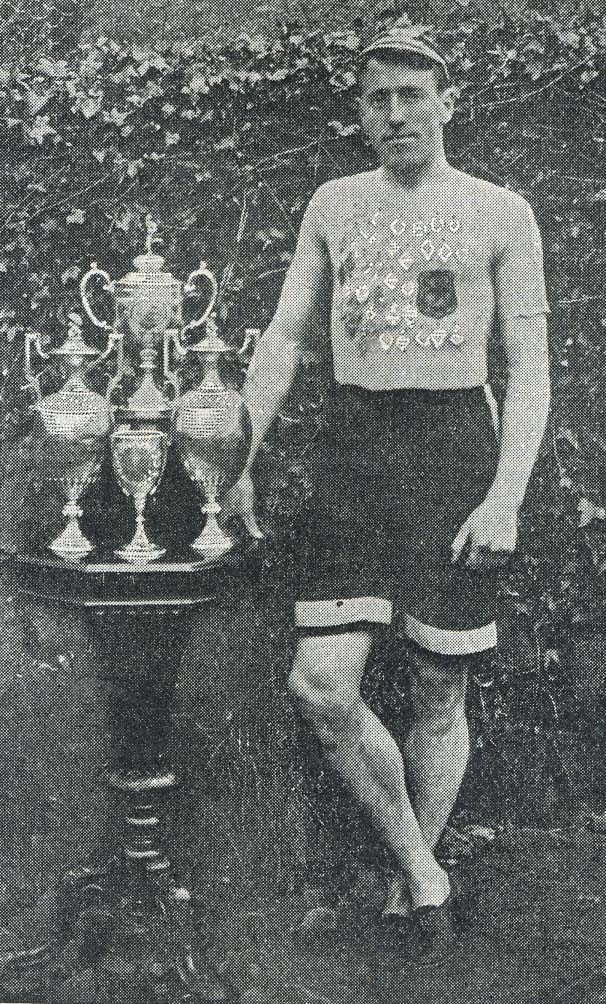 We now have the story of the late lamented 10 miles track championship which was run between 1886 and 1974. Colin Youngson did a lot of the writing, and most of the photos came from Alex Wilson but the whole story can be read here There is also a link to short notes on medal winners not profiled individually here
The Inter Varsity Sports of 1899 to 1904 – ie the first five years of the current series – is now up on site. It is maybe appropriate that it is since this year sees 150 years of inter-university championships in Scotland.
Ron Bentley was a legendary, much admired and well-liked figure in the ultra-distance running world. He led Tipton Harriers to team victory in the very first Scottish 36 miles Two Bridges race in 1968. Ron placed third in 1970; and first veteran in 1976. His beloved Tipton won the team prize 15 times between 1968 and 1993. In the London to Brighton 52 miles epic, Ron featured in winning Tipton teams and was first veteran in 1973. His obituary is at this link.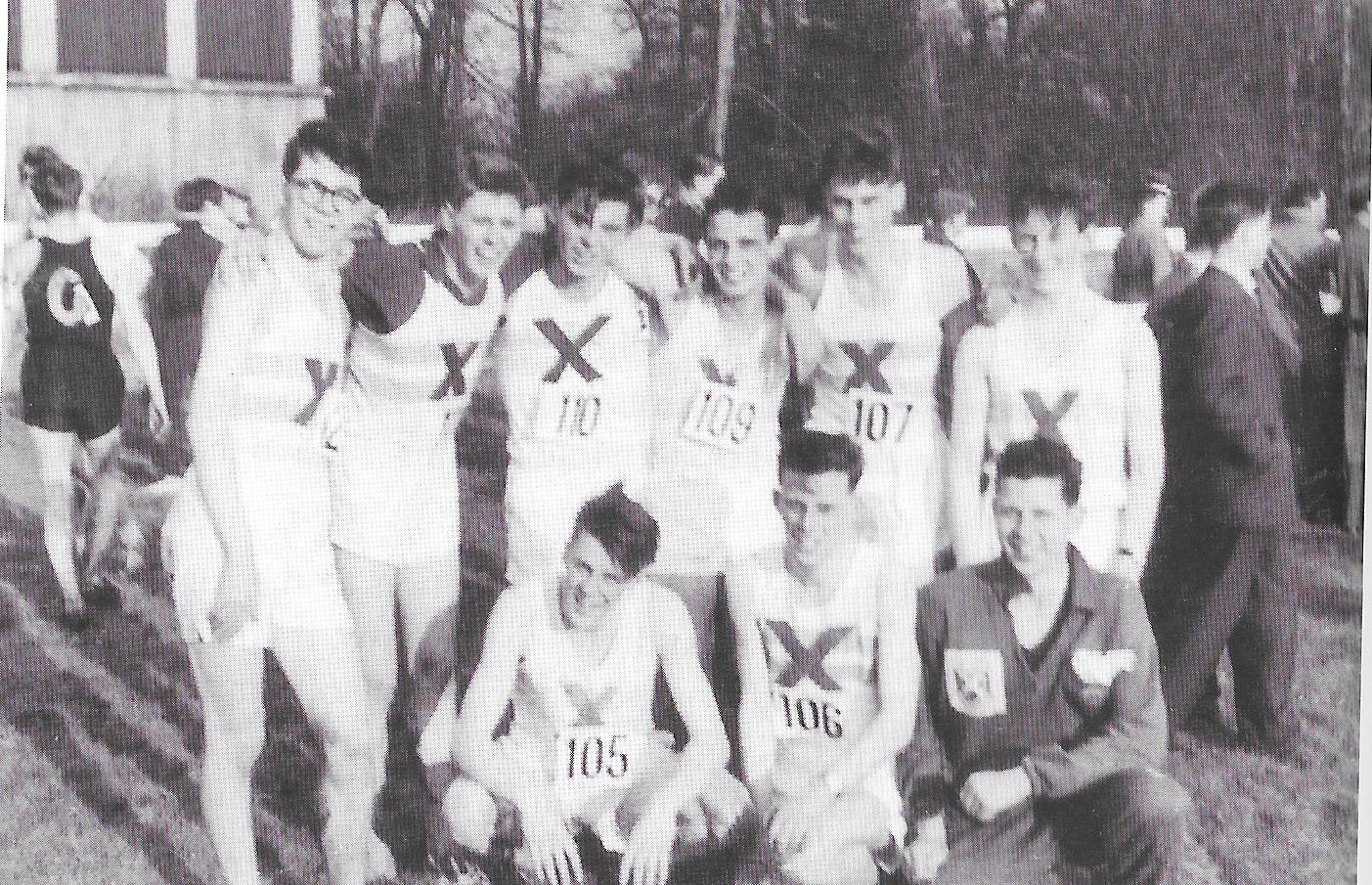 The St Andrews University junior cross-country team that won the SCCU title in 1959. Read about the university teams and their athletics facility, University Park, at this link.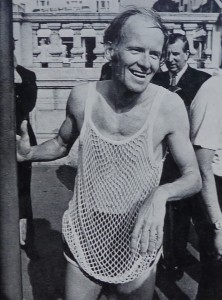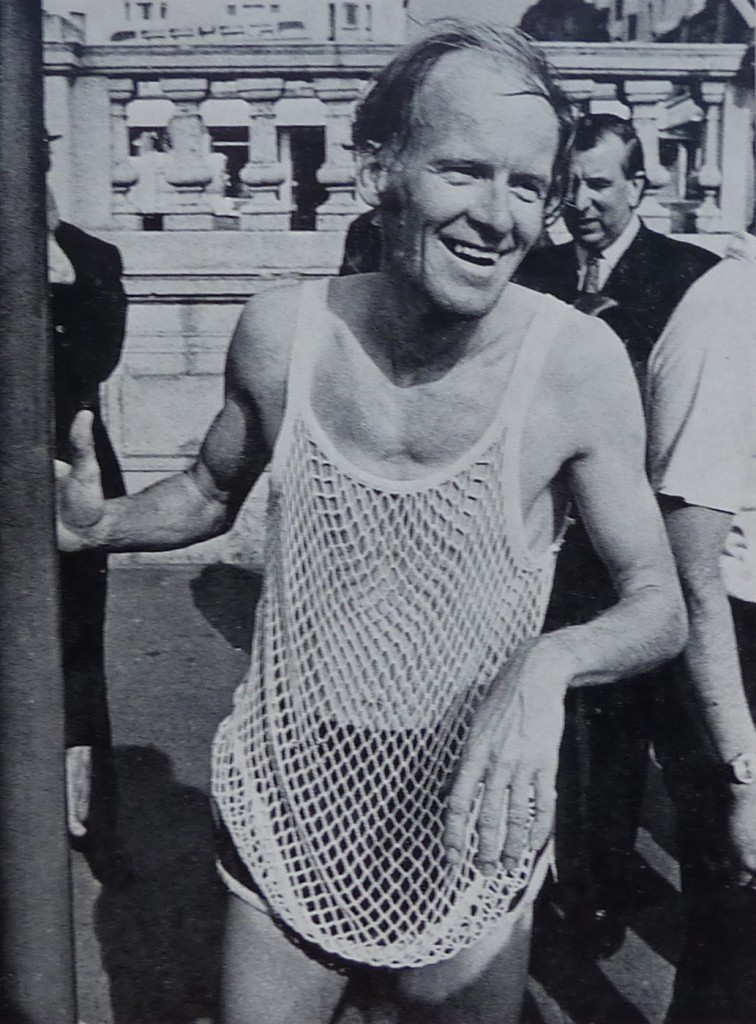 Colin Youngson has written about two controversies involving Alastair Wood incorporating extracts from the Scottish Marathon Club Minute book never before published, by anyone. Read it here
The 1934 Edinburgh to Glasgow Relay programme is , almost completely, now on the page with three other generations of programme including the classic shiny papered, illustrated version of the 50's and 60's. It's here .
An addition to the Venues pages: the picture above is one of a sports meeting at a lesser known Glasgow venue where not only Scottish records were set, but also a world record. Find it here The meetings between 1925 and 1939 are also up on site: see them at this link The results for most of the 1960's are here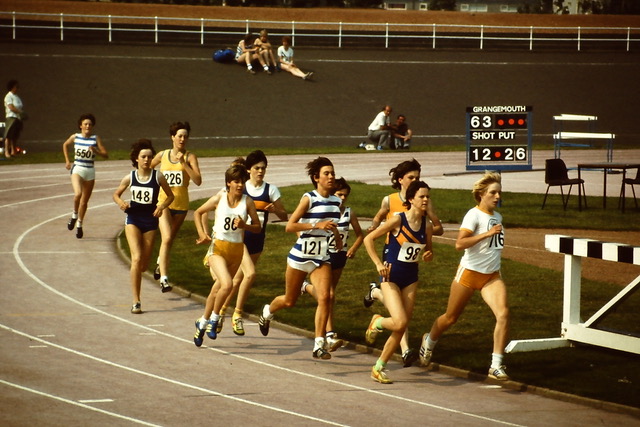 Lots more pictures received from Alastair Shaw. All from the 1980's with two from the 1970's. Here
On all these pages, the link bar is at the bottom.
[ Aspects ] [All In The Family ] [ A Hardy Race ] [ Edinburgh – Glasgow ] [ E-G in Pictures] [ More Races and People ] [ SMC ] [ Sports Meetings ] [ The Chasers ] [ The Milers ] [ The Fast Pack ] [ The Classics ] [ The JOGLE ] [ The Universities ] [ The Veterans ] [ The Ultra Marathons ] [ 1978 International Cross-Country ] [ Venues ] [ Treasure Chest ] [ Running Shorts ] [ Track Inter Clubs ] [ In the beginning ] [ Women's Cross-Country ] [ Graham's Programmes ] [ Inverclyde ] [ Who's Who ]