Boston Marathon has just been run again: we all know the story about Kathy Switzer's boyfriend assaulting Jock Semple, but How many know about the first woman to run the race (a year earlier) and be congratulated by Jock? She ran the same year as Switzer and finished an hour in front of her, and again Jock congratulated here. Read about her here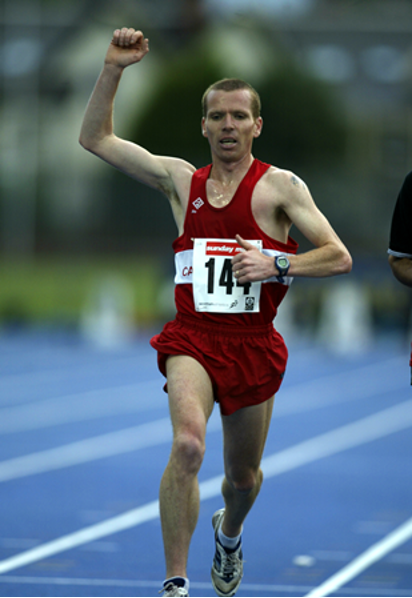 We now have the first half of Stevie Wylie's profile on the website: first half because he has had a flourishing career as a vet and that will appear in a week or so. Meanwhile, see what there is here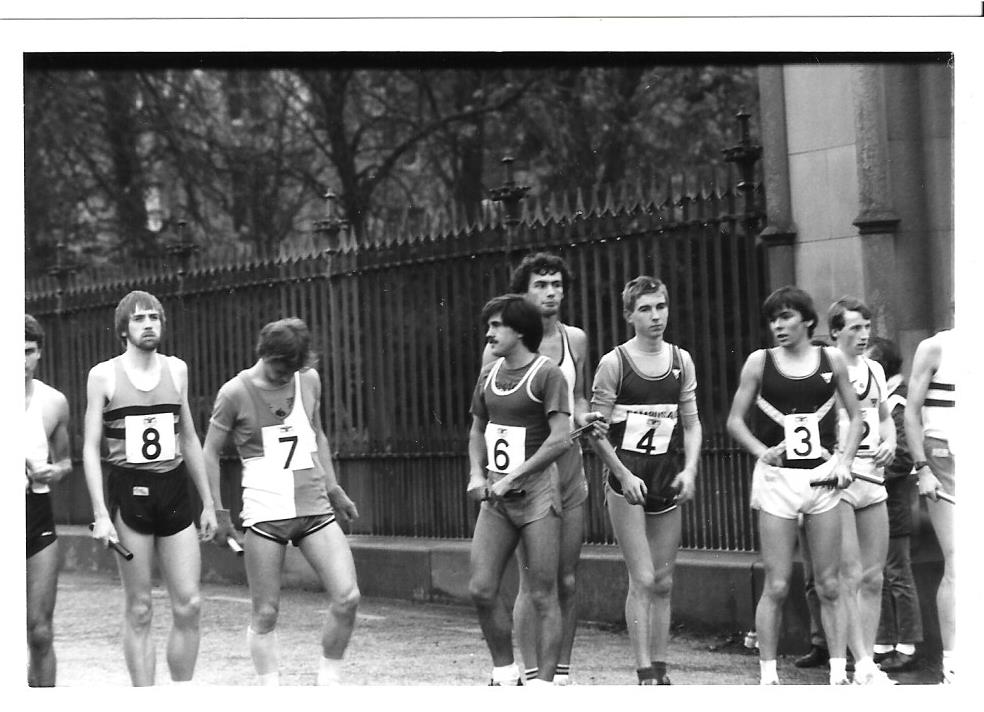 The picture above of the start of the Edinburgh to Glasgow in 1982 is one of a group of photographs taken by Alastair Macfarlane which you can see at this link. There may well be more before long.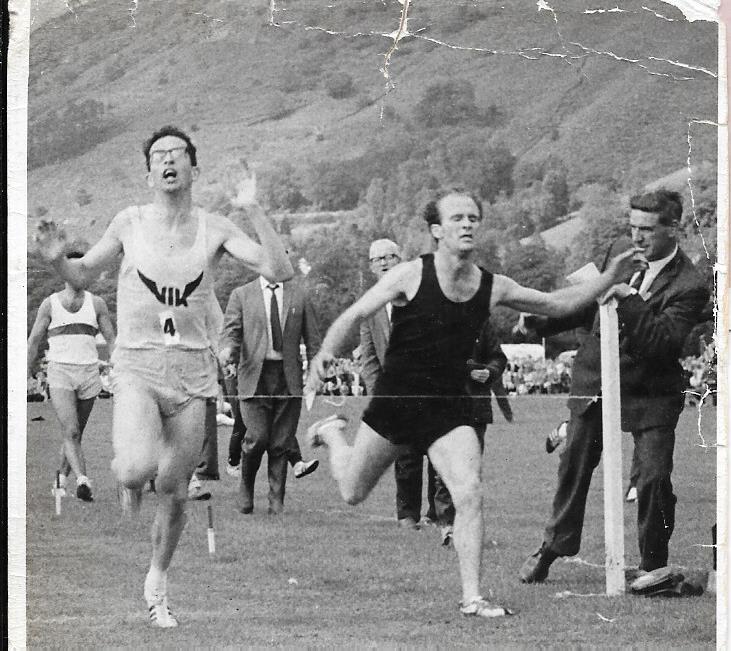 … and a few from his Games career: like this one from Oxton, are here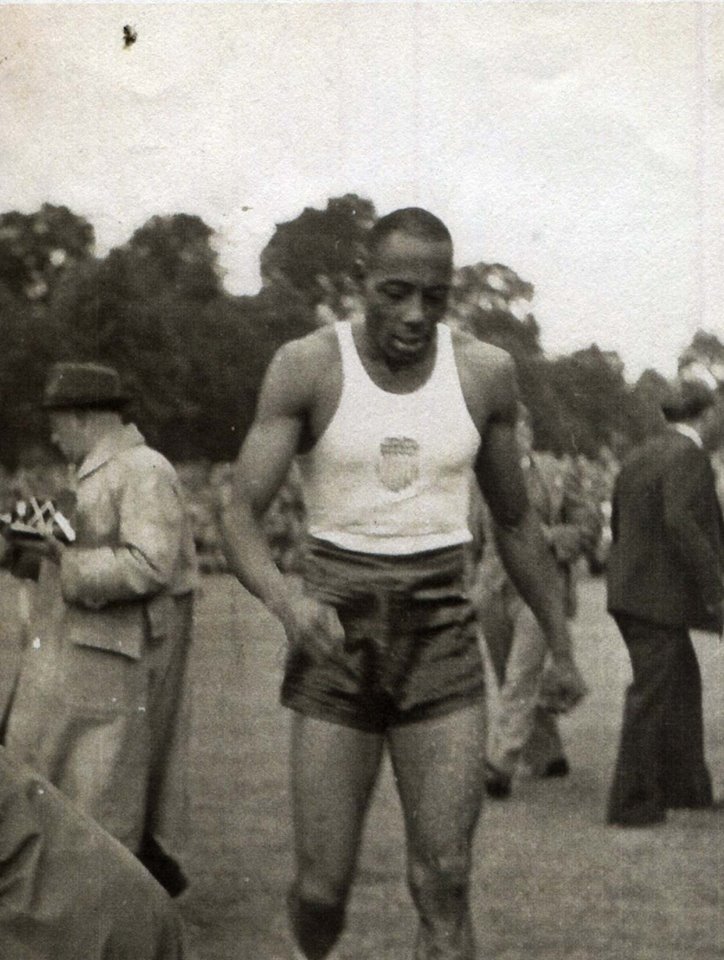 There is a flourishing professional side to Scottish running with many talented athletes – Michael Glen, Ricky Dunbar, etc, all running on the circuit. Men who would have graced any meeting and been a credit to the sport at any time. It is maybe appropriate to look at this aspect of athletics, an aspect which has been largely ignored. The introductory page is here The Olympian above is pictured at Jedburgh. And a well known former professional who went on to win the SAAA marathon is pictured below (in yellow) at Pitlochry.
We now have the story of the late lamented 10 miles track championship which was run between 1886 and 1974. Colin Youngson did a lot of the writing, and most of the photos came from Alex Wilson but the whole story can be read here There is also a link to short notes on medal winners not profiled individually here
On all these pages, the link bar is at the bottom.
[ Aspects ] [All In The Family ] [ A Hardy Race ] [ Edinburgh – Glasgow ] [ E-G in Pictures] [ More Races and People ] [ SMC ] [ Sports Meetings ] [ The Chasers ] [ The Milers ] [ The Fast Pack ] [ The Classics ] [ The JOGLE ] [ The Universities ] [ The Veterans ] [ The Ultra Marathons ] [ 1978 International Cross-Country ] [ Venues ] [ Treasure Chest ] [ Running Shorts ] [ Track Inter Clubs ] [ In the beginning ] [ Women's Cross-Country ] [ Graham's Programmes ] [ Inverclyde ] [ Who's Who ]