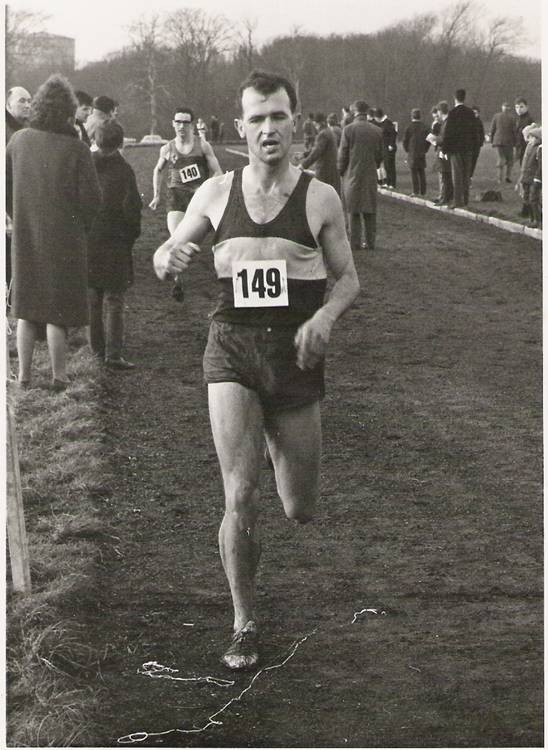 The St Modan's AC colours being worn by Allan Faulds. We now have the final part of the club's story covering 1960 to 1966 up on site. It was a very good period for the club – two GB champions, names like Ryan, McHattie, Fleming and of course Faulds performing at the very highest level. Well worth a look back at a good club.
We have now brought the series on the development of Scottish coaching up as far as 1969 and John Anderson's spell as National Coach. BAAB awards – senior, club and assistant club awards, all the instructional books with the real classic being the one illustrated above. We have a page with cover pictures of a few of these booklets and would like more. Any cover of any booklet that we do not have is more than welcome! Middle and Long Distance ones by Tony Ward, Jim Alford, Bruce Tulloh and Martin Hyman ….. Coaching Conferences in Edinburgh .. A Golden Age of Coaching perhaps. Read the latest instalment (1961 – 1969) here. The complete list of booklets is below – any of these BAAB productions that we don't have would be welcome – just a screen shot. We do not have any throws booklets at all, nor do we have any of the distance running either. The earlier AAA's booklet covers are here.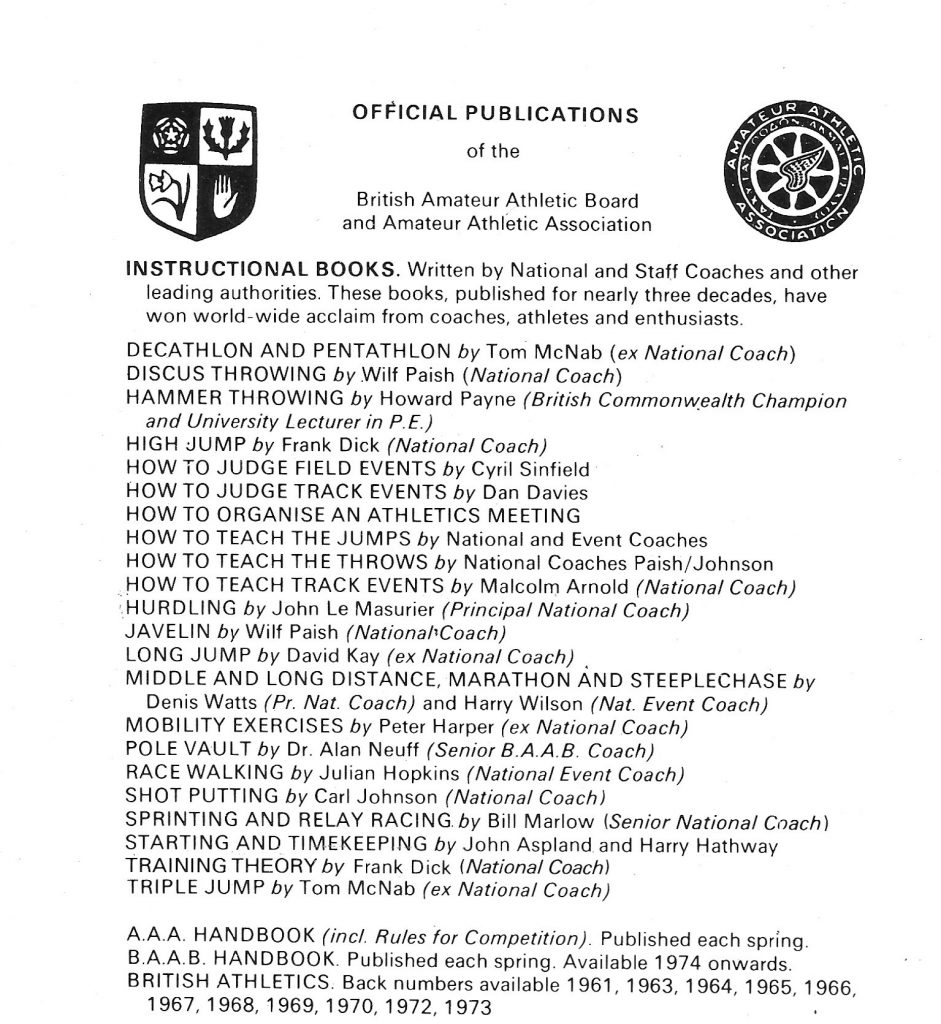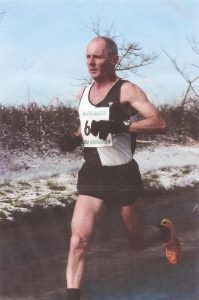 Brian Gardner has written a very interesting, detailed memoir covering his time in athletics but dealing with much more than that. He has given us permission to publish Part Four of the memoir and Colin Youngson has put it up on site at this link. Honest, wryly humorous, dramatic, educational and written with style, it is well worth visiting. (The whole book ('No Cross Country for Old Men by Brian Gardner') is now available to buy on Amazon, as paperback, hardback or e-book.)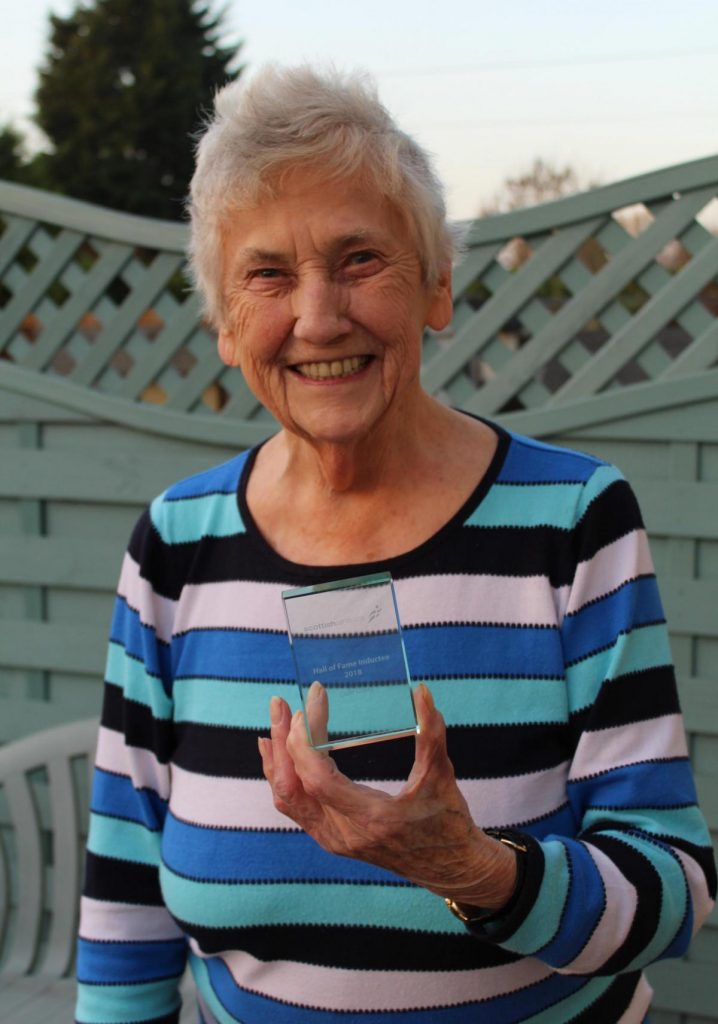 Colin Youngson has had access to the personal archive of Dale Greig, multi Scottish champion over the country and on the road but maybe best known for her first world marathon record. He has made a selection from this archive with several documents of national as well as personal significance. You can find it here.
On all these pages below, the link bar is at the bottom.
[Marathon Stars] [Career marathons ] [ Elite Endurance] [ The Chasers ] [ The Milers ] [ The Veterans ] [ Men's Who's Who ] [ Women's A-Z ][ Women's Cross-Country ] [ The Professionals] [ The Peds ] [ The Veterans ] [All In The Family ] [The Hills} [ 21st Century Stars
[ The Coaches ] [Coaching in Scotland ] [ Officials ] [ The Great Club Men ]
[ The Fast Pack ] [ ScottishMarathonClub ] [ British Milers Club ] [ The Universities ] [The YMCA Movement ] [ The Importance of Clubs ] [Club Insignia – Just the Badges]
[ The Classics ] [ Marathons ] [ Marathon Miscellany ] [ 1978 International Cross-Country ] [ The Ultra Marathons ]
[ Some Memorable Nationals ] [ International Cross Country in Scotland ] [ Edinburgh – Glasgow Relay ] [ E-G in Pictures] [ The JOGLE ]
[Venues ] [ Pavilions ] [ The Baths ]
[ The Games ] [ Jim in Jamaica ] [ Mike in Mexico ] [Joe in Vancouver ] [ 1970 In Edinburgh ] [1986 in Edinburgh ]
[ Rangers Sports ] [Edinburgh Highland Games ] [ Bute Highland Games ] [ Strathallan Gathering ] [ Dirrans Sports ] [ Singers Sports ] [ Campsie Highland Games ] [ Track Inter Clubs ] [ Maley & Struth: Sports Promoters ]
[ The Press ] [ Doug Gillon ] [Sandy Sutherland ] [ Bill Melville ] [ George Sutherland ] [ Ggroe ]
[ Books ] [ A Hardy Race ] [ Running Shorts ] [Powderhall & Pedestrianism ] [Running Literature ] [ Running Books ]
[1970 Games Programmes (completed) [ Some Programmes ] [ Graham's Programmes ]
[ Hugh's Gems ] [ Certificates and Badges ] [ Some Video Links ] [ Experiences ] Aspect s ] [ In the beginning ]