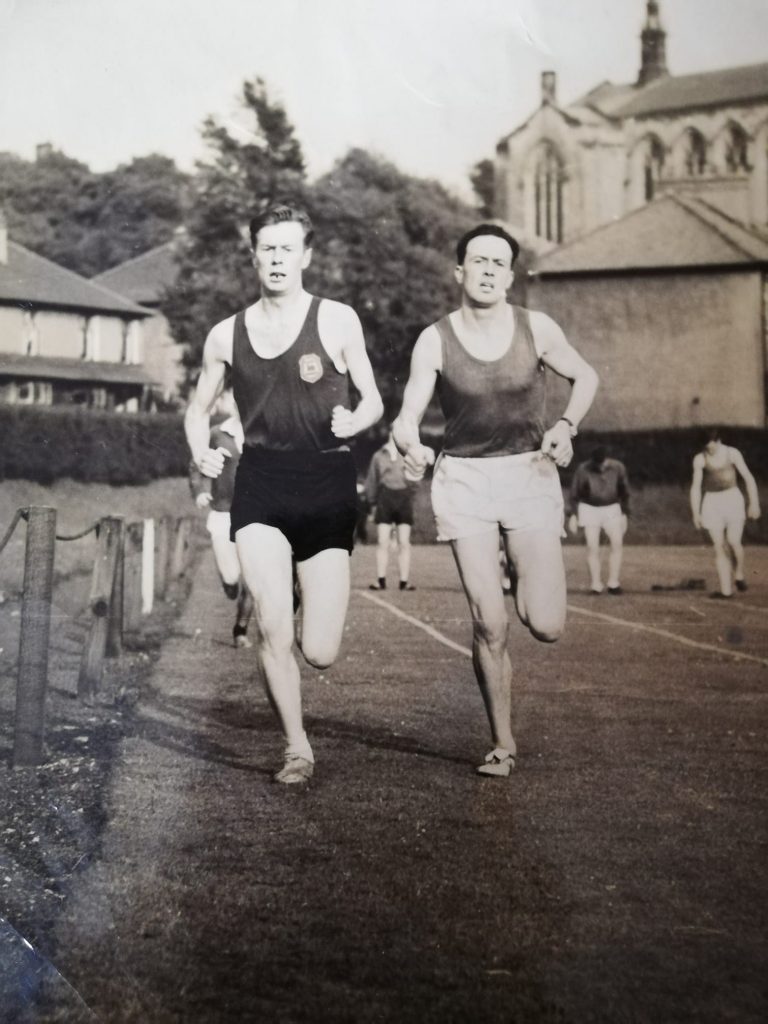 The picture above is of Ronnie Macdonald of Maryhill Harriers training with Graham Everett of Shettleston on the late 1940's Ronnie was a real example of what a club man should be – runner, official (Grade 1 for track, jumps and throws), administrator (club, district and national) , organiser, coach (qualified club coach for middle distance, sprints and relays), and more. Read about him at this link .
We have started a new series of short accounts of some memorable national cross country championships. The photograph above is of Steve Ovett running in the snow at Hawick in 1989. Five inches of snow fell overnight and it snowed for almost the entire day of the race You can read about that one here . The other nationals run in poor weather conditions are Duddingston in 1969, Glenrothes in 1977, and Livingston in 1979. We will follow them up with races at Ayr in 1970 and Currie in 1972, meanwhile you can access the first three at this link .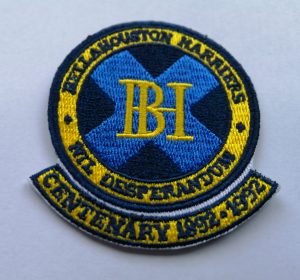 Club identity is a precious thing and has been fostered in many ways through the ages. We now have the first of two pages on the subject as encouraged by a club crest displayed on vest badges, blazer badges, lapel pins and club medals. A sampling of badges and medals – and nothing but – is at this link . There is another page with some comments on the various badges, not all identical to those on the current page. It is here . Have a look and if there is a club crest or motto that we don't have but should be there, please send it in.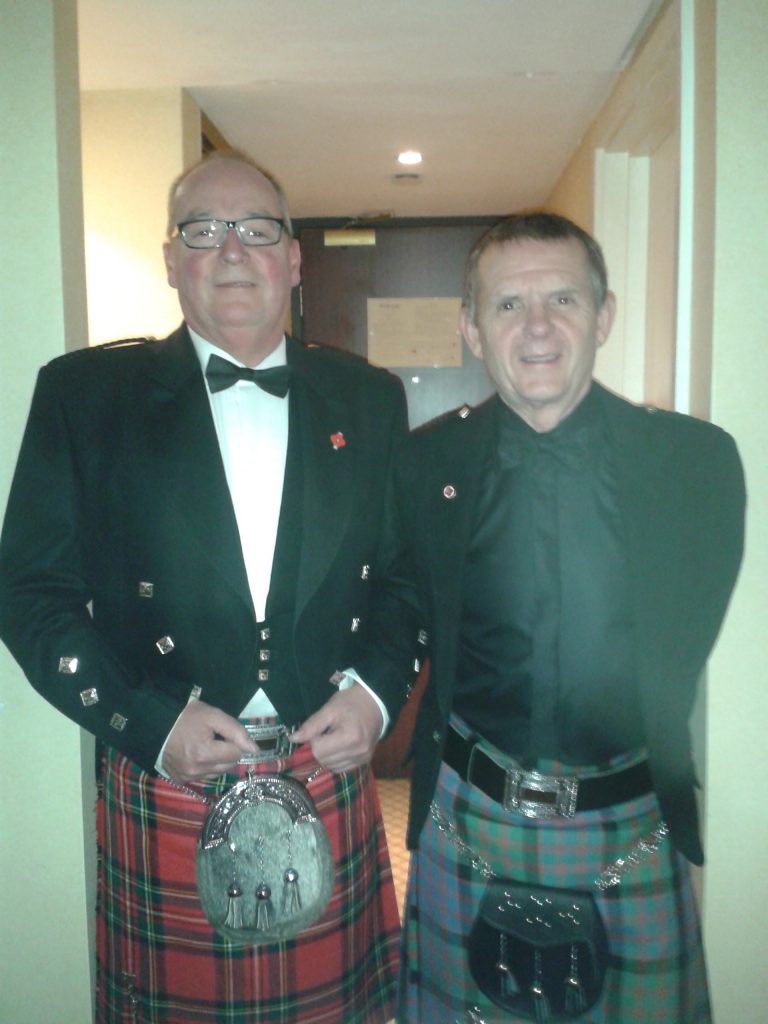 We have a joint profile for the page paying tribute to some of the great club men who made the sport what it is. They are all over the country, from the east to the west, from the south to the north. The latest is by Colin Youngson with a great quote from Fraser Clyne and is about Aberdeen's Peter Jennings and Jackie Stewart. Officials, administrators, coaches, runners and race organisers. They have been involved with every race in the north-east and most of the important ones (Edinburgh to North Berwick, National at Falkirk, etc) for many years now. Read about them at this link.
On all these pages below, the link bar is at the bottom.
[Marathon Stars] [Career marathons ] [ Elite Endurance] [ The Chasers ] [ The Milers ] [ The Veterans ] [ Men's Who's Who ] [ Women's A-Z ][ Women's Cross-Country ] [ The Professionals] [ The Peds ] [ The Veterans ] [All In The Family ] [The Hills} [ 21st Century Stars
[ The Coaches ] [ Officials ] [ The Great Club Men ]
[ The Fast Pack ] [ ScottishMarathonClub ] [ British Milers Club ] [ The Universities ] [The YMCA Movement ] [ The Importance of Clubs ] [Club Insignia – Just the Badges]
[ The Classics ] [ Marathons ] [ Marathon Miscellany ] [ 1978 International Cross-Country ] [ The Ultra Marathons ]
[ Some Memorable Nationals ] [ International Cross Country in Scotland ] [ Edinburgh – Glasgow Relay ] [ E-G in Pictures] [ The JOGLE ]
[Venues ] [ Pavilions ] [ The Baths ]
[ The Games ] [ Jim in Jamaica ] [ Mike in Mexico ] [Joe in Vancouver ] [ 1970 In Edinburgh ] [1986 in Edinburgh ]
[ Rangers Sports ] [Edinburgh Highland Games ] [ Bute Highland Games ] [ Strathallan Gathering ] [ Dirrans Sports ] [ Singers Sports ] [ Campsie Highland Games ] [ Track Inter Clubs ] [ Maley & Struth: Sports Promoters ]
[ The Press ] [ Doug Gillon ] [Sandy Sutherland ] [ Bill Melville ] [ George Sutherland ] [ Ggroe ]
[ Books ] [ A Hardy Race ] [ Running Shorts ] [Powderhall & Pedestrianism ] [Running Literature ] [ Running Books ]
[1970 Games Programmes (completed) [ Some Programmes ] [ Graham's Programmes ]
[ Hugh's Gems ] [ Certificates and Badges ] [ Some Video Links ] [ Experiences ] Aspect s ] [ In the beginning ]