We have started a page on some quirky information about the Mile as an event – incidents like the one portrayed in the picture below, a puzzle page , and the first four minute mile in Britain (clue: didn't involve Oxford or Cambridge athletes). Have a wee look here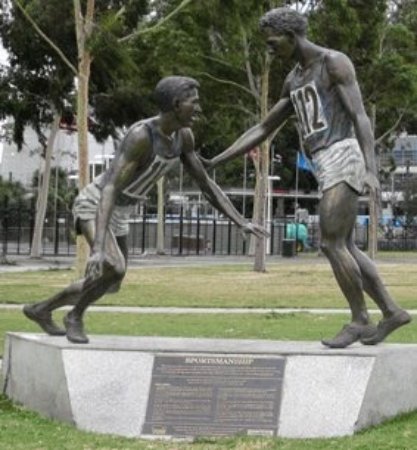 The Mile has always been a draw in Scottish athletic meetings. We are starting a new page about the event to complement the page of Milers' Profiles which already exists on the site. A start has been made and it will be developed over the coming weeks. First up we have the progression to some significant records – 5:00 and 4:30 for women and 4:30 and 4:00 for men. THey can be found at this link for now. Remember that these and other pages which have been started already will be added to and developed. None is complete yet.
The story of the Grangemouth Stadium will appear in the Venues section of the website but for now the period from 1966 to 1972 can be seen at this link.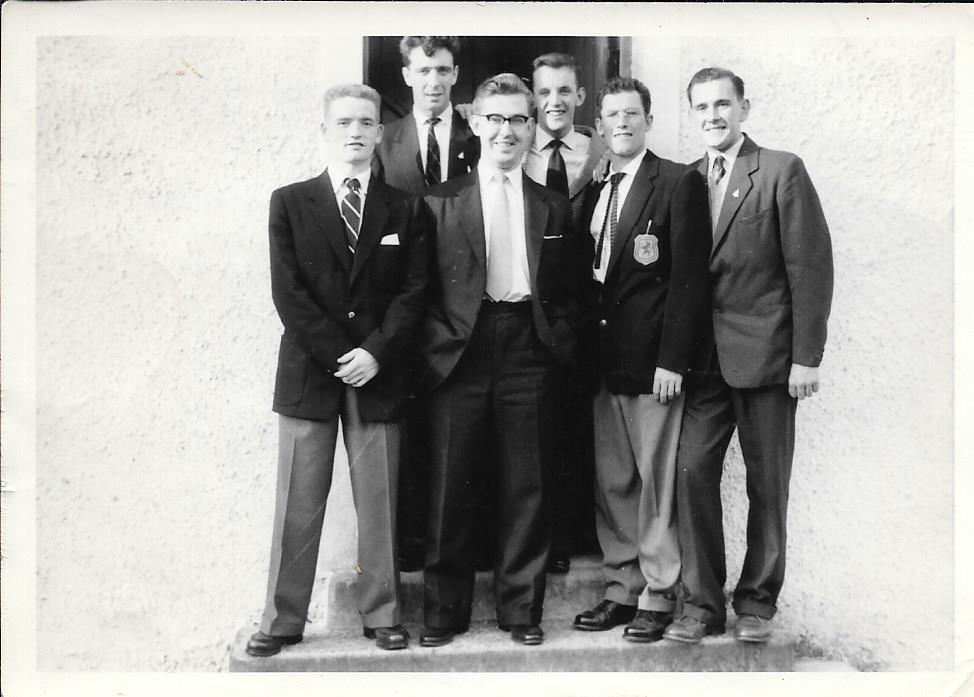 Three more photographs added to Danny Wilmoth's Pictures
We now have ten of the best photographs from Colin Youngson's personal album: see them here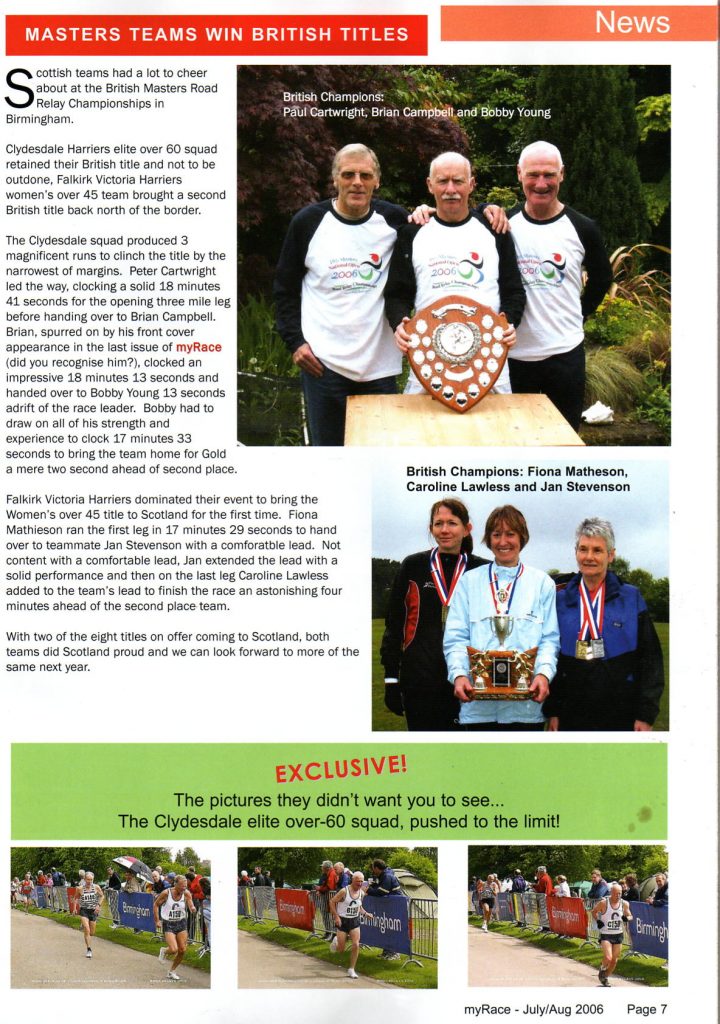 Just a few of Bobby Young's photographs here: more to come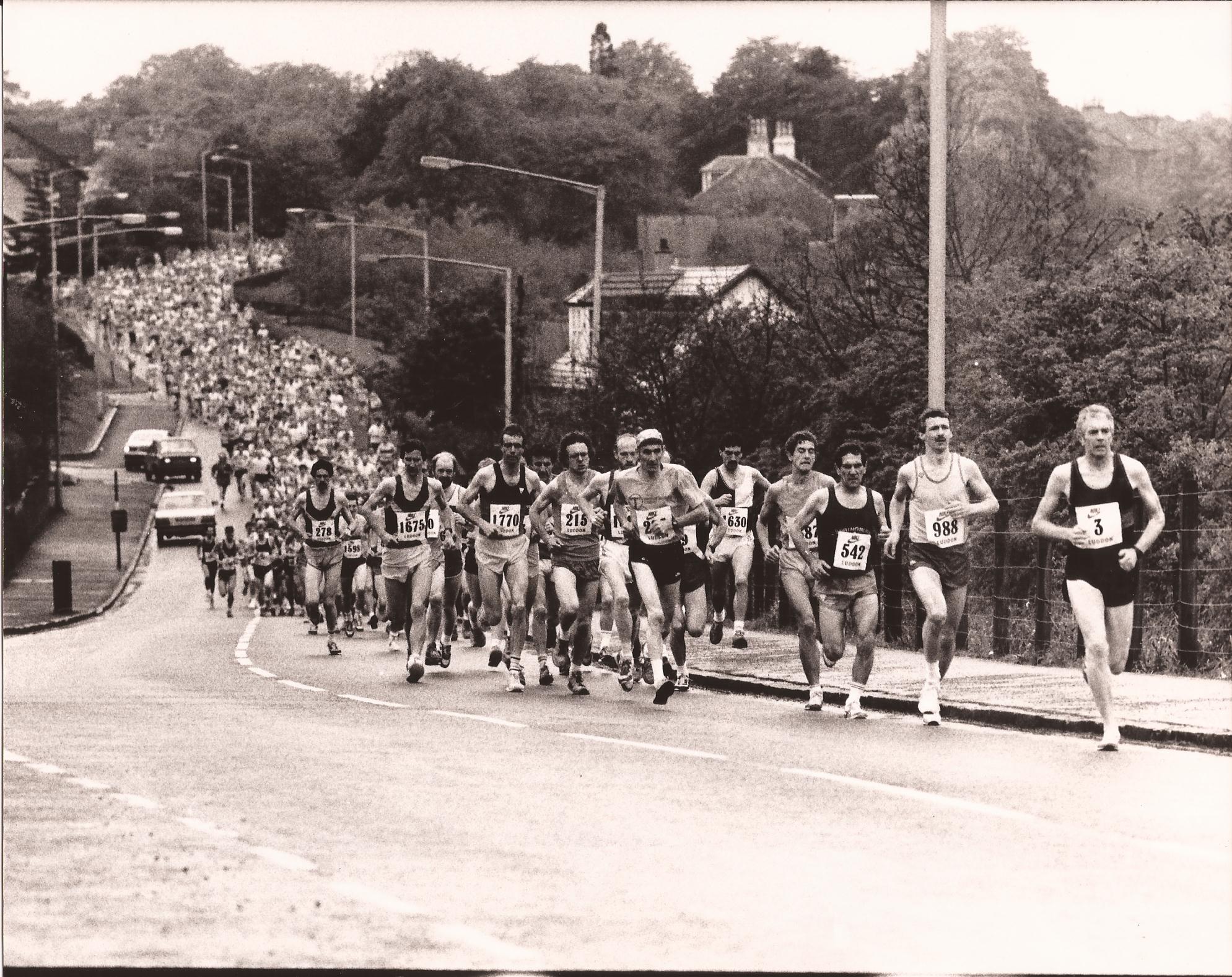 Tony McCall's photographs are well worth seeing – find them at this link:.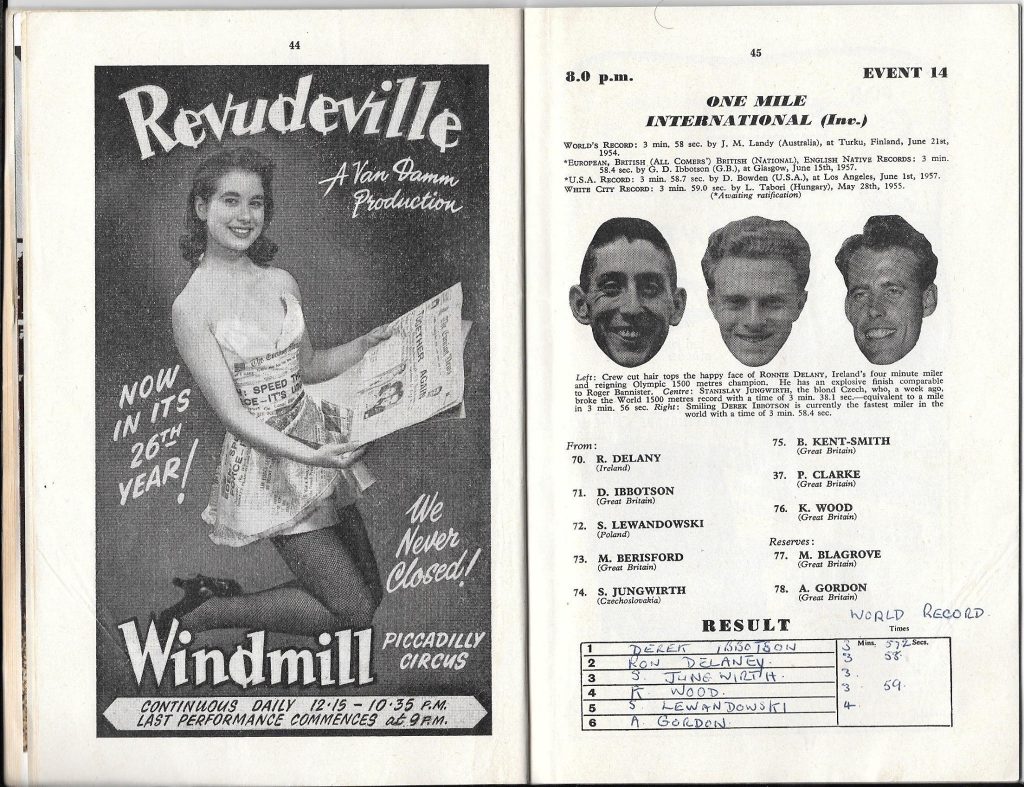 We also have some new additions to Hugh Barrow's historical memorabilia page with its emphasis on the Mile – of course! Get it here.
On all these pages, the link bar is at the bottom.
[ Aspects ] [All In The Family ] [ A Hardy Race ] [ Edinburgh – Glasgow ] [ E-G in Pictures] [ SMC ] [ Sports Meetings ] [ The Chasers ] [ The Milers ] [ The Fast Pack ] [ The Classics ] [ The JOGLE ] [ The Universities ] [The YMCA Movement ] [ The Veterans ] [ The Professionals ] [ The Peds ] [ The Ultra Marathons ] [ 1978 International Cross-Country ] [ Venues ] [ Treasure Chest ] [ Running Shorts ] [ Track Inter Clubs ] [ In the beginning ] [ Women's Cross-Country ] [ Graham's Programmes ] [ Inverclyde ] [ Who's Who ]