The magnum at Irvine has gone! The photo above is one that was taken halfway through the demolition. Not even that shell remains – it is a big heap of rubble. Look at the photograph and read the story in the Herald. More memories gone.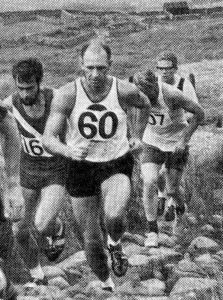 The Who's Who of Distance Running between 1945 and 1990 is now complete. Or as complete as it can be now. The task continues because there will be more information about some of the runners, and new runners to be added. Thanks for all the help from Colin Youngson and Joe Small. We have gone through the alphabet from A – Y: if anyone knows of a Z it would be well received! Find it here
This only covers the men but there is a lot about the women runners of the period in question – look at the following sites:
.On this site – click on Elite Endurance, The Milers and Women's Cross Country.
Also on this site – The Veterans page includes several profiles of star female 'Masters' runners.
The archive of the Scottish Association of Track Statisticians – www.scotstats.net
The archive of the Scottish Road Running and Cross Country Commission. – http://salroadrunningandcrosscountrymedalists.co.uk/Archive/index.html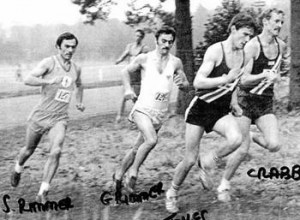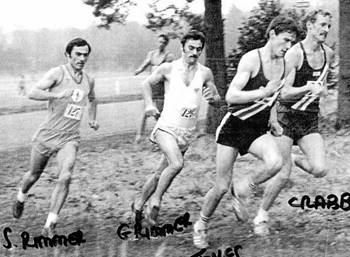 Steve and Gordon Rimmer
Work on all pages will go on probably throughout the year: if there is anyone who should have been included and is not, email me; if there is more information on any of the entries, email me. It's a mammoth task but we think a worthwhile one. If you can help, please do!
Peter Hoffman's photographs are here
Finally, every now and again the technology gets too clever for its own good and a link to a page doesn't work: if you get one, let me know so that I can fix it!
On all these pages, the link bar is at the bottom.
[ Aspects ] [All In The Family ] [ A Hardy Race ] [ Edinburgh – Glasgow ] [ E-G in Pictures] [ More Races and People ] [ SMC ] [ Sports Meetings ] [ The Chasers ] [ The Milers ] [ The Fast Pack ] [ The Classics ] [ The JOGLE ] [ The Universities ] [ The Veterans ] [ The Ultra Marathons ] [ 1978 International Cross-Country ] [ Venues ] [ Treasure Chest ] [ Running Shorts ] [ Track Inter Clubs ] [ In the beginning ] [ Women's Cross-Country ] [ Graham's Programmes ] [ Inverclyde ] [ Who's Who ]