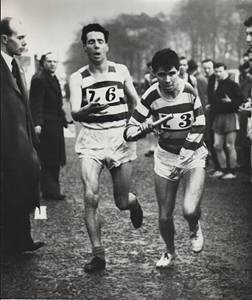 Really sad news. John McLaren has died aged 87. A Victoria Park runner during their real glory years he had a withered left arm following a bout of polio when he was two years old. He ran for Scotland six times between 1955 and 1962. Read the profile of this remarkable man at this link. He is seen above taking the baton from Ronnie |Kane in the Edinburgh to Glasgow. The baton would be immediately discarded and he got on with the running. He was the only man in the history of the race given permission NOT to carry the baton.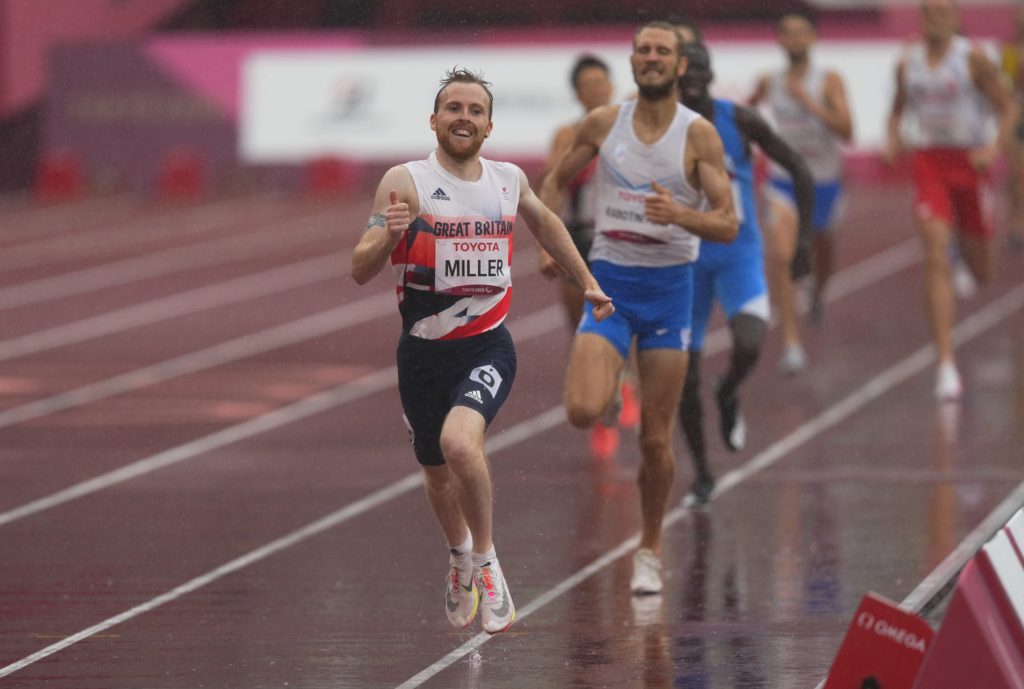 Owen Miller (Fife) winning the 1500m at the paralympic Olympic 1500 in Tokyp. See it here .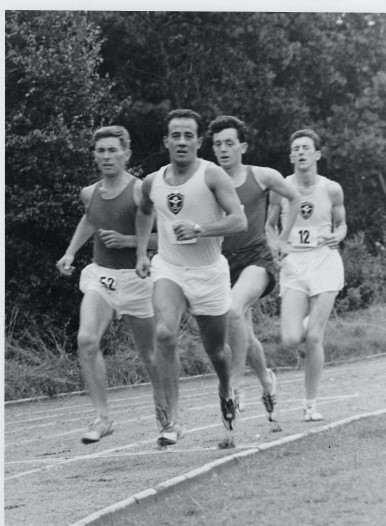 Scottish international cross-country runner, Tom Cochrane from Beith, seen above running second, is the new profile – very good runner indeed – and access it at this link ..
Pictured above is the very talented Katie Skorupska who was one of the very best distance runners in Britain in the late 1990's. Coming from Fife she travelled all over Europe representing Scotland and Britain and is now almost forgotten. Read her story by clicking on her name.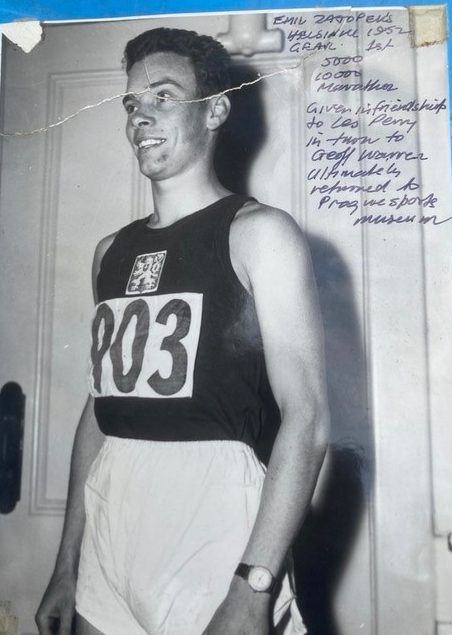 <ost of us know the story of Zatopek's medal gesture to Ron Clarke but few know of his connection with Les Perry of New Zealand. Read it by clicking on the story here .
We have now completed the 5 parts of the story of Maley and Struth as promoters of sports meetings and they can be seen at this link. There is a permanent link at the fi=oot of the page.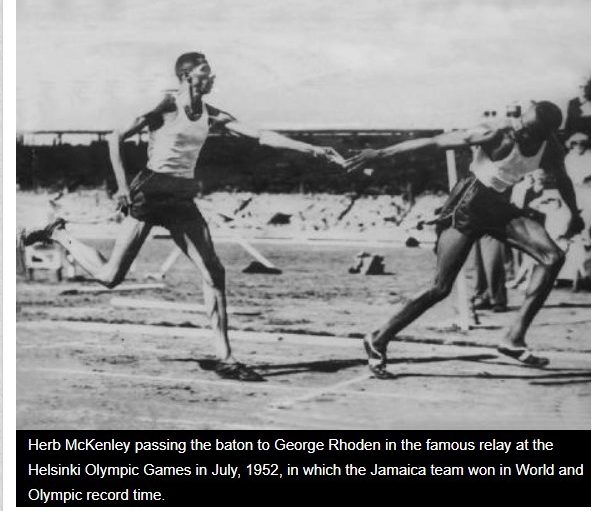 1952 was Olympic year and many, many Olympic medalists competed in Scotland both before the Games, at the Glasgow Police Sports, and after, at the Rangers Sports and Edinburgh Highland Games, before a total crowd of 138,000. It is part of another page but for now it is available at this link .
On all these pages, the link bar is at the bottom.
[ Aspects ] [All In The Family ] [ A Hardy Race ] [ Edinburgh – Glasgow ] [ E-G in Pictures] [ SMC ] [ Sports Meetings ] [ The Chasers ] [ The Milers ] [ British Milers Club ] [ The Fast Pack ] [ The Games ] [ The Classics ] [ Maley & Struth: Sports Promoters ] [ The JOGLE ] [ The Universities ] [The YMCA Movement ] [ The Veterans ] [ The Professionals ] [The Hills} [ The Peds ] [ The Ultra Marathons ] [ 1978 International Cross-Country ] [ Venues ] [ Running Shorts ] [ Track Inter Clubs ] [ In the beginning ] [ Women's Cross-Country ] [ Hugh's Gems ] [ Some Programmes ] [ Some Video Links ] [ Graham's Programmes ] [ Inverclyde ] [ Who's Who ] [ Women's A-Z ] [ Experiences ] [Career marathons ] [Marathon Miscellany ] [ 21st Century Stars ] [ Certificates and Badges ]