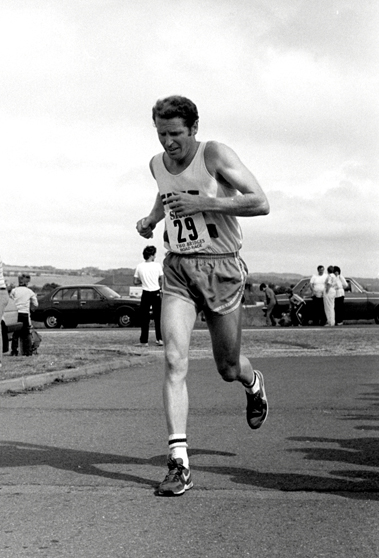 Dave Francis of Fife AC is a man who has done a lot in athletics – a very good road and marathon runner, he really came into his own as an ultra distance runner in the 1980's. He is now a well-known and successful coach with the club. Well liked and respected his profile can be read by simply clicking on his name above.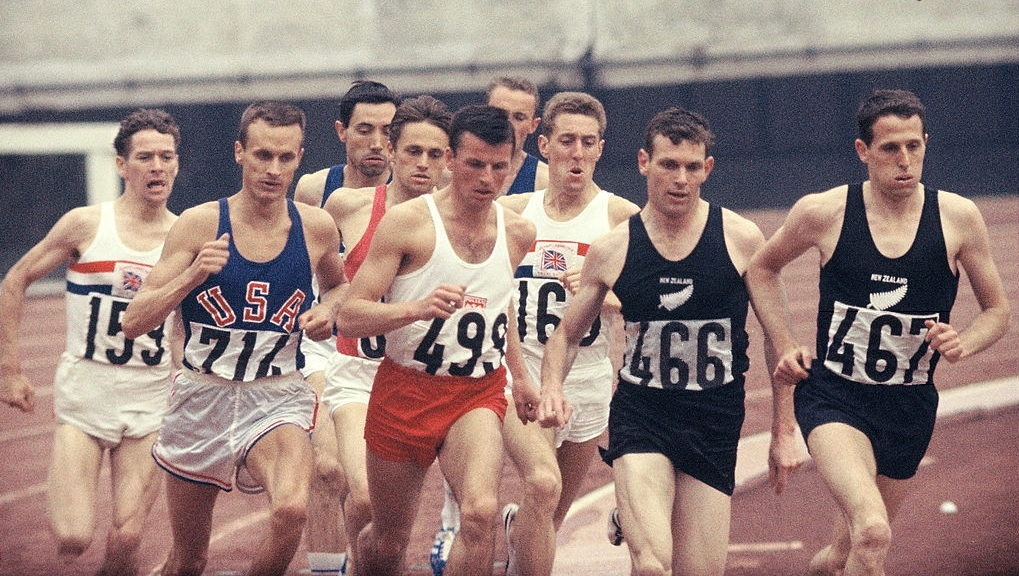 A quick look at the distance events at the Tokyo Olympics last time round.. Not the GB results but a look at distance events at a Games that might have been the last – or maybe the first – of a new era? eg the track was the last non-synthetic surface.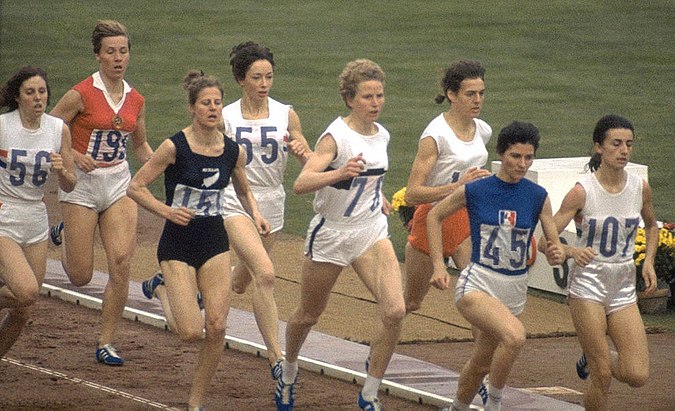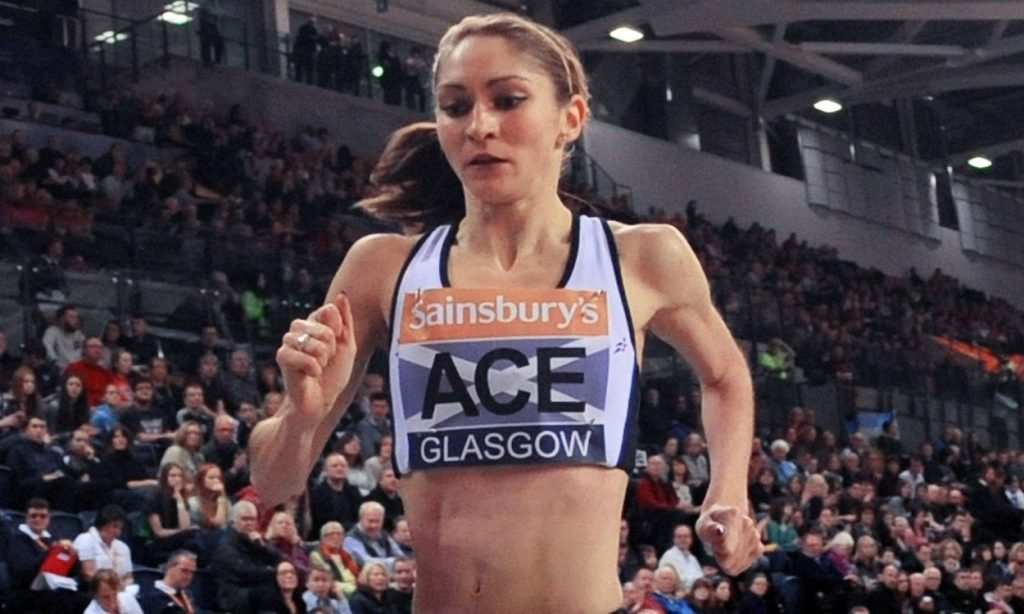 Josephine Moultrie and Sarah Inglis are the latest additions to the 20th Century stars: written by Colin Youngson you can read them by just clicking on the names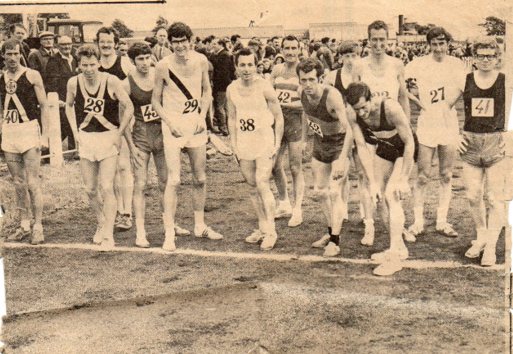 Our sport can't exist only on the big extravaganzas, important as they may be. They are even vital to the success of the sport. But it cannot live solely on these events – it needs the inter club fixtures, the regular county events and the local open meetings. One of these was the Dirrans Sports which ran from 1954 to the 1970's. The difficulties faced by the organisers are noted as well as the range of top class athletes – eg 5 (FIVE) SAAA marathon champions won the road race at one point or another, and the Two Miles Track race was won by Bellahouston, Springburn, Victoria Park, Clydesdale and Kilmarnock among others, with runners such as Tom O'Reilly, Bobby Calderwood, Alex Breckenridge, Andy Brown, Bert McKay all taking part. It can be read at this link .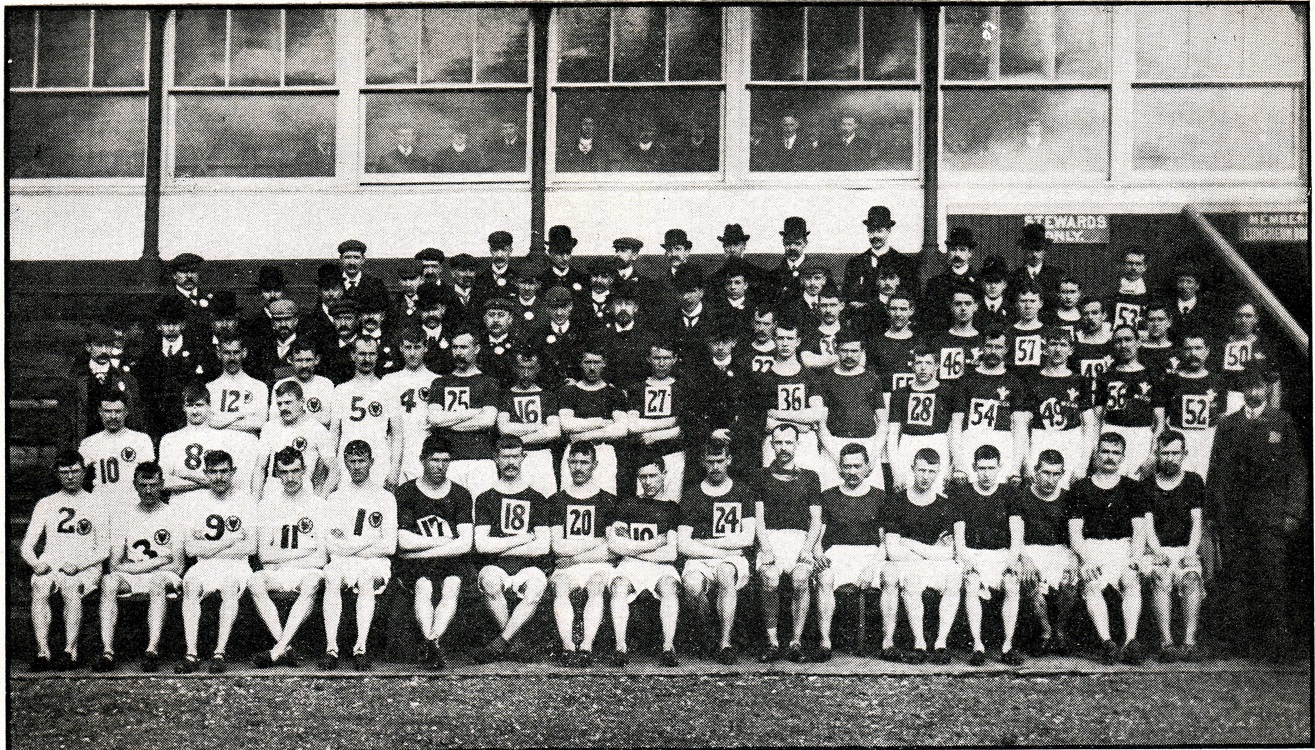 The photograph above is of the teams and officials at the first official cross-country international ever which was held at Hamilton in 1903. We now have a page dedicated to those international championships held in Scotland since. ie races between 1907 and 2008 – held at various venues from Saughton in Edinburgh to Hampden Park and south to Ayr. Read about them from this link.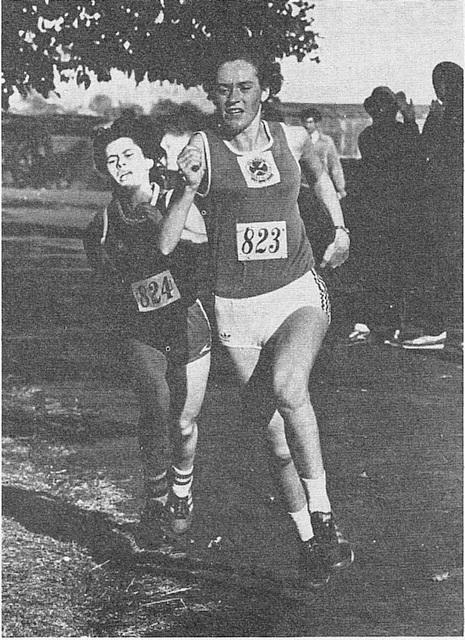 We now have a profile of Fiona McQueen, a very good runner indeed who competed for Scotland on the track over 1500m but mainly 3000m, and over the country winning titles and international vests – 5 as a senior between 1977 and 1984. A quite remarkable runner who is shown above running behind team mate Judith Shepherd. Read it here .
.
We have added to Stuart Hogg's profile with a look at his time working with football teams such as Rangers, Dundee United and Aberdeen. Currently with Peterhead FC, Stuart is above with the Rangers team of 1981 – second right, middle row. You can read about it here.
On all these pages, the link bar is at the bottom.
[ Aspects ] [All In The Family ] [ A Hardy Race ] [ Edinburgh – Glasgow ] [ E-G in Pictures] [ SMC ] [ Sports Meetings ] [ The Chasers ] [ The Milers ] [ British Milers Club ] [ The Fast Pack ] [ The Games ] [ The Classics ] [ The JOGLE ] [ The Universities ] [The YMCA Movement ] [ The Veterans ] [ The Professionals ] [The Hills} [ The Peds ] [ The Ultra Marathons ] [ 1978 International Cross-Country ] [ Venues ] [ Running Shorts ] [ Track Inter Clubs ] [ In the beginning ] [ Women's Cross-Country ] [ Hugh's Gems ] [ Some Programmes ] [ Graham's Programmes ] [ Inverclyde ] [ Who's Who ] [ Women's A-Z ] [ Experiences ] [Career marathons ] [Marathon Miscellany ] [ 21st Century Stars ] [ Certificates and Badges ]