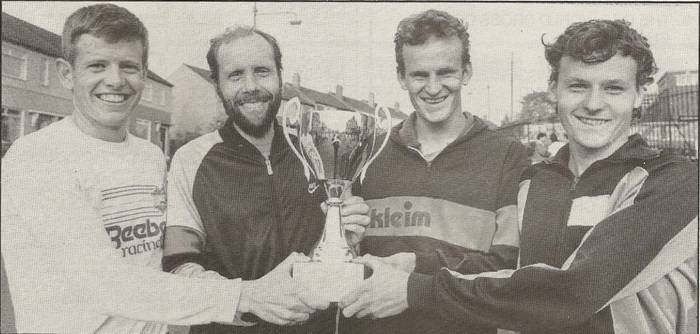 A page of club team photographs from the 1930's through to 2017. The Mc Andrew winning Spango Valley team above should be familiar: see the rest here .
The Rangers Sports were lacking anything about the War Years: that has been put right: we now have the 1940 – 45 period up at this link.
The first of a series of pages of club photographs with pictures of club groups is now up. There are over 20 club formal photographs on this page but there will be more pages of club groups at races and in more informal settings such as re-unions, dinners, etc to come. For this page, go here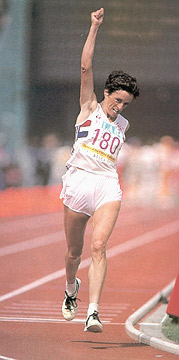 Colin Youngson has done a profile of Priscilla Welch, marathon star of the 1980's. You can find it here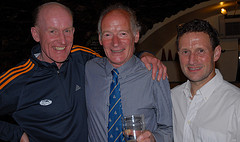 Adrian Stott, Donald Ritchie and Willie Sichel
We have two new articles up this Monday and they have a similar theme of real endurance running. Alex Wilson has an article on the early history of the Edinburgh to North Berwick race and Colin Youngson writes of the various ultra distance races held in Scotland. The three names above appear often in the course of the articles. Visit the pages by clicking on the links.
From time to time there is a picture that seems to attract a lot of attention and this is one of them. I have had queries and comments from Canada, Belgium and Japan as well as Scotland, England and Ireland. So to save me having to repeat the saga again – here's the picture followed by the script from the back.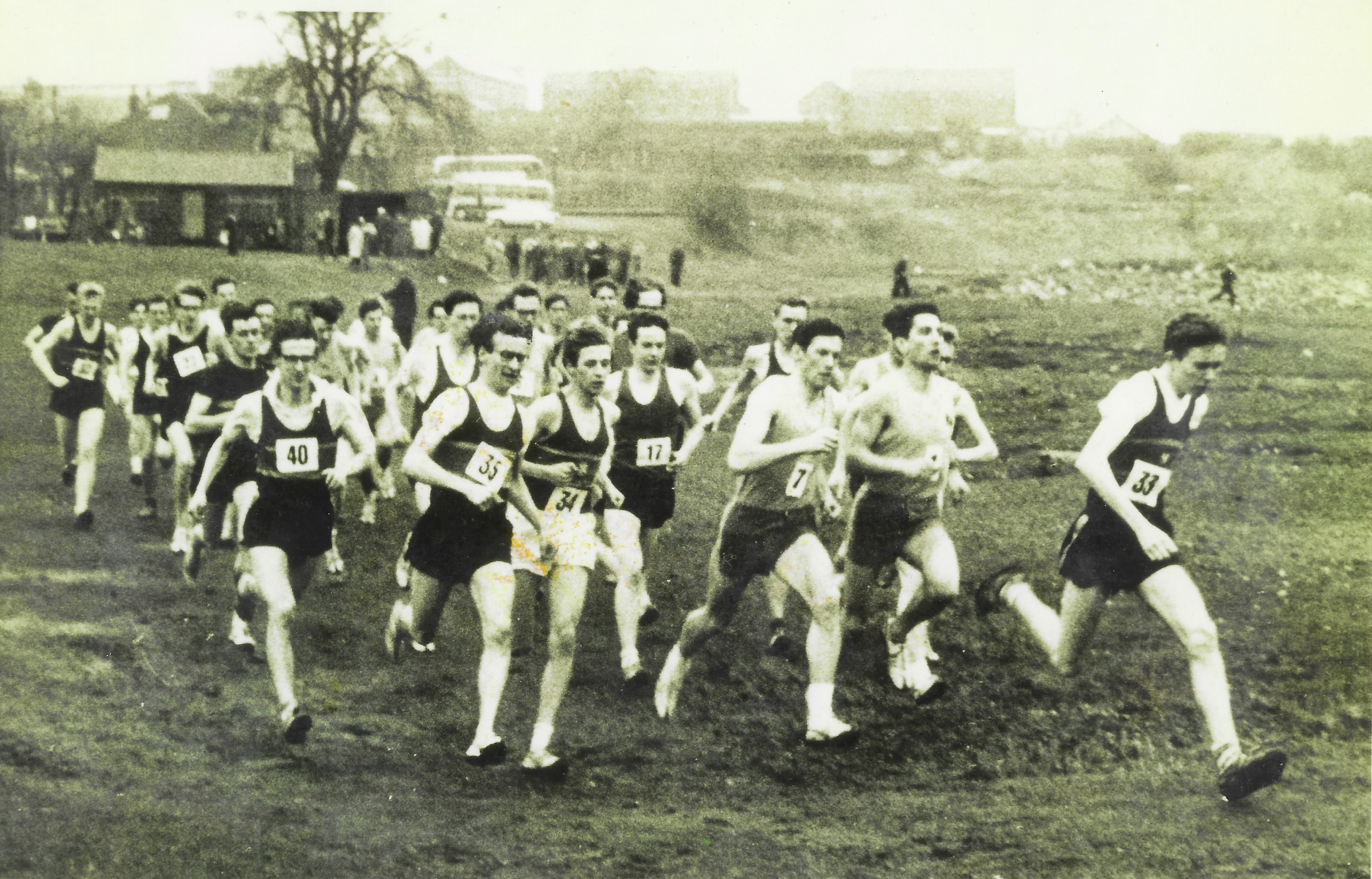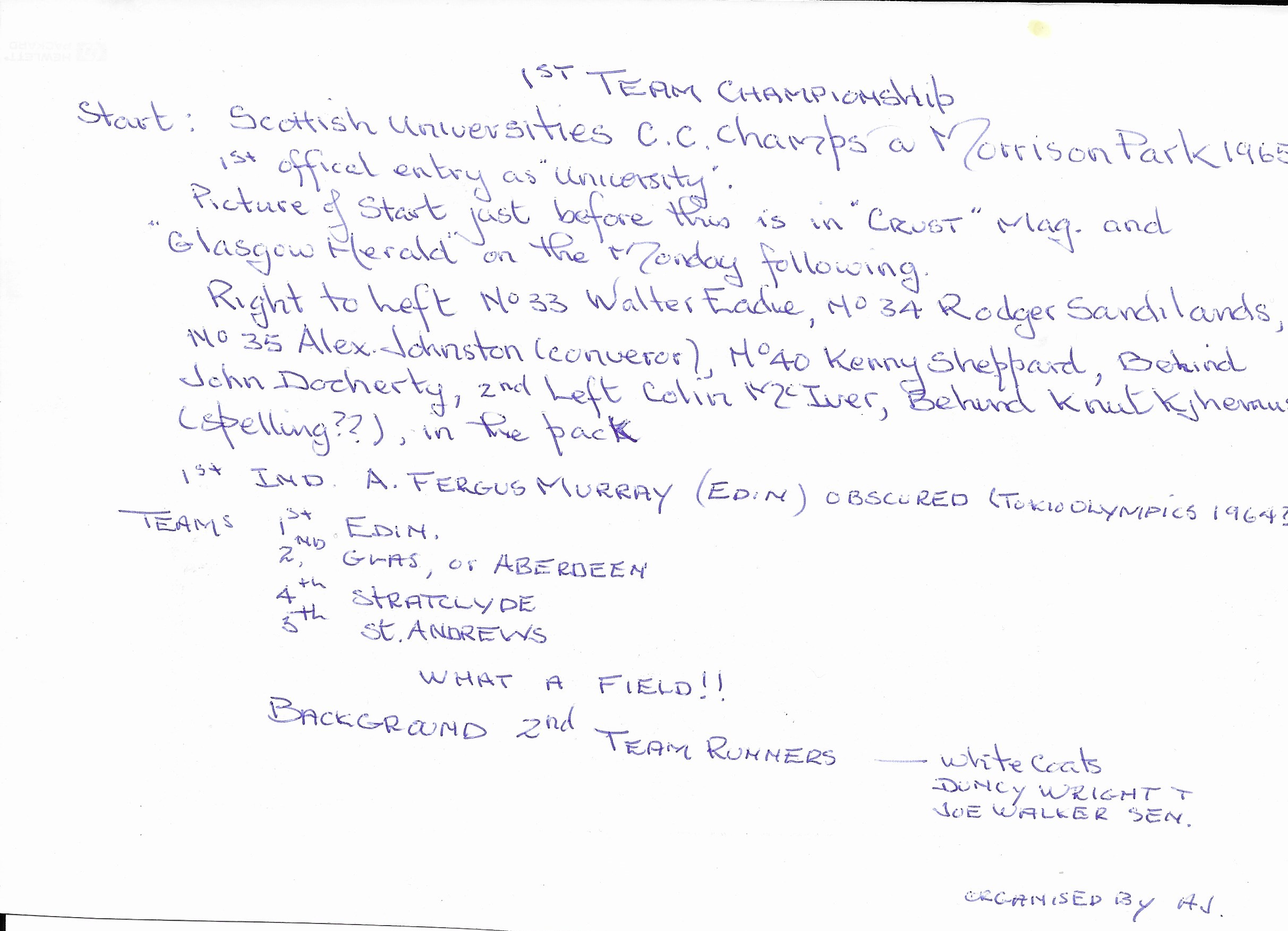 Shettleston Harriers were founded in 1904 and they have had a history of almost unceasing success on the track and over the country. The names of their runners come easily to mind – Graham Everett, Eddie Bannon, Norman Morrison, Lachie Stewart, Dick Wedlock, etc, etc. We have added Ben Bickerton's club history booklet to the 'In the Beginning' section of The Fast Pack page. You can get it here .
On all these pages, the link bar is at the bottom.
[ Aspects ] [All In The Family ] [ A Hardy Race ] [ Edinburgh – Glasgow ] [ E-G in Pictures] [ SMC ] [ Sports Meetings ] [ The Chasers ] [ The Milers ] [ The Fast Pack ] [ The Classics ] [ The JOGLE ] [ The Universities ] [The YMCA Movement ] [ The Veterans ] [ The Professionals ] [ The Peds ] [ The Ultra Marathons ] [ 1978 International Cross-Country ] [ Venues ] [ Running Shorts ] [ Track Inter Clubs ] [ In the beginning ] [ Women's Cross-Country ] [ Graham's Programmes ] [ Inverclyde ] [ Who's Who ] [ Experiences ]