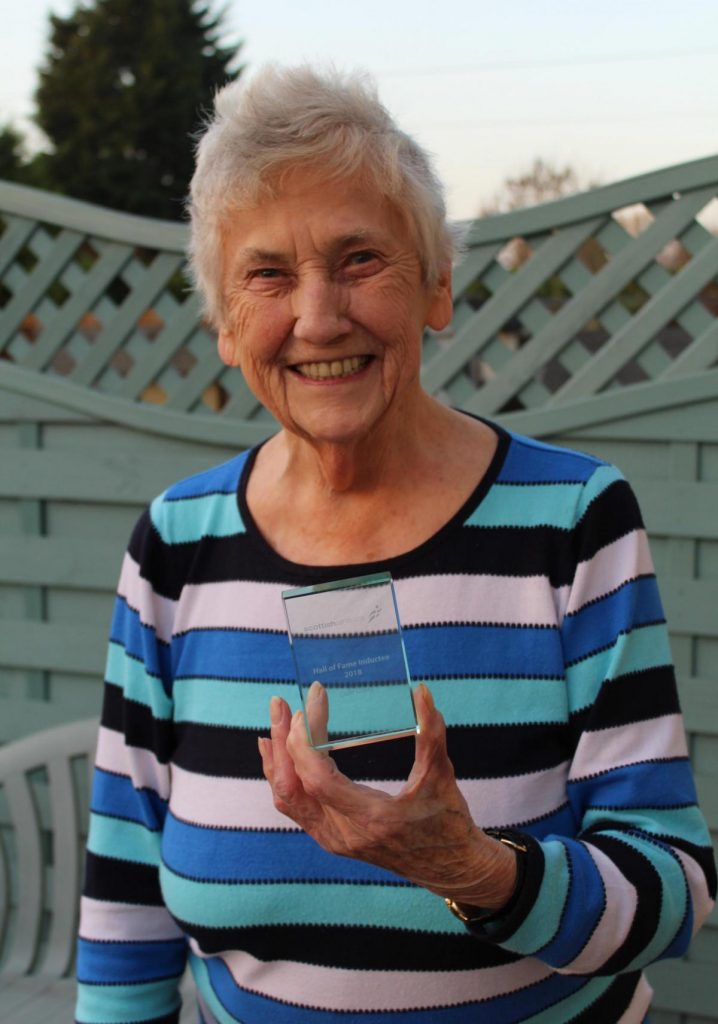 Colin Youngson has had access to the personal archive of Dale Greig, multi Scottish champion over the country and on the road but maybe best known for her first world marathon record. He has made a selection from this archive with several documents of national as well as personal significance. You can find it here.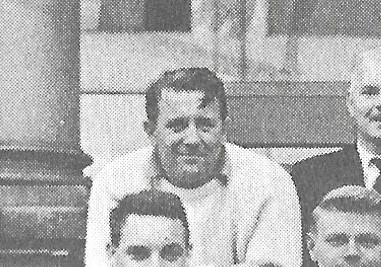 There are profiles of several of our noted coaches on the page link at the bottom of this page and we are now going to take it a bit further and look at the development of coaching in Scotland from the end of the 1939-45 War. The picture above is of the first Scottish National Athletics Coach, Tony Chapmen and below we have some of the country's best athletes from 1947 with their coach.
The two pages so far cover the periods 1945 to 1949 (bottom picture) and 1949 to 1961 (Chapman). Click on the appropriate link to go there.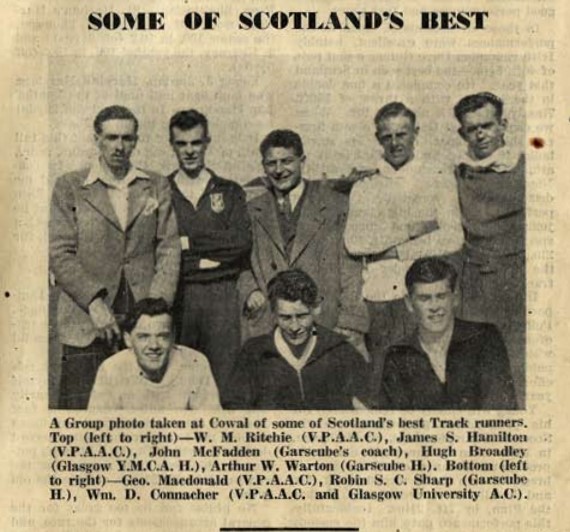 The picture above is of the 1930 British Empire Games team about to set sail for Canada. We have an account of the first ever Empire then Commonwealth Games now which can be found at this link.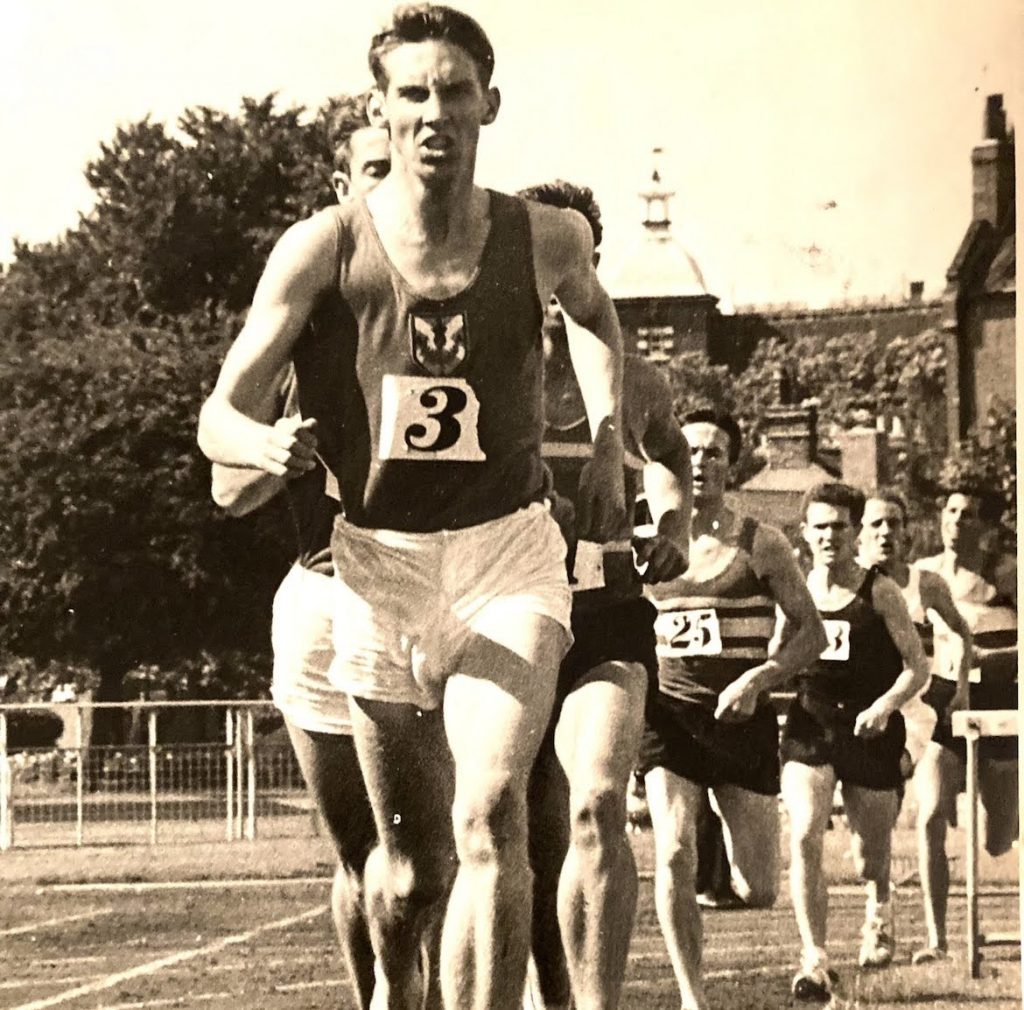 Hugh Barrow is the only Scot to have held a world's best time for the Mile. He was 16 and it lasted for two years until Jim Ryun took the honour. It is some story and the quality of the race was quite outstanding. Read about it here .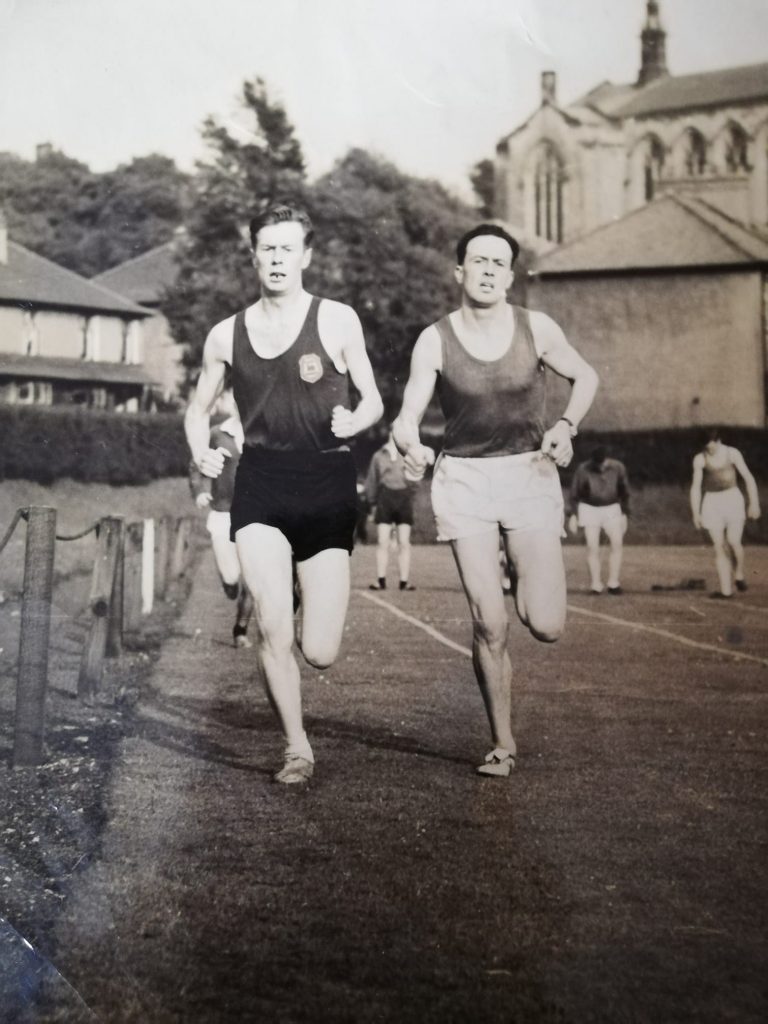 The picture above is of Ronnie Macdonald of Maryhill Harriers training with Graham Everett of Shettleston on the late 1940's Ronnie was a real example of what a club man should be – runner, official (Grade 1 for track, jumps and throws), administrator (club, district and national) , organiser, coach (qualified club coach for middle distance, sprints and relays), and more. Read about him at this link .
On all these pages below, the link bar is at the bottom.
[Marathon Stars] [Career marathons ] [ Elite Endurance] [ The Chasers ] [ The Milers ] [ The Veterans ] [ Men's Who's Who ] [ Women's A-Z ][ Women's Cross-Country ] [ The Professionals] [ The Peds ] [ The Veterans ] [All In The Family ] [The Hills} [ 21st Century Stars
[ The Coaches ] [ Officials ] [ The Great Club Men ]
[ The Fast Pack ] [ ScottishMarathonClub ] [ British Milers Club ] [ The Universities ] [The YMCA Movement ] [ The Importance of Clubs ] [Club Insignia – Just the Badges]
[ The Classics ] [ Marathons ] [ Marathon Miscellany ] [ 1978 International Cross-Country ] [ The Ultra Marathons ]
[ Some Memorable Nationals ] [ International Cross Country in Scotland ] [ Edinburgh – Glasgow Relay ] [ E-G in Pictures] [ The JOGLE ]
[Venues ] [ Pavilions ] [ The Baths ]
[ The Games ] [ Jim in Jamaica ] [ Mike in Mexico ] [Joe in Vancouver ] [ 1970 In Edinburgh ] [1986 in Edinburgh ]
[ Rangers Sports ] [Edinburgh Highland Games ] [ Bute Highland Games ] [ Strathallan Gathering ] [ Dirrans Sports ] [ Singers Sports ] [ Campsie Highland Games ] [ Track Inter Clubs ] [ Maley & Struth: Sports Promoters ]
[ The Press ] [ Doug Gillon ] [Sandy Sutherland ] [ Bill Melville ] [ George Sutherland ] [ Ggroe ]
[ Books ] [ A Hardy Race ] [ Running Shorts ] [Powderhall & Pedestrianism ] [Running Literature ] [ Running Books ]
[1970 Games Programmes (completed) [ Some Programmes ] [ Graham's Programmes ]
[ Hugh's Gems ] [ Certificates and Badges ] [ Some Video Links ] [ Experiences ] Aspect s ] [ In the beginning ]