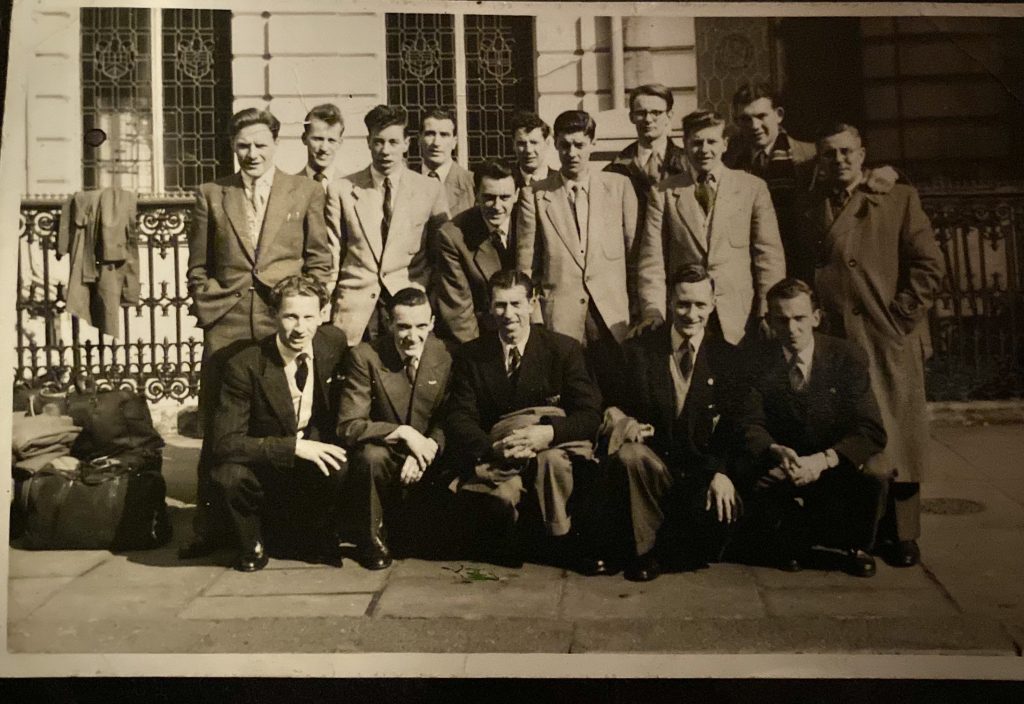 The photograph above comes from Hugh Barrow's collection – the third we have up so far. Photographs from Scottish athletics down the years can be seen at this link. and while you are doing so, follow up with a look back at the previous photographic selections here , here , here. and here . Well worth the wee walk down memory lane!
While we're at it have a look at two fixture lists from years gone by: one track and field, one road running and see that there was a time when the whole season was geared towards a progression through the summer, and not just a random list jam packed with unco-ordinated events! Just two lists but worth examination.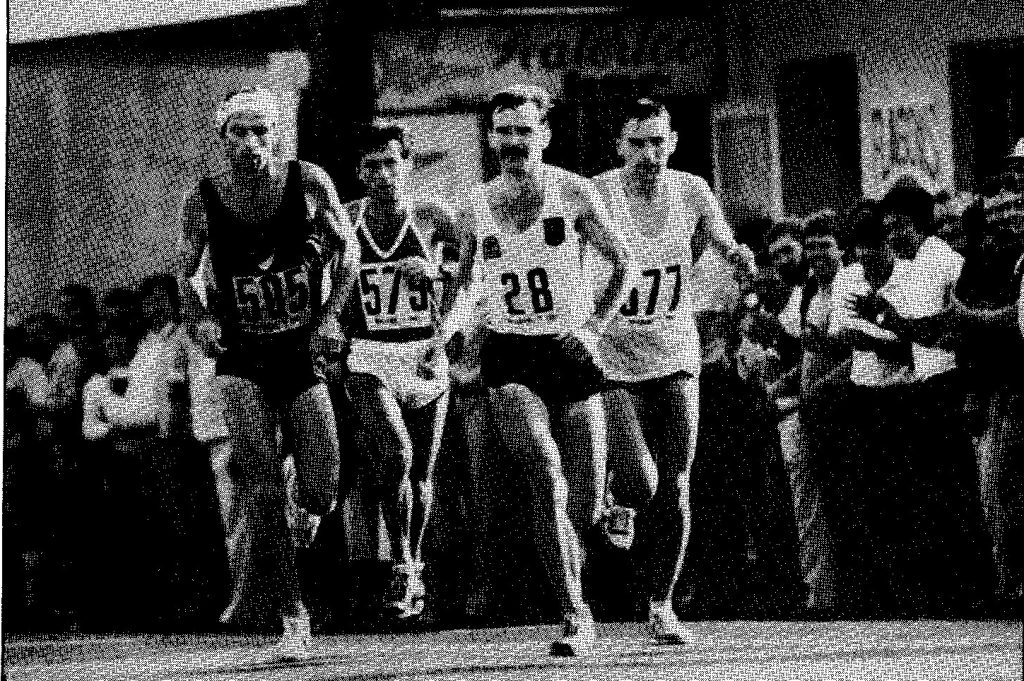 Joer Small sent us copies of two articles on two of the athletes in the photograph above. There is Graham Laing's own article on the 1982 Commonwealth Games marathon, find it at this link. and one on John Graham which you can find at this link Both well worth a read.
.
As part of the research for the description of Grangemouth in trhe Venues Section of the website we heard that the International fixture was the last full international held on Scottish soil. We checked with Arnold Black who said:
"It was the last full Scotland international in Scotland. There was a Scotland v NI v Wales v USA Juniors v a Kiev/Edinburgh Twin Cities combo at Meadowbank in 2001 across 10 men's and 10 women's events, then later the short-form Bank of Scotland Cup & Falkirk Cup matches at Grangemouth between 2006 and 2009. There were GB internationals v USA and Russia in the early 2000s at Scotstoun and there have been international indoor events."
A very full answer but the first sentence confirms the status of the event. Read about it here .
On all these pages, the link bar is at the bottom.
[ Aspects ] [All In The Family ] [ A Hardy Race ] [ Edinburgh – Glasgow ] [ E-G in Pictures] [ SMC ] [ Sports Meetings ] [ The Chasers ] [ The Milers ] [ The Fast Pack ] [ The Classics ] [ The JOGLE ] [ The Universities ] [The YMCA Movement ] [ The Veterans ] [ The Professionals ] [ The Peds ] [ The Ultra Marathons ] [ 1978 International Cross-Country ] [ Venues ] [ Running Shorts ] [ Track Inter Clubs ] [ In the beginning ] [ Women's Cross-Country ] [ Graham's Programmes ] [ Inverclyde ] [ Who's Who ] [ Experiences ]