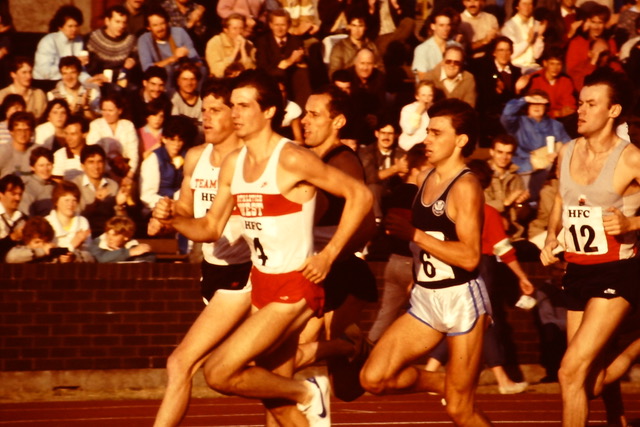 Some more pictures received from Alastair Shaw. All from the 1980's with two from the 1970's. Here
Some more pictures added to the Edinburgh to Glasgow in Pictures section. Three new change over photographs plus a couple to the first, second and sixth stages. Find them from here
The latest addition to the University athletics pages is one on the first ever meetings contested under the heading of Scottish Inter-University Sports: these were held in 1871, '72, '73 before falling into abeyance until 1899. Read about them here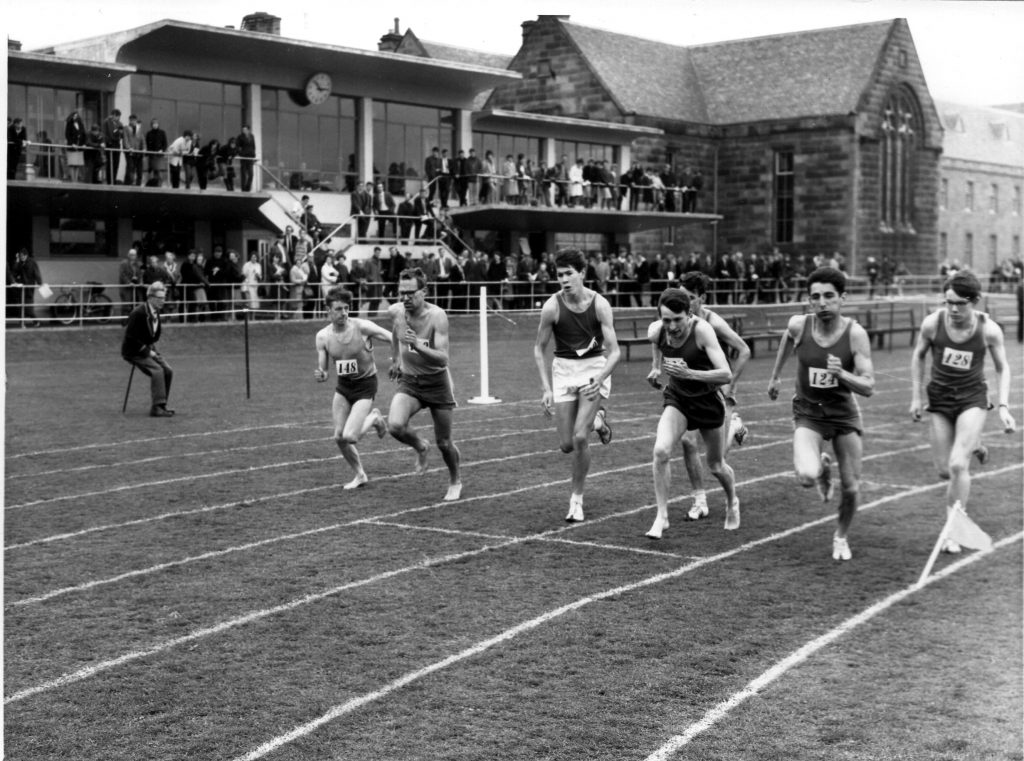 Spot the Venue! As part of our series on the venues that have played a part in Scottish athletics over the years, we have added the venue above (King's College, Aberdeen) , with an excellent view of the distinctive pavilion, and also the one below (Craiglockhart, Edinburgh). Both have hosted some excellent meetings and many international athletes have graced the tracks over many decades in the sport.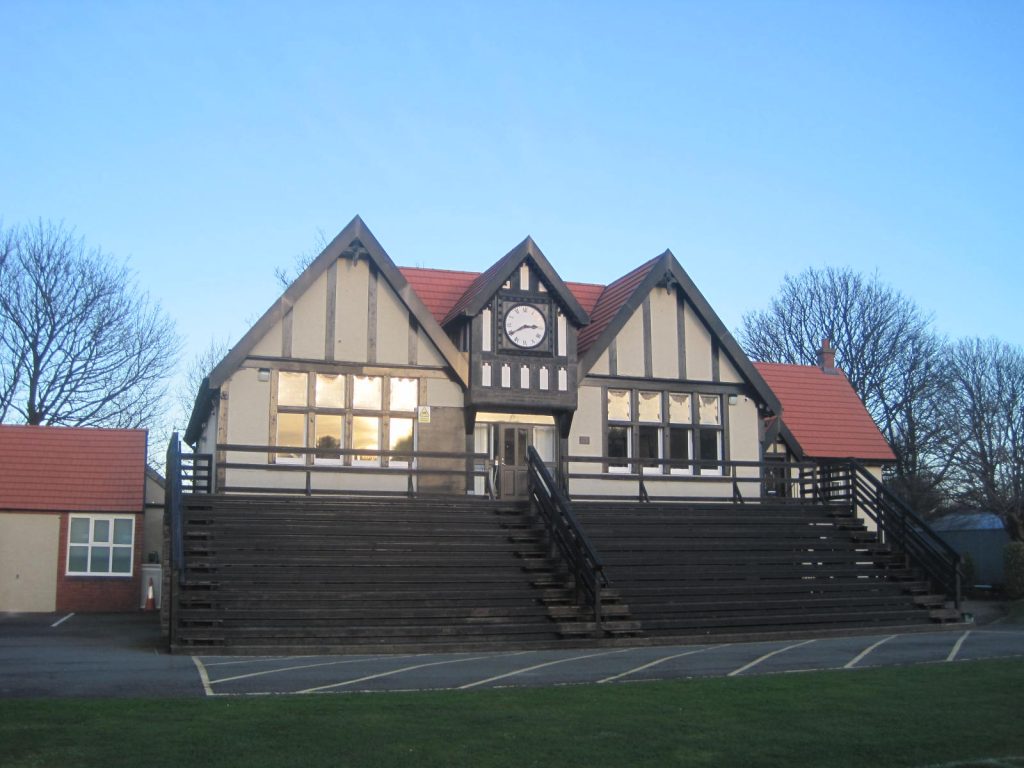 Picture of young Hugh Barrow running at Cosford. He has been awarded the Frank Horwill Award for Outstanding Service to the British Milers Club. The citation can be read here . Other Scots to get awards were Jake Wightman (Male Athlete of the Year), Laura Muir (Female Athlete of the Year), and Geoff Wightman (Coach of the Year). Congratulations to them all.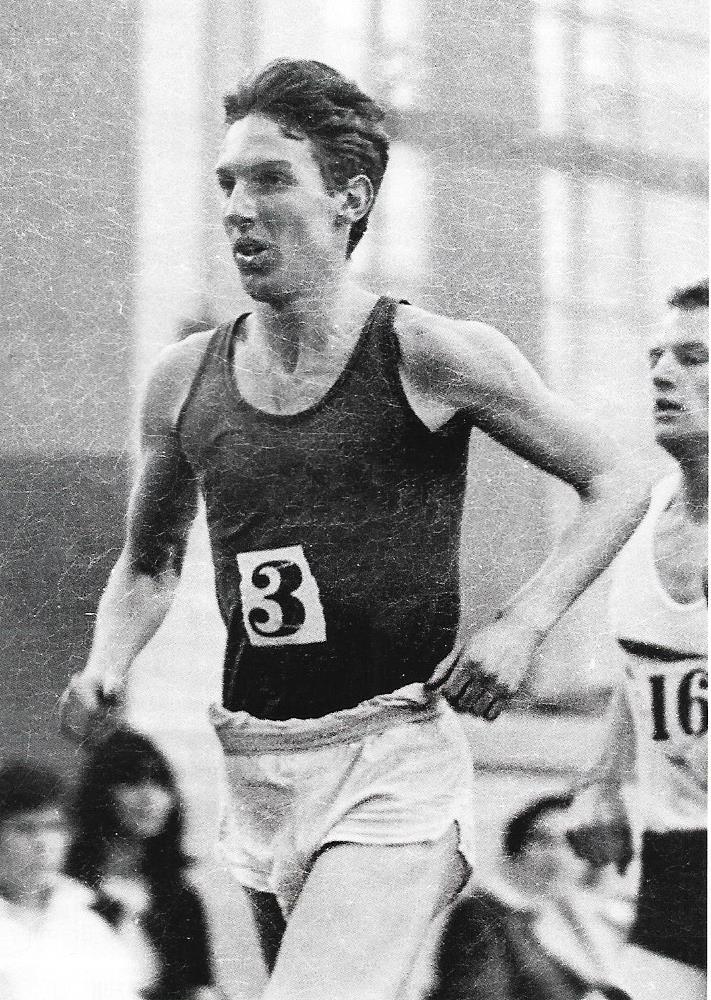 The latest addition to the Universities pages is a profile of Douglas Gifford who ran for Glasgow University Hares & Hounds in the late 50's and early 60's. The picture above is taken from Donald Macgregor's book and is of the start of the Scottish Universities Cross-Country championship in 1960 which Doug won. You will find it here .
Callum Laing, another of the excellent Glasgow University team of the early 1960's, was three times ScotUnis champion, twice SCCU internationalist and track three miles international runner, he was very much an athlete to be reckoned with. The profile can be reached by clicking on his name.
Check out the Universities Pages which are for some reason quite popular these days.
The George Heriot's School grounds at Goldenacre were hosts to many a SSAA Championship in the 1960's and a short profile of the grounds is now available here .
With the anniversary of the end of the First World War coming up, it seems appropriate to take a wee look at some of the athletes who fought and died there. We have some comments with a focus on one particular family at this link.
On all these pages, the link bar is at the bottom.
[ Aspects ] [All In The Family ] [ A Hardy Race ] [ Edinburgh – Glasgow ] [ E-G in Pictures] [ More Races and People ] [ SMC ] [ Sports Meetings ] [ The Chasers ] [ The Milers ] [ The Fast Pack ] [ The Classics ] [ The JOGLE ] [ The Universities ] [ The Veterans ] [ The Ultra Marathons ] [ 1978 International Cross-Country ] [ Venues ] [ Treasure Chest ] [ Running Shorts ] [ Track Inter Clubs ] [ In the beginning ] [ Women's Cross-Country ] [ Graham's Programmes ] [ Inverclyde ] [ Who's Who ]