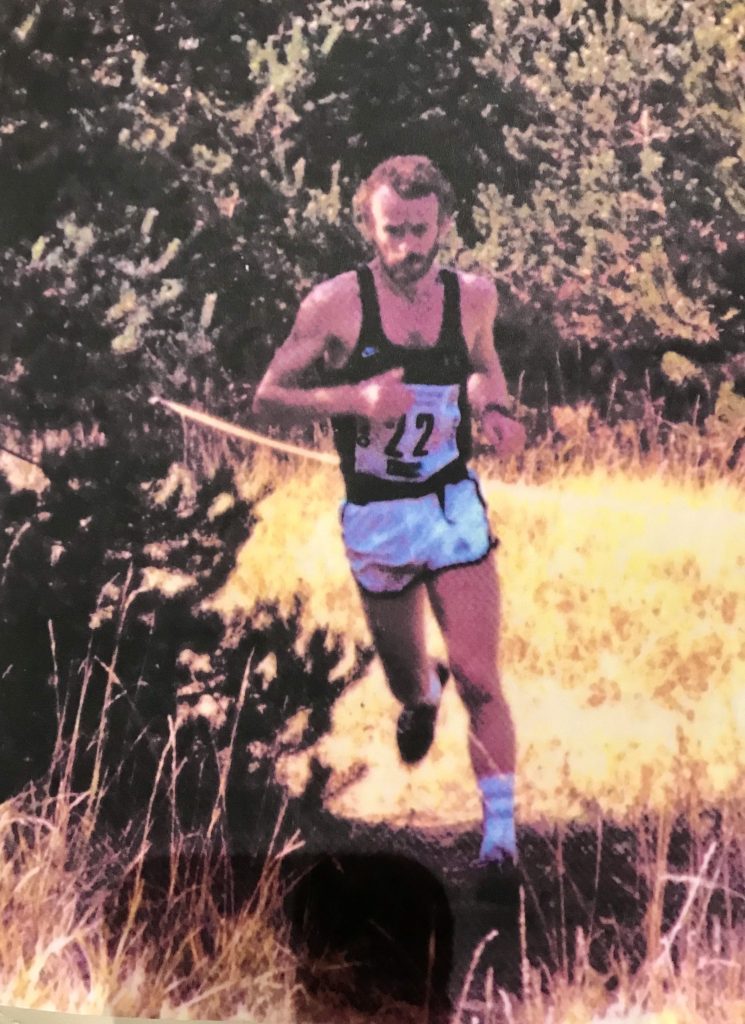 The profile of international hill runner Denis Bell is now up on site. Denis went on to become a very good administrator and team manager. Read about him by simply clicking on his name.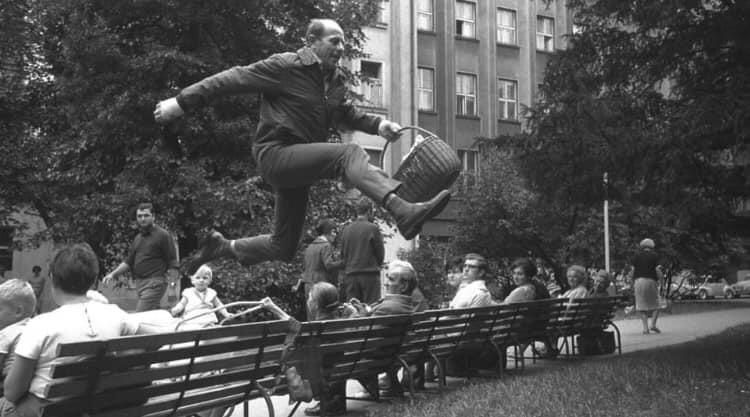 Spot the athlete! We have started another collection of photographs from Hugh Barrow: only a start but some beauties. Just click on his name.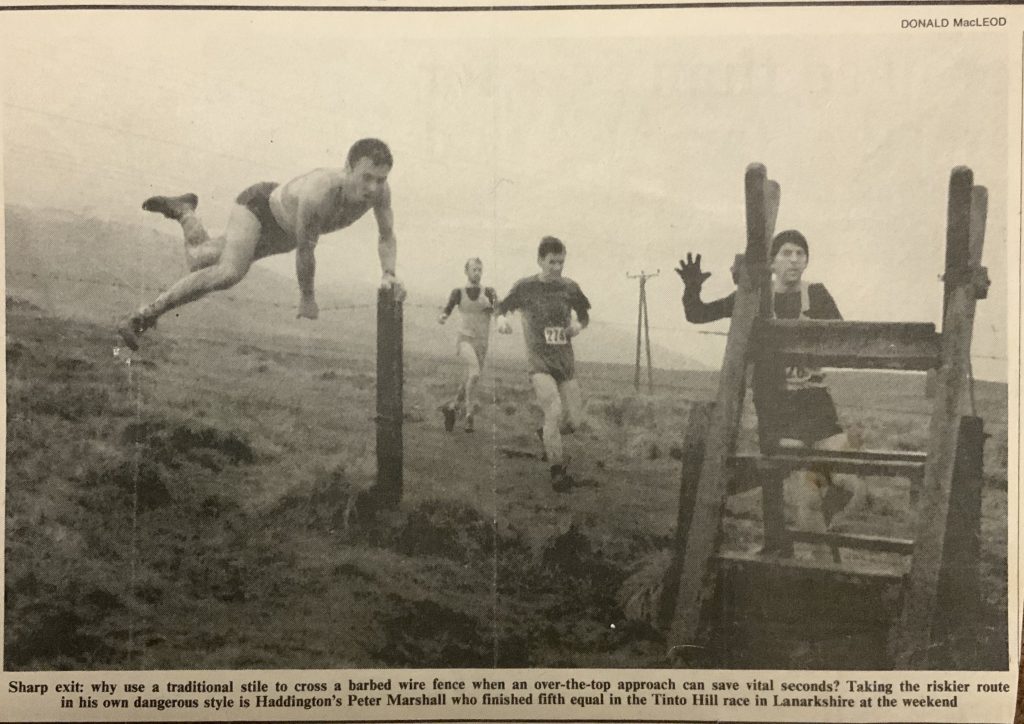 The hill running page started recently now has three pages of photographs from Denis Bell, about whom more to come later! For the first page and the index go here and follow the articles. Picture below is of Denis whose profile will soon appear.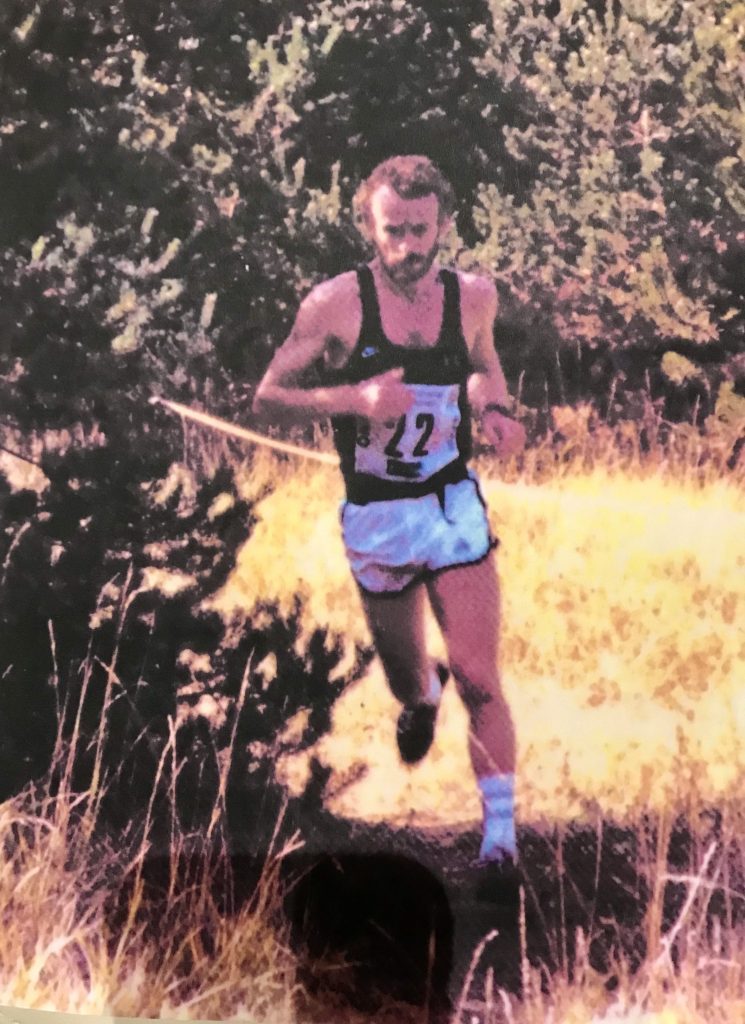 Hugh Forgie was a top class runner and a wonderful guy all round. He died of leukaemia a few weeks ago and for a proper obituary, look at the Law & District website. Meanwhile we have a short note on what he was like as a runner and friend here Just a couple of memories.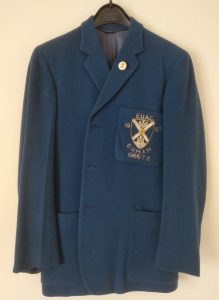 The University sports pages are always popular with a stream of visitors to the various pages: we now have a page on the Blues system. Originally a copy of the Oxbridge system the award of a Blue in his/her chosen sport was a highlight of the university athlete's career. Buster McCall, Sandy Sutherland, Ian Young and Alistair Blamire give us information on the Blues front – there will be more very soon on the topic. The University Blues is where it's at!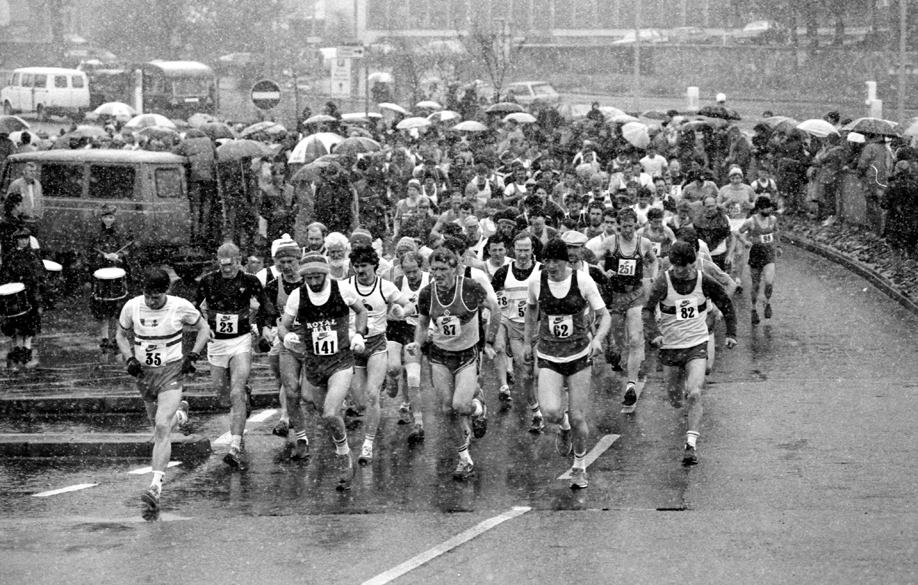 Colin Youngson has done a detailed and well illustrated profile of the Lochaber Marathon which had a very loyal following and was really loved by participants who came back year after year to run there. This despite the sometimes awful weather – the photograph above is of the start in 1985 and there are photos aplenty of this race by Graham Macindoe. Well worth a visit – just click on Lochaber Marathon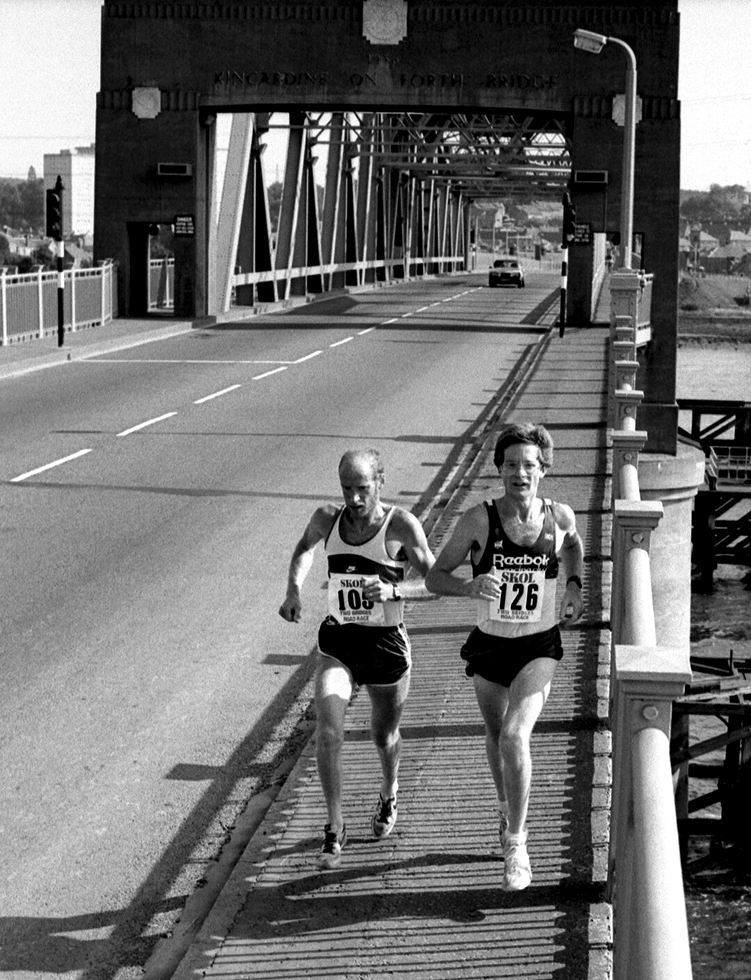 Donald Ritchie was winner of five of the first six Moray Marathons – the longest running marathon in the country. Read about it by clicking on the link.
You really MUST see this video of a truly remarkable man – Lachie talking about his operation, his prosthetic in a video clip that will give hope and heart to many people in a similar situation. Click on
We all know what the British Milers Club News Magazine looks like nowadays – a shiny magazine packed with articles, statistics and photographs that it is a joy to hold and read. It was not always like that though. In the beginning it was a simple collection of roneo-ed sheets stapled together and sent out free to BMC members. It had the seeds of what it would become though. We have the covers of the first 11 magazines with a note of their contents here and issues 12 to 29 are at this link . The link to the complete magazines is at the top of that page. The intention is to track the development of this superb publication from its humble beginnings to the present. Cover pictures only for the 1980's are at this link , those of the 1990's are here , 2000-2009 can be found here and finally 2010 to date are here .
On all these pages, the link bar is at the bottom.
[ Aspects ] [All In The Family ] [ A Hardy Race ] [ Edinburgh – Glasgow ] [ E-G in Pictures] [ SMC ] [ Sports Meetings ] [ The Chasers ] [ The Milers ] [ British Milers Club ] [ The Fast Pack ] [ The Classics ] [ The JOGLE ] [ The Universities ] [The YMCA Movement ] [ The Veterans ] [ The Professionals ] [The Hills} [ The Peds ] [ The Ultra Marathons ] [ 1978 International Cross-Country ] [ Venues ] [ Running Shorts ] [ Track Inter Clubs ] [ In the beginning ] [ Women's Cross-Country ] [ Hugh's Gems ] [ Graham's Programmes ] [ Inverclyde ] [ Who's Who ] [ Experiences ] [