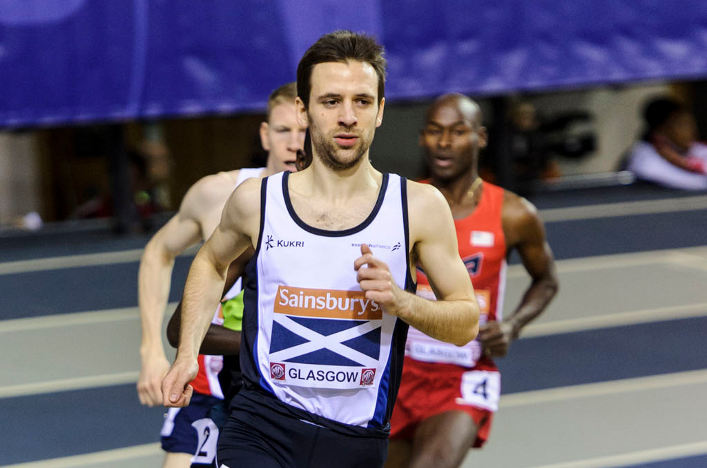 When we did the profile of Mark Mitchell (above) it was a fairly popular addition to the 21st century athletes collection. He was asked to complete a questionnaire in connection with it and it has been added today. It is a very interesting document and really well worth a visit. For those into training schedules and how the patterns differ from summer to winter it will be a delight. Just click on his name and then scroll halfway down the page.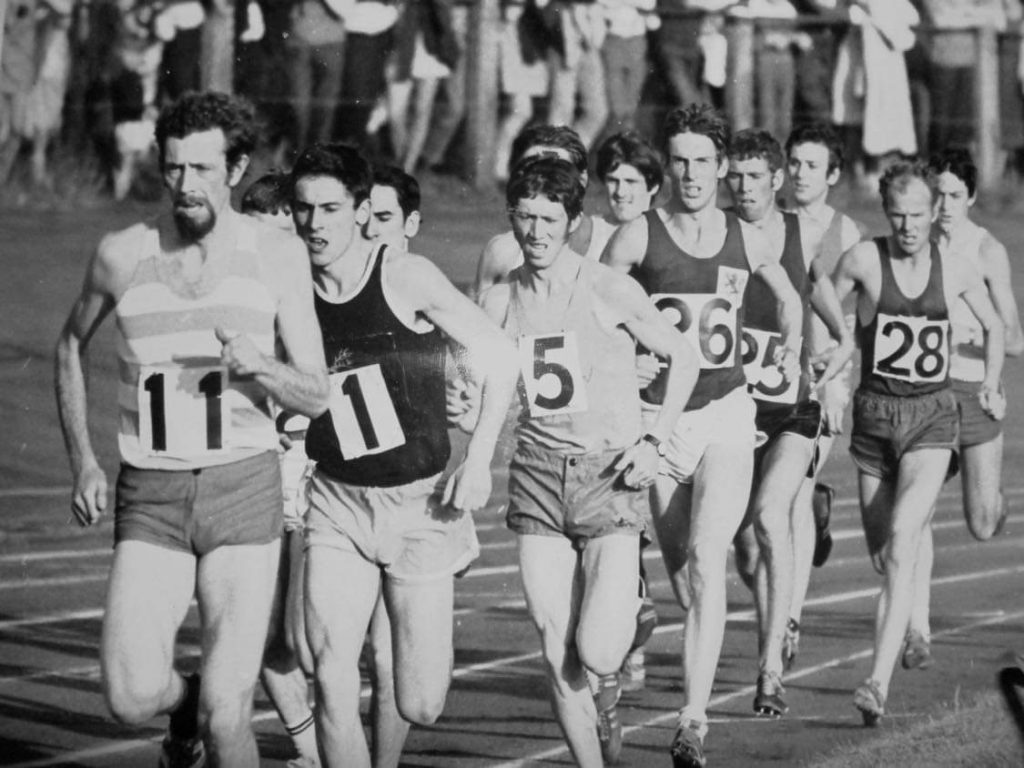 The picture above is of the famous sub four minute mile at Reading with Ian Stewart (1), Ian McCafferty (5), (Peter Stewart's head between them!) and Hugh Barrow (26). It is one of several added to popular profiles recently. There are new photographs on the profiles of Ian McCafferty , Lachie Stewart , JV Paterson and Ian Stewart and new articles added to those of McCafferty and Paterson..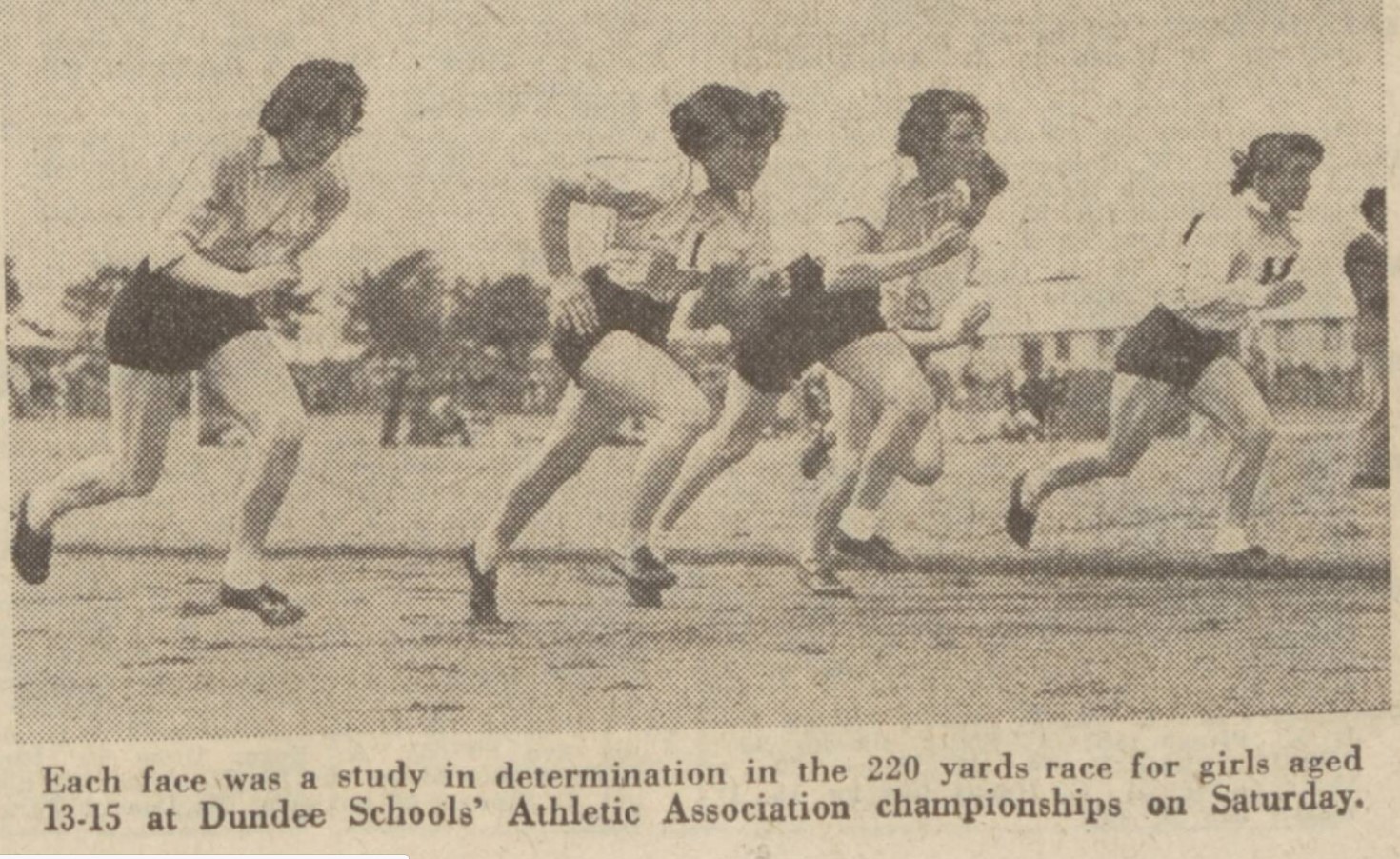 The latest look at Caird Park and athletics is now on site and is basically in three sections: the first dealing with the period from 1954 to the 1960's when the new cinder track was much admired and used, the second looking at the 1960's and 1970's (and much more information is needed for this period) and finally from the early 80's up to 1990 when agitation for a super sports stadium was starting. Click on this link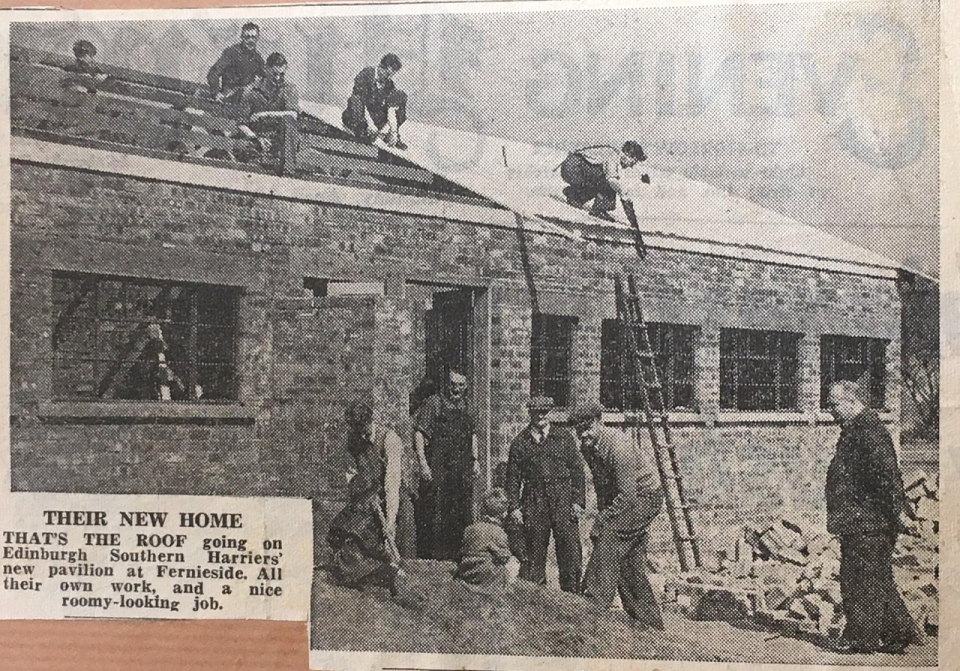 Above is the building of well known Scottish club's club house which, alas, is no more. It is one of six new pictures added to Hugh's Gems 7 – photographs and cartoons from bygone days that Hugh Barrow has found particularly Interesting. All seven pages of the growing collection can be found from the link at the foot of the page.
We now have a Marathon Index which is a one stop shop for those of you who only want the marathon pages. Every page on the Scottish Marathon is included. The latest is the 1980 British Marathon Rankings. They go down to 4 hours and many of them are Scots! Have a look by clicking on the name.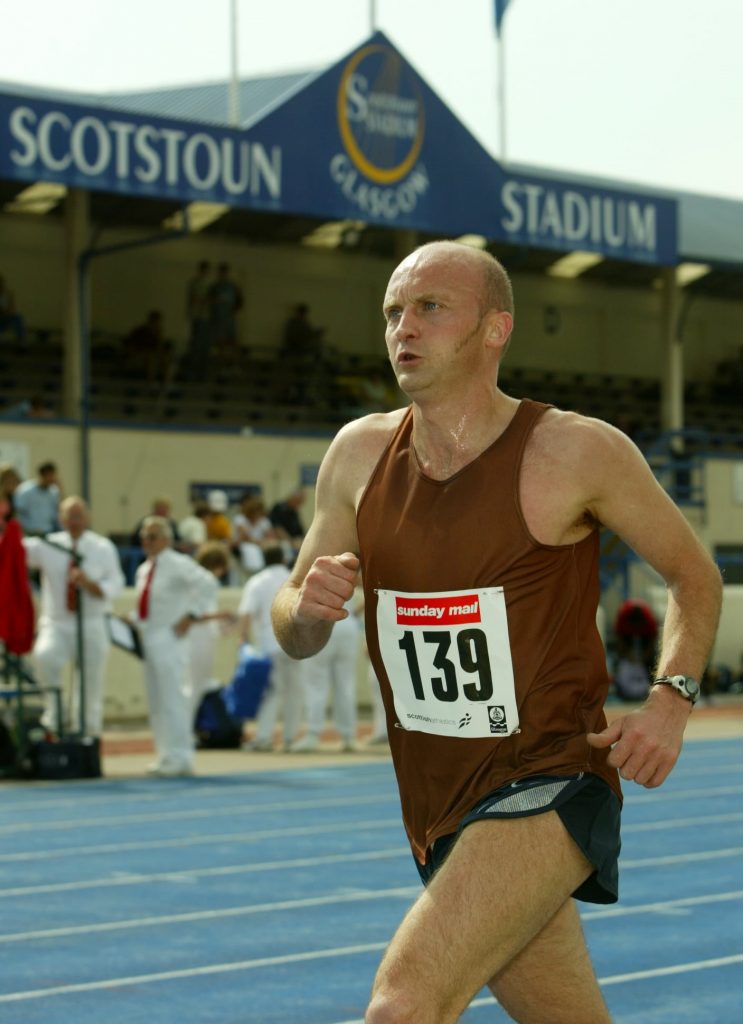 We have now started to cover some of the top athletes of the 21st century and there are Colin Youngson has added several to the new page called 21st century stars which has a permanent link at the foot of the page. For now there is a quick link from here . Go and look.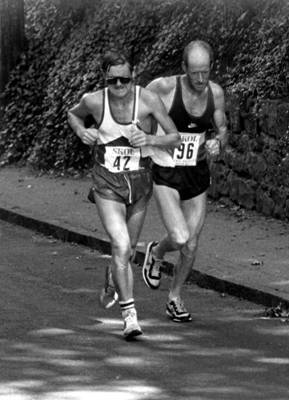 Mick McGeoch, along with Colin Youngson, has now completed the mammoth task of listing all of Don Ritchie's amazing marathon and ultra distance runs. 98 marathons – (that's ninety-eight); and 154 ultras (one hundred and fifty-four!). We have career lists on another page but this is such an amazing career that it has to be read on its own, it is a fantastic record altogether. Get it here.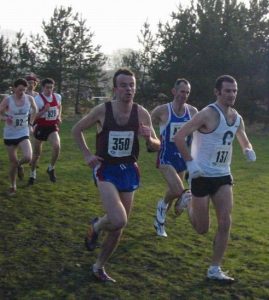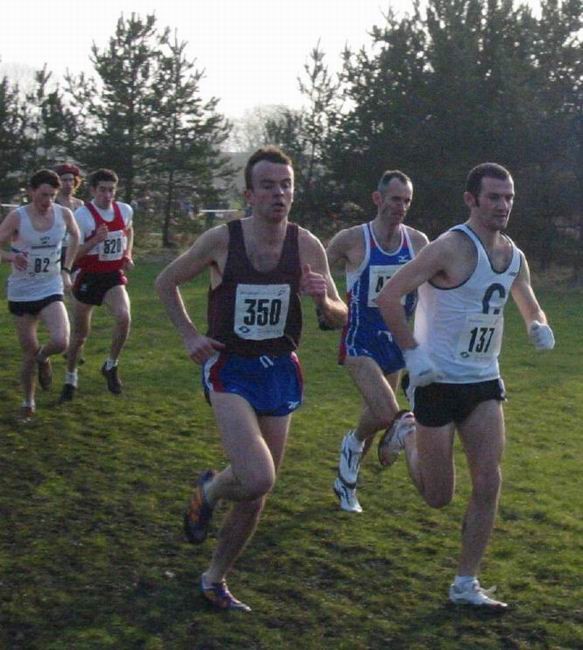 The picture above shows Graeme Reid leading a group in the 2003 Scottish Cross-Country Championships which he won at linwood/ Read the short profile here . Colin Youngson has two short profiles
The various venues covered on the website have proved popular and the latest of these is about the battle to get the Caird Park track and facilities set up after the war. Click on the name to go there and read about it. It is only the first and there will be further pages on the meetings and events held there. We have also just added Graham McDonald's write-up of Pitreavie Track – also well worth a look.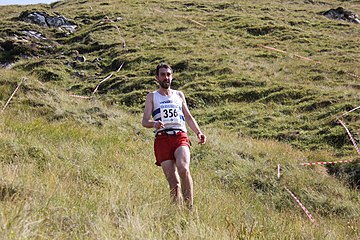 We have a profile of Finlay Wild which now includes race results, performances on the various rounds It starts with a summary of his career at this link and goes on to detail some of his finest races and challenges met and overcome.Colin Youngson has done a page about some of the Victoria Park runners from the 60s and 70s who seldom get the credit that is their due. See it here . And the third of three new additions is brief coverage of the Q Club from Dundee. Entirely a track & field outfit and very short lived it is a companion piece to a page currently under construction about Caird Park. Find out about the Q Club.
Pitreavie Stadium has witnessed many excellent performances and many international athletes have competed there and will continue to do so. See LinseyMcDonald racing home before a massive crowd. Graham McDonald has written about the campaign to have it built and about the setting up of Pitreavie AAC. Read about it here .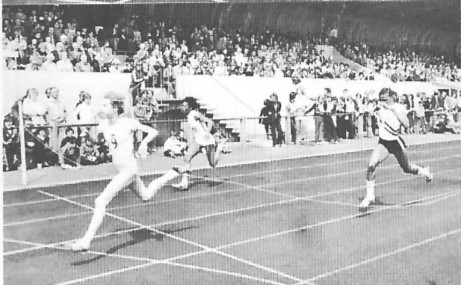 On all these pages, the link bar is at the bottom.
[ Aspects ] [All In The Family ] [ A Hardy Race ] [ Edinburgh – Glasgow ] [ E-G in Pictures] [ SMC ] [ Sports Meetings ] [ The Chasers ] [ The Milers ] [ British Milers Club ] [ The Fast Pack ] [ The Classics ] [ The JOGLE ] [ The Universities ] [The YMCA Movement ] [ The Veterans ] [ The Professionals ] [The Hills} [ The Peds ] [ The Ultra Marathons ] [ 1978 International Cross-Country ] [ Venues ] [ Running Shorts ] [ Track Inter Clubs ] [ In the beginning ] [ Women's Cross-Country ] [ Hugh's Gems ] [ Graham's Programmes ] [ Inverclyde ] [ Who's Who ] [ Experiences ] [Career marathons ] [Marathon Miscellany ] [ 21st Century Stars ]