Really sad news for all in Scottish athletics, for endurance runners everywhere who knew and respected him, for his Aberdeen team mates and friends, Mel Edwards died on Friday, 8th November. A tribute article from the Aberdeen 'Press & Journal' is at this link. One of the kindest, most generous and positive people you could ever meet, his profile on this site by his friend Colin Youngson is at this link, for his own account of his 'first fifty' just click on the blue link, and the two beautiful articles by his son Myles are here and here .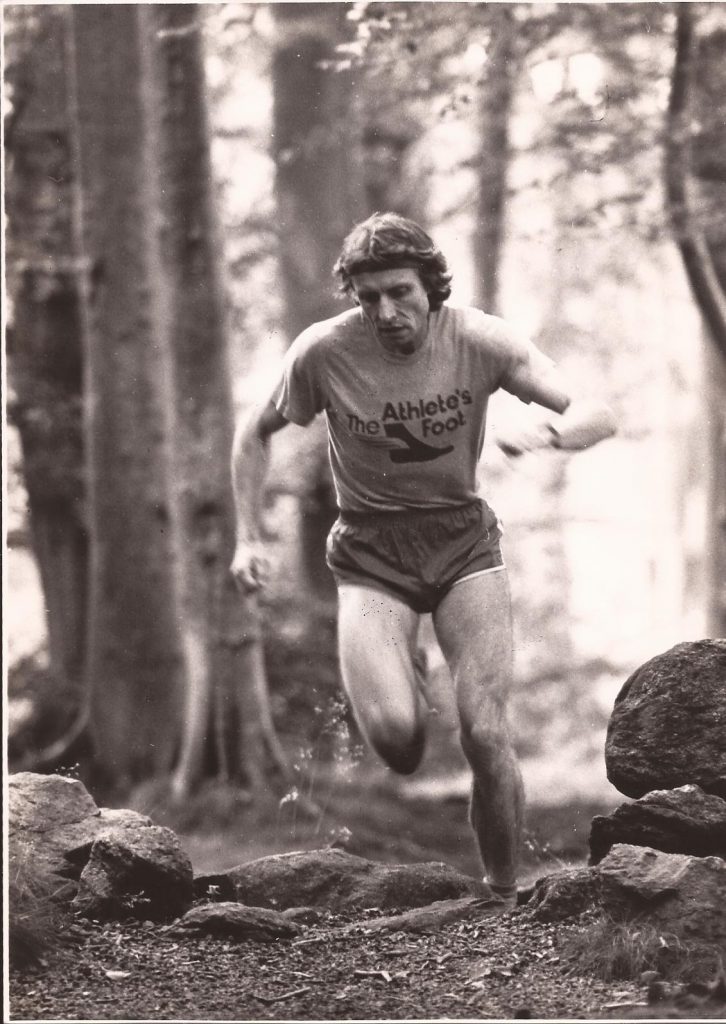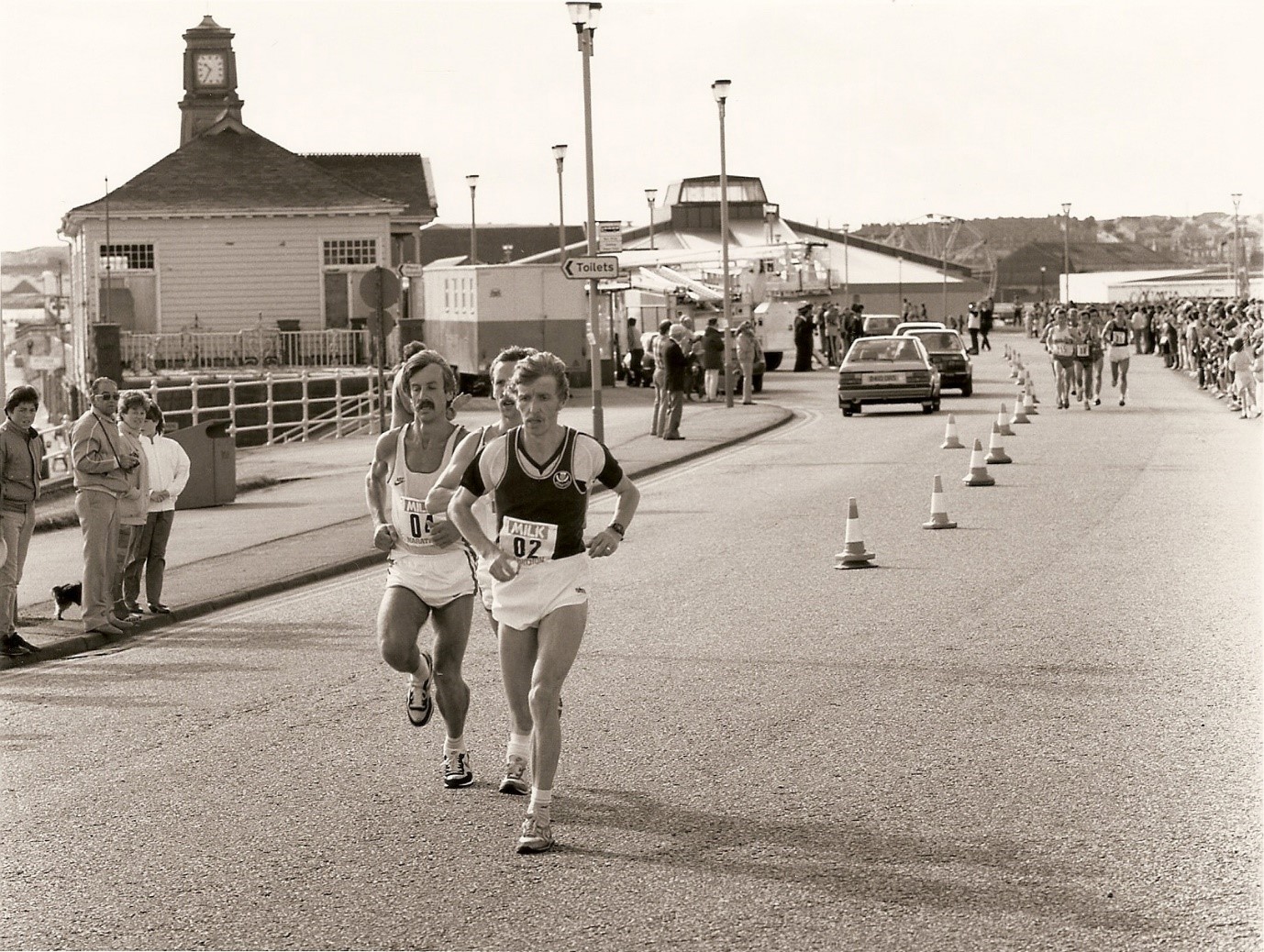 We now have ten of the best photographs from Colin Youngson's personal album: see them here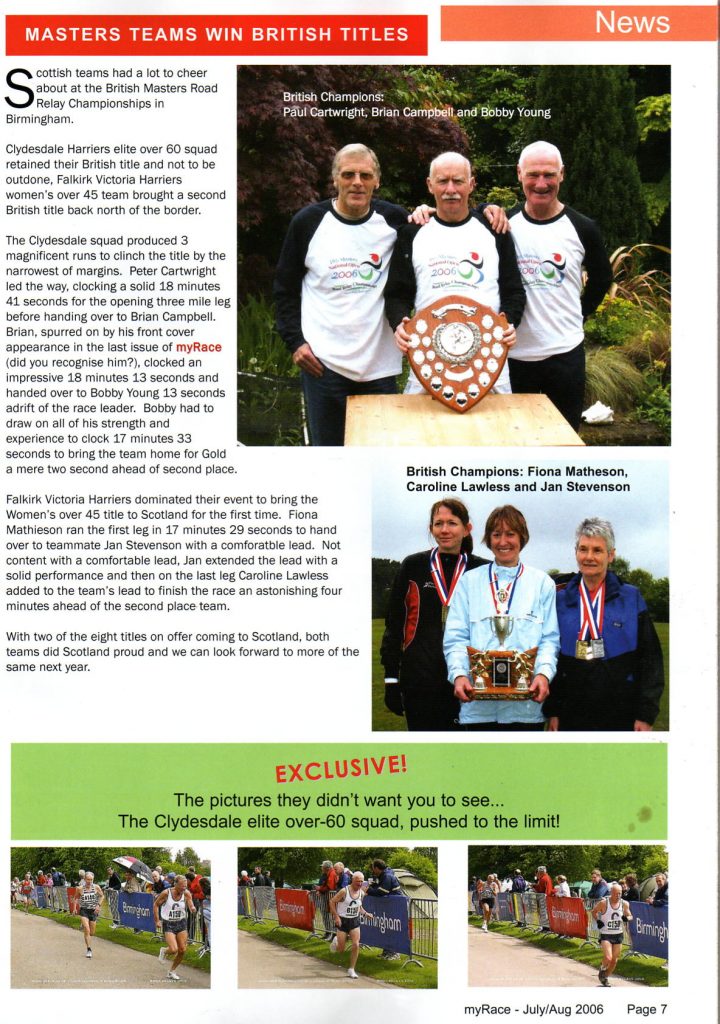 Just a few of Bobby Young's photographs here: more to come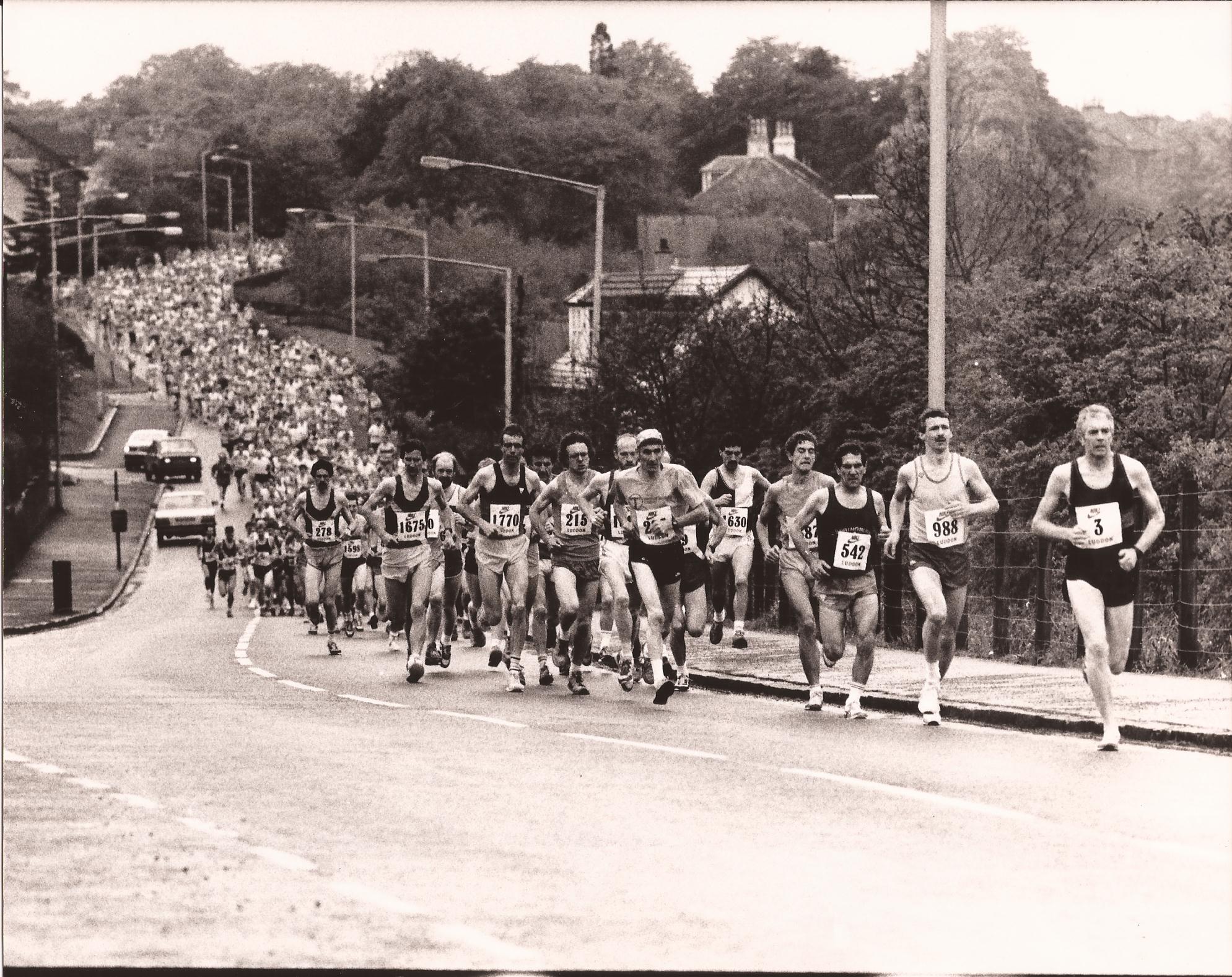 Tony McCall's photographs are well worth seeing – find them at this link:.
Now that the rugby world cup has wound up in a very successful fashion (although not so successful for the Scots) with the South African team victorious, it is maybe salutary to look back at the problems caused by South African rugby for the Edinburgh Commonwealth Games in 1986. The New Zealand and England teams were part of the snarl-up which brought about the boycott. Have a look at that side of things here at the Games. and it was also covered by the 'Scotland's Runner' correspondents as part of a wider look
Photograph below is from the 1974 Games.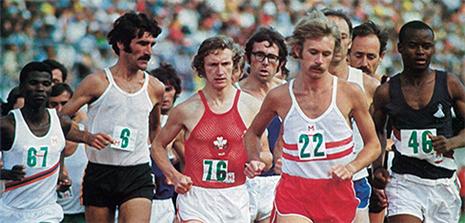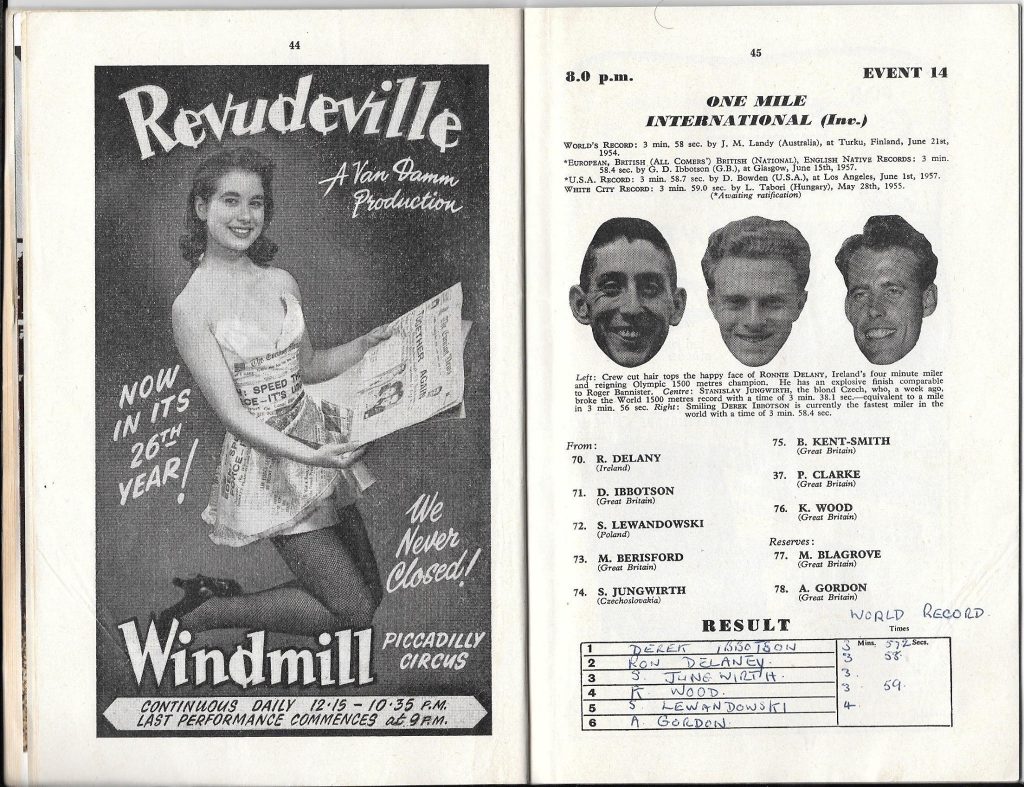 We also have some new additions to Hugh Barrow's historical memorabilia page with its emphasis on the Mile – of course! Get it here.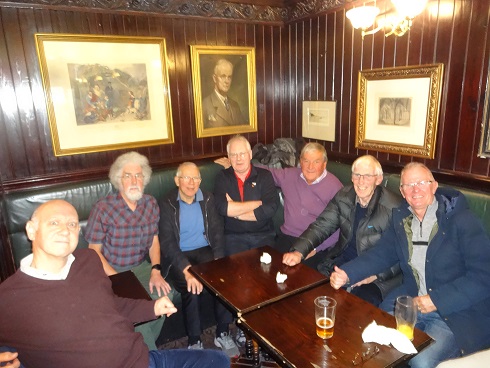 Seven club members from Victoria Park in the 1960's and 70's: Hugh Stevenson, Alastair Reid, Albert Smith, two guests, Hugh Barrow and Dave McMeekin
On all these pages, the link bar is at the bottom.
[ Aspects ] [All In The Family ] [ A Hardy Race ] [ Edinburgh – Glasgow ] [ E-G in Pictures] [ SMC ] [ Sports Meetings ] [ The Chasers ] [ The Milers ] [ The Fast Pack ] [ The Classics ] [ The JOGLE ] [ The Universities ] [The YMCA Movement ] [ The Veterans ] [ The Professionals ] [ The Peds ] [ The Ultra Marathons ] [ 1978 International Cross-Country ] [ Venues ] [ Treasure Chest ] [ Running Shorts ] [ Track Inter Clubs ] [ In the beginning ] [ Women's Cross-Country ] [ Graham's Programmes ] [ Inverclyde ] [ Who's Who ]