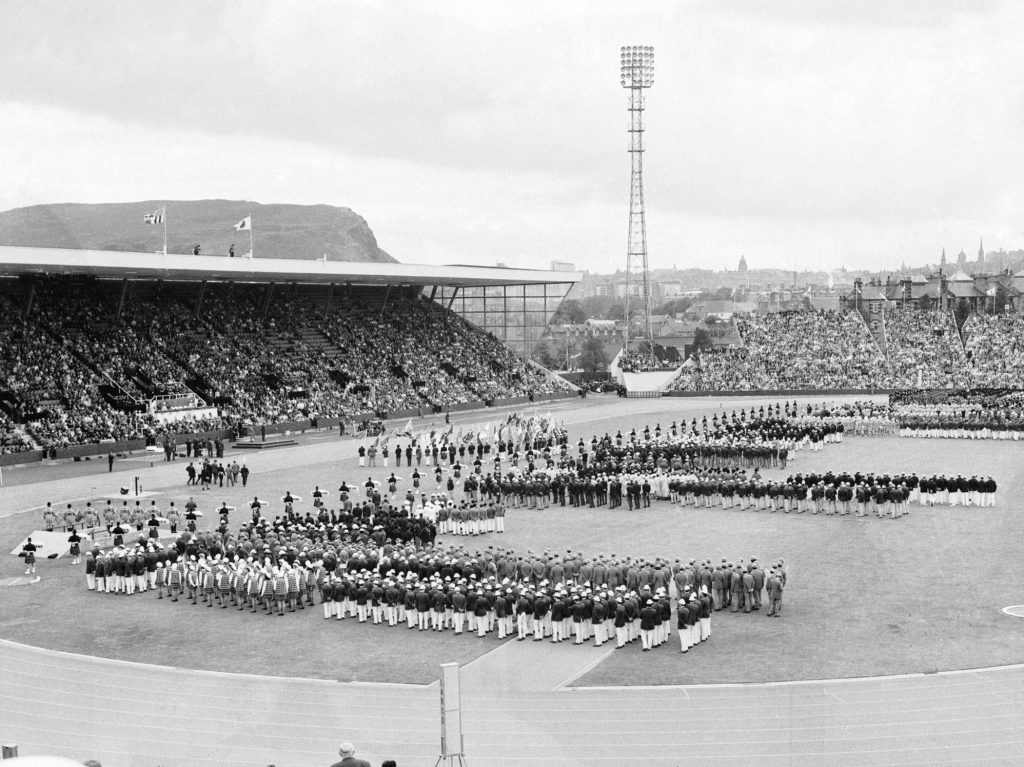 The Commonwealth Games held in Edinburgh in 1970 were more than just the first major Games to be held in Scotland, they were the high spot of many sports people's lives. The best distance runners from Africa, sprinters from the Caribbean were here in Scotland – and our own runners like Lachie, Ian McCafferty, Les Piggott, Dick Wedlock and others were competing against them. And these men and women that we rubbed shoulders with at Gourock games, at Babcock's Sports and in the District Championships did not let us down. Letters were sent out to all the athletic clubs in the land well before the event with seating plans and ticker prices and order forms. The people who kept the sport going twelve months of the year were getting first choice of the tickets for their preferred events. This was before thy went on sale to the general public. To me a much better way to sell them. School staff were given a free seat when they brought a specified number of pupils. They really were special in a way that neither Edinburgh 1986 or Glasgow 2014 could be, although they each had their own charms.
What these pages attempt to do is follow the running events at the Games as they were printed in the programme day by day and follow them with the results as published in the official Games Report Book. Links to the separate days are at the foot of the page. But first: the calendar of events.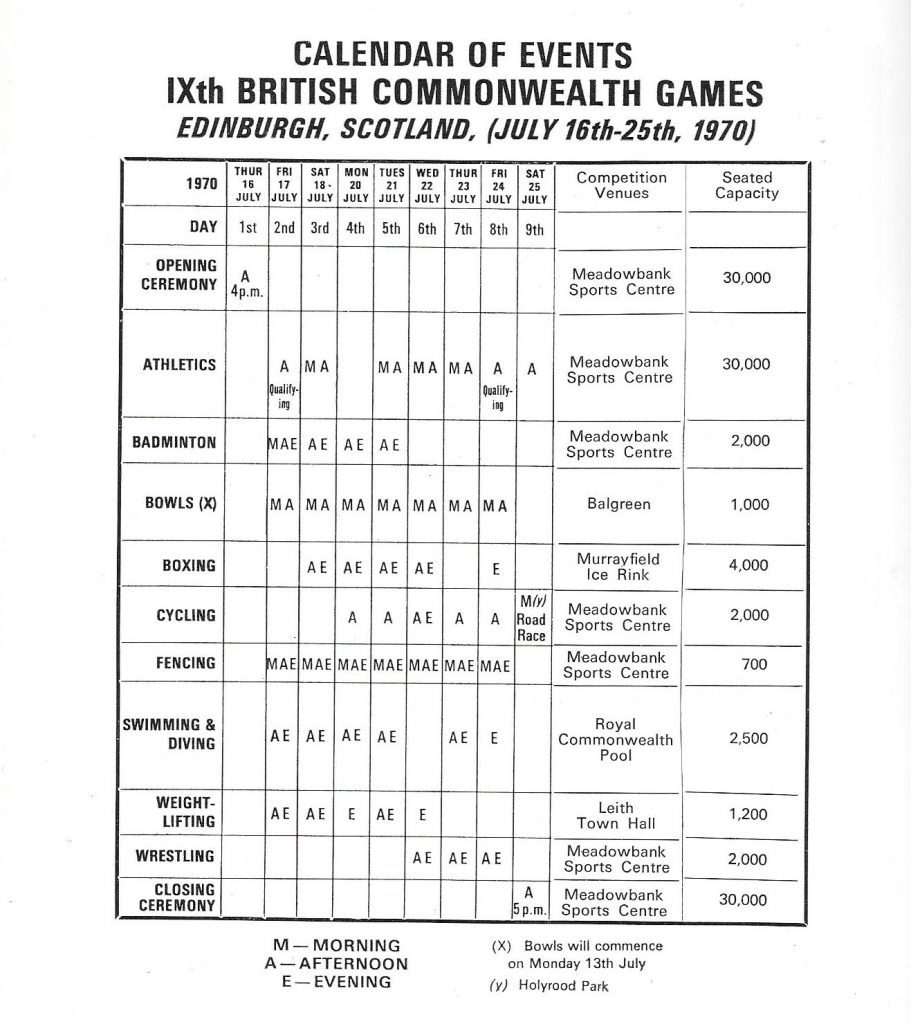 17th July: Athletics Opening Day 18th July 21st July 22nd July 23rd July .24th July 25th July
The programme for the last day has details of the closing ceremony which went to plan – until the athletes decided not to exit exactly as detailed: they started in orderly ranks and then broke loose, dancing, mixing with athletes from other lands and generally celebrating the end of a wonderful Games. I would suggest that neither 1986 nor 2014 could match that moment. Despite the Proclaimers in 2014!