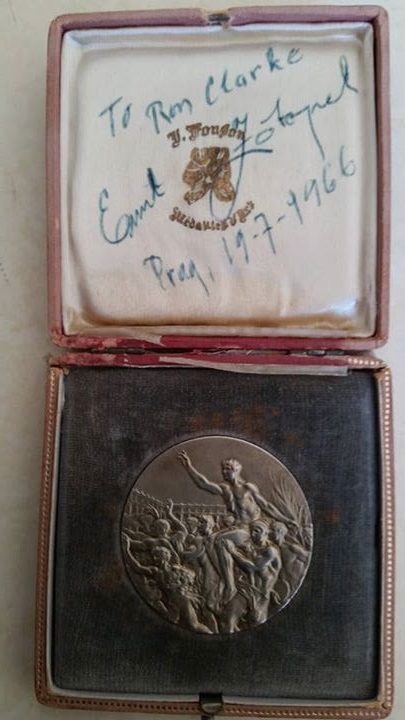 The Magnificent Gesture: The Olympic Medal given by Zatopek to Ron Clarke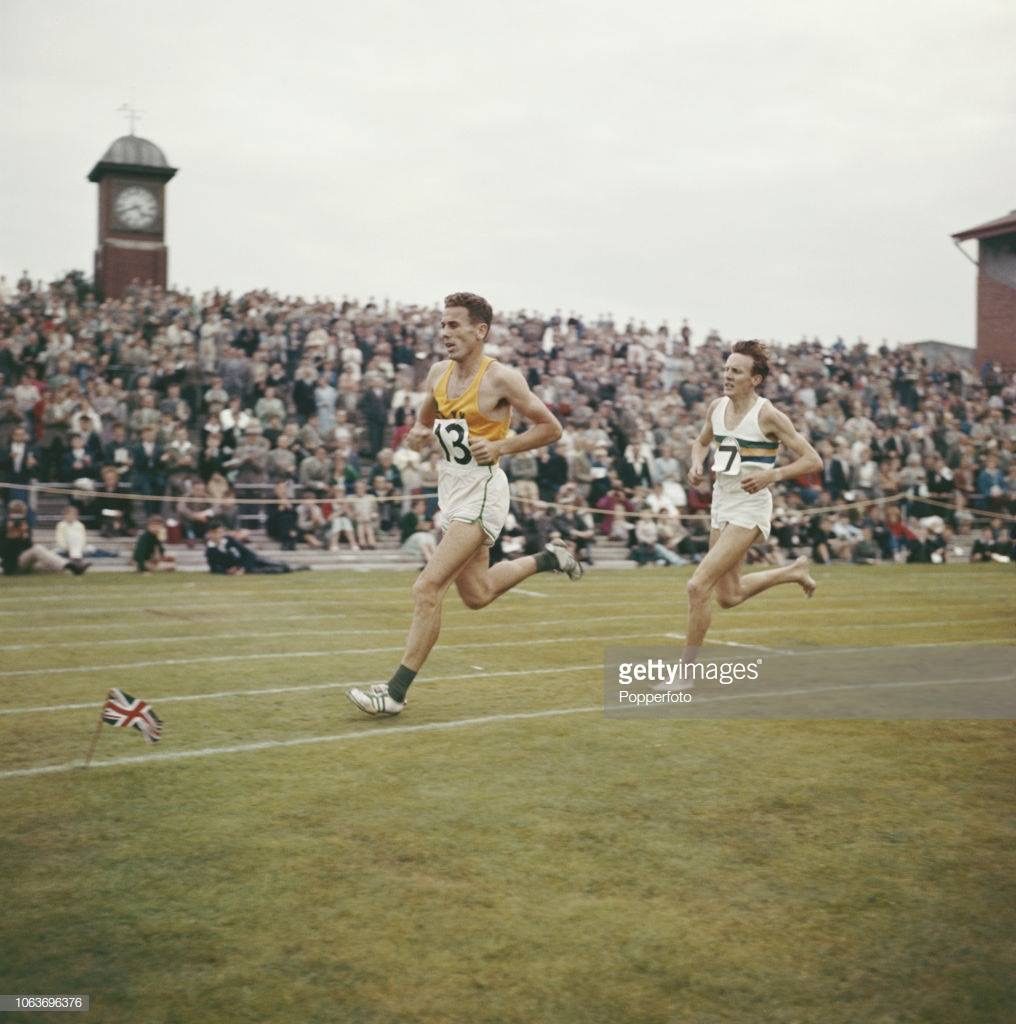 Tabori leading the eventual winner, Bruce Tulloh, at the Edinburgh Highland Games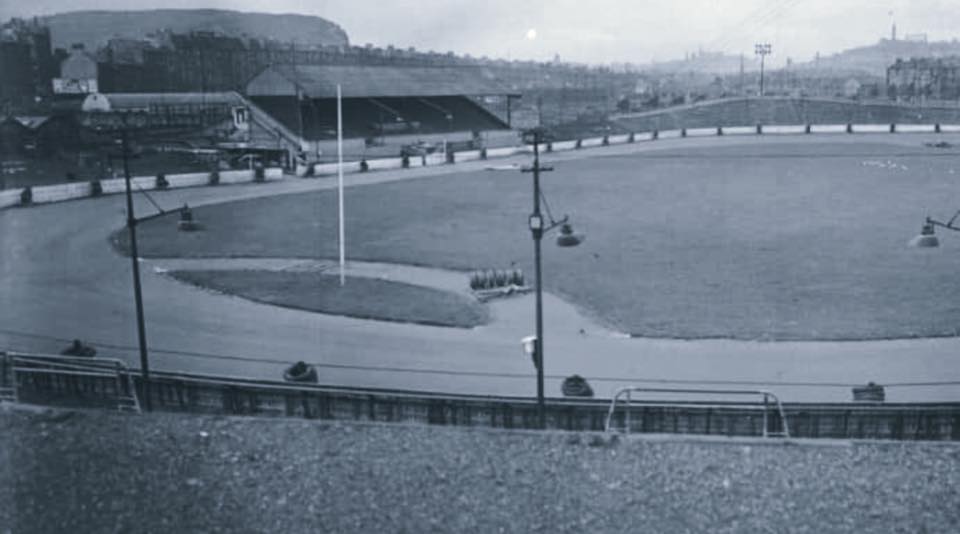 Old Meadowbank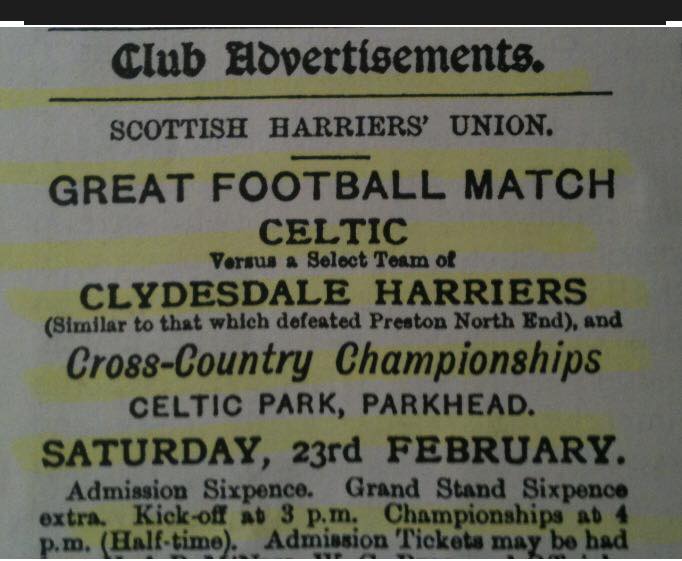 Played 23rd February, 1889 on the day when the Harriers Championships were held from there through the country to the north of Parkhead. The Harriers won the football match. Teams below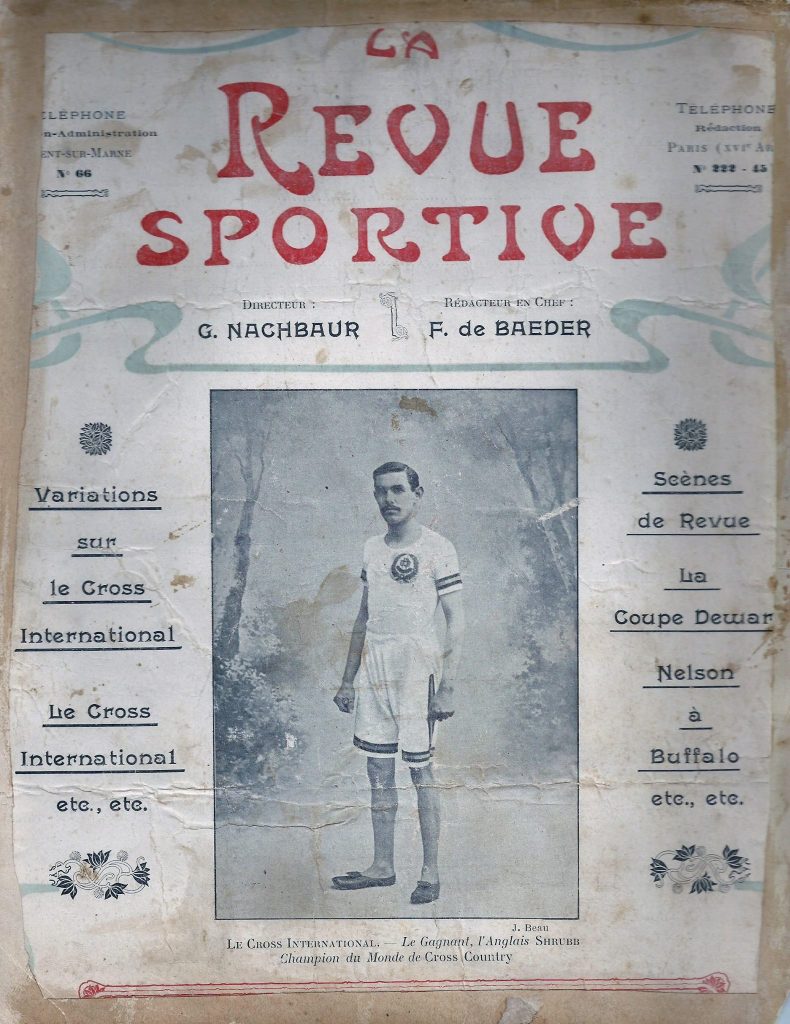 Sydney Wooderson in uniform talking to Allan Watt (Shettleston)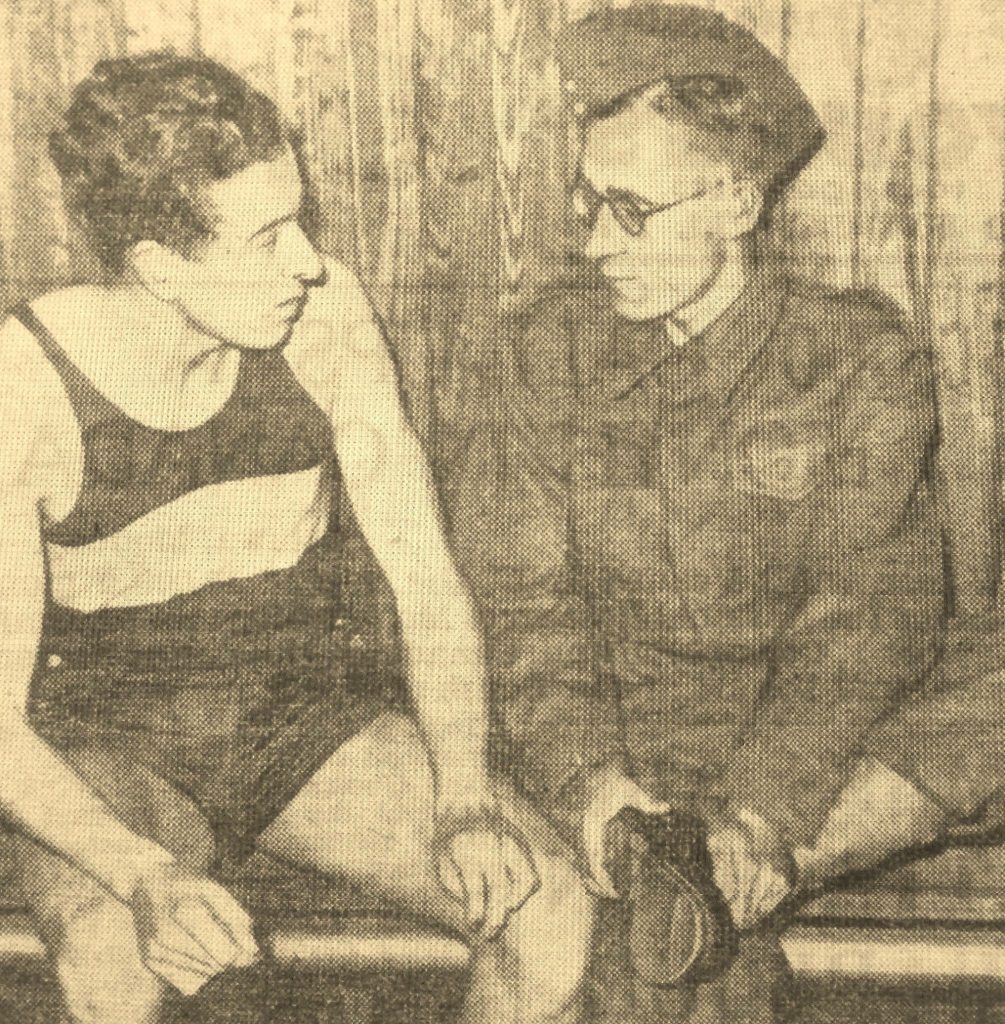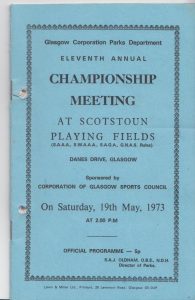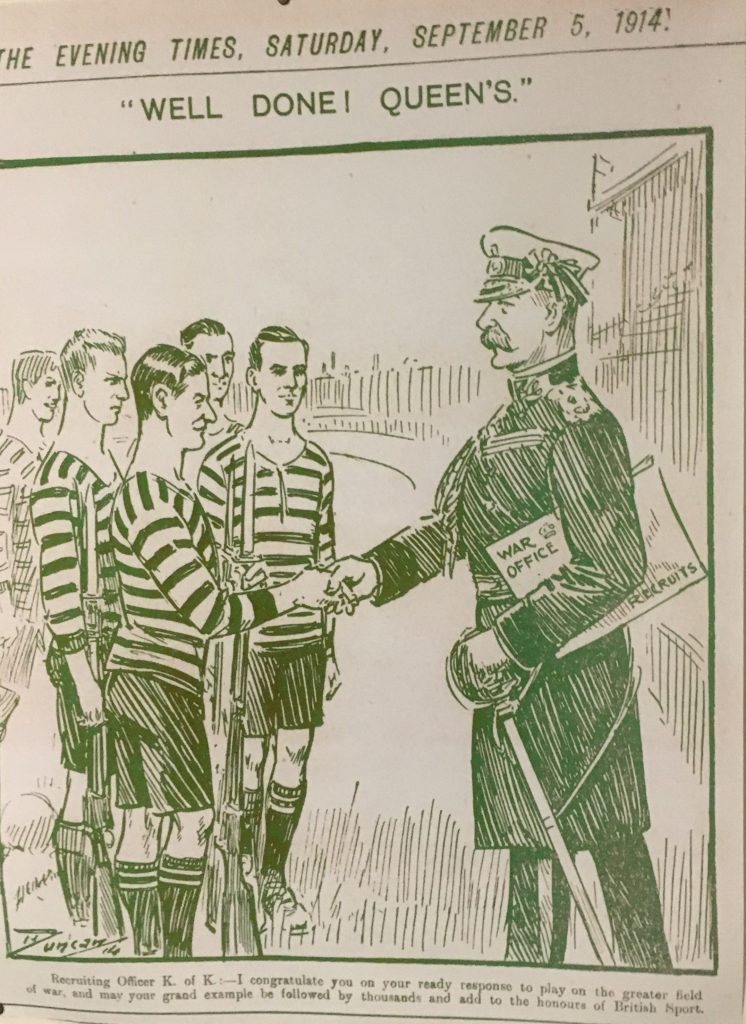 How about this ? Halswell's medals – some of them!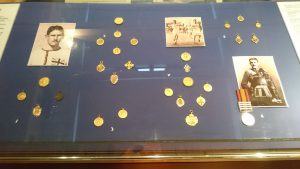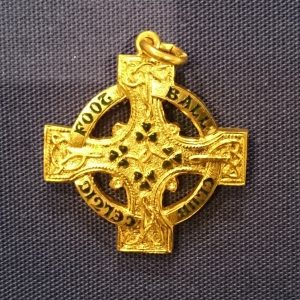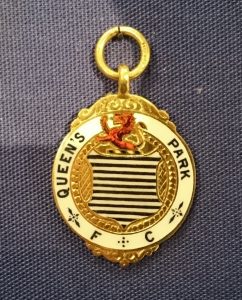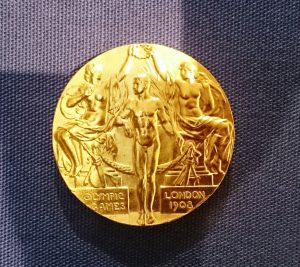 Saving the best to last – the Olympic medal
When glamorous film-stars opened and attended local sports – Dorothy Lamour opened the Singer's Sports in Clydebank.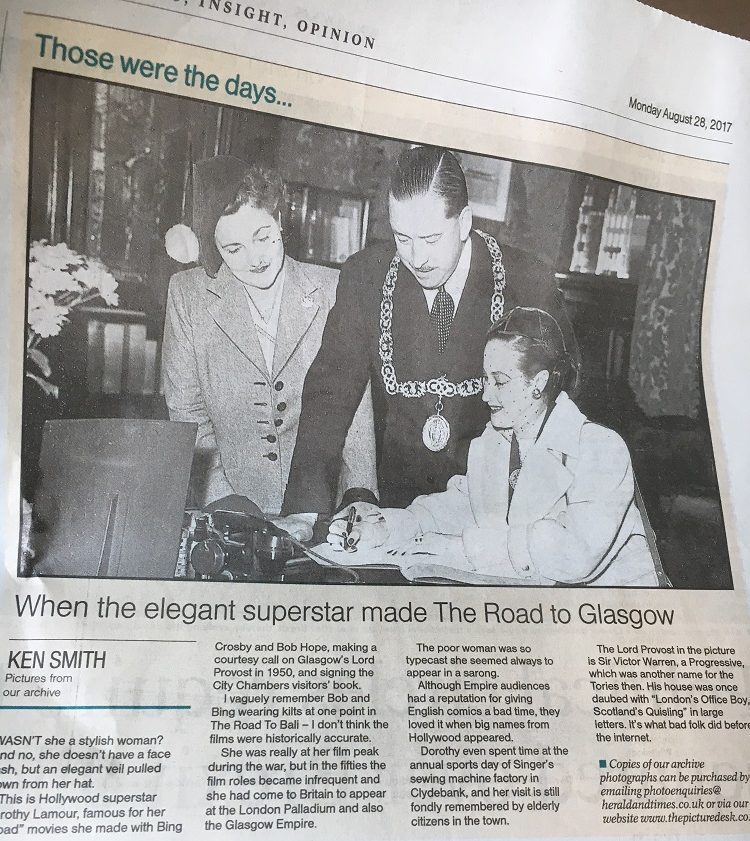 Hugh Barrow has sent some more gems of athletics historical memorabilia – some from his own collection, some from friends and some from the internet.
One from Victoria in Australia: note the dressing rooms!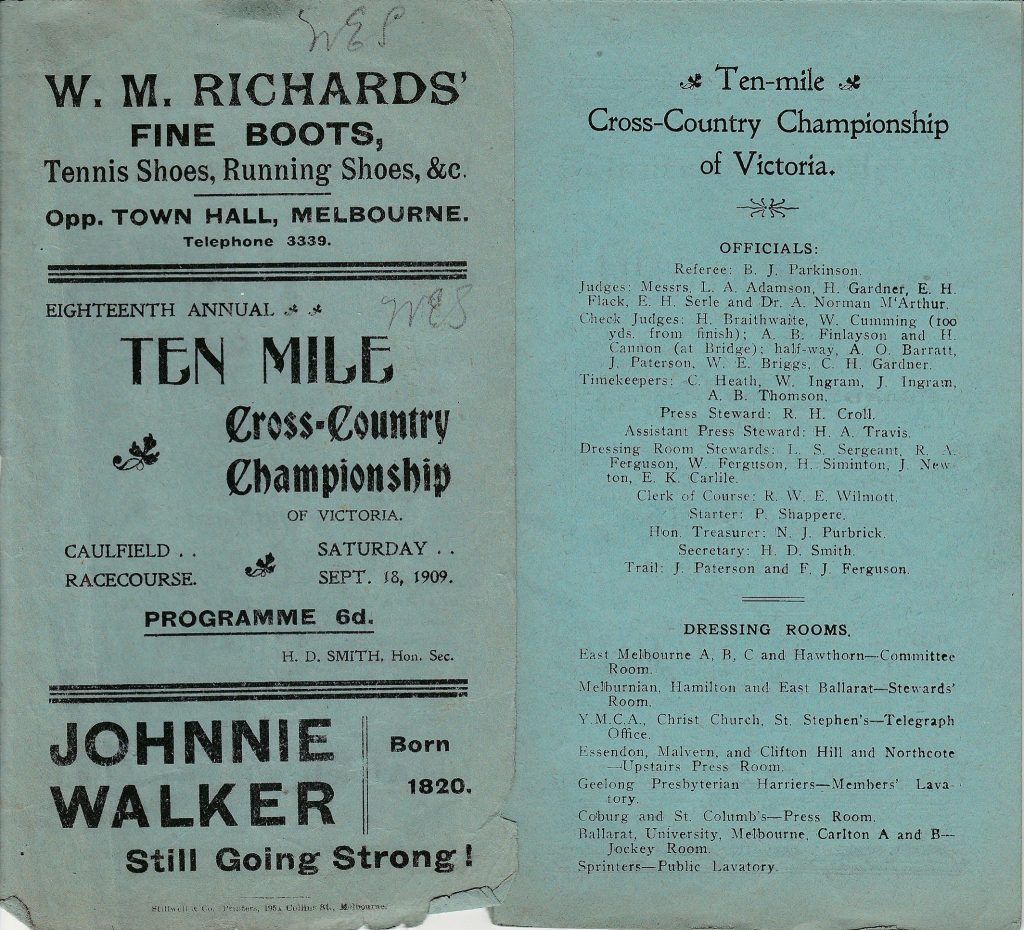 Ron Hadgraft gets the titles doesn't he? My favourite is "Plimsolls on, Eyeballs Out". It's on my shelf. This one isn't bad either!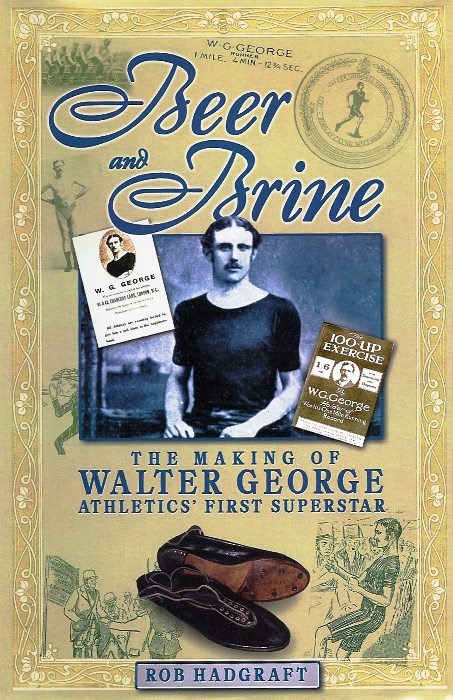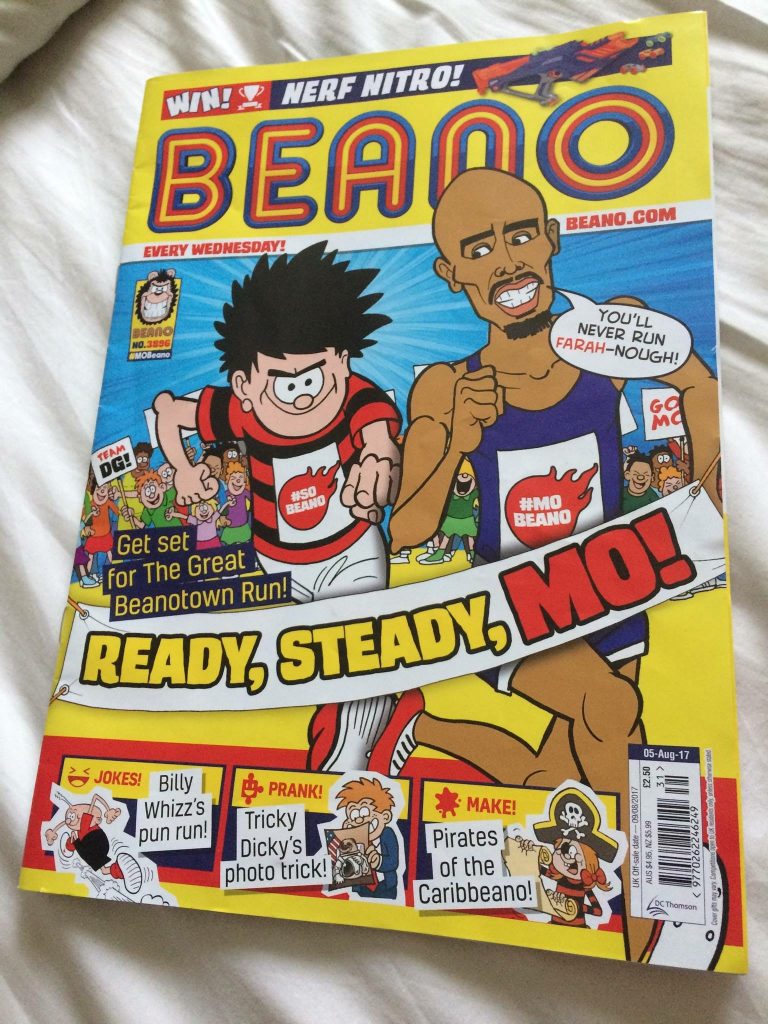 When Dennis met Mo …
On a more serious note, he also sent a link to some races and information at the old Santry Stadium in Ireland which is available at
thttp://mortongames.ie/summer-of-58/
A lot of the pics are from the 1950's and we start with some of John Landy: three of Landy at school , –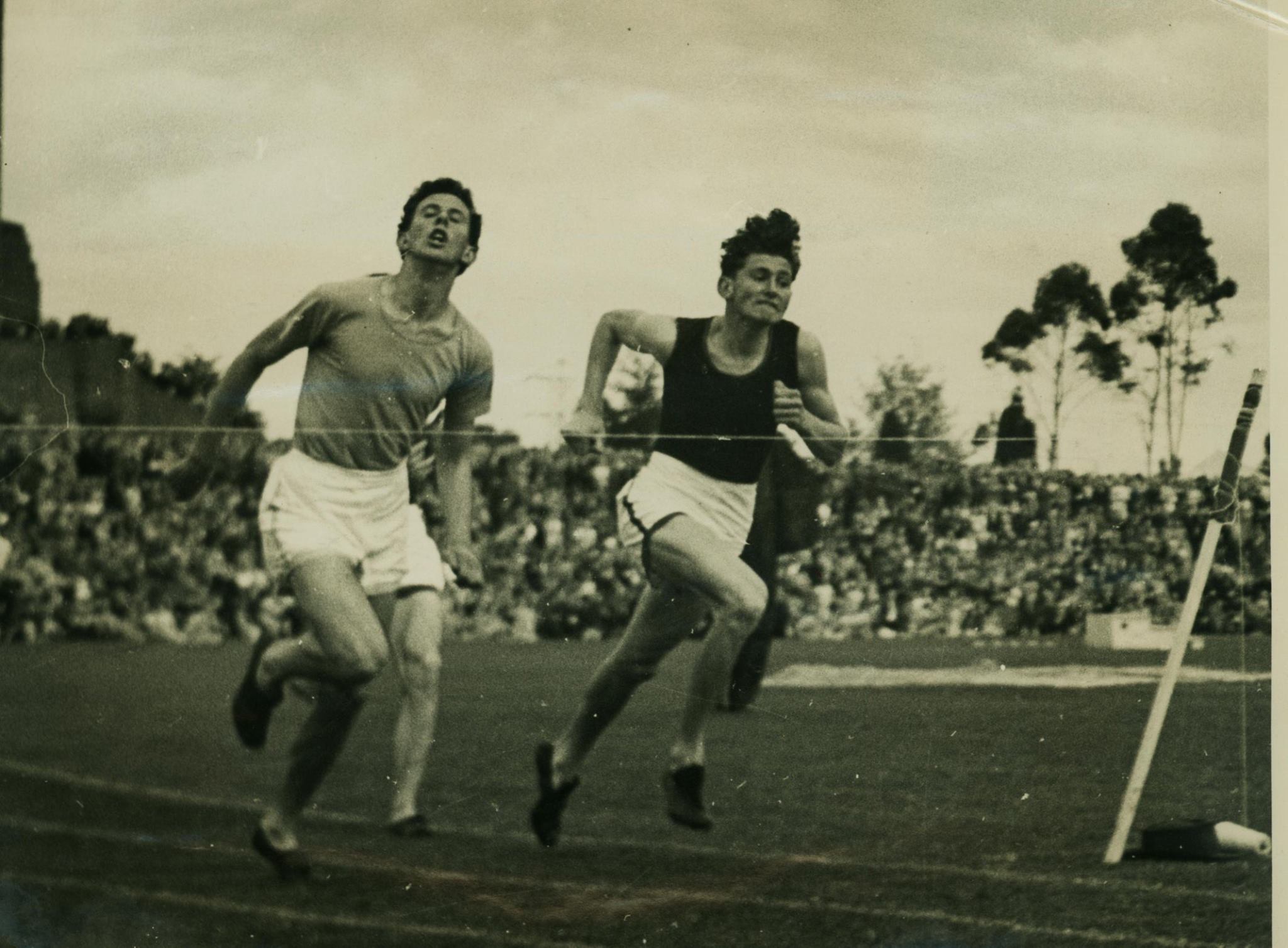 Like many of the top Australians of the time, he trained with Percy Cerutty for a spell, this (from the BBC website) is of a 'bunk in which four world record holders had slept' including Landy.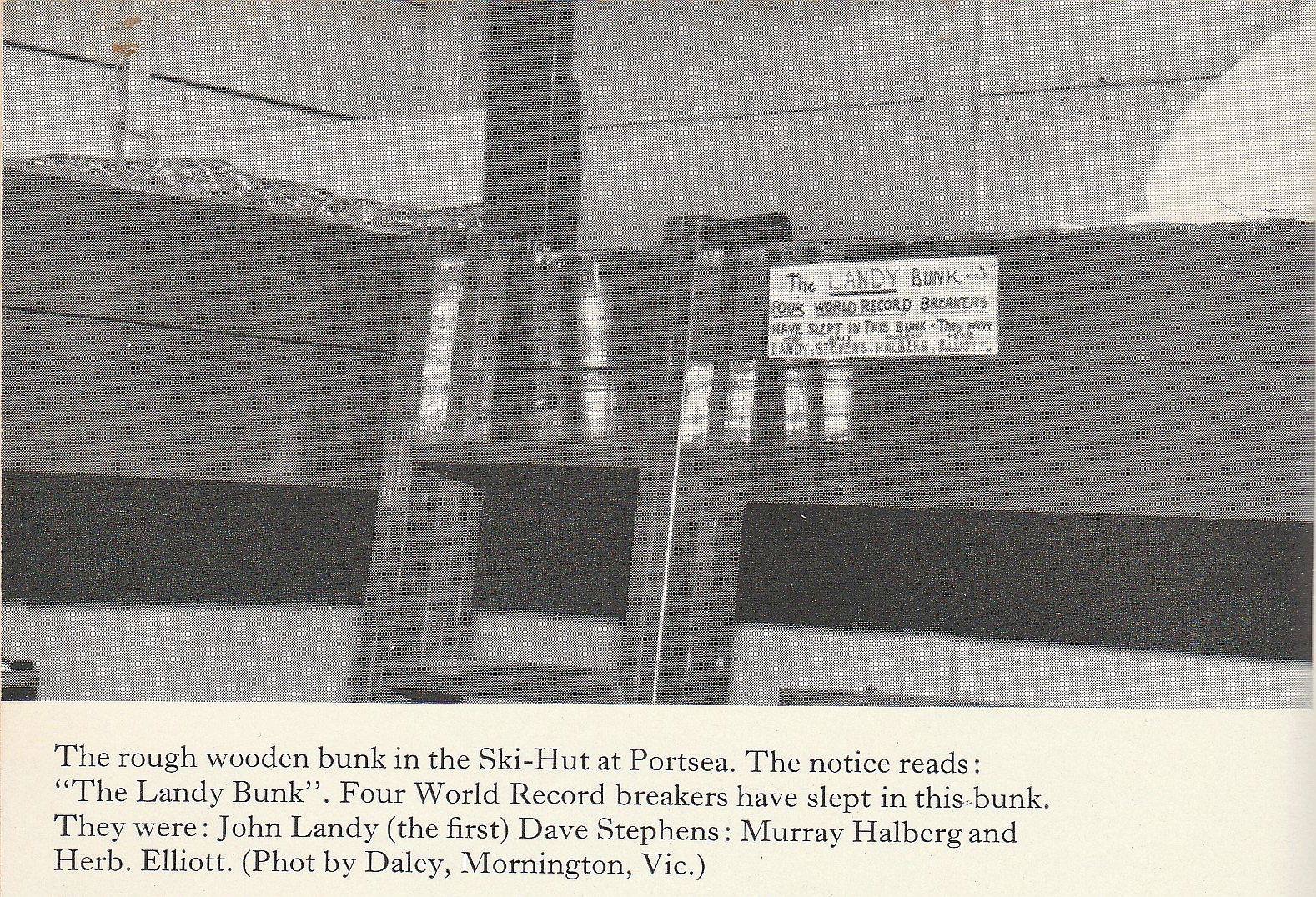 John Landy and Roger Bannister: the first two men under 4 minutes. You will not need to be reminded of the occasion!
The cover of the London to Brighton Relayis next: There were three regional eight stage relays, including the Edinburgh to Glasgow,and the top teams from the various areas were invited to contest the big London to Brighton in April. The usual Scottish teams to go were Shettleston, Victoria Park and Bellahouston. The programme is here with all the teams listed runners. How many do you remember? The quality is undeniable.
Teams and runners, page 1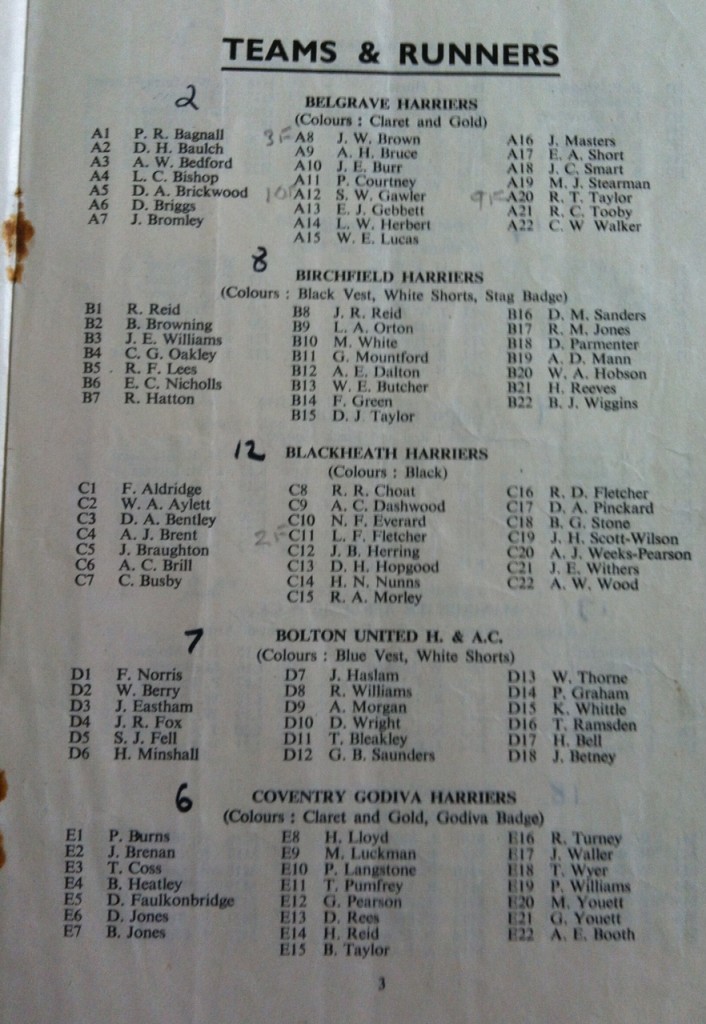 Shettleston team here with lots of famous names – McGhee, Fox and Howard all SAAA Marathon champions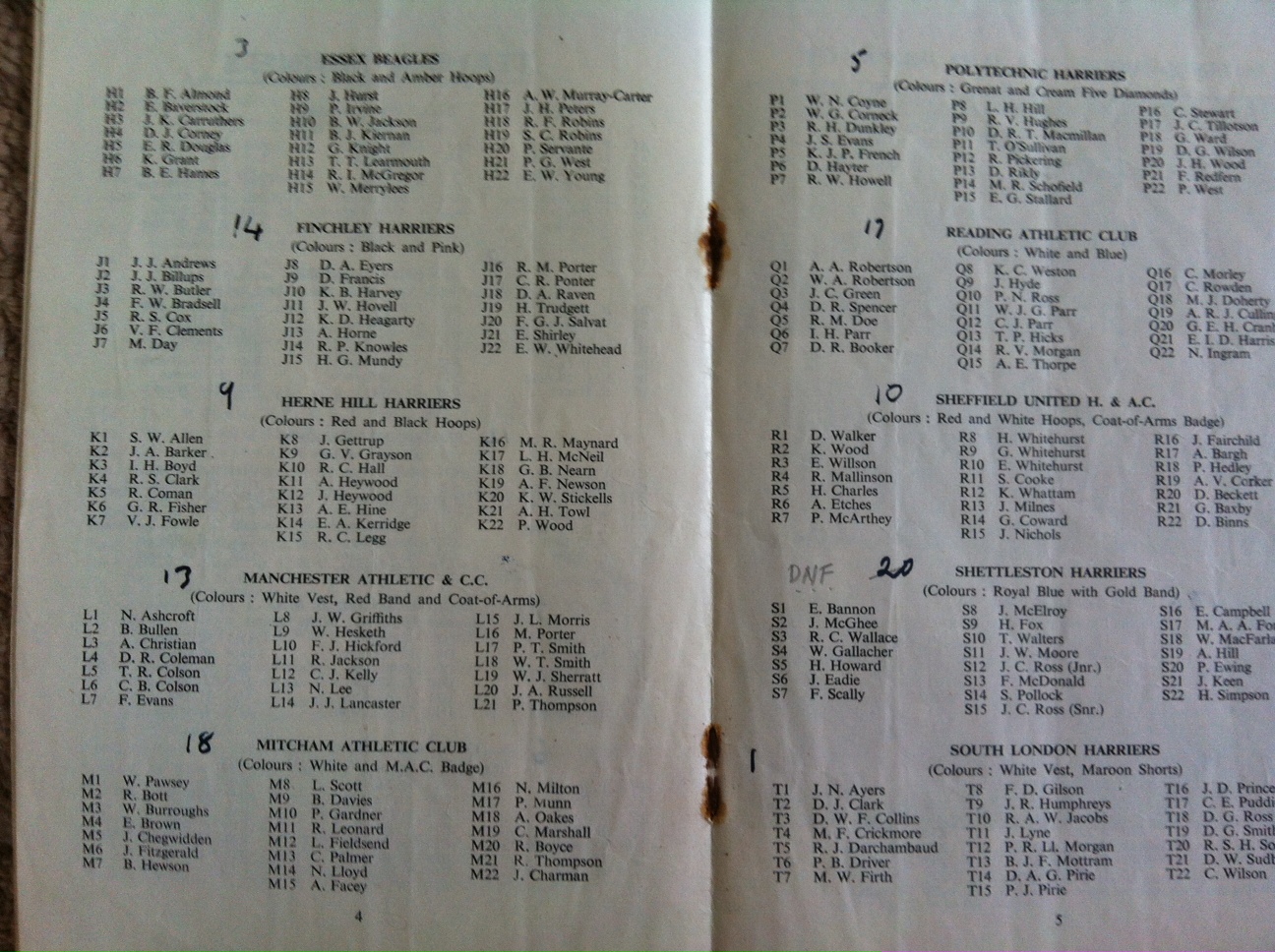 The Victoria Park team with great names such as Andy Forbes, Ian Binnie, Bobby Calderwood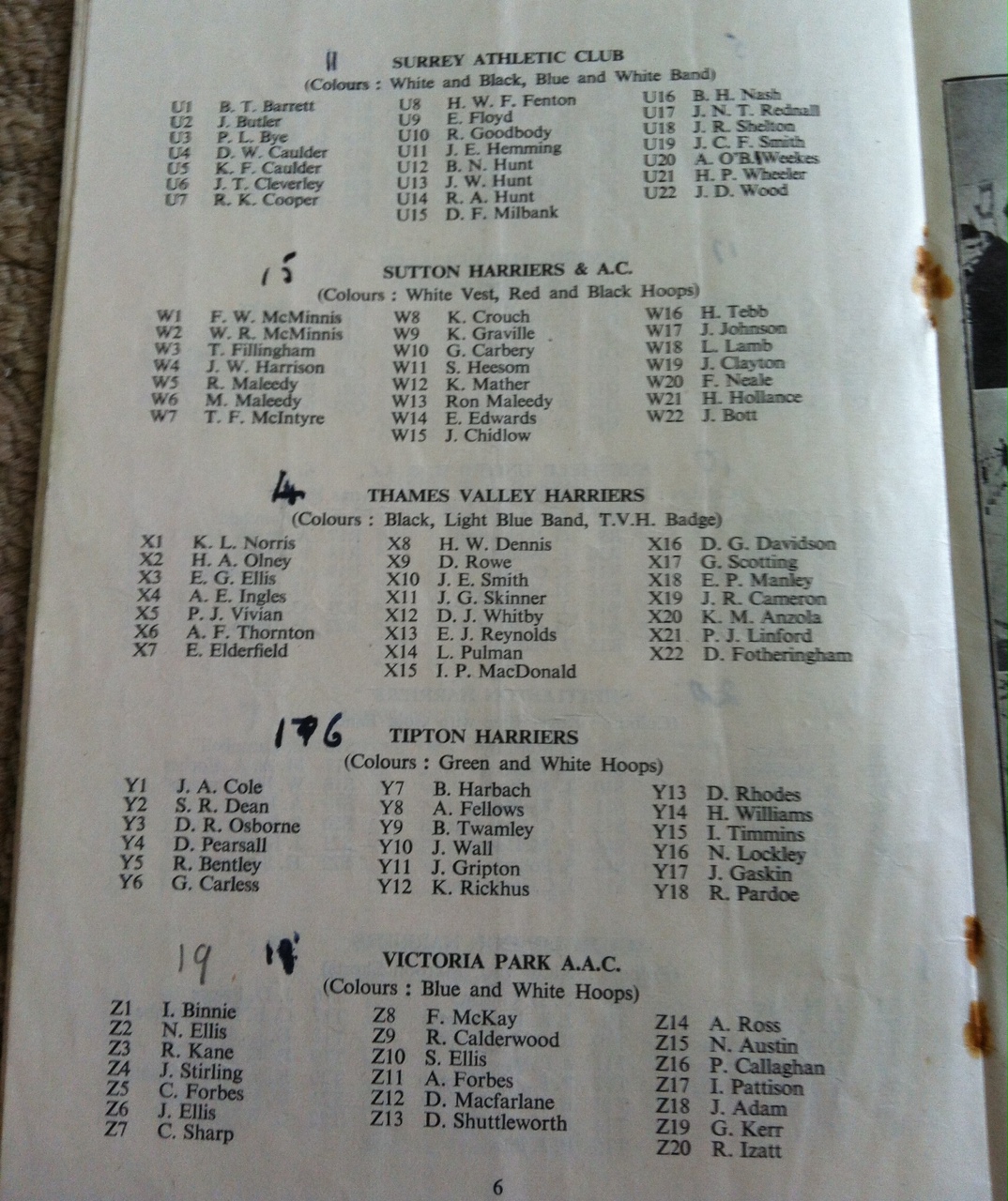 Glasgow Academy Sports Programme Cover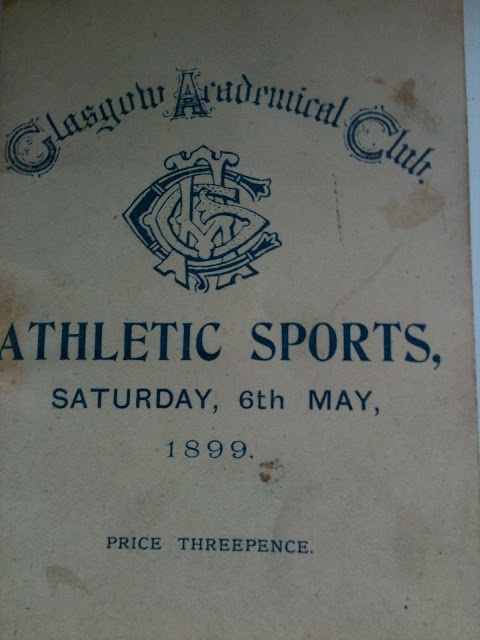 From the actual programme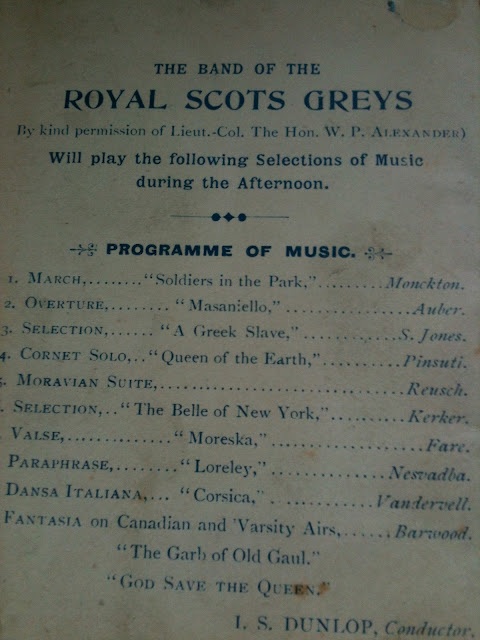 Bellahouston Academy Sports: Girls needle and thread race at Ibrox: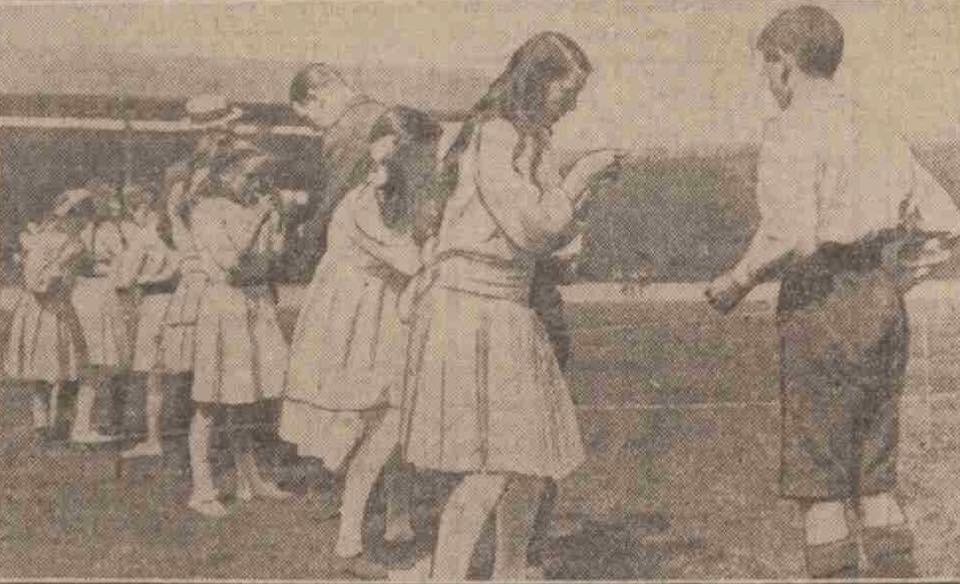 When Doug Gillon trained with Jock Wallace's team at Gullane: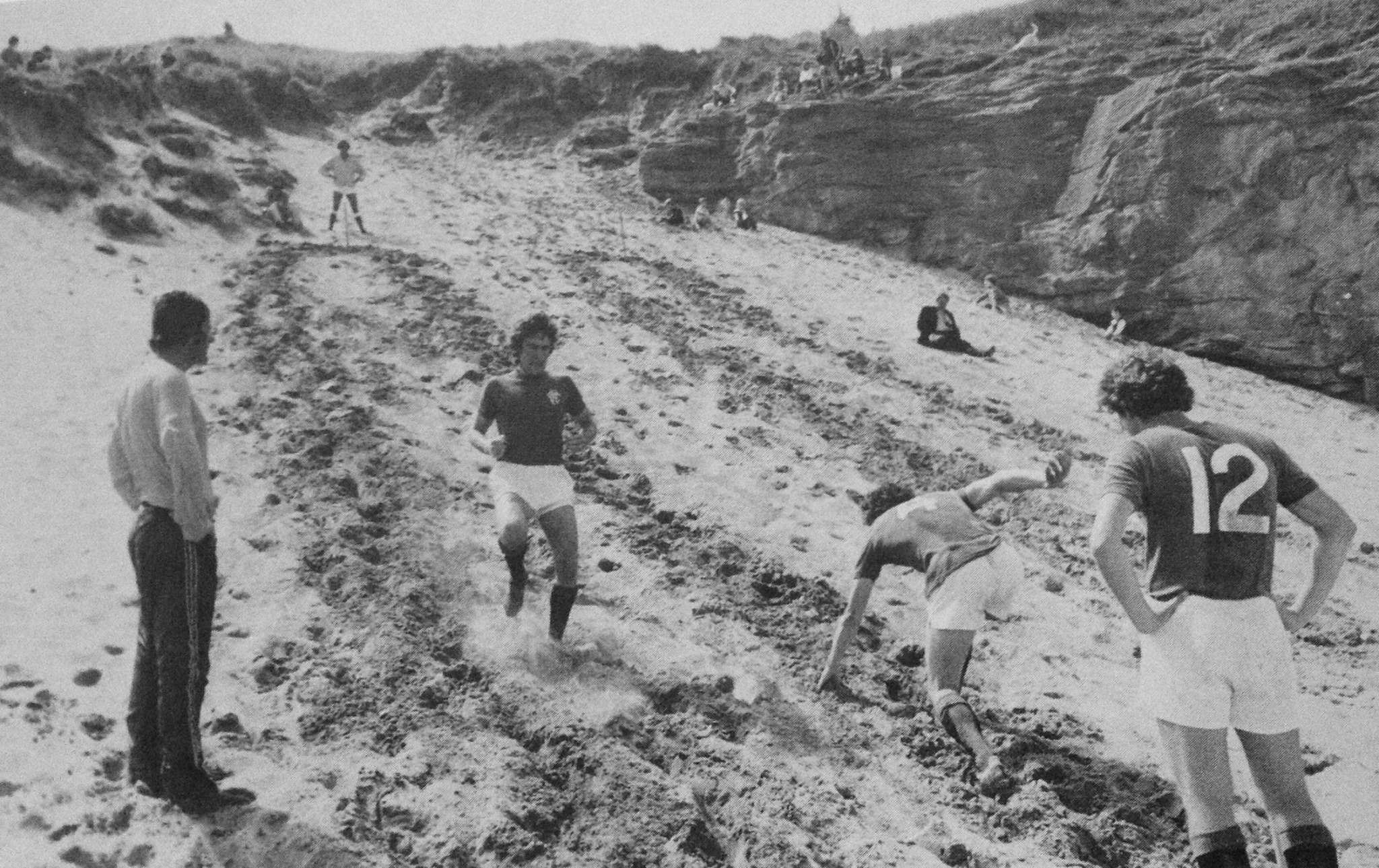 Some autographs from his friend and former international athlete Trevor Vincent: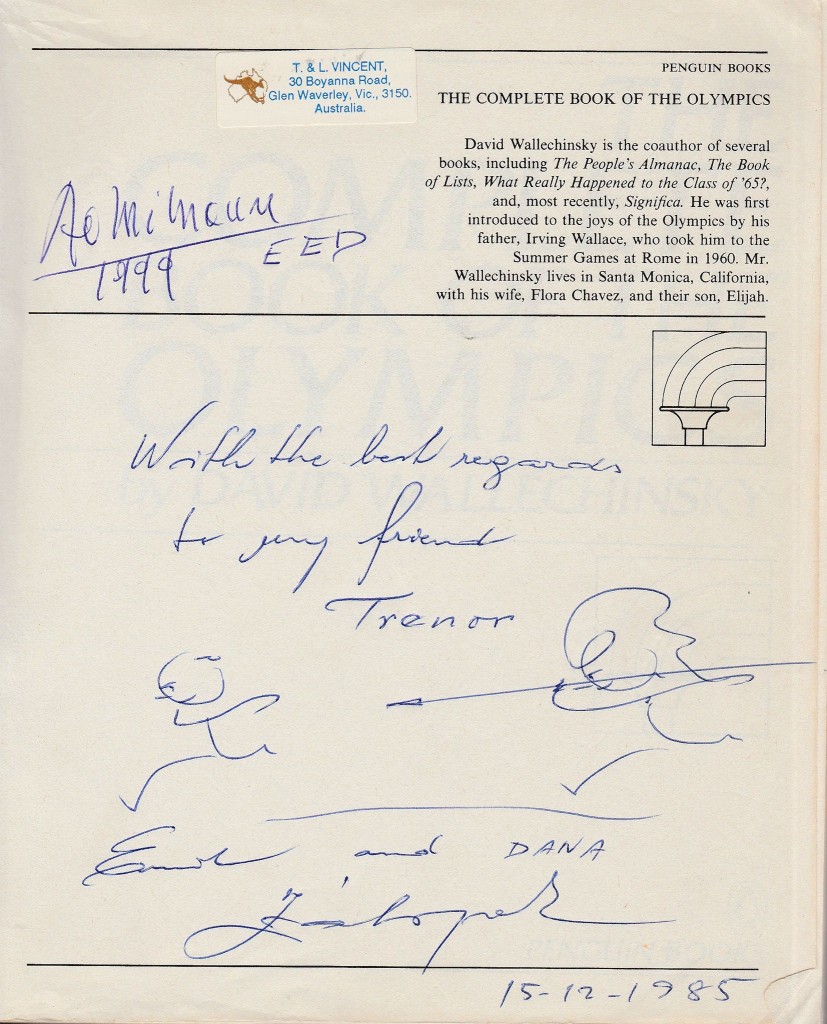 By the Celtic War Graves Society on a plaque to be placed at the site of the original Celtic Park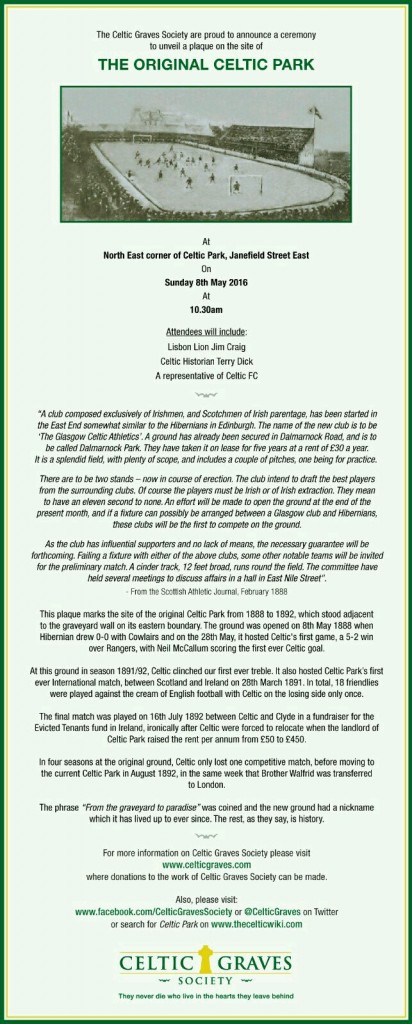 The 1961 Scottish Schools team had a reunion in 2011: athletes like Hugh himself, Fergus Murray, Sandy Sutherland, Jim Craig, Sandy Robertson, Tony Hogarth and others that you might not recognise!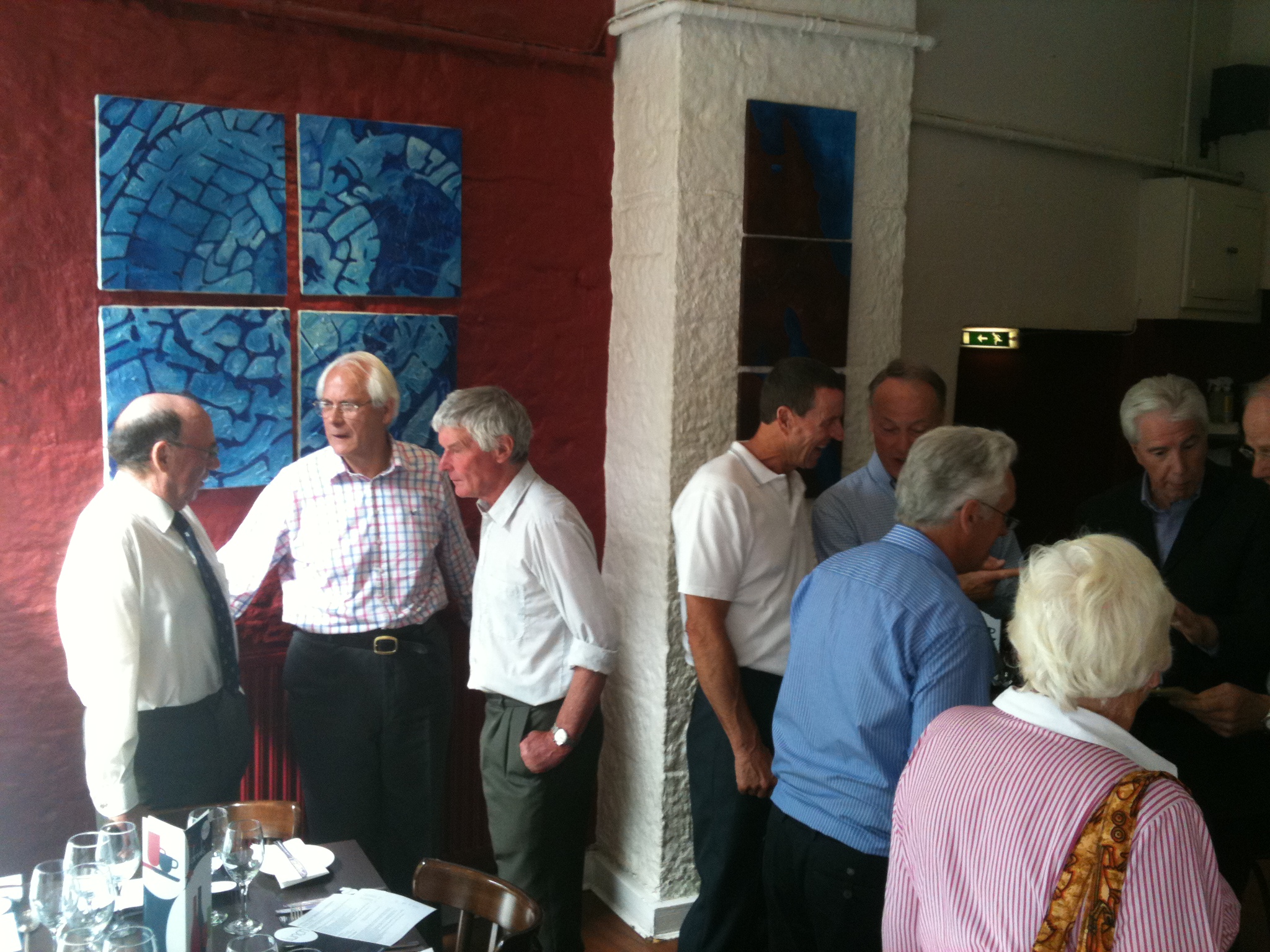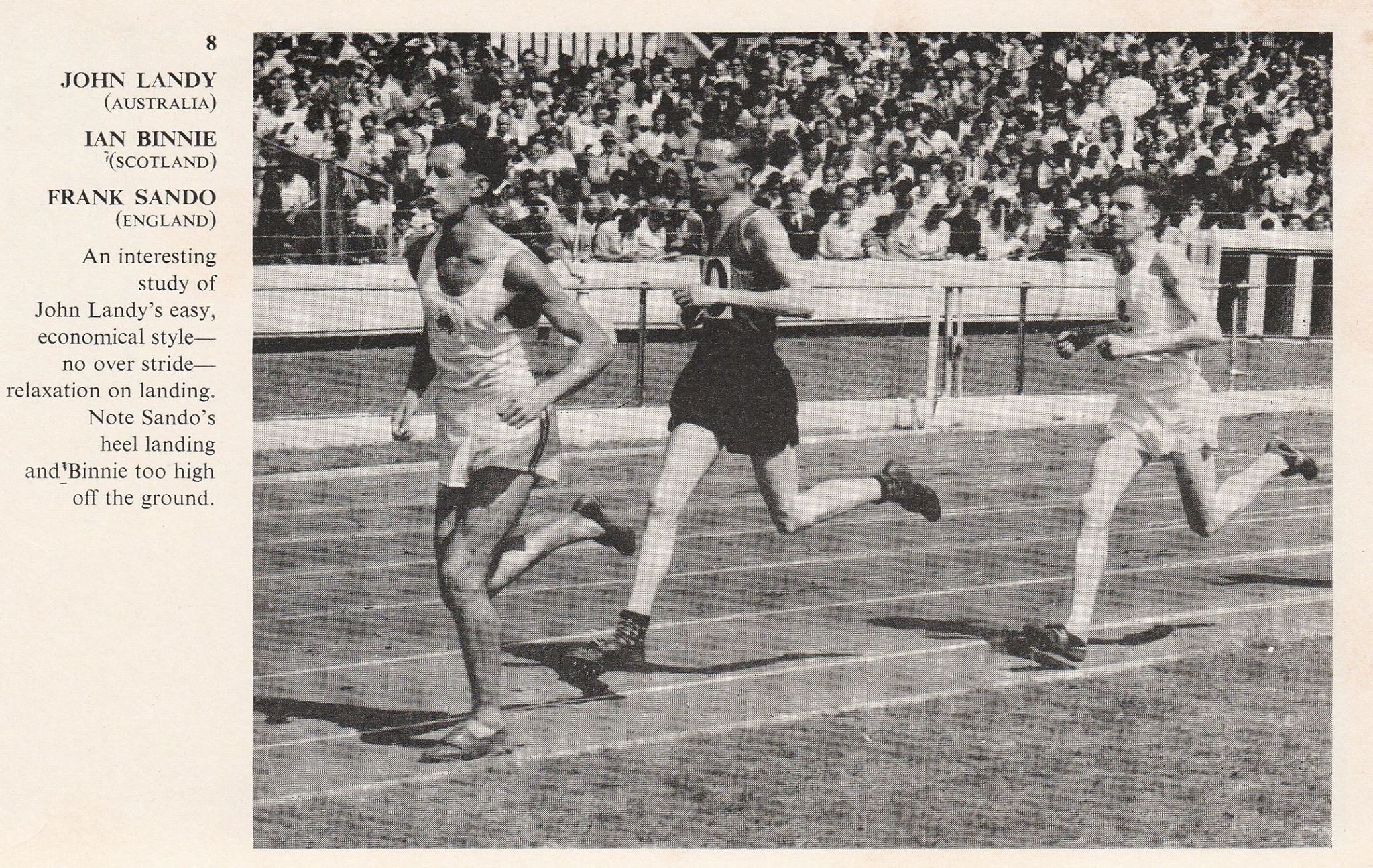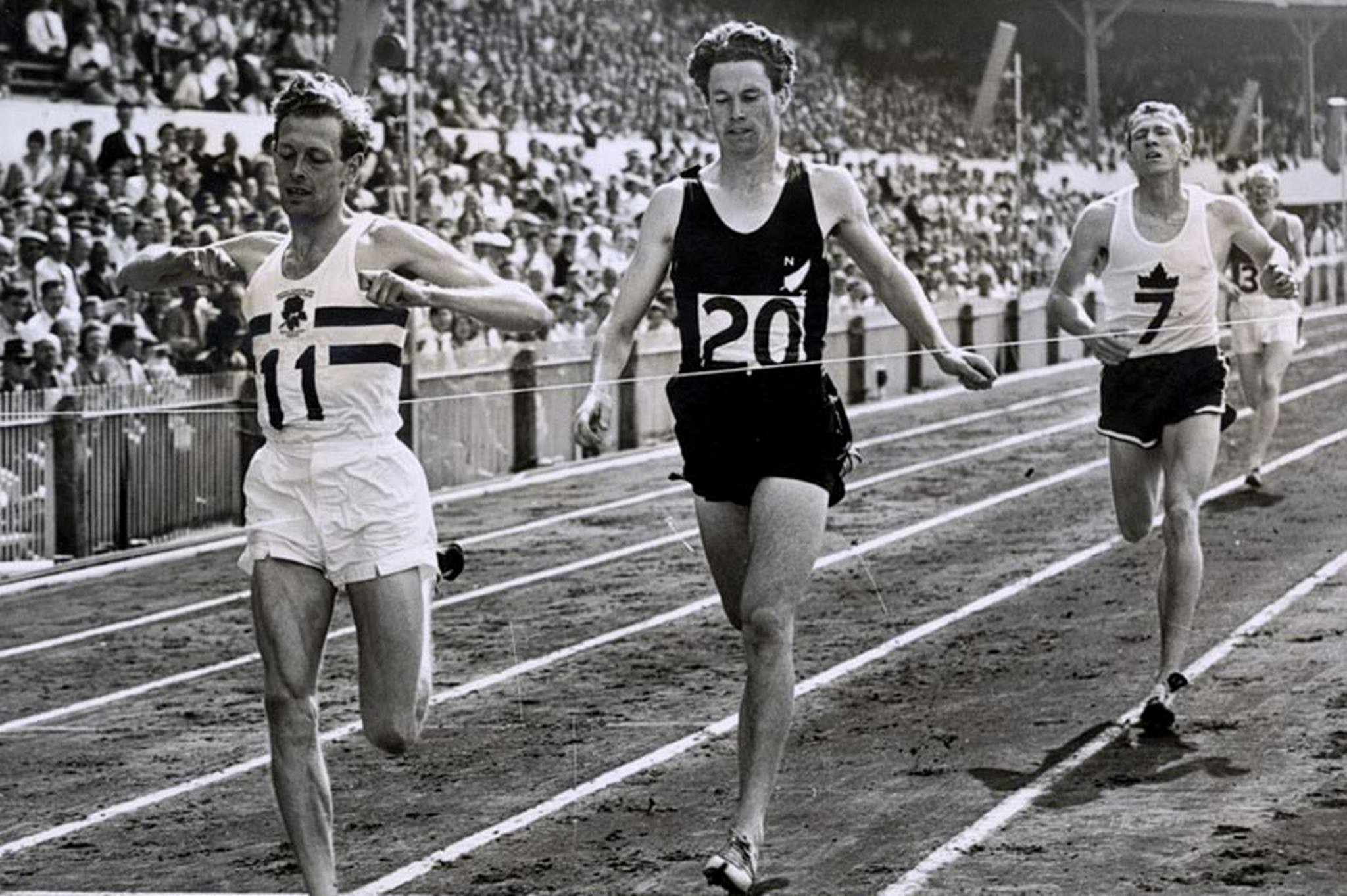 Above: Donnie McDonald (Garscube Harriers and Scotland) on the right wearing number 3?
Below: Emsley Carr Mile: Jim Beatty leads with Grelle second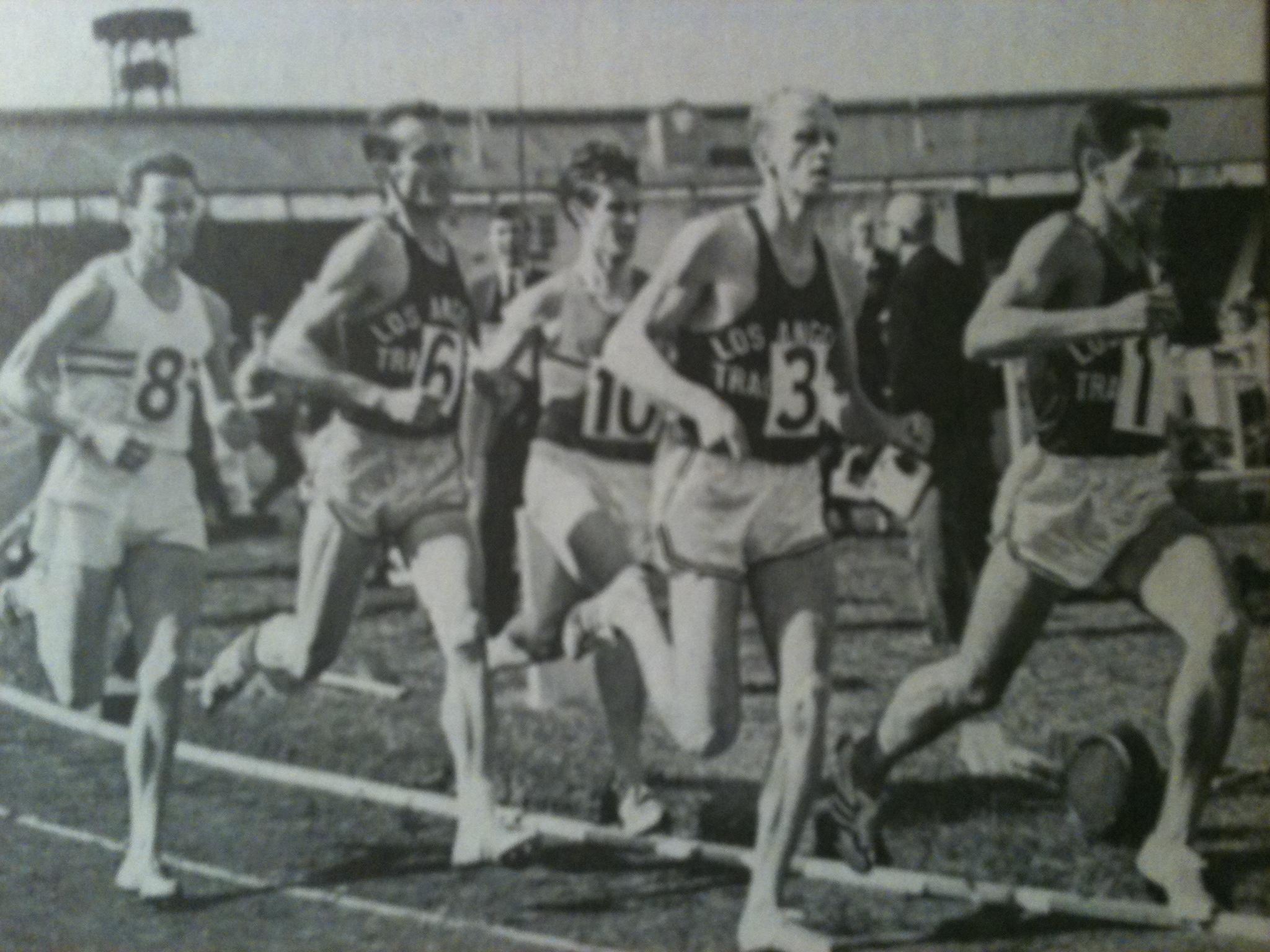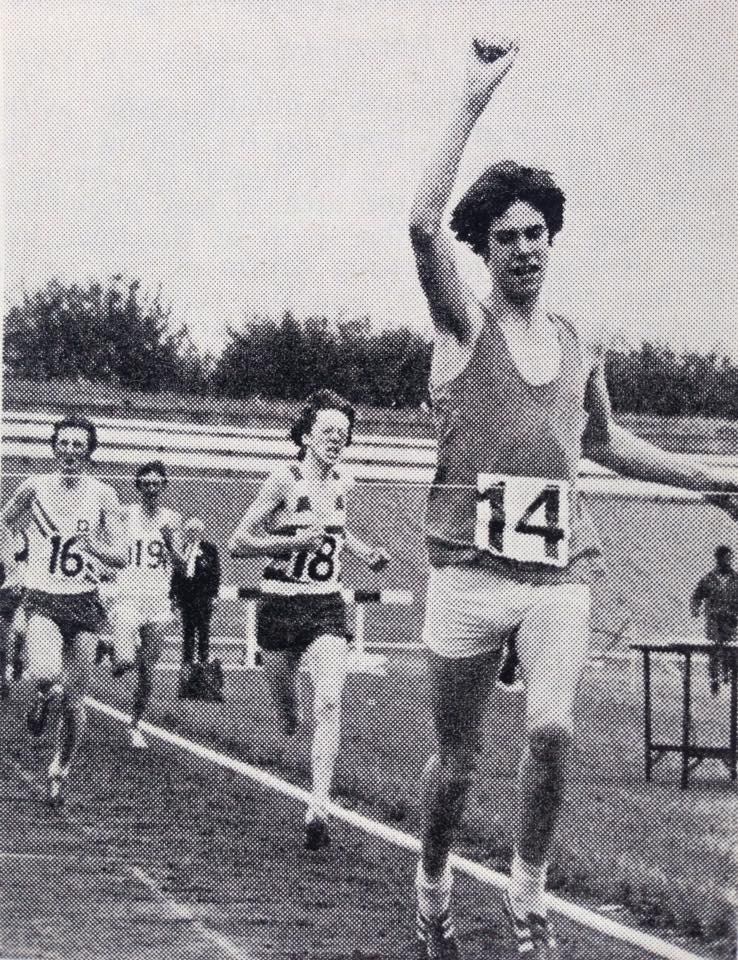 Above: Lawrie Reilly (Victoria Park) in second wearing number 18: a possible subject for a future profile.
Below: George Braidwood after winning the Luddon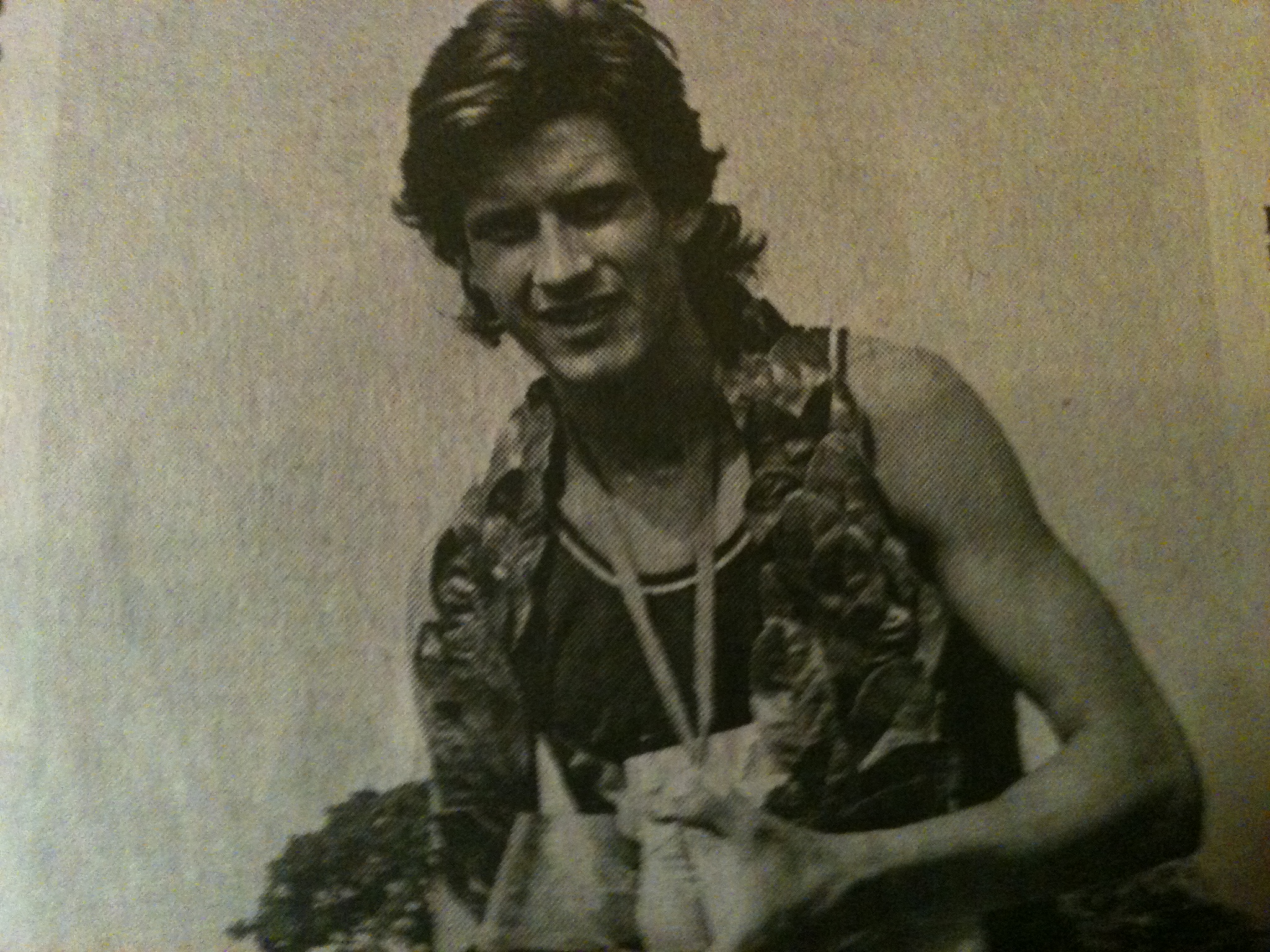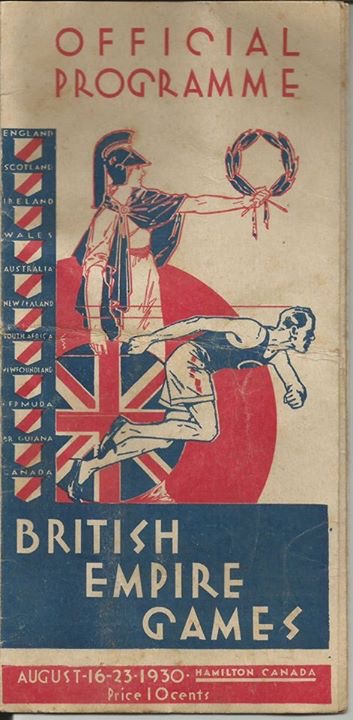 Above: Programme for the 1930 Commonwealth Games. The first ever Games, they introduced ideas such as the Athletes Village. Never seen before, the idea was pinched by the Olympic Games and introduced at the 1932 Olympics for the first time ever.
Below: Very blurred at a squad day but some are easily recognisable – Alex, David, Mike, Hugh ….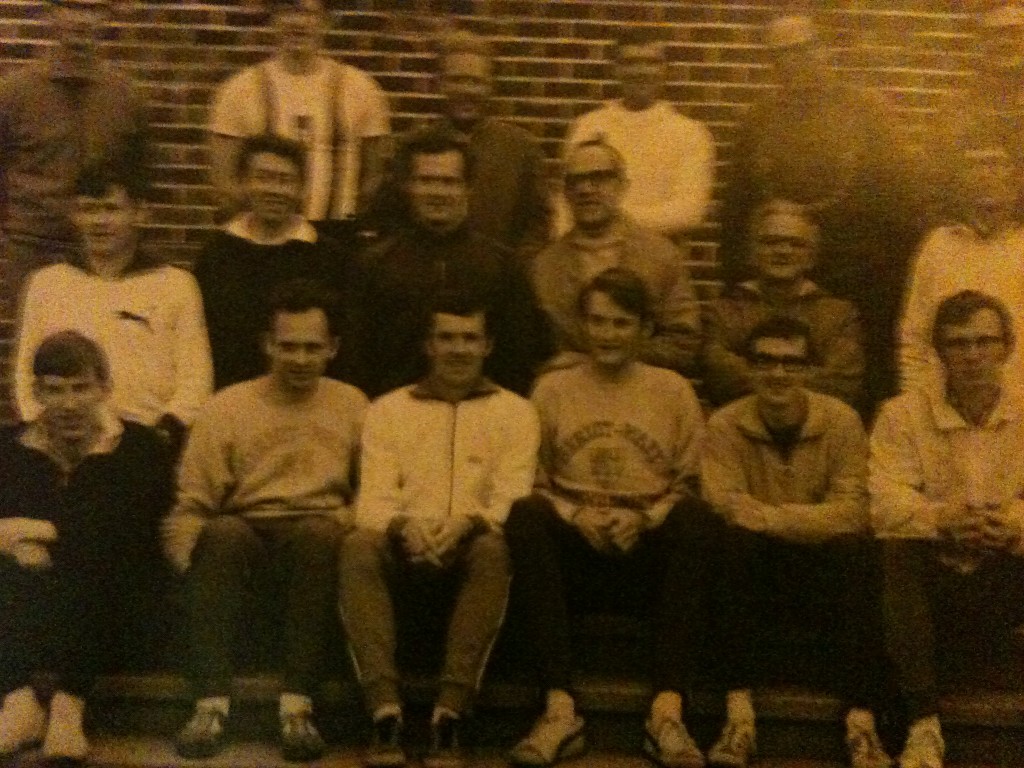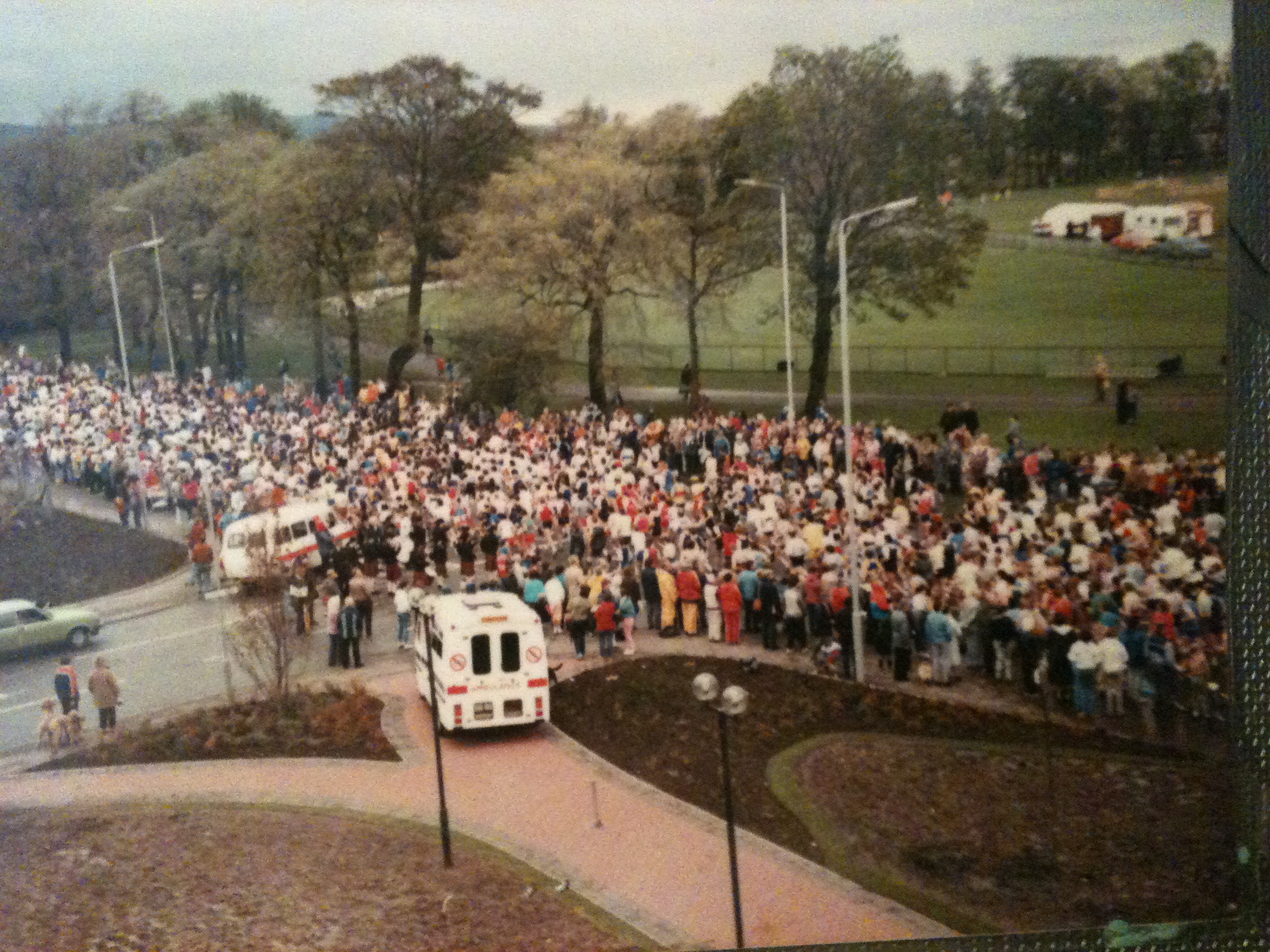 Above: Luddon Half Marathon start
Below: Finish of invitation mile at Ibrox, 1962, under floodlights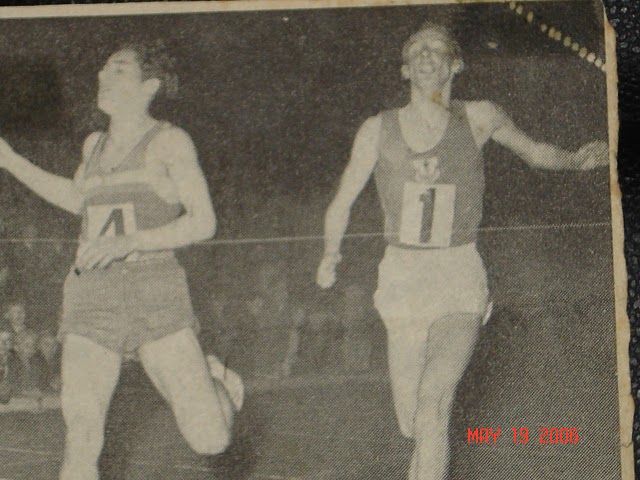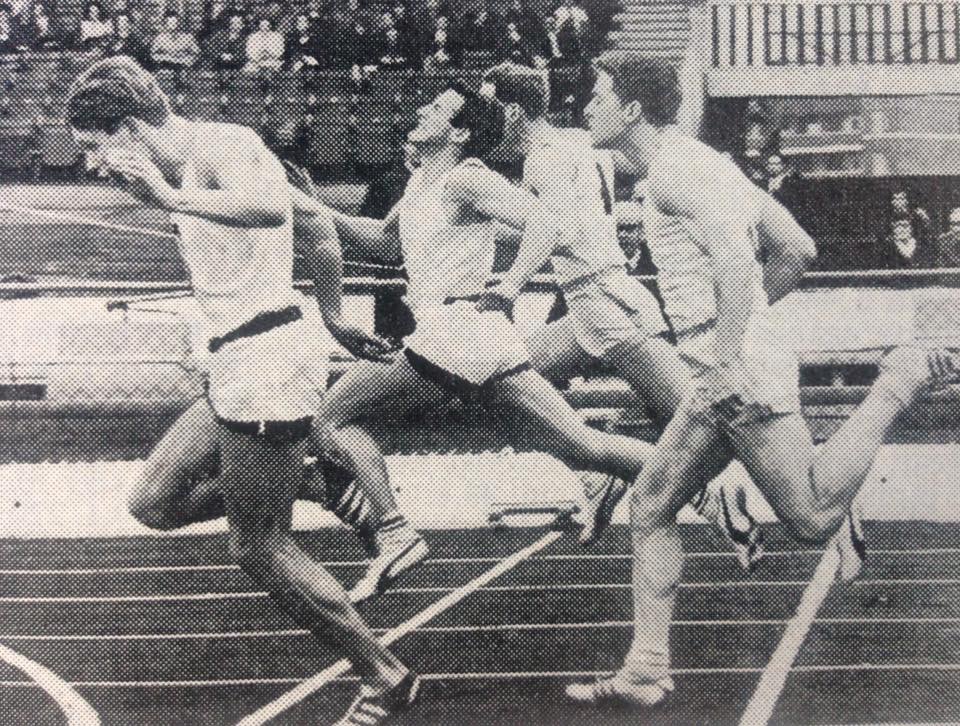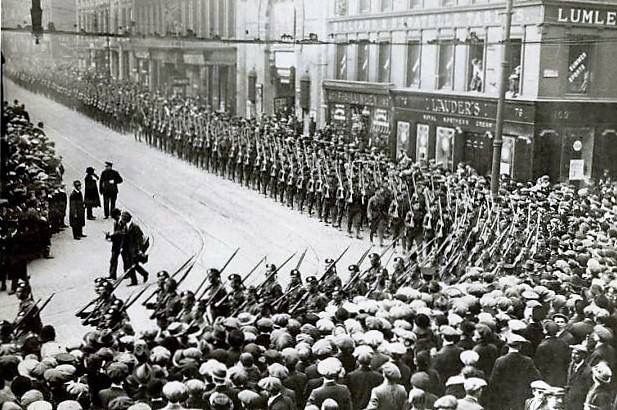 HLI parade in Glasgow en route to the Somme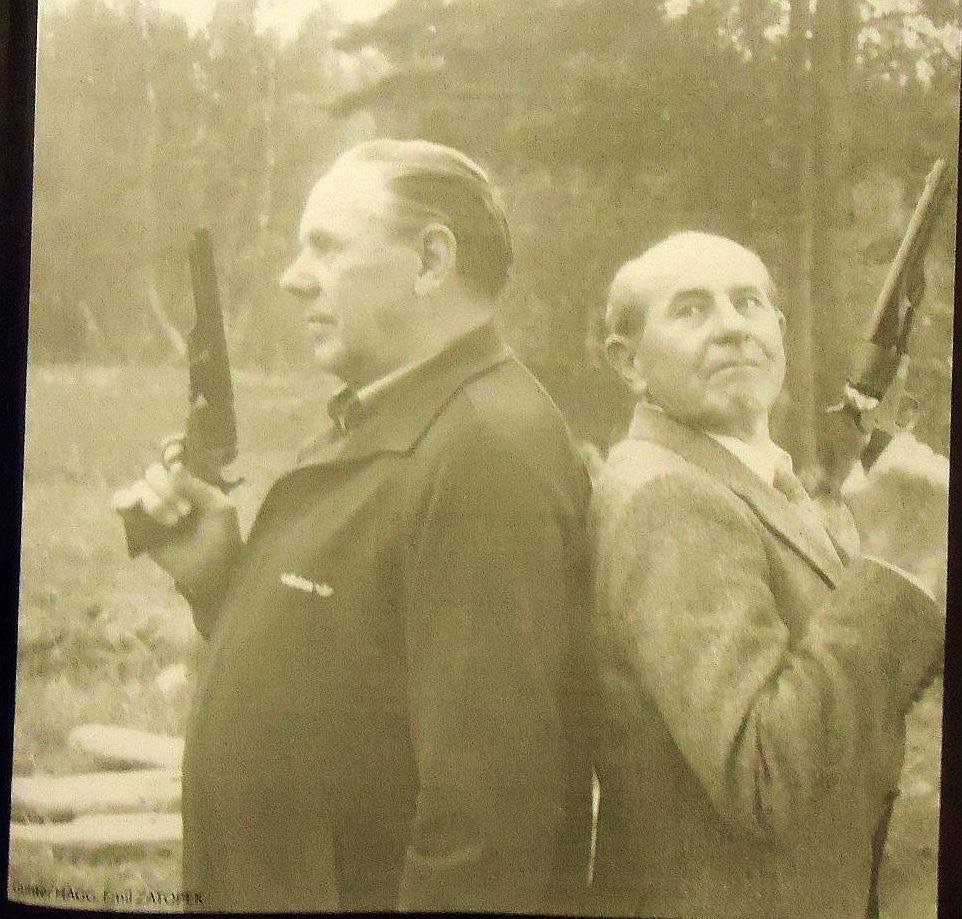 Zatopek and Haegg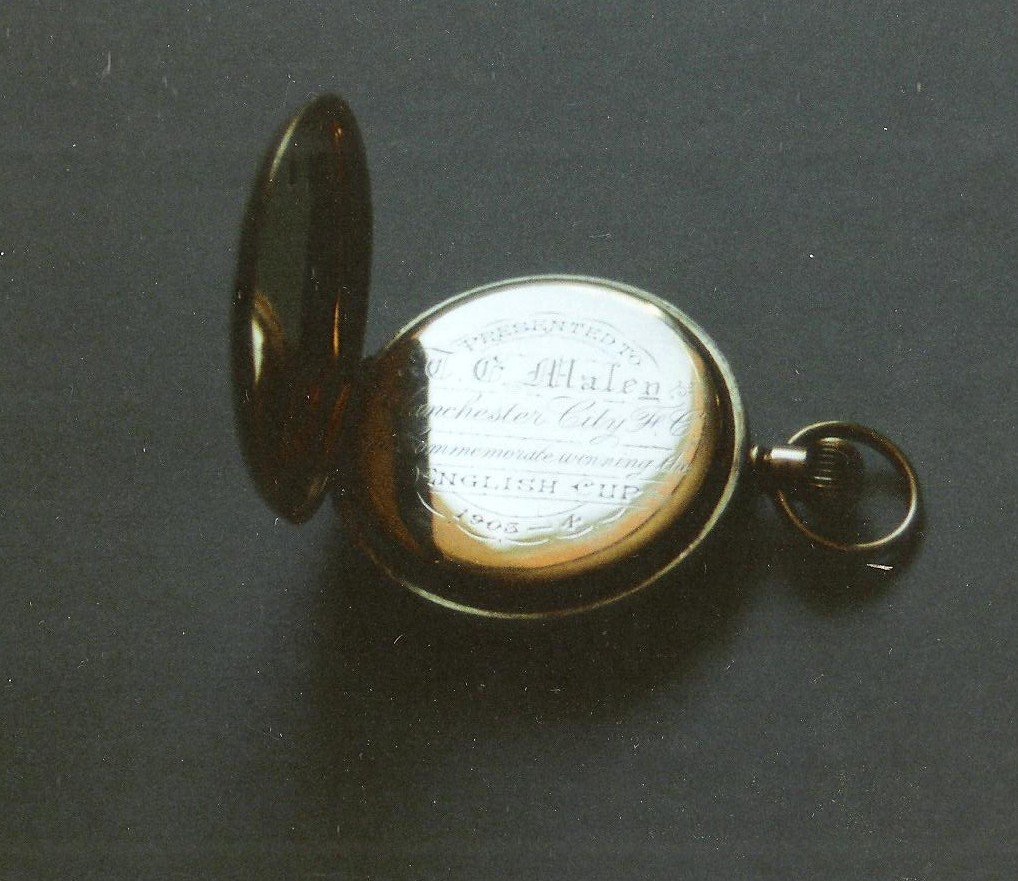 Watch presented to Tom Maley in 1904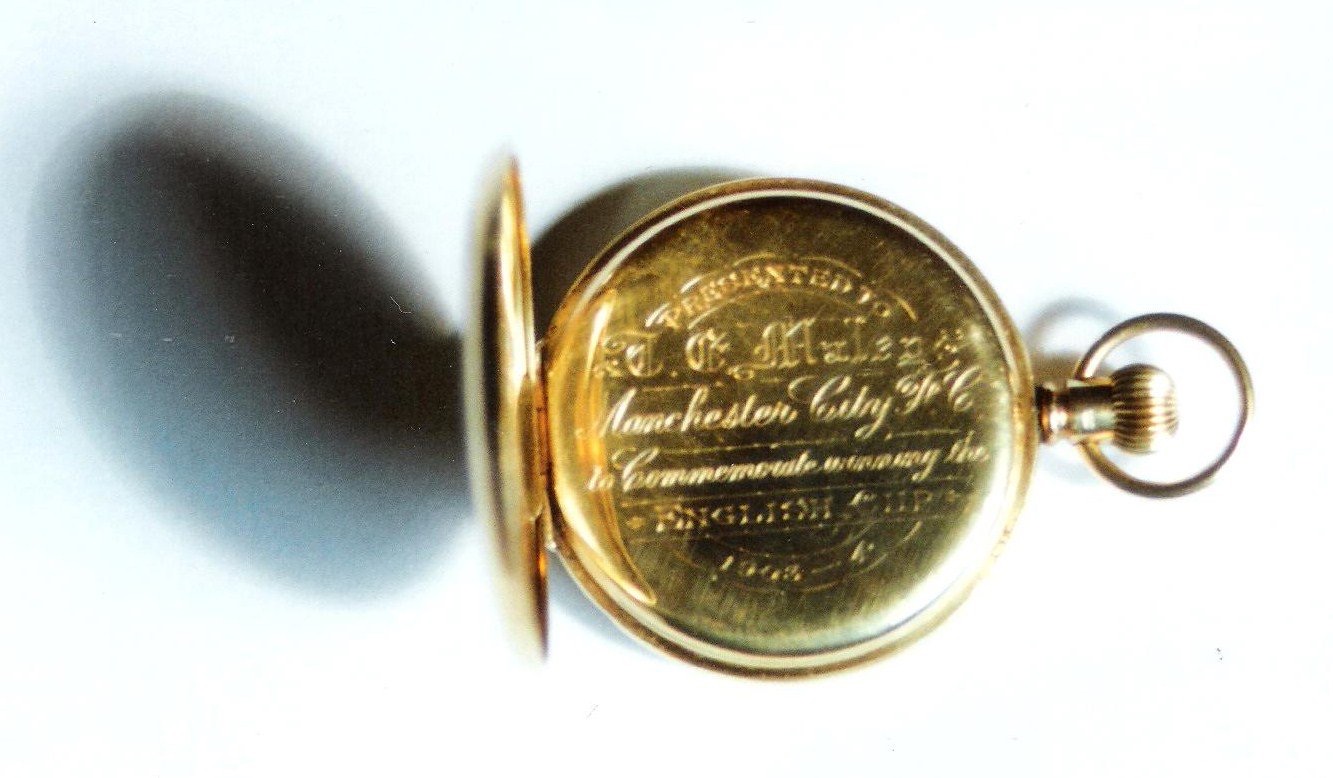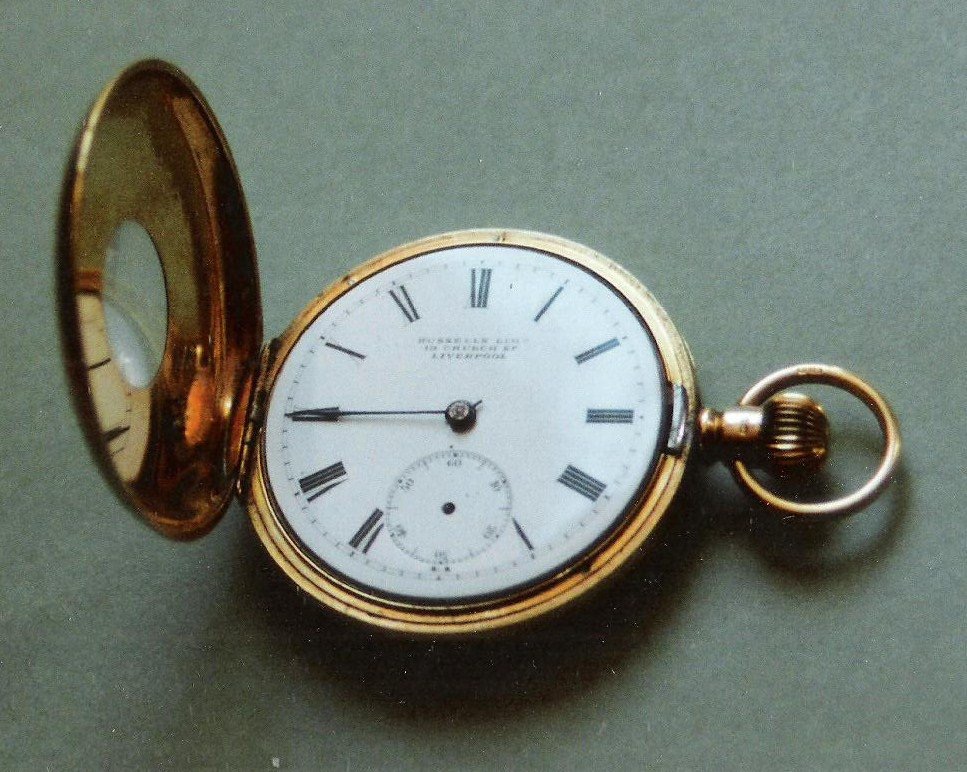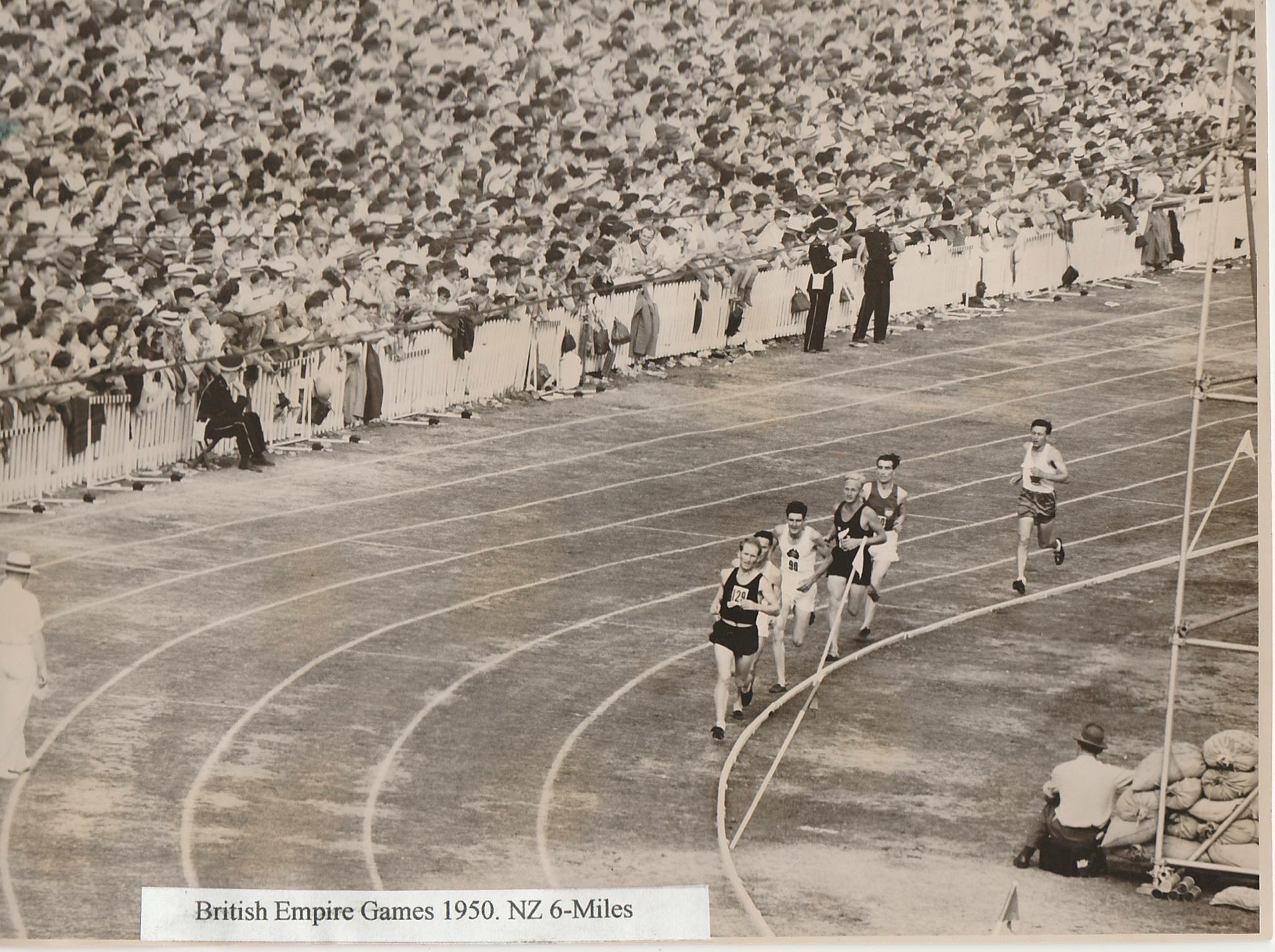 Andy Forbes in fifth – he finished second
a marvellous programme cover from the Rangers Sports of 1938.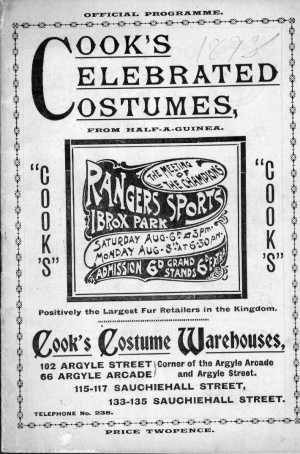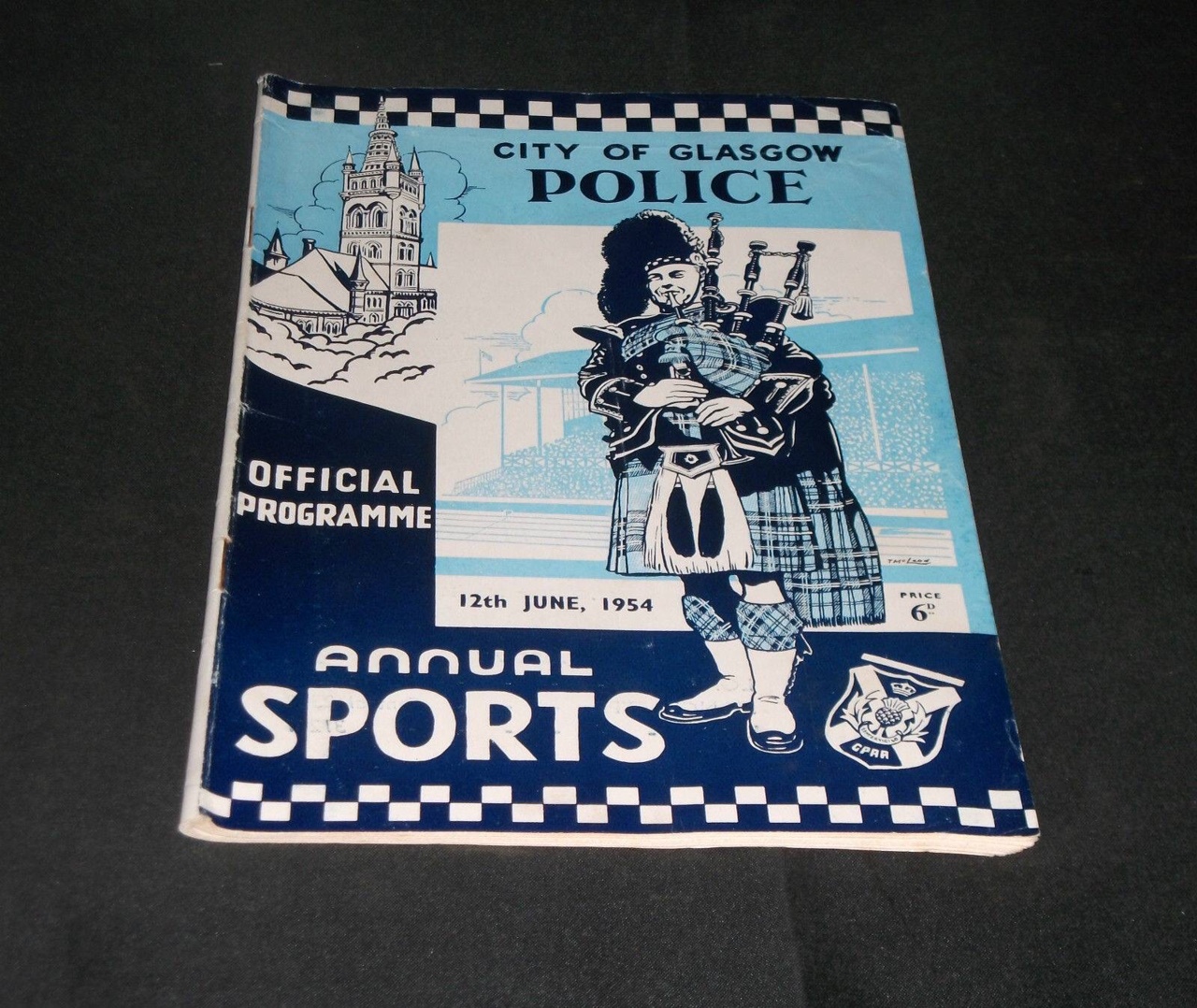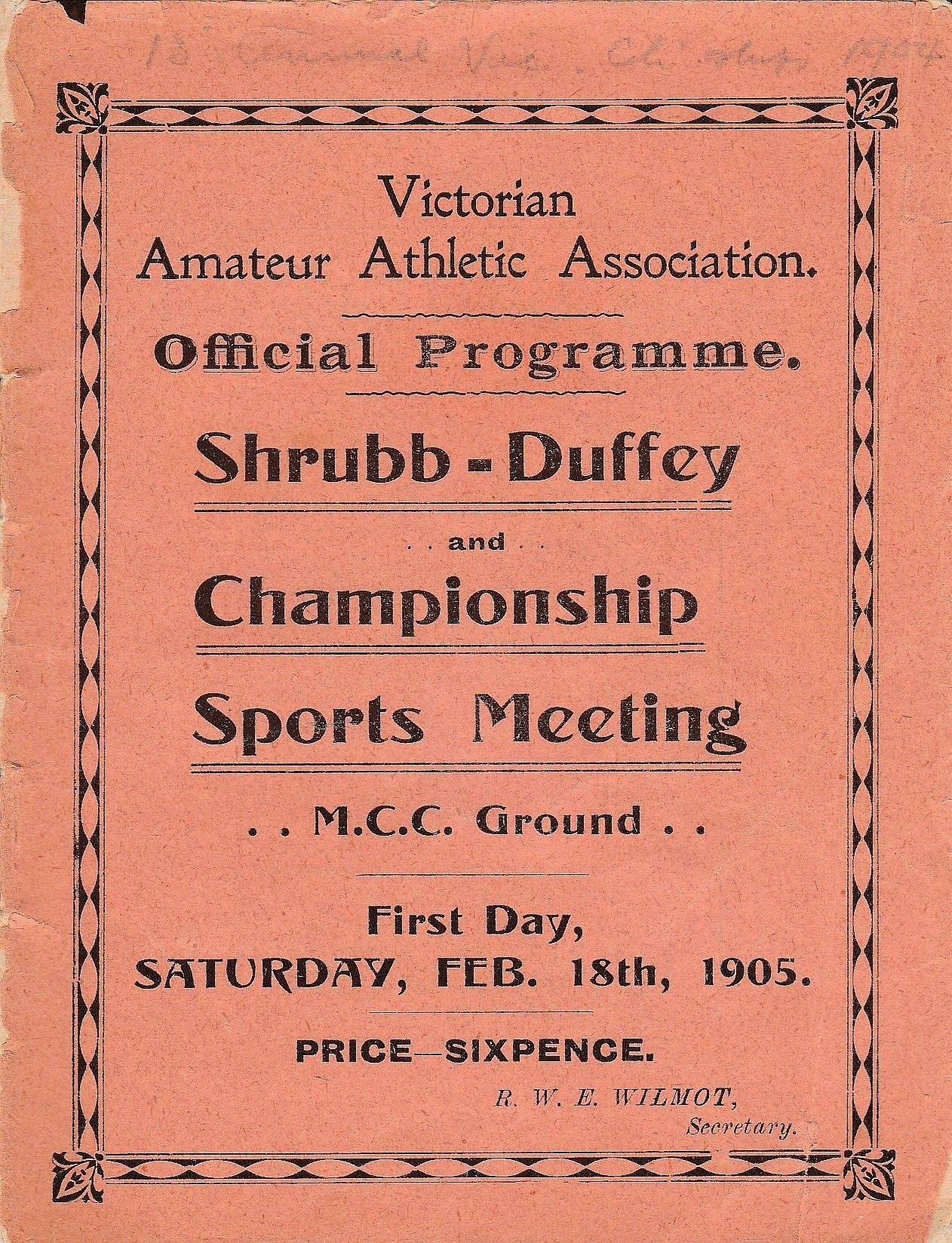 Below: A Tennis exhibition at Ibrox Park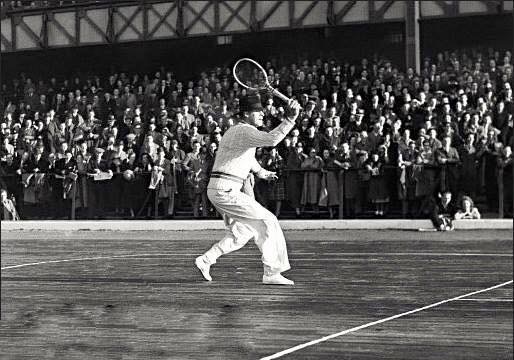 The VPAAC Medley relay team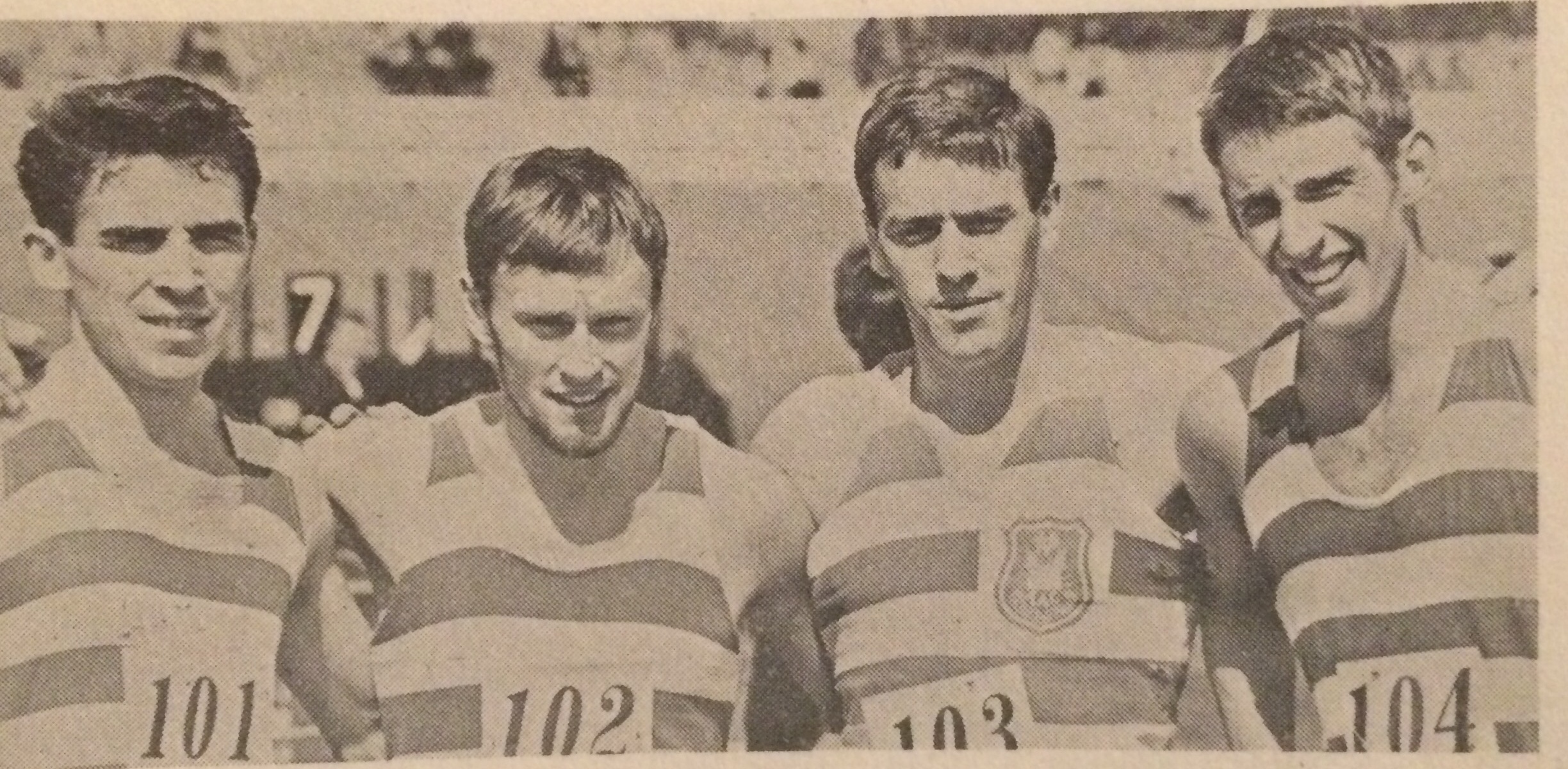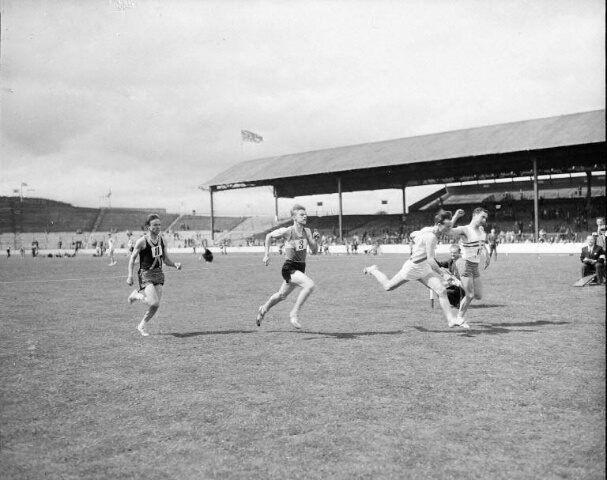 Above: Rangers Sports
Below: Stanley Matthews in a Rangers shirt playing a charity match at Ibrox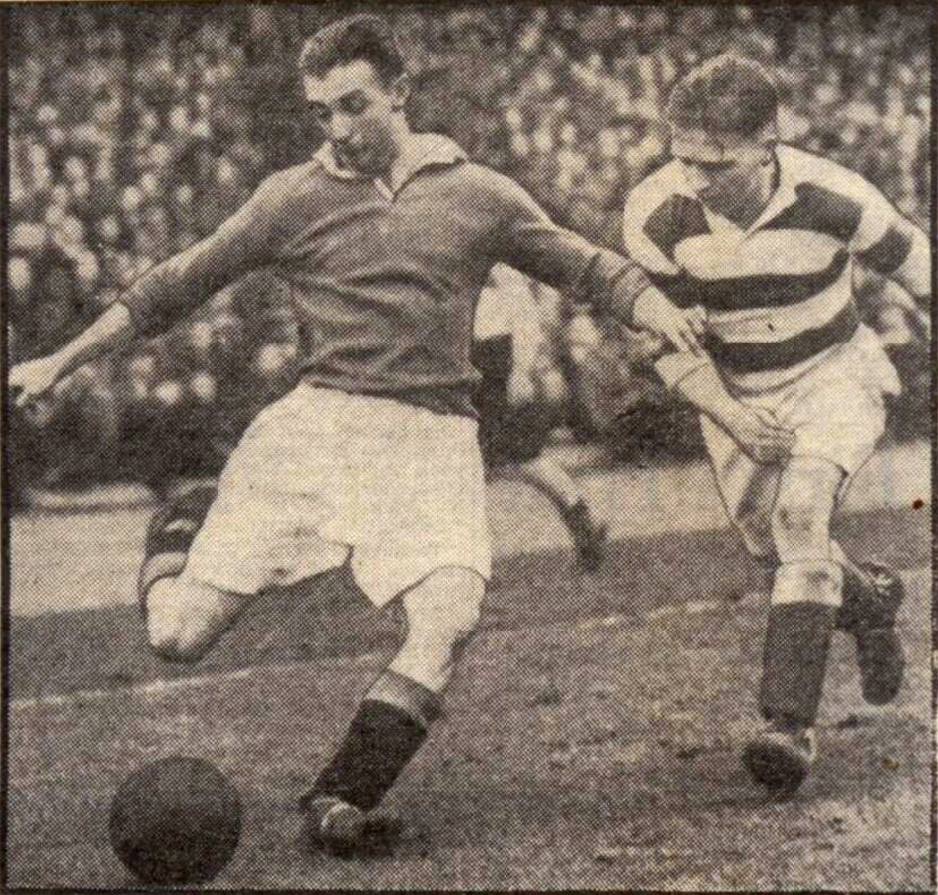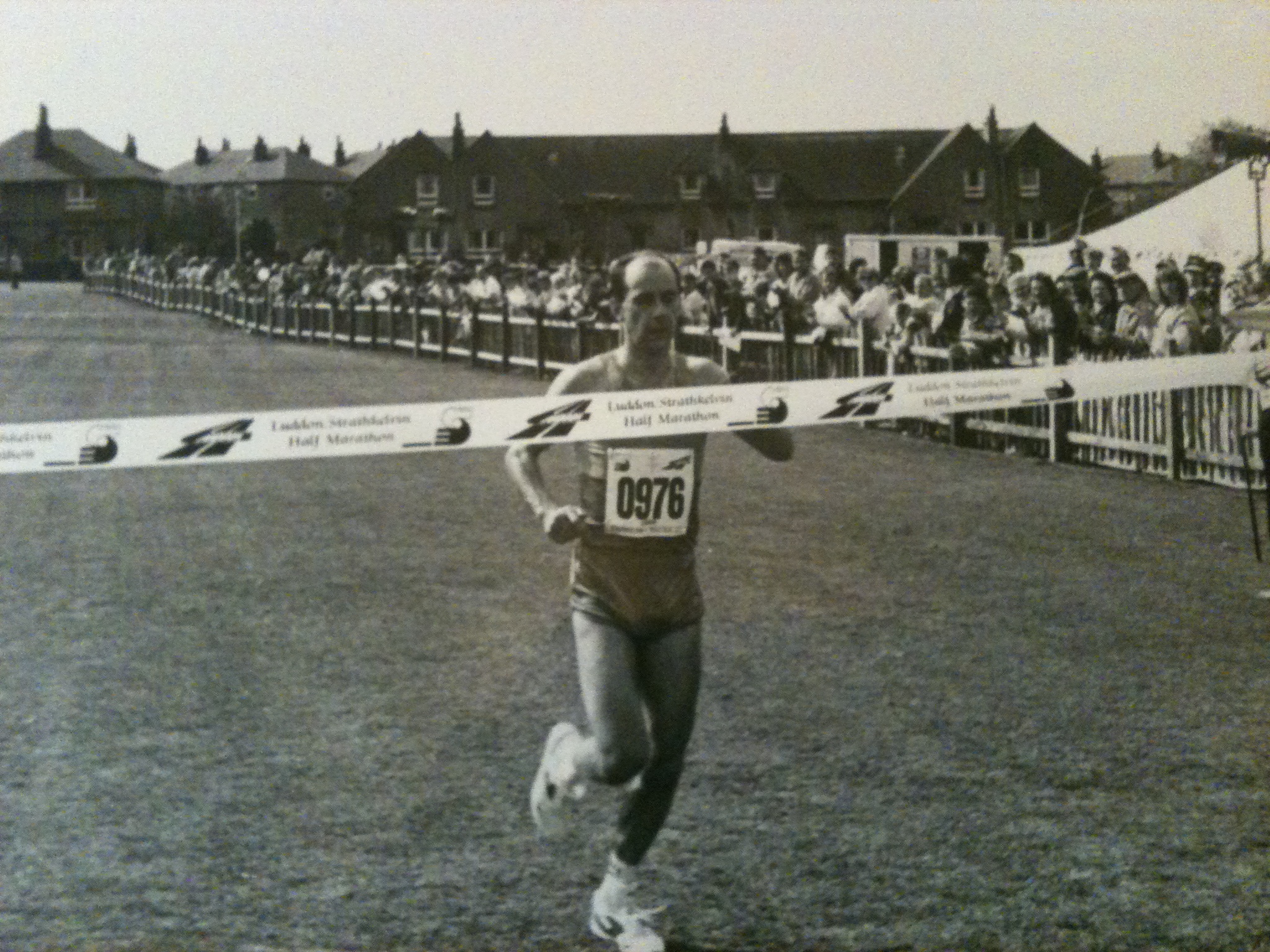 Above: Nat Muir winning the Luddon Strathkelvin Half Marathon
Below: Programme for the Reading Mile where McCafferty and the two Stewart brothers were under 4 minutes +
The field for the race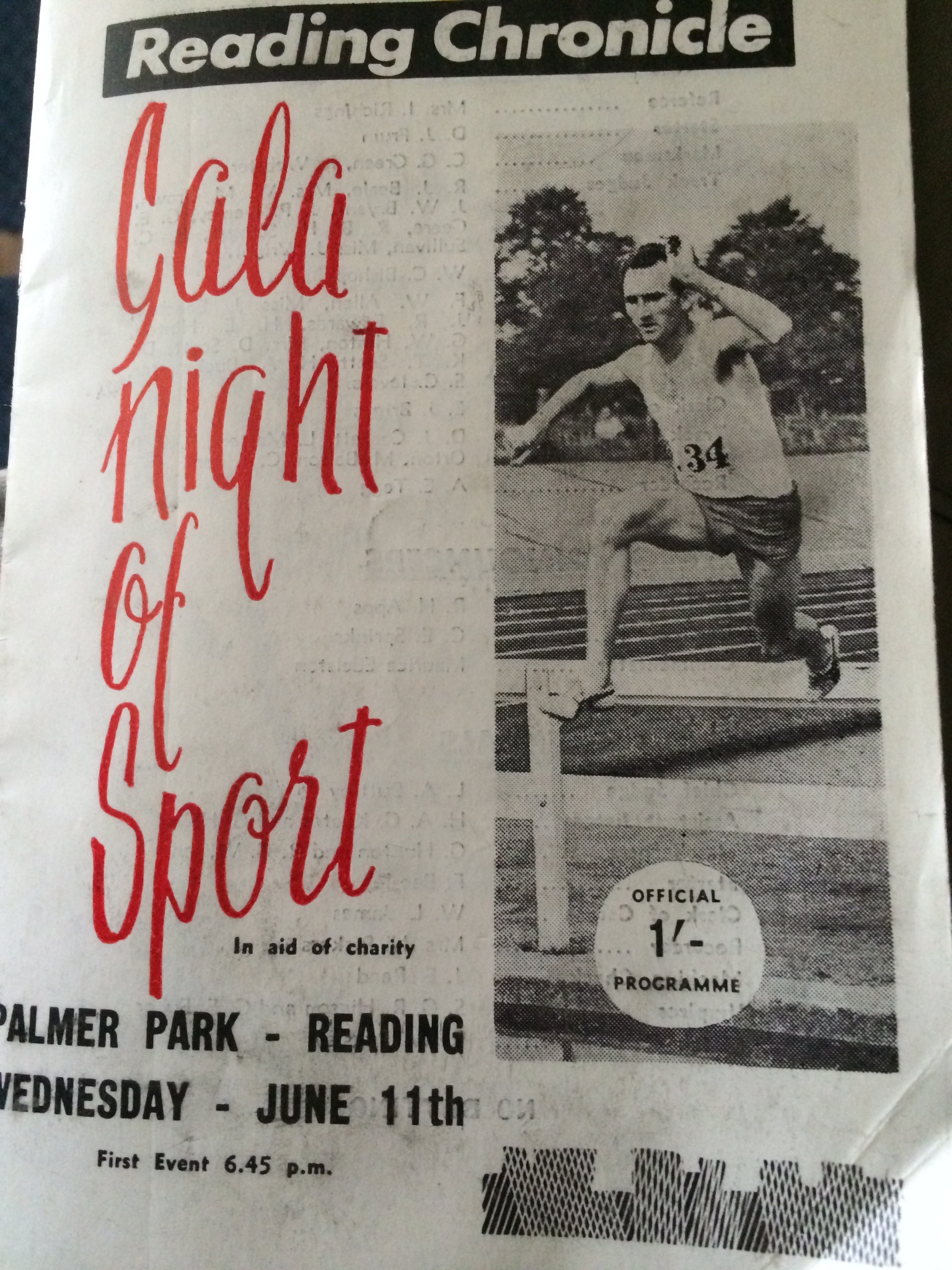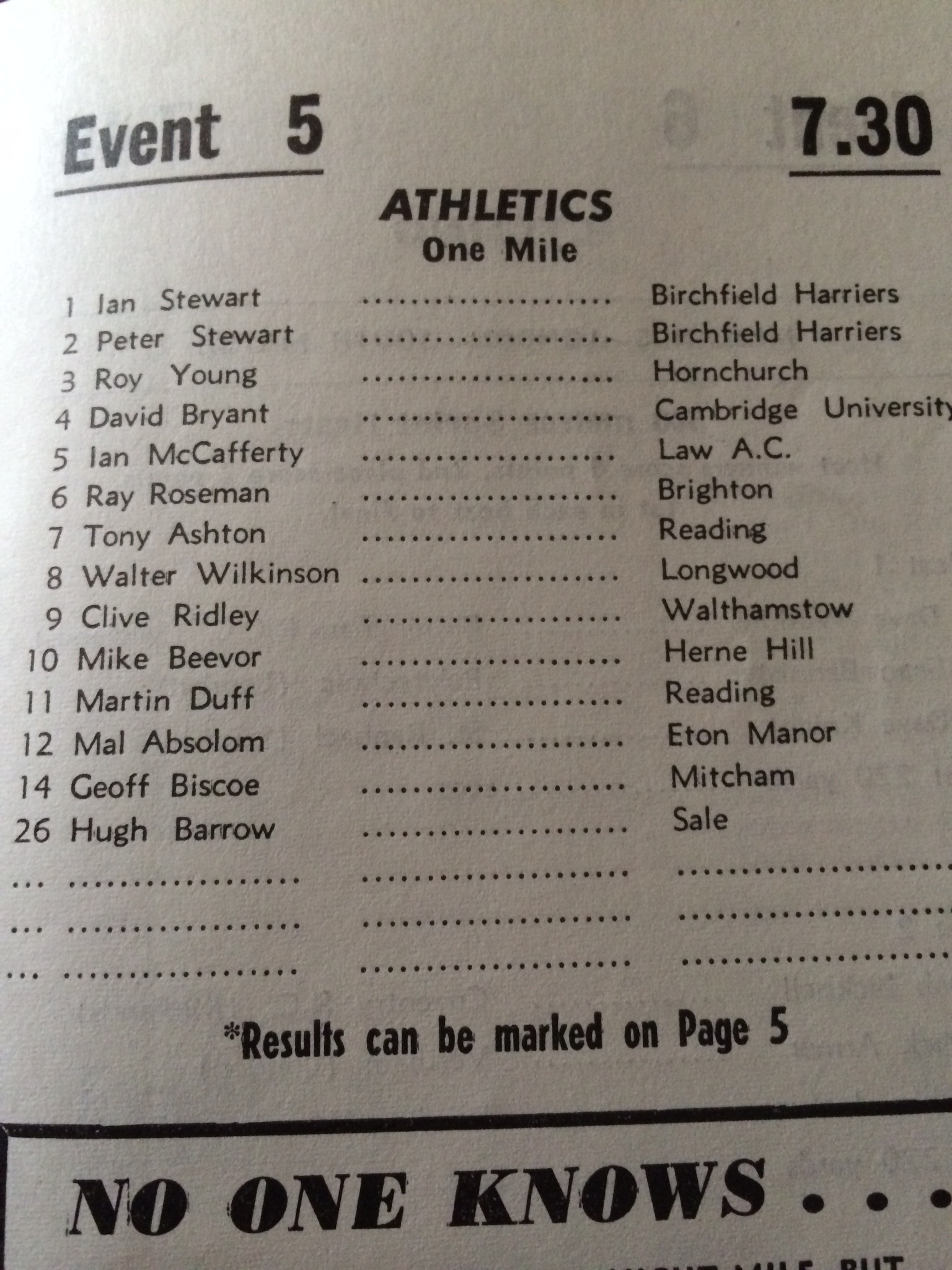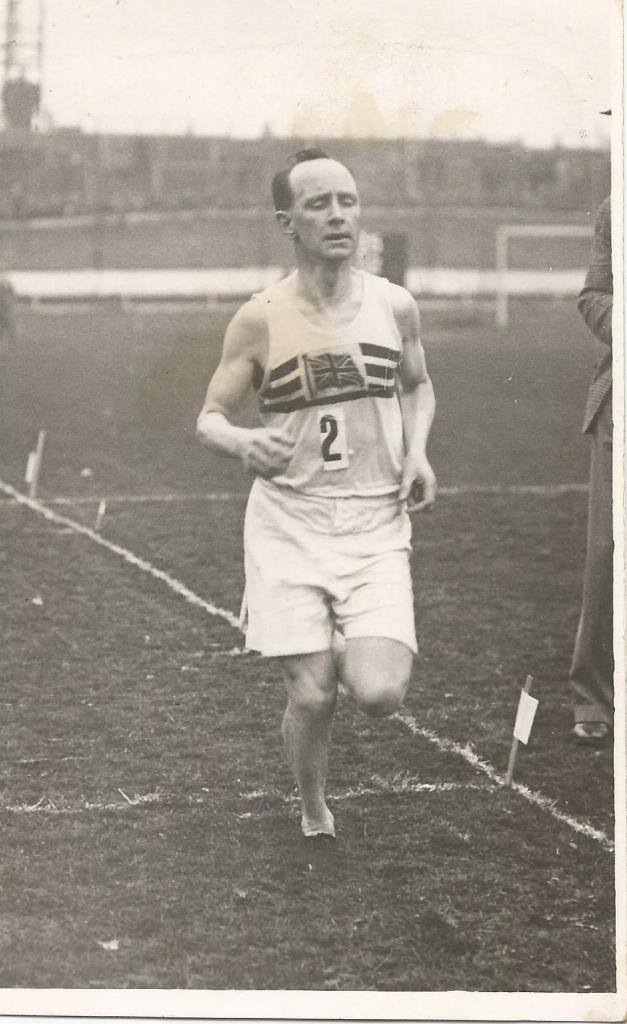 Dunky Wright in action
Group from 1924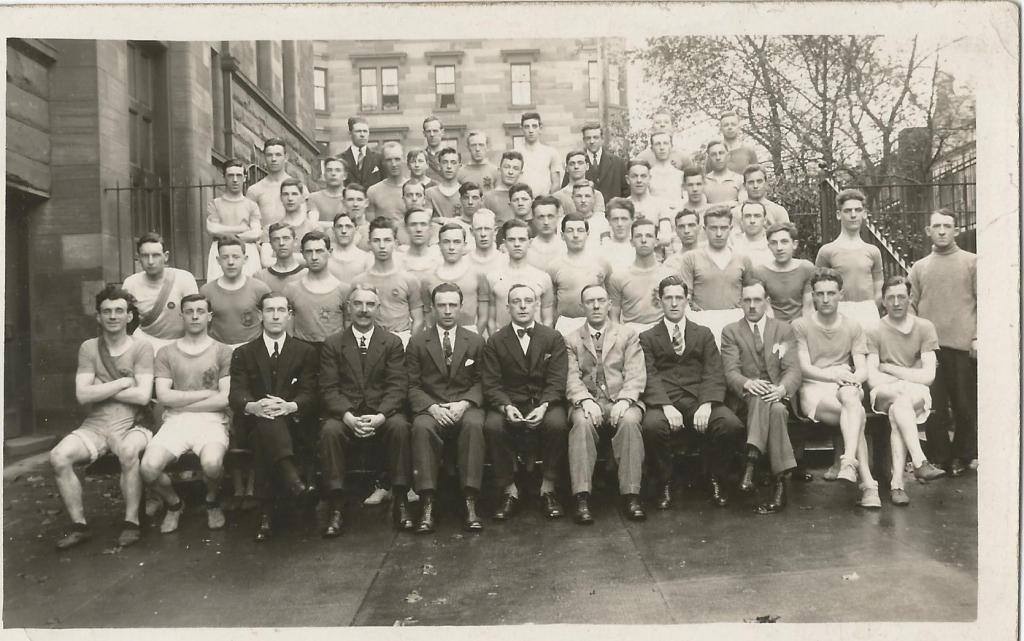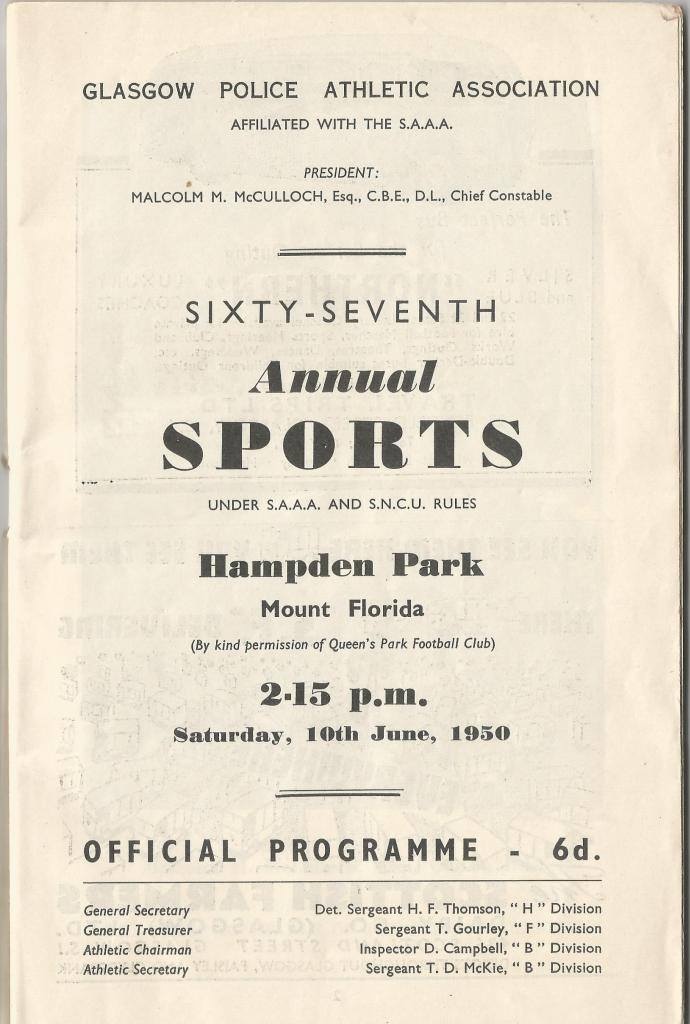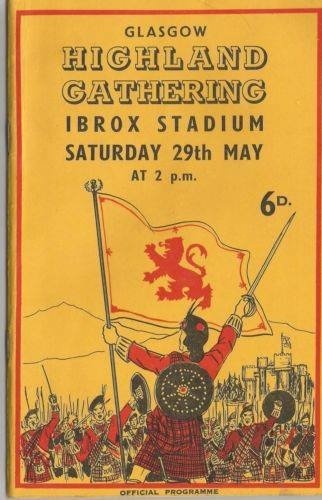 Above: Programme for the Waterloo Mammoth Road Race, 1964
Below: The top 20 from the race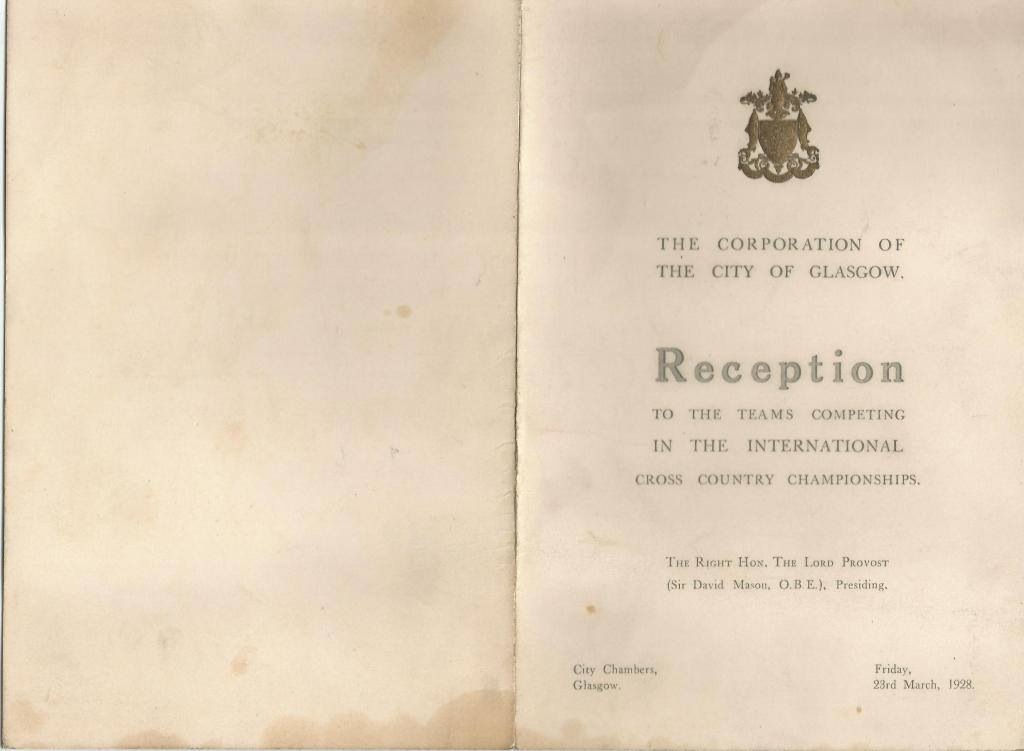 Above: Cover of programme from the reception for the international 1928