Some more of Hugh Barrow's photos, cuttings and starting with a badge! As we know he is British Milers Club member number 1, quite an honour, and the club badge in the beginning was designed by Frank Horwill. There are still more to be added.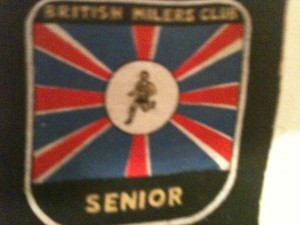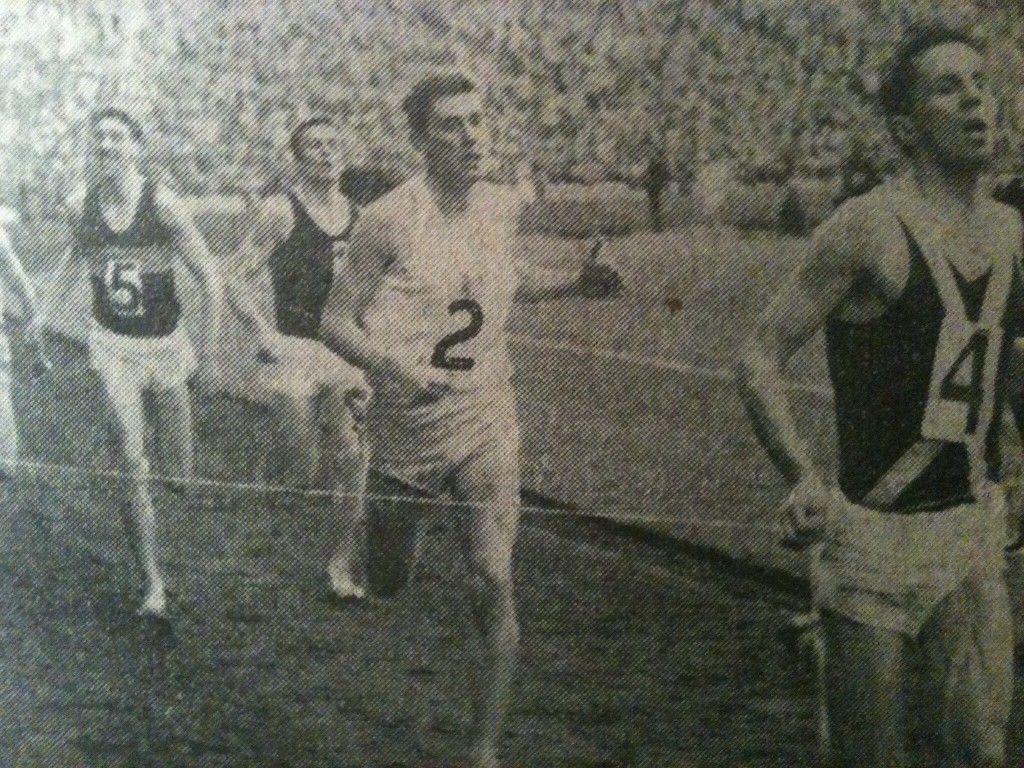 Mike McLean (4), Dick Hodelet (2), Graeme Grant, and Hugh (5)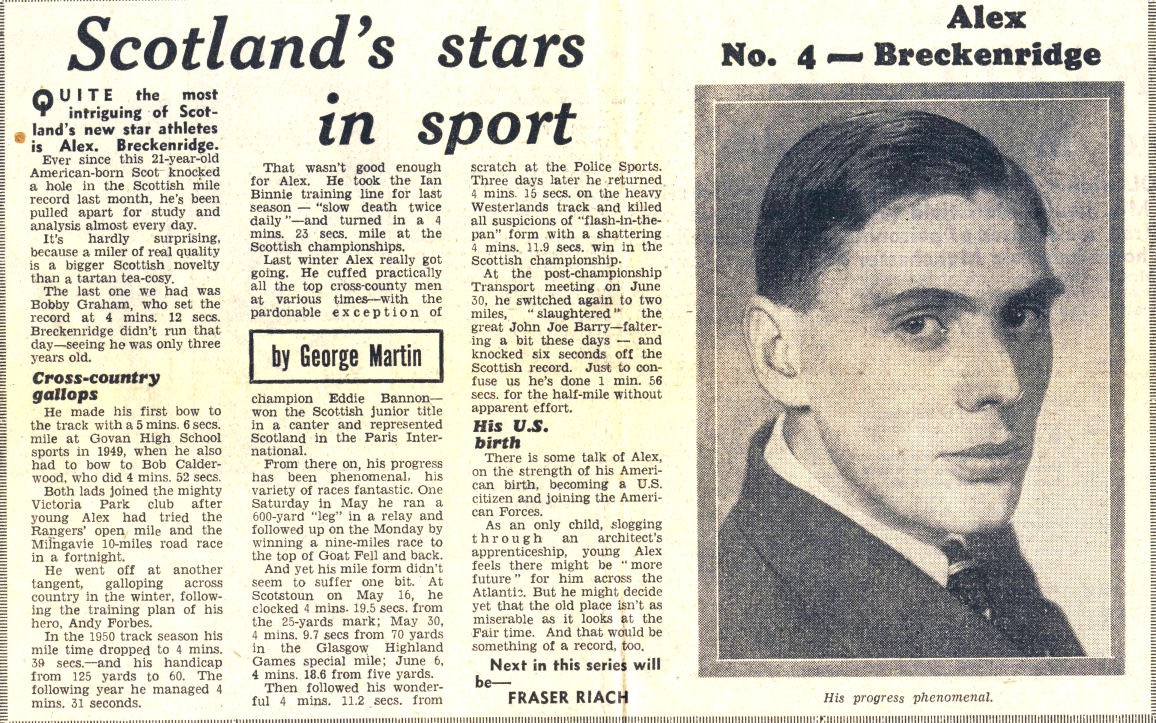 Alex Breckenridge who ran for USA in the Olympic Marathon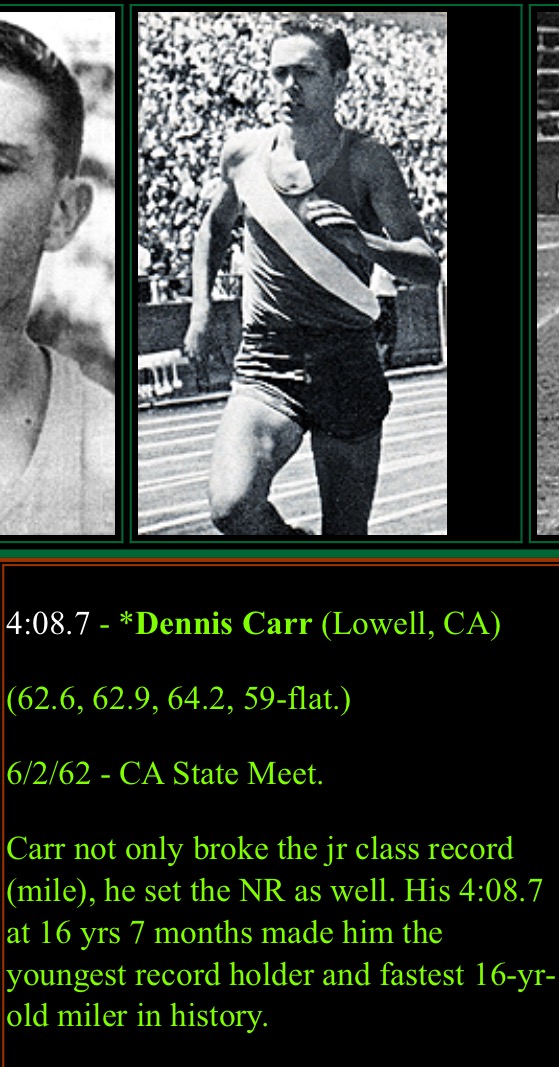 The Man Who Broke Hugh's Record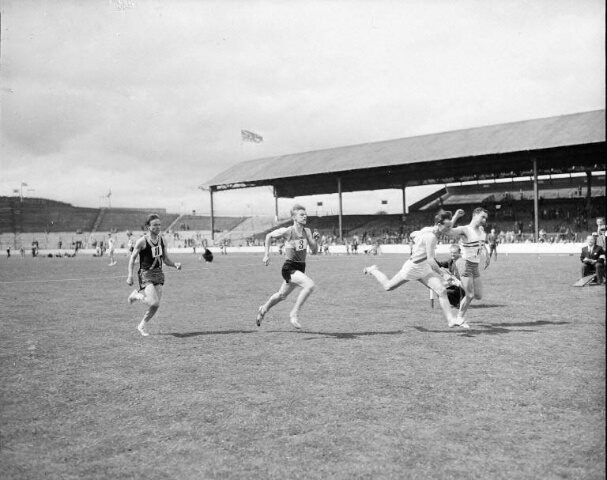 Rangers Sports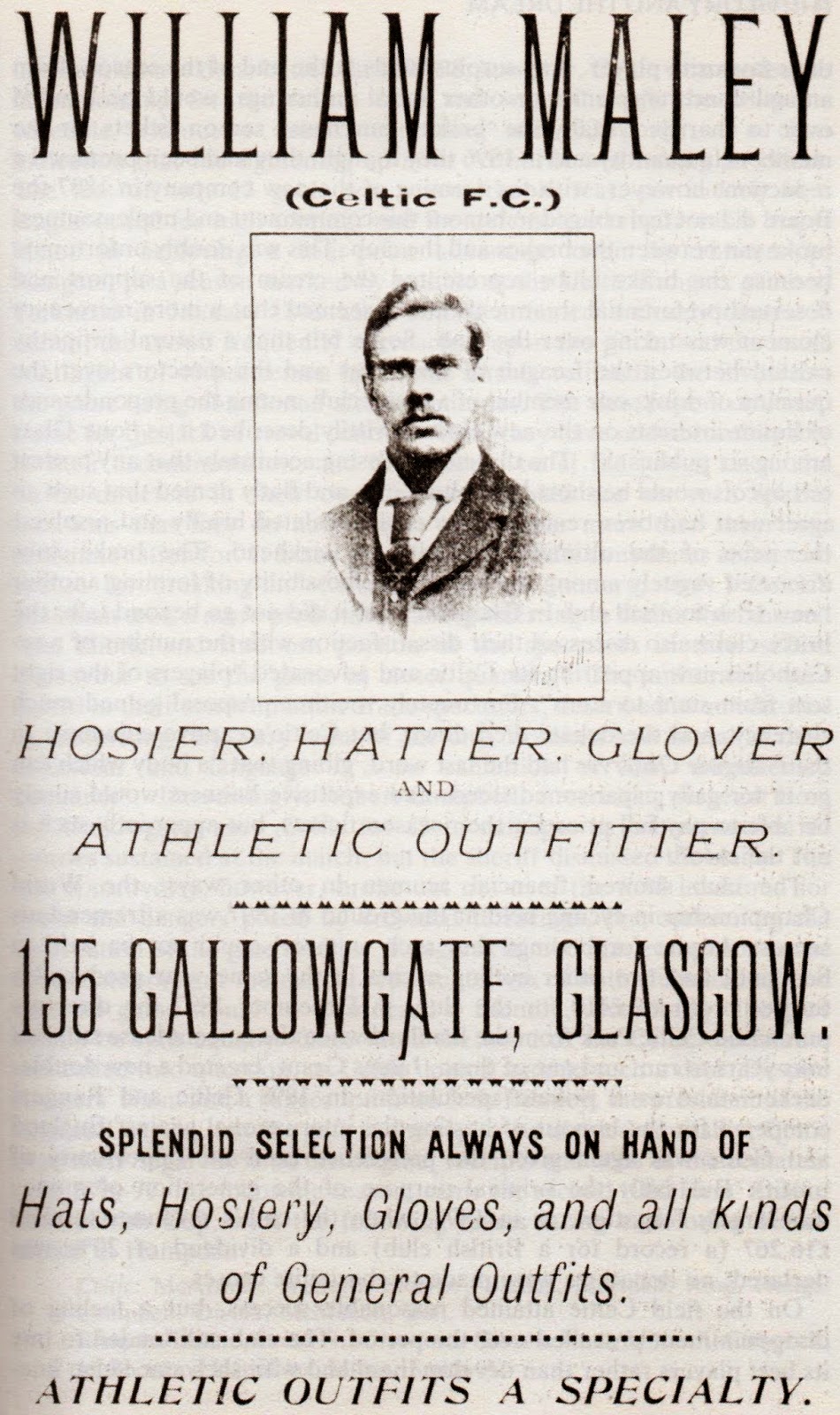 Even Stars needed a Day Job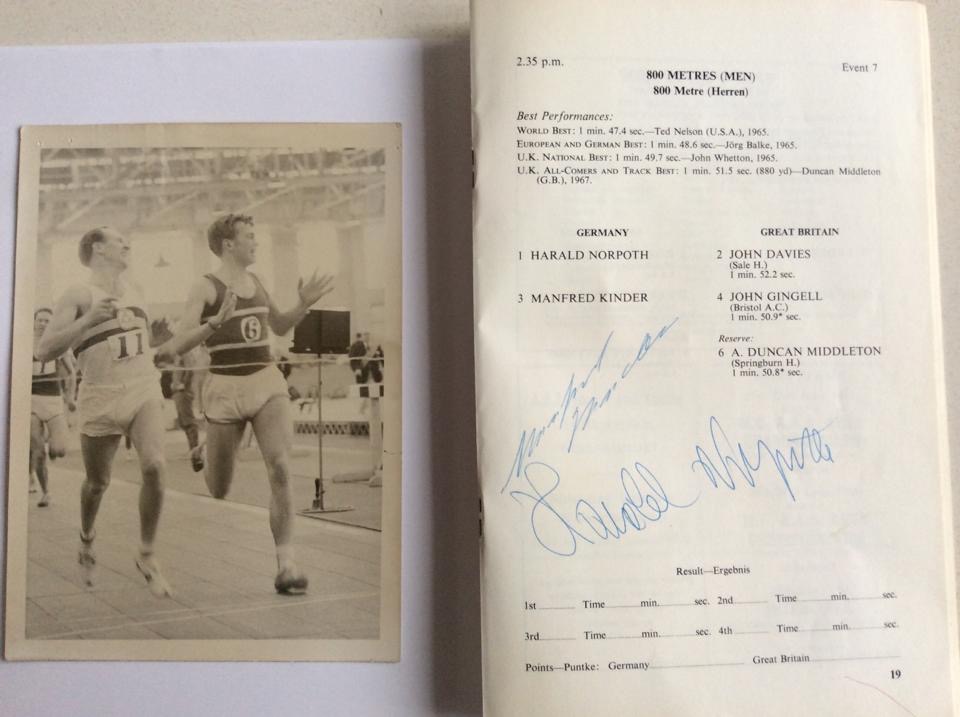 Gary Ralston wrote an excellent book on the men who created the Glasgow Rangers Football Club and called it The Gallant Pioneers. There is now a website of the same name and Hugh sent me the next five pictures which come from the site which is well worth a visit for anyone interested in the early days of our sport (or even the Rangers!) The captions are self-explanatory.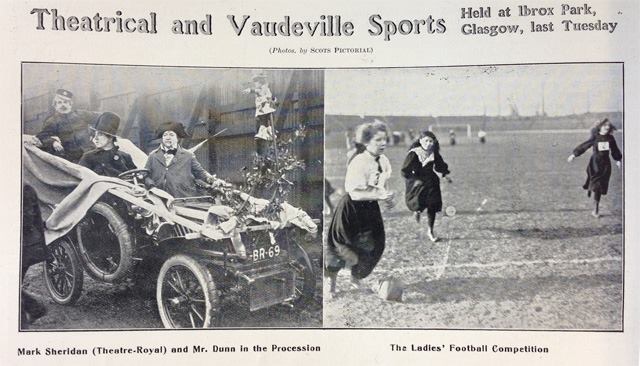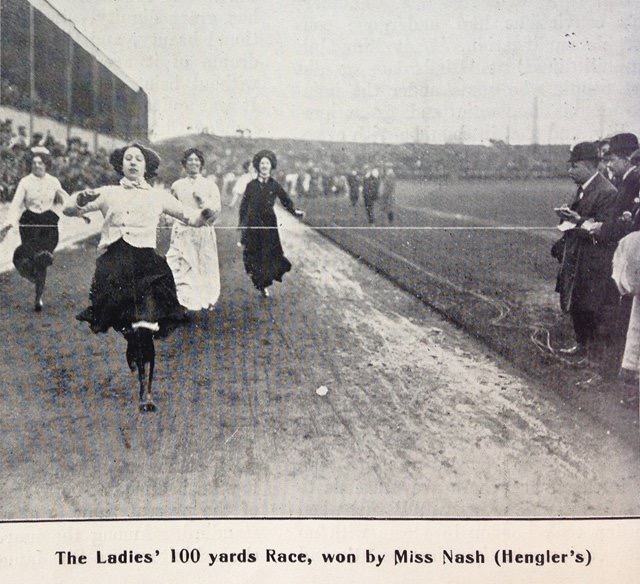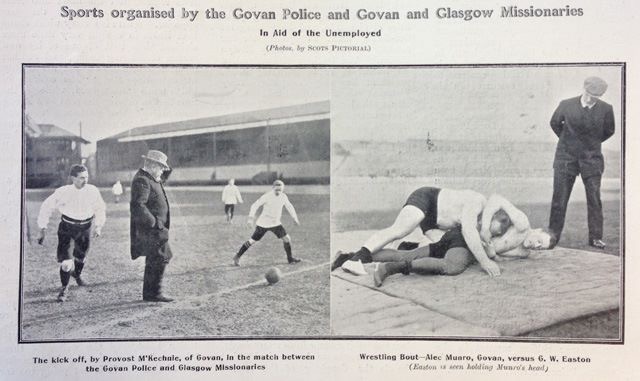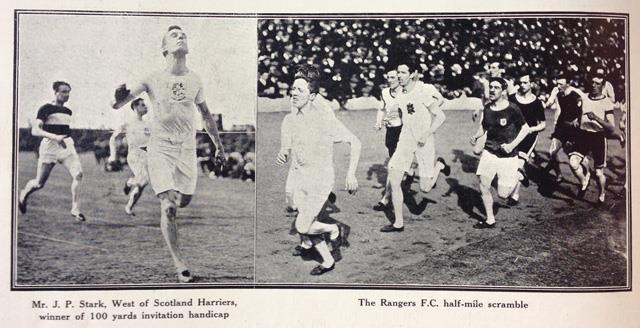 'Half Mile Scramble' is a fair description of most half mile races I've witnessed.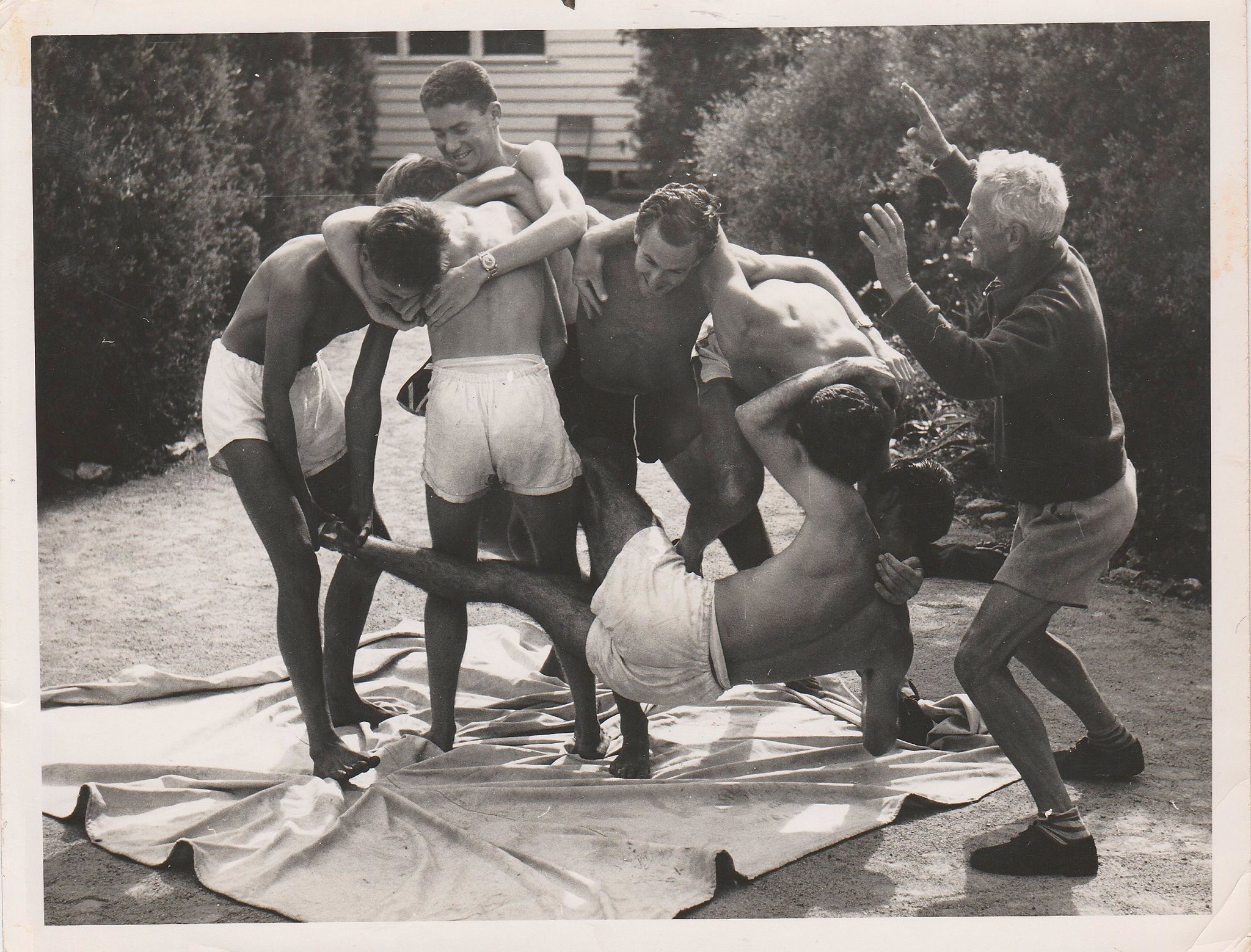 Warm Up at Portsea: Percy's Training Camp.
Now, the coach would have to be pvc checked, the Mail would have a photographer round in minutes, the Guardian would have an editorial and an investigatory panel set up by the governing body!
Thanks Hugh!