More of Hugh Barrow's collection of photographs with more to come very soon. New ones start with number three below.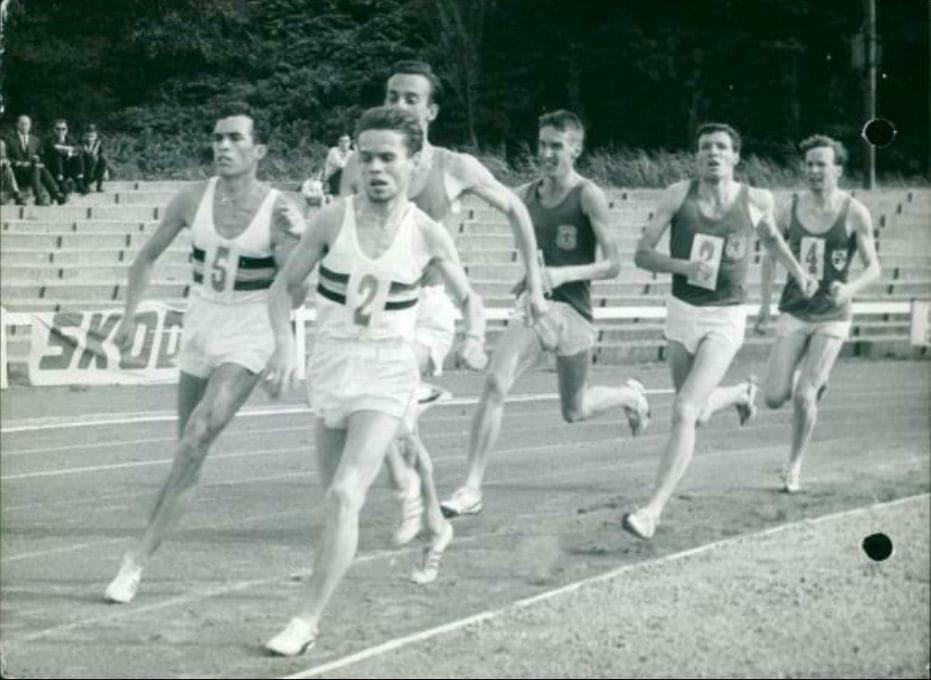 6th September 1964: Scotland v Belgium v Ireland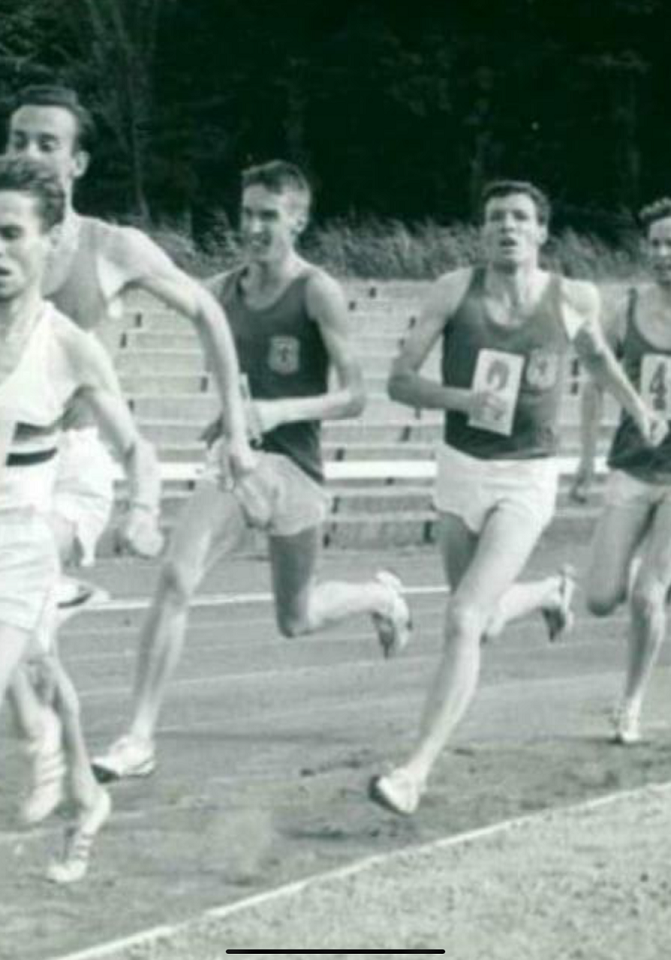 Same Race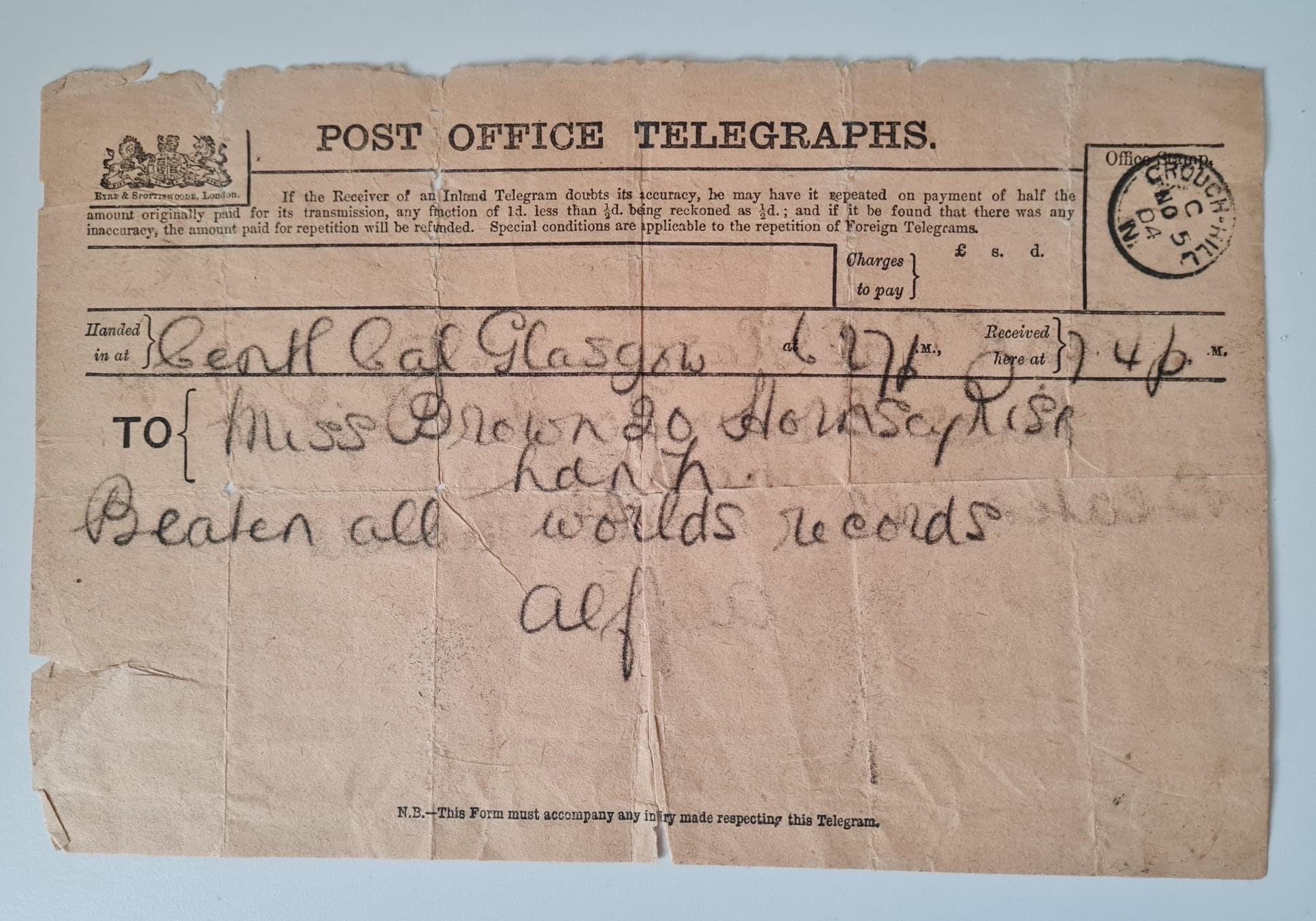 This is the original telegram ALF SHRUBB sent on November 5th 1904, less than two hours after breaking 8 "World's Records" in one race on the track at Ibrox Park, Glasgow! The telegram was sent to his fiancee Miss Ada Brown in North London Shrubb thrilled the crowd by running 10 miles in 50mins 40.6secs, which stood as a world best for 24 years and GB best for 31 years! We all sy thanks to Rob Hadgraft for the find!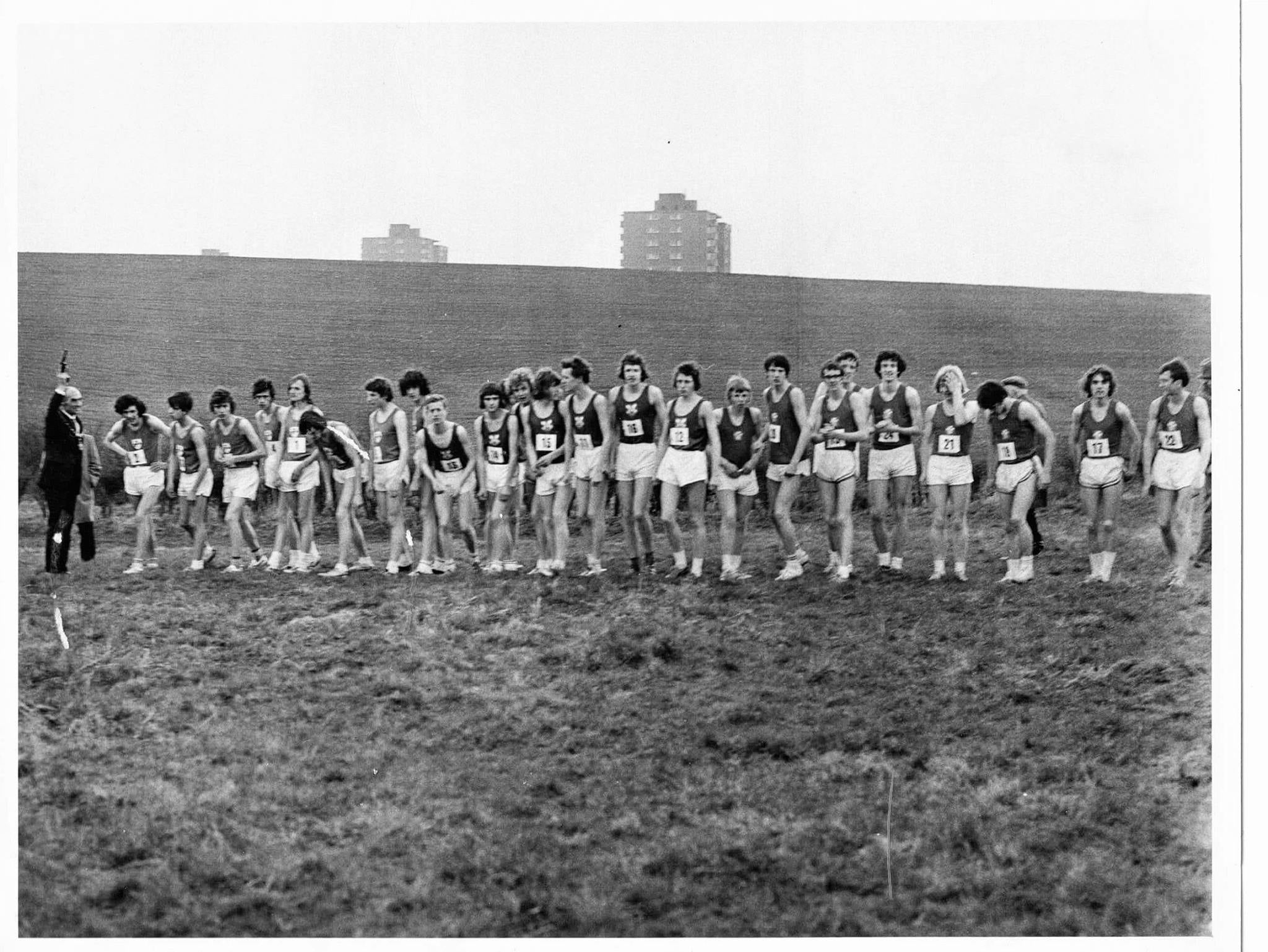 Line up for Schools International in Clydebank, 1972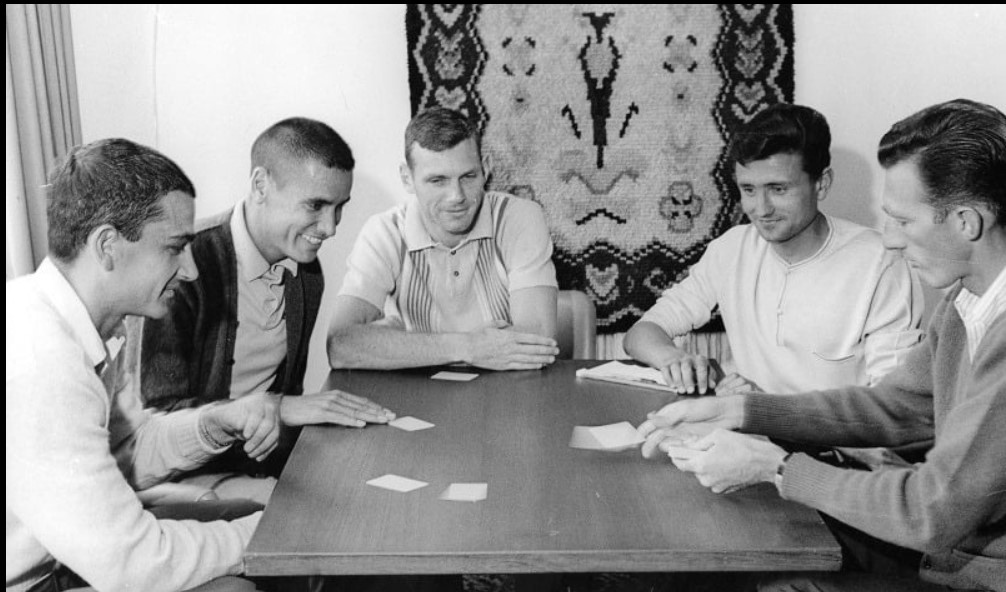 Ron Clarke, Billy Mills, Peter Snell, Michel Jazy, Bob Schul – what a picture, chances of a similar almost nil!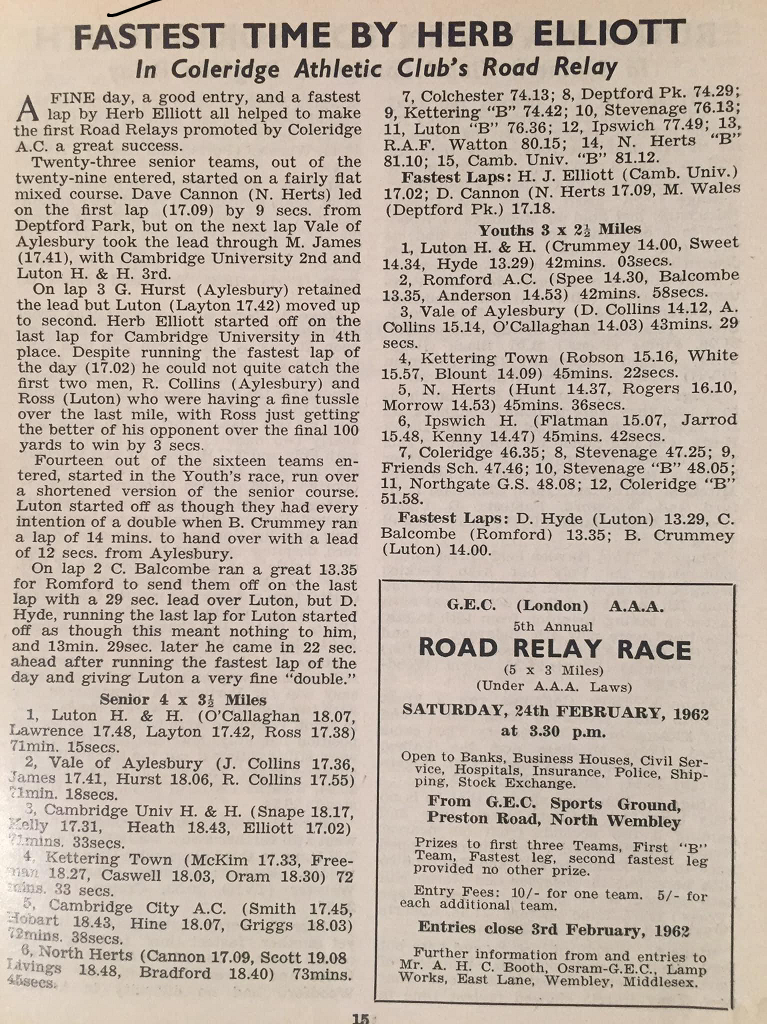 Race Report from AW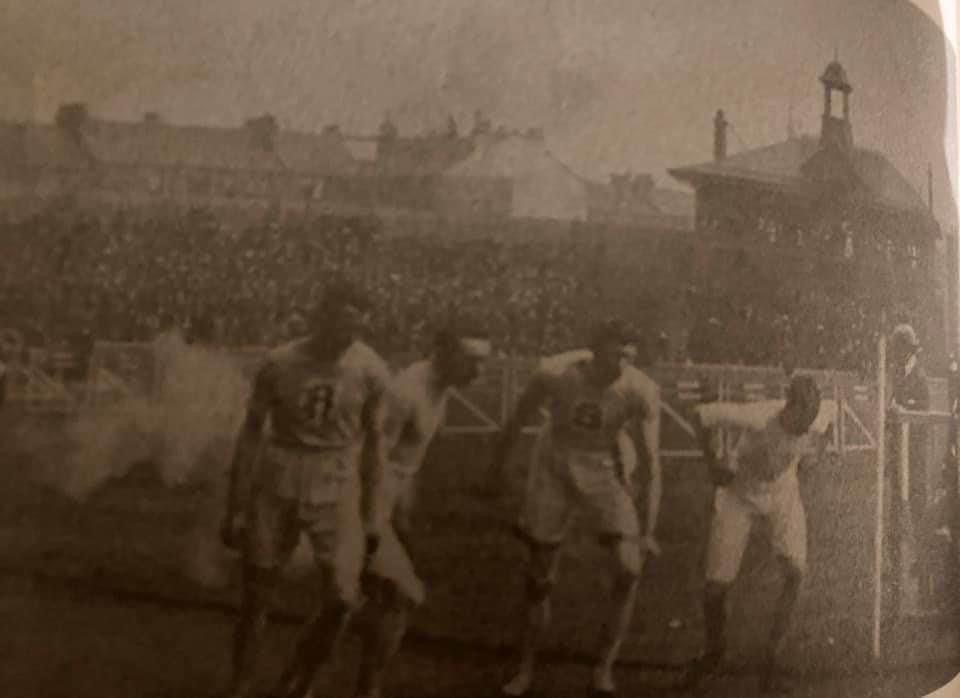 Rangers Sports, Ibrox early 1900s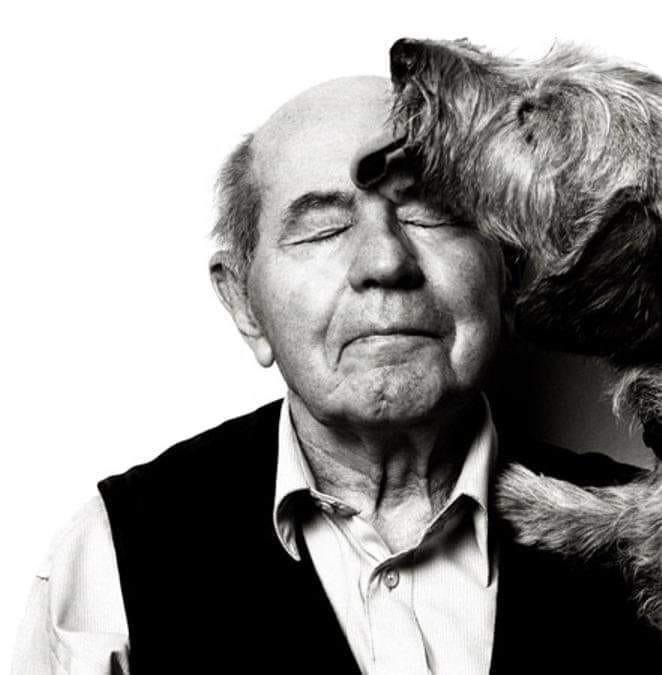 Zatopek as you've never seen him!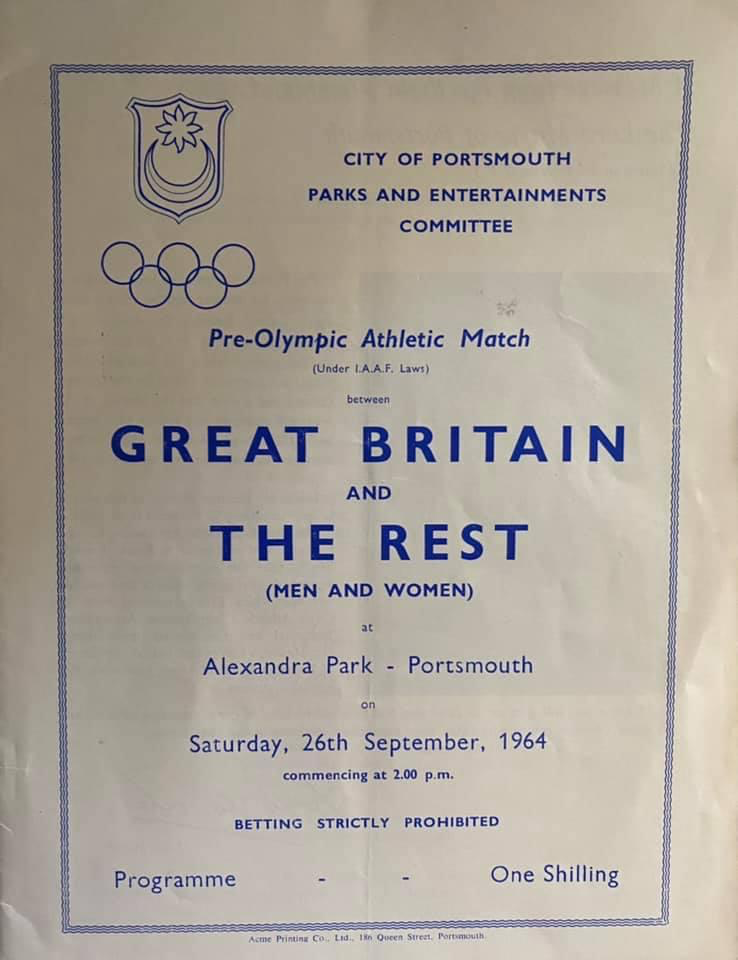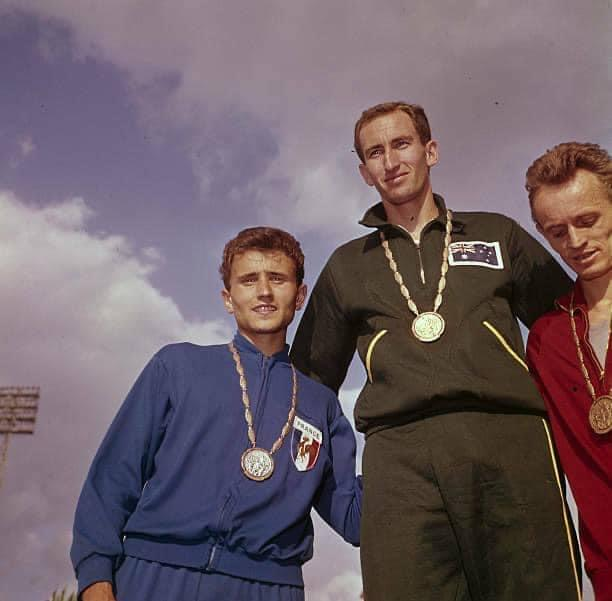 One of Trevor Vincent's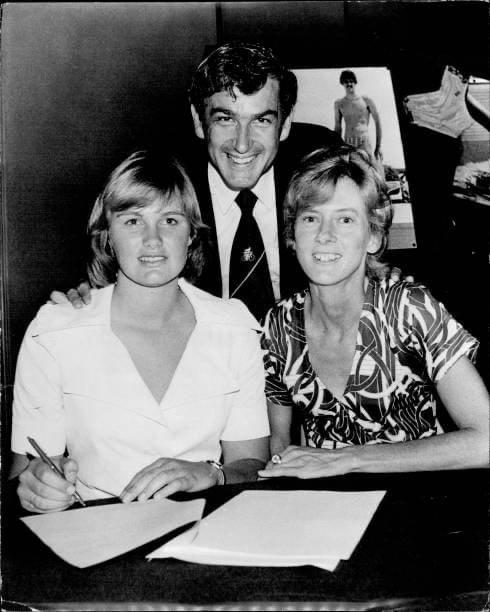 Ron Clark, Betty and Shane Gould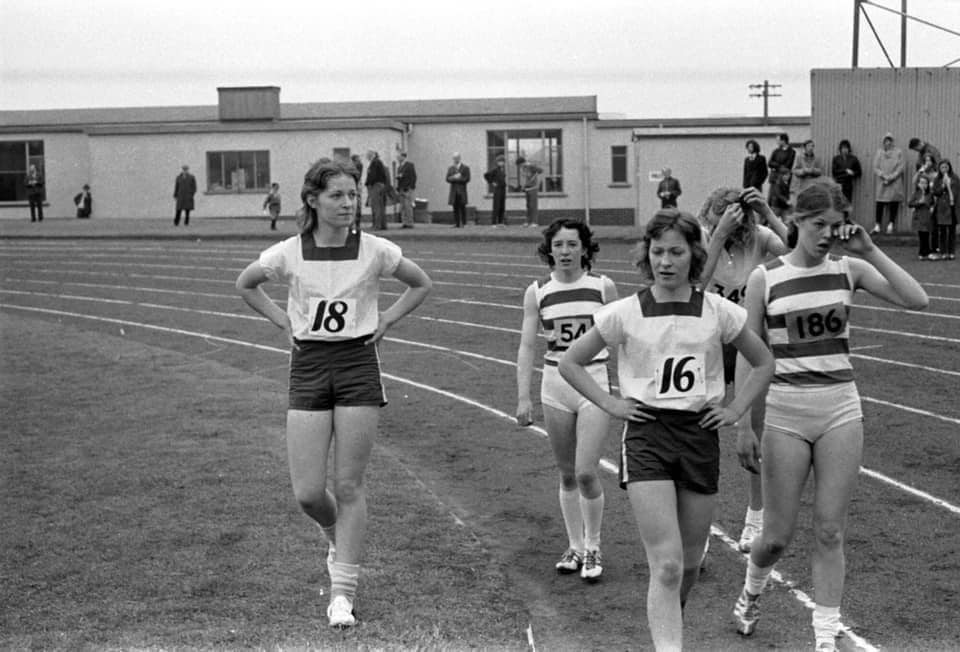 Above: Christine and Evelyn McMeekin in the Glasgow Schools championship at Scotstoun
Below: A Great Australian Team – Victoria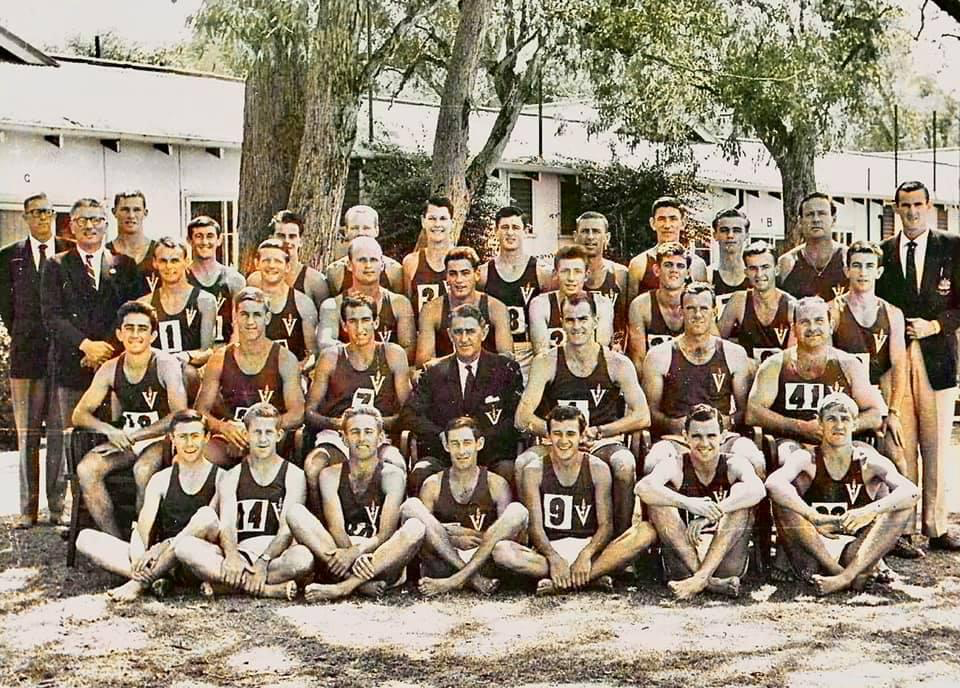 Next up is an excellent article where Herb comes across as a normal guy, no sense of entitlement, no arrogance anywhere in the responses he gives. What it was like when many of us came into the sport.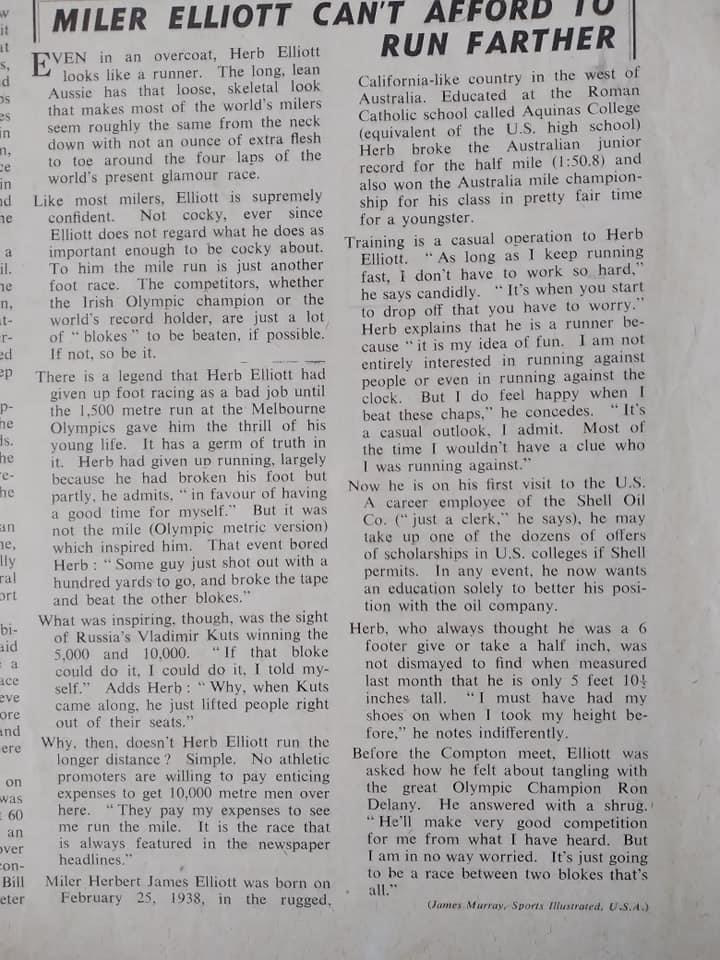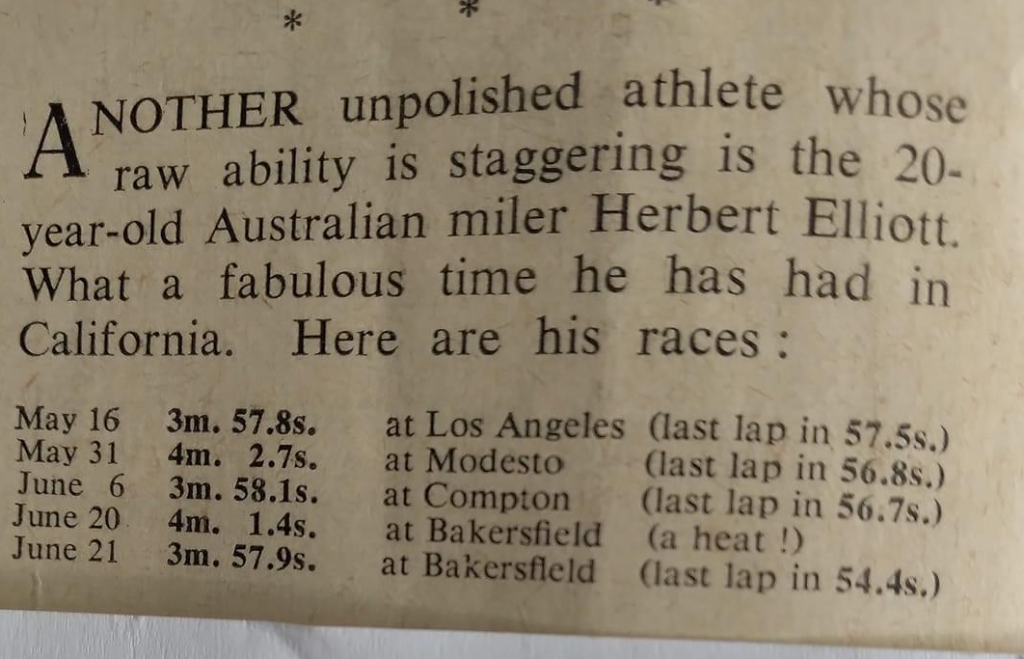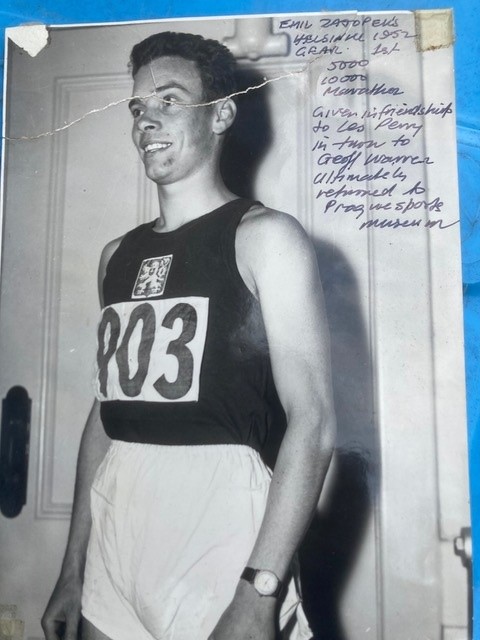 We know the story of Zatopek's gesture of giving one of his Olympic gold medals to Ron Clarke: but few know of his donation of international vest to another long distance athlete: You can find the whole story here . Some more print items now::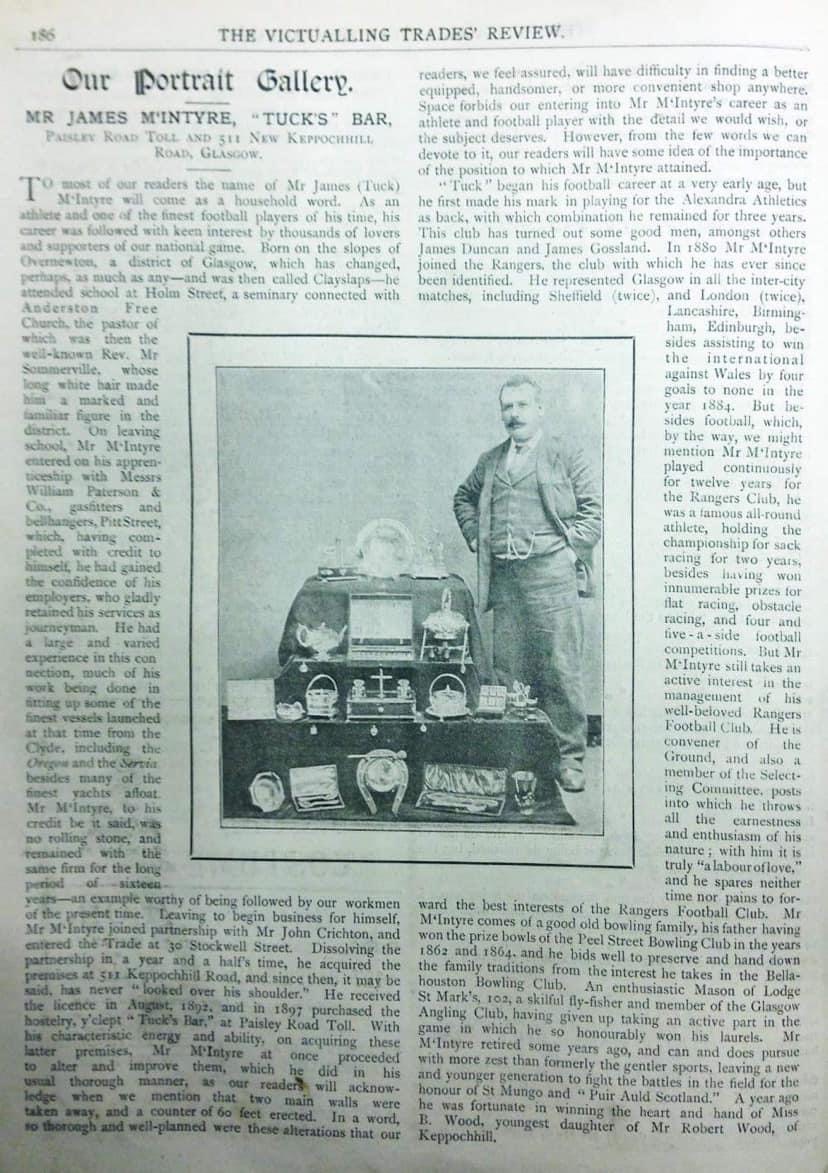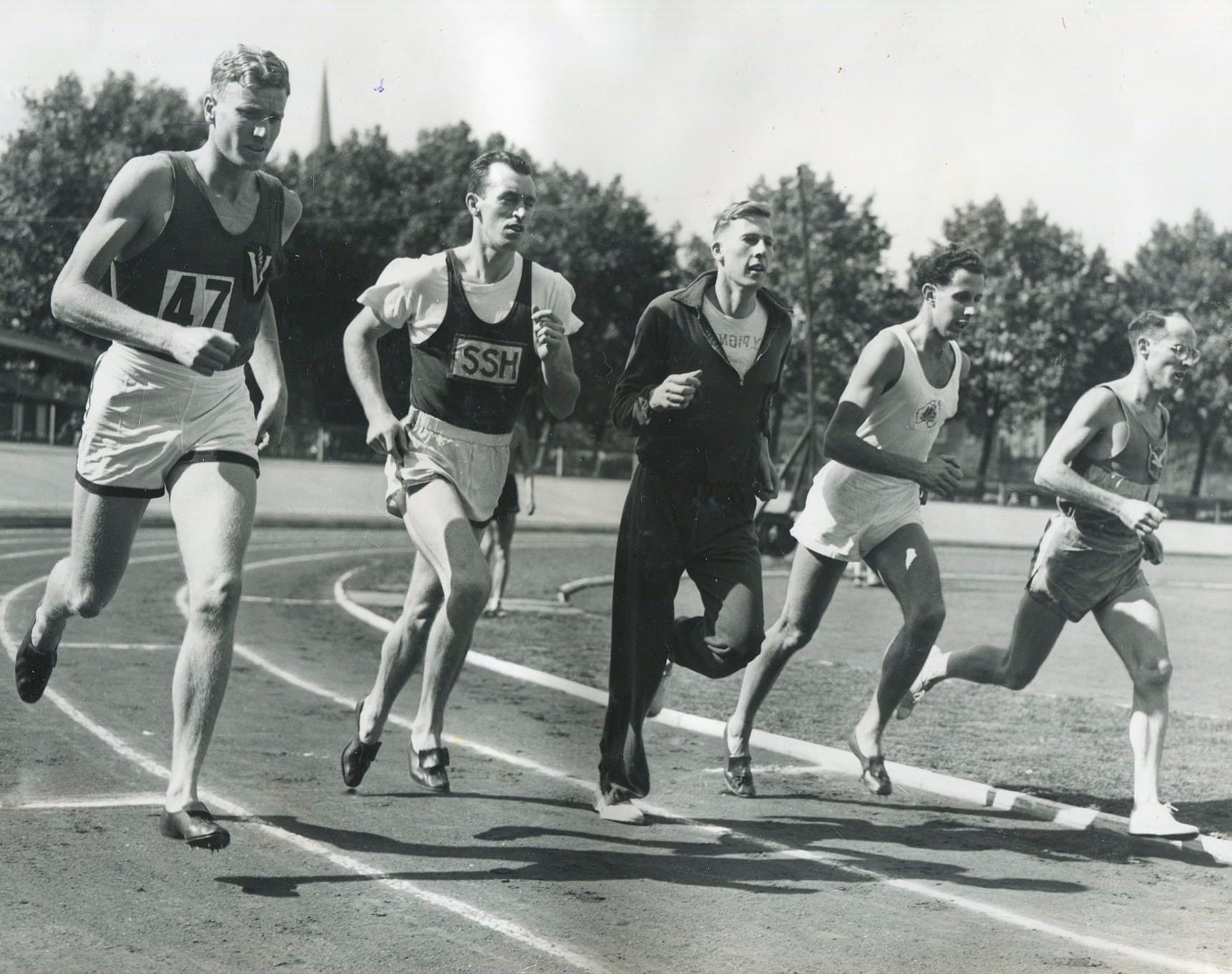 John Landy and Roger Bannister training at Paddington (photo courtesy Trevor Vincent)