The links below were on the old 'ardbruach' website but when we moved from that format to the new wordpress site they were, along with some other pages, dropped. All the most viewed are here! It's been a straight transfer.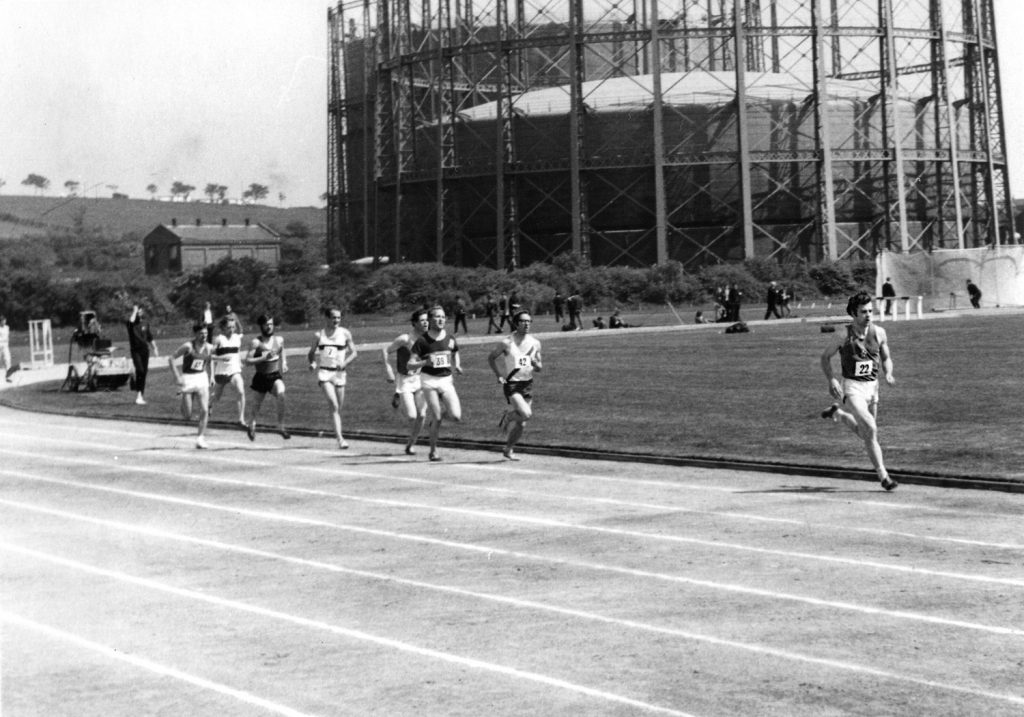 Over the years there have been many, many videos and films made of running events and running related subjects. Several have come our way and they will be listed on this page. It is hoped that anyone out there with a link address will pass it on for the wider public to see They will be put up in the order that I get them – it is an easy way to do it and it also encourages folk to browse among other races while they search out the one they want. . The first two below came from Joe Small and the second two from Alex Jackson. The first is of people who have started jogging: made in the 1970's at Westerlands it is of great interest to those of us who new, trained and/or raced at the venue which is sadly no longer with us. A very young Frank Dick does the commentary and is seen giving advice and jogging, Noreen o'Boyle is also there and although she gives Moira a mention, husband Cyril is sadly neglected (!) Ian Walls by the way is father of Moira Walls a superb Scottish high jumper. The link is at
http://ssa.nls.uk/film.cfm?fid=T1571
The second is one of the the brief anti-smoking commercials done by Lachie Stewart in the early 1970s which gave wee boys in the street a new shout at passing runners in training! The number of times I've heard "You can …." is great.
http://ssa.nls.uk/film.cfm?fid=4724
Four more from Joe Small
https://www.britishpathe.com/video/special-for-scotland-edinburgh-to-glasgow-relay/query/RELAYING
The YouTube video clip of the 1970 Commonwealth Games 5000m race where Ian Stewart and Ian McCafferty had their memorable 1-2 ahead of Kip Keino is worth seeing!
Then in the 1976 Olympics Frank Clement ran superbly well to miss out on a medal by about half a second! After being shoved on to the grass at 300 to go too! A bit blurry but it's at
Alastair Douglas has sent two links to the 1982 National Cross Country. They both work for me! They're all there – as well as Clyne, Muir, Hutton Robson et al, there's Mole, Colin Martin Phil Dolan, Sandy Cameron, etc, etc. The first is at
www.youtube.com/watch?v=Bldez9pTNZM&feature=youtube_gdata_player
And the second can be found at
http://www.youtube.com/watch?v=Bldez9pTNZM&feature=g-upl&contextG2d90dfaAUAAAAAAAAAA
Two more from Alex Jackson of the National Cross Country Championships of 1983 and 1984. Both were won by Nat Muir and Alex tells me they are on the Shettleston Harriers website as well. Find the 1983 link here:
http://youtube.com/watch?v=93LFqfW9180
And for 1984 at
http://youtube.com/watch?v=3hDAB1KomW4&feature=related
Joe Small has come up with more good links. The first is of the 1986 Commonwealth Games Marathon is in four parts with an excellent Antipodean commentary on the race which features John Graham and Fraser Clyne.
http://www.youtube.com/watch?v=K_cI9A-VzgU&feature=related
http://www.youtube.com/watch?v=hVFQYONdQRU&feature=related
http://www.youtube.com/watch?v=CZoSEy7Z3MY&feature=related
http://www.youtube.com/watch?v=LjuY7sRhYpc&feature=related
Also from Joe are this Dutch film of the Rotterdam marathon with a couple of John Graham's greatest runs shown early on plus an interview in English at the end – it lasts for over an hour!
http://www.youtube.com/watch?v=WvBOVG30oJM
A brief clip of the 1978 Commonwealth Games steeplechase with a glimpse of Ian Gilmour at the start and a mention at the finish.
http://www.youtube.com/watch?v=Een1eYrd8Kc
Graham MacIndoe in New York has sent this link to two Steve Ovett races in which Graham Williamson and John Robson feature fairly prominently
http://www.youtube.com/watch?NR=1&feature=endscreen&v=w0kiFq3wcgM
More from Joe:
The 1972 Olympic 5000m final with good shots of Ian Stewart and an all too brief one of Ian McCafferty.
http://www.youtube.com/watch?v=gFty7To8oQk&feature=related
From Graham MacIndoe comes this one of Tom Hanlon running cross-country against Steve Ovett, Peter Elli and others.
http://www.youtube.com/watch?v=kMIshYGgoqs&feature=g-vrec&context=G248c24aRVAAAAAAAAAA
Another from Graham of the NYC marathon described by Dave Clark in the Race Report section of this video
http://www.youtube.com/watch?v=msgGZCWvCIM&feature=results_main&playnext=l&list=PL14AF755D5A7DAE17
1974 Commonwealth Games with Don Macgregor –
http://www.youtube.com/watch?v=vjl1zdqXeGU&feature=related
Tom McKean in 1986: