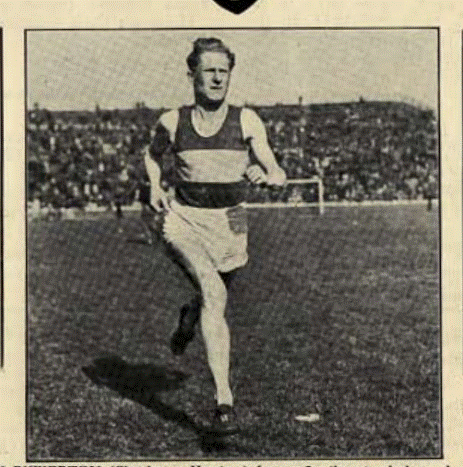 Ben Bickerton was a remarkably good runner who ran for Scotland in the 1950 International cross-country race and who won many medals both individually and as a member of the very good Shettleston Harriers team in the post-war years. He was also a photographer and the club centenary history remarks that he was feeling that he was becoming "stale" and so he gave up running to concentrate on his career as a photographer. Of his ability there is no doubt – the reproductive technology was nowhere near as good as it is at present but just looking at the photographs, you see the quality. He did a lot of work for the 'Scots Athlete' in the 50's and when George Sutherland in Edinburgh started the 'Athletics in Scotland' in the 1970's, he worked for him too producing many excellent front covers among the race pictures inside the magazine. Walter Ross had several photographers already providing the illustrations for the magazine, mainly George Barber who was a member of Maryhill Harriers, and HW Neale, of whom I know nothing, Barber may be the subject of a separate page.
We start with some of Bickerton's work for the 'Athletics in Scotland' and then reproduce some from 'The Scots Athlete'.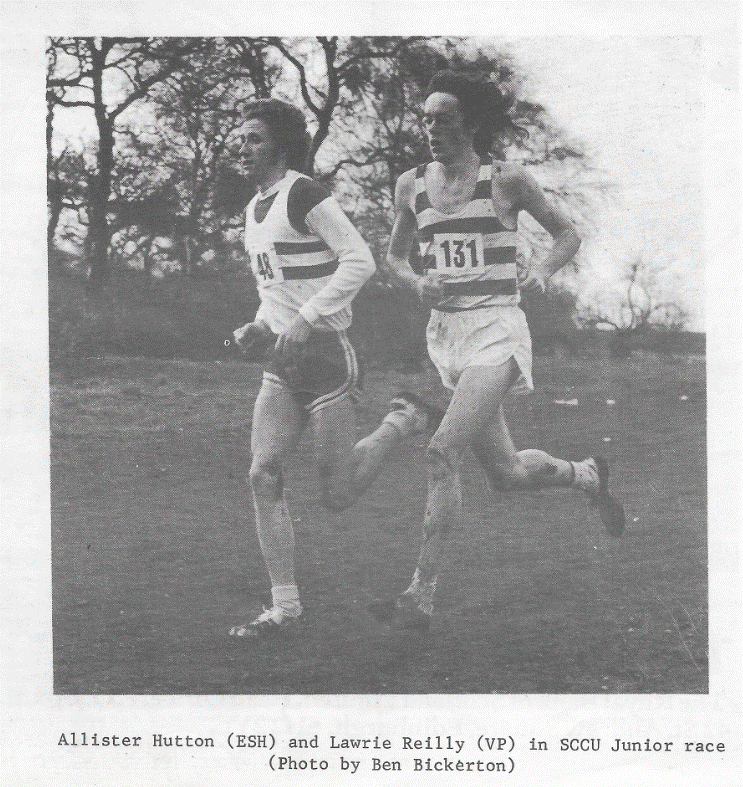 Allister Hutton and Lawrie Reilly in the 1975 Junior National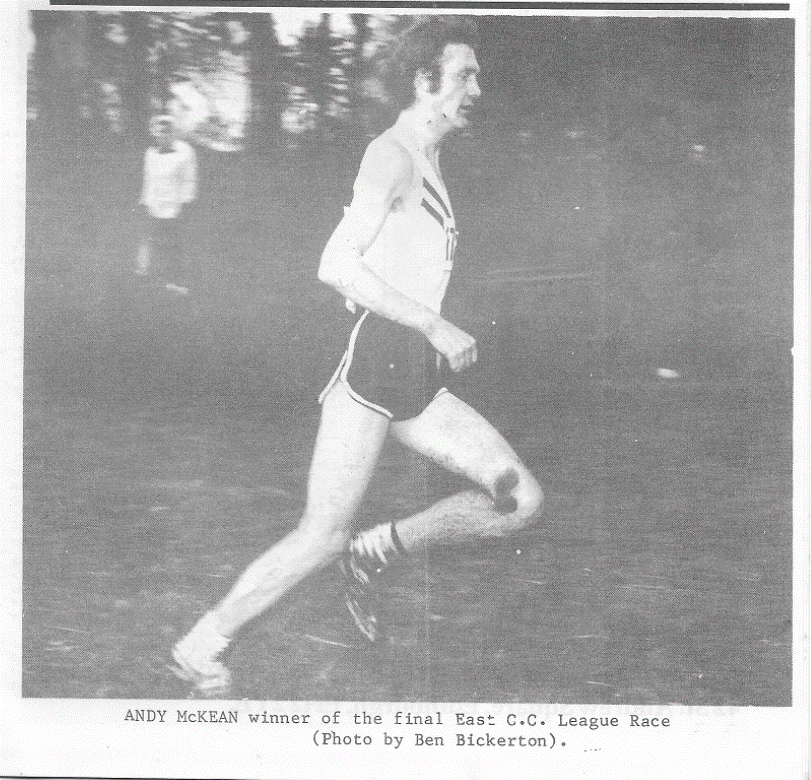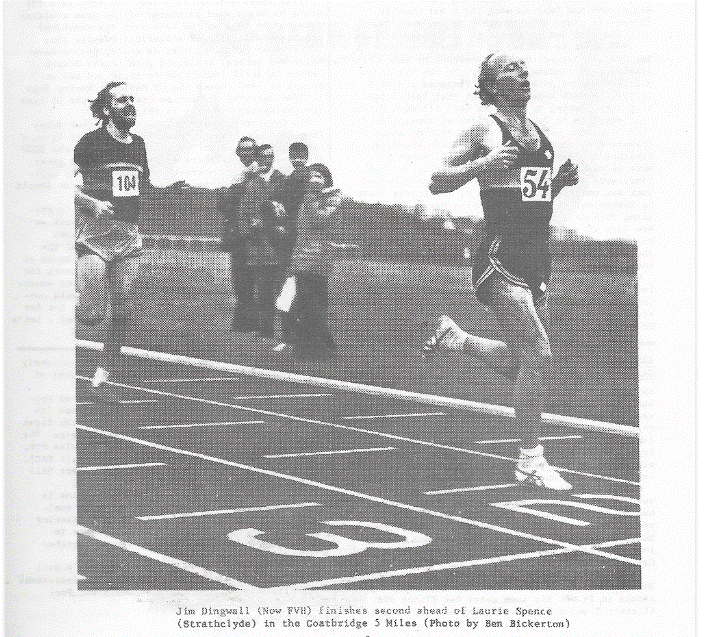 Coatbridge 5, 1975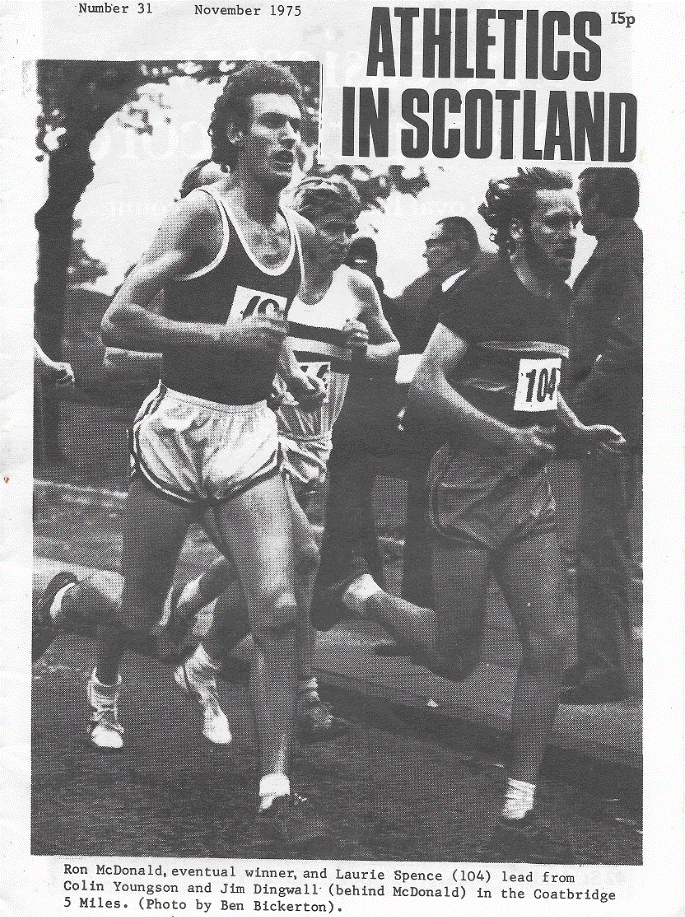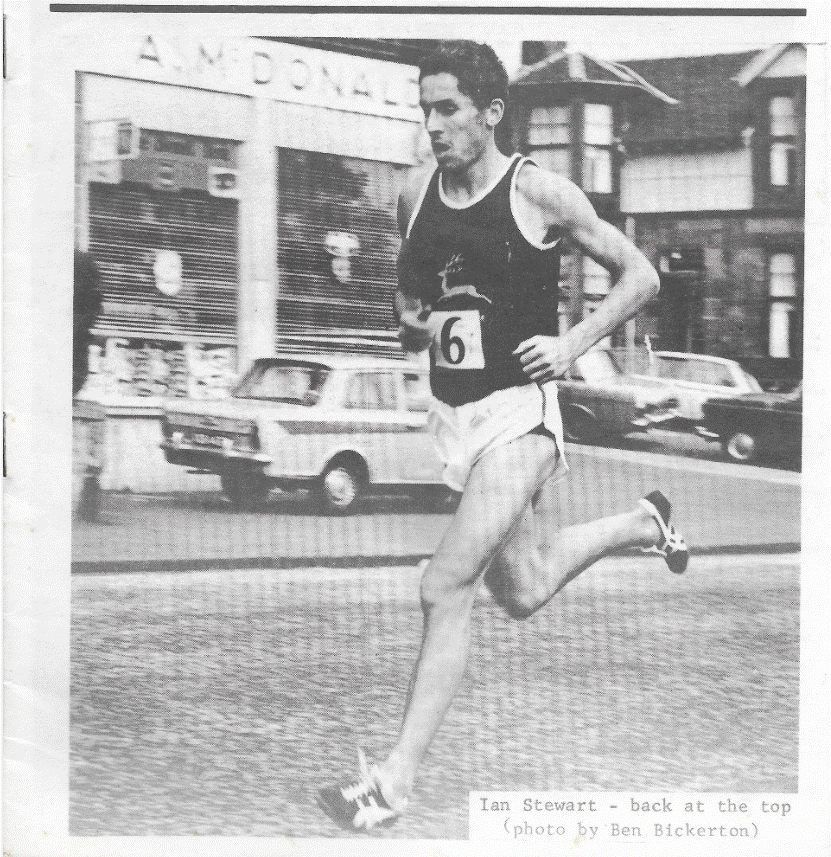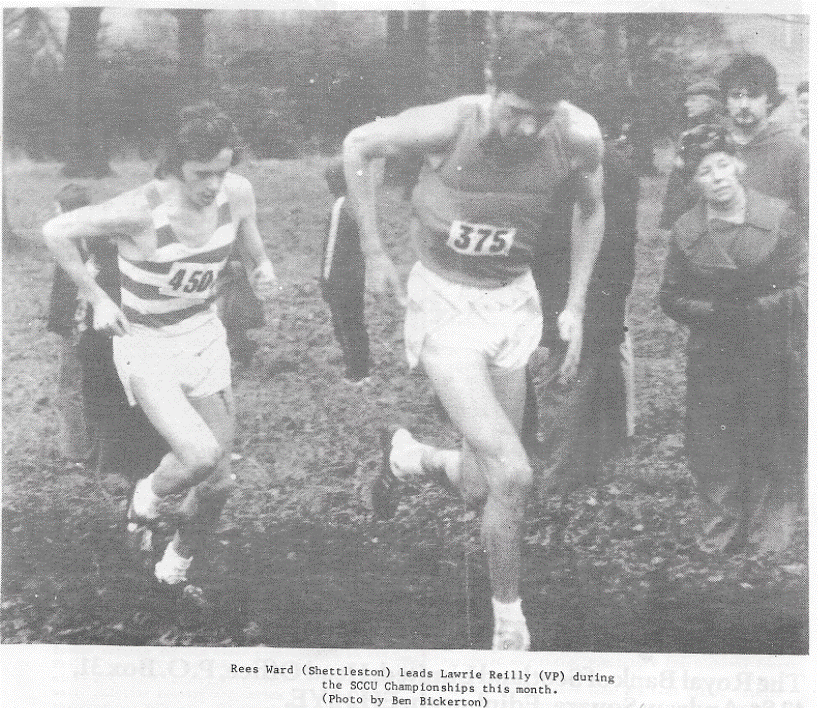 National 1976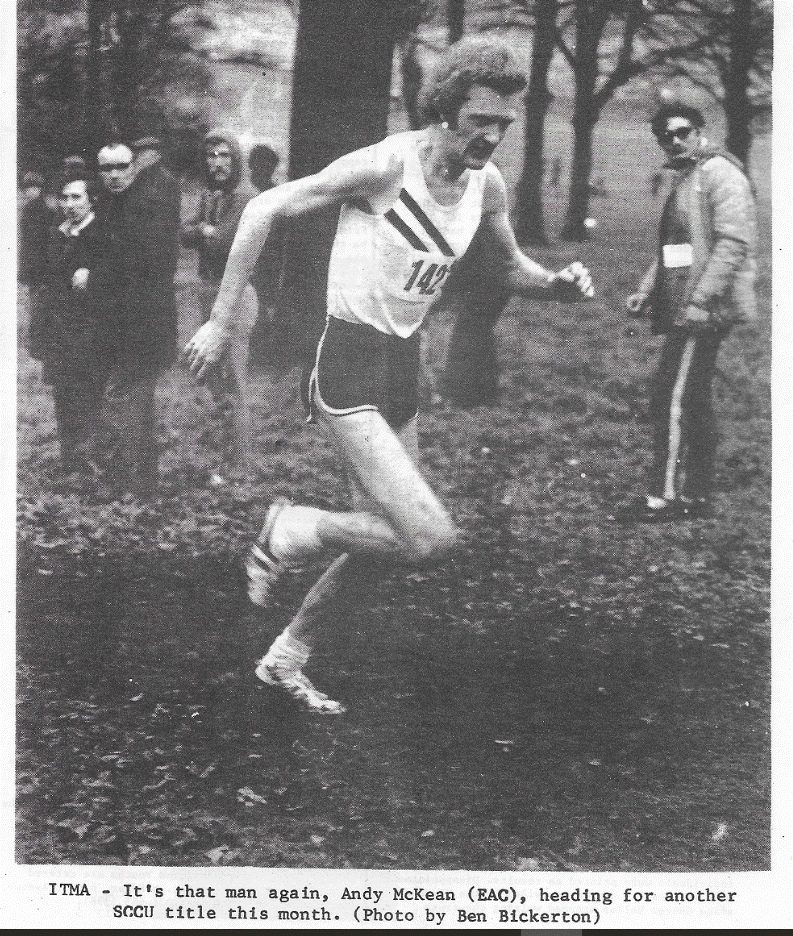 National 1976
Adrian Weatherhead and Andy McKean, National 1976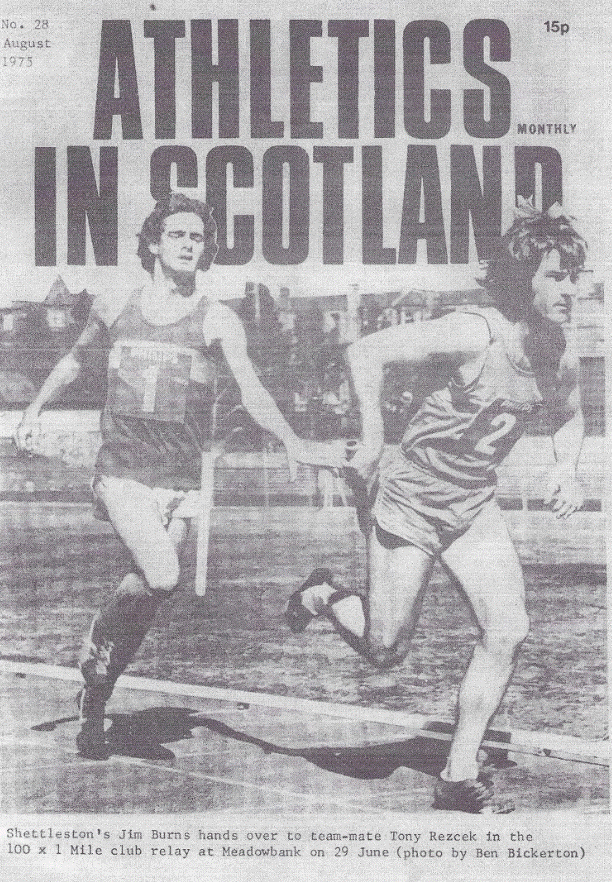 The above are some examples of his later work for George Sutherland, the images below are from Walter's 'Scots Athlete'. The first one is from 1955.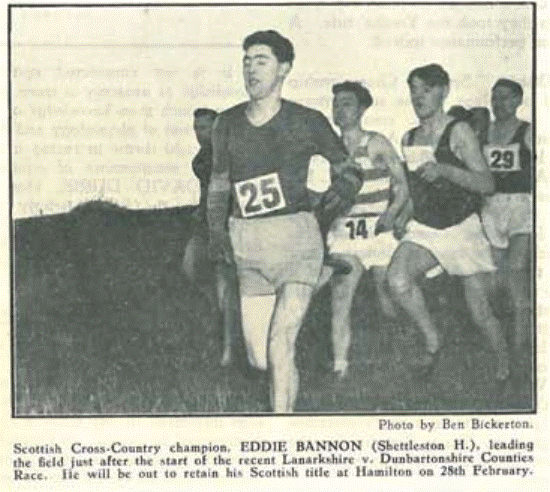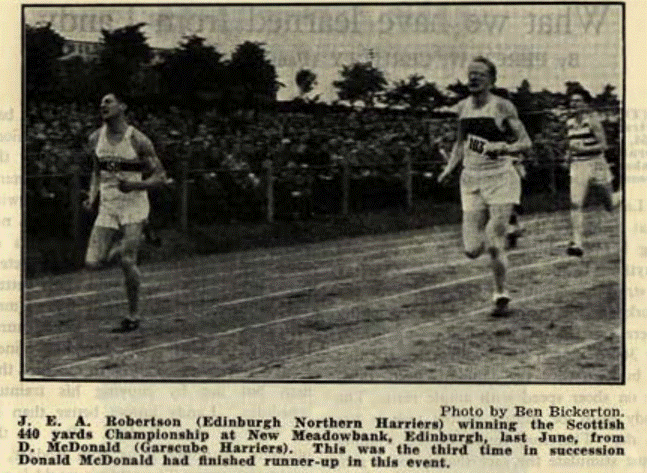 From 1954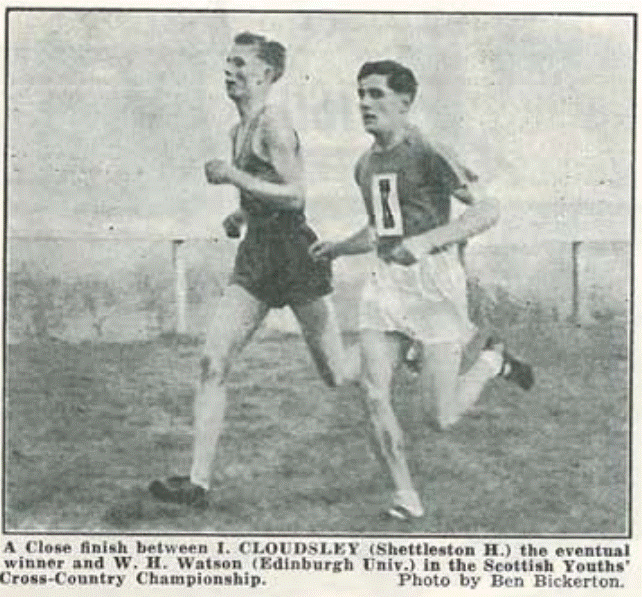 Above and below are both from 1954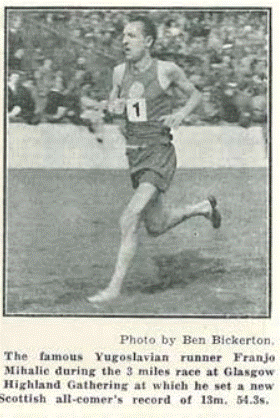 …