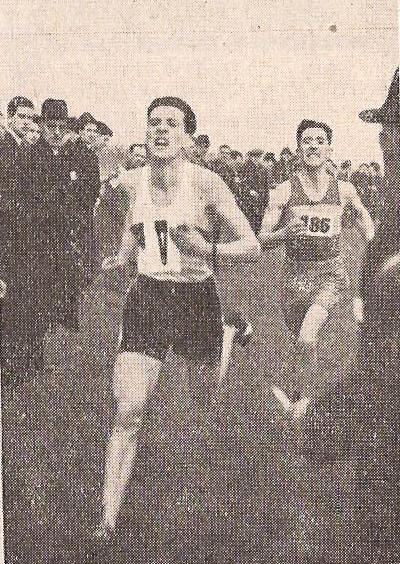 Frank Sinclair, Greenock Wellpark Harriers, one of Scotland's best milers and cross-country runners in the 1950's
The County Associations did a lot for the sport in providing an extra layer of competition on the way from newcomer to national champion. They also provided a natural progression for athletes at the start of the winter with road runners trying to sharpen up for the District and national relays and team building for the Edinburgh to Glasgow. It was a phenomenon that seemed to be a particularly west coast thing with the east coast clubs taking part in their own league. You can find out about that at this link .
The Renfrewshire Association was a very active one, and grew with every year that passed to include men's cross-country relays and championships, track and field championships for men and women as well as age group competition. Of course it awarded medals for competition success: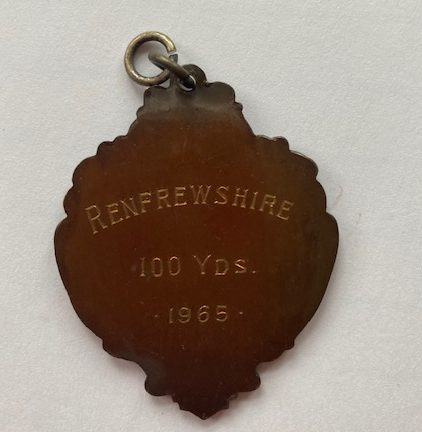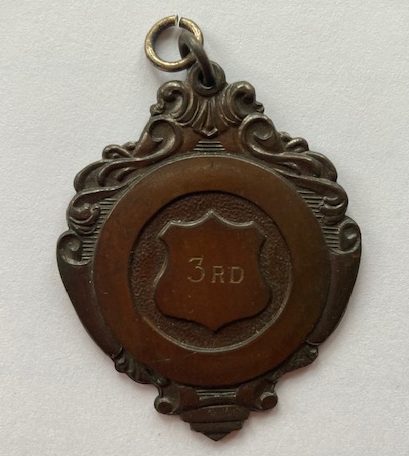 You can read about it at the links below.
Renfrewshire AAA 1947 – 1954 Renfrewshire AAA 1955 – 1959 Renfrewshire AAA 1960 – 65
Renfrewshire AAA 1965 – 70 .Renfrewshire AAA 1970 – 1978 Renfrewshire AAA 1979
Renfrewshire AAA 1980 – 85 Renfrewshire AAA 1985 – 1990
There was a boys and youths league organised by the four counties – Renfrew, Dunbarton, Lanark and Glasgow with track suit badges issued for that too: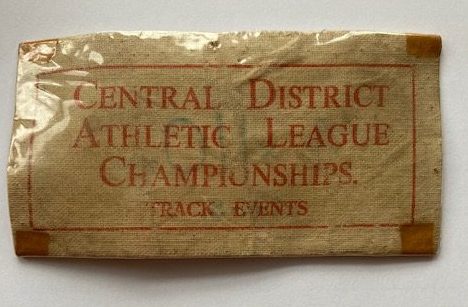 Below: The Bellahouston team that won the Edinburgh – Glasgow 8 stage relay in 1958.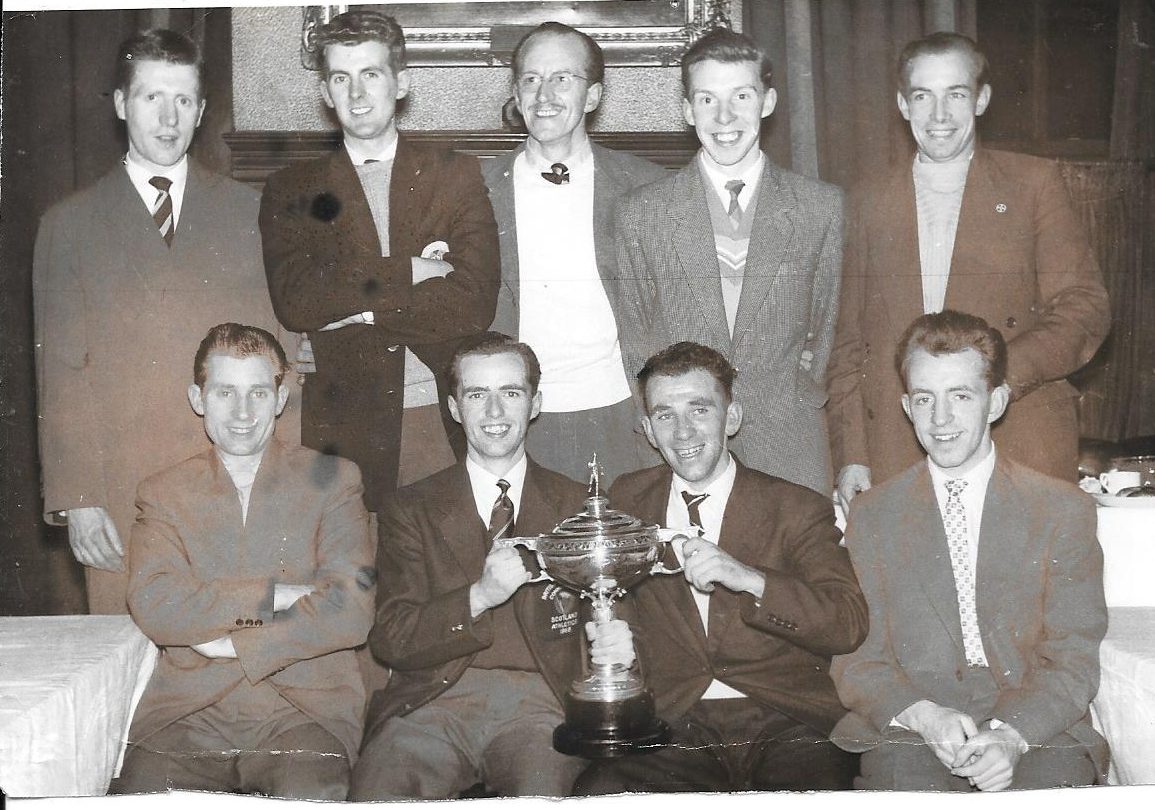 Back Row, from left: Des Dickson (7), Billy Goodwin (1), Hugh O'Neil (Team Manager), Jimmy Irvine (3), Bert Irving (6)
Front Row: Dick Penman (5), Joe Connolly (6), Harry Fenion (4), Ramsey Black (8)