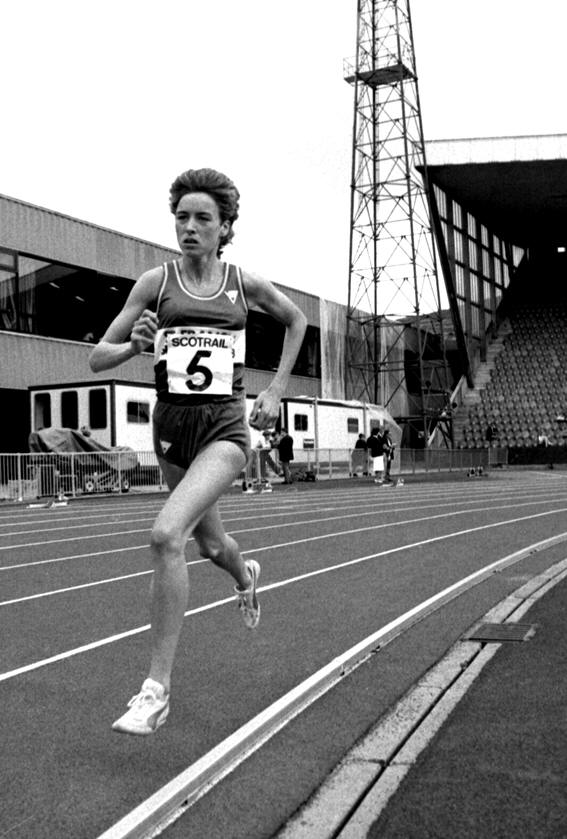 The 1986 Commonwealth Games were as memorable as those of 1970 with some very good performances by Scottish athletes like Liz Lynch and Tom McKean – but also unfortunately for the fact that there were some outstanding candidates for selection who were deliberately overlooked (given that it was a home Games, then there should have been three per event anyway I think) but even more for the dreadful financial organisation and the boycott by most of the African countries. The Games were summed up well by Wikipedia as follows
Organisation and controversy
Despite the popular success of the previous 1970 Commonwealth Games in Edinburgh, the 1986 Games are remembered with considerable notoriety due to a large political boycott and financial mismanagement.
The Games were boycotted by a majority of countries, largely African, Asian and Caribbean states, and making it appear as a whites-only event. Of the 59 eligible countries, 32 boycotted the Games due to the Thatcher government's attitude towards British sporting links with apartheid-era South Africa as opposed to the sporting boycott of South Africa. It resulted in the lowest number of athletes since the 1950 Commonwealth Games
Further controversy came about when it was revealed that due to the lack of participation and associated decline in anticipated broadcasting and sponsorship revenues, the Organising Committee was facing a serious financial black hole, and the boycott ended any prospect of securing emergency government assistance. Businessman Robert Maxwell stepped in to offer funding, taking over as chairman, but despite promising to invest £2m, Maxwell's contribution was just £250,000. On a budget of £14m, the Games opened with a deficit of £3m, which later grew to £4.3m, and instead of putting enough money into the event to save it, the new chairman of the Games asked creditors to forgo half the payment due to them to keep the event out of liquidation. The debt was finally paid off in 1989, with the city of Edinburgh losing approximately £500,000.
The list of countries taking part is not huge, 27 in all – in 1970 the figure was 44 countries entered. The boycott took a big toll in terms of countries, athletes and sponsorship! The countries were –
| | | |
| --- | --- | --- |
| Cayman Islands | Falkland Islands | Scotland |
| Cook Islands | Vanuatu | Northern Ireland |
| Samoa | Maldives | Isle of Man |
| Norfolk Islands | Singapore | Guernsey |
| Fiji | England | Hong Kong |
| Gibraltar | Canada | Malawi |
| Lesotho | Australia | Botswana |
| Malta | New Zealand | Jersey |
| Swaziland | Wales | Bermuda** |
** Bermuda took part in the Opening ceremony but boycotted the rest of the Games.
Despite the selectors omitting from the team several athletes who were well worthy of selection, the Scottish team was sixth country of the thirteen who won medals.
[ Medals by Country ] [ The Early Problems ] [ Scotland's Runner Covers the Games ] [ Men's 800m ] [ Women's 10000m ] [ Team Managers Report, Men] [ Team Managers Report – Women ][ Alastair Shaw's Gallery ] [ The Programmes ]