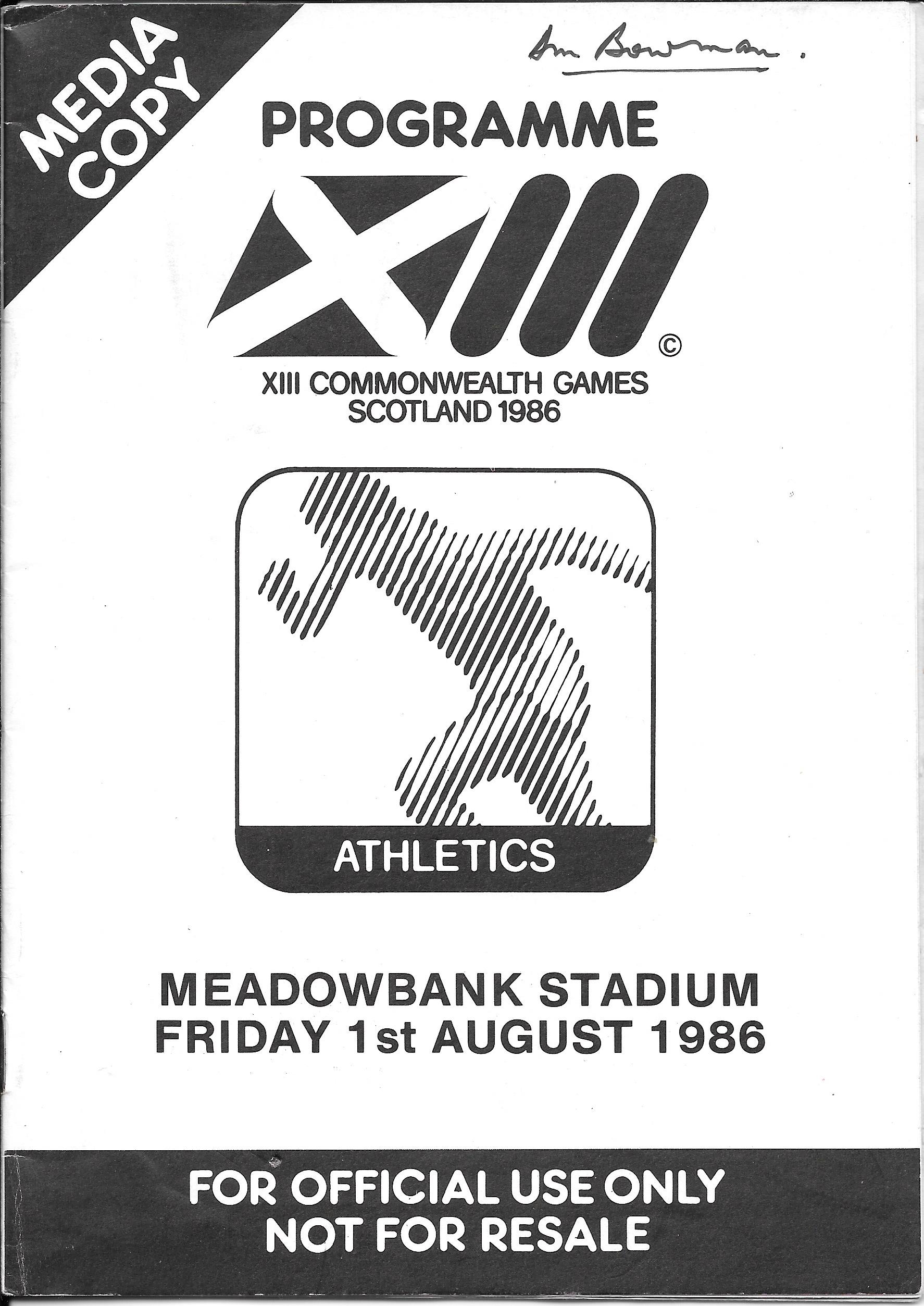 Among the significant documentation provided for the Games was the programme, but in fact there were two.   The one least seen was the 'Media Copy' and we'll have a look at that first.   I have a number of copies of both – almost all from Des Yuill but a couple from David Bowman – and this one was chosen because it was for the day of the marathon races, men's and women's.   The Media Copy ran to 24 pages of thin, matt finish paper, not 'built to last' so to speak and it was issued to ALL officials and to Press, TV and Radio.   It had all the information you needed but was a thin, flimsy document.  When you opened the document up, the first information was about the officials with comprehensive lists.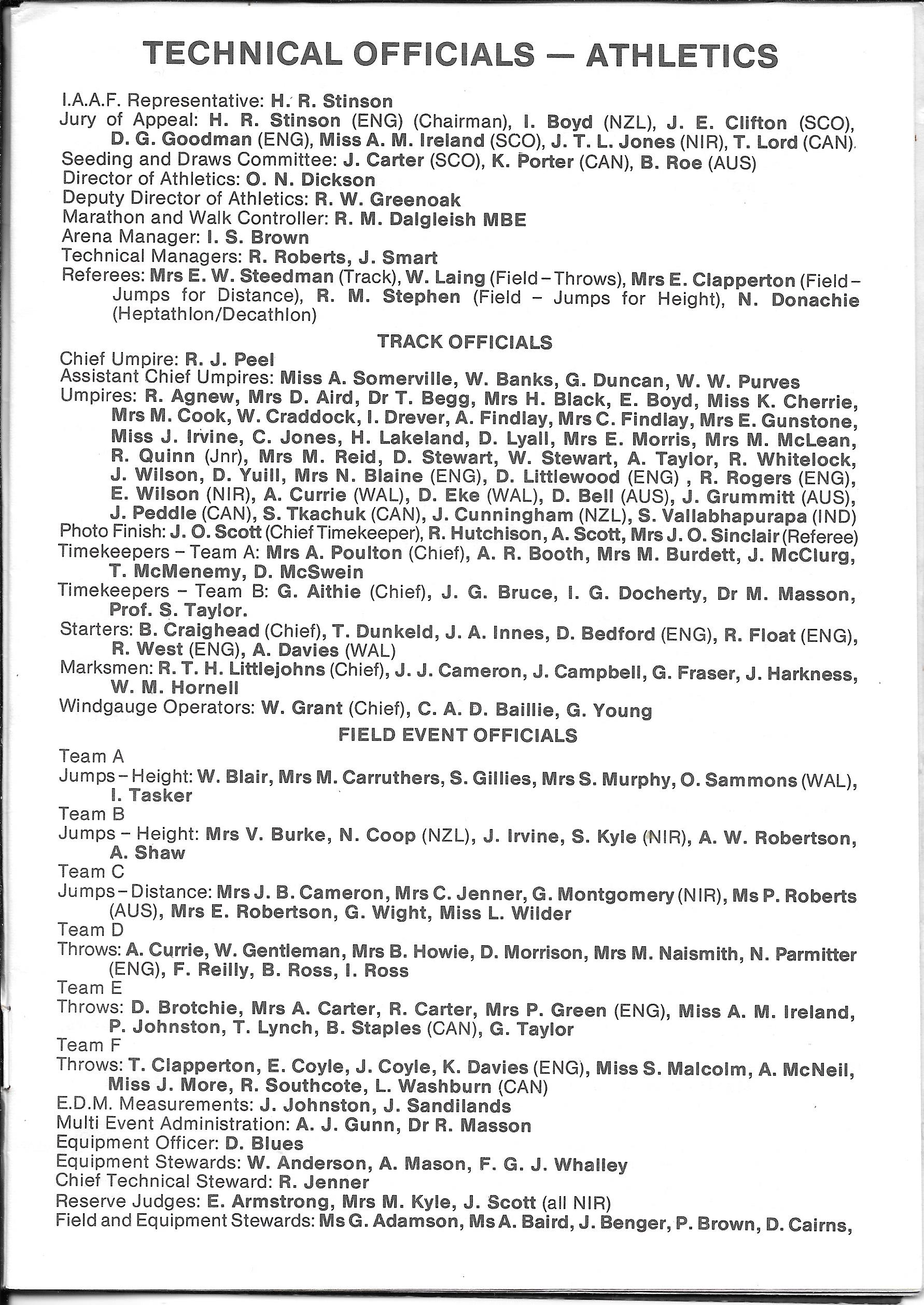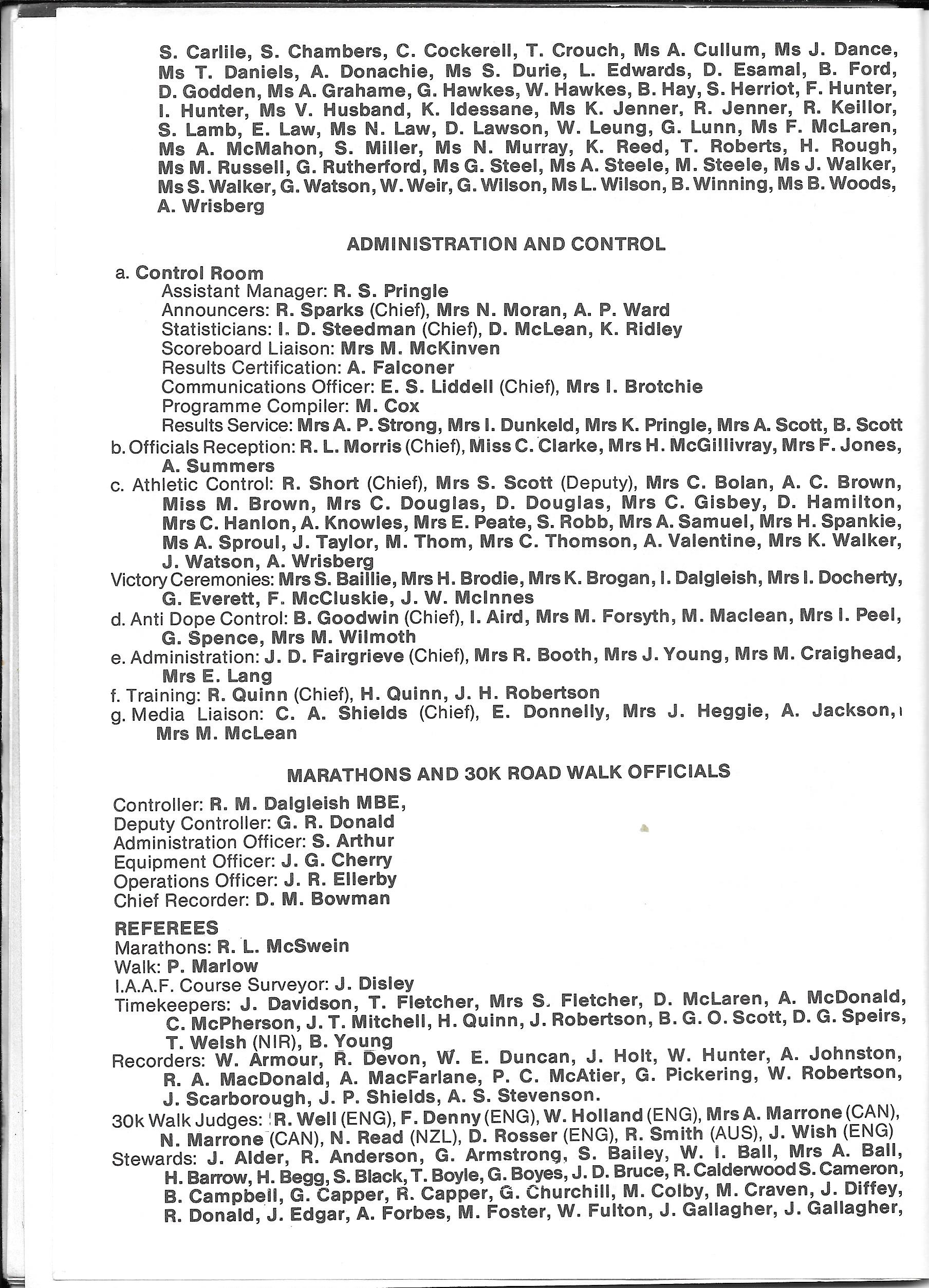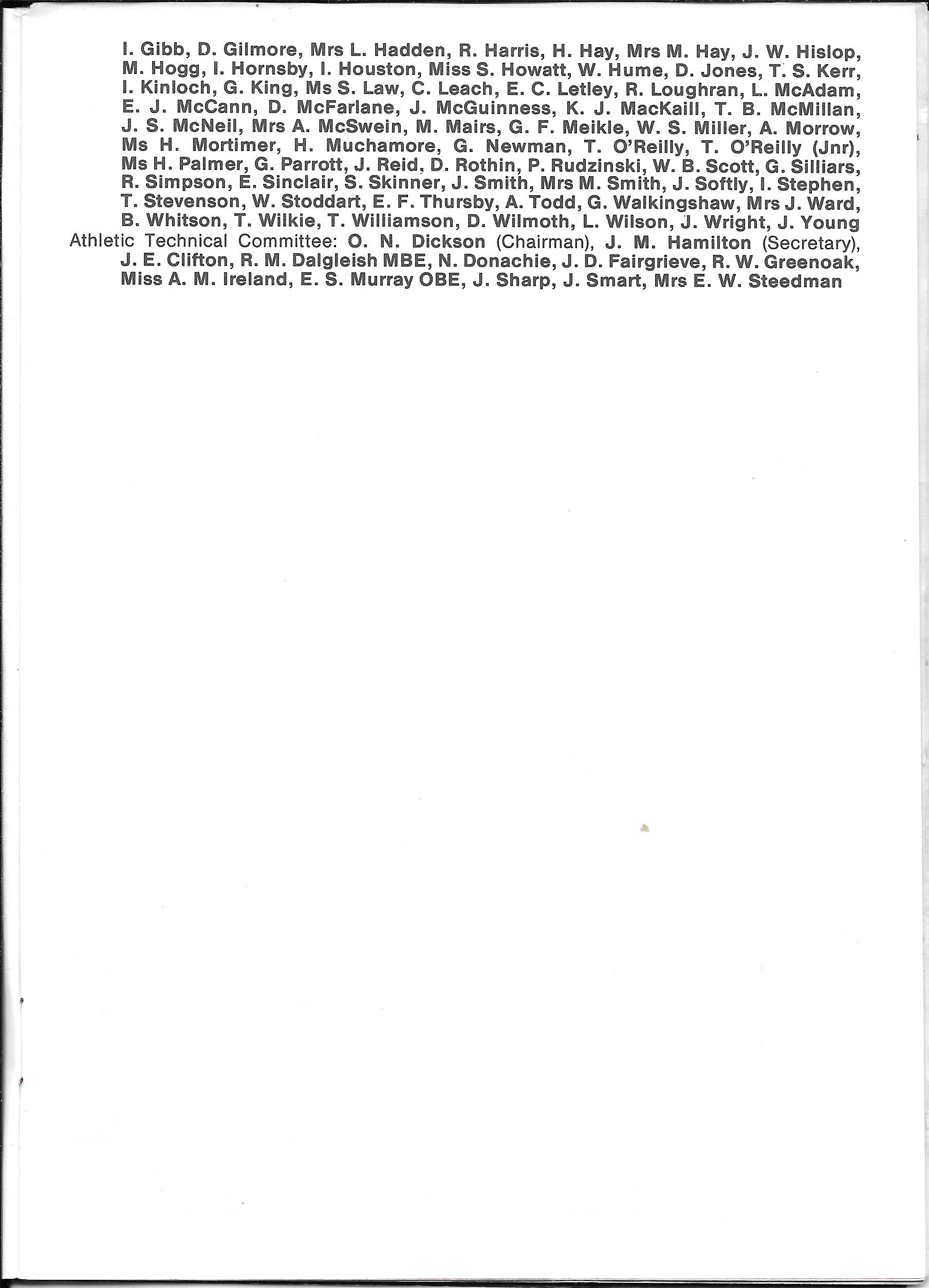 Then came basic technical information …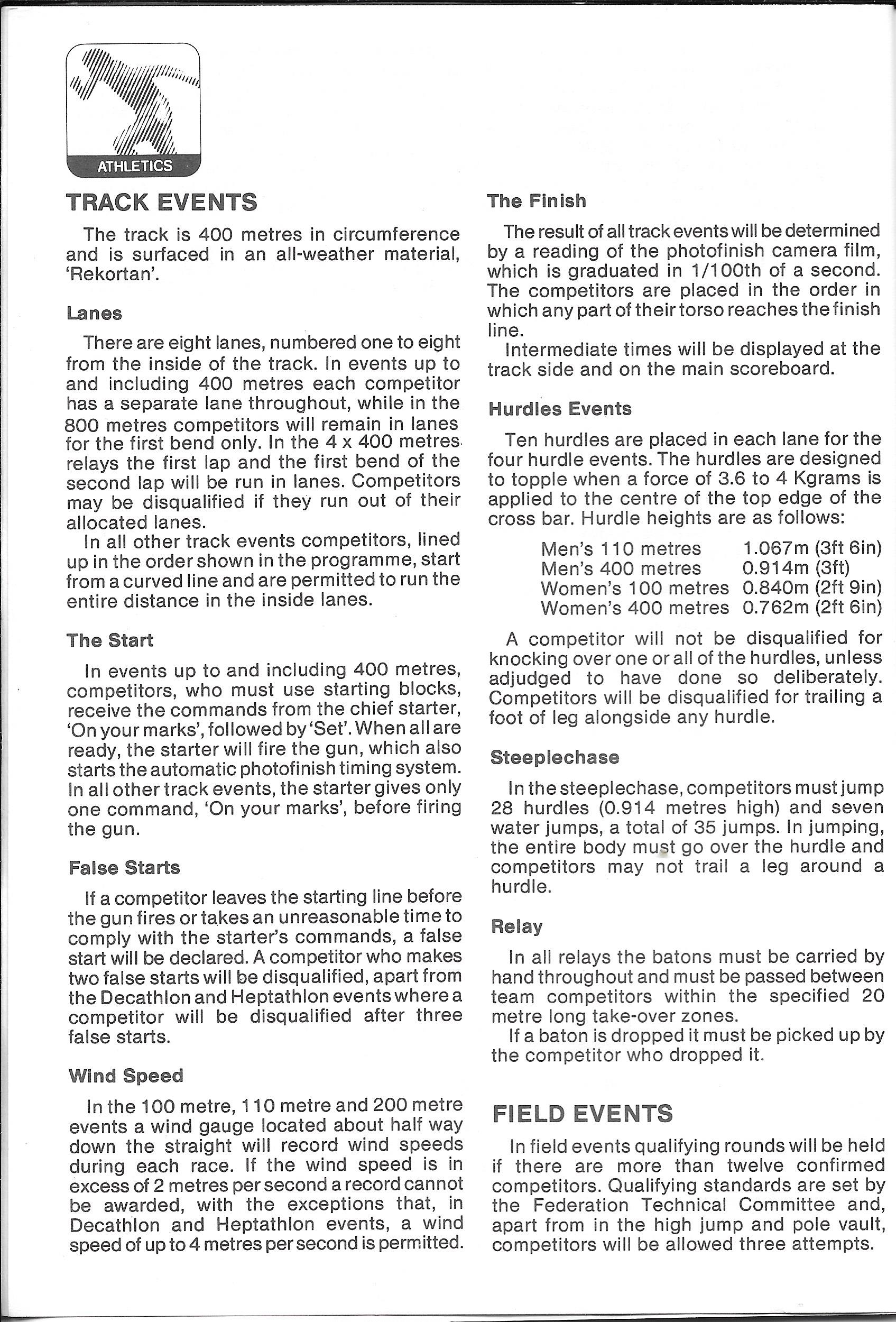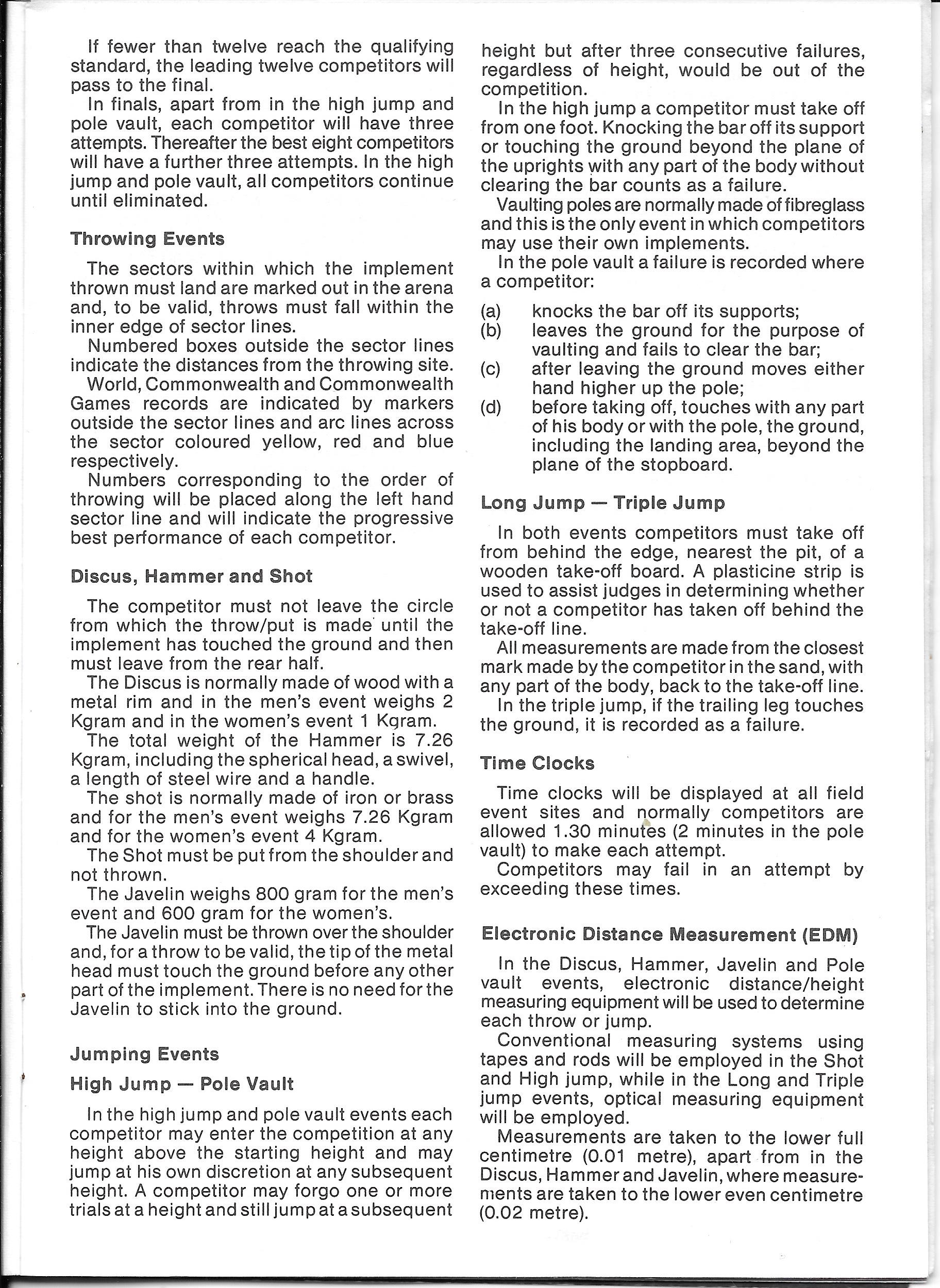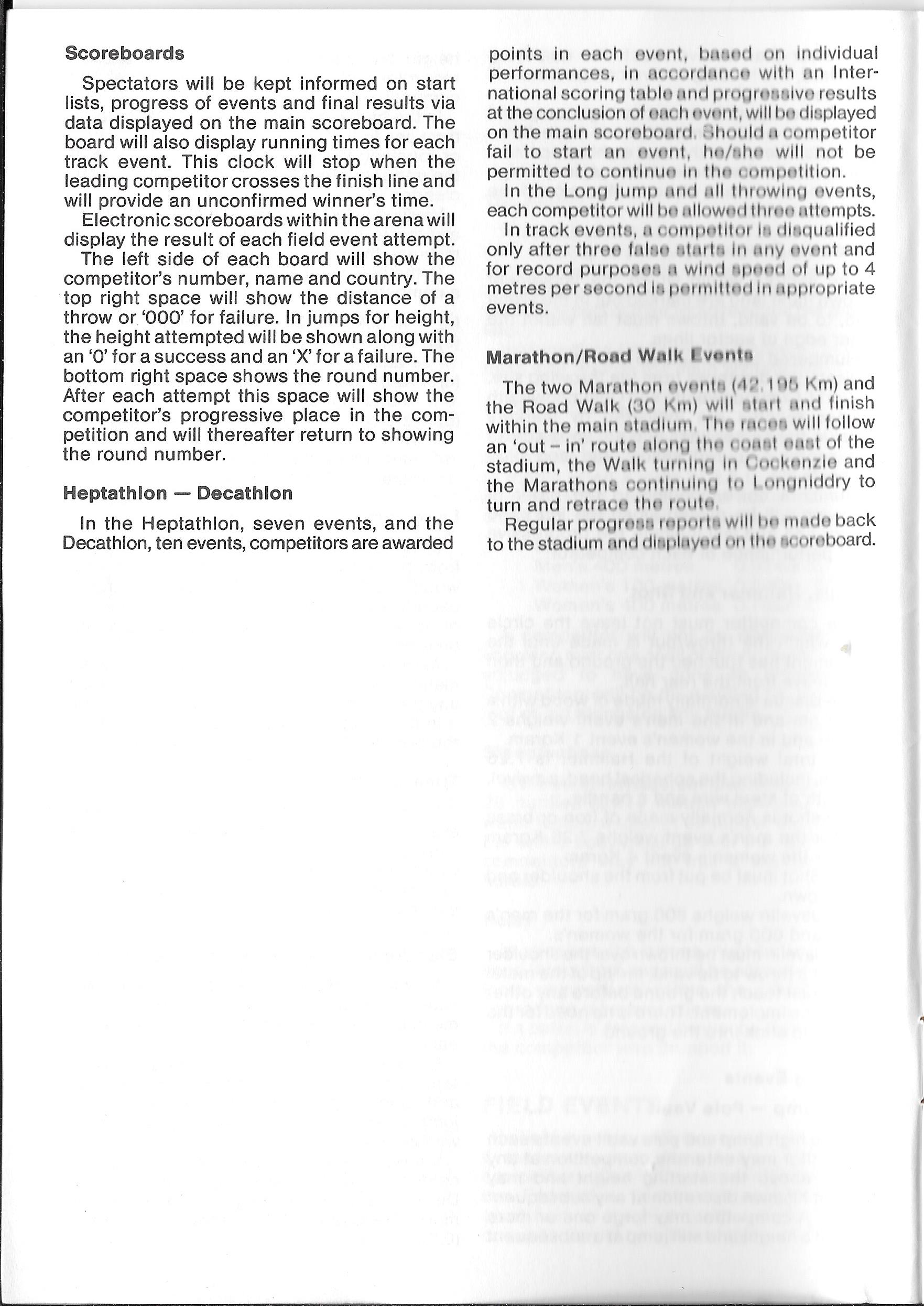 Then came the details of the day's events, after only Seven pages including the cover.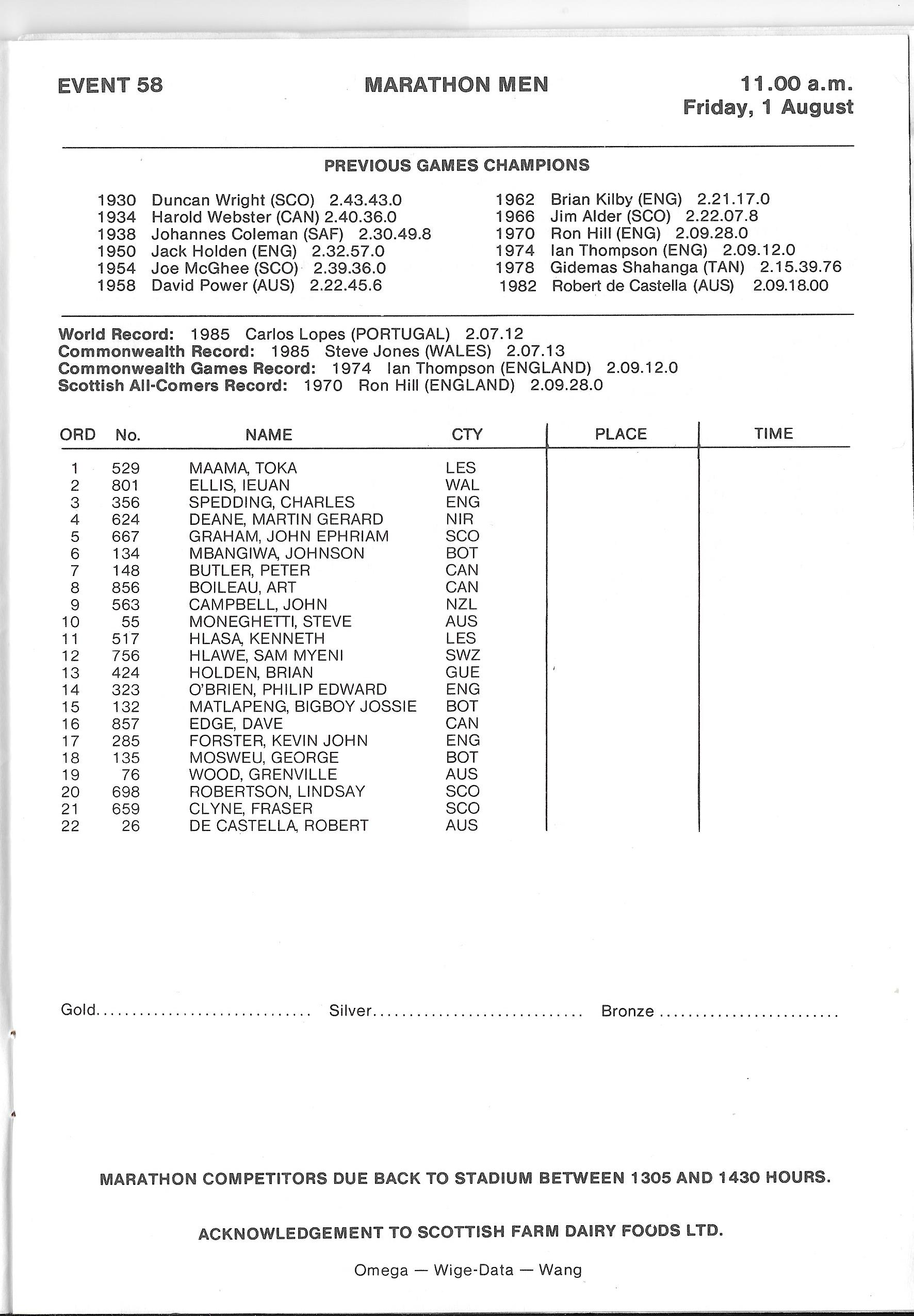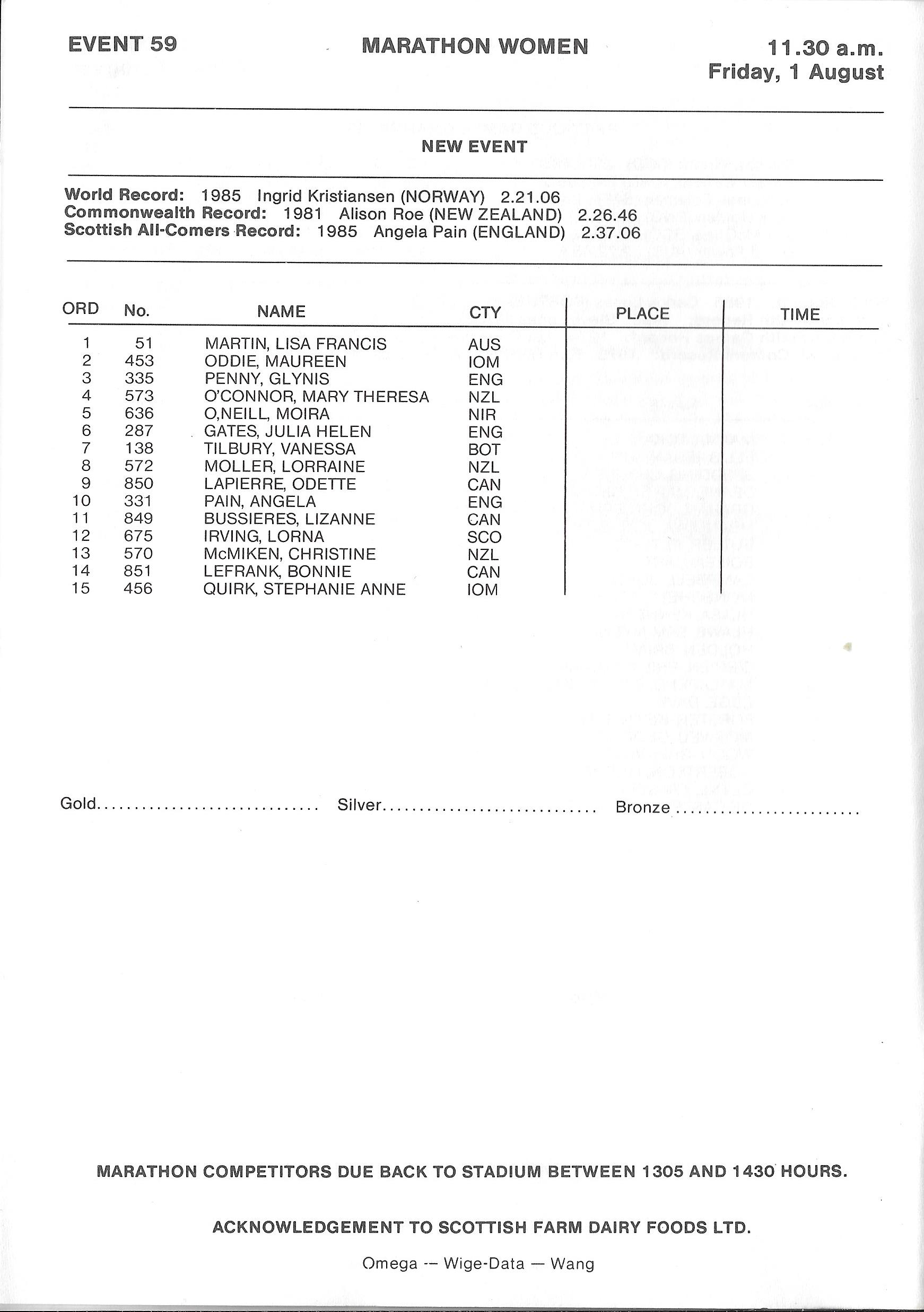 This particular programme belonged to David Bowman who was largely responsible for organising the marathon, as he had been in the 1970 Games and as such it had an insert not generally available.   This listed the officials for the event in great detail – the four sheets that follow have David's notes on the day.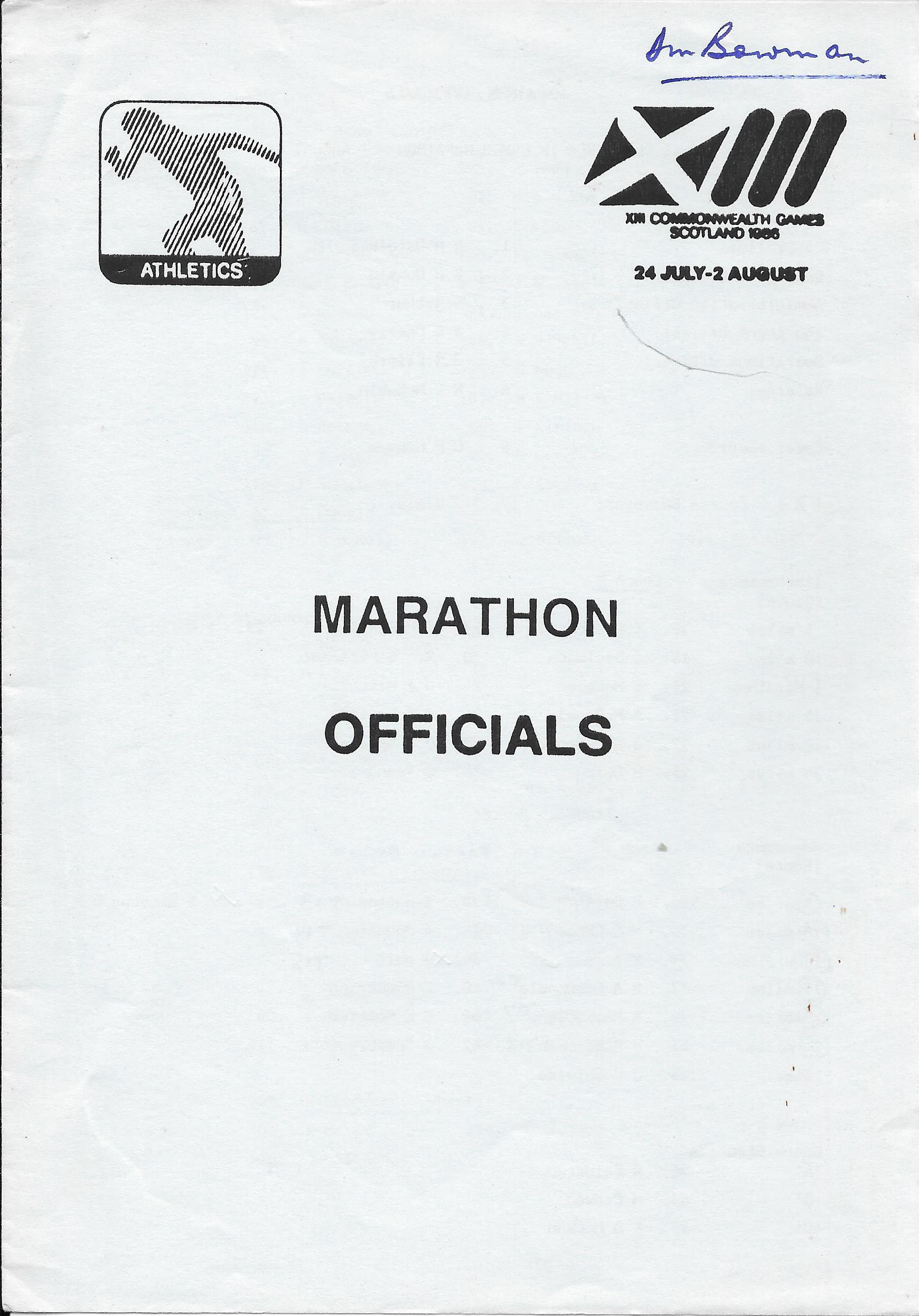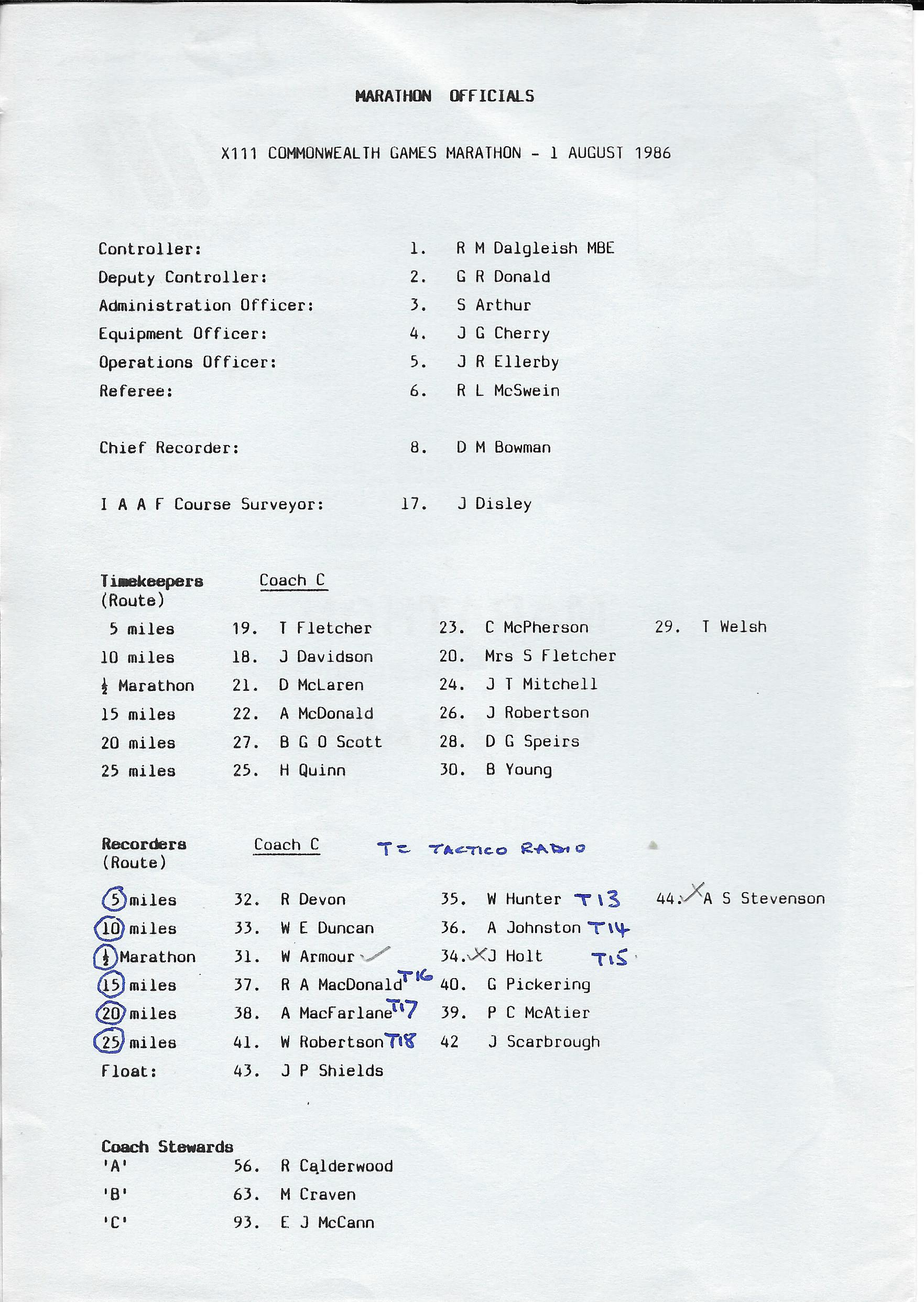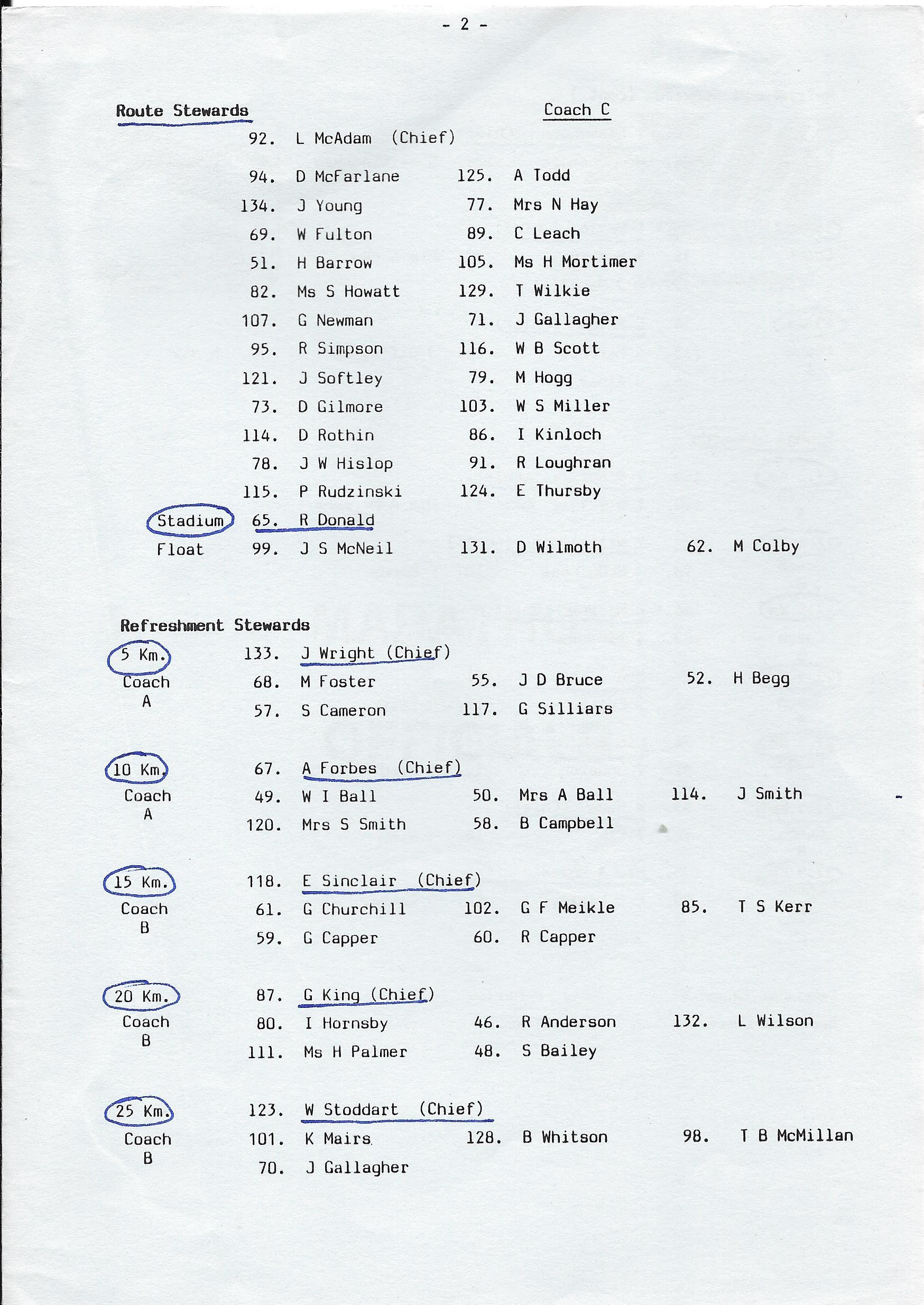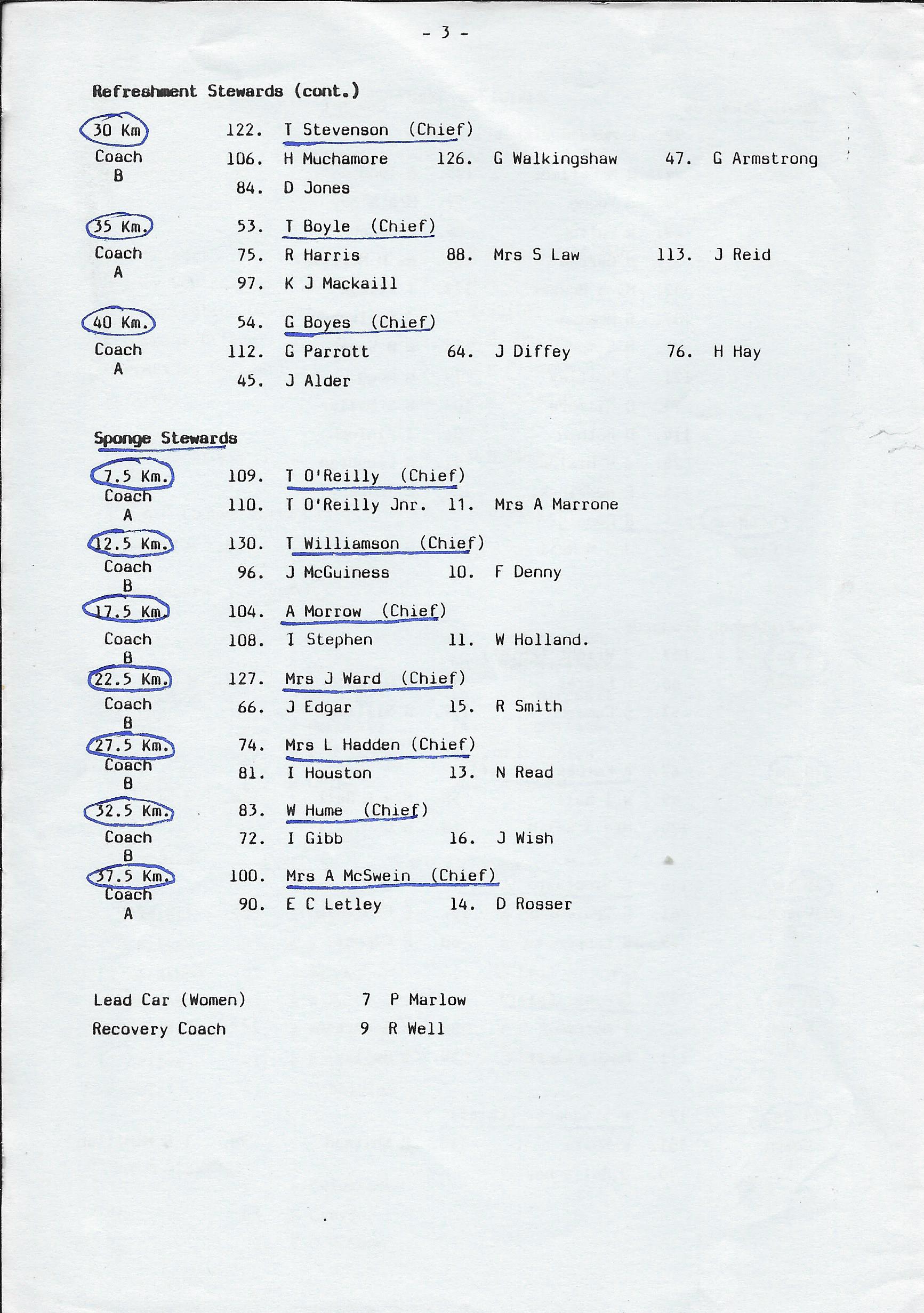 Even a cursory glance at the list of officials above reveals many well kent names in Scottish athletics who were prepared to perform all sorts of tasks to keep the show on the road – George King and Bil Stoddart from Greenock Wellpark, Tommy Boyle, Tom O'Reilly, Tom Stevenson, Tom Williamson, Alastair Macfarlane, Dunky McFarlane, many, many more.
The programme continued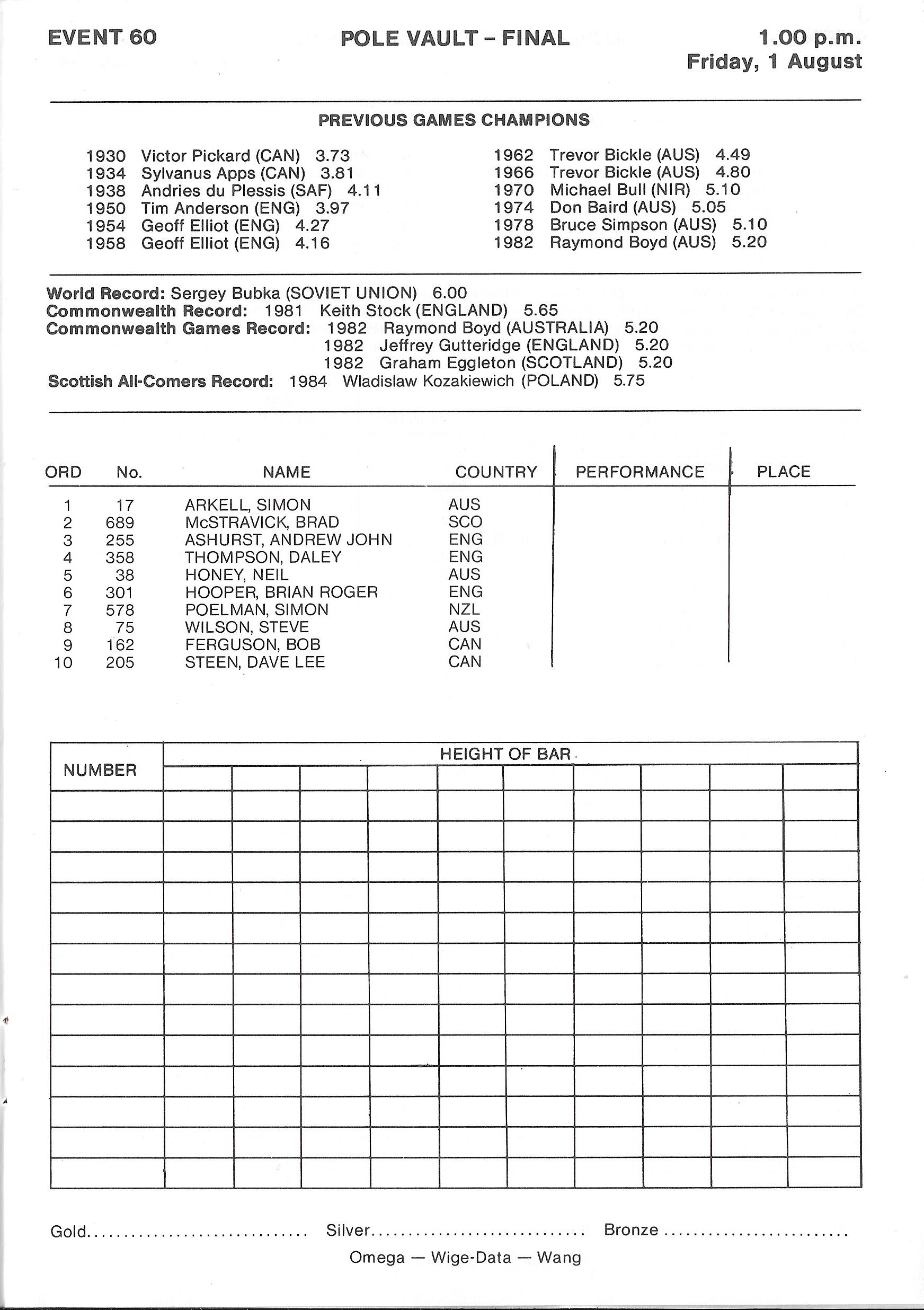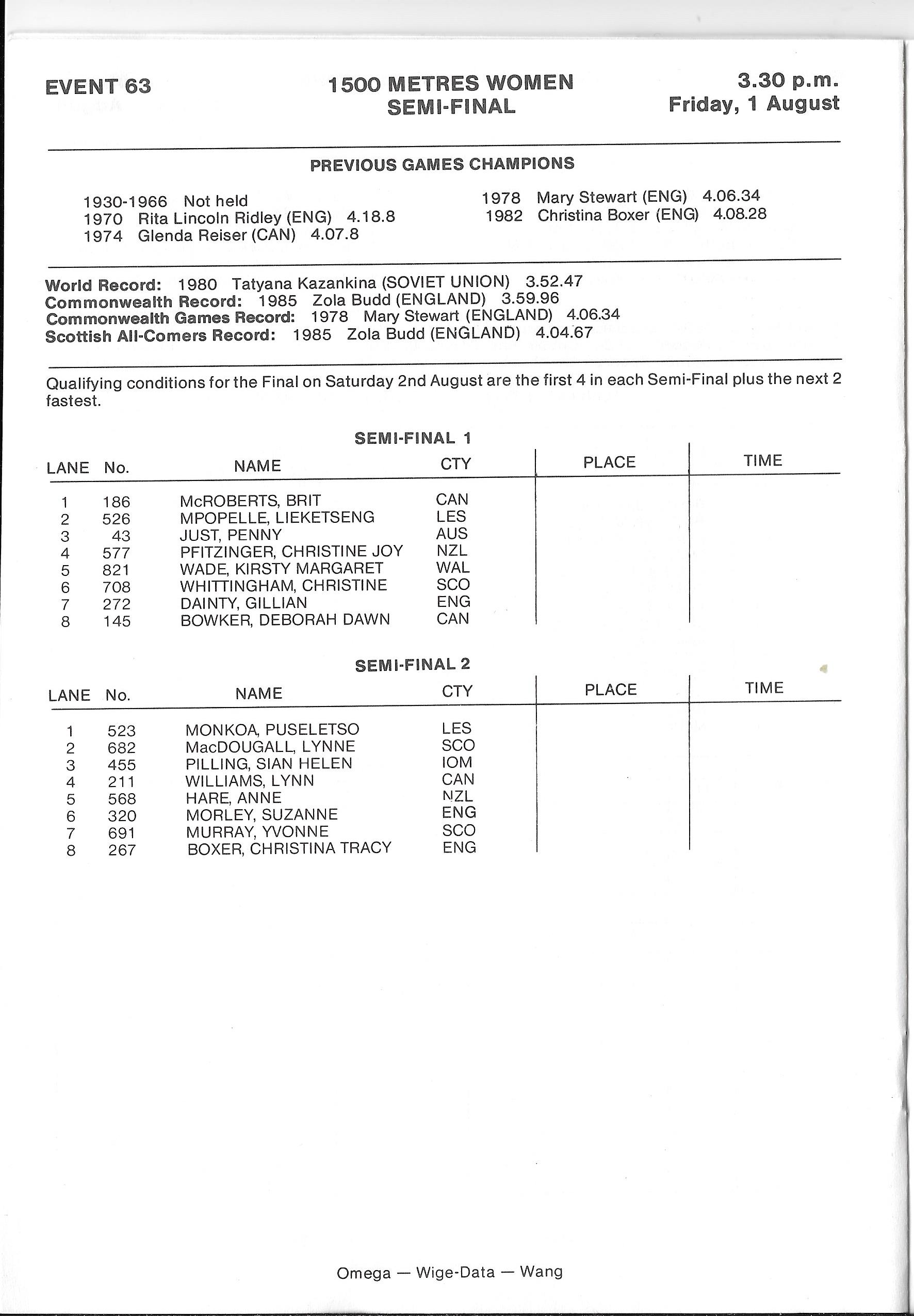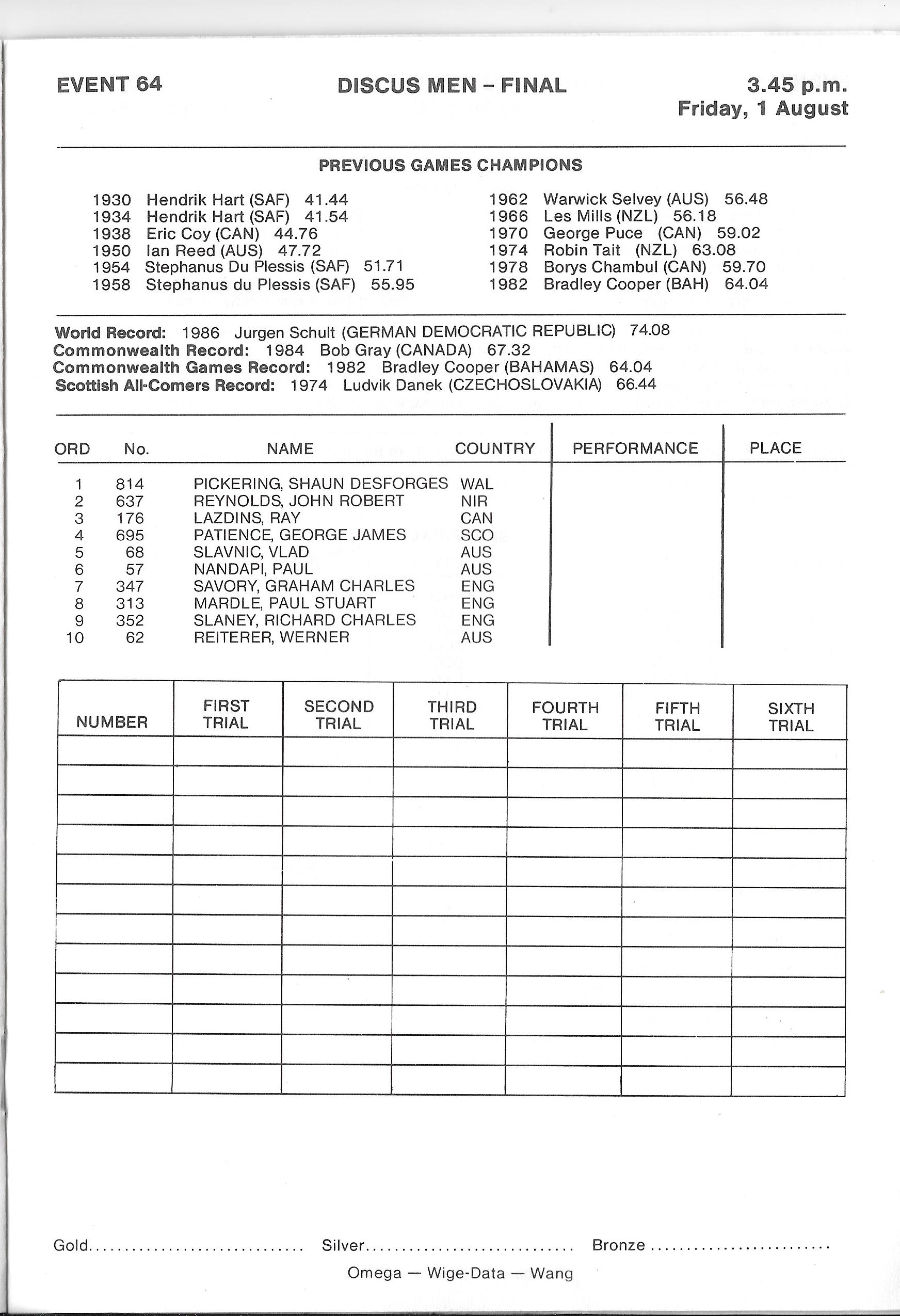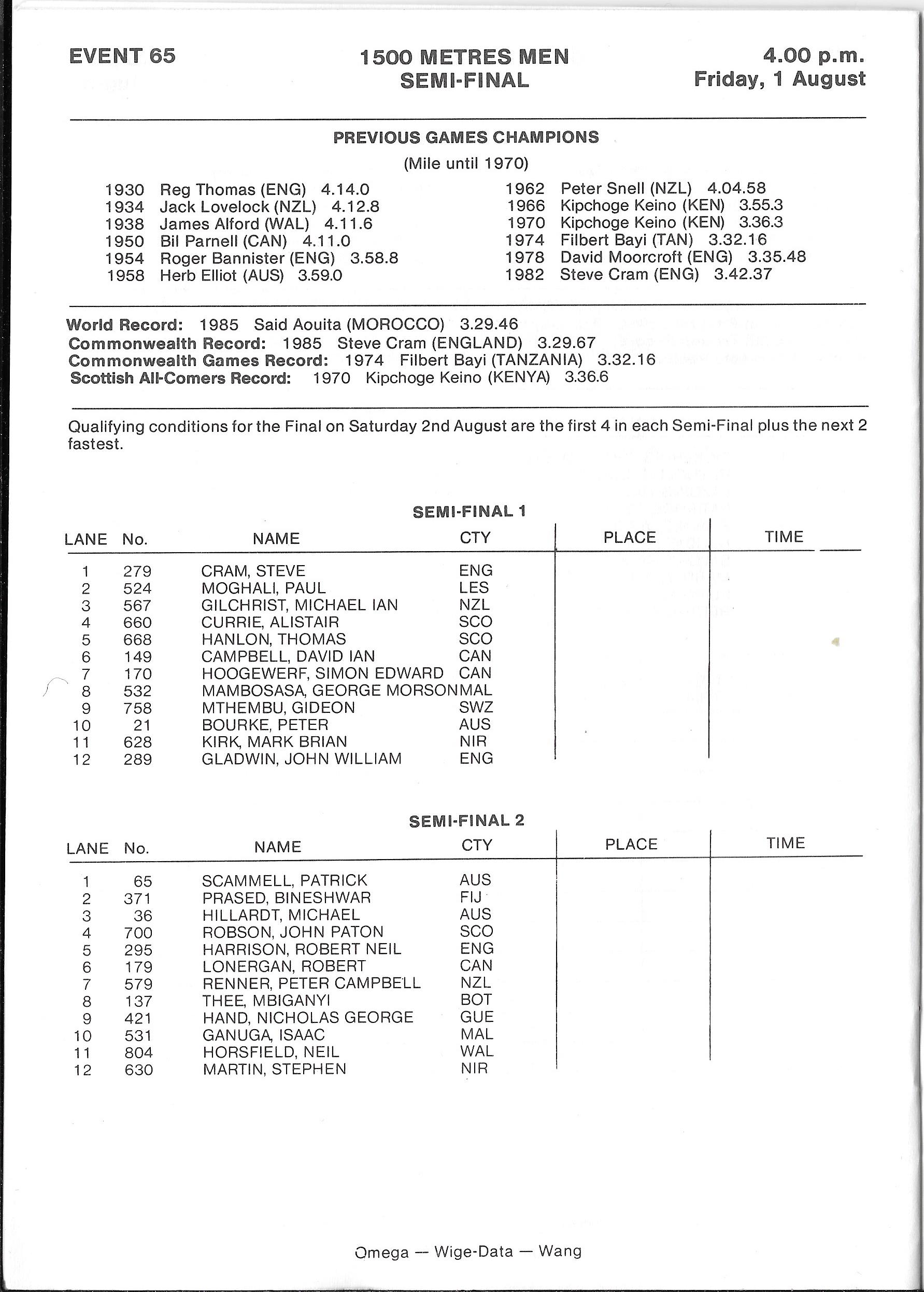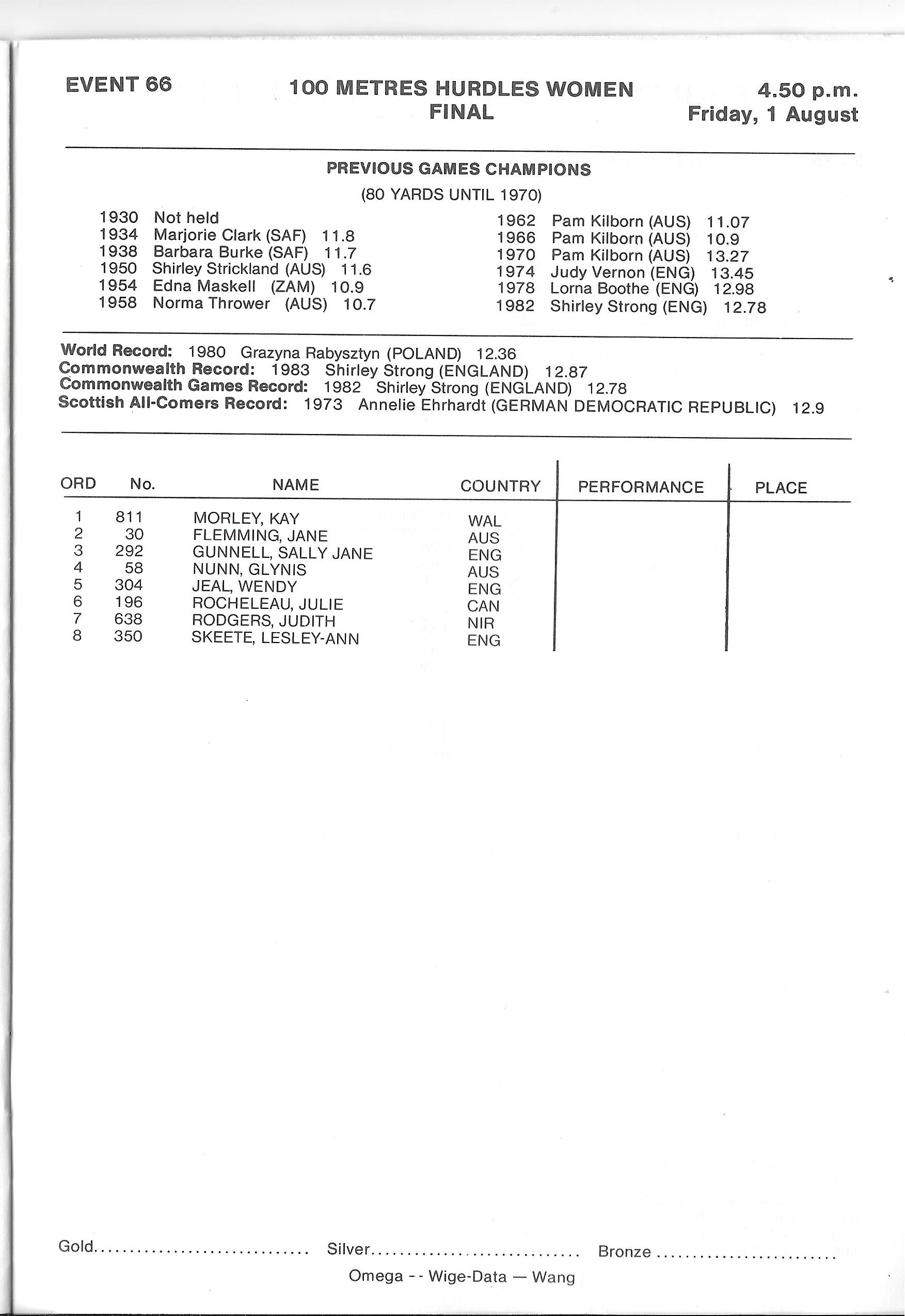 Every day the programme contained the results of the previous day's events –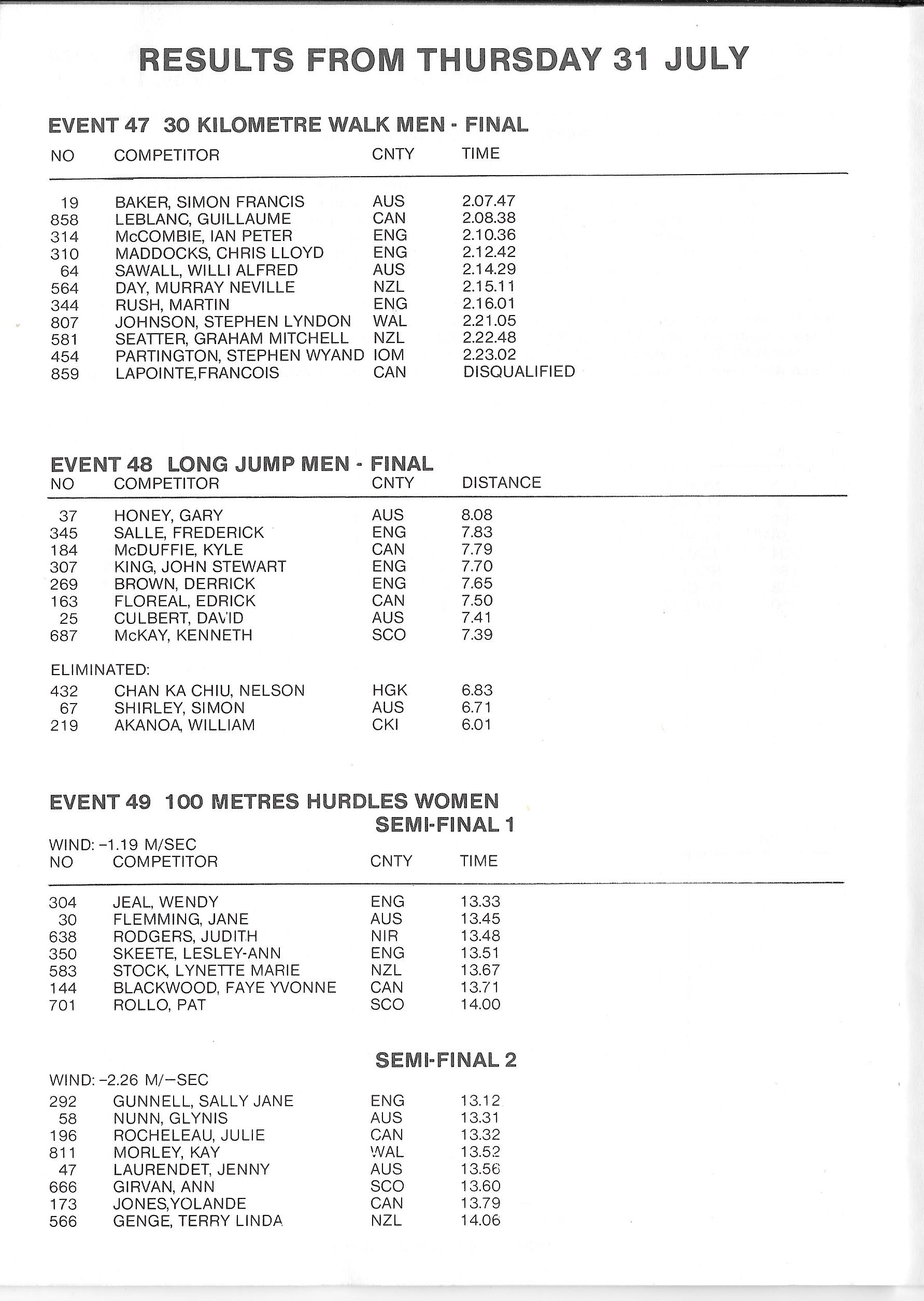 That was the media copy of the programme – not many left now of the hundreds that were printed.   It was basic information – lists of officials, technical information, events of the day, yesterday's results and the people in charge of each event had an event specific insert.   This one was free of course …..
The copy sold to the public had 60 pages of strong, shiny paper, 32 single page adverts, two double page adverts and a list of advertisers.  It contained everything that was in the Media Copy.  The adverts were for firms many and varied – 4 breweries and 5 distilleries for a start along with many prominent Scottish firms such as Wang in Cumbernauld, and international companies – Nikon, Rank Xerox, British Telecom, Coca-Cola, Omega.   Obviously meant to be kept for a souvenir.   Cost was 75 pence.   Des gave me copies of both for most days.