Willie McGregor was first of all a runner, then a photographer of talent. He went to all the races and track meetings that he could and took lots of photographs. Not random photographs, but at significant parts of the race – the line up and at the finish obviously but at other points like the top of a hill, at a difficult turn or when two hard racers were battling it out. I bought a box of his photographs from him and some others have come from Graham MacIndoe's facebook page of Scottish Runners in the 1980's and Beyond. The pictures are what matter – there are several pages of them, all good – maybe all excellent would be more accurate. This page is a mix of track, road and cross-country, page two is cross-country and page three is of road runners.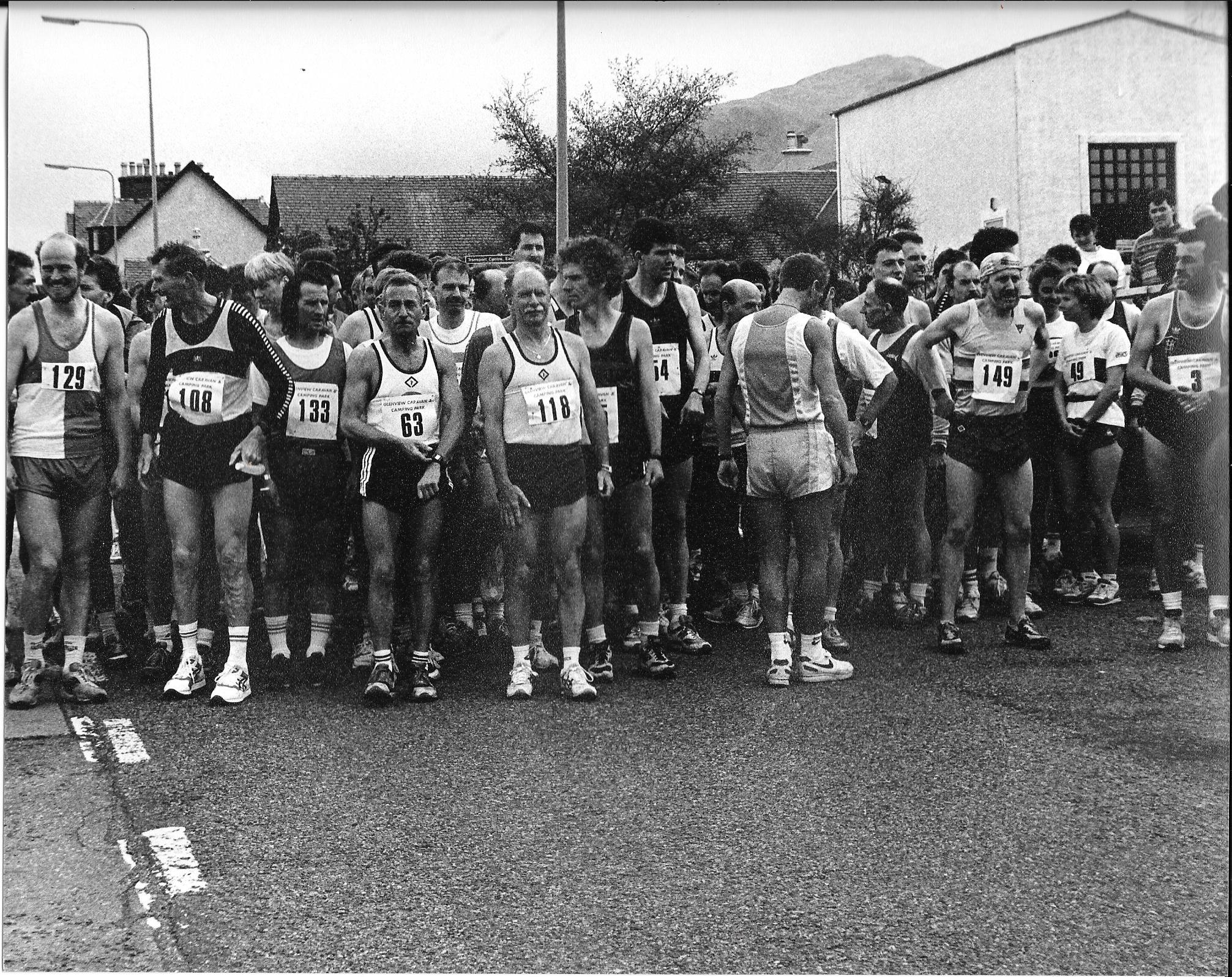 Before the start of the Lochaber Marathon in 1993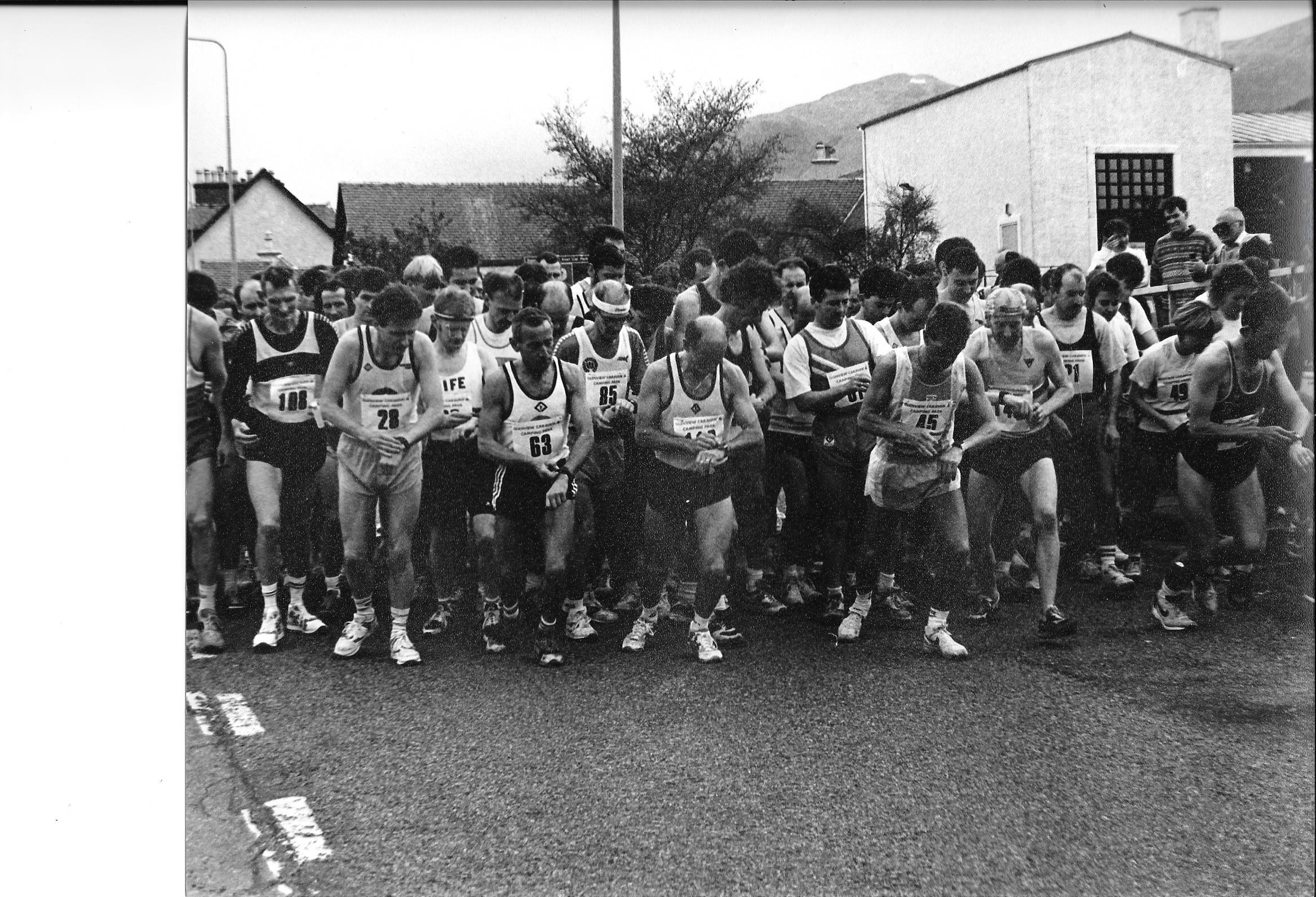 The start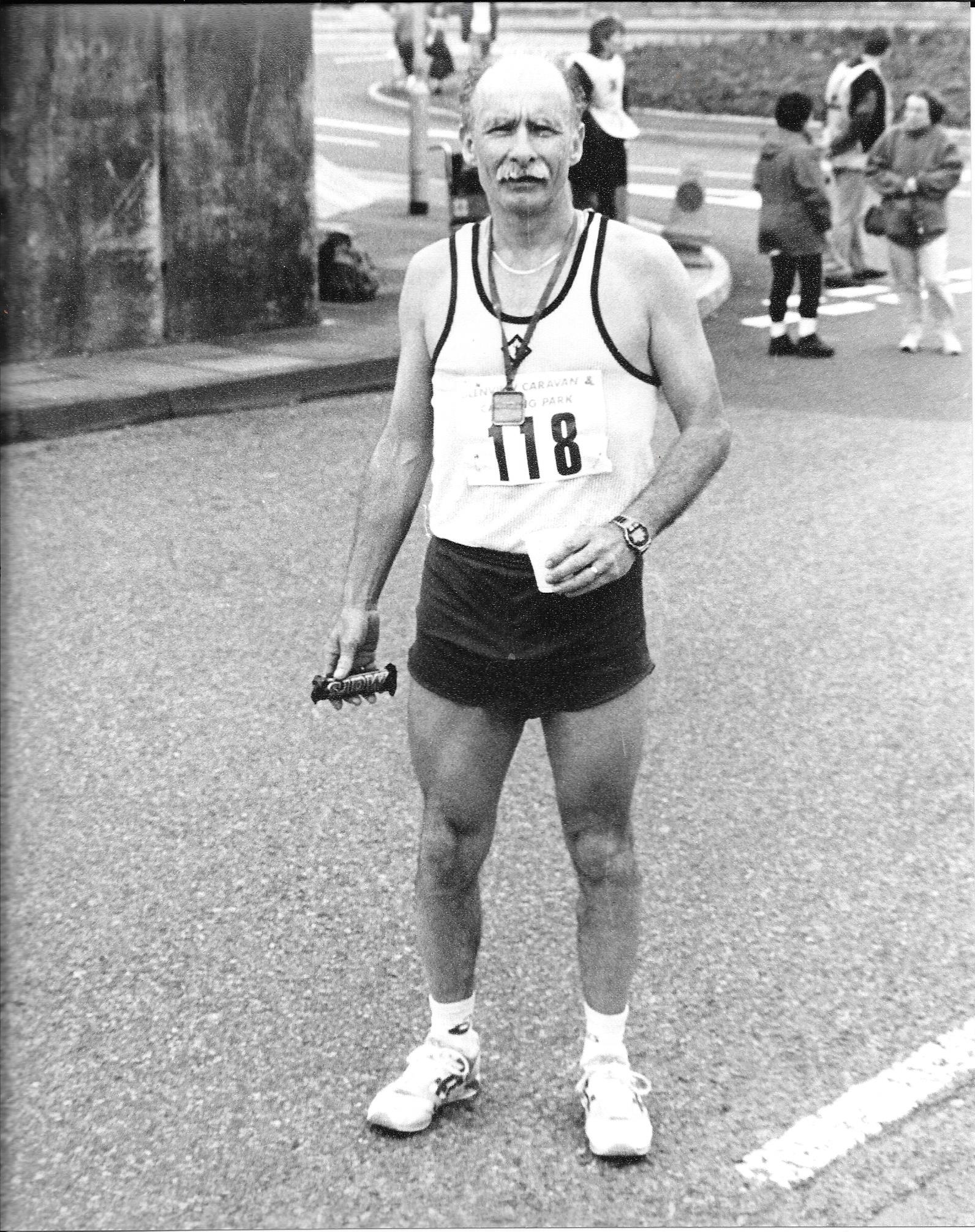 After the finish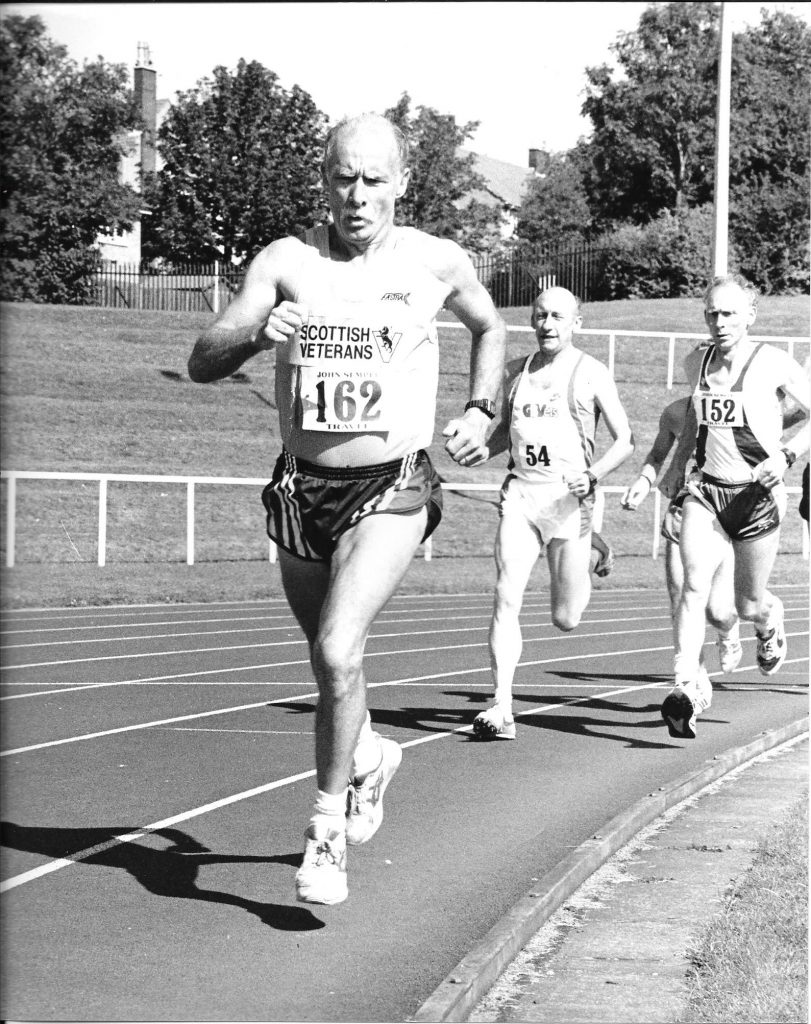 Vets at Coatbridge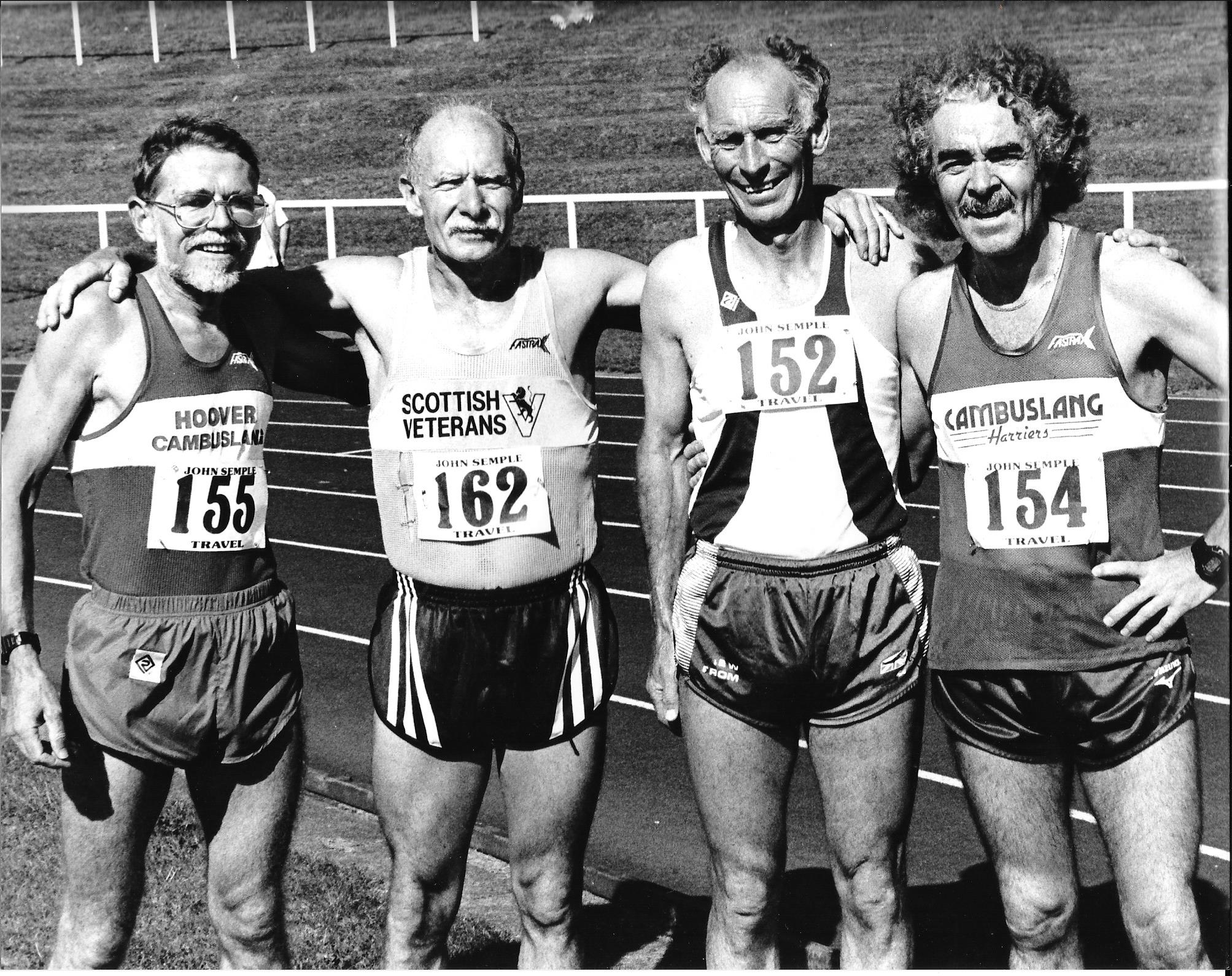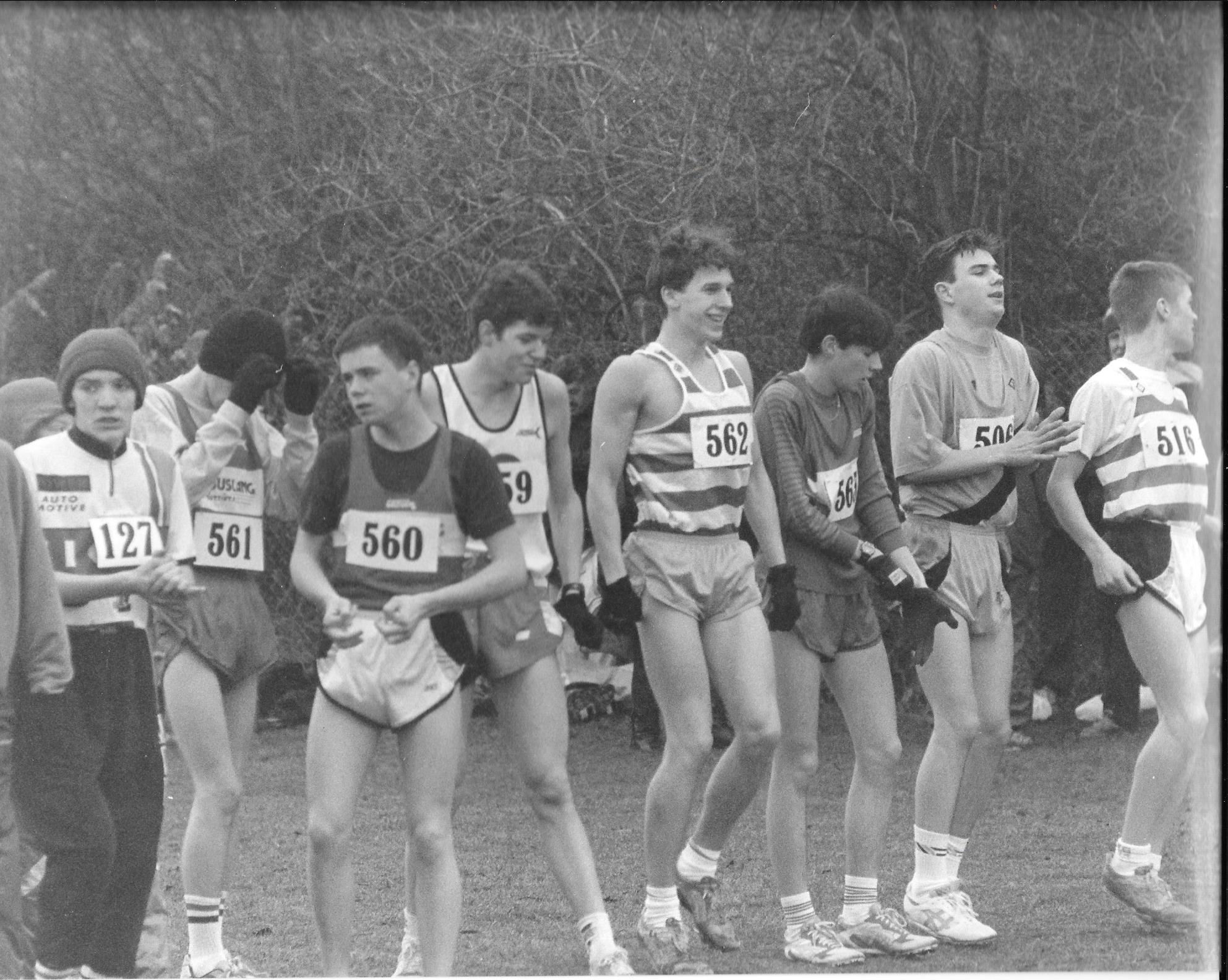 The start of the Jimmy Flockhart cross-country race in Coatbridge in 1995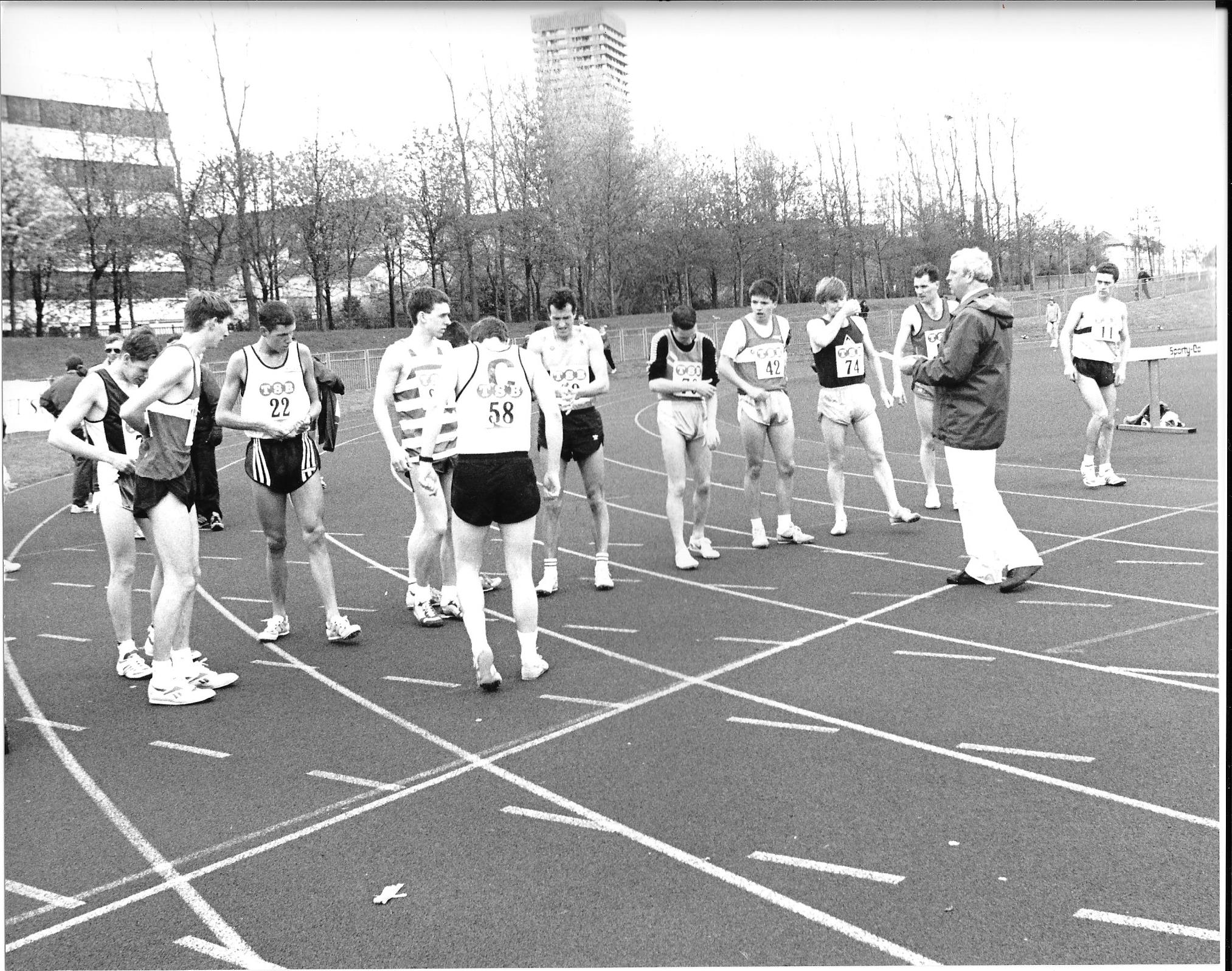 Start of West Districts, 1995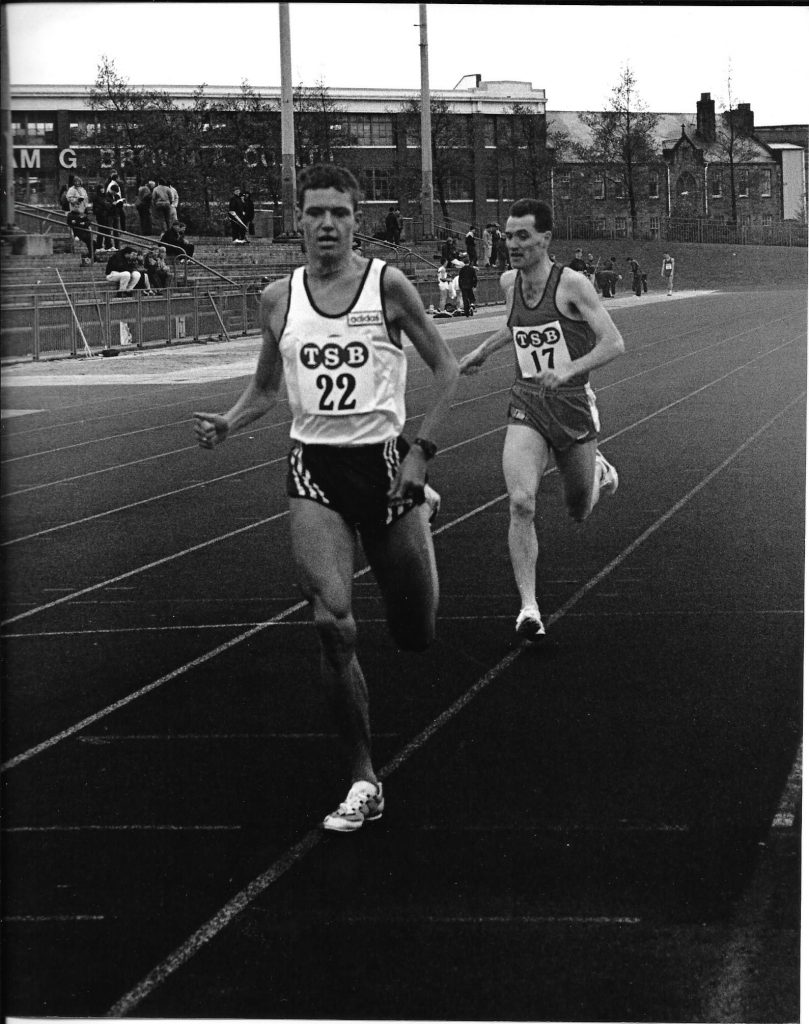 Des Roache wins the West District 1500m at Crown Point, 1995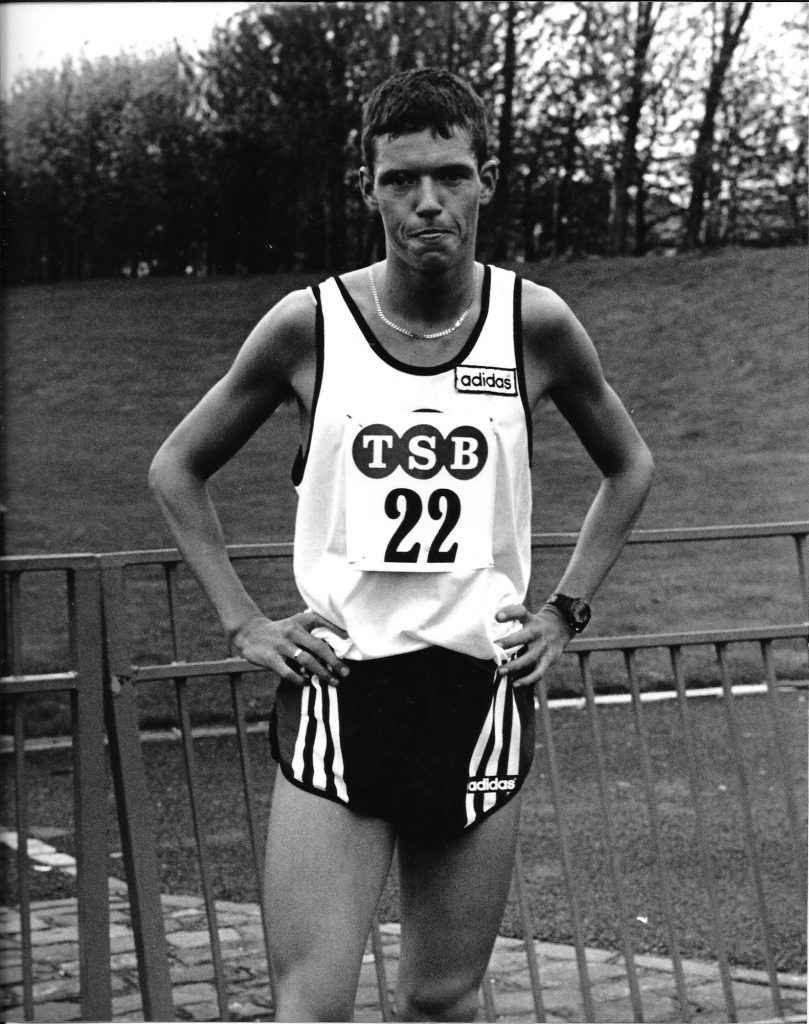 Willie liked portraits of the winners of races after the race was over – this is of Des after winning the West District 1500m what follows is a series of groups getting bigger and bigger.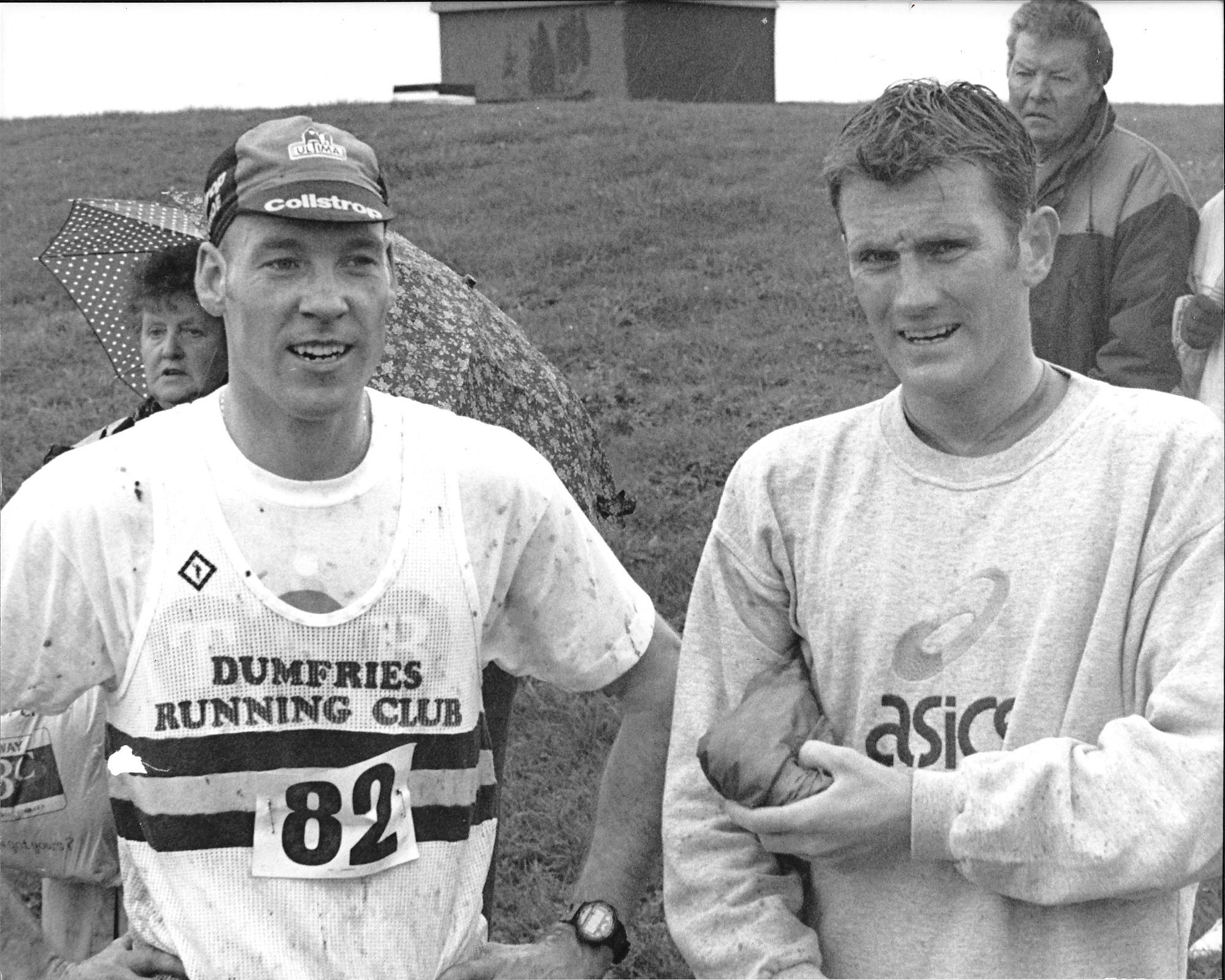 To make the point, this is Allan Adams and Carl Heaven after finishing first and second in the Tom Scott 10 miles in 1996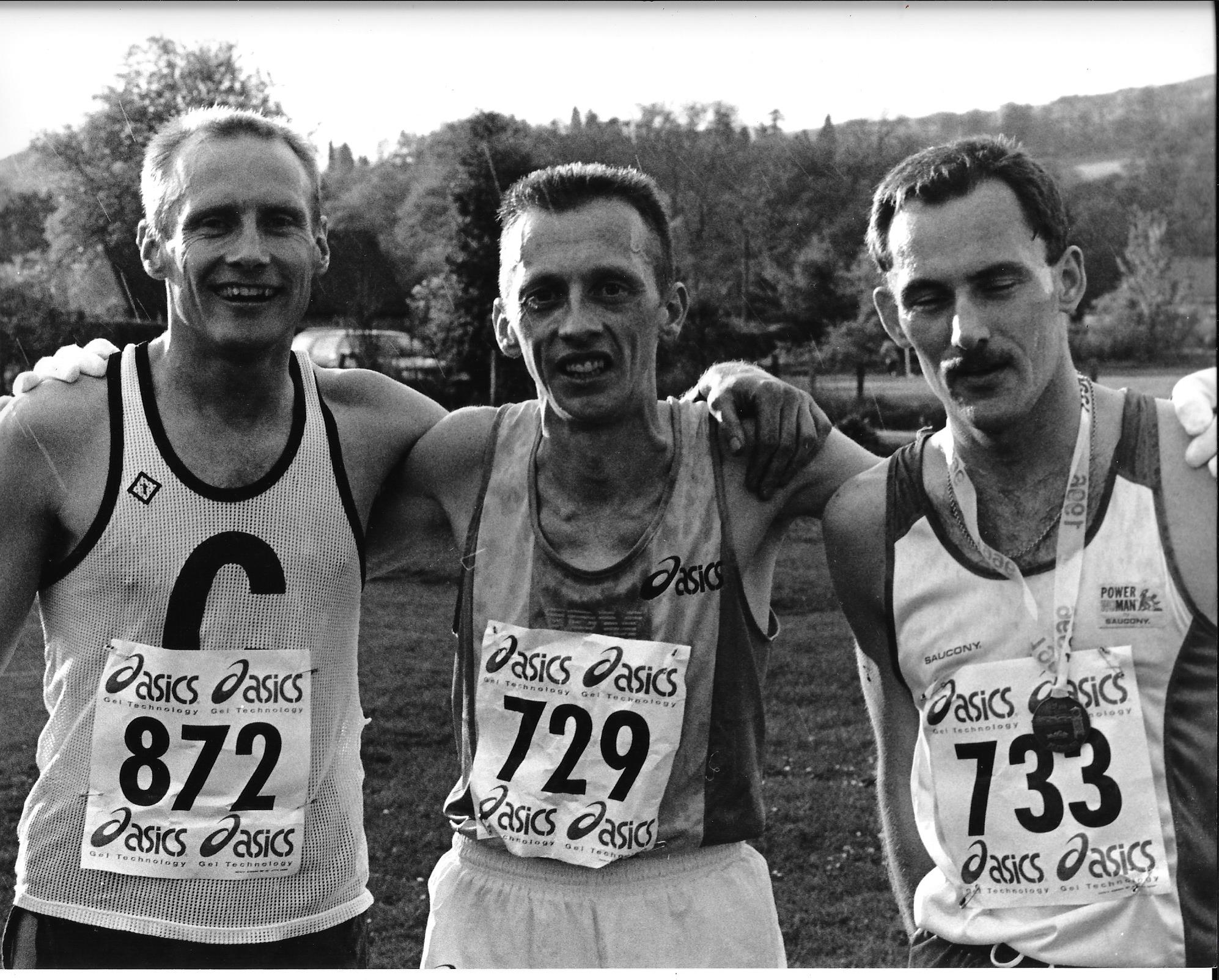 Another group of winners – Ian Murphy, Tommy Murray and Graeme Croll after finishing 3-1-2 in the Polaroid 10K in Helensburgh, 1996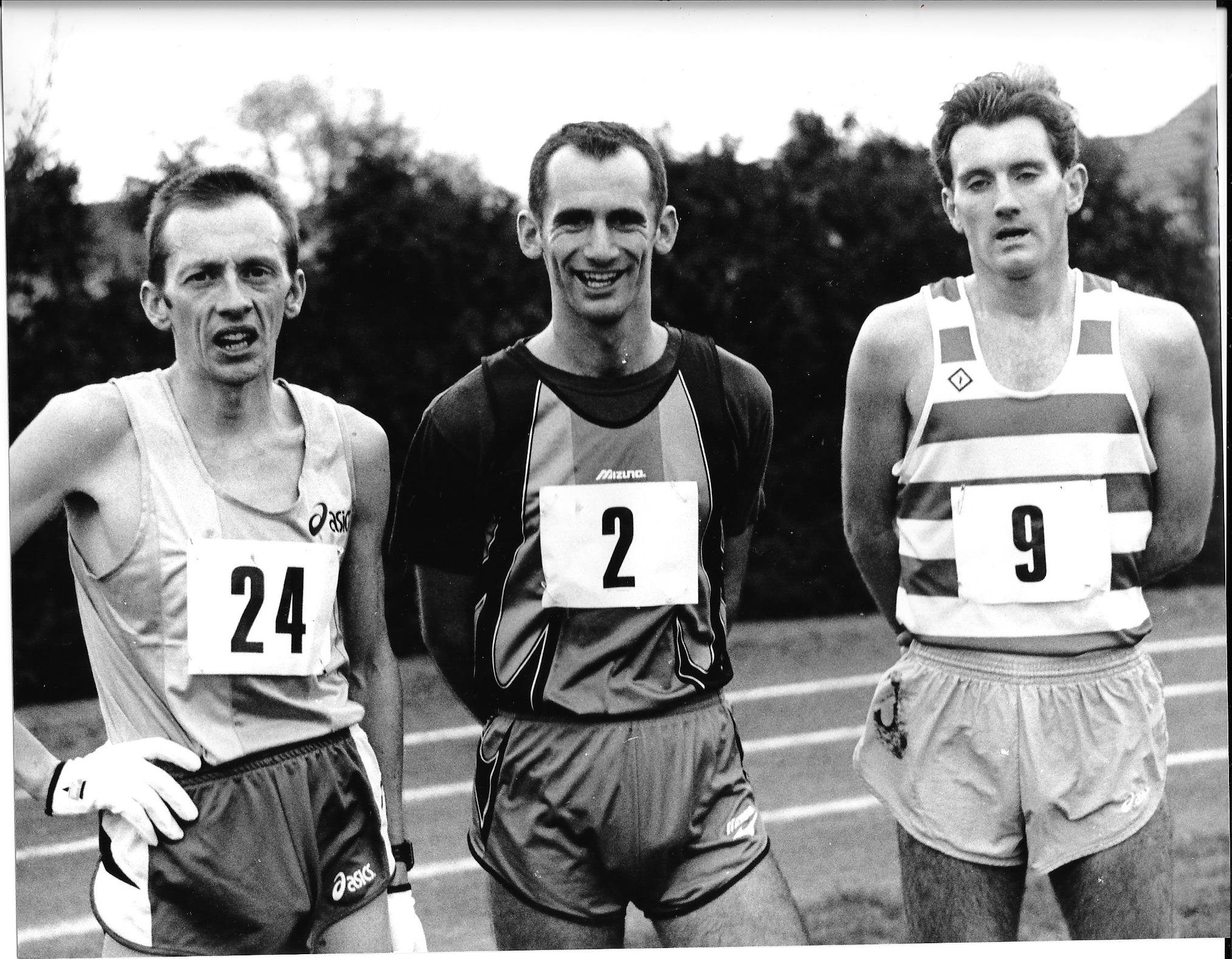 Three more – Tommy Murray, Glen Stewart and Allan Adams after the Dunky Wright race in 1996.
Willie McGregor's photographs – 2 Willie McGregor's Photographs – 3
.