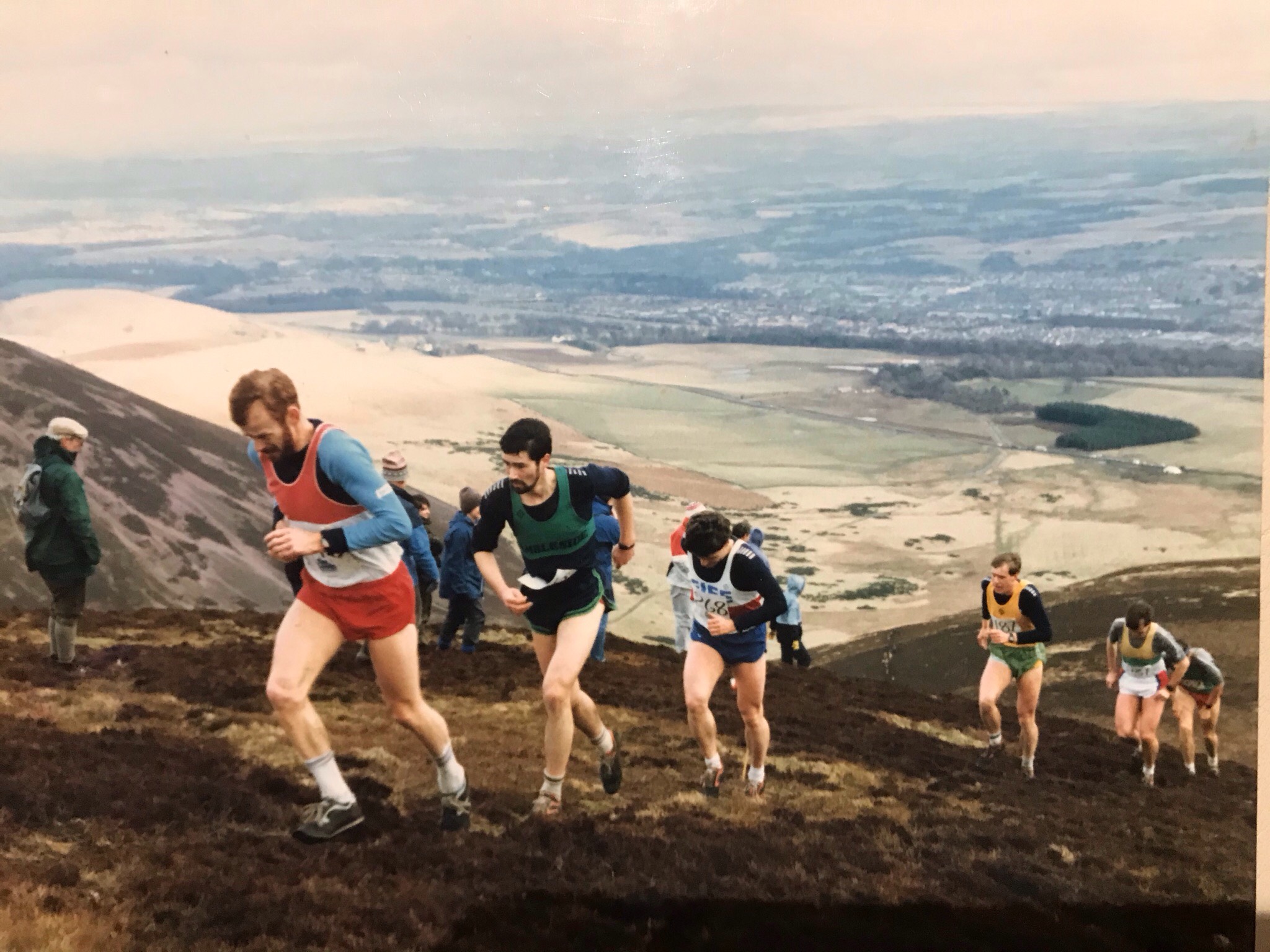 Hill Running is as much an endurance Sport as are the longer road, track and cross-country disciplines. Indeed there has been a degree of overlap in recent years with established track and country runners like Bobby Quinn and Tommy Murray representing Scotland in the world mountain running championships, and the contribution by Don Ritchie has been noteworthy. Accordingly there are pages on this website dealing with the events, people and other features to do with the hill running scene . To make it easy to access these contributions, this index is to meet that need. Just click on the item and you will be taken there.
PEOPLE
Mel Edwards, Hill Runner Angela Mudge .Don Ritchie . Eddie Campbell . Pete Duffy, Bill Gauld . Phil, Colin, Jack , Penny, Bobby and Tommy . Sonia and Sue . Bobby Shields, Jim Shields, Brian Finlayson .
RACES
Lairig Ghru .The Ramsay Round . Stuc a Chroin Dumgoyne . Ben Nevis Race .
EVENTS, ETC
The Alternative Championships Training for Hill Running Cosmic Hillbashers . Lore of the Scottish Hill Races .
PHOTOGRAPHS
.Denis Bell's Photographs 1 Denis Bell's Photographs 2 . Denis Bell's Photographs 3
John Hepburn's Photographs 1 John Hepburn's Photographs 2 John Hepburn's Photographs 3
Angela Mudge's Photographs 1 Angela Mudge's Photographs 2 Angela Mudge's Photographs 3