Some more of Denis's pictures in the red and white of HELP, including some taken at Carnethy in the snow. But we start with Carnethy in the Snow!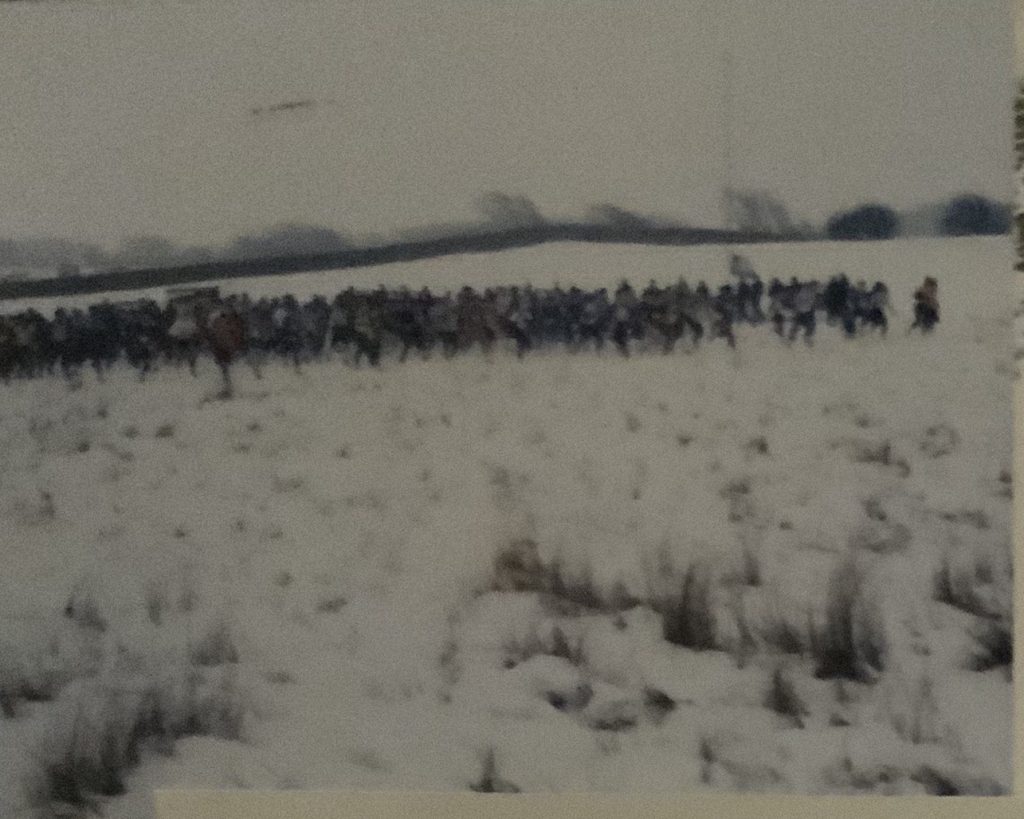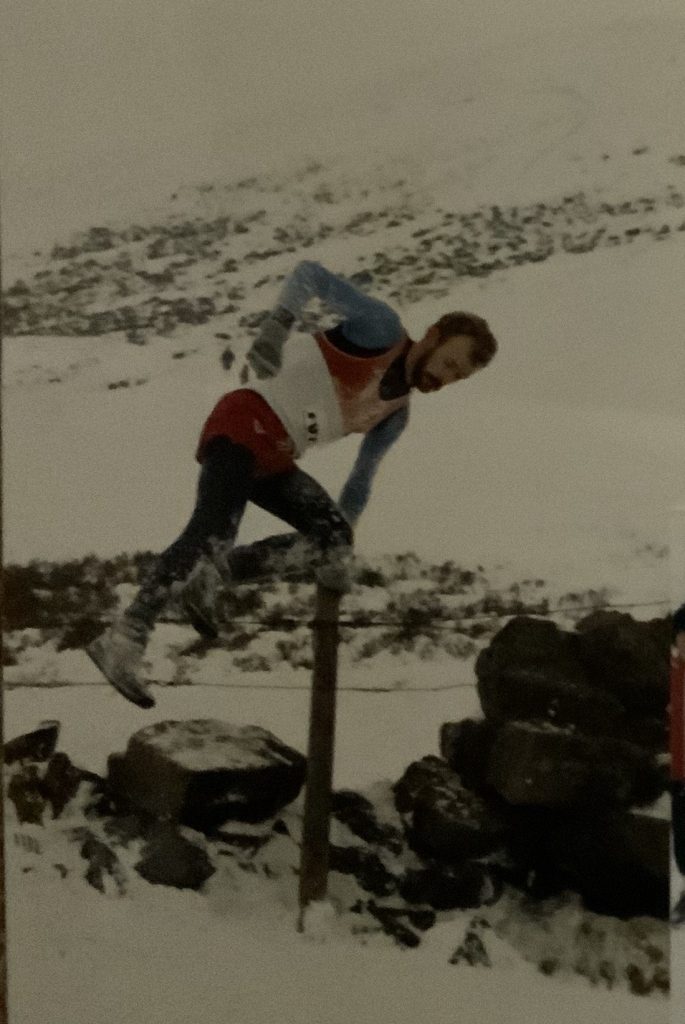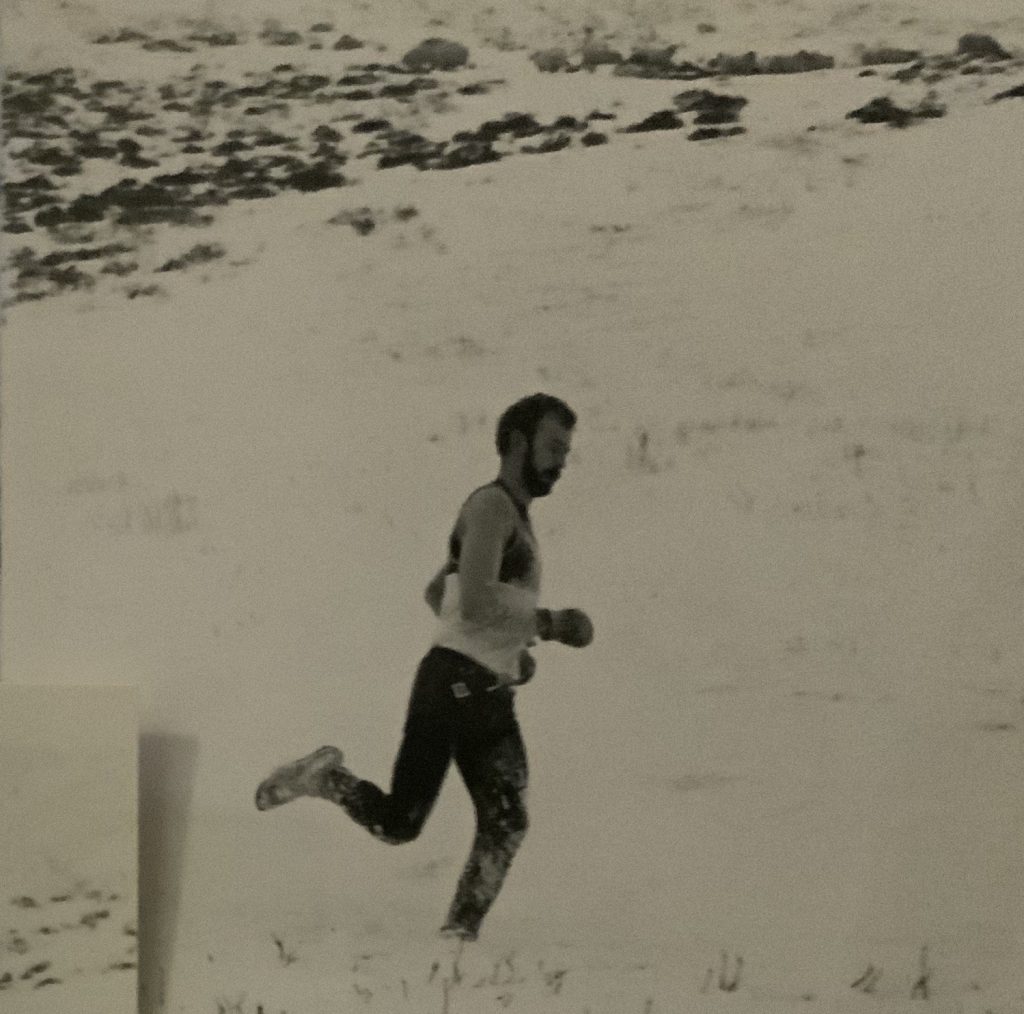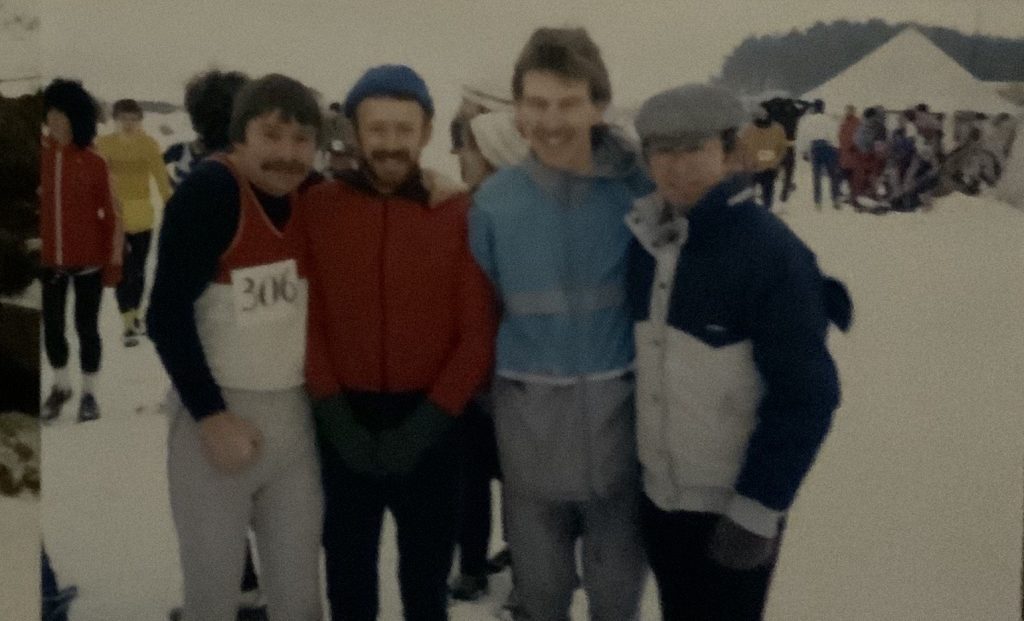 Carnethy, 1993: 1st Veteran. Race winner: Neil Wilkinson, 1st Lady: Helen Diamantides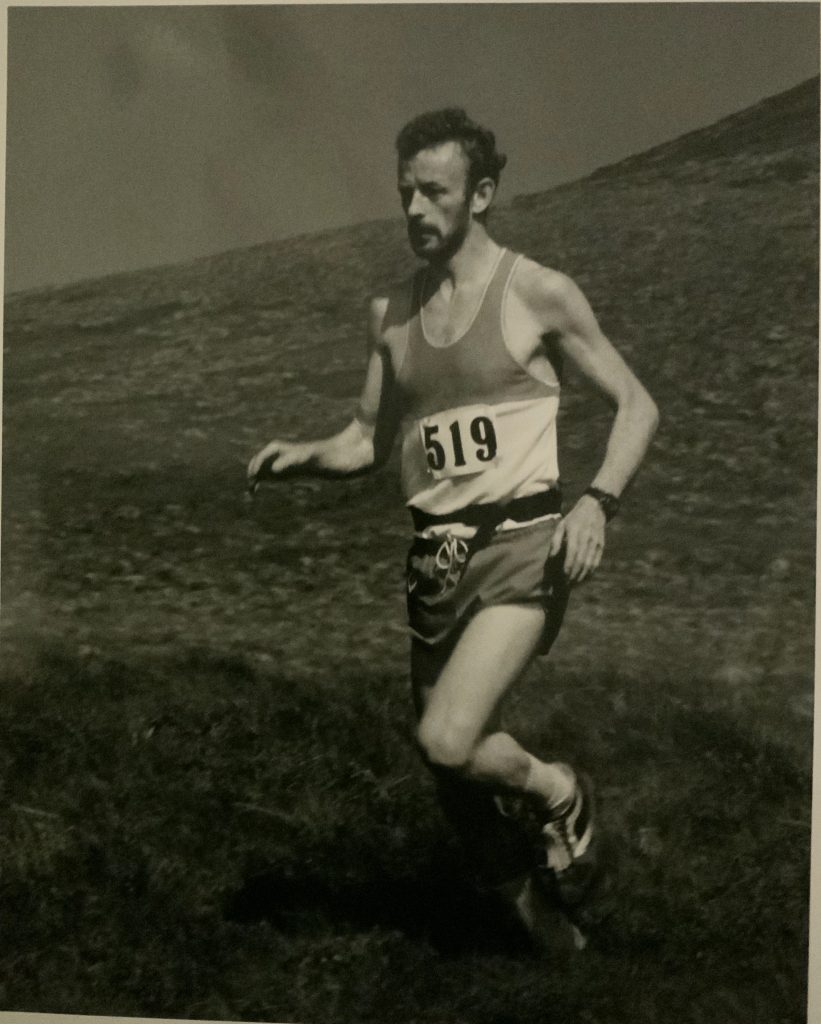 Below: Off West Lomond on the way to Victory!
An Early SHRA Champs: Alan Farningham, Andy Curtis, Robin Morris, Jim Stephenson, Dermot McGonigle and Denis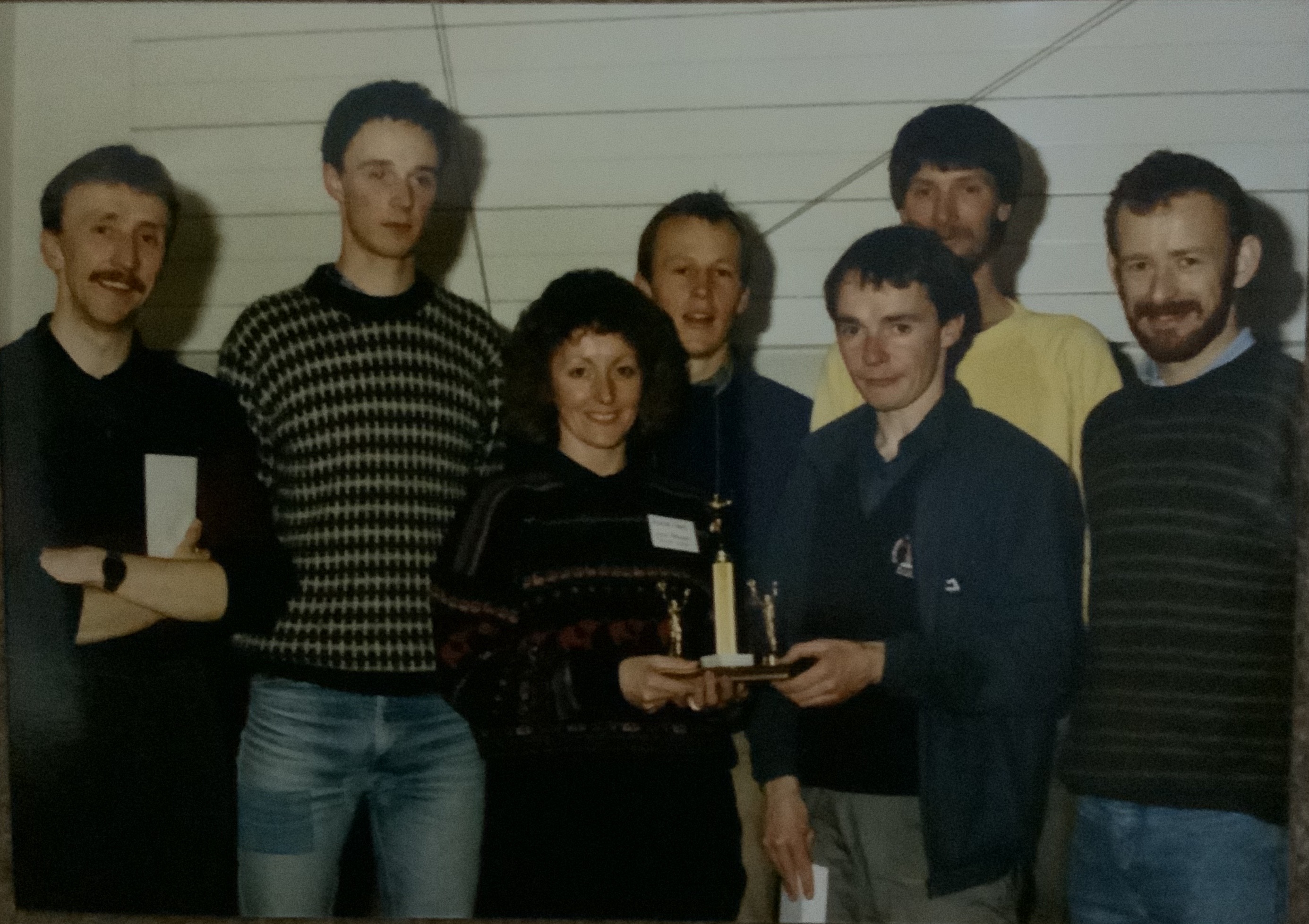 Below: Ian Davidson and John Wilkinson added Dermot's Champs?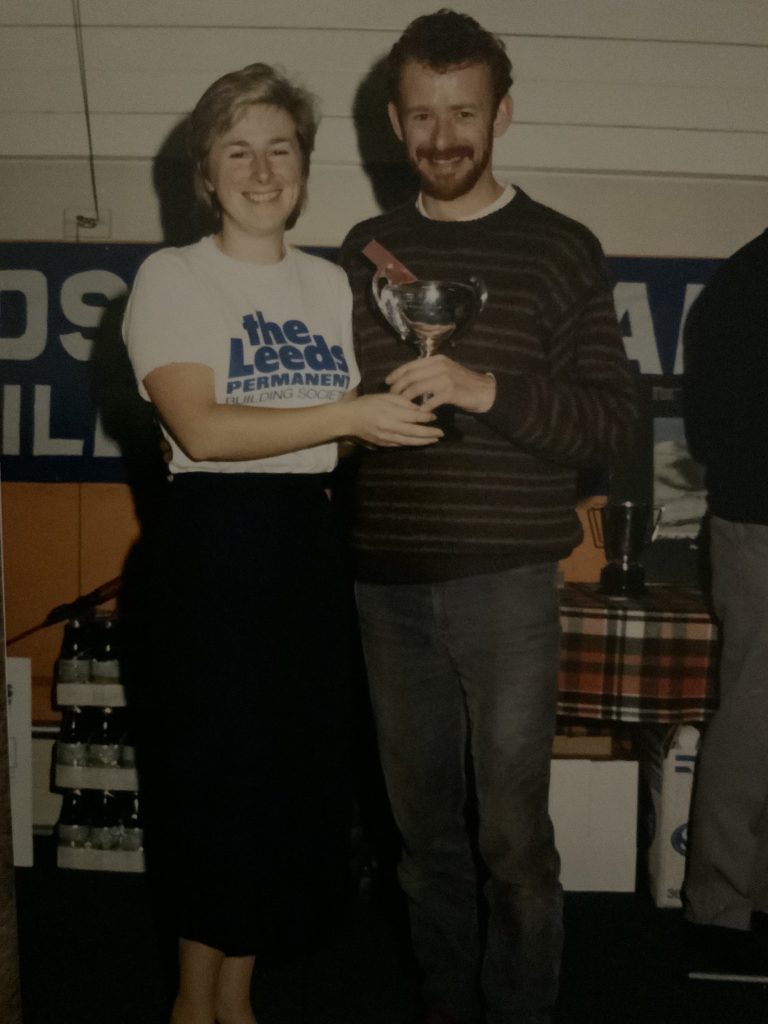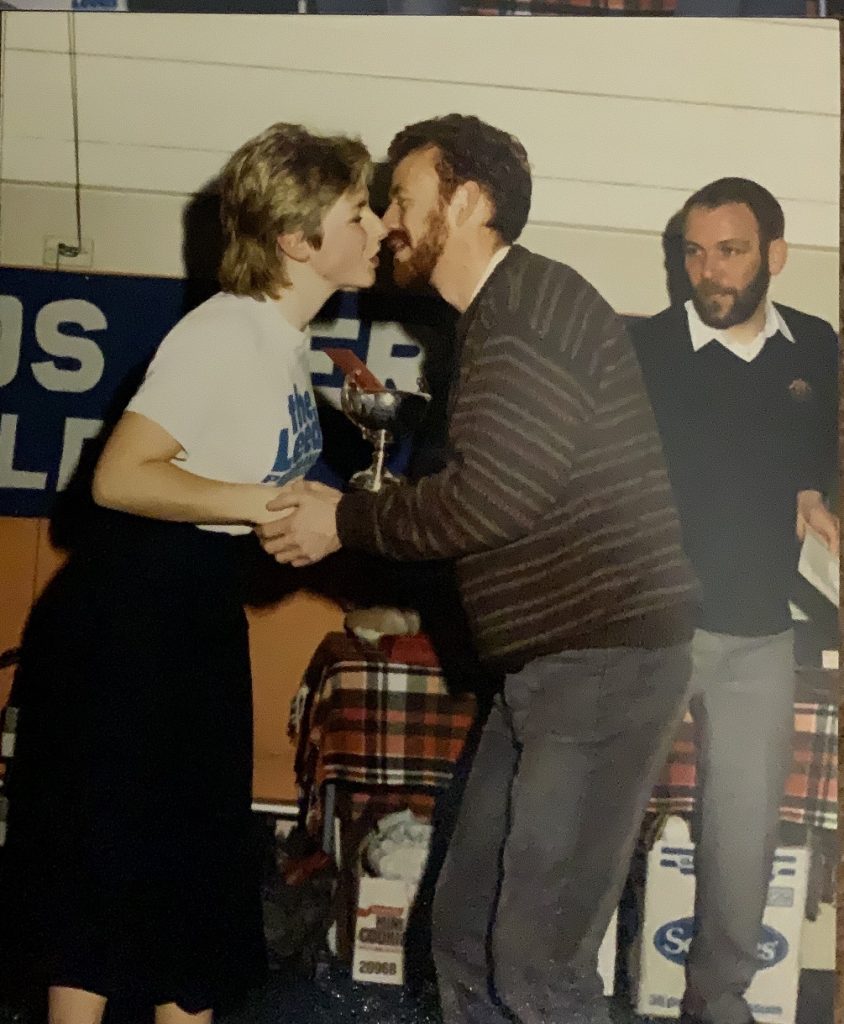 A Prize at Haddington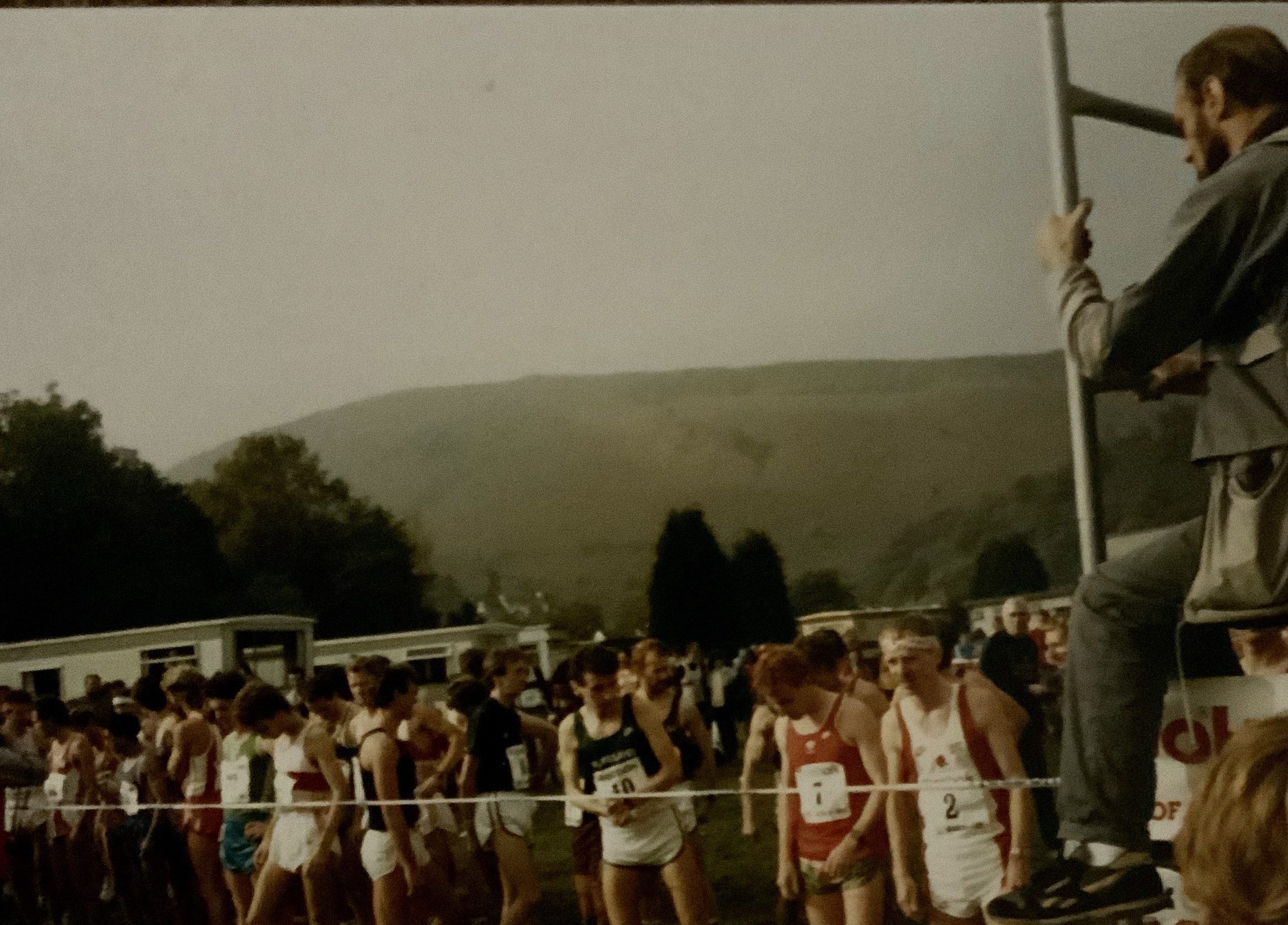 Snowdonia International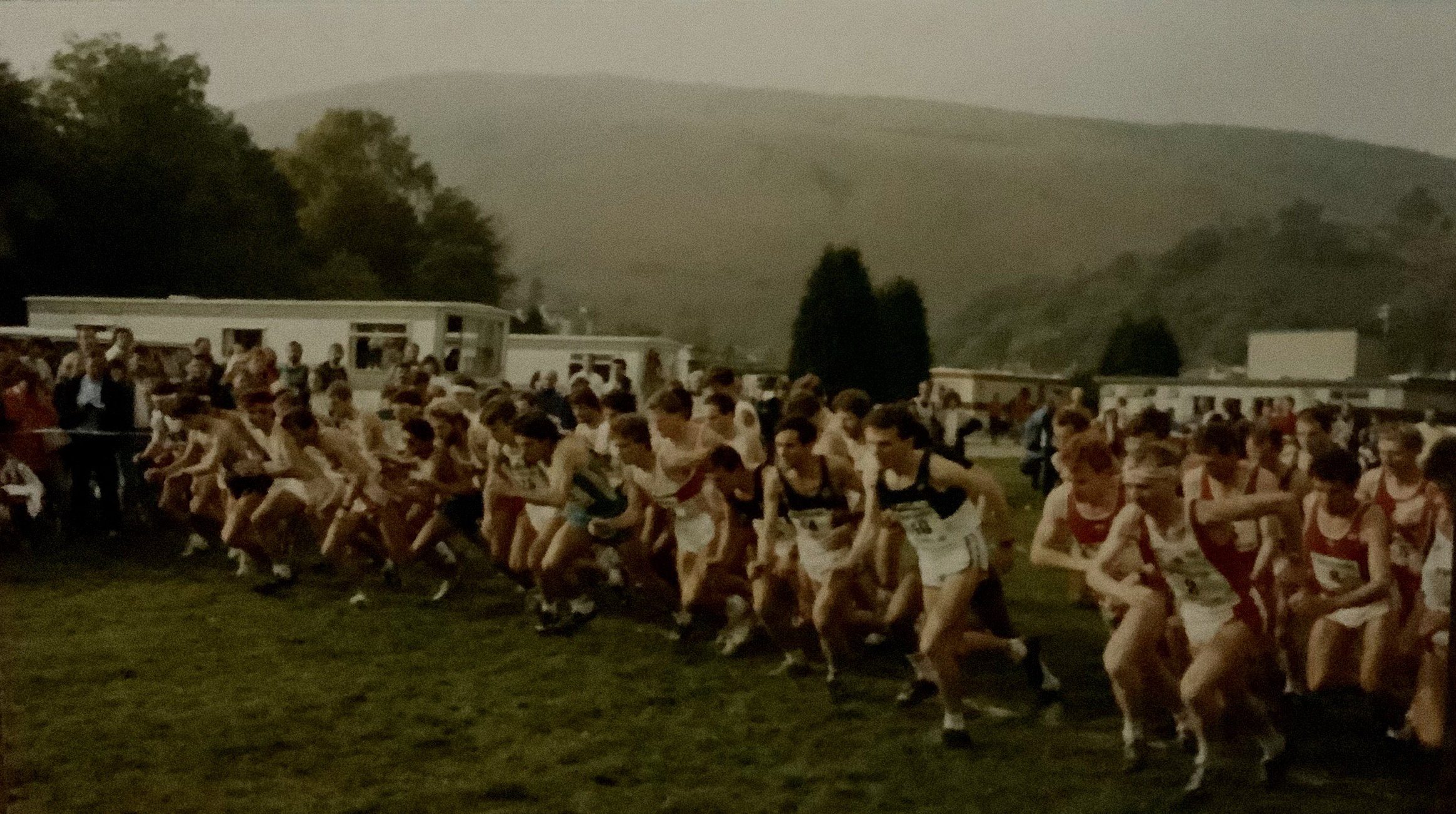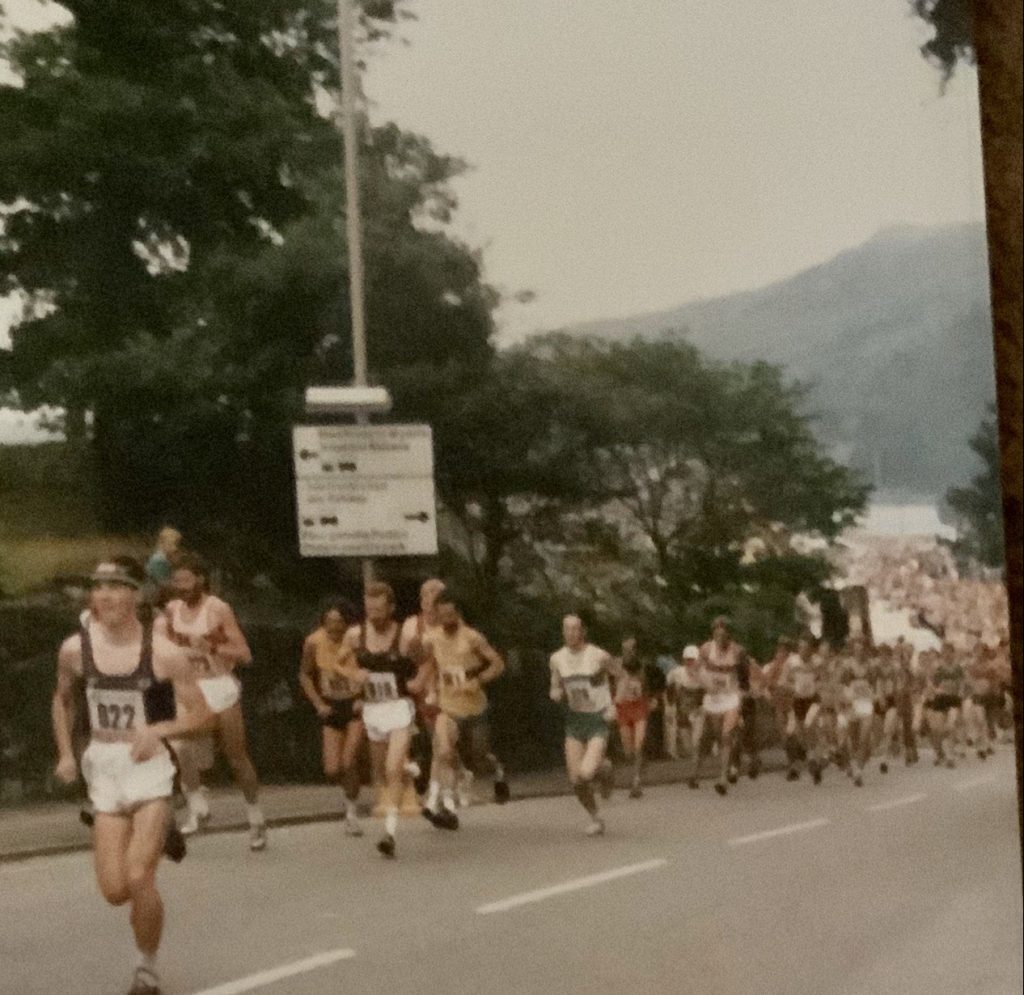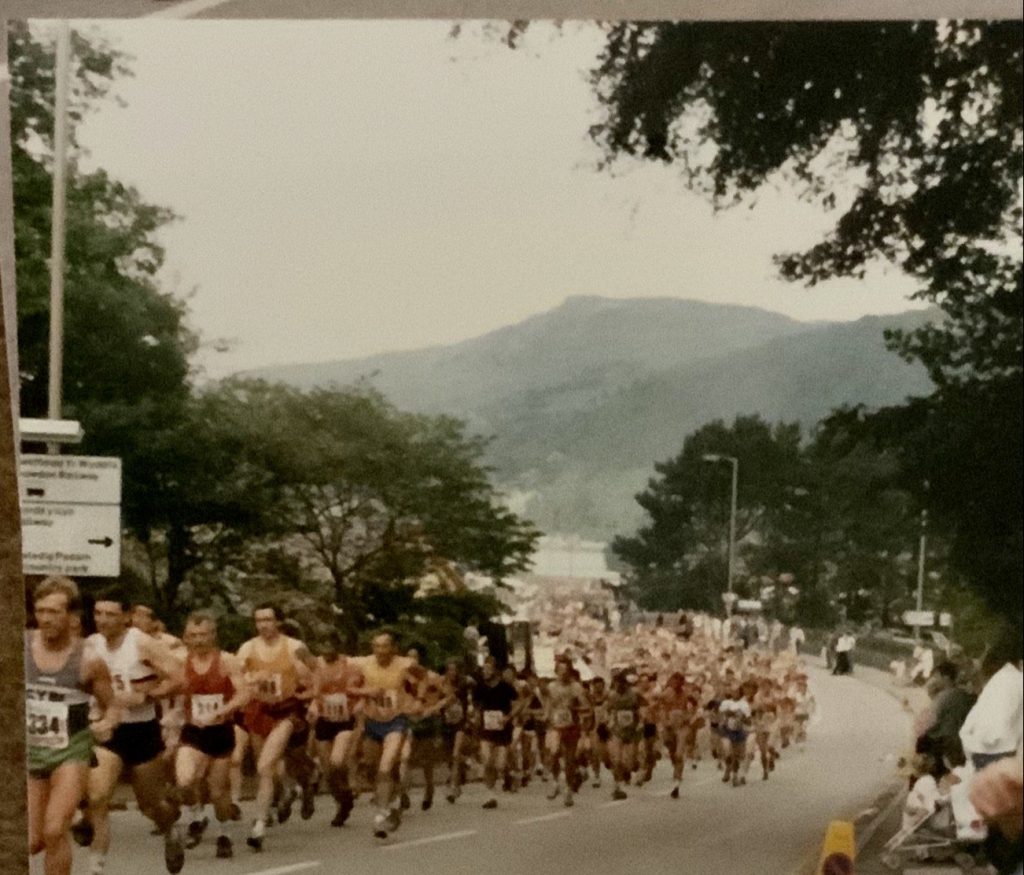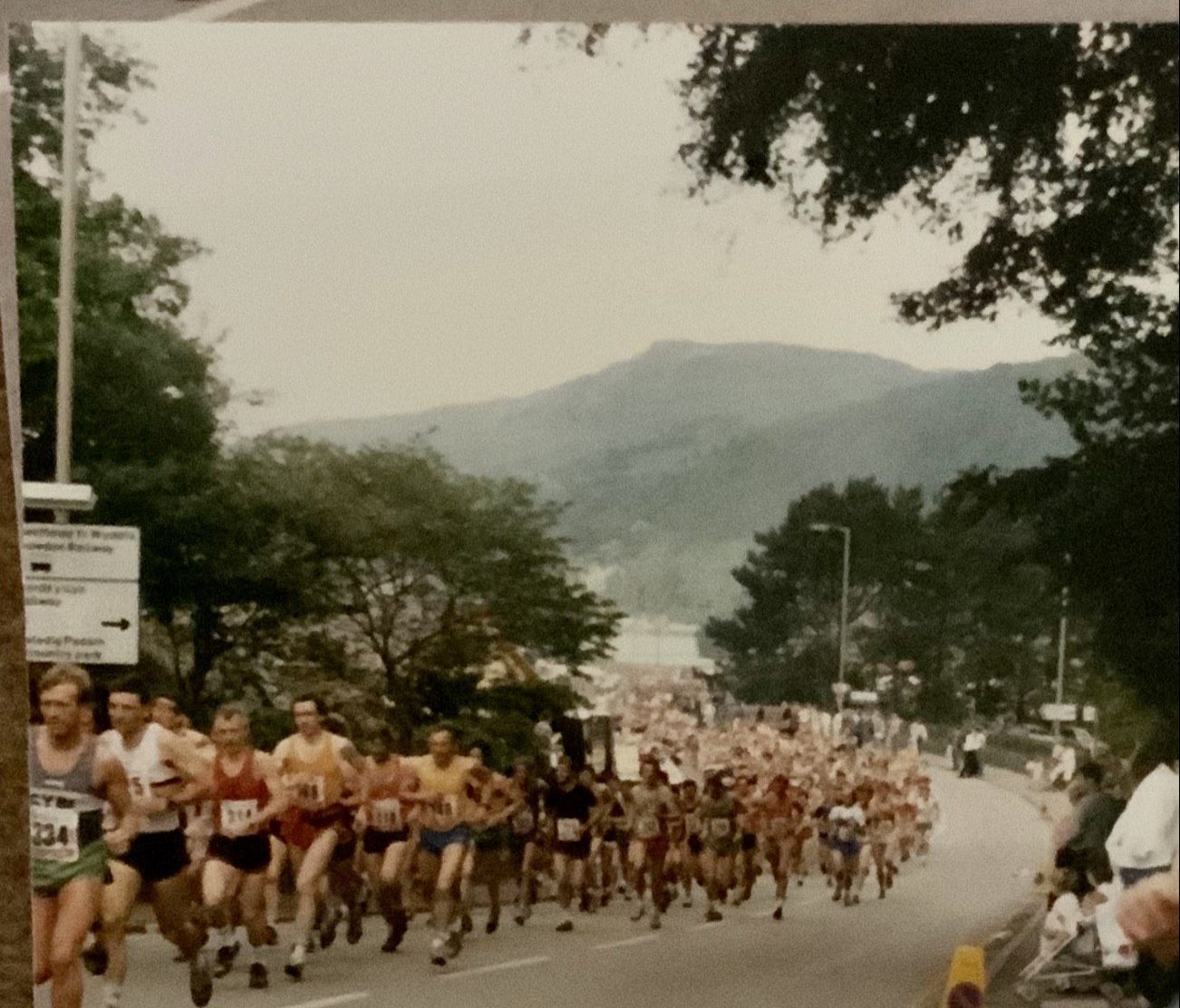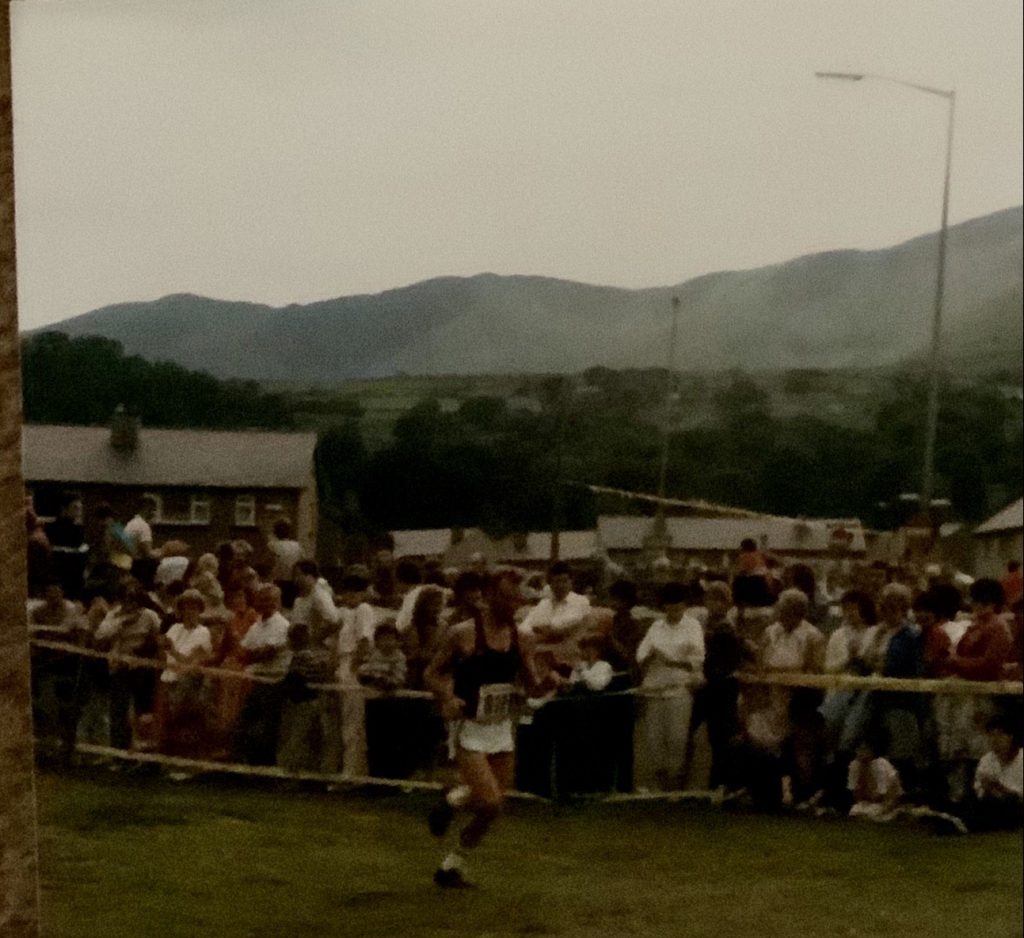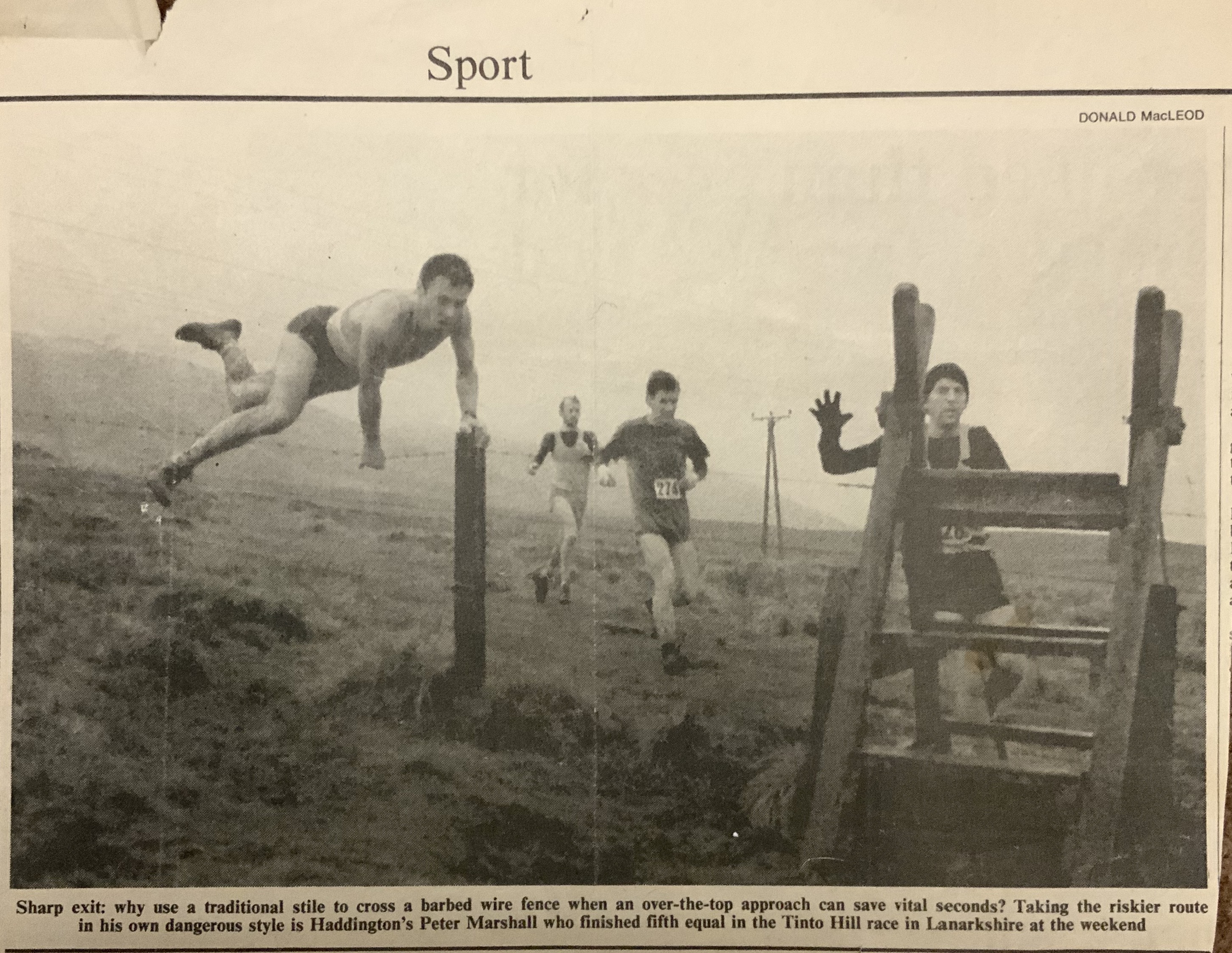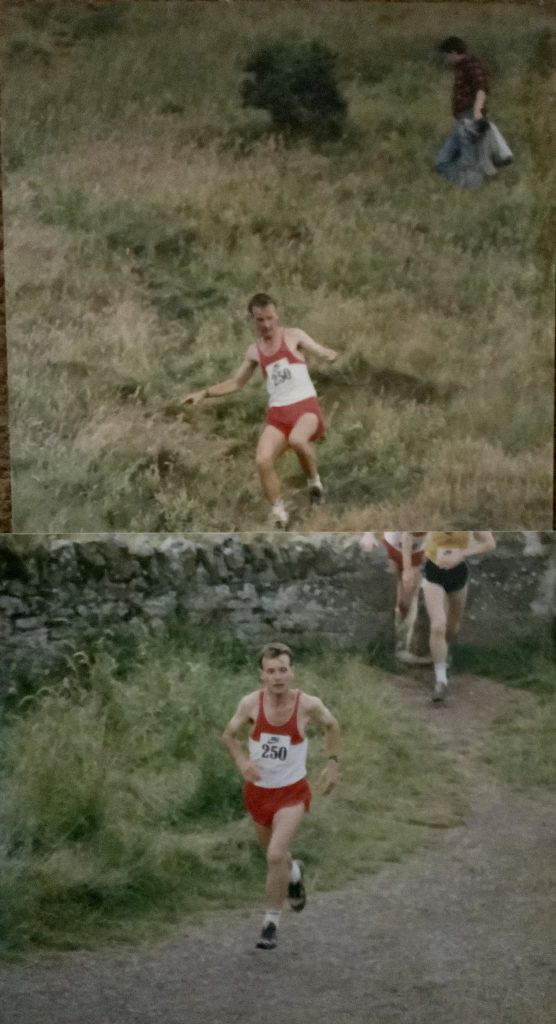 Scott Matheson on Berwick Law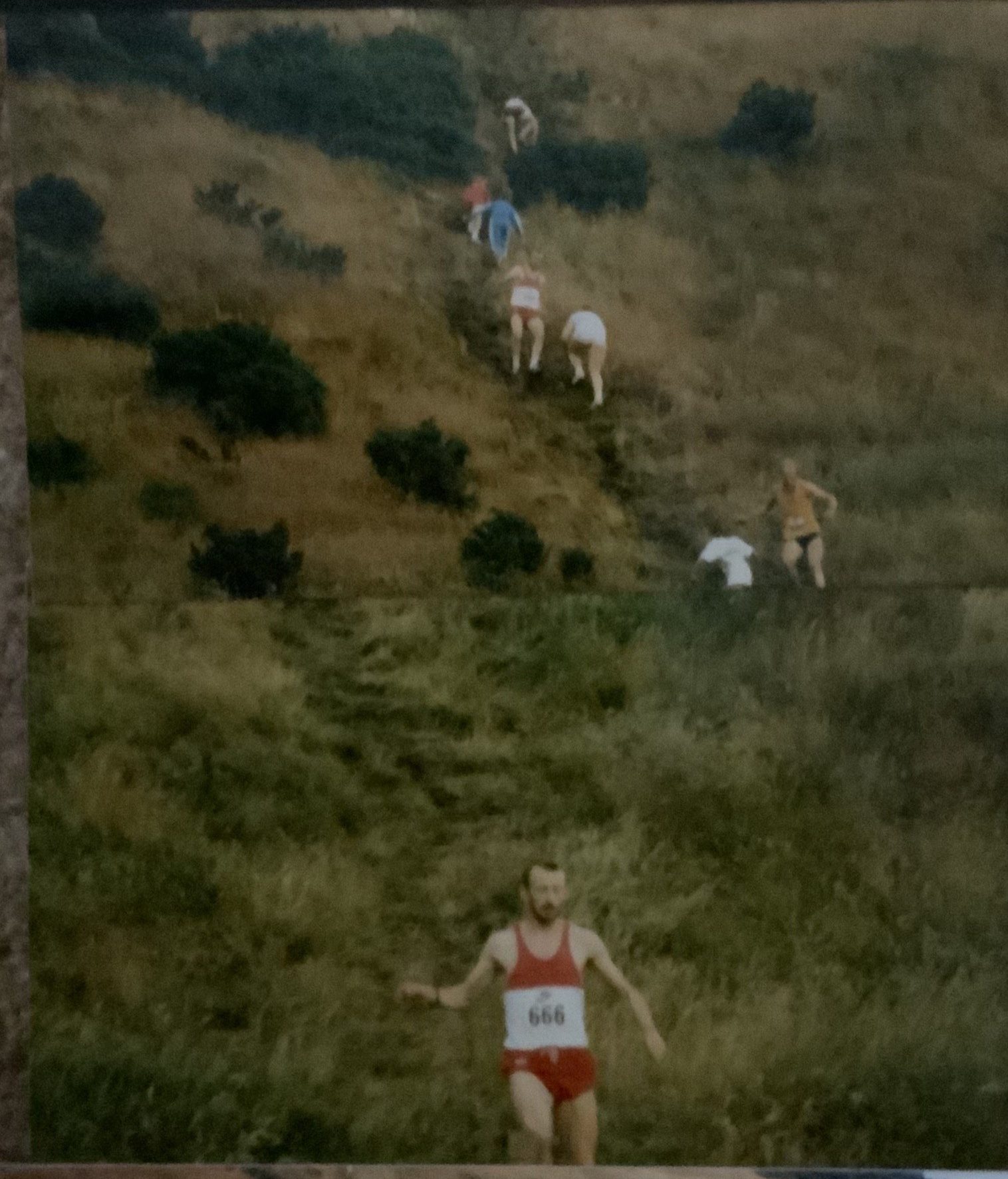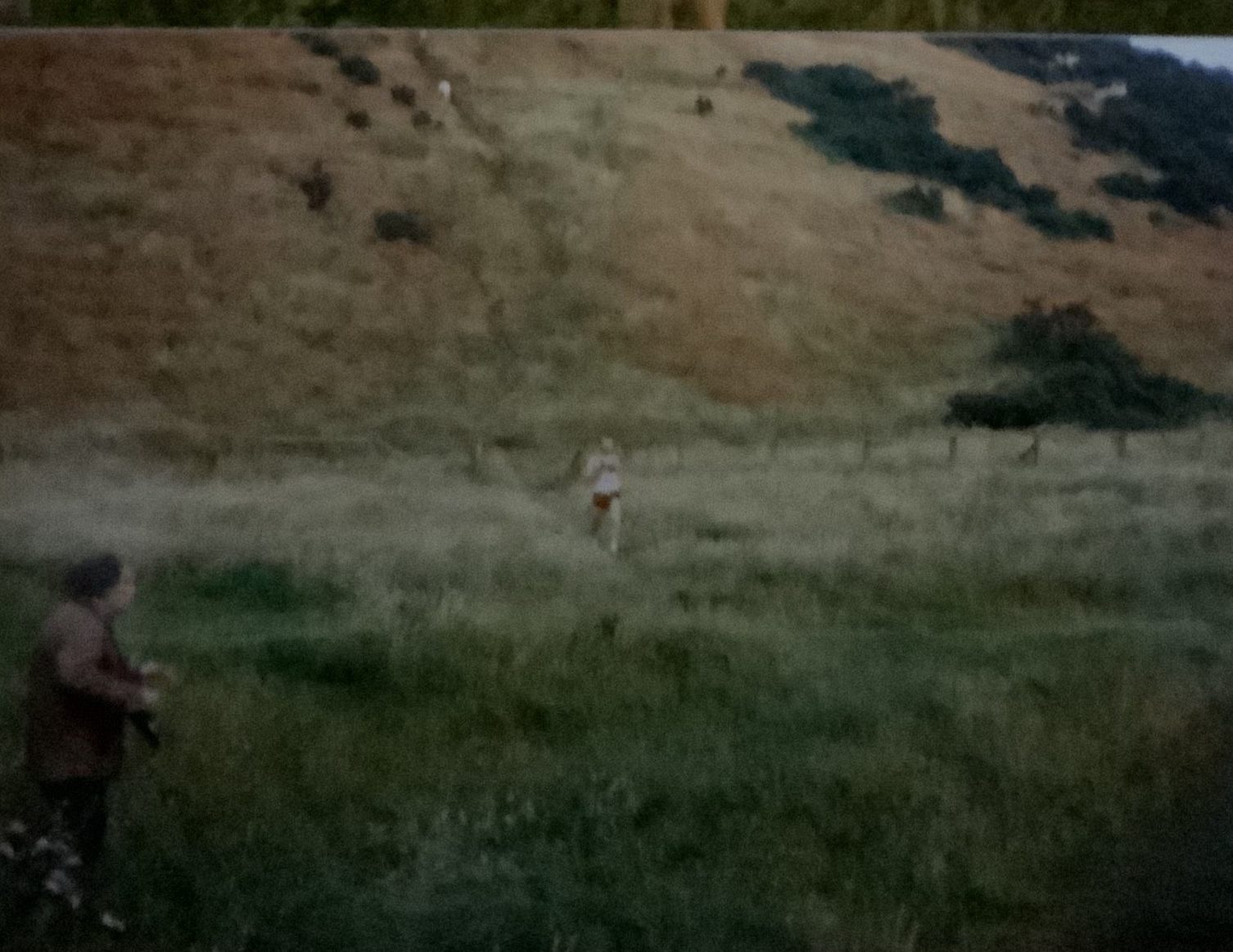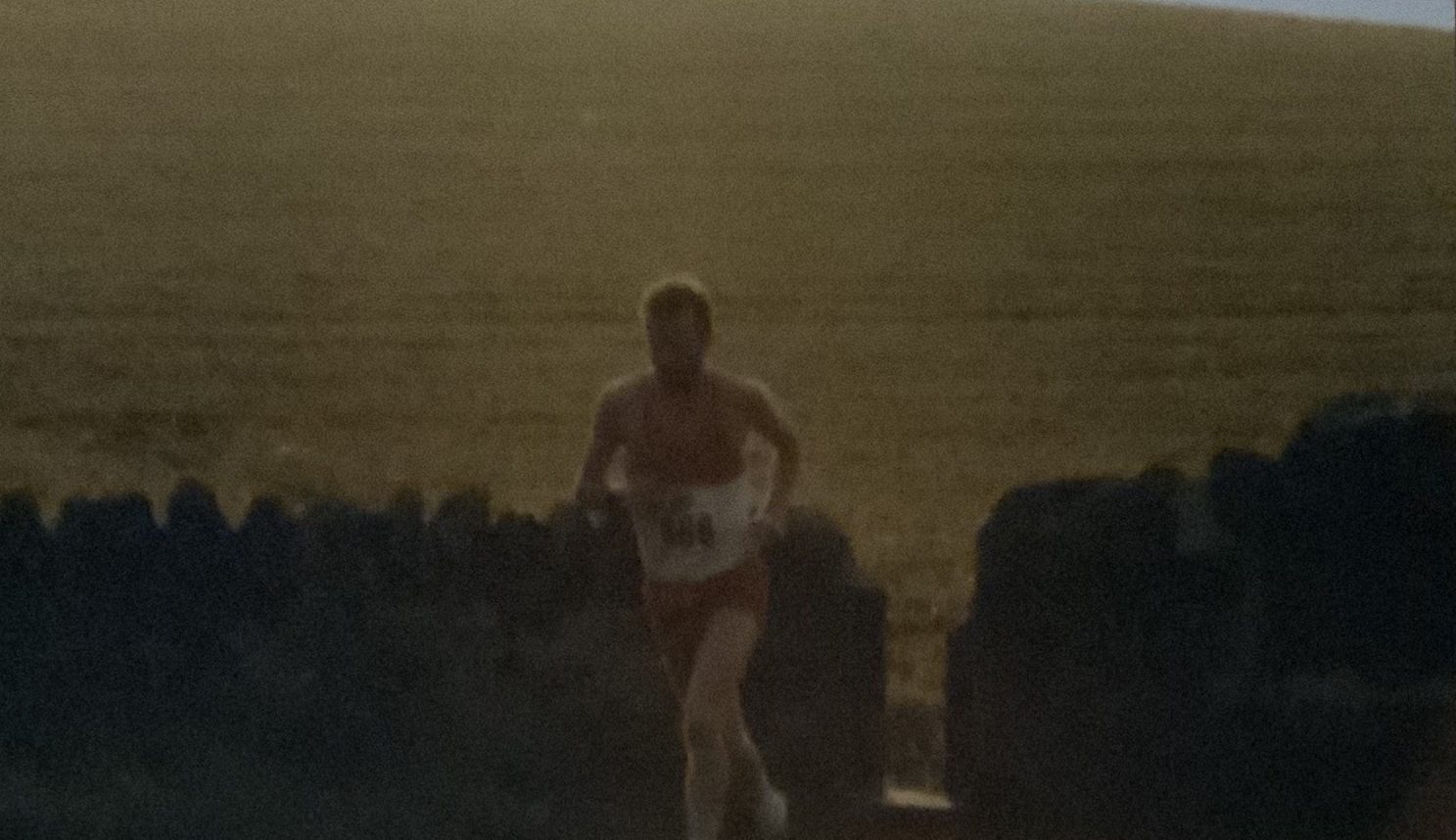 More on N Berwick Law
Roger Blamire, Matt Ogston, Andy Kitchin?..cupface?,Andy Curtis, …?(just -off pic Alan Farningham and one of his boys)
Below: HELP at Neilson Park: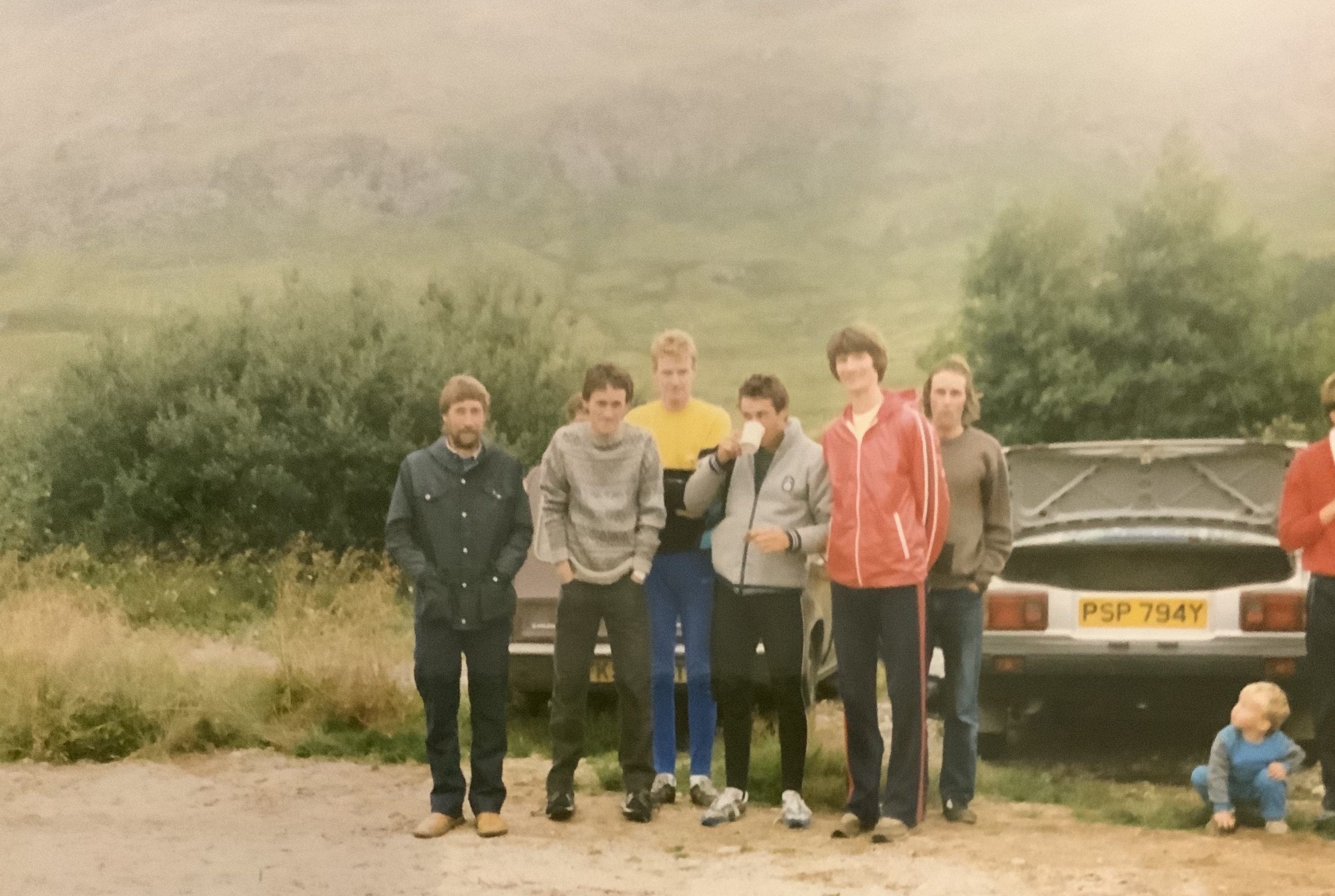 Roger Blamire, Matt Ogston, Andy Kitchin?..cupface?,Andy Curtis, …?(just -off pic Alan Farningham and one of his boys)
HELP at Neilson Park: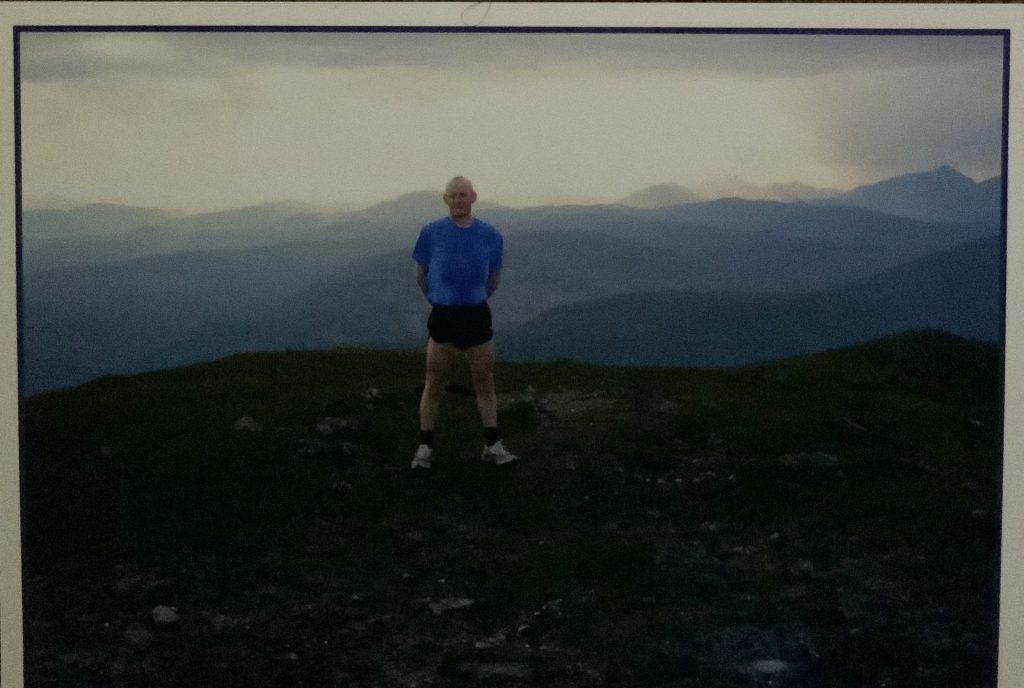 Up on the Campsies probably 10+ years ago (2010), so out of competition for some time but still running..might be on Earl's Seat or thereabouts…