Denis has had a wonderful in the sport of athletics – particularly in hill running. First as a competitor, then as administrator, then as international team manager and always as a publicist, recruiting sergeant and proselytiser for the sport. We have some of his photographs here and the first six are of the Snowdonia Marathon. Of the first of which he says: "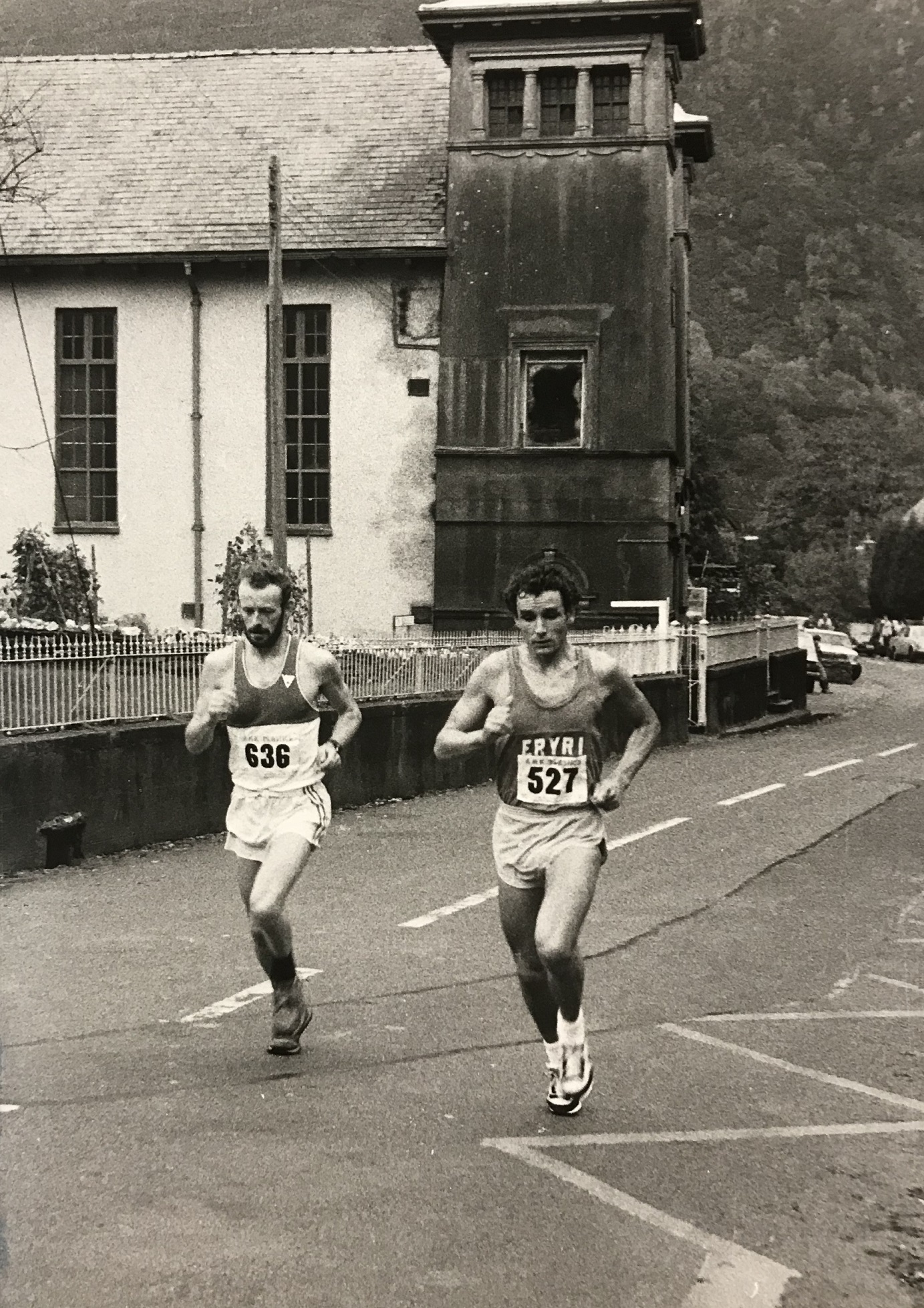 With Malcolm Jones, near Beddgelert, he adds "good form, and then broken and having been overtaken (1/2 mile to go?), and this is 3-400m from finish line!"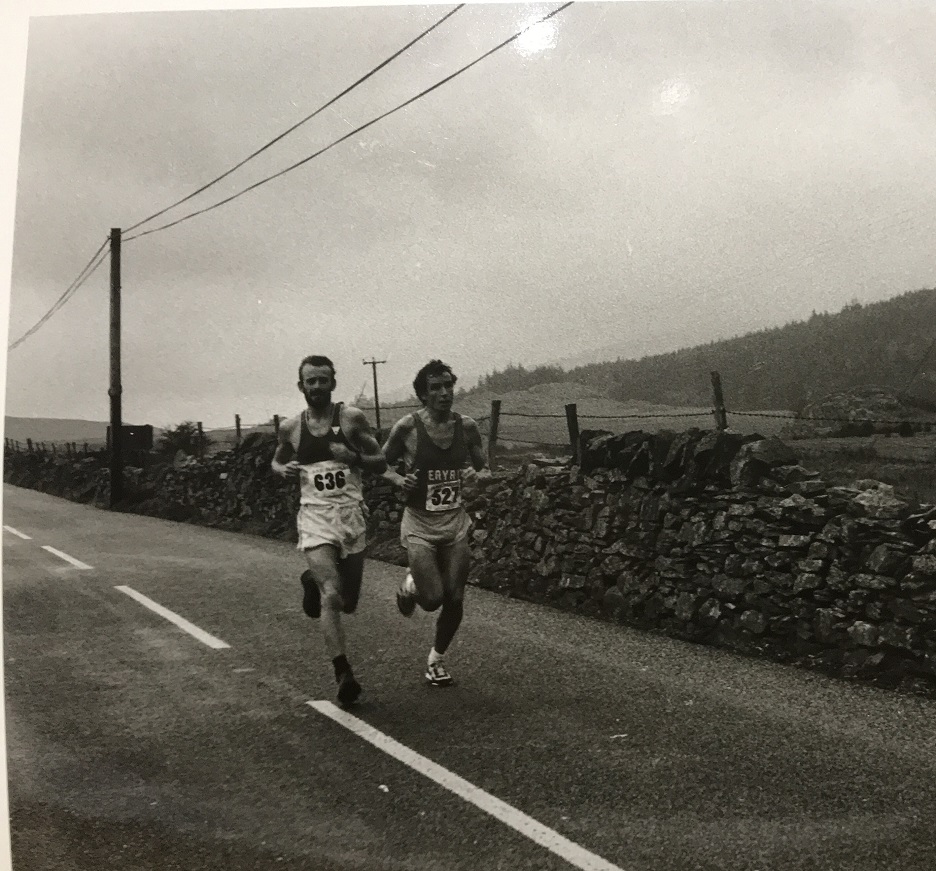 "Turning the screws" heading towards halfway: there were, he recalls, two drink stations which were not properly set up when I went through them
By now, broken clear of Jones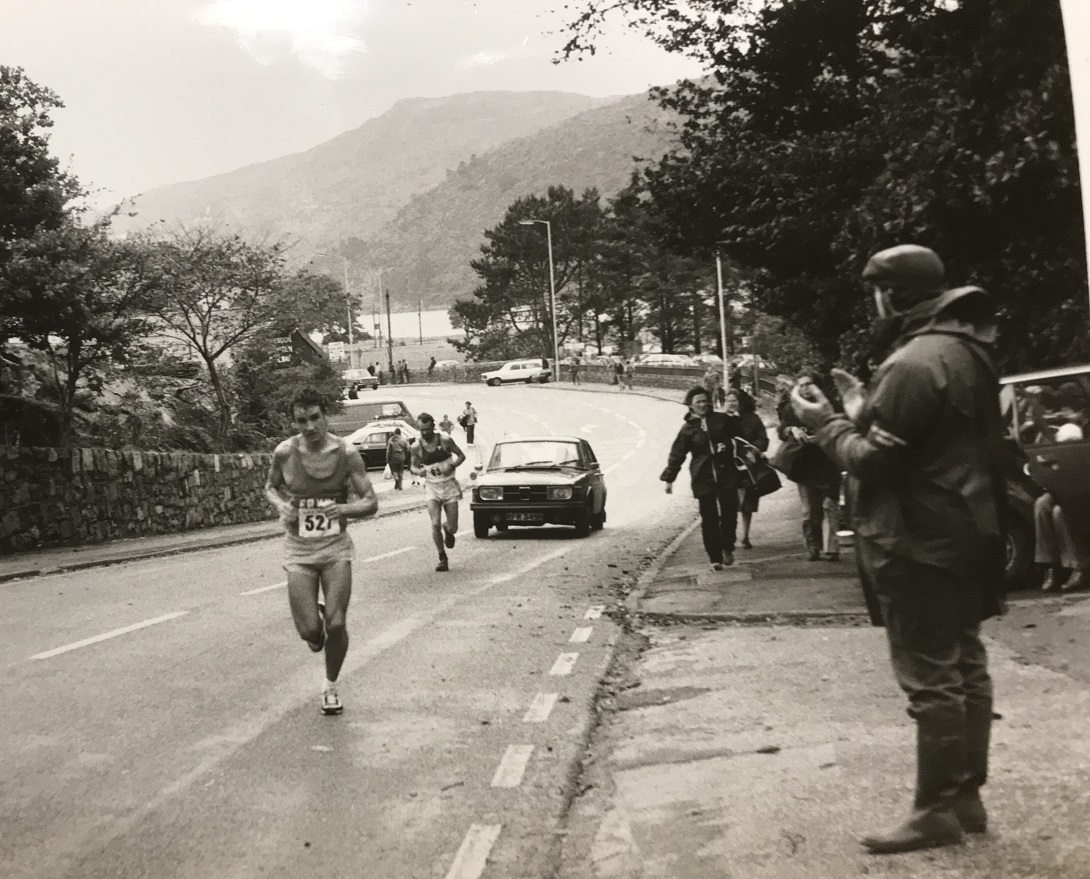 A few hundred yards to go …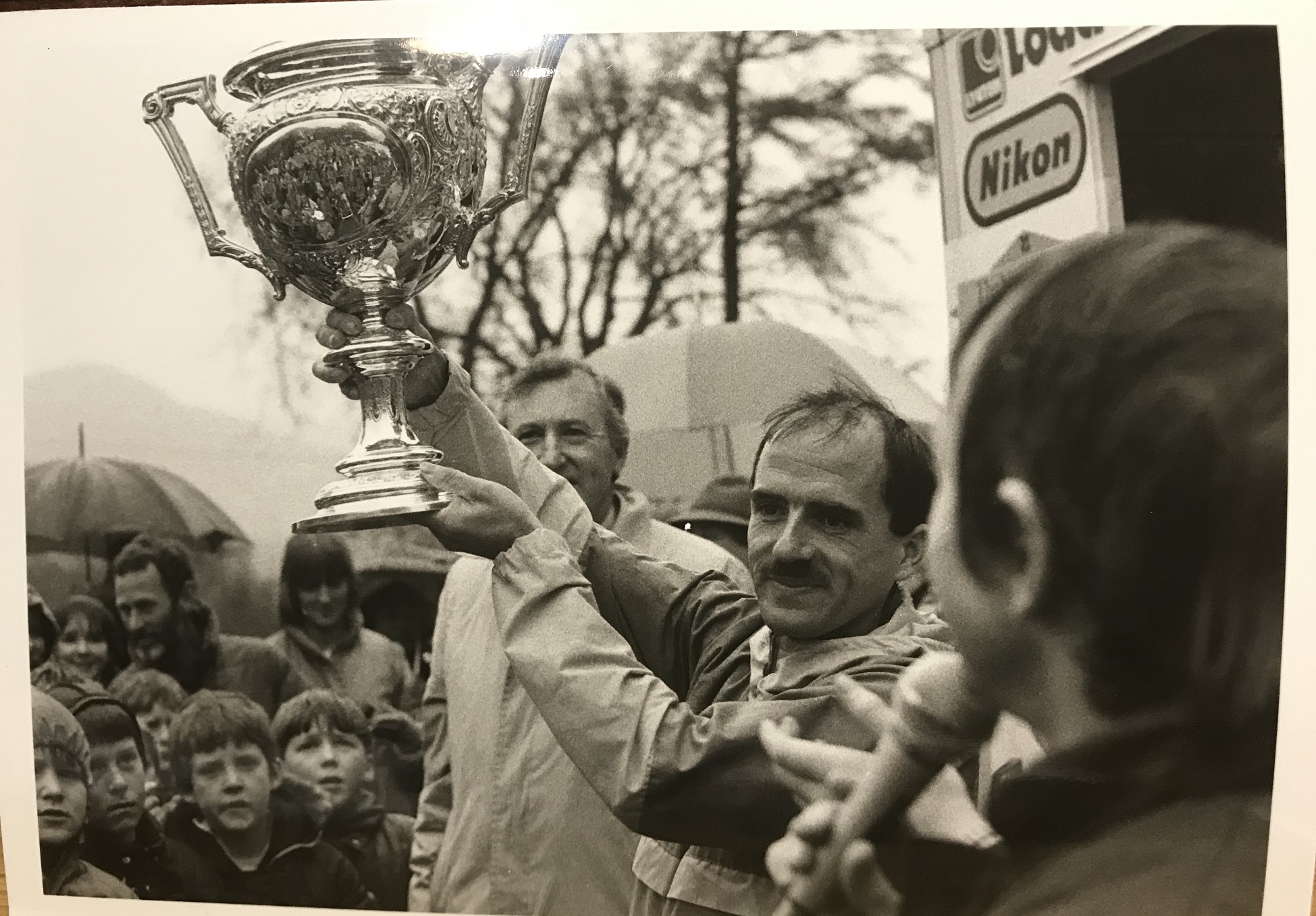 The winner, Mike Neary
Denis has tremendous praise to offer for Mike Neary and for this run. He says: "The climbing in this marathon is 'a lot' and for all 'normal folks' possibly a '10 minutes added penalty'…makes Mike Neary's 2.25 a superb run, by any account. (Jeff Norman , by the way was the previous record holder at 2.31]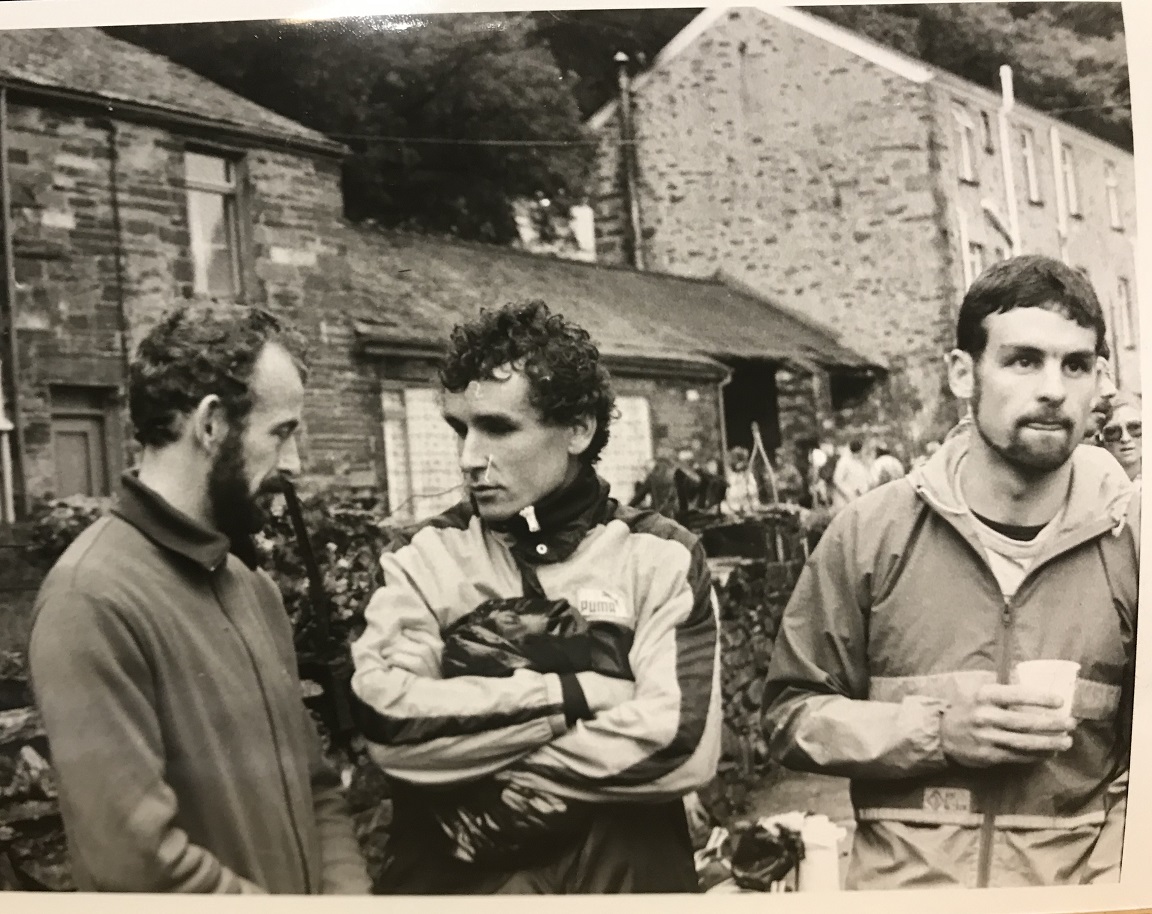 Chap with cup and dark hair -beard is Dave Woodhead ( he, and wife Eileen) great stalwarts in FRA.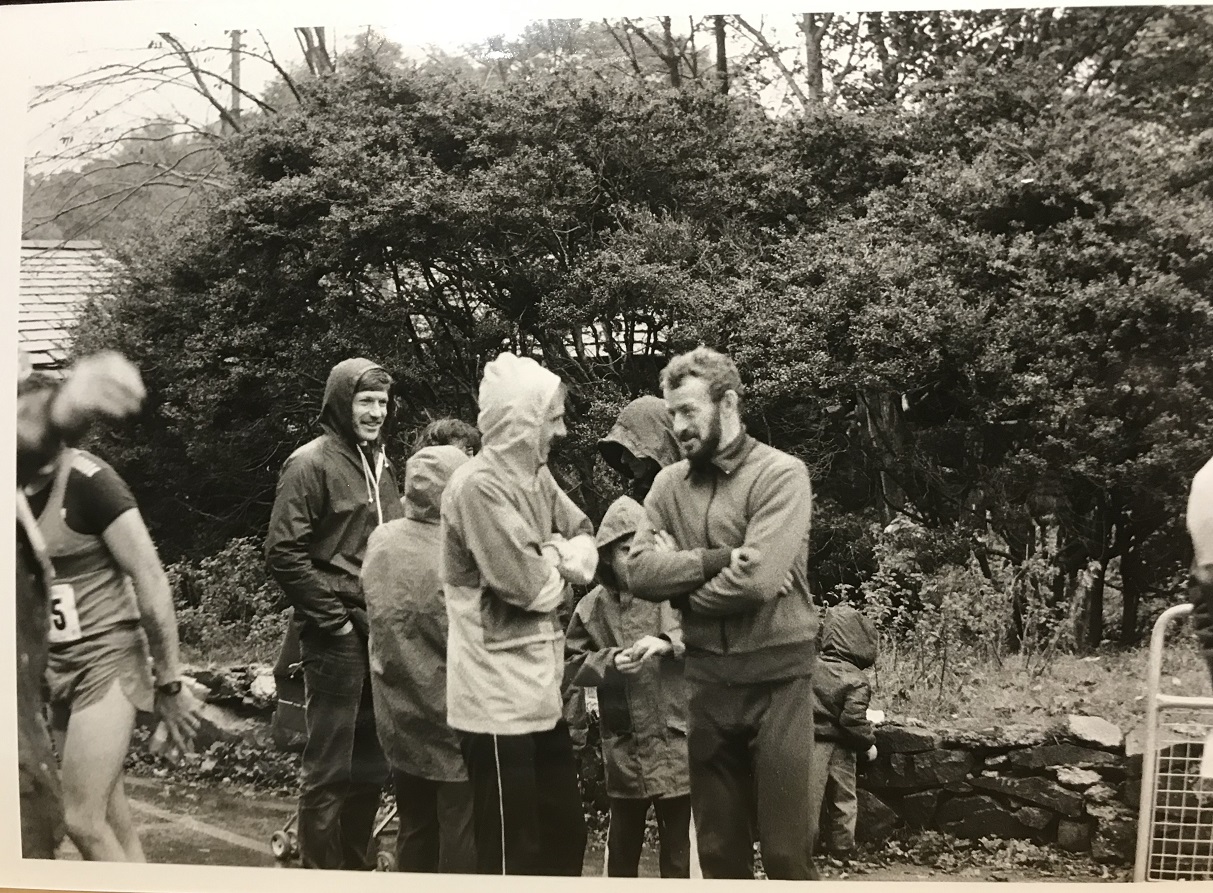 With winner Mike Neary who ran a course record of 2:25 beating Jeff Norman's existing time.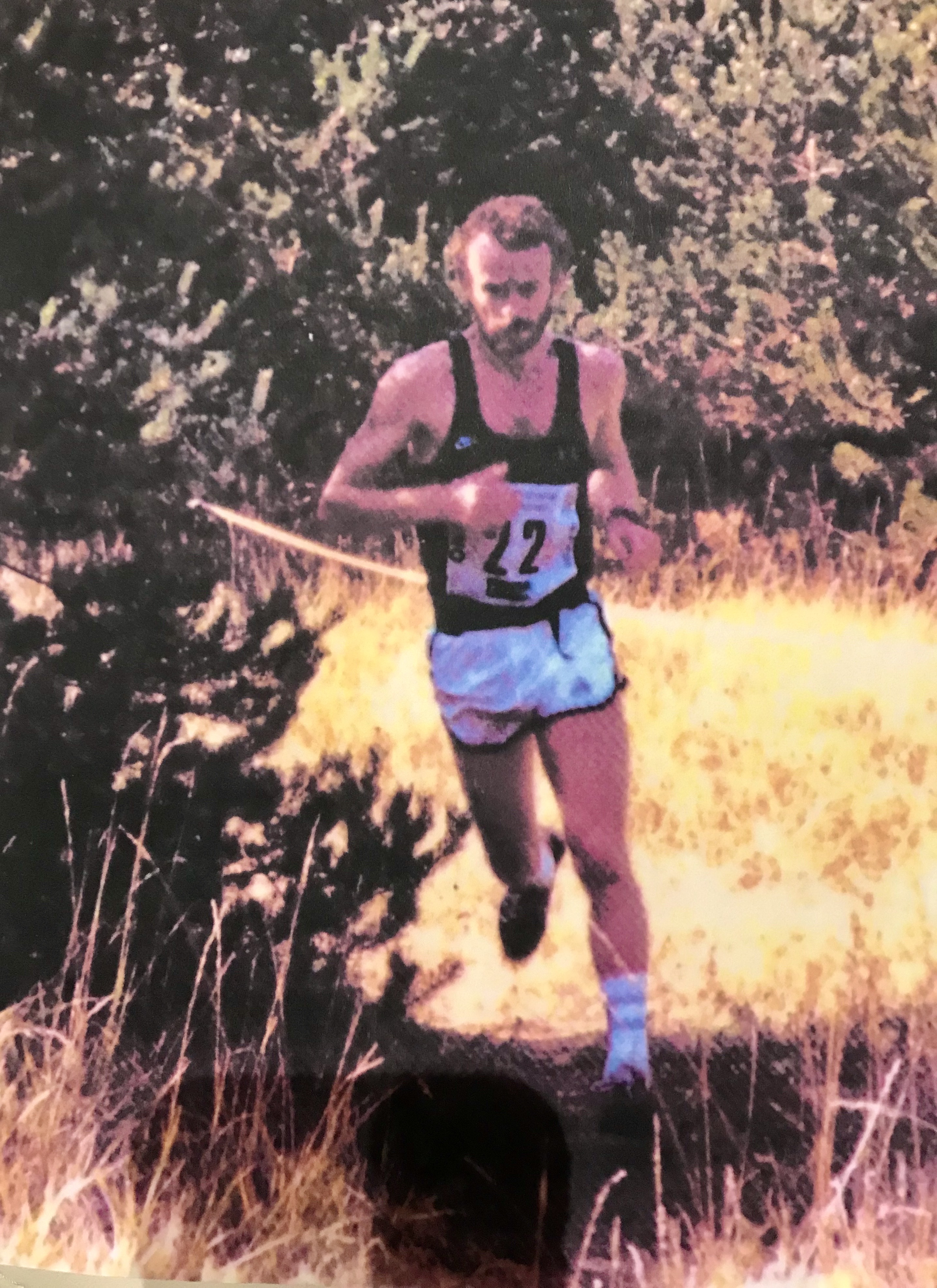 No 22 in Scottish vest in woodland.. Berchtesgaden…WMRT.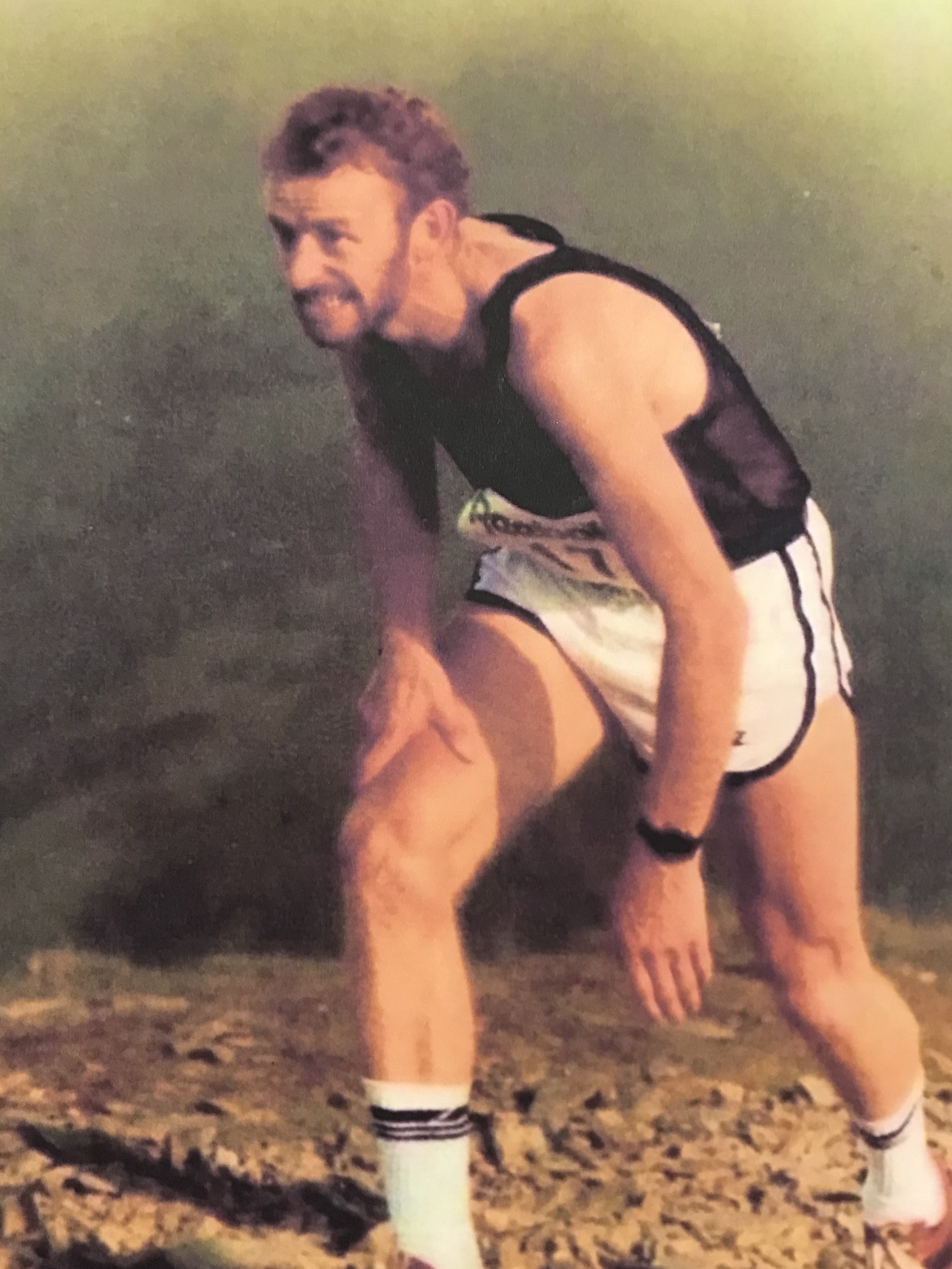 Scottish vest race walk up stones path was going up onto Grisedale Pike at Keswick wmrt
On my knees.. after Carnethy, 1993, 1st vet..
1st: N Wilkinson 48:47; J Wilkinson 50:02; D McGonigle 50:12 … 10th I Murphy 53:35; 181h , first vet Denis 53:35 1st Lady Helene Diamantides 61:56; 2nd Lady Chris Menhennet 63:20; 3rd Lady Chris Whalley 65:38.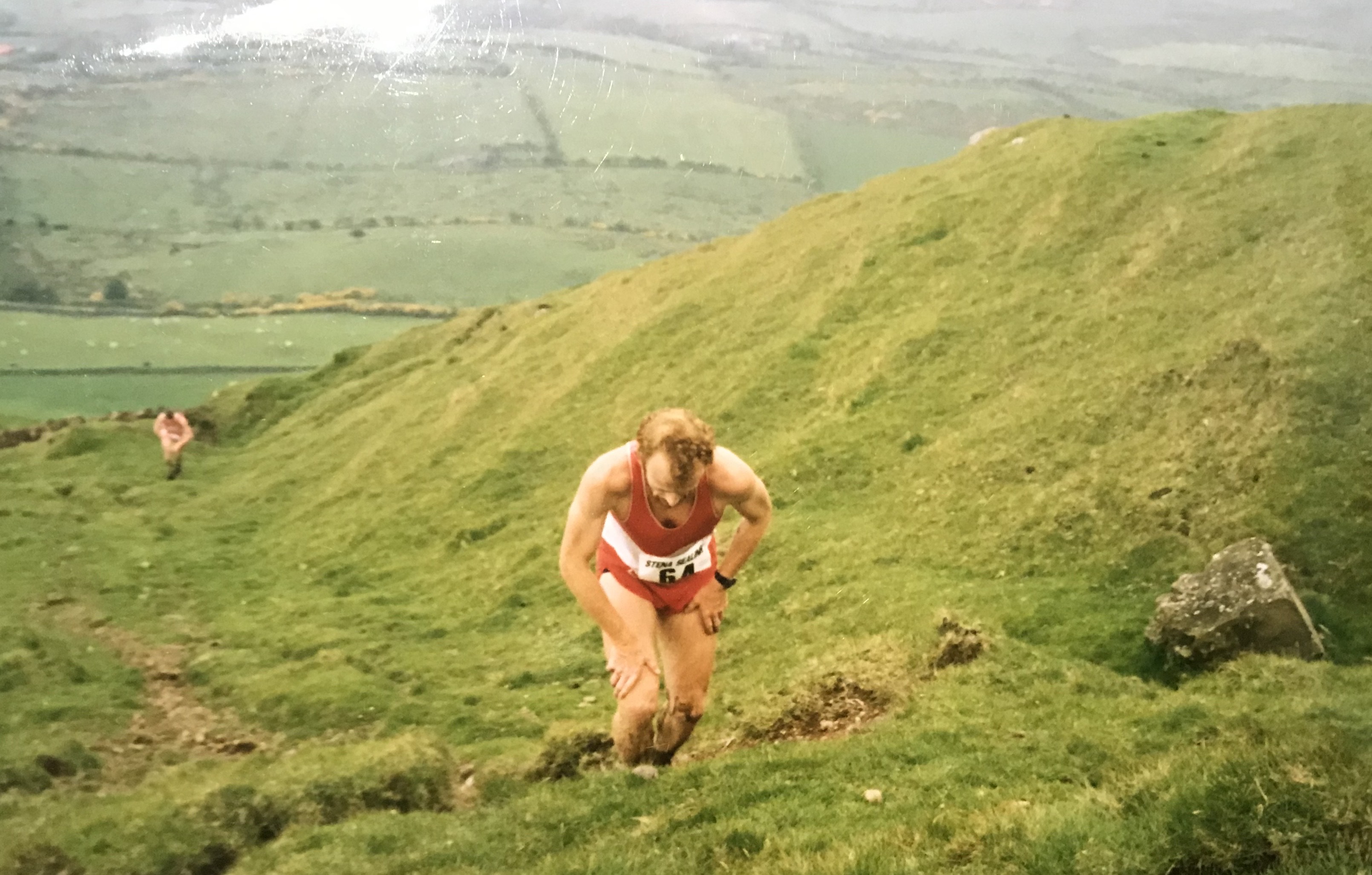 Head down coming up long slope on the Lomonds of Fife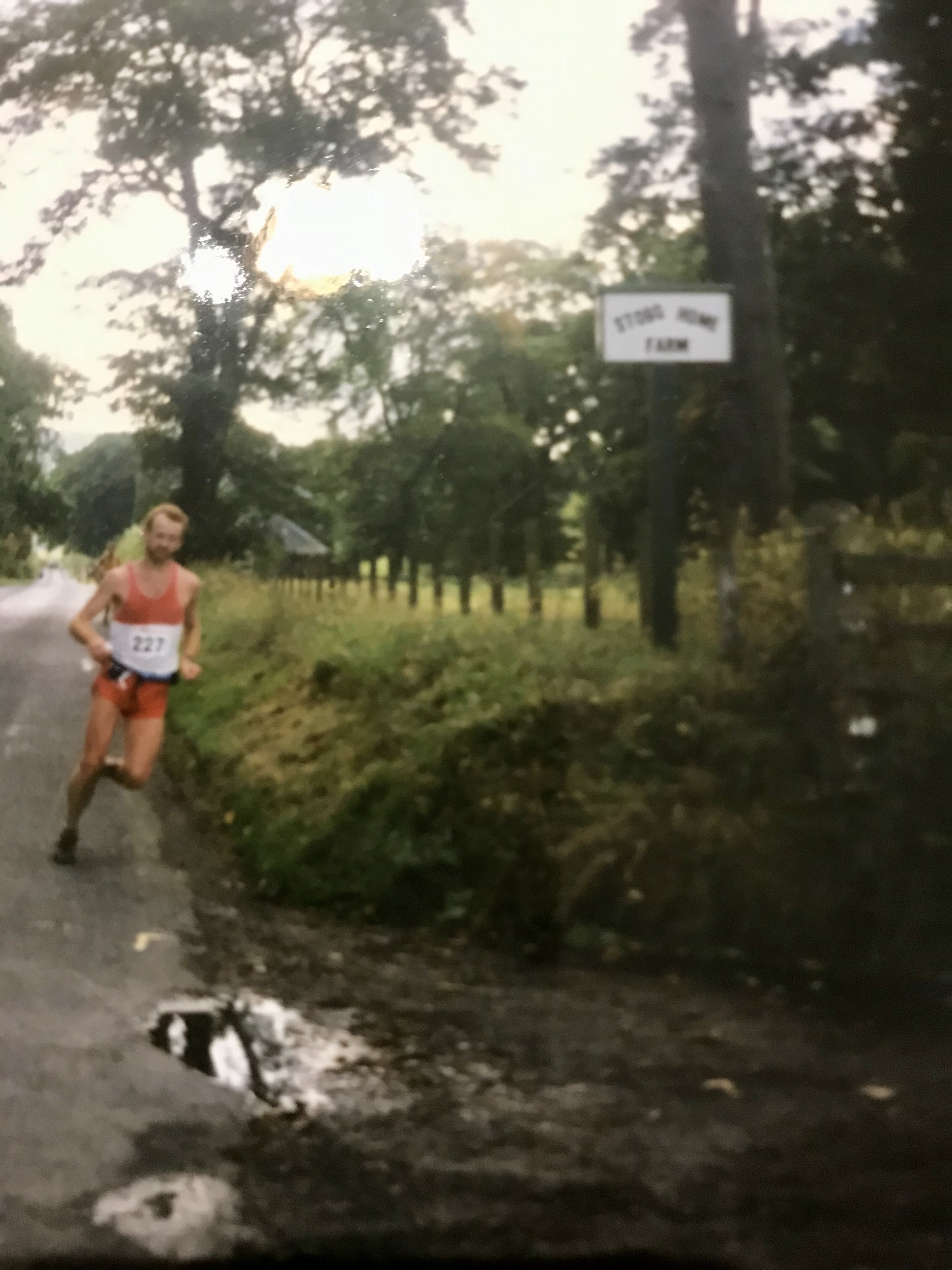 In Help [Help stands for Haddiigton East Lothian Pacemakers which was his first and only club] vest about to turn off road Two Breweries before heading to Trahenna Hill Race no 227 ( ditto one on road with shadow)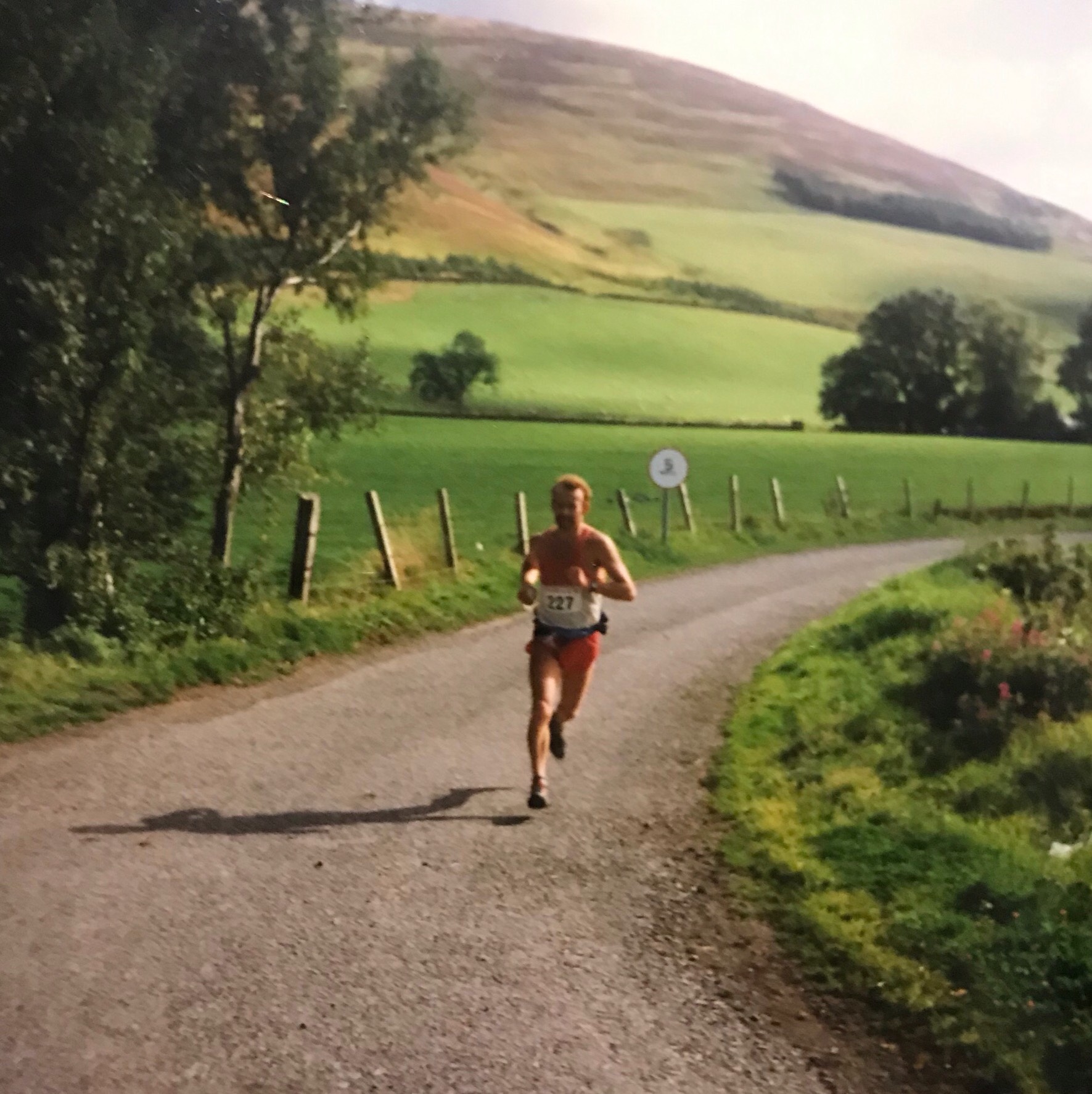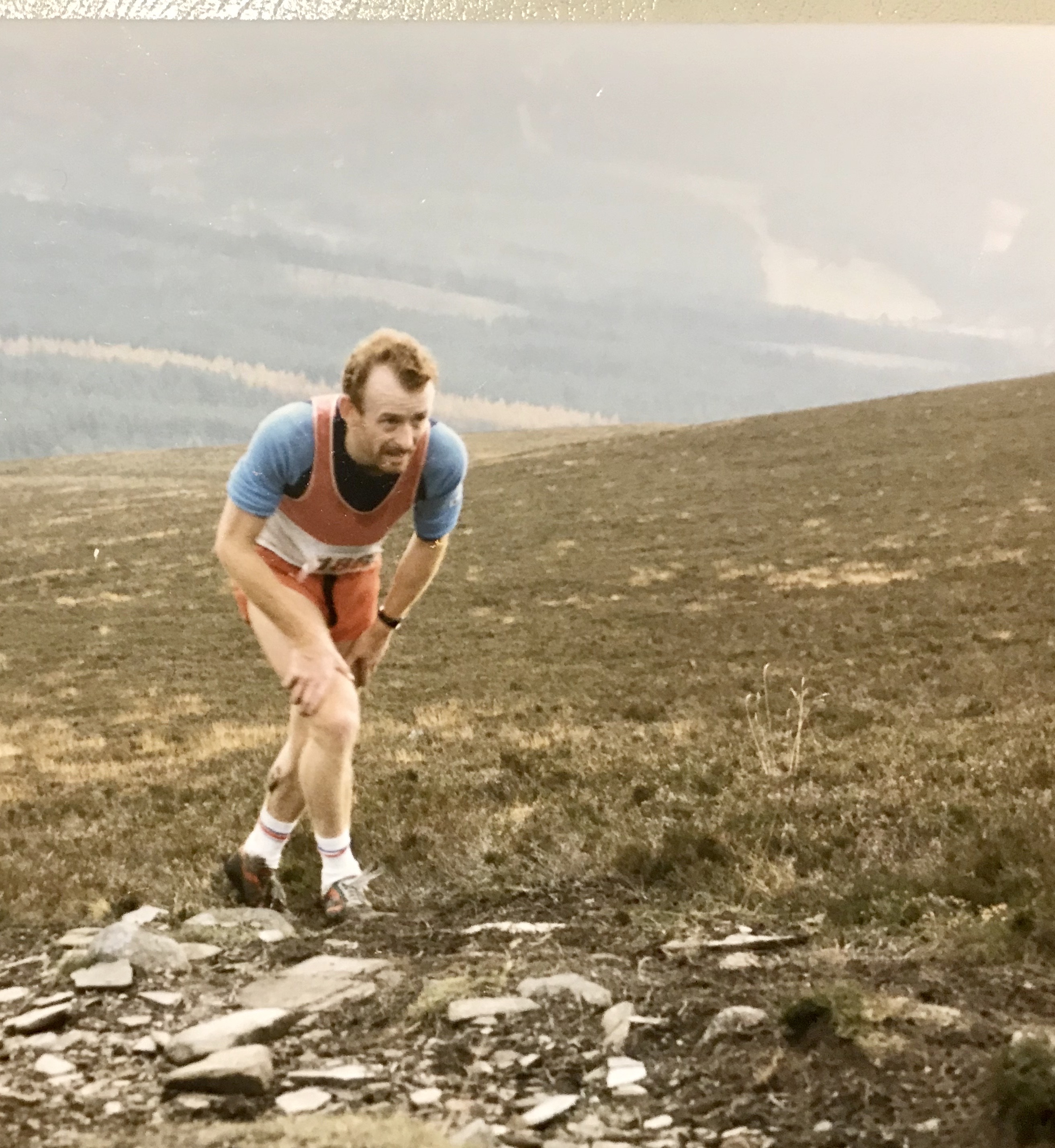 Meall a Bhuchaille got a disappointing 3rd vet which just got me Scottish Vet Champ gold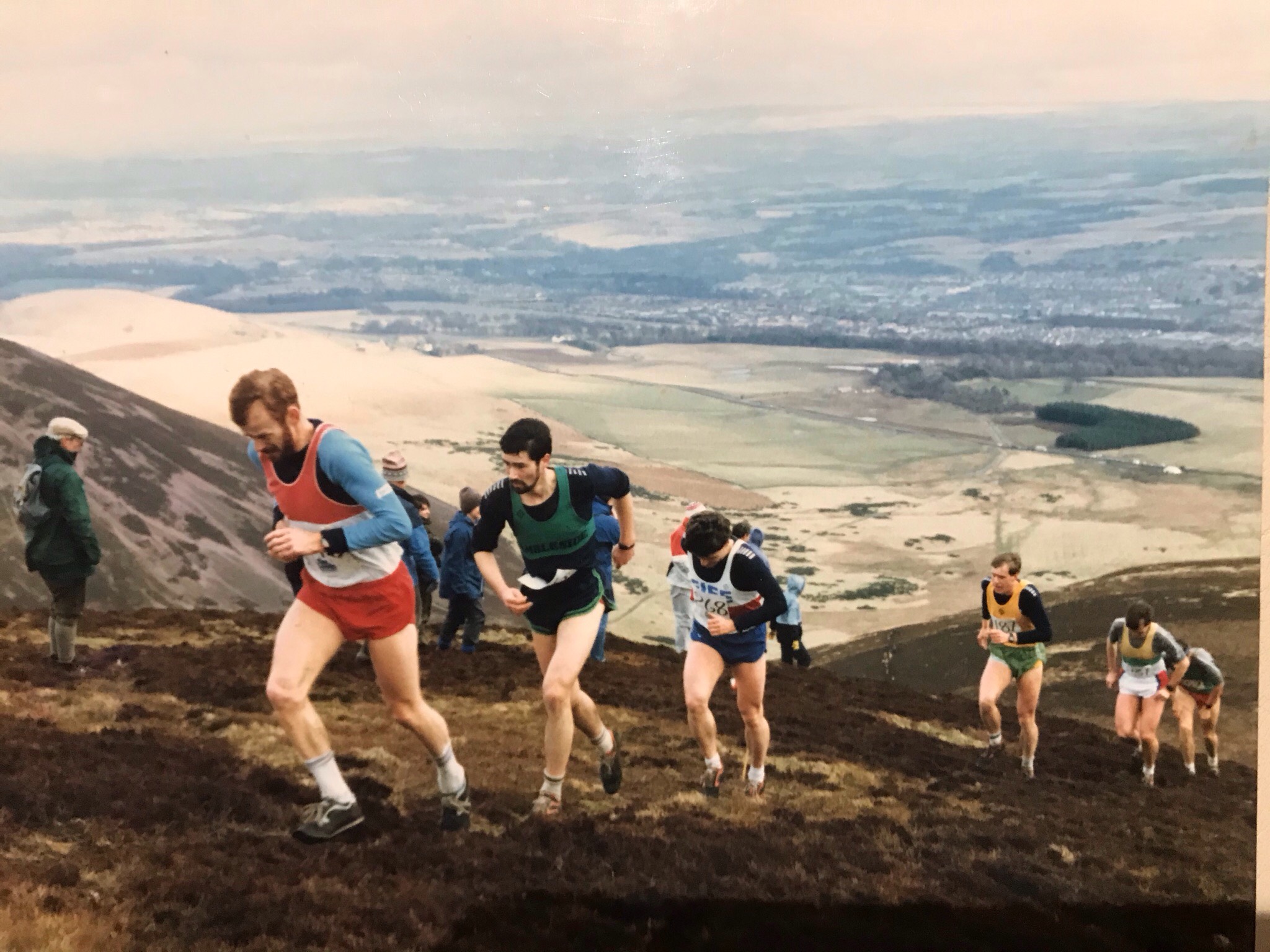 Going up Carnethy 5 in front of Mark Rigby (and a string of others)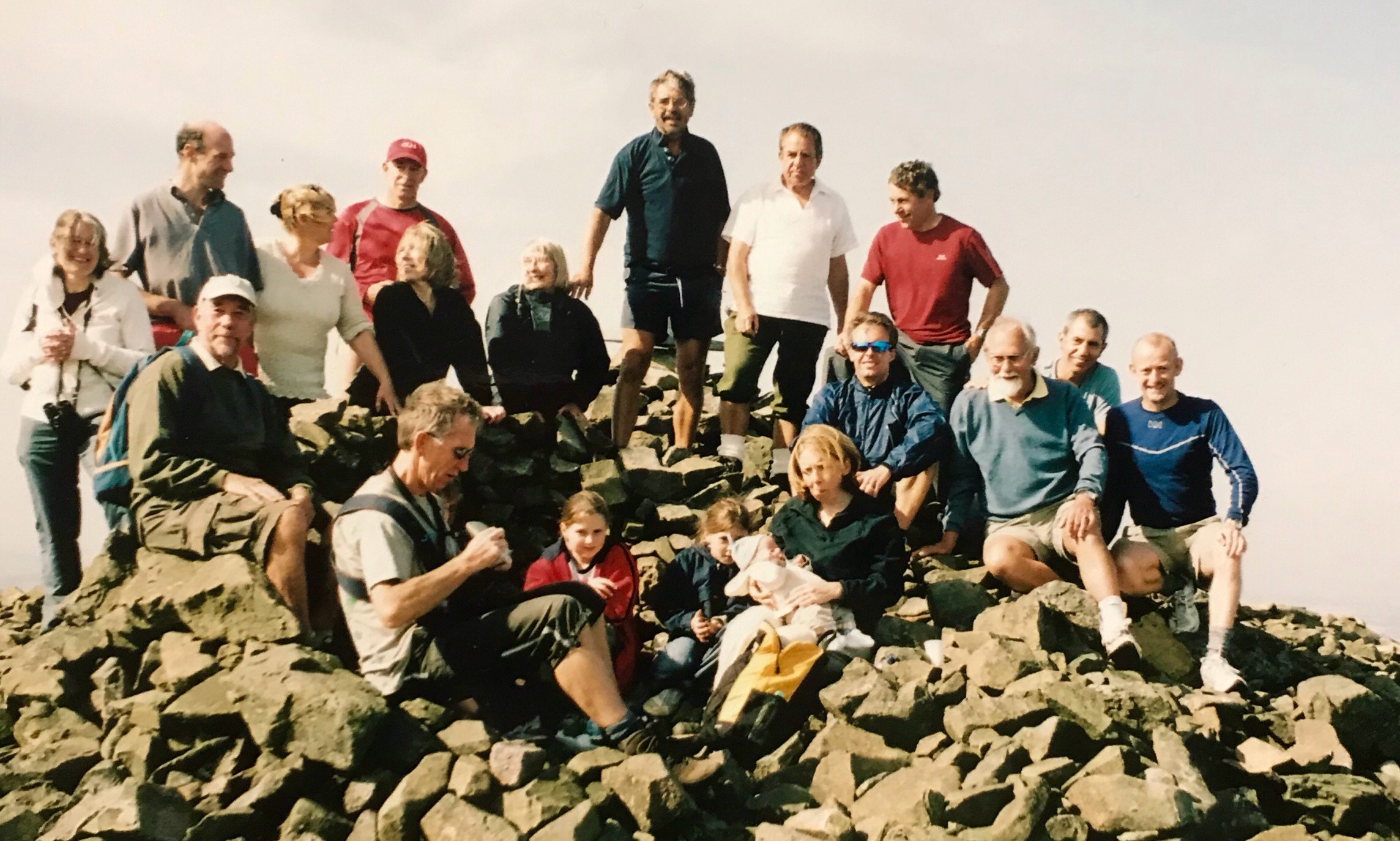 On Lammerlaw Cairn (I'm rhs) with great friend Dave Jonesand Henry Muchamore towards left with skip cap…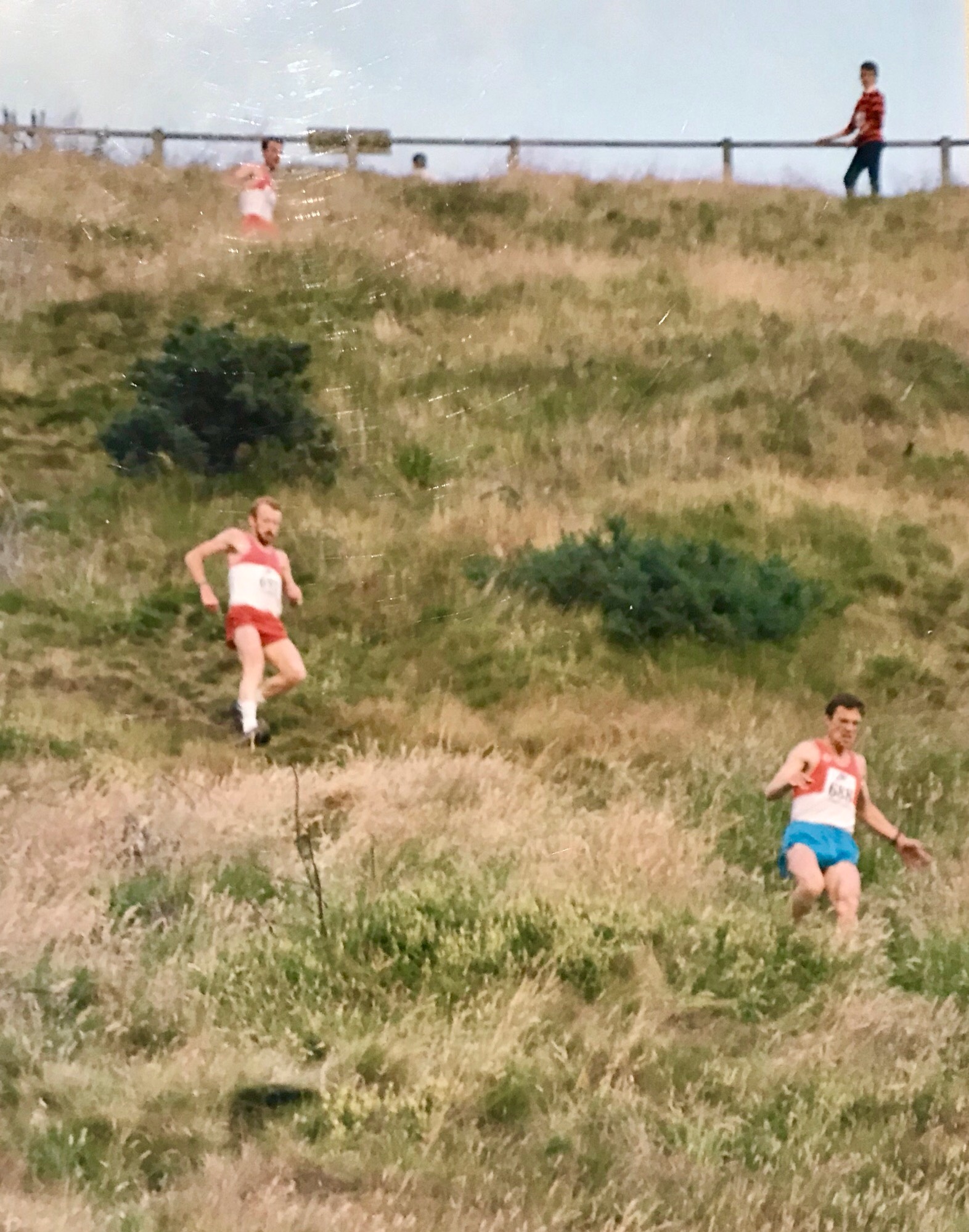 Chasing Peter Marshall (Help light blue shorts) coming off North Berwick Law (mid-week evening race: Peter was Scottish Vets Champion 5 years in a row.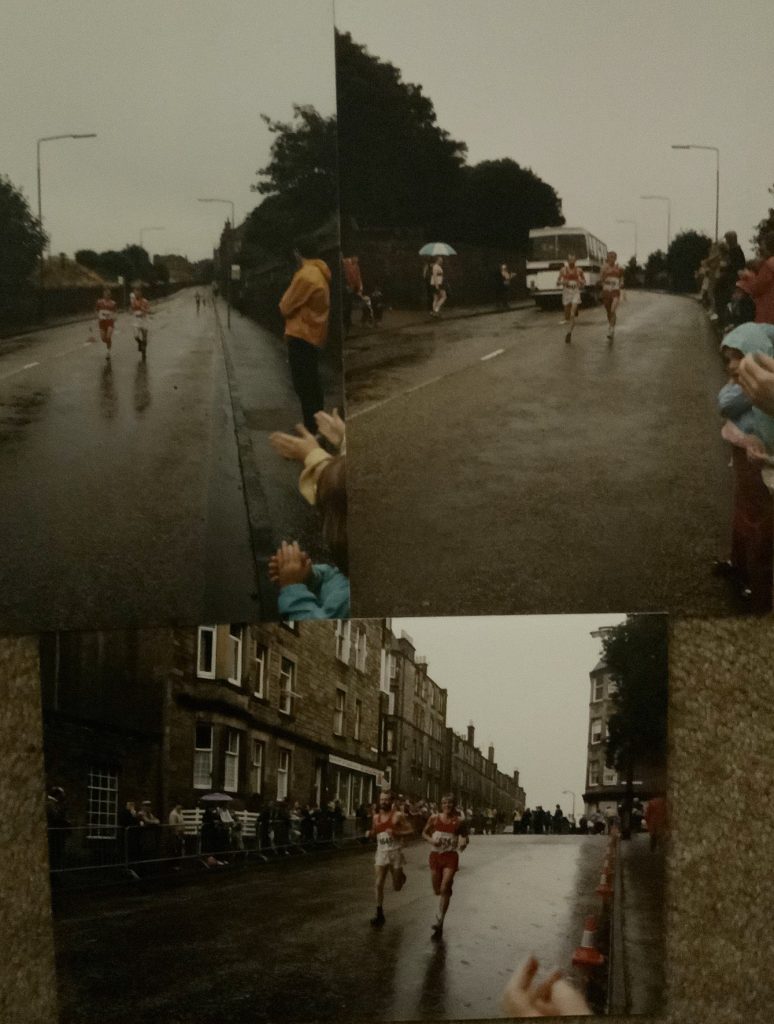 Edinburgh Marathon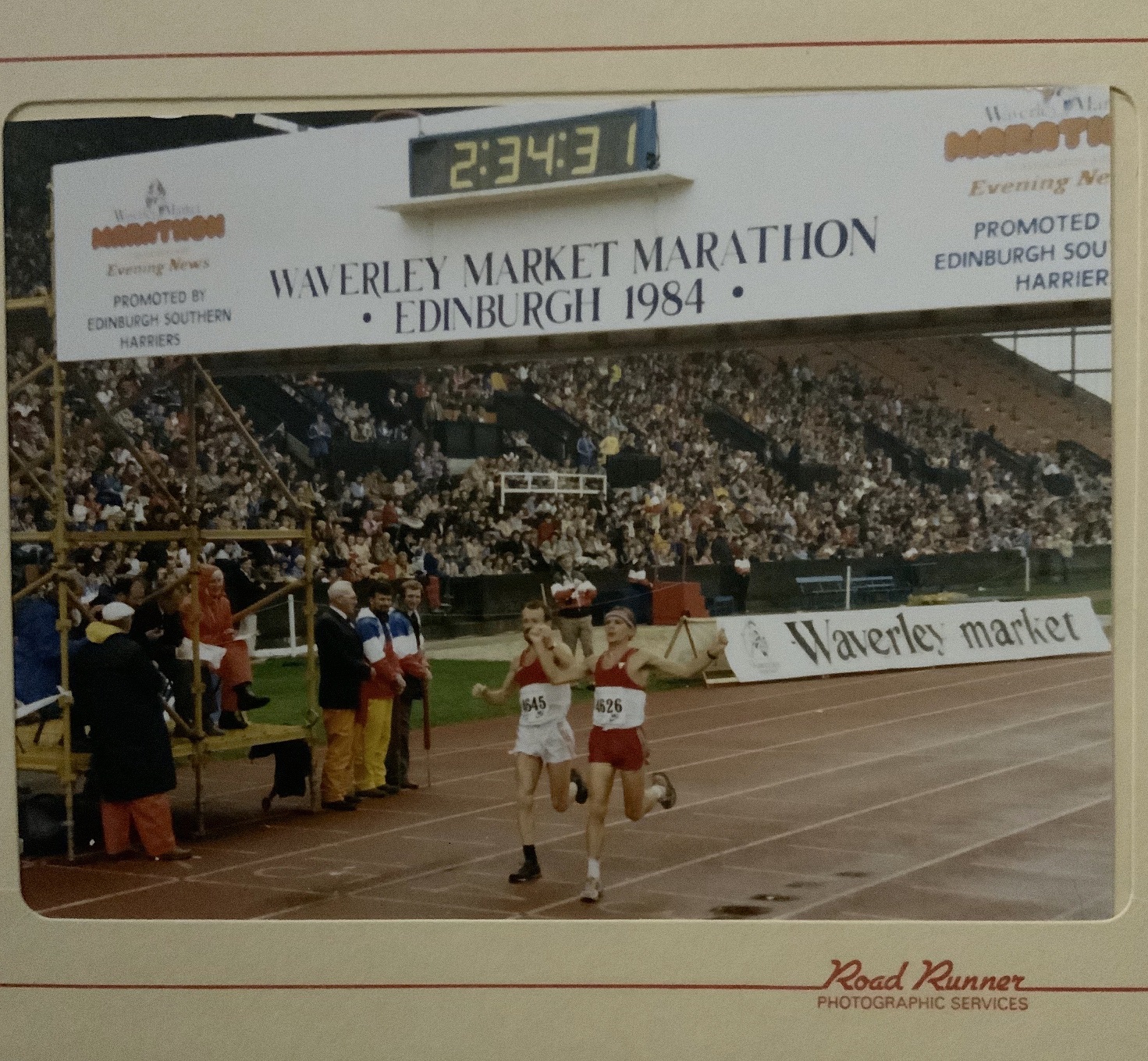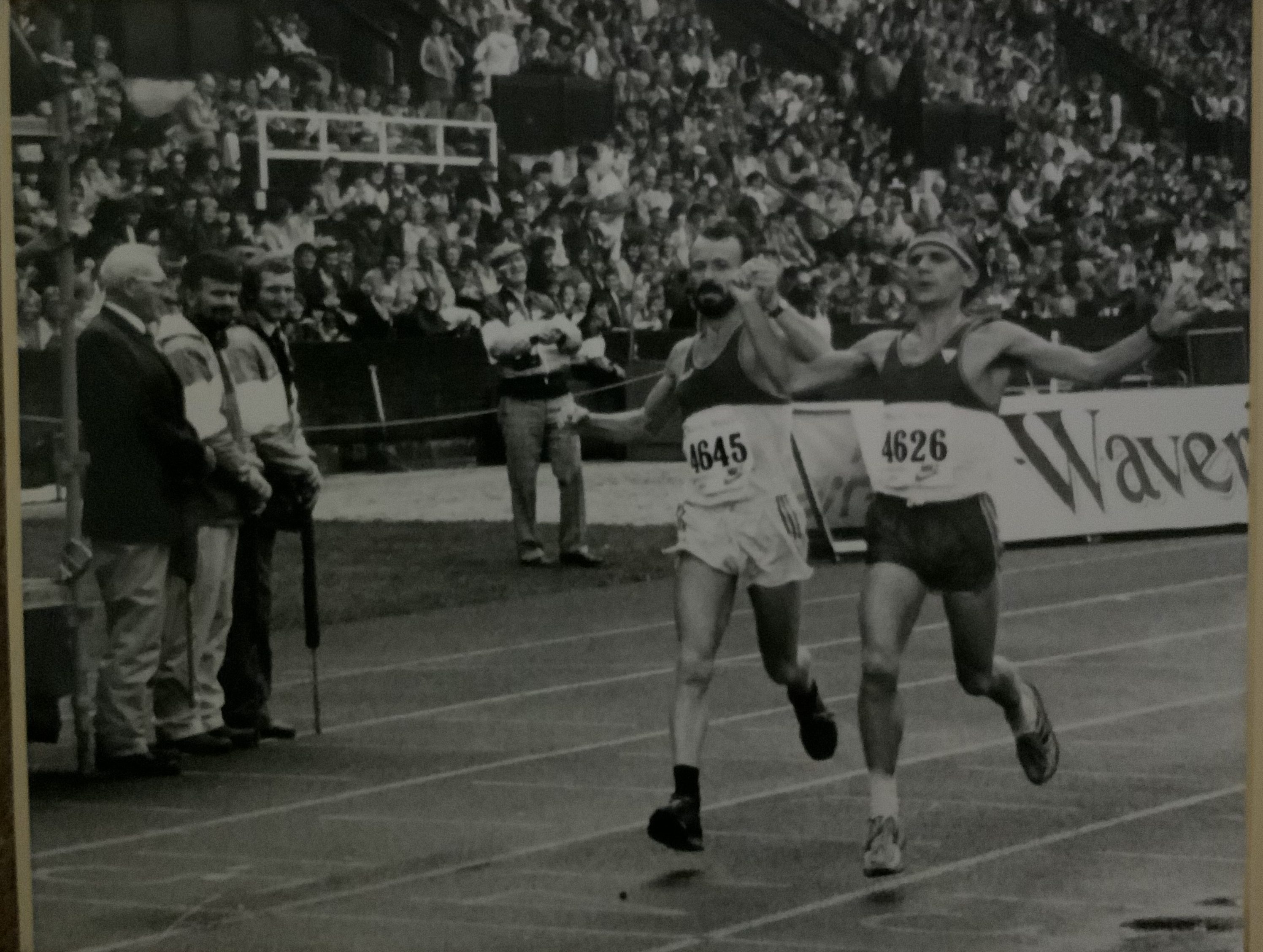 Edinburgh Marathon 1984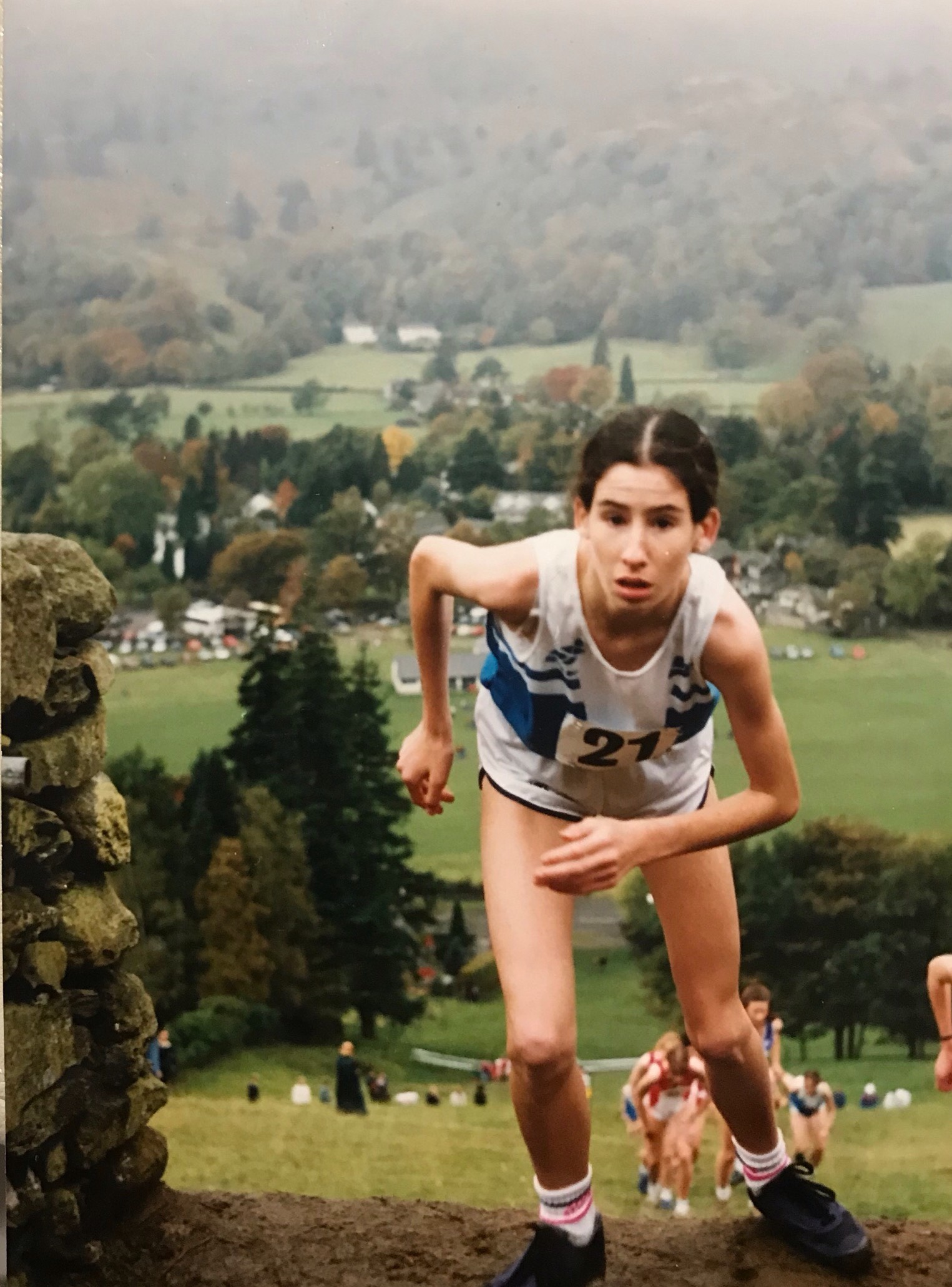 Above: Emma Gorman inaugural Girls u18 Champ Ambleside British Jnr Champs ( hosted by FRA)
Below: John Brooks descending towards wall loup at same champs and u18 boys inaugural champ too…