There are athletes who played a part in Scottish athletics between 1945 and 1990 who are not on this page – if you know of any, please let us know. Similarly anything that should be added or corrected, tell us and it will be done as soon as possible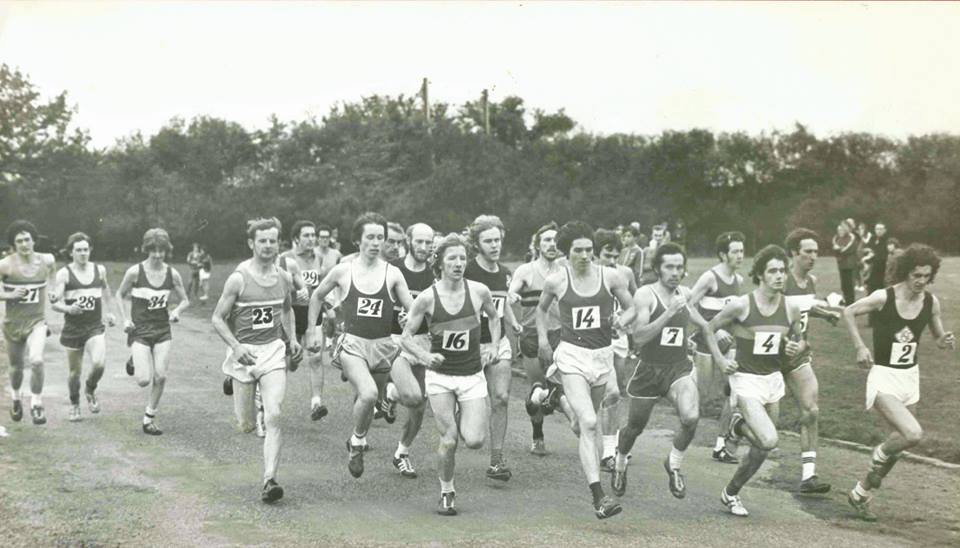 Roy Baillie wearing 14 and Jim Burns wearing 4
Nigel Bailey (Edinburgh University, Edinburgh Southern Harriers)
800m: 1:56.8 1975; 1500m: 3:54.5 1974; 5000m: 14:46.6 1974; 3000m S/C: 9:12.0 1975
Nigel Bailey came up from England and was a popular athlete who ran consistently well for ESH for a period in the mid 70s. He competed in 1,500m, 5,000m and steeplechase as well as road running. In the Senior National cross country championships he won three team silver medals from 1974 to 1976, with a highest individual placing of 25th. He is in the results for the National, Edinburgh – Glasgow relay etc and ran for ESH in British League events in the summer.
Ray Baillie (GUAC)
Mile: 4:17.1 1962; Three Miles: 14:41.0 1963
Baillie was a key member of the very good Glasgow Universities squads of the 1960's along with runners like Calum Laing, Doug Gifford, Allan Faulds and Brian Scobie. He ran in several Edinburgh – Glasgow relays being part of the team that won bronze in 1963 – the first University team to win medals in the race. As a junior he was in the team that finished third in the National Junior in 1960/61, won the same race in 1961/62 and third in 1962/63 and fourth senior team in 1963/64.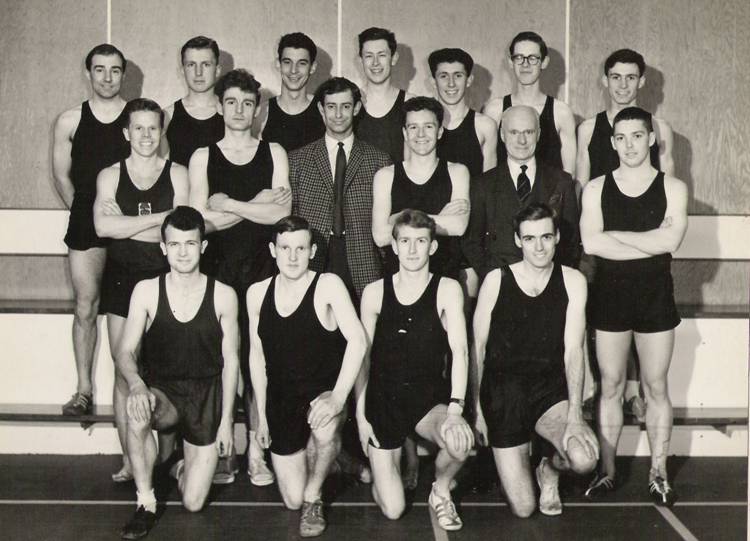 GUAC: Ray Baillie, centre, back row
Roy Baillie (Bellshill YMCA, Clyde Valley)
400m: 50.0 1976; 800m: 1:51.1 1976; 1500m 3:56.2 1978
2nd SAAA 800 1977, 2nd SAAA i600m 1974, 2nd i600m 1975, 3rd i600m 1976
After starting his career running with Bellshill YMCA he joined the new Clyde Valley team in 1974. Best known on the track as an 800m runner, one of Tommy Boyle's earliest coaching successes, with a second place finish in the SAAA championships in 1977. He was also very useful over the country, being a member of the Clyde Valley team which won the inaugural SCCU cross country relay championships, along with Jim Brown, John Graham & Ronnie MacDonald, as well as two medals in the E-G.
Donald Bain (Falkirk Victoria Harriers, Mandale)
10000m 31:16.8 1990; 3000m S/c: 9:20.1 1986; Marathon: 2:24:56 1992
Donnie was a regular member of the very good Falkirk team of the 1970's and 80's along with Jim Dingwall, Willie Day, John Pentecost and Willie Sharp. He ran in all the regular races – District and National Championships and in the Edinburgh to Glasgow relay. Note the following as an example of his ability:
fastest on Stage Seven in the 1983 E-G.
He was twenty second (and first finisher from Falkirk Victoria) in the 1984 National Cross-Country when his team won bronze medals.
Third counter in the Victoria team that won silver in the 1985 National.
He won E-G gold medals, in 1984, when he was second fastest on Stage One; and also 1990.
Another silver was gained in the 1992 E-G when he ran the last stage.
Jack BAIRD, (Shettleston Harriers, Dumbarton AAC)
Jack was a good middle distance runner of the 1960's who specialised in the 880y and was one of the group of four Dumbarton runners who could all run inside two minutes for the half mile distance – not many clubs had two, DAAC had four.
Crighton Baker (Cupar & District, Fife)
3000m S/c: 9:42.5 1974; 10000m: 33:06.8 1976
Terry Baker (RNAS Lossiemouth, Aberdeen AAC)
Terry was North District Cross-Country champion in 1968. In the 1967 E to G he ran the last leg and, in a terrific sprint against Shettleston's Henry Summerhill, brought Aberdeen into a dead heat for silver medals.
Geoffrey Ballantyne (Glasgow School of Sport)
800m 1:56.4 1974
Jim Ballantyne (Springburn)
Marathon: 2:35:51 1971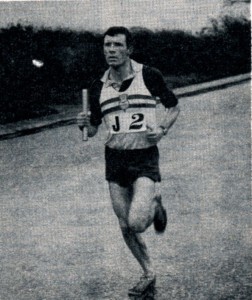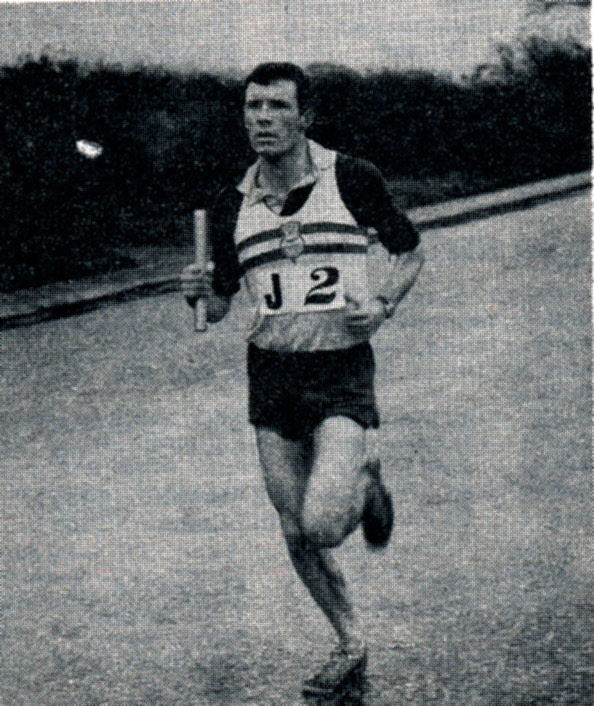 Ken Ballantyne (Edinburgh Southern Harriers) – see full profile
880: 1:53.2 1965; 1500m: 3:51.6 1966; Mile: 4:01.1 1965; Two Miles: 9:00.0 1965; Three Miles: 14:05.8 1967; 5000m: 14:39.8 1970; 6 Miles: 29:52.6 1969;
1st SAAA Mile 1964; 2nd SAAA Mile 1961; 3rd SAAA Mile 1960; 1965; 1966
John Ballentine (R.A.F., Aberdeen AAC)
Marathon: 2:34:57 1979
John joined Aberdeen as a veteran and soon proved to run very fast for his age. In the Scottish Masters XC championships he won M50 bronze in 1993. However, his best events were on the track, and he won M50 Scottish titles and British medals. John's long-lasting AAAC club M50 records, set between 1992 and 1994, include: 1500m indoors in 4.23.23; 3000m indoors in 9.29.15; and 5000m outdoors in 16.23.26
Eddie Bannon, Shettleston Harriers – see full profile
One of the country's finest all round distance runners in the 1950's including five SCCU Championships and seven international races for Scotland in the ICCU Championships, as well as outstanding runs in the Edinburgh to Glasgow eight man relay and the national championships.
Paul Bannon (Shettleston, Glasgow University, Memphis University (USA) – see full profile
Alistair Barrie (Dundee Hawkhill Harriers)
Three Miles: 14:39.6 1964; Six Miles 31:17.0
Alistair, along with such as Ron Coleman, Alan Beattie and Harry Bennett, was a regular member of teams in the 1960's including the National and Edinburgh to Glasgow where he ran the second stage three times. The word stalwart is much misused these days and usually just means 'long service and good conduct'. Reliable evidence says that Alistair was really a tireless worker for 'The Hawks' in all aspects.
Richard Barrie (Dundee Hawkhill Harriers, Dundee University)
1500m: 3:49.3 1984; Mile: 4:10.58 1984; 3000m S/c: 9:34.0 1990; 10000m: 30:42.51 1986
Richie Barrie was a talented runner who never gave less than his best. Road and cross-country saw him as part of every team that Dundee University and Hawkhill turned out but he was happiest on the track competing in open meetings, championships and in the various leagues which his clubs contested. Having run in the team throughout the 80's, when at times it was well down the field, he must have been delighted when DHH won gold in the prestigious E to G; in 1990 he added team silver.
Hugh Barrow (Victoria Park AAC, Sale Harriers) – see full profile
100y: 10.6 1961; 220y: 24.0 1962; 440y: 52 sec 1962; 660y: 75.3 1969; 880y: 1:50.3 1962; 3/4 Mile: 3:00.5 (Scottish record) 1965; 1500m: 3:45.3 1967; Mile: 4:01.0 1968 (Furth of Scotland record); 2000m: 5:16.6 1966 (Scottish record); 3000m: 8:21 1969; two miles: 8:51.4 1964; three miles: 13:52.8; 5000m: 14:26.0 1971; 1965; six miles: 29:28.0 1969; 20000m: 1:11:50.02 1980; 30000m: 1:51:06 1979; Marathon: 2:35:01 1979.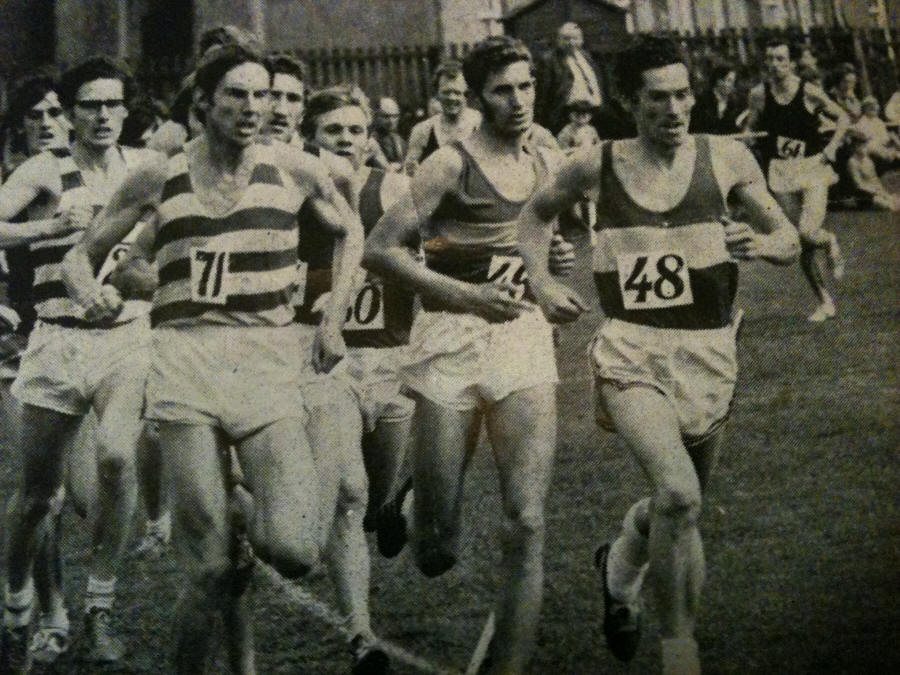 What a picture! From the left: – Pat McLagan, Hugh Barrow Harry Gorman, Tom Patterson, Brian Goodwin, Dick Wedlock, Lachie Stewart, Eddie Knox.
John Barrowman, Garscube Harriers
Johnny was a regular member of all Garscube teams running in County, District and National Championships was well as all the classics – the McAndrew, the Nigel Barge, the GU Road Race, etc. He ran the E to G five times between 1958 and 1970. As a veteran he won M40 silver in the 1979 Scottish Masters Cross-Country championship; and another silver in a Scottish Masters 10,000m track race.
John Joe Barry, (St Machans AC) IRE – see full profile
John Joe was an Irishman who lived in Lennoxtown in 1948/49 and ran for the local athletic club. An Irish internationalist, he set many records including a world's best for one and a half miles. He ran in all the big races – championships, open races at Cowal and the like, invitation races at Ibrox and was very popular with other runners and with the spectators.
Graeme Bartlett (Forres Harriers)
Graeme won the Ben Nevis Race in 1993. He ran for Scotland in the World Mountain Running Trophy (in Edinburgh 1995), finishing 4th counter when his team won superb silver medals. He won many Scottish hill races and set records. Graeme contributed to many team victories for Forres Harriers, including the North District championships and the cross-country relay.
Alan Beaney (Springburn Harriers)
Alan was one the first runners coached by legendary Springburn coach Eddie Sinclair who won many individual and team medals at County, District and National levels over the country. Alan was selected for two Junior ICCU International championships – in 1968 and 1969 when he finished 31st and 38th respectively. In 1967 he was fourth on the first stage of the Edinburgh to Glasgow, and in 1968 he was third on the same leg. On the country as an U20 he was second in the national in 1969.
Ronald Beaney (Springburn H, Glasgow University)
1500m: 4:01.2 1969
Springburn Harriers had three sets of brothers at the same time in the 1960's – the Beaneys, the Pickens and the Lunns. Ronald won many medals and trophies of all colours as a Youth and Junior athlete. Although he ran well at University he never really developed his career as a senior athlete thereafter.
Alan Beattie (St Andrews University, Dundee Hawkhill)
880y: 1:57.8 1961; Mile: 4:19.8 1962
As can be seen from his times Alan was a good runner on cinder and grass tracks – so good in fact that he won many races including the Scottish Universities half mile title. He ran with a very group of Dundee athletes such as Ron Coleman, Alistair Barrie and Fergus Murray.
Andrew Beattie (Luton, Shaftesbury Barnet, Cambuslang)
3000m: 8:20.6; 5000m: 14:21.2 1988; 10000m 29:44.11 1987; 3000m S/chase 9:10.8 1984; Marathon: 2:18.28 1987
As can be seen from his times above, Andy Beattie was a good class athlete who travelled up from London several times every year to compete for Cambuslang. He ran cross-country for Scotland; and gained a Scottish road running vest in 1992, when he finished second (and first Scot) in the Luton Marathon, which was that year's Home Countries International match. A good track man he was outstanding on the road and over the country: in the Edinburgh to Glasgow he ran the fastest time on his stage no fewer than four times helping the team to gold, silver and bronze medals. He also won gold, silver and bronze over the country and it was a big loss when he died well before his time.
David Beattie, Dundee Hawkhill Harriers
Dave finished second on Stage One of the 1989 E to G, when DHH won team gold medals. Earlier that year he had contributed to bronze in the Scottish Cross-Country Relay.
Stephen Begen (Springburn) – see full profile
5000m: 14:32.0 1985
Stephen was a quite outstanding runner as a Youth and Junior who ran twice for Scottish juniors in the ICCU Championships (1984 and 1985), and once for the senior men's team in 1986. Always well up and challenging the leaders he collected many of the top 'scalps' until he retired from the sport too early: see his full profile for the story.
Denis Bell (H.E.L.P., Scottish Hill Runners)
Denis was a fine hill runner who took part in events all over the United Kingdom. He ran marathons in Edinburgh, Galloway and Snowdonia. He ran for Scotland in the World Mountain Running Trophy in 1988 (when his team finished an excellent 4th) and 1989. In 1995 he won the Carnethy 5 miles Veteran title. Denis ran the E to G in 1988. After his running career was over, he became a top class organiser and administrator working as Scottish team manager in many international events and being involved in the organisation of the Alternative Hill Running Championships and the Uphill only series.
J Bell (Inverness Harriers)
He won two North District Cross Country titles: Youth (1984) and Junior (1985). Then he ran the 1986 World Junior Cross-Country for Scotland.
Rod Bell, Dundee Hawkhill Harriers
Rod was a strong runner who was particularly good at the half marathon distance, at which he recorded several wins. He finished a close second in the 1991 Dundee Marathon, recording 2.26.10. In 1988 Rod ran for Scotland in the Anglesea 4 Nations Marathon. For DHH, he took part in the 1991 E to G, when they finished 5th.
Harry Bennett (Dundee Hawkhill)
Harry was a solid club distance runner who was better known as a coach – in fact he was the first coach that Liz Lynch (McColgan) had when she started running in the 1970's.
Maurice Benyon (Law)
5000m: 14:48.7 1977
Maurice Benyon ran for Law and District at the time when membership included such top quality runners as Jim Thomson, John Myatt, Willie Nelson, Doug Frame, Jim Johnstone. He represented the club in cross-country championships as well as in the Edinburgh to Glasgow relay as a good club standard runner.
Michael Berisford (Sale)
Other than SAAA championships, Berisford never ran in Scotland. He had a Scottish qualification and represented the country in the Empire Games. He was also the first Scot under 4 minutes for the Mile. He never ran in the national or the E-G. His record is as follows:
800m: 1:52.0 1960; 880y: 1:51.5 1961; 1500m: 3:43.7 1961; Mile: 3:59.2 1962; Two Miles: 9:05.0 1959; Three Miles: 14:09.0
1962 European Games: 1500m 8th final; 1958 Empire Games Mile 6th. 1962 Empire Games Mile. AAA's Championships: 1962: 2nd AAA i 1000m; SAAA: 1961 880y 1st; 1962 1 Mile 1st.
Ben Bickerton (Shettleston Harriers)
Ben Bickerton ran for Shettleston between 1943 when he joined the club and 1952 when he stopped running. He returned as a veteran in the 1970's and won more titles but we will come to that. Joining the club in 1943, he won the unofficial Scottish Youth's Cross Country Championship in 1944 before going on National Service to Aldershot with the Royal Artillery. While there he won the Southern Command Mile Championship and then came second in the British Army Mile championships. He came out of the Army and in 1949 won the SAAA Two Miles Steeplechase Championship and a year later won the SAAA Six Miles title. He ran in five Edinburgh to Glasgow Relays and came away with two gold and three silvers – not bad. He ran in the London to Brighton 12 man relay twice. Strangely, he only ran the National twice – in 1950 when he was fourth and second counter in the winning team, and 1951 when he was seventh and first counter in the third placed team.
Ian Binnie (Victoria Park AAC) – see full profile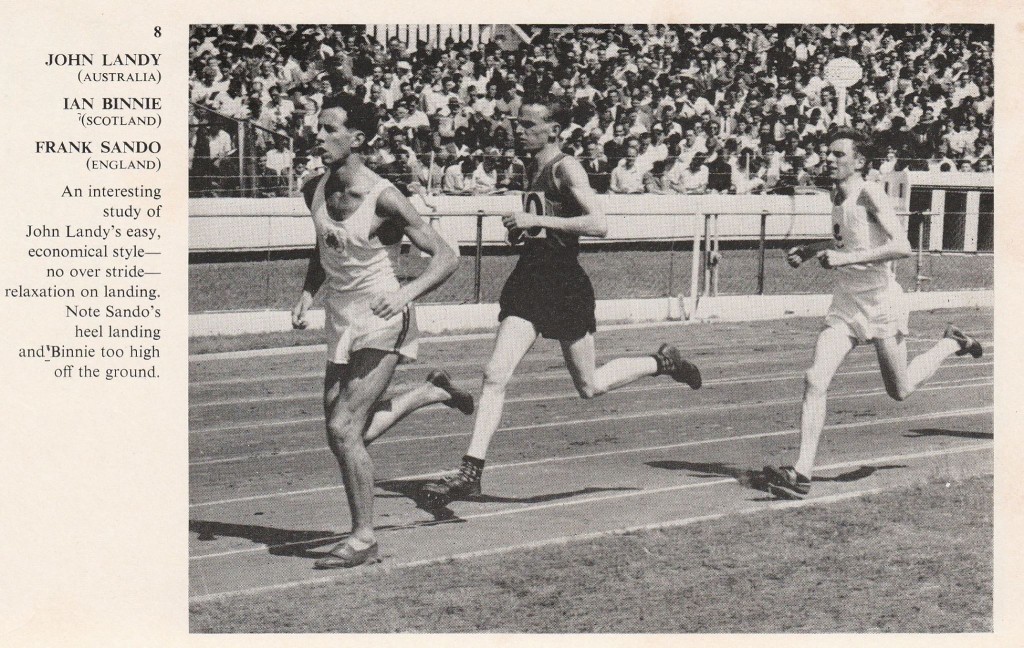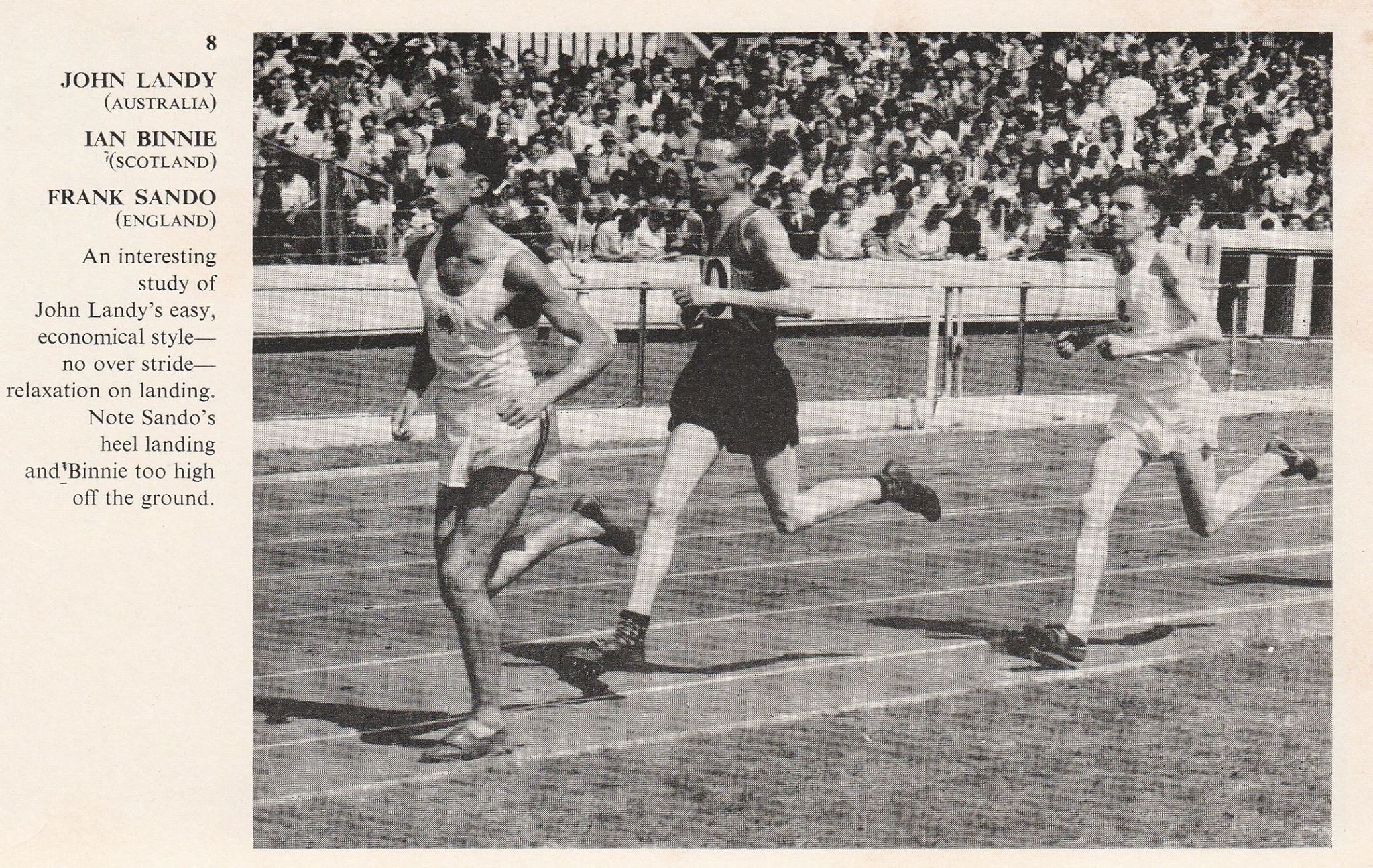 Steve Binns (Falkirk Victoria Harriers) was a top class English international runner who lived in Scotland in the early/mid 90's and ran for Falkirk Victoria Harriers in the E-G in 1992, 1993 and 1994.
Tony Bird (Greenock Wellpark Harriers)
Marathon: 2:27:04 1982
George Black (East Kilbride)
Marathon: 2:36:31 1982
George Black (Fife AC) – see full profile
M Black (Bellahouston Harriers)
Marathon: 2:46:58 1976
Neil Black (Morpeth Harriers, Bellahouston Harriers)
1984: 1500m 3.48.57
Neil ran for Bellahouston in: the 1982 Senior National XC, when he finished 12th; the 1982 E to G, when the club won silver medals and Neil was fastest on the prestigious Stage Two; and the 1983 E to G, when he was fastest on Stage 5 and the club was fourth. After injury curtailed his athletic career, he became a highly-rated physiotherapist; and is currently the Performance Director at UK Athletics.
Ramsey Black (Bellahouston Harriers)
Ramsey Black joined Bellahouston Harriers from Kilbarchan and was a good runner from the start. In the 1956 Junior National Cross-Country, Bellahouston won the team title, with Ramsey 10th. In the 1958 E to G, which his team also won, Ramsey was fastest on Stage Eight. He had previously won silver in 1957. In the Senior National Cross-Country, Ramsey secured team bronze in 1959 and silver in 1960, when he was 13th. A good friend of Harry Fenion, he lived in Elderslie after he retired.
William Black ( Maryhill Harriers)
880y: 1:54.5 1959; Mile: 4:21.0 1961.
Bill Black was a very good half-miler indeed who won many races on the track but never won a national championship medal. Also a good cross-country and road runner: eg 3rd on the first leg of the E-G, 15 seconds behind stage winner N Ross (ESH) and 6 seconds ahead of Clark Wallace in fourth. A much better than average all-round endurance athlete, he was an even better track runner.
R Blades, Clyde Valley AC
He finished 7th in the 1982 Junior National XC and led his team, including Tom McKean, to gold medals.
Robert Blair (Glasgow Police, Strathclyde Police, VPAAC)
3000m S/c: 9:45.2 1972; 10000m 31:53.0 1972; Marathon: 2:30:06 1981
Bobby Blair (born 5/2/1948) was a real club stalwart who could be relied on for many years to deliver good runs in races on any surface. Since he tended to be quiet, he could easily be underrated and surprise more glamorous athletes with tactical awareness and an effective kick to the finish. Bobby ran for Glasgow Police, Strathclyde Police and Strathclyde University but Victoria Park was his main club and his career is a model for success through perseverance. For example a marathon may have taken him 2.51.07 in 1969 but only 2.30.06 by 1981 – you can often win marathons in such a time nowadays. He ran the steeplechase in 9.45.2, competing in track leagues, and 10,000m in 31.53, although he must have been worth must faster on the road.
His record in the Edinburgh to Glasgow Road Relay was lengthy and unusual. In 1967 he made his debut – for Strathclyde University – and the team won medals for the most meritorious performance in twelfth place. Then he ran Stage Six for Glasgow Police from 1972-74. After that he appeared for Victoria Park AAC in at least ten races on a variety of stages and nearly always held his place or gained one. The highlights for Bobby were in 1978 and 1980. In the former, he defended second place on Stage Seven and his team won silver medals. In the latter – and this is the performance that spectators will remember to this day – he took over in second place on the final stage, only thirteen seconds in front of ESH's Ian Steel, who had won the National CC Senior Boys title in 1978 and who, in 1981 and 1982, went on to run twice in the IAAF World Junior CC. So it was rising young star against experienced club Trojan. Neither could do anything about current senior international Gordon Rimmer (Cambuslang) who charged past them both to claim silver medals, but Steel quickly caught Blair and then expected to run off to third place. Alas for the youngster's hopes. Bobby simply sheltered behind him, avoided the headwind and waited, and waited, until he delivered a devastating burst, Ian wilted and the older man raced home 32 seconds clear to secure bronze.
Robert Blair, junior (Victoria Park)
3000m S/c: 9:42.3 1989
Robert was also a good runner with appearances in the County, District and National championships as well as the Edinburgh to Glasgow to his credit. He also had the distinction of running in the same Edinburgh to Glasgow team as his father on consecutive legs.
JRA Blamire (Shettleston, Edinburgh University, Edinburgh Southern Harriers)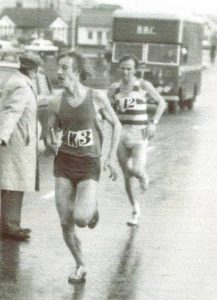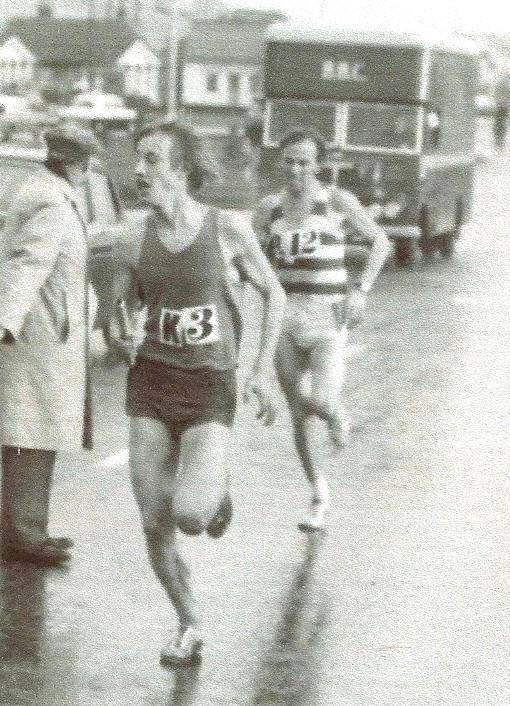 Alistair Blamire leading Ian Binnie on the first stage of the E-G
James A Bogan (Glasgow University, Victoria Park AAC)
Mile: 4:18.2 1963; Three Miles: 154:655.0 1960; 3000 s/c: 9:40.4 1966.
A member of Victoria Park AAC Jim was a steeplechaser during the track season and when Lachie Stewart set the SAAA 3000m steeplechase title, Jim was one of the early pacemakers. The steeplechase was to prove his best event and he was ranked among the top men in the event almost every year in which he competed seriously with a best of 9:40.4 in 1966. His best Mile time was 4:18.2 and for Three Miles he is credited with 14:55.0 in 1960.
In 1960 Jim in thirteenth place led the University Junior team to third place in the National Cross-Country Championship. He joined some of the men who would make up the really good team of later years and which was second in the Scottish Junior Cross-Country Championships in 1961. Douglas Gifford (9), Bogan (13), Baillie (22) and Shepherd (23) were the counting runners. In his third year in the Junior age group he was in the team which won the Junior championship giving him the complete set of gold, silver and bronze for the National team race.
In the Edinburgh to Glasgow relay in 1959 he was ninth on the first stage for the team that finished thirteenth. In 1960, he ran on the first stage for the team that was placed third – he was twelfth on the first stage before Calum Laing brought the University up to fourth, from which position the others worked their way up to third. In 1961 he was fourth fastest on the third stage, bringing the team from twelfth to sixth – six places was really something in the E-G. When the University team was third in the Edinburgh to Glasgow in 1962, Jim Bogan ran on the third stage again and although dropping one place it was from first to second after Calum Laing's fastest time on Stage Two, so there was no disgrace in that! In 1963 he ran the last stage and picked up one place from seventh to sixth with again the fourth fastest of the afternoon. By 1964, many of the top men had moved on but Jim was still there, running the last stage he maintained fifteenth position. No fair weather runner he was out for the team again in 1966 running the very difficult second stage and held on to seventeenth place. By 1967 the team had slumped to nineteenth and Jim ran the seventh stage picking up from twentieth to nineteenth. That was to be his last run in the race.
He stayed on as a member of the staff of the University and became President of the University Hares & Hounds. In that capacity he was responsible for many innovations – the key one being the University Road Race every year in November. He stayed as a member of Victoria Park too as a recreational runner and it came as a shock to us all when he died following a road accident while on holiday in Grenoble in July 1988. An excellent athlete, he was very easy to get on with and was popular with all athletes regardless of club or generation.
Roger Boswell (Lochaber)
Marathon: 2:38:13 1978
Roger was, like most of the Lochaber club, in the main a very good hill runner although he did run on the roads and over the country too.
David Bowman (Clydesdale Harriers) – see full profile
David was a decent road runner who became invaluable to the development of the Scottish Marathon Club from the early 1950s, rising to become Captain and then President'
John Bowman (Inverness)
800m: 1:54.6 1987; 1500m: 3:50.06 1989; 5000m 14:50.10 1991.
John was a loyal member of Inverness Harriers who competed at all distances and on all surfaces. Little known outside the North of Scotland, he was a talented runner who won many races over some top talent – eg the very well known Alan Reid was beaten more than once and in 1991 by only one second in the North of Scotland cross-country championships. There were also a number of Northern District Track championships. On his rare forays to the south he demonstrated his ability by collecting several good scalps in races such as the inter area matches at Cumbernauld House
Jack R Boyd (Ayr Seaforth, Glasgow University) – see full profile
Robert (Bobby) Boyd, Clydesdale Harriers
Bobby was a good, tall, long striding miler who could also race well over the country. After the War (he had been an RAF man) he ran well enough to win prizes on the track at meetings all over the central belt but his best moments were on the country and his best season that of 1946/47. That season started with fastest time in the Midland District championships relay when he was faster than all the top guns who turned out; Shettleston, Bellahouston, Victoria Park all had their best runners forward but Bobby was the surprise. He continued to run well and confirmed his talents when he won the Midlands District Championship that same season. Unfortunately he had a serious accident at work when he dropped a large metal die on his foot and although he kept on running he was not the force he had been before. He went on to coach in the club amd it was under his guidance that the team was third in the National of 1955.
Tommy Boyle, Bellshill YMCA
Tommy was a runner for Bellshill as a youngster, after a very brief spell with Motherwell YMCA, who won BB battalion championships, won the Lanarkshire 880 yards championship , ran in the inter-counties, won the Scottish YMCA cross-country championships and as a consequence ran in the international in Ireland. He went on to become one of Scotland's best ever middle distance coaches working with many unsung athletes before his first quality runner (Ray Baillie) and then world class athletes such as Tom McKean and Yvonne Murray.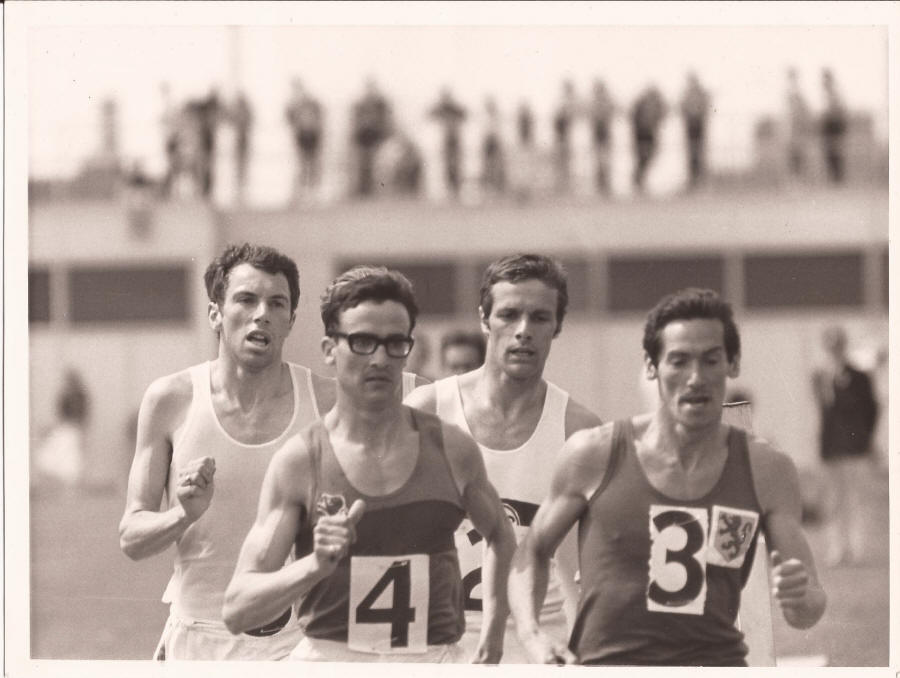 English Inter-Counties, 1969: Mike Bradley (4) and Lachie Stewart (3)
Michael J Bradley (Paisley H, Springburn H)
880y: 1:56.6 1968; 1500m: 3:49.9 1969; Mile: 4:10.3 1969; 3000m: 8:09.2 1969; Two Miles: 8:50.0 1970 (8:40.2 i 1970); Three Miles: 14:25.4 1966; 5000m: 14:03.4 1969.
3rd SAAA 1500 1969
Michael was one of five brothers who ran for the Paisley team in the early 1960's along with men like Pat McAtier, Miles Rafferty and Tommy Thomson. He showed real class at track middle distance traces as his pb's above show. His first Edinburgh to Glasgow was in 1964 when he was 19th on the first leg (brother Eddie ran on the fourth stage) for Paisley Harriers, the following year he was nineteenth on the second stage, then there came the transformation. In 1966 he was third on the first stage ahead of such as Peter Duffy, Ian Binnie, Mike McLean, Duncan Midddleton and George Brown. It was a vast improvement. The following year, on the second stage he moved the team up one place but that meant taking two minutes out of the runner in front! There was no Paisley team in the race in 1968 and by 1969 he had moved to Springburn for whom he won the first stage in 1969. He would run more E-G's for Springburn. But the track was his real forte and he turned out for several Scottish selects as well as Scottish teams.
Patrick Bradley (Paisley Harriers)
Six Miles: 31:14.4 1961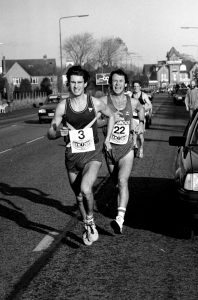 George Braidwood (Bellahouston, Speingburn Harriers) – see full profile
Alex Breckenridge (Victoria Park AAC) – see full profile
Jim Brennan (Maryhill Harriers) – see full profile
Campbell Brierley (Victoria Park)
800m: 1:53.30 1989
John Brierley (VPAAC)
Marathon: 2:39:46 1980
John was a cyclist who took up running rather late on. His children were members at Victoria Park AAC and that was where he started. Described as /an absolute fanatic; he trained at the Allander Sports Centre as one of the Allander Auld Runners and was a big friend of Hugh Currie. His best single season might well have been 1979 when he ran well in Balloch-Clydebank (12+) in 72:16, Clydebank-Helensburgh (16+) 1:43:53, Edinburgh – North Berwick (22.6) 2:16:36, SAAA Marathon 2:47:01 and Glasgow International Marathon in 2:40:15. – he was an M50 vet at the time.
Paul Briscoe, Dundee Hawkhill Harriers
Paul ran often in the E to G; contributed to team silver in the 1990 Scottish XC Relay; and won the 1989 Dundee Marathon.
Joe Brolly (Shettleston Harriers, RAF)
800m: 1:55.5 1974; 1500m: 3:53.9 1973
Joe was a very good runner as a Boy (U15) and Youth (U17) on the track (SAAA U20 1500m title in 1969) and over the country, whose carer as a senior was disrupted when he went into the RAF.
David Brookes (Garscube Harriers)
David was a very good runner who ran for Garscube Harriers before and after the Second World War – good enough to run on the second and sixth stages, – and then went on to be an early member of the Scottish Marathon Club. He covered virtually all the SMC races as well as road races all over Scotland and in the 1970 Commonwealth Games. In the Senior National Cross-Country, David won several team medals: gold in 1926; silver in 1931; and bronze in 1928 and 1935. He ran the E to G six times (from the very first one in 1930); and Garscube secured silver medals in 1935; and bronze in 1931. In the 1936 Scottish Athletics championships, David was second in the Track Ten Miles; and third in the Six Miles. He was a founder member (and on the committee for many years) of the Scottish Marathon Club and Dunky Wright said that David had been a good road runner, along with himself and Donald McNab Robertson. Praise indeed!
Alex P Brown (Motherwell YMCA, Law and District AAC) – see full profile
Andrew Brown (Motherwell YMCA)
Andrew Brown, father of Andy and Alex, was a good class runner over the country and on the road both before and after the War. An early member of the Scottish Marathon Club he ran in several of the SAAA marathons in the early 50's. When he was in the same team as Andy, eg the 1950 Edinburgh to Glasgow,the programme and result sheet referred to him as A Brown and Andy as A Brown, jnr.
Andrew H Brown (Motherwell YMCA, Law and District)- see full profile
Andrew Brown (Westerlands, Clyde Valley)
Marathon: 2:2:31:44 1981
David Brown (Stirling University)
800m: 1:53.9 1987
Frank Brown (Victoria Park AAC)
1500m: 4:00.00 1974; 5000m: 14:58.0 1975
Frank Brown was a very good runner indeed who ran for Bellahouston Academy as a schoolboy. He first appeared on the winter scene in season 1973-74 when he ran the third stage of the Edinburgh to Glasgow relay and turned in the fastest time. He ran two more E-G's, both on the first stage, where he was ninth in 197-75 and eighth in 1975-76. After three or four seasons, he joined the Hong Kong Police Force and was lost to Scottish athletcs.
George Brown (Edinburgh University, Edinburgh Southern)
880y: 1:57.2 1959; Mile: 4:12.7 1959; Two Miles: 9:12.8 1967; Three Miles: 14:24.0 1967; Marathon: 2:35:58 1971.
Described as real gentleman and a durable athlete George ran for ESH in the Edinburgh to Glasgow winning gold, silver and bronze medals in the company of such as Fergus Murray, Donald Macgregor, Martin Craven, Allister Hutton and Gareth Bryan-Jones. In the Senior National he first won a team medal (bronze) in 1961. Over the next decade, a succession of consistent performances brought him a total of nine medals: two gold (1964 when he was twelfth finisher, and 1970), five silver and two bronze. In the E-G he featured in ESH teams that won gold (1973), silver (1962, 1963) and bronze (1964, 1971). On the track, George ran a mile in 4:12.7, and three miles in 14:24. Much later, in 1979, 1980 and 1983, ESH obtained team gold in the Scottish Veterans Cross-Country championships and George Brown, predictably, was one of their counters. An excellent athlete and all round endurance runner.
Ian Brown (Stirling, Falkirk Victoria)
5000m: 14:51.9 1977
Ian had a good career as a Youth and especially as a Junior running well in the age group championships of 1975, '76, '77 and '78. He ran for Scotland in the IAAF World Junior Cross-Country Championships of 1977 and 1978 (when he was first Scot home in 17th place). Ian was East District Junior XC champion in 1977 and 1978. In the E to G, he contributed to team bronze in 1976.
Jim Brown (Monkland, Borough Road College, Clyde Valley) – see full profile
Jack Brown (Dumbarton)
880y: 1:56.0 1965
Best known as a half-miler, Jack was a popular, good class all-round athlete who could compete in several field events as well as sprinting and endurance running on the track. Jack and Bobby Mills were a formidable double act for the club in inter-club track competition, and when Col;in Martin was added in, they were a hard club to beat. Jack ran for his club on the country (all events from county to national championships) and on the road (E-G) as well as on the track. Once he had finished competing he became an official SAAA handicapper and was one of the principal organisers of the Milngavie Highland Games.
Paul Brown (Bellahouston)
3000m S/c: 9:45.3 1975
Tom Brown (St Modan's)
800m: 1:56.6 1964; Mile: 4:13.1 1964
In the late 1950s and especially in the 1960's St Modan's was a club to be reckoned with on the country with runners such as George Jackson, Hamish McHattie, Joe McGhee and many others. Tom was running at the same time as another very good middle distance runner, Walter Eadie, and they won many trophies as part of the club team through the age groups. In the SCCU Championships of 1963, Tom was 5th Youth ahead of Duncan Middleton, Dick Wedlock; in 1964 he was fifth with the team placed second. Walter went on to study at Strathclyde University before emigrating to Canada. Tom just disappeared from the scene at that time.
George Brownlee (Edinburgh Southern Harriers)
880y: 1:55.4 1961; Mile: 4:11.8 1962; Two Miles: 9:23.4 1963; Three Miles: 14:32.0 1963
2nd SAAA Mile 1963
Starting as a Senior Boy (U15) George won the Eastern District Boys title in 1959 and followed this up with the Youths championship in both 1960 and 61 and was only defeated for the Junior titles by the emergence of Craig Douglas of Teviotdale. Nationally he won the cross-country title in 1958/59, 8 seconds ahead of Lachie Stewart and two years later was second in the U17 national behind Jim Finn of Monkland. His best cross-country run as a Junior was probably in 1963 when he was ninth, narrowly missing international selection. In 1965 he was twenty seventh senior – third counter in the team that won gold. Brownlee also ran in the Edinburgh to Glasgow Relay and won both silver and bronze medals. A very good track runner he had a wide range of events, see the pb's noted above.
Joe Bruce (Edinburgh Southern Harriers)
3000m S/c: 10:55.8 1959
Joe was a good athlete whose career was cut short by injury but he went on to be a very good, well liked and trusted official. In 1969, he became Captain of the Scottish Marathon Club, an invaluable road running organisation which he influenced for years.
Gareth Bryan-Jones (Edinburgh University, Edinburgh Southern ) – see full profile
John Bryant (Edinburgh Southern)
3000: 8:36.2 1970; 5000m: 14:37.4; 1970; 3000m S/c: 9:47.0 1969
Bryant had been an Oxford blue in the steeplechase and was working in Edinburgh for the Edinburgh Evening News and lived in 'The Zoo' with the Edinburgh students in 1966/67. He joined Edinburgh Southern Harriers and ran in the E-G in 1967 and 1969 when he won a gold team medal; he also ran in the National in 1968 where he won a team bronze.
Alex Bryce (Central Region, Falkirk Victoria)
400m: 49.89 1988; 800m: 1:51.5 1978
Danny Buchan, Aberdeen AAC
Danny was a talented young runner and his best performance took place in 1976, when he finished 15th in the Scottish Junior National XC and Aberdeen won team gold medals. He ran the E to G in 1974, 1975, 1976 and 1977.
James Burns (Monkland Harriers, Shettleston Harriers, Law and District AAC)
800m 1:56.0 1976; 3000m: 8:27.0 1977; 2000m S/c: 5:54.6 1976; 3000m S/c: 9:02.3 1978; 10000m 32:11.9 1978
Jim had a very good career in the sport. His most successful season was 1975 when he was selected for the Scottish team in the IAAF Cross-Country Championships after finishing 5th in the Junior National. Jim ran for Shettleston in all the major team events winning gold in the Edinburgh to Glasgow Relay in 1976. He left the club in 1982 for Law and District AAC after rendering Shettleston sterling service.
Ian Burns (Larkhall Harriers)
Ian (7th) and his brother Willie (4th) were the backbone of the club when the team won the SCCU Junior Men's championships in 1970. Other club runners that day were D McBain (11th) and Jim Sorbie (16th).
Willie Burns (Larkhall YMCA Harriers)
He ran well for Scotland in the 1970 and 1971 International Junior Cross-Country Championships, finishing 19th and 20th respectively. In 1970, Larkhall won team gold medals in the Scottish Junior National XC, easily defeating Shettleston Harriers. Willie was a good distance runner whose career was very short.
Andrew Burnside (Maryhill Harriers)
Andrew was a fine runner who represented his club on the road in all the main races – McAndrew Relay, Nigel Barge, and of course the Edinburgh to Glasgow. He also ran over the country in District and National championships. His main claim to fame however may have been when he was third in first SAAA Marathon Championship in July 1946 behind Donald Robertson and Dunky Wright making it a Maryhill 1-2-3.
John Burton, Shettleston Harriers
The first post-war E to G took place in May 1949. John was fastest on Stage 3 for the winning team; and in November 1949 repeated this feat, as did Shettleston. In 1950, 1951 and 1952, Shettleston finished second to Victoria Park. In the Senior National XC, he secured a team bronze medal in 1951.