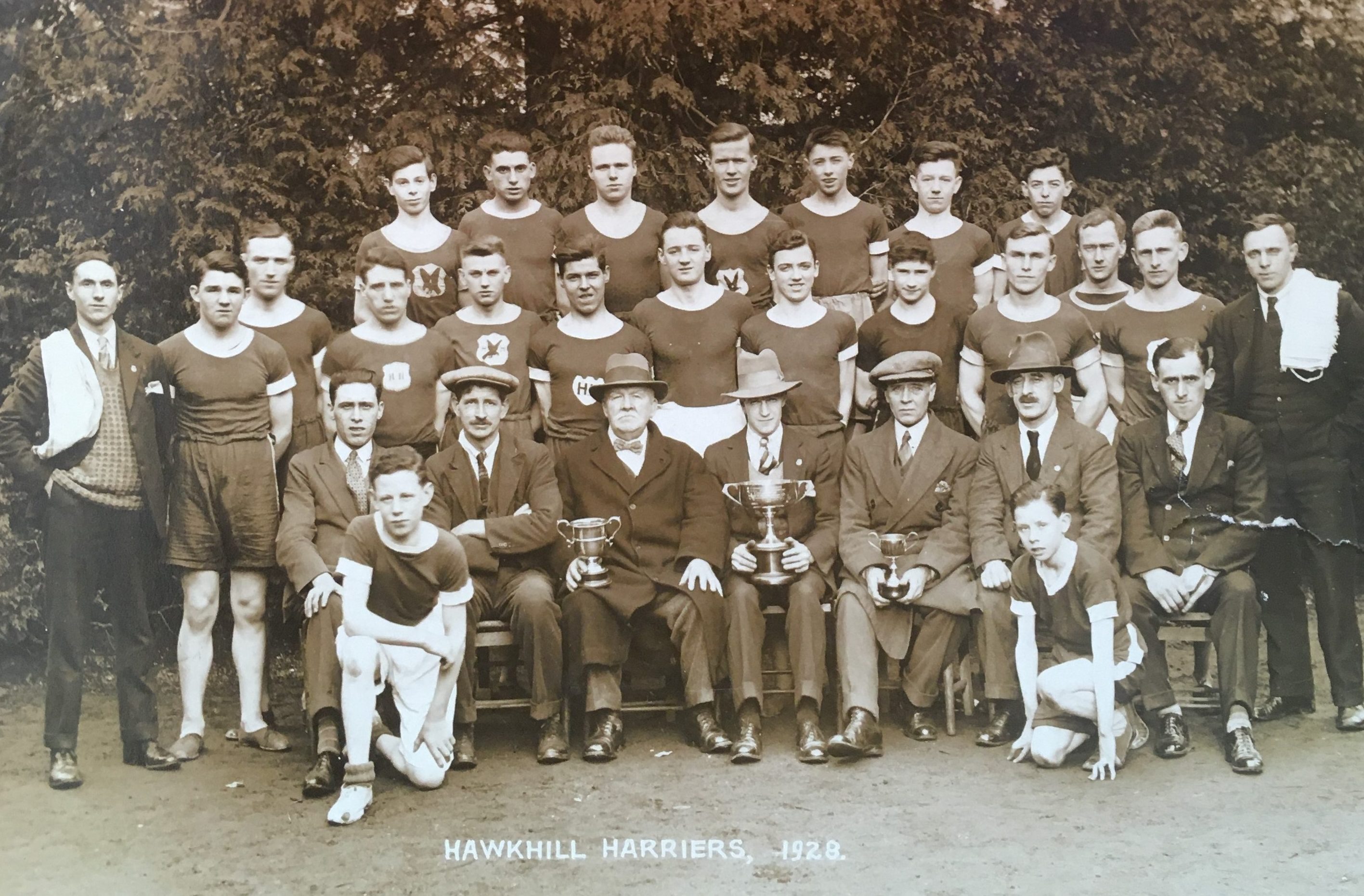 The Family connection goes back to the 1920's when George Lindsay wore the club vest
When Palm Lindsay married Doug Gunstone in 1972 two families which were in athletics and which would greatly influence Scottish athletics for the better came together. Palm's family had been involved in the sport from the 1920's when her father was a member of the Dundee Hawkhill Harriers, and her mother had been one of the pioneer members of women's cross-country running from 1931. They would both go on to become Grade 1 athletics track and cross-country officials. Doug was one of Scotland's best road, cross-country and track runners, his sister was an international athlete and his brother John was a Scottish Universities representative athlete. His mother was a significant and influential administrator at Scottish and British levels.
If we look at the SAAA Handbook for 1980, we note that Mrs MA Lindsay was a Grade 2 official for Jumps and also for throws while Eleanor Gunstone was a Grade 3 for both. George Lindsay meanwhile, was a Grade 1 Field events official.
They had many things in common – both sets of parents were top grade SAAA officials who had officiated at Commonwealth Games – Palm's parents in 1970, Doug's mother in 1986. Both were involved in cross-country running with Margaret (Palm's mother) and Palm both serving in their turn as President of the SWCCU, and Eleanor (Doug's Mother) being really involved in the setting up of the new joint governing body of athletics in 1995 representing the SWCCU.
The running careers of Palm and Doug were both very successful with each of them representing Scotland.Their two children, Kim and Neil, were also involved in athletics with Neil taking it rather more seriously and over the longer term, but both still involved in running for pleasure. And of course, Doug's brother John was a successful University athlete and his sister Penny (Rother) ran for Scotland on all three surfaces (track, road and country) and then became an international triathlete.
It really is a quite unique family involvement and should be looked at more closely. Just click on the names below.
Margaret and George Lindsay Eleanor and Frank Gunstone Douglas Gunstone Palm Gunstone Penny Rother John Gunstone