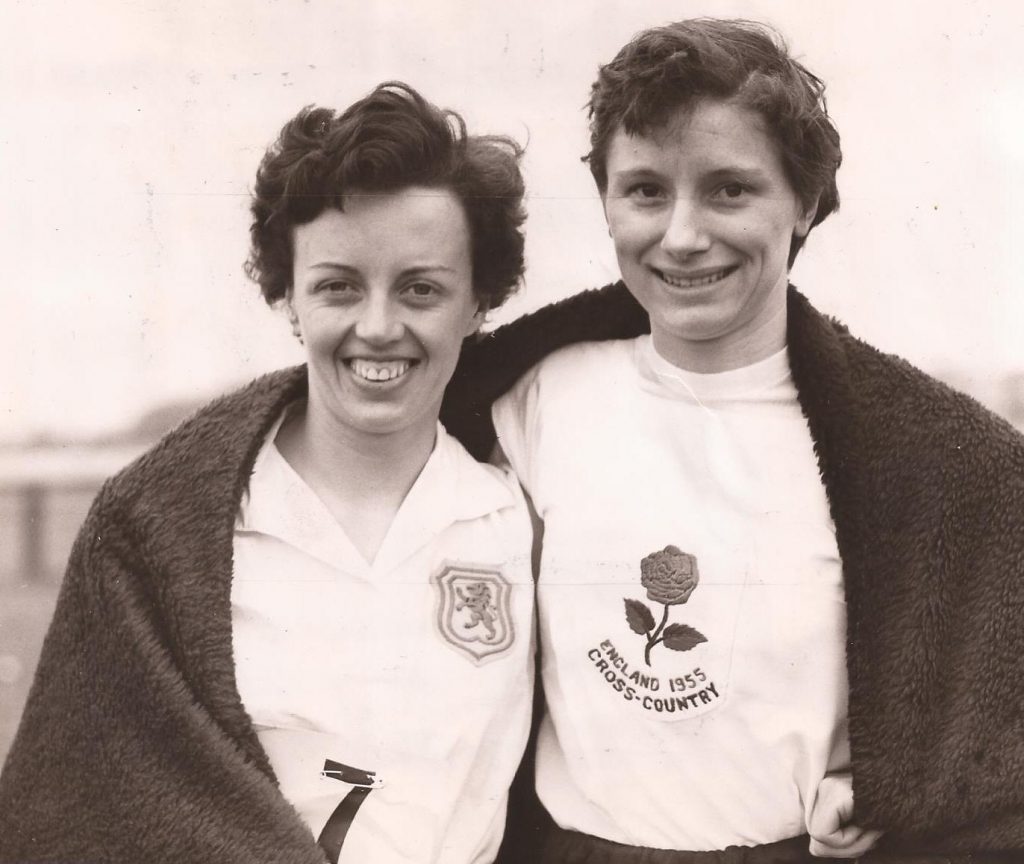 Aileen Drummond and Diane Leather: SWAAA and WAAA Mile Champions in 1955
There are some track evets that have a special magic about them – the 100 yards/metres record holders are the fastest men in the world; the marathon is the supreme test of strength endurance, and the magic of the mile is legendary. The marathon has changed of course from the days when organisers deliberately chose tough courses to test the runners to a situation where speed over the distance is sought with flat courses; from the days when the runner was offered water at relatively scarce points on the course to scientifically concocted drinks and gels, to ice hats for hot weather; to the days when it was a test to the current situation where the leaders are artificially prepared and supported with the remainder being fun runners raising money for charity. The 100 and the mile though have stood the test of time. The mile has a kind of magic – four laps of the standard track requiring pace judgement. speed and endurance. The perfect mix. On this page there are some facts about the mile. As in the case of the BBC, it will educate, inform and, we hope, entertain.
We will start with some Scottish facts. There is a complete list of Scottish sub 4 runners on the scotstats website at
https://www.scotstats.net/rankings-1/sub-4-miles/ . Click on the Link to see them all.
The list is organised by times run and at present (December 2019) there have been 29 sub four Scots who have run it a total of 137 times. Only ten of these were run in Scotland, and all were in Edinburgh at the stadium which nolonger exists. A couple of other facts from the list: Ian and Peter Stewart are the only brothers to appear, and Graham Williamson (still the record holder) and son Jamie are the only father and son to have done so Graham in 1982 and Jamie in 2018. Most prolific is Chris O'Hare with 23 to his credit. I urge you to inspect the list!
Possibly more than most events, by definition, the time over the distance matters. Records matter. The struggle towards the 4:30 mile and the 4:00 mile at world level are well documented, but not at the local level.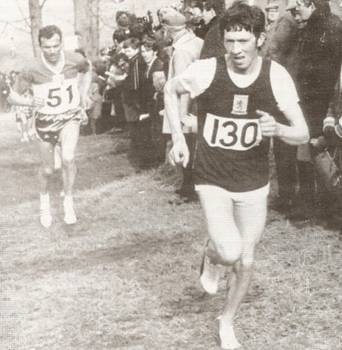 Ian McCafferty
1. First what is a record?
SCOTTISH NATIONAL RECORD: for a performance made in or outwith Scotland by a competitor who was born in Scotland, or either of whose parents was born in Scotland, or who has been recognised by Scottish Athletics as eligible through three years continuous residence to be a Scottish athlete for international competition, provided that athlete has not rendered him/herself ineligible to compete for Scotland.
SCOTTISH NATIVE RECORD: for a performance made in Scotland by a competitor who was born in Scotland, or either of whose parents was born in Scotland, or who has been recognised by the Scottish Athletics as eligible through three years continuous residence to be a Scottish athlete for international competition, provided that athlete has not rendered him/herself ineligible to compete for Scotland.
SCOTTISH ALL-COMERS' RECORD: For a performance made in Scotland by a competitor irrespective of their nationality or place of birth.
2. What records are we interested in? Mile Records for Men and Women, in the first instance, and the progression towards the significant marks of 4:30 and 4:00 for men and 5:00 for women.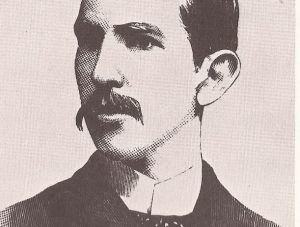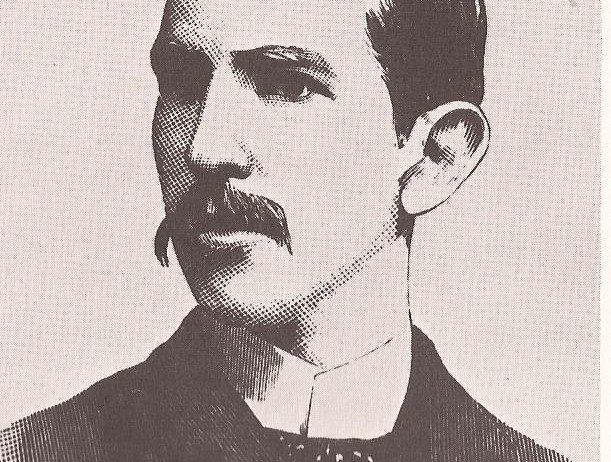 DS Duncan
3. 4:30 for Men.
In 1888 two men were trying to be the first Scot under 4:30 for the Mile. DS Duncan (Edinburgh) started the rush with 4:32.2 early in the season; John Blane chopped this to 4:30.2 seconds and the Duncan finally reached the target with 4:28.0 in September 1888. The record stood until 1895.
4:32.2 David Duncan Edinburgh Harriers St Bernard's Sports Edinburgh (Po) 17 Jul 1886
Handicap race. 1 J Stevenson (Edin Inst) (90y) 4:28.8, 2 R Addison (Edin H) (115y), 3 DS Duncan (scr).
4:30.2 John Blane Maybole FC Maybole FC Sports Maybole 14 Jul 1888
4:30.2 John Blane Maybole FC International Exhibition Glasgow (Ex) 21 Jul 1888
Handicap race. 1 Blane 4:30.2, 2 Lothian (Clydesdale), 3 J Butler (Clydesdale)
4:28.0 David Duncan Edinburgh Harriers Edinburgh H Sports Edinburgh (Po) 13Sep1888
Blane was indeed a member of Maybole FC but he was also a cyclist who won many road races before he took up running, when he ran for Clydesdale Harriers. His career was short but extremly successful.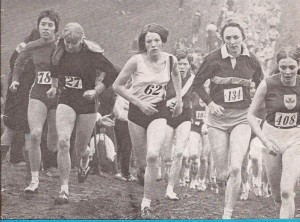 Margaret Coomber, 131
4. 5:00 for women. After the war in 1945 the top woman mikler in Scotland was Aileen Drummond (later Lusk) from Glasgow who hacked the record down from 5:45 to 5:12. She was succeeded as record holder by Helen Cherry (later Donald) who took it down to 5:02.9 at the WAAA Championships at the White City. Initially she was not credited with a record since it was run 'furth of Scotland) but it has since been recognised. That lasted from 1962 through to 1969 when Margaret McSherry (later Coomber) took it down to 4:56.3.
5:35.0 Aileen Drummond Maryhill Harriers Scottish Champs Glasgow (HeP) 6 Jun 1953
5:20.2 Aileen Drummond Maryhill AC WAAA Champs London (WC) 4 Jul 1953
1 E Harding (LOAC) 5:09.8, 2 P Green (Ilford) 5:14.8, 3 D Williams (Birch) 5:17.4 … 5 Drummond 5:20.2.
5:12.9 Aileen Drummond Maryhill Harriers WAAA Champs London (WC) 19 Jun 1954
1 P Green (Ilford) 5:09.6, 2 H Vincent (LOAC) 5:11.4, 3 Drummond 5:12.9.
5:02.5 Helen Cherry Bellahouston Harriers WAAA Champs London (WC) 7 Jul 1962
1 J Beretta (Australia) 4:57.0, M Ibbotson (Longwood) 5:00.4, 3 Cherry 5:02.5.
4:56.3 Margaret MacSherry Cambridge Harriers Leicester 14 Jun 1969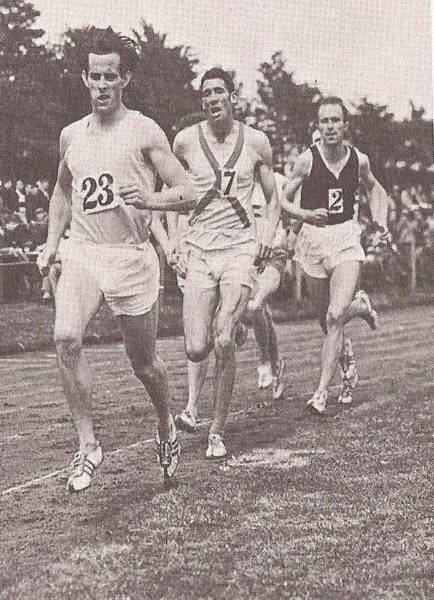 Mike Beresford leading Jim McLatchie and Bert McKay in 1962
5. 4:00 for Men There really was a scramble to be the first Scot under 4:00 as indeed there was all over the world after Bannister and Landy did so. Among the Scots in the hunt were Alan Gordon (Achilles), Graham Everett (Shettleston), Mike Berisford (Sale), Hugh Barrow (Victoria Park). Of these:
Alan Gordon described by Doug Gillon as 'the Scot whose athletic feats were once airbrushed from history' was born on 21st September, 1932 in Bolsover, Derbyshire and was one of the country's best ever milers. He appeared in the Scottish ranking lists every year from 195 to 1962. Alan was one of the runners in Bannister's first ever 4 minute mile in 1954, in 1955 he was sixth in Britain at 1500m (3:48.6) and 11th in the Mile (4:07.9), and in 1956 he ran 3:46.when he finished third in a floodit meeting crossing the line with Chris Chataway, and 4:06.2 for the Mile when setting a new record for the Oxford v Cambridge meeting. These two performances would be recognised as Scottish records today but at that time, they were not recognised since they were run outside Scotland.
Graham Everett won the Scottish mile championship no fewer than eight times in all, seven of them consecutively. He set Scottish records at the Mile and Two Miles. He won the Scottish Senior Cross Country Championship in 1960 after an epic battle with Alastair Wood of Aberdeen who was running for Shettleston at the time and represented Scotland in four world cross country championships.
Hugh Barrow was the age group World Mile Record Holder at 16 – the only Scot ever to hold a world mile record. A very talented athlete, he was the man that Graham Everett felt would be the first Scot under 4 minutes. Hugh represented Scotland and SAAA teams in many forms from 1962 to 1971 , ran for the Rest of Britain v England Indoors in 1963, represented the Rest of Britain v Olympic Team 1964 and represented GB in 1967. His fastest mile time was a tantalising 4:01.
Mike Berisford was an Anglos-Scot who never lived in Scotland, raced very sparingly north of the border and won the SAAA Mile title in 1962. He was however the first Scot to break 4 minutes when he was fifth in a race in London in 3:59.2.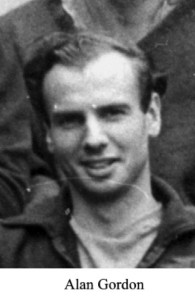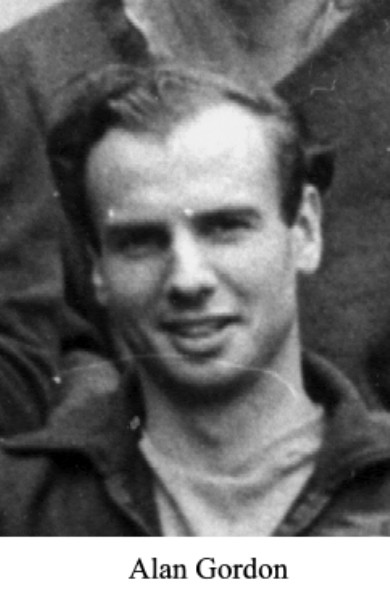 6. The Progression to the First Four Minutes
4:06.2 Alan Gordon Oxford Univ Oxf.U v Camb.ULondon (WC) 7 Apr 19561
Gordon 4:06.2, 2 P Abrahams (Oxf) 4:09.8, 3 C Maxwell (Oxf) 4:13.8. (60.4, 2:04.2, 3:07.4)
4:06.0 Michael Berisford Sale H Glasgow Police Sports Glasgow (I) 15 Jun 19571
D Ibbotson 3:58.4, 2 M Bernard (Fra) 4:05.8, 3 Berisford 4:06.0, 4 G Everett 4:06.6
4:04.8 Michael Berisford Sale H Civil Service Int'l meet Dublin IRL 5 Jul 1957
1 R Delany (Crusaders) 4:04.7, 2 Berisford 4:04.8, 3 G Everett (Shett) 4:05.3.
4:03.4 Alan Gordon Achilles London v New York London (WC) 19 Jul 1957
4:02.7 Graham Everett Shettleston H AAA London (WC) 16 Jul 1960
1 L Tabori (Hun) 4:01.02, 2 M Wiggs 4:01.24, 3 M Jazy (Fra) 4:01.28 … 5 Everett 4:02.70 (given as 4:02.8).
4:02.1 Michael Berisford Sale H Sward Trophy Chiswick 13May1961
1 K Wood 4:01.8, 2 Berisford 4:02.1, 3 J Snowden 4:03.6.
4:01.4 Michael Berisford Sale H CAU London (WC) 22 May 1961
1 D Haith 4:01.3, 2 Berisford 4:01.4, 3 S Taylor 4:01.9, 4 A Simpson 4:04.6.
3:59.2 Michael Berisford Sale H Emsley Carr London 18 Aug 1962
1 Jim Beatty (USA) 3:56.52, 2 Jim Grelle (USA) 3:56.70, 3 S Taylor 3:58.01, 4 Bob Seaman (USA) 3:58.07, 5 Berisford.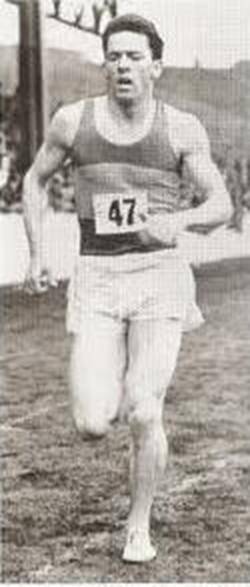 Graham Everett: 8 times SAAA Mile Champion, 3 times Scottish Record holder.
7. The barrier having been broken, the event still had two major challenges for Scottish milers – first it had been run outside the country and obviously the athletes, supporters and aficionadoes wanted to see one run in Scotland: indeed there had to be on for the country to be able to hold its head up internationally; second, for all his virtues, Mike Berisford was an Anglo-Scot and we up here in Scotland wanted a home Scot to run the distance inside the magic time; and third, there would have to be a home Scot run sub-4 inside Scotland.. The first of these objectives was attained by Englishman Derek Ibbotson at Ibrox Park in the Glasgow Police Sports in 1957 ran 3:58.4 to set a British and European record for the distance. There was a bit of a hiatus before the second was accomplished.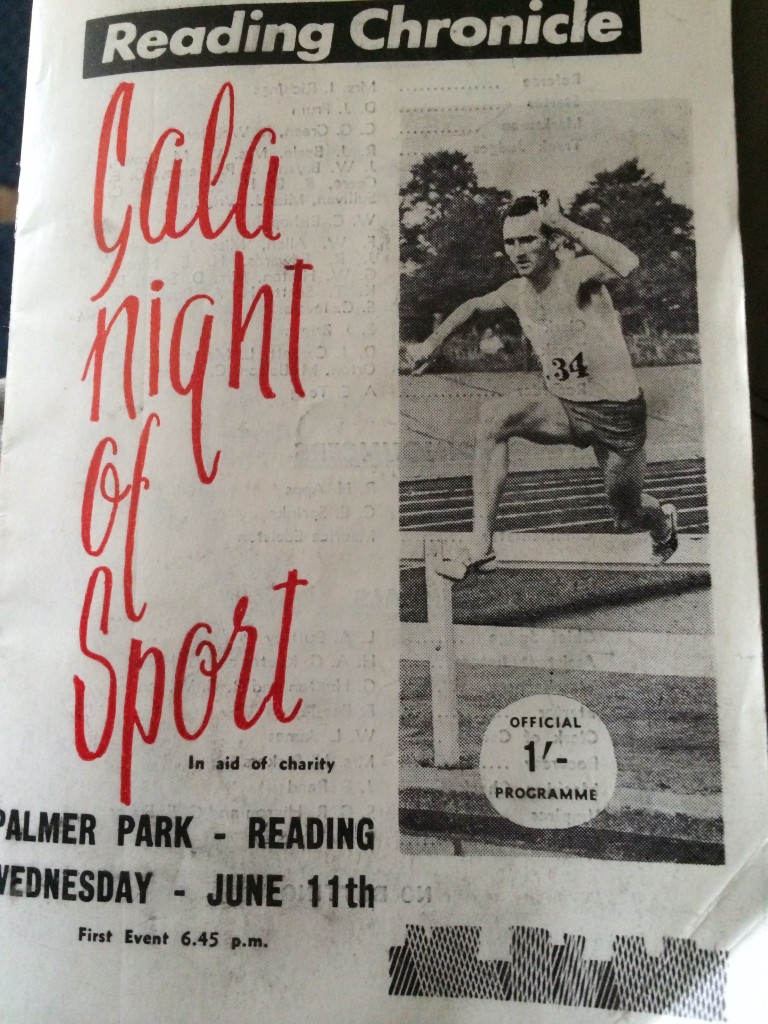 8. Ian McCafferty was the man. On 11th June both Stewart brothers (Ian and Peter) took on McCafferty in the Reading Chronicle Gala Night of Sport. There had only been one Scot sub-four for the Mile up to then (Mike Berisford) but there were three afterwards. The pre-arranged pace-maker (M Duff) took the field through 440 yards in 58.1 and 880 in 1L58.9 before McCafferty took over. Ian Stewart passed him after only 220 yards and carried the pace until the last furlong when McCafferty made his big break and although Ian Stewart was closing all the way, managed to win in 3:556.8 (which was over five second faster than his personal best) with Stewart second in 3:57.3 and brother Peter third in 3:58.7. The Stewart parents had come from Musselburgh outside Edinburgh and although Ian was born in Birmingham, Peter was born in Musselburgh. So there were three new Scottish 4-minute milers faster than Berisford's 3:59.2 after the one race.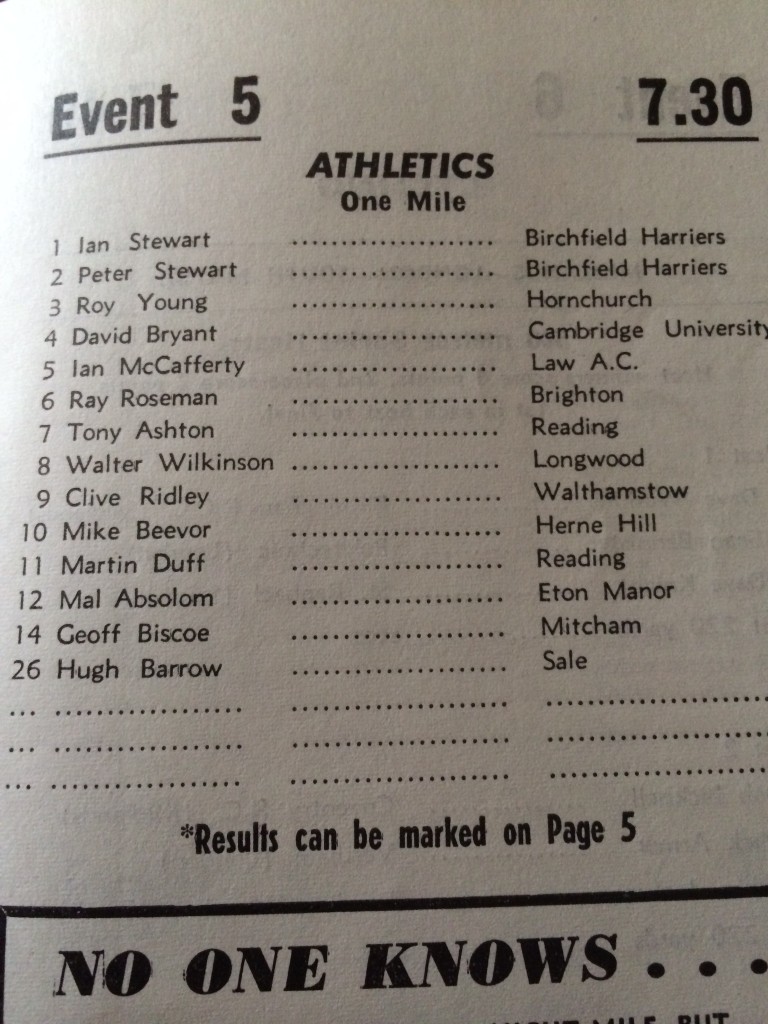 9. The first home Scot to do the business in Scotland was the second placed runner in that race: in the Emsley Carr Mile, held at the British Games in Edinburgh in 1970, Ian and Peter Stewart ran a magnificent race to be separated by inches and both had the same time of 3:57.4. Ian had the all-comers record, and Peter became the holder of the native record.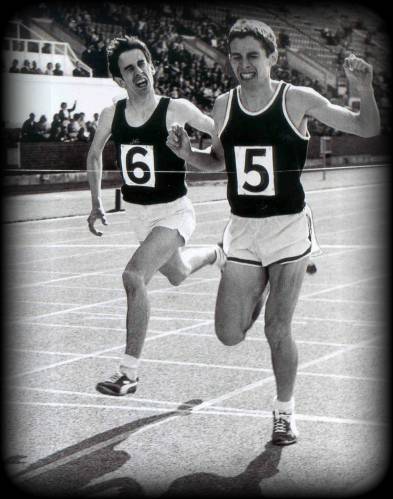 Ian (5) and Peter Stewart at Meadowbank