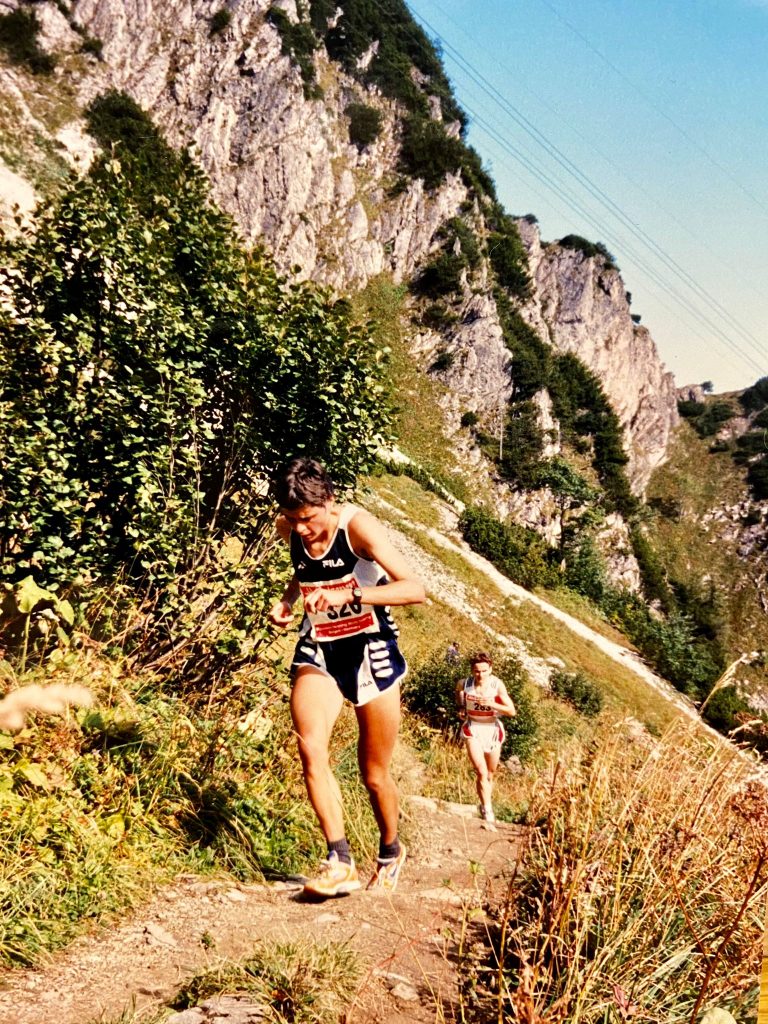 It is always interesting, and indeed important, to look at the start of arunner's career. Angela talks of her own start in the sport in an interview with Karla Borland this year for the scottishathletics website. She says:
"At school I was too slow for the sprints and put in the 1500m because no one else wanted to do it. I found I was good at endurance events and ran cross country and track at county level. I kept fit from participating in all sports and didn't join a club until I was 16, when a club was formed in my hometown.
As an undergraduate I became disillusioned with running and started orienteering. Most university races were short relay events where I'd race the first and last race because we didn't have enough women to make up the team. On graduating I moved to Stirling for a Masters. The deciding factor was a picture of Dumyat on the front of the prospectus. At Stirling I was introduced to hill running and found my very ungainly style really suited this discipline and I loved the rough terrain, mud and being exposed to the elements."
What we have below are races at the very start of her career in the hills.
| Event | 1992 | 1993 | 1994 | Notes |
| --- | --- | --- | --- | --- |
| Carnethy5 | 5th | – | 2nd | 1994 with Carnethy |
| Angus Munros | 1st | – | – | – |
| Scottish Champs | 5th | - | - | w Ochil |
| Ben Sheann | - | 2nd | 2nd | – |
| Calderdale Way (Stage 4) | - | - | 2nd team | 6 stage relay w H Diamantidea |
| Lairig Ghru | - | - | 2nd | w Ochil |
| Pentland Skyline | - | - | 2nd | – |
| Tinto | - | - | 2nd | – |
| Knockdhu International | - | - | 6th | Scotland 1st team |
| Stuc a Chroin | - | - | 2nd | – |
| Dumyat | - | - | 2nd | – |
Angela Mudge Cross-Country The Hard Racing Years 1 The Hard Racing Years 2 The Injury Troubled Years
Back to Angela Mudge: A Special Person