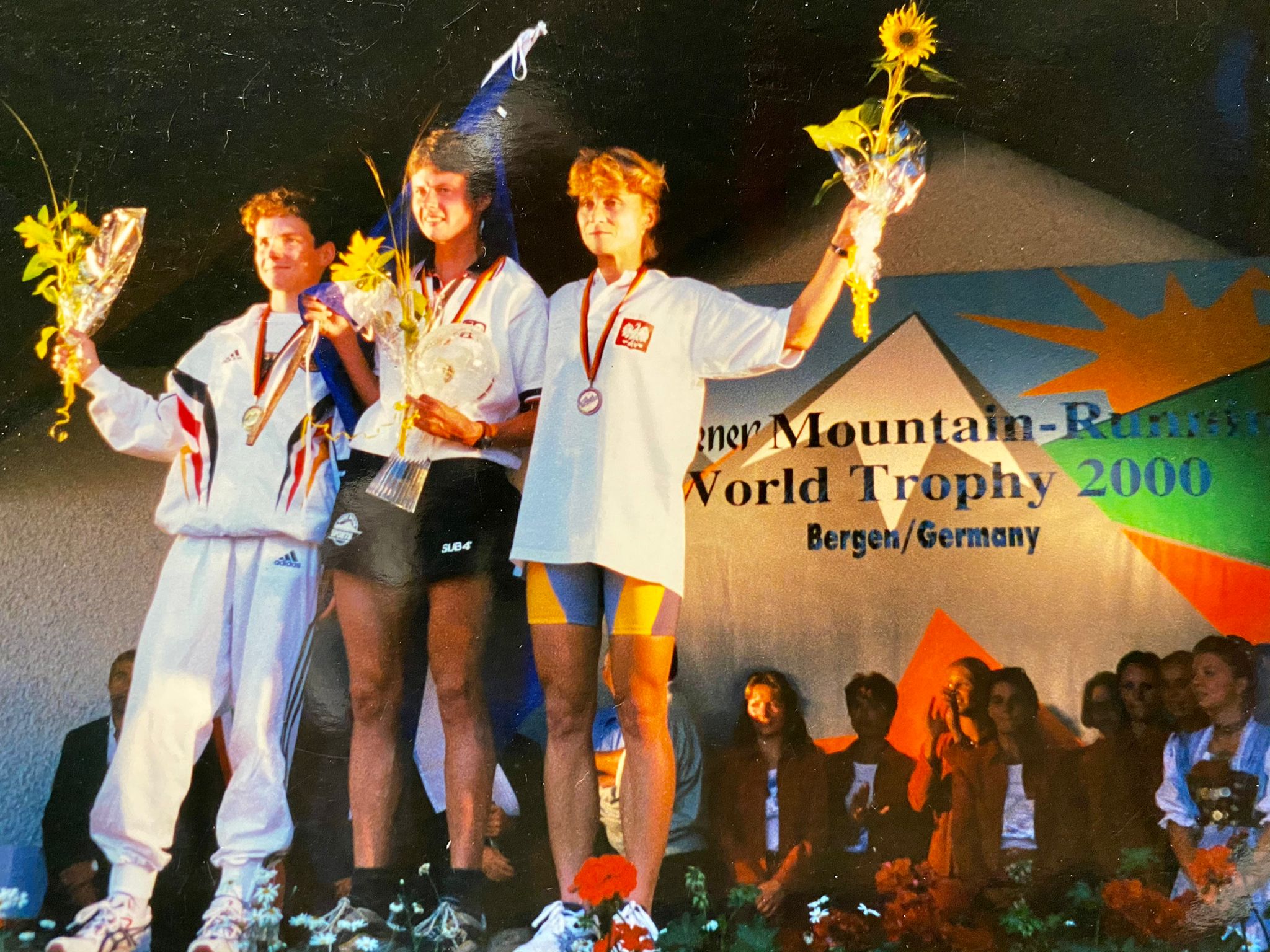 Travels
In 2000 after winning the World Trophy, Adam Ward (Carnethy) and I set off to New Zealand for nearly 6 months via Borneo to race in Mount Kinabalu. The ladies race was going to the summit (the first time in a number of years) but unfortunately a monsoon hit, the trails were treacherous and we only raced to the half way point Laban Rata, a mountain refuge. I 'finished' as first woman.
We then spent a month in Oz before hitting the trails of New Zealand. We found very few races out there but made the most of the great walks, travelling extensively on both North and South Islands, running and backpacking various trails.
When I returned to the UK I spent a short time in Scotland before heading out to the Alps on my bike, to train and compete for the Summer.
2000 to 2002 I cycle toured round the Alps stopping at various locations to race and train.
In 2003 I spent the Summer training in Colorado, before heading to Alaska for the World Trophy, then competing in Pikes Peaks Marathon (1st lady) that Summer.
In 2006 I inherited some dogs, so from then on I took the car when I spent an extensive period training and racing in the Alps.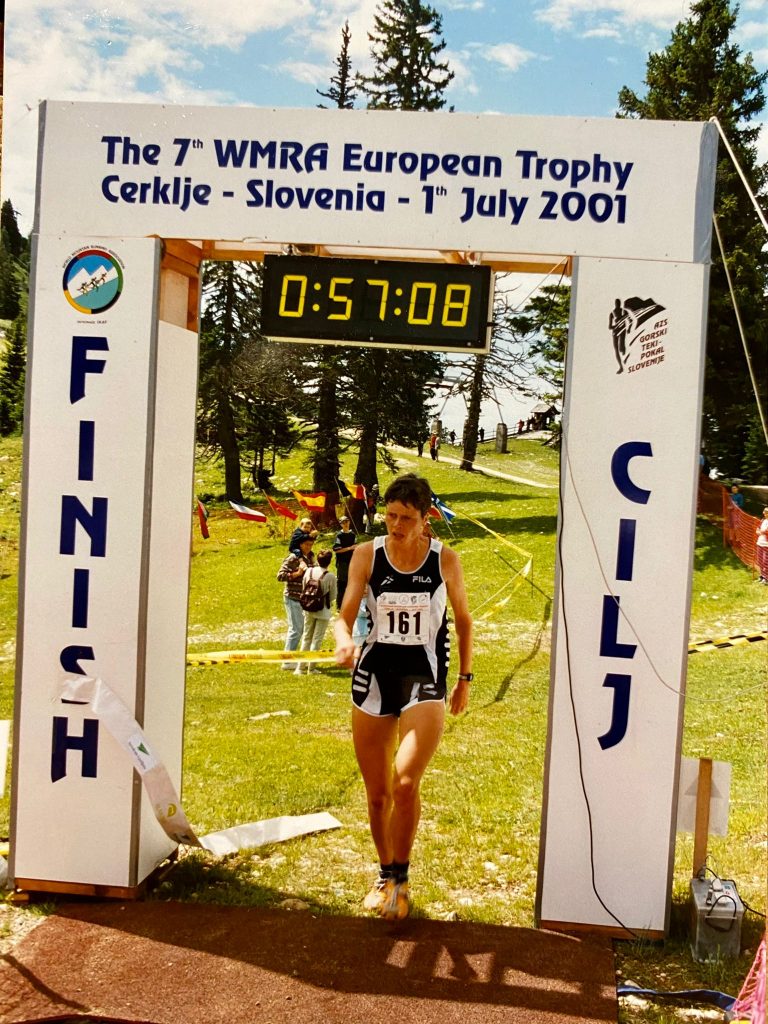 Cycle touring
When I'm injured I normally turn to the bike and go cycle touring, and that became more common after 40!
South America
From Oct 2009 to April 2010 I cycled down South America with Steve Bottomley, a hill runner from Pudsey and Bramley (Leeds club).
I spent 6 months clinging on to Steve's back wheel, a far stronger cyclist than me.
We set off from Quito, Ecuador and finished in Ushuaia, Tierra del Fuego…..passing through Peru, Bolivia, Chile and Argentina along the way.
It was an amazing experience, passing through some very harsh landscapes at high altitudes and experiencing 'communities' poverty' for long stretches of the way.
We didn't plan a route before the trip, just made it up as we went along, using recommendations from other cyclists and trying to avoid the impossible winds.
Several friends said you don't want to cycle in Patagonia, the winds are strong, that was an understatement some days you couldn't even sit on your bike without being blown over!! Other days the tailwind gave an exhilarating cycle……
Along the way we stopped at various mountains, volcanoes, to climb them and do a bit of running. We got into the routine of 100 mile plus days which was pretty hard going for days on end at altitude.
We stayed in hostels and camped along the way.
Great Divide
In March 2014 I tore my Spring ligament (whilst reccy'ing for the LAMM (Lowe Alpine Mountain Marathon) in Strath Carron hills) and was unable to run for a very long time.
In mid August 2014 I set off to cycle the Continental Divide with Anna Lupton an English hill runner.
The route starts in Banff, Canada and follows the watershed across the Rocky Mountains to the New Mexico – Mexico border.
There is a continuous race along the trail but we chose to pack heavy, i.e. cycle with the traditional overloaded panniers and take our time.
The route is nearly 3000 miles and travels down the backbone of the Rockies, British Colombia, Montana, Wyoming, Idaho, Colorado, New Mexico.
For very long stretches there are no amenities so you have to carry four or five days worth of food and even several days worth of water in some stretches.
In these very remote areas, the route map gave information about where you could find water and food.
It's unlike anything else I've experienced, travelling vast distances across high desert in boiling temperatures through the day, then freezing at night.
We quickly learnt to camp low! Most of the route follows dirt tracks, approx 20% of the route is on road, the majority on gravel, and a bit of single track.
When we reached New Mexico we thought it was going to get easier and didn't appreciate that we still had days left of cycling above 2000m and had to contend with the rainy season which left the dirt roads impassable.
The mud clogging up the mechanisms.
Luckily the Aspens were changing to Autumnal colours which made it all worth while.
We were cycling for about 6 weeks and spent over 75% of this time camping rough and getting very smelly.
I love the nomadic nature of a long tour where you set off but never know where you will end up that night.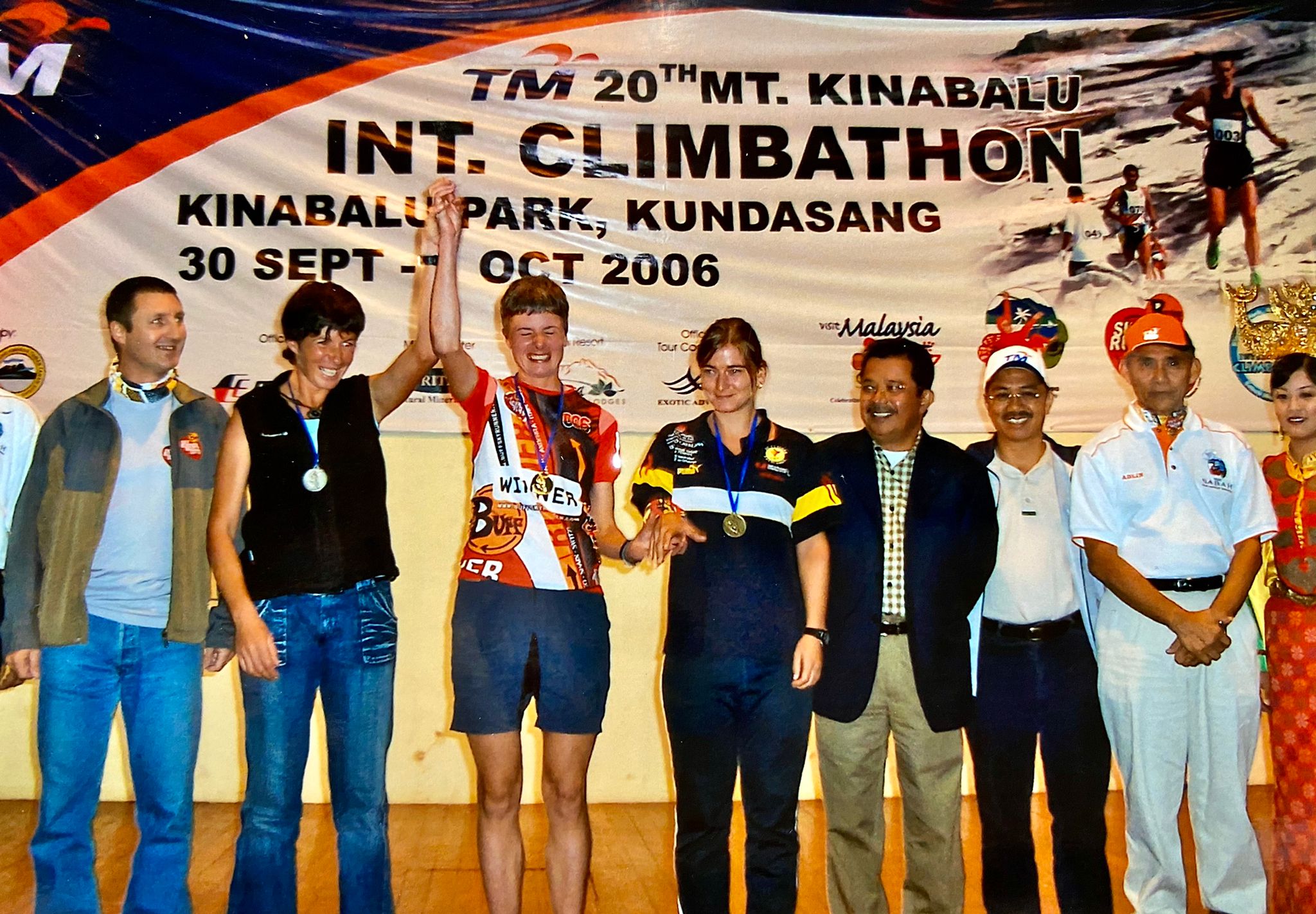 Iron Curtain Trail
In 2015 after an ankle operation on my 'spring ligament', I did very little competitive running so headed off on the bike to cycle some of the Iron Curtain Trail.
This runs along the 'old' Iron Curtain, following the boundary as closely as possible.
I started in Norway and spent 6 weeks heading south, no planned destination, just phoned Adam (Ward) to book me a ticket home when I was five weeks into the trip.
I travelled down the length of Finland, across Estonia, Latvia, Lithuania, Poland, Germany, Czech Republic and finished in Vienna, Austria.
I'd never visited the Baltic nations before so it was interesting to experience a different culture and see the contrasts with the Europe I know.
The route followed the old East – West German border; even today you can witness how much poorer the East is.
To this day I'm still unsure why I cycled over 1000km through the forests of Finland, the road surface was perfect, but the scenery very repetitive and the mosquitos a nightmare.
Iceland
Adam and I also cycled round Iceland over a 3 week period.
Norway
In 2012 I cycled-toured in Norway, racing at Fanaraken Opp and Skaala Opp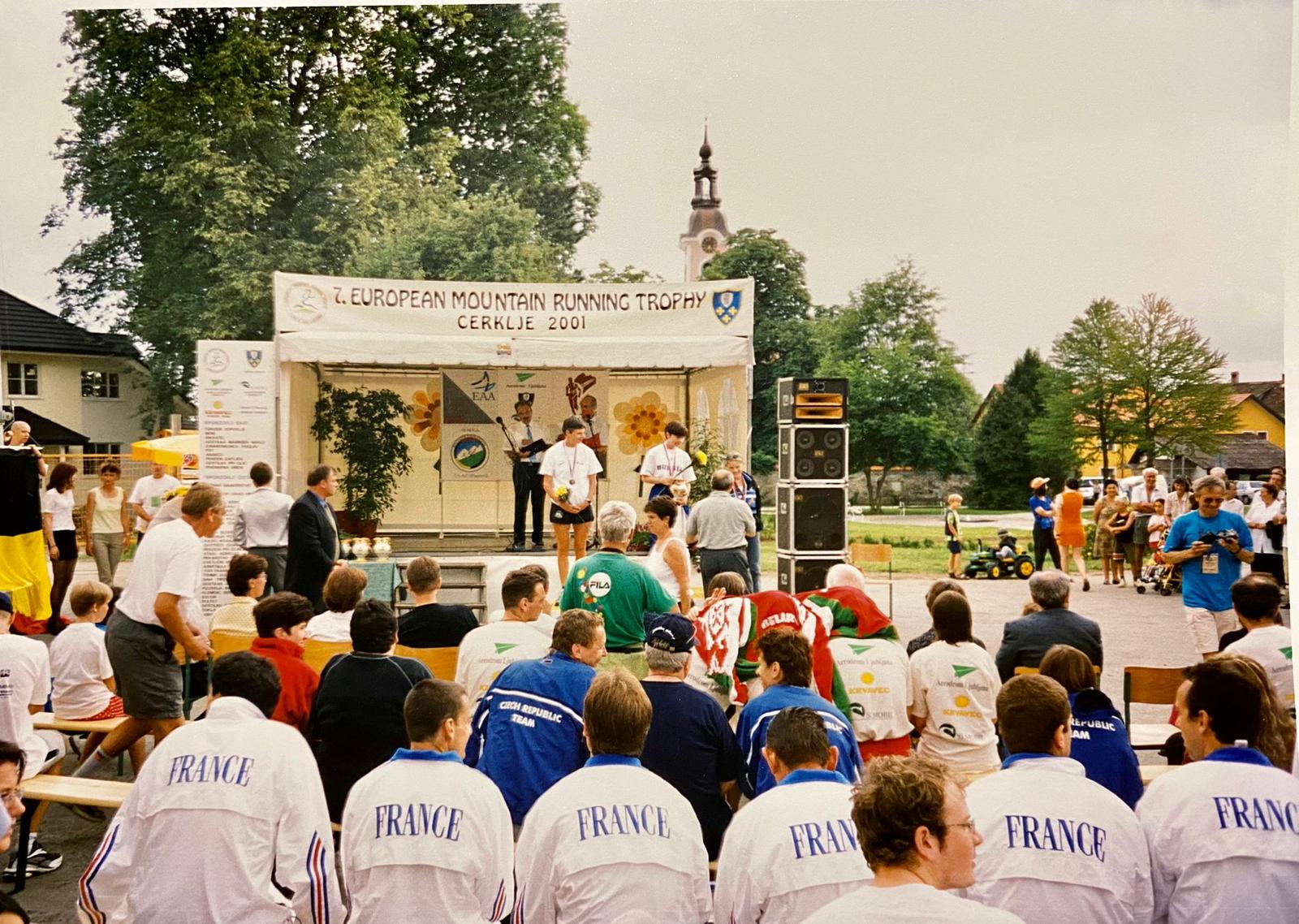 My inputs into 'racing' Events…
It's also probably worth mentioning the LAMM (@Lowe Alpine@ Mountain Marathon)- I spent 19 years helping out at this event.
In 1999 Martin Stone (the leading exponent of long-distance or 'ultra-type' mountain events, for a great number of years) asked if I would help place controls ('orienteering' markers) for the event….I couldn't race because it was too close to the European Mountain Running Championships, so I spent the week before the event helping put controls out.
This continued for a few years then in 2003 at the Spittal of Glenshee event, I was promoted to 'Controller' and in 2004 I planned my first MM in Glen Carron – it snowed in June!!
From 2003 onwards I was either the event planner, or controller, planning the final event on the Isle of Harris in 2018.
I was working with Andy Spencely (Carnethy) for several of the events.
I loved working on the LAMM, since the nature of the event took us on remote terrain which very few people visit, giving a very different perspective to the Scottish hills.
Some of the areas we never wanted to visit again (exceedingly 'tough experiences'!) but others are gems that should be kept secret.
Footnote – by Denis Bell
Angela's recounting of these 'expeditions' tells us so much about the 'calibre of the Woman' and what makes her tick…it is recounted that Angela's passion is for the mountains, and wild places… 'any day' she would rather explore and yomp the hills than go to 'a race'…'any race'.
Her nature is … -to be challenged, rise to the challenge, and see what happens-.
Such is the drive that when injuries started to take their toll on her racing abilities, she immediately swung onto 'different things' and recounting these bike-trail walking ventures, shows the determination to have a go and succeed…
—- this is the absolute reflection of her wonderful running career from relatively meagre beginnings towards being a 'superstar'…(Angela will be scornful of that type of appreciation because she is so very humble and self-effacing).
Another key item to highlight is that during the challenges of serious injury, remedial surgery, the aspect of 'natural' wear and tear, Angela always took the steady and wise road back…stretching over many, many months and even covering 'years',…this in itself is remarkable because, as the results and achievements show, the outcomes went from outstanding to outstanding one way or another…
My reflections and considerations indicate that such is the range of events, the scope and types of races and events participated in, the focus and dedication, the drive to do things so that 'the impossible or very tough might be achieved', the indomitable attitude to year after year competing with the very best (even in remote and 'exotic', 'strange' places) etc then Angela Mudge has to be clearly recognized as an outstanding competitor and challenger.
Angela has proven to be inspirational to many peer athletes, and younger people entering 'athletics' but naturally focused on the strange environment of HILL RUNNING…!!! In what other sport can there be such complexity of variation?
Angela too has given back in huge effort 'a balance of what she has gained and taken for hill running' by dedication to the furtherance of the sport and always active in its development and promotion (it is no wonder that Angela and our sport's dear departed maestro Martin Hyman got on so well, as athlete benefiting from coach and mentoring, the athlete to develop into a 'mentor and coach' herself).
Compiling a Profile of such a Talent is a big job! The athletic career spanning so many years; some years of prolific racing in all manner of events….races, various Championship races, Trials/ selection races, Internationals, Grand-Prix series, etc.
Trying to understand 'the person' the background, the introductions, the development, the range of performances (look at 'overall placings [o/a] in races', which some peers will understand included positions high up in amongst top-class male athletes!), the motivation when things go badly wrong, the recovery and courage to go again, the humility in both winning and being defeated, the drive, and the passion, the utmost LOVE of the HILLS (Angela is a die-hard woman of Scotland!)/ MOUNTAINS (or elsewhere in the World!) and WILD PLACES …Angela Mudge …a complex, hugely successful Woman who is a super-star by any account.