Willie McFarlane's career as a professional sprinter is at this link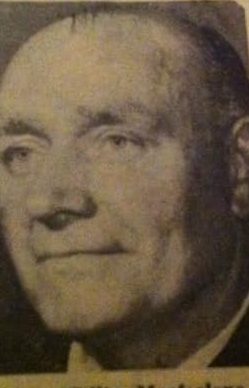 Willie McFarlane as a professional runner was a contemporary of another athlete who would go on to become a coaching stalwart of amateur athletes – Allan Scally was a distance runner who won Powderhall twice and went on to work with Shettleston Harriers. Both men ran during the 1930's and, although they may have done some coaching before or during the war, they were known best for what they did after after the war was over. Willie McFarlane was always 'Willie McFarlane of Glasgow' and in Glasgow the main running tracks after the three football grounds of Hampden, Ibrox and Parkhead were Westerlands, the Glasgow University ground, and Scotstoun, the home of Victoria Park. Willie, Victoria Park AAC and Scotstoun were a good fit.
In discussions about how he trained his athletes, there is one thing that is always mentioned – they did plenty of starts, lots of starts. After 30 yards or so it was "Aye, that'll do!" Most of his athletes were known as fast out of the blocks. Willie Jack, Ronnie Whitelock and Mike Hildrey were all very quick off their marks. The other aspect of his training that is noteworthy was that he used lots of massage. That seemed to be more typical of professional athletes than of amateurs at that time. It was to be several decades before massage became available to athletes at SAAA championships and although it was encouraged there were so few masseurs that it was generally only those who could make their own arrangements who were able to use their services. Back to Willie and his training: Jimmy Christie in his article on Willie Jack's training (link below) said
"His training covered practically every distance stretching 150, 220. 300 and 330 yards. Dashes over 10.20. 30 to 60 yards but all the time concentrating on his start the most important aspect of any sprint."
We are 10 years too late in investigating the matter but whatever he did, it worked. The club records for the 100 yards and 100 metres are held by Mike Hildrey (9.6 in Dublin in 1961) and Willie Jack (10.5, London, 1954). Incidentally, Jack's 10.5 from 1954 would have ranked him number 3 in Scotland in 2019, Hildrey, pictured below, also has a 10,5 to his credit from 1961.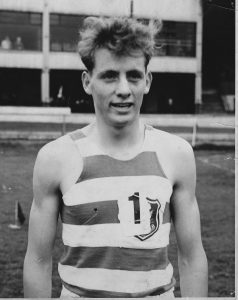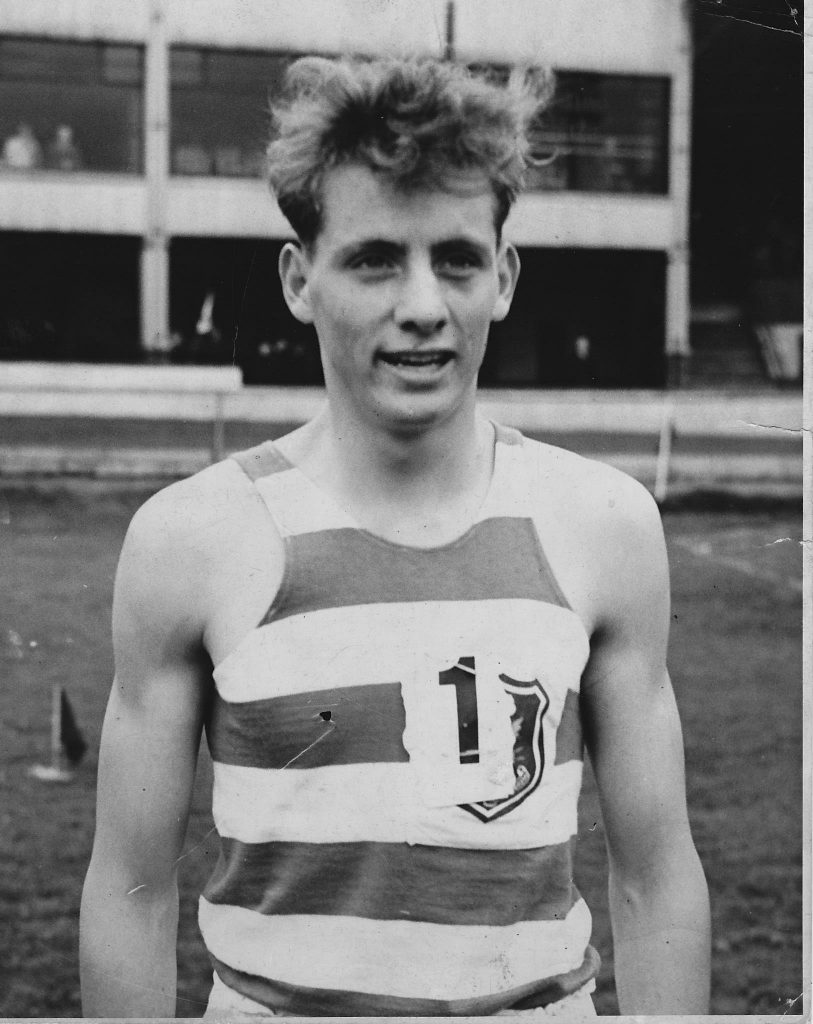 The question asked about any coach in Scotland is this: "Aye, but who has he produced?" Willie's list covers the 1950s and the start of the 1960's. McFarlane's sprinters dominated the scene. Look at the statistics, there are a lot and you could while away some time working out the various permutations in any one year.
100y was won by Victoria Park runners in 1951, 1952, 1953 (all Willie Jack), 1955, 1956 (both Alan Dunbar), 1957, 1959 (both R Whitelock), 1960 (M Hildrey), 1962 (Whitelock again). 9 gold medals in 10 years.
They had second places in 1950, 1953, 1954, 1956, 1959, 1960, 1961 and 1962 with bronze in 1953, 1954 and 1961. In 1953 they had all first three places.
220y was won by the club men in 1946 (George McDonald), 1950, 1951, 1952, 1953 (all Willie Jack), 1960 and 1961 (Mike Hildrey). There were second places in 1949, 1950 (G McDonald), 1954, 1955 (Robert Quinn), 1956 (Alan Dunbar), 1957 (R Quinn), and 1961 (A Dunbar), with third places in 1947, 1948 (G McDonald), 1953 (Ronnie Whitelock), 1955 (A Dunbar) and 1960 (Alistair Ballantyne).
The 4 x 110 relay was won by the club in 1949, 1951, 1952, 1953, 1954, 1955, 1956, 1957, 1958, 1959, 1961. 11 sets of gold medals in 13 years. In 1955, the first three teams were all Victoria Park with the C team beating the B team for second place. In 1956, the club's B team won with the A team being third, split by Glasgow University and only half a second between the two VPAAC teams.
Scottish 100 yards records were set on 20th May 1952 (Willie Jack, the previous record had stood since 1935), 22nd June 1957 (Ronnie Whitelock), 25th June 1960 (Mike Hildrey), 10th June 1961 (Hildrey), 19th August 1961 (Hildrey).
The Medley Relay (880y, 220y, 220y, 440y) was the other old established relay. The Scots loved it. The club's record here was 1952, 1953, 1954, 1955, 1962. Second in 1947, 1948, and 1956 plus third in 1958, 1959 and 1960.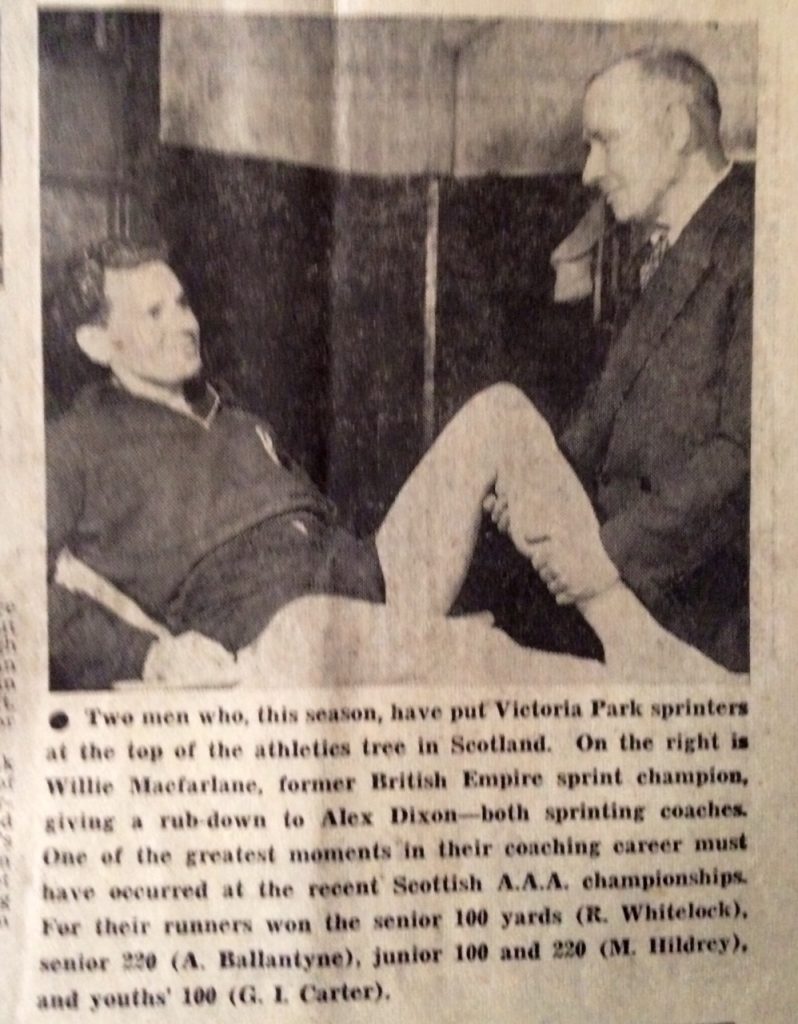 They really amazing statistics. There was no doubt in anybody's mind about McFarlane's part in all this success. In his centenary history of the SAAA, Keddie comments "The Victoria Park coach in those days was the great professional sprinter of the 30's Willie McFarlane," and reference is made to him in 'The Past Is A Foreign Country', by Colin Shields and Arnold Black when talking about Willie Jack. They say
"In the 50's the hot bed of Scottish sprinting was centred in Glasgow where Victoria Park sprinters trained at Scotstoun Stadium. A production line of sprinters, coached by former professional sprinter Willie McFarlane poured forth from Scotstoun to such a degree that they won the national 100 yards titles eight times and 220 yards titles six times during the decade.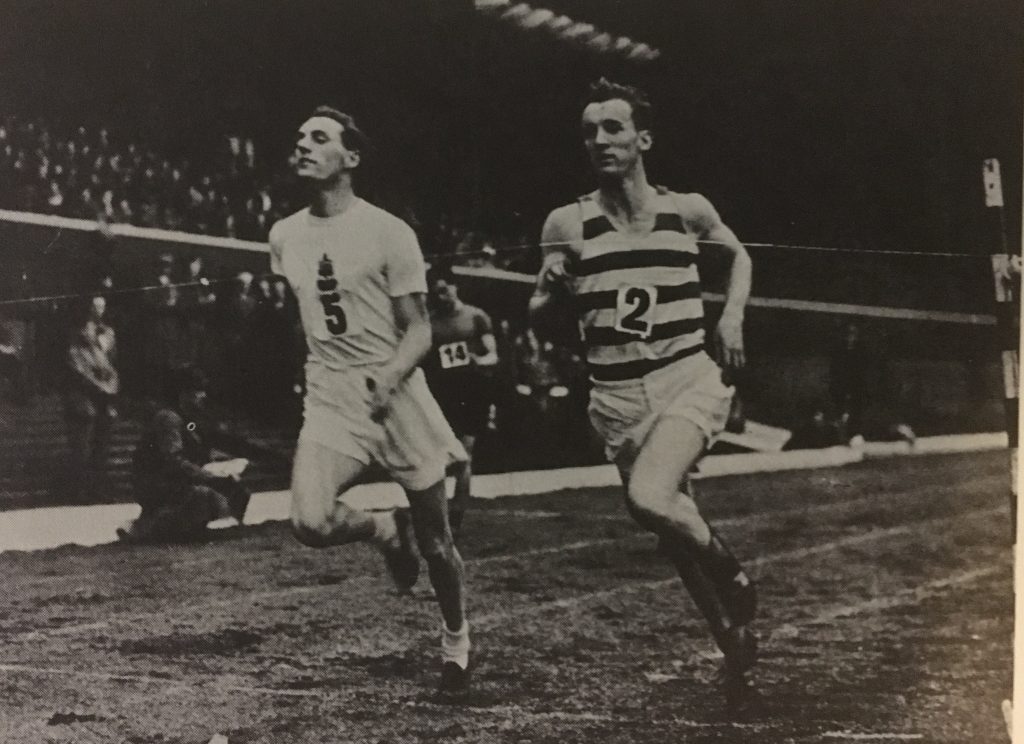 Willie Jack, 2, in the blue and white of Victoria Park AAC
Willie Jack (20.12.1930 – 98.12.1938)
There is complete coverage of Willie's career in 'The Past Is a Foreign Country' by Arnold Black and Colin Shields. It was a superb career and when it is realised that he was only 22 when he retired in 1953 it is quite amazing. He won the Scottish championship double of 100 and 220 yards in three consecutive years 1951, 1952 and 1953, having won the Junior 220 yards in 1948. In each of these years he qualified for the final of the AAA 220 yards but was selected for the Olympic Games of 1952 after running second to Macdonald Bailey at the White City in 10.5. At the Olympics he ran 11.05 in his heat of the 100, 10.94 in the second round and 11.01 in the semi-final. In the relay the team of Mac Bailey, Jack, Jack Gregory and Brian Shenton won their heat in 41.3, ran 41.34 in the semi-final and finished fourth and out of the medals in the final in 40.85. He the took part in the British team's post Olympics tour of Europe. He was McFarlane's first really big star runner. The performances below have the year, the event, the time, Scottish ranking that year.
There is a very good and detailed profile of Willie Jack on pages 12 and 13 in the 'Scots Athlete' magazine for June 1955 at
http://salroadrunningandcrosscountrymedalists.co.uk/Archive/The%20Scots%20Athlete%20Volumes/Volume%209/SA%20Vol%209,10-11.pdf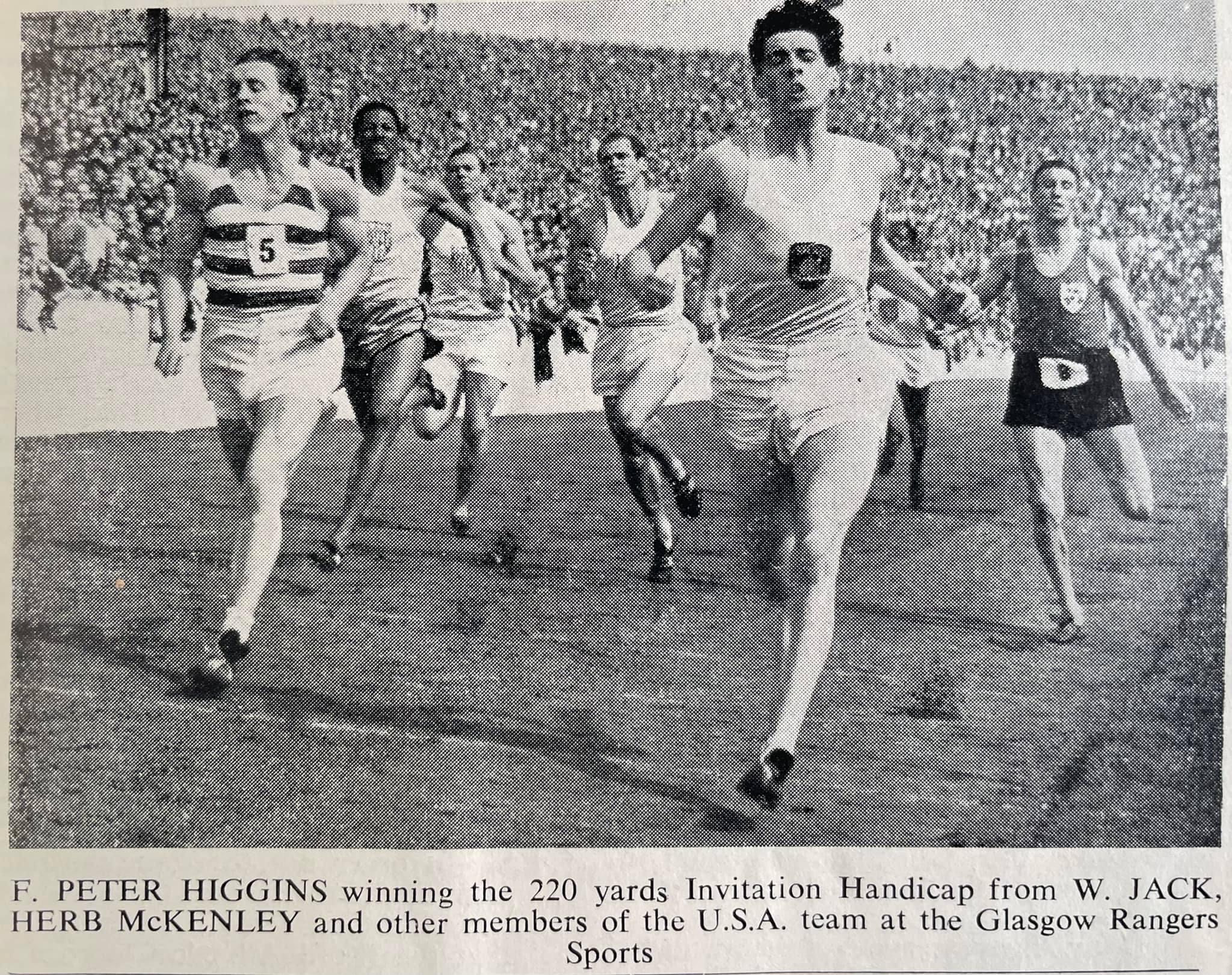 Ronald H. Whitelock (14.10.1932-7.12.2012)
There is an obituary which is a good summary of Ronnie's sporting career at this link, but the bare statistics are as follows.
1959 100y 9.8 1 ;
1960 100y 9.9 2
1961 100y 9.9/9.6w 3
1962 100y 9.9u/9.8w 3
CR: Sco: 1 100y '59, 1 100y '62, 2 100y '60, 3 100y '61.
Alan S. Dunbar (26.02.1934-1.07.2011)
There is an excellent Scotsman obituary for Alan that covers his career as an athlete but also his wider life at this link but the vital statistics of his running career appear below.
1959 100y 9.92; 220y 22.5 11
1960 100y 10.0 4; 220y 22.3 7
CR: Sco: 2 100y '59; , 2 220y '60.
Michael G. Hildrey (15.10.41)
Described by Black and Shields as "Hildrey joined Victoria Park AAC and was coached by the great professional sprinter of the 1930's, Willie McFarlane who produced such great sprinters as Willie Jack, Alan Dunbar and Ronnie Whitelock."
There is more detailed information about Mike on the scotstats.net website at this link. Mike ran in all the major championships other than the Olympics – SAAA, AAA, European and Empire Games
1959 100y 10.0/9.8w 4; 220y 22.1 5
1960 100y 9.8 1 ; 100m 10.7 1 200m 21.3 1
1961 100y 9.6 1; 100m 10.5 1; 200m 21.1 1; 440y 50.3r
1962 100y 9.9/9.7w 3; 220y 21.2 1
1963 100y 9.9/9.8w 2; 220y 22.04
CR: Eur '62 200 (sf); Com '62 100y (qf), 220y (sf). GB: 2 AAA220y '61, 3 AAA220y '60.
CR (continued): Sco: 1 100y '60, 1 220y '60, 1 220y '61, 2 100y '61.
And you can read about Bobby Quinn at this link .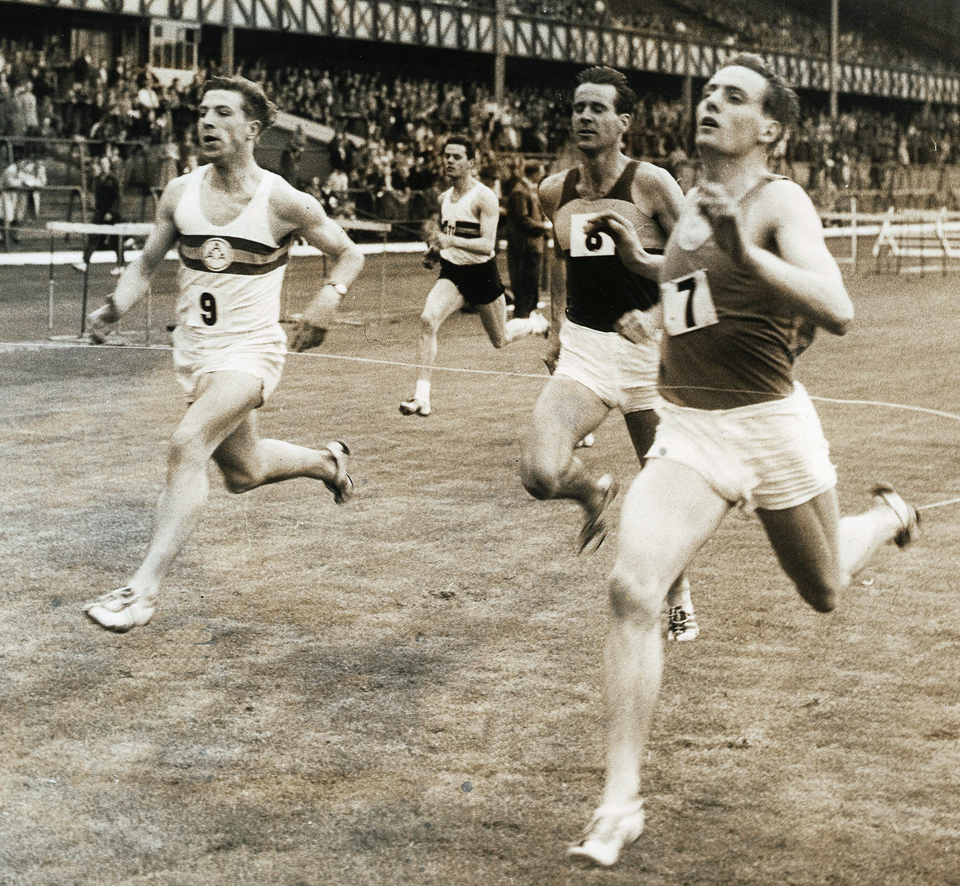 Mike Hildrey (7)
McFarlane was without doubt a very good coach indeed and it was unfortunate that he was not available for Scottish international duties because of his past professional involvement. He would certainly have been involved in the present day. Stuart Hogg, John Freebairn, Eric Simpson and Alastair Macfarlane , all former professionals, have all been involved with the various national teams and squads. It is a pity, or maybe an injustice, that he is not better known today.
The picture is of four Victoria Park sprinters in the final of the West District 100 yards at Scotstoun 1959. Ronnie Whitelock second from the right.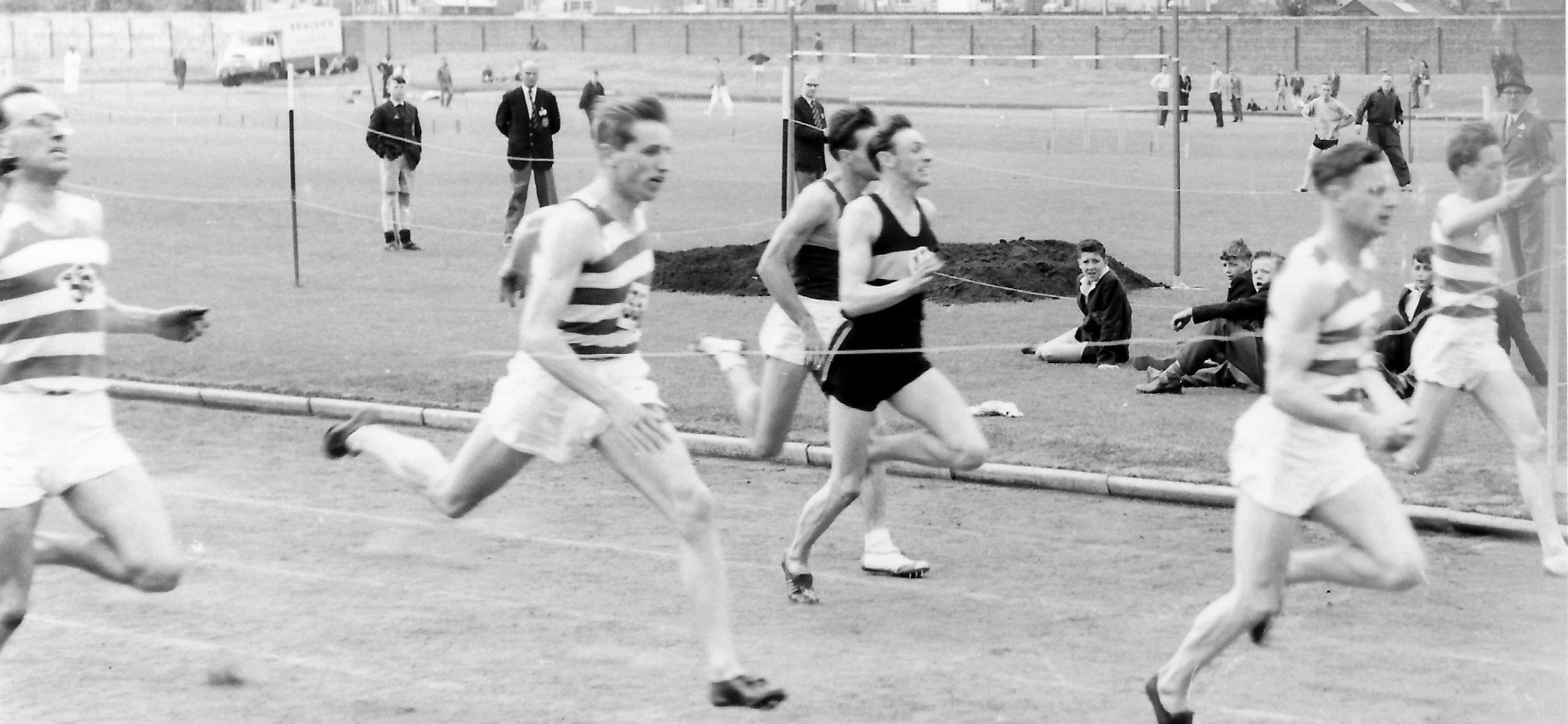 [Thanks go to Hugh Barrow and Arnold Black for assistance on this page, and to Graham McDonald for the superb picture above]