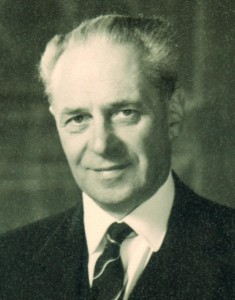 Hugh C Maingay, one of the founders of the Atalanta Club
The Achilles Club was founded in 1920 for past and present members of Cambridge University Athletic Club and Oxford University Athletics Club and is a registered track & field club in its own right. The club's website tells us that the club supports OUAC and CUAC financially and organises a programme of fixtures, overseas trips and domestic and international social gatherings. It is exclusive to the two universities although other universities have formed similar groupings – not as successful and very few, if any, as long lasting. In Scotland the equivalent was the Atalanta club. Atalanta was a character in Greek mythology who, having taken an oath of virginity to the goddess Artemis and only agreed to her father's desire that she marry, on condition that the suitor must beat her in a foot race with the forfeit being death. Many a suitor perished in the attempt. Colin Youngson comments on the Achilles/Atalanta links:
"Since 1949, the Achilles Club has awarded annually two gold medals, for the best performance by a club member on either Track or Field. Recipients of the Track award include Roger Bannister, Chris Chataway, Chris Brasher, David Hemery and Richard Nerurkar. The only Scottish athlete to obtain this prestigious medal was Alastair Wood (Oxford University and later Aberdeen AAC), who won twice: in 1962 [when he was a close second( to that year's European and Empire champion Brian Kilby) in the AAA Marathon; and a splendid fourth in the European Marathon]; and in 1966 [when he is reported to have run 2.16.06, and also set a new European record of 2.13.45 in the Forres marathon. For some obscure reason, the latter time has never been accepted by the SAAA, but was ratified by the AAA in 1967, and is now recognised by the Association of Road Running Statisticians (www.arrs.net) as the fastest time of the year in 1966]. Alastair was also narrowly pushed into second by Jim Alder in the AAA championships in 1967, with 2.16.21".
Several people have contributed information about the club – which has been sadly undocumented – notably Hugh Barrow, Hugh Stevenson, Sandy Sutherland, Colin Young and Colin Youngson. Very few of the present generation have heard of it but it was an important club in its day. Colin Young has this to say. "My father who was at Glasgow between 1923 and 1926 was a member of Atlanta which in those days covered the 4 older Scottish universities ( in age order :- St Andrews, Glasgow, Aberdeen and Edinburgh). It seems to have been formed to act as a countervailing force to Achilles ( Oxford & Cambridge) . It was describe as "the club beyond a blue" but all you had to be was be an active athlete to join – I only had a half blue (called a green at Edinburgh!) My dad was very proud of the fact that his name and mine appeared one after the other in the life members list. I think Robin Murdoch and his son appeared in the same way too."
Hugh Maingay leads 880y group in World Student Games, 1928
One of the founders of the Atalanta Club was Hugh C Maingay, above, a student at Edinburgh University in the 1920's. It was a deliberate follow-on to the Achilles club and covered the four ancient Scottish Universities of Aberdeen, Edinburgh, Glasgow and St Andrews. The first fixture was on 31st July, 1926 at Hampden against Achilles. It was a day of fine weather and the crowd was estimated at 5000. It was a bit ambitious – Achilles turned out several Olympians such as Lord Burghley and Douglas Lowe and the Scottish Universities were defeated 25 points to 8. The report in the 'Glasgow Herald' read:
LAUNCH OF THE ATALANTA
The Atalanta, the new athletic club of the combined Scottish universities, received its public baptism at Hampden Park on Saturday afternoon under auspicious circumstances, as not only did the late Lord Rector of of Glasgow travel specially from London to be present, but the Achilles Club paid the newcomers the high compliment of turning out practically the strongest side at their command in the match which had been arranged to celebrate the occasion. That the home representatives did not win one of the twelve events staged was disappointing, as they were expected to take at least two, the weight and the high jump, but Dr Spark, who would have won the first, did not arrive owing to train delays until after the event was decided, while J Crawford Kerr, the Scottish high jump champion, had to leave to join his ship on the morning of the meeting. Although being so signally defeated, the Scottish students can take heart from the performances given by RB Hoole, RA Robb, DF Murnell, AD Macdonald and Hugh C Maingay. In opposing DAG Lowe in the half-mile, the last-named had a thankless task, but he ran better than he has ever done and covered the distance in a yard worse than two minutes. Macdonald's running in the hurdles was excellent. He chased Lord Burghley all the way and was only a yard away at the tape. The South African is improving with every public appearance and his performance on Saturday was better even than it looked, as the turf seemed to be much slower than when he ran against Gaby in the international.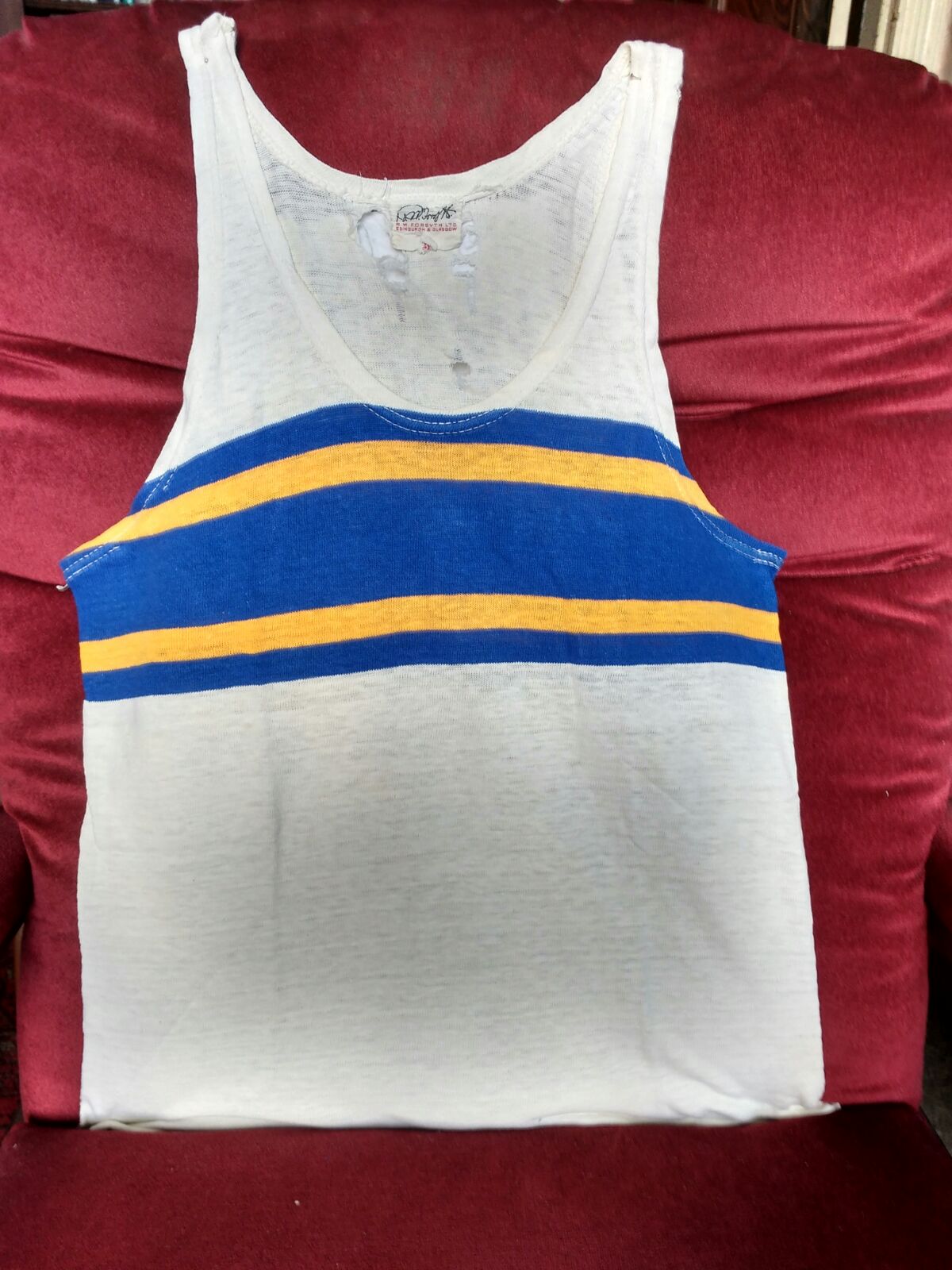 Hugh Stevenson's Atalanta Vest
Good competition, good performances, but never a win. Atalanta had, however, shown that they were a good team and further fixtures were organised. The following year on 27th June 1927, the first of a series of meetings against the Irish Universities was held in Dublin. There had been many links between Scottish and Irish Universities and between the SAAA and the Irish Association too. There had been cross-country races between Dublin University Harriers and Edinburgh University Hares & Hounds in alternate years between 1897 and 1906 with the home team always being victorious and there had also been competitions with Glasgow University and Aberdeen University.
Colin Young's Dad was one of the founder members of the Atalanta Club and Colin still has some of his father's Atalanta apparel: for instance the scarf below was an official production that members were proud to wear away from the track.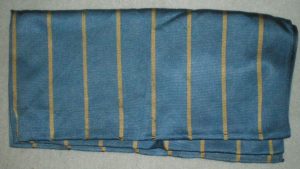 Then of course there were the annual Scotland v Ireland internationals between 1895 and 1913. So there was a kind of inevitability about the Atalanta v Irish University fixtures. The report read
"The inaugural athletics match between Irish Universities and the Atalanta club, the combined Scottish Universities Select team from Edinburgh, Glasgow, St Andrews and Aberdeen, took place on the sports grounds of University College Dublin in Terenure. The Irish Universities team was selected by the Irish Inter-University Committee which organised and ran the Intervarsity Championships. This new international event in the athletic life of both countries was mooted as a fixture that would strengthen the ties between Ireland and Scotland. The Scottish team included RD Allison, the Scottish Universities 100 and 220y champion, and ex-440y champion AF Clark, Scottish 120y hurdles champion RB Hoole, the Scottish 440y champion and Dr AP Spark in shot putt and discus who was a member of the British Olympic team in Paris in 1924. Based on Irish, British and world records, the Irish Times had commented a day before this contest on the backward condition of athletics in Ireland in that there were few men capable of holding their own with the front rankers of other countries. The newspaper welcomed the inauguration of the international inter-universities contest as "an important and marked advance in the development of athletics in Ireland." In its report on the contest the Irish Times further commented "Athletics and various other branches of sport have always received a considerable amount of attention in our universities and colleges, which have given to sport athletes whose feats of skill, courage and endurance have reflected credit on their institutions … The successful launching of the international inter-universities contest should act as a great stimulus to all who have the welfare of athletics in Ireland at heart … Thus we have in this inter-universities contest a strong incentive for our 'Varsity athletes to redouble their efforts on the training ground. And who can at the moment doubt that out of this modest beginning may emerge a regular international University contest." The outstanding performance of the Irish Universities team was that of Sean Lavan in winning the 220y and 440y, placing 2nd in the discus, and anchoring the one-mile relay team to victory. The Irish and Scottish teams were entertained to supper. While the contest was scored on number of wins across 11 disciplines, had the contest been scored 2 for a win and 1 for runner-up as in the contest in 1929, Ireland would still have won by 29 pts to 15 pts"
The official Irish account of the meetings is contained in a lengthy and detailed pdf document by Cyril J Smith.
Two weeks later there was another match for Atalanta – this time against the English Universities other than Oxford and Cambridge. The comments in 'The Glasgow Herald' read as follows: "During their short life the Atalanta club have shown considerable enterprise. A year ago they introduced the famous Achilles club to the Glasgow public, their first ambitious effort as a club, and this season, having found their wings, they fixed up a programme which comprised three fixtures. The first against the Irish Universities, took place at Dublin; the second at Ibrox Park on Saturday afternoon, when a team from the IUAB, as the combined strength of the Universities of England and Wales, outside Oxford and Cambridge is termed; while the third, with the Achilles club, will take place in August. All this pioneer work is bound to have its effect on University athletics in Scotland, as there is nothing which tends to improve the standard more than matches in which the contestants compete on a level footing."
In the match itself, the visitors won by 25 points to 20 and the stand-out performer was unfortunately not a Scot but a London University sprinter – Jack London from British Guiana who won both sprints. There were several good performances by members of the Atalanta Club but one of the best was by WR Seagrove in the half mile – he won in 2:01.6 by six yards. He also ran in the one mile medley relay which Atalanta also won in 3:37.8. Seagrove had been a competitor in the 1920 and 1924 Olympics in the 3000m team race and won a silver medal in each.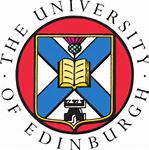 On 29th June 1929, Atalanta met the Combined English and Welsh Universities at Manchester – for the first time since its formation, Atalanta won! The meeting was reported in the 'Glasgow Herald':
" ATHLETICS.
First Win for the Atalanta Club.
… Ian Borland, third to Crawford in the Scottish Championships, was also returned as doing even time at the Atalanta match. ….
For the first time since the inception of the club, an Atalanta team proved successful in a match against a sister combination and their victory at Manchester over the Combined English Universities was the result both of meritorious performances and excellent team work. It should hearten them for their contest with Irish Universities at Hampden Park on Wednesday evening. In addition to his win in the 100 yards, in which he had the assistance of a slight following wind, Ian Borland ran a good quarter to win in 51 1-5th sec, one second better than his championship time at Hampden and Alister Clark must also have hurdled better for he recorded 15 3-10th sec against 15 3-5th sec a week ago. RL Howland appears to find the southern air more congenial than ours is, for he cleared 44′ 7″ in the shot putt, over three feet better than in the championships, and only three inches short of his best public performance. HC Maingay did not run as freely as usual but was consistent in that he again was under 2 min for the half-mile. ….. "
The club was doing well but it was not yet finished its programme for 1929.
The second Irish match was held in Scotland on 3rd July 1929 at Hampden, at that time the biggest terraced stadium in the world with a capacity of 130,000, which was extended to 150,000 by 1937 and only exceeded in 1950 by the Maracana in Brazil. I quote: For several of the Irish athletes this was their first experience of running on a cinder track. For Irish Universities, Dr Pat O'Callaghan (UCC), Irish Olympic gold medallist in the hammer at Amsterdam in 1928 and Los Angeles in 1932, won the hammer, shot and discus, and Michael Moroney (UCD) took the long jump and high jump for an Irish clean sweep of the field events. The 'Flying Scotsman', HC Maingay (Edinburgh) ran away with the half mile in 1:58.6and his compatriot Ian H Boland (Glasgow) the 220 yards. Joe Eustace (Dublin University), who had won the 100y in 1927, made it an event double in 1929. Atalanta took first and second in the 880y and the Irish Universities took first and second in the high jump and long jump. While the result of the contest was never in doubt by the time of the last discipline on the 12 event programme, the meeting closed with an epic battle in the mile relay with Patrick C Moore (Irish Universities) and Ian H Borland (Atalanta) on the final leg fighting stride for stride down the home straight all the way to the tape, Moore winning by inches. For the record, the Irish Universities won by 23 points to 13."
Of course there were competitions against other Scottish schools and colleges and one such was that against Hillhead HS at Hughenden on Thursday 19th May in 'a match on team and relay lines.' The club team was described as a formidable one and included R Murdoch, M Morison, NM Glen, NA Selkirk, GP Richardson, RJW Barlow, JB Barr, GB Esslemont, AM Lapsley, JC Taylor, FR Ogilvie, AW McCosh, W Wright, AS Kitchin and DM Brander. Thre were eight events on the programme including an 880 yards team race (3 to run and 3 to count) and a one mile team race (3 to run and 3 to count). On the day, Hillhead defeated Atalanta by six events to two. Atalanta won only the mile team race and the shot putt. Complete results are in the Glasgow Herald of 20th May, 1932. The club was doing very well with members being prominent in invitation events at various open meetings around the country and entering championships under the club's name – eg in the SAAA Championships of 1932 FP Reid won the 100 yards and 220 yards and JGD Parsons won the sprint hurdles wearing the club colours. Reid actually won the AAA's championships wearing the Atalanta vest. The one who won most Scottish championships was Alister Clark who won the 120 yards hurdles in 1933, one year after JGD Parsons had won the same event. Clark had previously won the event in 1923 (Glasgow University), 1924, 1925, 1927 and 1929 (Edinburgh University). The event was possibly their strongest at the time and RG Muir was third in 1932.
In April 1933 they were back at Dollar again where the schoolboys won by 6 events to tw0 after the appropriate allowances were made – eg 100 yards in the mile, one foot in the high jump, five feet in the long jump. Two weeks later, 29th April, they defeated St Andrews University soundly by 38 points to 16.
On May 3rd, at Westerlands in Glasgow, they took on a combined Edinburgh University and Former Pupils Union team and the result was a tie with each team scoring four and a half points. Their best result of summer 1933 was probably the victory over the Catterick Garrison AA on 29th July by 18 to 16 1/2 points.
*
Other than for the Irish matches, the team did not travel outside Scotland too often – maybe for good reason! On 24th May in 1930, an Atalanta team travelled to Perry Barr in Birmingham and took on the Achilles club and the Universities Athletic Union with the result that they were third – Achilles had 47 points, the UAU 24 pts and Atalanta 6 pts. The biggest defeat ever but looking at what there was of the team, all of the big names were missing.
"The 1933 visit of Atalanta fell foul of the brewing political situation between the N.A.C.A.I., the N.I.A.A.A. and the B.A.A.B. that was to bedevil Irish and Irish Intervarsity Athletics in the 1930's and led eventually to the removal of the N.A.C.A.I. from the I.A.A.F. as the recognised national body for athletics, the formation of a new governing body in Irish athletics (The Amateur Athletic Union of Eire), and a split in Irish athletics that would last until the formation of Bord Lúthchleas na hÉireann in 1967. The Atalanta v Irish Universities match was to have taken place in College Park, Dublin on 10 July.15,16 At the twelfth hour a telegram was received from the Atalanta Club stating that their visit to Dublin had been cancelled.17,18 No specific reason was given. However, it 3 was surmised that the Scottish team had been ordered to cancel their visit on instructions issued by or on behalf of the International Board, composed of Scotland, England, Wales and Northern Ireland, as a consequence of the dispute between the N.A.C.A.I. and the Northern Ireland Association, and possibly also in retaliation for the ban on intervarsity competition imposed on Queen's University of Belfast by the N.A.C.A.I.19 The Central Council of the N.A.C.A.I. at its meeting on Saturday 17th June, 1933 passed the following resolution to clarify its position vis à vis intervarsity athletics: "That Queen's University, or any Athletic Club attached thereto, be not allowed to take part in any competition, tournament or match under the auspices of the N.A. and C.A. so long as they remain affiliated to an illegal body [N.I.A.A.A.], and that all Universities and University Colleges be notified of this intention. Further that no University or Athletic Club attached to a University in Ireland be allowed to compete against Queen's University so long as they remain affiliated to an illegal body."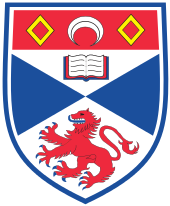 University of St Andrews
Atalanta started the 1934 season with a match against Aberdeen University which they won by eight events to two – the two lost being the pole vault and long jump. JA Clarke won the 100 and 220 yards but he was the only double winner other than Ogilvie of Aberdeen.
They also had lower level competitions against schools such as Glenalmond and allowances were made for the age and experience of the athletes. For instance there was a meeting with Heriots School athletic club on 14th June 1934 when Atalanta fielded Hamish . WH Whalley, East, 2:01.0; Two Miles: A Carfrae, East, 9:55.6; 120y H: EFO Martin, Atalanta, 16.6; HJ: RKI Kennedy, Atalanta, 5′ 7″; LJ: RNM Robertson, Atalanta, 21′ 1″; Shot: T Montgomery, East, 34'7″; Javelin: T Montgomery, East, 143'7 1/2″; Relay: (4 x 220 yards) Atalanta 1:34.2 (won by half a yard).
In 1935 there was a match against Aberdeen University held, of course, at Aberdeen on 4th May which Atalanta won by 61 to 43, winning every track race including the relay.
There was another against Dollar on 25th April, 1936, and reported under the headline "Dollar schoolboys do well against Atalanta". This one indicates the exact allowances made for the difference in ages and experience. It read:
"Fine handicapping by Mr Wm Wright contributed greatly to the success of Atalanta's visit to Dollar on Saturday. Atalanta won three events, the Academy schoolboys two and one was a tie. JA Brown exceeded the present school record with a putt of 36 feet, and it is hoped that he will repeat his feat at the school sports next Saturday. The Atalanta 'heavies' demonstrated the javelin, discus and hammer during the afternoon. Results:
4 x 110 yards relay (Atalanta running four yards wide): Won by Atalanta. 4 yards. Time 49 4-5th sec
Three-quarter mile relay (Atalanta running 4 yards wide): Won by Atalanta. 8 yards. Time 2 min 48 3-5th sec
High Jump (Dollar allowed 6 inches): 1. Dollar (DV Beattie 5′ 2 1/2″, J Harvey 4′ 9 1/2″) 10′ 6 1/2″; 2. Atalanta (HM Murray 5′ 6 1/4″, AF McDonald 5′) 10′ 6 1/4″
Long Jump (Dollar allowed 3′ 6″): 1. Atalanta (HNM Robertson 19′ 8 1/4″, JM McKechnie 19′ 2″) 38′ 10 1/2″; 2. Dollar (HA Duff (19'3 1/2″, JA Brown 15′ 9 3/4″) 38′ 7 1/4″)
One Mile (Atalanta conceded 120 yards): A tie – 1. GA Smith (Atalanta); 2. R Hall (Dollar); 3. J Kerr (Dollar). Smith led by 20 yards. Time: 4 min 48 3-5th sec.
Putting the Shot (Dollar allowed 6′): 1. Dollar (JA Brown 36′ (breaking school record), K Montgomery 30′ 10 1/4″) 72′ 10 1/4″; 2. Atalanta (W Forrester 37′ 3 1/2″, J McKechnie 35′ 4 1/2″) 72′ 8 1/4″
Sure enough, Dollar had their school sports the following week and Brown putt the shot 35′ 10 1/2″ for a ne school record, but Atalanta was taking on, and beating, St Andrews University. The report explained the points awarded as three, two and one for first, second and third, that there were thirteen events, and the winning score was 48 points to 26. It also said that JC Stothard who had been named for the Olympic Games was unable to travel and compete for Atalanta. Several competitors from the Dollar match were able to turn out with the bonus of the presence of Ian Lapraik who won the half-mile.
Another week (May 9th) and they were getting the better of Aberdeen University – 61 1/2 points to 38 1/2 – with Morris Carstairs in the team this time. The only event which Aberdeen won was the 100 yards.
Hamish Stothard, yellow cross, competing for Atalanta against Glenalmond on 9th June 1933
They met Dollar again on 24th April 1937 where, despite winning four events against two for the schoolboys, they tied on points with the Academy. The handicapping was interesting and possibly crucial to the final result – eg in the hurdles the pupils had 9 hurdles to cross compared with 10 for the students; in the Mile the school's representatives had a 200m start; in the shot putt they had an allowance of 3 feet and in the high jump theey had 6 inches; and in the relay they ran 4 yards wide. The final score was 16 points each. The regular meeting on the first Saturday in May against St Andrews – in 1936 it was on 2nd May and in 1937 it was on 1st May, and there were weekday meetings against the SAAA (West District) – in '36 on 1st June (West District won by 54 to 32 and the race of the night was when Jim Flockhart beat Emmet Farrell in the two miles) and in '37 it was again on 1st June which was a Monday. There were also contests against other Universities – Glasgow was involved as was Aberdeen (8th May in 1937). The big meetings however were the internationals against Ireland.
"A further match between Scottish Universities and Irish Universities did not become possible until the rustication of the N.A.C.A.I. from the I.A.A.F. and the formation of the A.A.U.E. The Irish Universities team for the 3rd meeting with the Atalanta Club was confined to athletes from Trinity College Dublin and Queen's University. The three colleges of the N.U.I. were excluded because they remained members of the N.A.C.A.I. Almost all of the Atalanta athletes were drawn from Glasgow University and Edinburgh University. The match took place on 6th July, 1938 at Westerlands, Glasgow University's sports grounds, on a cinder track. Irish Universities won the five field events, three of them with 1st/2nd combinations. The individual track events were split with three wins each, although Atalanta won the 440y by default when Norman De Vere (TCD) was disqualified, after winning the race by a yard, for fouling his lane while coming up the back straight. De Vere made good his mistake by winning the 880y and by setting up an early lead in the medley relay [440y, 220y, 220y 440y] for an Irish win. Irish Universities took the 100y and 880y with 1st/2nd places. No records were set and no athlete achieved a win double. The scoring on this occasion was 1 = 3 pts, 2nd = 2 pts and 3rd = 1 pt, with 3 pts and 1 pt for 1st and 2nd in the medley relay, respectively. Irish Universities, with nine wins in the twelve events, won the match comfortably by 47 pts to 23 pts."
1939 was a year remembered for the outbreak of war but up to that point, athletics continued as usual. On Tuesday, 30th May, Atalanta took on the SAAA (West District) at Westerlands and suffered a big defeat – 44 points to 28 – and the star of the show was Bobby Graham of the SAAA who beat J Muir (Atalanta) by 40 yards in the record time of 4:20.6 in the Mile. The club won the 120 yards hurdles (R Murdoch), the half-mile (JAM Robertson), Broad Jump (R Dickie) High Jump (W Murray), Pole Vault (A Gibson) and Discus (J Schneiderman).
The fourth meeting between Irish Universities, represented by Trinity and Queen's, and Atalanta took place in the College Park, Trinity College, Dublin in 1st July 1939. There were seven track events including a two miles, but no relay, and five field events. This was the same day as the AAA's championships at the White City but that did not affect the Scots who were again defeated, this time by 38 points to 33. There were nevertheless some good quality athletes out for the Scots – GM Carstairs won the two miles and was second in the half-mile, which was won by JAM Robertson who also won the quarter mile. Ian Lapraik was second in the two miles. Complete results:
100 yards: 1. GW Craigie (Irish Universities); 2. DH Sutherland (Atalanta). won by one foot. 10.2. 220 yards: 1. GW Craigie (IU); 2. JM Barber (IU). Won by four yards. 22.6
440 yards: 1 JAM Sandilands (A); 2. HM Kirk (IU). won by three yards. 51.2. 880 yards: 1. JAM Sandilands (A); 2. GM Carstairs (A) won by two yards 2:03.2.
Mile: 1. DH McNeill (IU); 2. J Muir (A). won by inches. 4:29.2. Two Miles: 1. GM Carstairs (A); 2. I Lapraik (A) won easily. 9:54
120y hurdles: 1. EM Coote (IU); 2. P Anderson (IU). won by three yards. 15.4 (RG Eccles (Atalanta) disqualified for knocking down more than three hurdles.)
High Jump: 1. RG Eccles (A) 5'10.5″; 2. W Murray (A) 5'9.75″ Broad Jump: 1. WT McClintock (IU) 22′ 3″; 2. R Dickie (A) 21′ 7.5″
Javelin: 1. W Baillie (IU) 154'10"; 2. G Gregg (IU) 154′. Shot: 1. LH Horan (IU) 46′ 10″; 2. JGH Cameron (A) 42′ 0.5″
Discus: 1. LH Horan (IU) 123′ 0″; 2. IAM McLennan (A) 117′ 10″
It was a close run thing with the Scots having first and second in half mile, two miles and high jump, plus a victory in the 440 yards with the mile only being won by inches. There is a short video clip of this meeting at
www.britishpathe.com/video/universities-sports-in-dublin
This was the last in the series before the War, the next would be on 12th July 1969.
The progress of the Atalanta Club had been remarkable. Founded in 1925, it had quickly gained an honourable position in Scottish athletics and had included in its ranks many top class athletes including Scottish and British international athletes, World Student Games competitors, AAA and SAAA champions, and at least two Olympians in JC Stothard and WR Seagrove.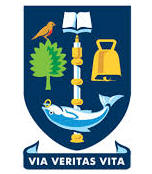 University of Glasgow
The club was clearly active after the '39-'45 War with John Hart, who had won the 120 yards hurdles in the green of Edinburgh University in 1946, '47, '48, '49 and '50 going on to win the titles in 1951 and '52 as 'RAF and Atalanta'. The club had started up again and there was a Scottish record for the half-mile set at Pitreavie on 30th June 1955 in the SAAA v Atalanta at Pitreavie. The half mile record was set by Donald Gorrie running for the SAAA. As for the actual contest, Atalanta won by 54 to 46. Their victories came from JRG Robertson (100y 10.4, 220y 22.9), JB Paterson (440y 49.6), W Hunter Watson (Two Miles 9:22.8), CAR Dennis (120y hurdles 15.6, 440y hurdles 56.3), RM Stephen (Long Jump 20′ 10″, Hop, step and jump 44′ 08″) DWR MacKenzie (Javelin 195′) and the relay. The club had its own vest – white with blue and gold bands.
There doesn't seem to be a regular programme of meetings as there was pre-war but what there were seem to have been high profile matches.
For instance, on 15th April 1961 at Westerlands it was like old times with Achilles v Atalanta. This match was arranged for the opening of the new 440 yards track at Westerlands. It was a big occasion – the track had cost £8000 and all the dignitaries were there – the Principal, Sir Hector Hetherington, who welcomed the track and the opportunities that it created and added said that more ground was needed at Gilmorehill – 30 or 40 acres of it! Douglas Weatherhead, President of the Sports Club replied to the speech and the Principal was presented with a putter by by Miss Ann Miller, the Club's vice-president. Norris McWhirter said that were more seating to be provided there was no reason why international fixtures could not be held at Westerlands. …. all this and the spectators had portable radios to keep in touch with the score at Wembley! The meeting was sponsored by the 'Glasgow Herald' which reported as follows:
"GROUND RECORDS AT WESTERLANDS: Achilles defeat Atalanta. Seven track and field ground records were broken at Westerlands on Saturday in a meeting sponsored by The Glasgow Herald, which followed the official opening of Glasgow University's new blaes running track by the principal, Sir Hector Hetherington. The meeting consisted of a 16 event match between Atalanta and Achilles, which the latter won by 55 points to 47, a five event women's contest which the Scottish Women's Athletic Association beat a Scottish Universities team by 29 – 6, and two invitation events."
The invitation events were a 100 yards race in which MG Hildrey won in 10.2 seconds from G Cmela (London AC) and A Meakin (Thames Valley), and a mile which Graham Everett won from T Ceiger (Achilles) and S Taylor (Manchester AC) in 4:12.8. The records were set in the shot by D Harrison (Achilles) with 52'9″, JM Parker (Achilles) in the 120 yards hurdles with 14.9 seconds, MC Robinson (Achilles) in the 440 yards hurdles with 55.4 seconds, D Stevenson (Achilles) and JR McManus (Atalanta) both cleared 12′ 5.75″ in the pole vault, CJ Bacon of Achilles threw the javelin 203′ 11″, Graham Everett in the Invitation Mile and the SWAAA Women's 4 x 110 yards relay team. The best race of the afternoon was however one not yet mentioned – the Three Miles match race between Alastair Wood and DM Turner in which they ran together until the back straight of the last lap when Wood moved clear to win by 50 yards in 14 min 16.6 sec. Another familiar name on the programme was Adrian Metcalfe (Achilles) who won the 100 yards in 10.6 seconds from A Millar of Atalanta.
What was to become an annual match between Atalanta and the SAAA was held on 8th July, 1961, at Pitreavie where the SAAA won by 76 to 43 points. It was a good afternoon's competition with the star of the show being Mike Hildrey who won thee events – the report in the 'Glasgow Herald read: "Against a strong wind, Hildrey won the match 100 yards in 10.5 sec, narrowly beating his clubmate RW Whitelock. In the invitation event, run when there was less wind, he was a more comfortable winner, beating Whitelock by two yards in 10 sec, and his victory in the invitation 220 was even more pronounced with J Bender (Germany) three and a half yards behind. The SAAA relay team of three VPAAC members and GA MacLachlan (St Modan's) beat the record held by Victoria Park by 0.1 sec in 42.5 sec. Another fine performance was achieved by Lt D Earle (United States) who cleared 14′ in the Pole Vault. His chances of a British title are bright for no other athlete has vaulted as high this season. R McKay (Motherwell) and KD Ballantyne (ESH) covered the last 20 yards of the mile almost together and finished in the same time, 4 min 17.3 sec, though McKay was judged to have won. AF Perkins (Ilford) set the pace in the Three Miles with AJ Wood (Aberdeen) waiting for his chance – unusual tactics for the Scot. Wood moved up at the start of the final straight, but Perkins also finished strongly and Wood was awarded the verdict only on the vote of a majority of the judges. GE Everett (Shettleston) had no problems in the mile, despite the presence of the four Englishmen, for he easily left them mover the final 200 yards and won in 4 min 11.8 sec."
The complete results were : –
100y: 1. M Hildrey (SAAA); 2. R Whitelock (SAAA); 3. A Miller (A) 10.5
220y: 1. A Ballantyne (SAAA); 2. WM Campbell (A); 3. A Miller. 23.3
440y: 1. WM Campbell; 2. A Robb (SAAA); 3. FW Dick (A) 50.8
880y: 1. RG Clarke (A); 2. GB Brownlie (SAAA); 3. J Turnbull (SAAA) 1:57.3
Mile: 1. R McKay (SAAA); 2. K Ballantyne (SAAA); 3. WH Watson (A) 4:17.3
Three Miles: 1. AJ Wood (A); 2. A Perkins (Ilford AC); 3. B Harbach (Tipton AC) 14:21
120y hurdles: 1. A Belleh (SAAA); 2. AG McLachlan (SAAA); 3. KR Gilham (A) 15 sec
440y hurdles: 1. RR Mills (A); 2. B Birrell (SAAA); 3. KR Gilham (A) 57.5 sec
High Jump: 1. DS Cairns (SAAA); 2. D Chadderton (SAAA); 3. A Lawson (A) 6′ 2″
Long Jump: 1. JC Lundie (SAAA); 2. C Smith (A); 3. DR McKechnie (SAAA) 21′ 10″
Hop,Step and Jump: 1. DR McKechnie; 2. HM Murray (A); 3. IG Grant (SAAA) 44′ 3.5″
Pole Vault: 1. DL Earle (SAAA); 2. NJ Brown (SAAA); 3. HM Mabon (A) 14′
Shot Putt: 1. LM Bryce (SAAA); 2. HM Mabon; 3. JL: Crosbie (SAAA) 44′ 2.75″
Hammer: 1. AR Valentine (SAAA); 2. N McDonald (A); 3. FJL Kelly (SAAA) 170′ 6.5″
Discus: 1. HM Mabon; 2. WA Simpson (A); 3. CF Riach (SAAA) 130′ 9.5″
Javelin: 1. CF Riach; 2. CR Keith (A); 3. GA McLachlan (SAAA) 186′ 9.5″
Relay: SAAA (Ballantyne, Maclachlan, Hildrey, Whitelock) 42.5 sec.
There were invitation races at 100y, 220y and the Mile.
That this meeting between the two sides was gaining in importance was indicated not only by the calibre of athlete selected, but also by the quality of the runners from outwith Scotland in the invitation events and running as guests. Alf Perkins has been mentioned, as has Bender of Germany, but among Everett's opponents were Mike Blagrove of Ealing, a four minute miler and A Rogers of Surrey AC. The quality of the domestic races was indicated by Ming Campbell's second place in the 220 (he also won the 440 [where Frank Dick was third] and ran in the relay), Hunter Watson's third place in the Mile as well as all the top Scottish field eventers on display.
*
One year later, on 4th Jul 1962, at Pitreavie, the SAAA (62 points) defeated Atalanta (57) by only five points in a meeting where on Scottish record was broken and another equalled. "In the 120 yards hurdles GA Maclachlan (St Modan's) broke the Scottish record of 15.3 sec by 0.1 sec. The winner, A Belleh, whose time was 14.9 did not qualify for the record as he is a Nigerian. WM Campbell (Glasgow University) equalled the Scottish 220 yards record of 21.5 sec. Other outstanding performances were a mile in 4:04.3 by M Berisford (Anglo-Scottish), and a high jump of 6′ 9″ by CW Fairbrother (Victoria Park), who just failed at 6'10". Results:
100 yards: 1. WM Campbell (A); 2. A Ballantyne (S) 9.9 sec. 220 yards: 1. WM Campbell (A); 2. Ballantyne (S) 21.5 sec
440 yards: 1. JS Stewart (S); 2. RL Hay (A). 49.6 sec. 880 yards: 1. WB Morrison (S); 2. N Donnachie (S). 1:54.6
Mile: 1. M Berisford (S); 2. J McLatchie (S) 4:04.3. Three Miles: 1. JH Linaker (S); 2. A Brown. 14:48.3
120y Hurdles: A Belleh (S); 2. GA Maclachlan (S) 14.9 sec. 440y hurdles: 1. Hay (A); 2. R Rae (S). 54.7 sec.
High Jump: 1. CW Fairbrother (S); 2. DS Cairns (S). 6'9″ Long Jump: 1. DJ Whyte (A); 2. W Talbot (S). 21′ 1″
Triple Jump: 1. DJ Whyte (A); 2. DR McKechnie (S) 45′ 11″ Pole Vault: 1. DD Stevenson (A); 2. DL Earle (S). 13′ 6″
Shot Putt: 1. AL Sutherland (A); 2. J Scott (S). 45′ 8″ Discus: 1. G Thomson (S); 2. WA Simpson (A) 141′ 0.5″
Javelin: 1. CF Riach (S); 2. CR Keith (A) 178′ 2.5″
4 x 110 yards relay: 1. Atalanta (AJ Patrick, W Russell, DJ Whyte, WM Campbell) 43.6 seconds.
The results have been set out in such detail to indicate the progress that had been made in the Atalanta team and its standing in Scottish athletics at the time. There were now 17 events on the programme, the complete programme except for the Hammer, and both teams turned out quality athletes looking down the list there are several British internationalists, many Scottish internationalists and two GB team captains in Campbell and Fairbrother. If we even look at the third placed competitors we see names like JC Togher (100y), J Bogan (half-mile), WH Watson (mile), RR Mills (440H), P Milligan (pole vault), L Bryce (shot).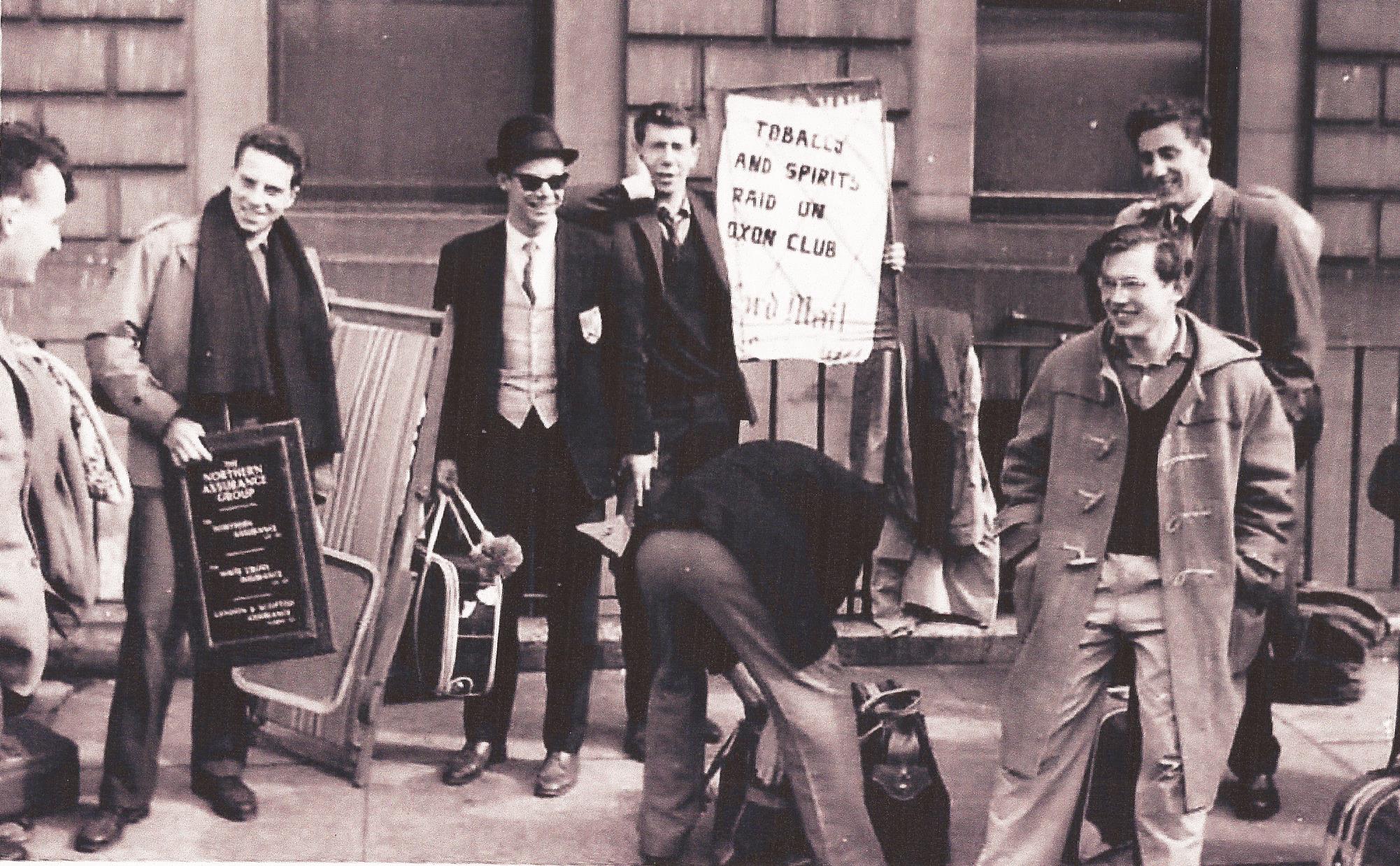 Atalanta returning from Oxford, 1963
Willie Russell in the hat and shades, John Asher on the extreme right, in front with the duffle coat is John Glennie who became secretary of Atalanta, Alick Miller is the one with his face half hidden,
Atalanta as a club did not travel very much but on 27th April, 1963, they went to Iffley Road in Oxford where the match was between Loughborough Colleges (69), Oxford University (60) and Atalanta (58). Among the interesting results Frank Dick was third in the 880 yards (1:56.6), John Boulter second in the Mile (4:00.66), Stuart Storey won the 120y Hurdles in 14.8 and John H Cooper the 220y H and the 440y Hurdles in 24.7 and 53.1. The Atalanta placings were 100y 2nd J Gibbons 10.2; 220y 3rd A Miller 22.7; 440y 2nd J Steele 50.1; 880y 2nd J Wilson 1:54.5; Three Miles: 1st M Craven 14:06.8; 3rd C Laing 14:26.4; 440y H: 3rd RR Mills 55.9; HJ: 1st G Balfour and 3rd G Shannon, both 5'9″; PV: 3rd DD Stevenson 12′ 6″; LJ: 1st RR Milles 22′ 7″, 3rd G Shannon 22′ 6 1/2″; SP 1. S Sutherland 47'0″, 2nd D Edmunds 45′ 0 1/2″; 4 x 110 yards relay: 1st Atalanta (Arthur Gibbons, Alick Miller, Sandy Ewen and Ming Campbell) 42.7 seconds.
Willie Russell remembers that after the match, Oxford told the Atalanta team that they had laid on a barrel of beer at one of the students unions. A group from Atalanta turned up just in time for the barman to open the bar. By the time anyone from Oxford or Loughborough turned up the entire barrel of free beer had been consumed and a further barrel ordered! There is a similarity here to Hugh Stevenson's tale after the Pen/Cornell match in June 1966.
The fixture with the SAAA was repeated on 3rd July, 1963, SAAA won again, this time by 9 points – 71 to 62. This time there was a full programme of all the standard track events up to Three Miles including both hurdles distances and two relays, four jumps and four throws. The quality was again of the highest but the windy weather did not help performances. Nevertheless, DD Stevenson (A) equalled his Scottish record of 14′ 0.5″ in the pole vault and the best race of the night was said to be the half-mile where Roderick MacFarquhar (Aberdeen University, representing Atalanta) beat Anglo JE Wenk who was running as a guest – they were both timed at 1:54.2 but MacFarquhar got the verdict. At the end of the year he was seventh on the Scottish ranking list for the distance. Note too that despite the wind Fergus Murray ran a whole minute quicker than John Linaker did the previous year. Results:
100 yards: J Togher (S) 9.9 sec; 220 yards: J Togher (S) 22.1 sec; 440 yards: 1. WM Campbell (A) 49.4 sec; 880 yards: R McFarquhar (A) 1:54.2; Mile: 1. G Brown (A) 4:14.1 Three Miles: F Murray (A) 13:49.
4 x 110 yards relay: 1. SAAA 43.1; 4 x 440 yards relay: 1. SAAA 3:20.8. 120 yards hurdles: 1. A Belleh (S) 14.9 sec; 440 yards hurdles: 1. RR Mills (A) 56.4 sec
High Jump: CW Fairbrother (S) 6′ 6″; Long Jump: 1. IC Grant (A) 22'4″; Triple Jump: 1. HM Murray (A) 47′ 7″; Pole Vault: 1. DD Stevenson (A) 14′ 0.5″
Shot Putt: 1. I Macpherson (A) 47′ 7″; Discus: 1. I Macpherson (A) 134′ 1.5″; Hammer: 1. A Valentine (S) 168′ 2″; Javelin: 1. S Hill (S) 163′ 8″.
Only two years later Campbell and Murray would be competing in the Tokyo Olympic Games.
Atalanta continued to flourish through the 1960's and Colin Youngson summarises the 1964 and 1965 fixtures.
17th June 1964 at Craiglockhart, Edinburgh. SAAA East Districts 64; Atalanta Club 54.
East District winners included: Justin Togher, who won the 100 yards in 9.9 and the 220 in 22.5; J Convery (440 – 51.0); J Turnbull (880 in 1.58.7); Ken Ballantyne (one mile in 4.21.1); and W Hogarth (120 Hurdles in a personal best of 15.0). For Atalanta, Alastair Wood finished first in the 3 miles (14.07.4), not far in front of East's Donald Macgregor, who set a new PB (14.09.6). Lawrie Bryce (AC) won the hammer with a distance of 174 feet 8 inches.
Hugh Stevenson tells us that he competed in this fixture in which he represented the East and was second in the high jump to D Johnston of Atalanta.
4th July 1964 at Pitreavie, Fife. SAAA 63 points; Atalanta Club 54.
W M Campbell (Glasgow University) the SAAA triple sprint champion, and pole-vaulter Norman Foster (GU), were notable absentees from the Atalanta team. The match produced some fine races, particularly in the middle distances. In the 880, Craig Douglas (S) led from the start until 30 yards from the tape, when Scottish champion Dick Hodelet (AC) came through with a storming finish to win in 1.53.7. The mile saw a surprise defeat of SAAA champion Ken Ballantyne (S – 4.11.6) by Bill Ewing (AC) in a personal best of 4.10.6 and also Roderick Wilson (S) in another PB of 4.10.8. The Three miles featured a keen tussle between Lachie Stewart (S – 13.49.8) and Donald Macgregor (AC – 13.50.0) both times being PBs, with Mel Edwards (AC) not far behind in 13.52.8. Les Piggott (S – 10.00) won the 100 from Ron Marshall (S – 10.1) and Bernie Nottage (AC – 10.2). Crawford Fairbrother (S) won the high jump with a height of 6 feet 6 inches.
Colin Young says that he can recall "an Atalanta dinner in Edinburgh in 1964. Menzies Campbell was there – possibly in the chair and M.E.L Weir ( now deceased and possibly the last secretary) would have been there. Menzies made a mild joke that we had held the dinner 3 years after the last one to avoid debate about whether a 4 yearly one would have been quadrennial or quadriennial !
Another guest was Lord Milligan a keen supporter ( see potted biography ex google below!) and former athlete. As you can see he was a senior and respected figure in the law establishment . He was also an elder in St Giles Kirk Edinburgh which I attended during my student days in Edinburgh. The Sunday after our Saturday night dinner was communion at St Giles and the noble lord was seen sporting black eye as he processed through the kirk bearing the communion cup! I have no idea how he acquired it as I recall the dinner being quite sedate when I left!"
Wednesday 16th June 1965, SAAA East Districts 66 points; Atalanta 52.
At Craiglockhart. On a night with a troublesome wind, the performance of the night was that of A Santini, representing Atalanta who won the high jump with a clearance of 6′.
30th June 1965 at Pitreavie. SAAA Select 80; Atalanta Club 39.
A weakened Atalanta were well beaten on this occasion. Upsets occurred in the 880 and Javelin, when SAAA champions were beaten. The former was a great race, with Craig Douglas (S – 1.51.7, only 0.1 seconds outside the Native Record) turning the tables on Graeme Grant (S – 1.52.0). The javelin surprise was brought about by A Heath (S – 201 feet) who defeated F Riach (S – 191 feet 7 and a half inches).
In the 100, Justin Togher (S – 9.9) beat Bernie Nottage (AC – 10.0). Togher also won the 220 in 22.2. In the mile, Ken Ballantyne (S – 4.07.4) avenged 1964 defeat by overcoming Ian Macpherson (S – 4.07.8) and Bill Ewing (AC – 4.08.5), who both set new personal bests. In the 3 miles, the outstanding young runner Ian McCafferty (S – 13.42.8) ran right away from his team-mate Lachie Stewart (14.06.6). W Hogarth (S) took the 120 H in 14.9. Doug Edmunds (AC) won the shot putt with 49 feet 8 inches; and also the discus (144 feet 6 inches); while his Strathclyde University friend Lawrie Bryce (AC) was first in the hammer (176 feet 4 and a half inches).
Hugh tells us that "I attended a somewhat impromptu AGM of Atalanta at King's, Aberdeen, at the conclusion of the Scottish Universities champs on 5 June 1965, when I was welcomed to the club, having won the 120 yds Hurdles that day. Secretary Glennie was there, as were Donald Gorrie, MEL (Mike) Weir and a special guest, an elderly gent who had won Scot Unis 3 miles some time in the 1920s. "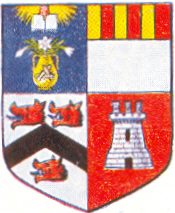 University of Aberdeen
Hugh Barrow, Scottish and British international miler recalls a meeting on 15 June 1966 between Atalanta v Pennsylvania & Cornell Universities at Westerlands where he ran in an invitation Mile. The Americans won the match by 97 points to 83 'after an entertaining match in which the lead changed hands about every 10 minutes.' The Scottish winners were Dick Hodelet (880y 1:55.3), T Patrick (Mile 4:11.9), HC Robertson (Triple Jump 46′ 10.75″) and Graeme Grant won the invitation mile in 4:07.8. There were Atalanta firsts and seconds in the half-mile and mile where the runners were M Sinclair and W Ewing. Hugh Stevenson, a regular member of Atalanta teams remembers "After the match we repaired to the tearoom upstairs in the pavilion for a feed and speeches, Mike Weir presiding. As this was before the legendary bar at Westerlands had been created, he had kindly provided a keg of beer for the athletes to help themselves to, and 'enjoy yourselves'. I had to hold back, as I had an Inter-Honours exam the next day; it was after midnight before our bus got back to Edinburgh."
There was also a match on 28th June 1967 at Pitreavie between Atalanta and the SAAA. SAAA won by 73 points to 45. Mike McLean won the half-mile from Dunky Middleton for a SAAA one-two, and Hugh Barrow for the Association held off Adrian Weatherhead of Atalanta in the mile. Winning times were 1:58.6 and 4:16. Atalanta victories were by Bernie Nottage (100y and 220y in 10.3 sec and 22.0), Hamish Robertson (long and triple jumps with 22′ 07″ and 43′ 07″), Douglas Edmunds (Shot 50′ 05″) and Lawrie Bryce (Hammer 181′ 11.5″).
*
The 1968 match against the SAAA was on June 26th at Pitreavie and was another narrow victory for Atalanta, 62 points to 55.. Colin Youngson reports that the three miles, where Blamire and Wight dead-heated in 16:05, was a farcical affair with no runners there to represent the SAAA. Lachie Stewart, the original choice with Ian McCafferty, had given notice of his inability to compete while the latter failed to appear at all. Alistair Blamire comments on the race: "Alex Wight and I were upset that the SAAA failed to provide any opposition, especially as we had taken the event seriously, tailing off our training, and were hoping that Lachie Stewart and/or Ian McCafferty would help us to achieve good times in their wake. Consequently we decided to use the event as a training run and jogged round in 16:05. It was even more annoying to be criticised by the officials who had failed to produce any opposition for us. However it probably wasn't their fault, and I can understand that they would be a bit cheesed off, especially when I waited for Alex as he stopped to tie his shoelace."
Craig Douglas (S) won the 880 again, as he did several times in the annual fixture. Results: 100 yards: I Turnbull (A) 10.3; 220: M Campbell (A) 21.8; 440: Iggy Moriarty (A) 49.6; 880: Craig Douglas 1:54.8; Mile: Norman Morrison (S) 4:08.8; 2nd R Wedlock (S) 4:11.6; Three Miles: A Blamire and A Wight (A) 16:05; 120yH: W Hogarth (S) 14.8; 440yH; AT Murray(S) 54.2 sec; 2nd AC Robertson (S) 54.8; 4 x 110 relay: Atalanta 42.5.
High Jump: D Beck (S) 5′ 10″; PV: DD Stevenson (A) 15'0″; Long Jump: D Walker (S) 22′ 02″; Triple Jump: D McKechnie (S) 44′ 10.5″; Shot Putt: D Edmunds (A) 47'09"; Discus: D Fowlie (A) 134′ 9″; 2nd D Edmunds 132′ 2″; Hammer Throw: L Bryce (A) 193'11"; 2nd Chris Black (S – Junior) 163'06"; Javelin Throw: D Birkmyre (A) 207′ 3″; 2nd Fowlie 198′ 04″.
Atalanta was not noted for travelling to fixtures but there had been a move that year to head south – Hugh Stevenson again: "In summer 1968 Atalanta lined up a contest v Achilles, perhaps at Oxford. I was Captain of EUAC that year but I did not merit selection. The match fell through, as it was unviable through the inability to raise teams. On the day chosen for the contest, there was a friendly match with a touring Dublin Universities team at Saughton hosted by Heriot Watt along with athletes from EUAC, including some who had been in the original Atalanta selection, who had become available through its cancellation."
*
There was also a match with the SAAA a year later on June 22nd, 1969 at Grangemouth which was won by the Atalanta Club with 104 points to the SAAA's 92. Not only was there a full programme, but there were also events for women on the programme which were not part of the match. The winners in the match events were:
100 m: B Nottage (A) 10.1; 200m: I Turnbull (A) 22.2; 400m: M McLean (A) 49.1; 800m: C Douglas (A) 1:54.1; 1500m: M Bradley (S) 3:50.1; 5000m: R McKay (S) 14:24.4; 3000m S/ch: W Ewing (A) 9:08.2;
100mH: R Davidson (A) 15.0; 400mH: A Robertson (S) 54.5; 4 x 100m relay: Atalanta 43.1; 4 x 400m: SAAA 3:18.5
High Jump: C Fairbrother (S) 6'6″; Pole Vault: W McCallum (A) 11'0″; Long Jump: H Robertson (A) 23′ 1.5″; Triple Jump: H Robertson (A) 48′ 1.5″
Shot Putt: D Edmunds (A) 45′ 11.5″; Discus: A Black (S) 133′ 10″; Hammer: C Black (S) 166'5″
There was some very good competition indeed – eg in the 400m, Ian Walker was only one tenth behind Mike McLean with Ross Bilson on 50.0, in the 1500m Alistair Blamire was only one second down on Mike Bradley with Albert Smith two seconds further back (both were Atalanta athletes); in the 5000m unplaced runners were Donald Macgregor and Alex Wight (again, both Atalanta), Ricky Taylor was only one tenth behind Robertson in the 400m hurdles. There was genuine competition all through the programme.
The final match against the old rivals, Irish Universities, took place on 12 July, 1969, at Bellfield, University College, Dublin, but in the event it was only an Edinburgh team that took part rather than an Atalanta team and the Irish report on the meeting read: "Scoring on this occasion involved all competitors – 1 st = 5pts, 2nd = 3 pts, 3rd = 2 pts and 4th = 1 pt, with 5 pts and 2 pts for 1st and 2nd in the 4  110 y relay, respectively. The star performer at this intervarsity match was Andrew Webb, the Scottish national 400 m hurdles champion. He won the 440y hurdles in 54.4 sec, the 120y hurdles in 16.0 sec and the 220y in 22.6 sec. Another Scottish visitor to impress was Alastair Blamire, the international steeplechaser, who won the one mile, covering the final 880y in 2:01.8. The match turned into a closely contested event – Edinburgh University won 8 events, Irish Universities 7 events plus the sprint relay. Edinburgh took maximum points in four events – the mile, 3 miles, discus and shot putt – while Irish Universities scored 1st/2nd combinations in the 440y, hammer, and triple jump. Irish Universities failed to field two athletes in the 3 miles. The match went right down to the wire, giving the tallymen an arithmetic Olympiad. Edinburgh University took the honours by 86 pts to Irish Universities 85 pts."
That's the official Irish version but Hugh Stevenson was the winner of the 120 yard hurdles (and not Webb who did indeed won the 440yH) in 16 seconds. Webb also won the 100 yards in 10 seconds – not bad on wet grass. Edinburgh University had, on the same trip a match with Queen's in Belfast but that was a simple inter-university event.
Information about other competitions, especially post war would be of interest – for instance there are reports of some fixtures at Glenalmond in Perthshire – and will be added as and when they become available. However it seems that this competition with the Irish team in 1969 was the last ever Atalanta match. We have a comment from Hugh Stevenson: "I also attended an AGM in the Spartans Club, Edinburgh, in 1968 or 69, when Weir, Neil Campbell and Lord Milligan were among those present. One of the topics of discussion was the future activities of the club, given the age profile of some members. On a suggestion that we meet for occasional golf matches, Lord Milligan made the witty punning response, 'Bowls to you!'
It was a club that seemed to be doing well in the 60's but it was a time when Leagues were sprouting and clubs were wanting their athletes to compete for league points. Society was a bit more egalitarian than it had been and the elite atmosphere which at times clung to the Atalanta team was maybe a bit of a deterrent to new chaps joining. For whatever reasons, it disappeared from view in the mid 1970's. But it might well be that the real death blow was the 1970 Commonwealth Games in Edinburgh: for over a year beforehand Scottish athletics concentrated all its efforts on this fixture – and to good effect too – but it meant that fixtures of all sorts were switched around the fixture list, or in some cases dropped altogether. Top athletes were getting invitations from many sources and racing programmes were being carefully structured and monitored.
Statistician Arnold Black notes that it was an affiliated club to the SAAA in 1972, was in the handbook and the secretary was John Glennie. MEL (Mike) Weir was also a secretary about this time. In 1974 it was still affiliated but no secretary or address given – by 1976 it was no longer affiliated. The assumption has to be that it was disbanded in 1975 or 1976. There was a match between Irish Universities, Scottish Universities, Birmingham University and the BLE President's Select in Dublin on 14th June 1977 – but it was clearly described as a 'Scottish Universities' team. What was the difference? Atalanta was restricted to the four ancient universities and selection was not available to the newer establishments like Strathclyde or Heriot Watt. There were also events for women in this match. In June 1993 a series of Celtic matches were organised between Scottish Universities, Irish Universities and a Northern Ireland Athletic Federation. Over the years the Scottish Universities team dwindled to such an extent that they pulled out in 2003. It really was the end.
How good was it? Well it lost more matches than it won but that's not the only yardstick. Was it an attractive team to compete against? A look at the opposition tells us that many of the best teams were happy to face Atalanta: Achilles provided the opposition on several occasions, the matches against what were the best Irish students (= the best Irish athletes in most cases), the top Scottish teams in the 60's and 70's, Pennsylvania and Cornell from the USA. Did it help develop Scots athletes – there is some evidence that it did so in the 30's and some of the athletes from the 60's reckon it helped them by giving them another level of competition. Did it attract the top athletes? Undoubtedly. Look at the table below for the names of post-war athletes who competed for the Atalanta team – it is not a comprehensive list but an indicator of the range of talent which represented the club.
| | | | | | | |
| --- | --- | --- | --- | --- | --- | --- |
| Name | SAAA champion | Scottish International | GB International | Commonwealth Games | Olympic Games | Event |
| WM Campbell | Y | Y | Y | Y | Y | Sprints |
| DF Macgregor | Y | Y | Y | Y | Y | Distance |
| AF Murray | Y | Y | Y | Y | Y | Distance |
| DD Stevenson | Y | Y | Y | Y | Y | PV |
The roll call of national champions, Scottish and British internationalists and Commonwealth Games athletes includes such as Alistair Blamire, Craig Douglas, Douglas Edmunds, Bill Ewing, WS McCallum, Mike McLean, JV Paterson, Hamish Robertson, Sandy Sutherland and many more. Among the pre-war athletes who competed for the club was Hamish Stothard – who also competed for Achilles – who was also an Olympian and GB International. It was a genuine club – it had its own vest, and many members still have and treasure their Atalanta Club vest, it had its Annual General Meeting and as several former representatives have pointed out, there were the occasional Dinners. One member reported that these were not held annually, maybe every three years or so. Lord Milligan, Scottish Solicitor General and Lord Advocate who had attended both Oxford and Glasgow Universities, was a regular guest at these. John Glennie recalls, "I remember an athletics dinner with Lord Milligan where I did the toast albeit not quite sober or confident as a very young person in front of a Lord" . There should maybe still be a place for the Atalanta Club.
Meanwhile, Colin Young has sent along a copy of the club constitution and member's booklet for 1963 which is a wonderful document with lots of interesting facts contained therein. If you are interested in the Atalanta Club, you must have a look at this Membership Card, 1963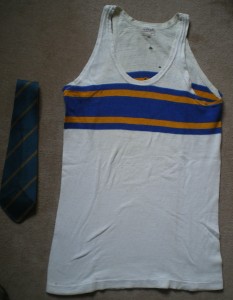 Atalanta Vest and Tie
Picture from Colin Young