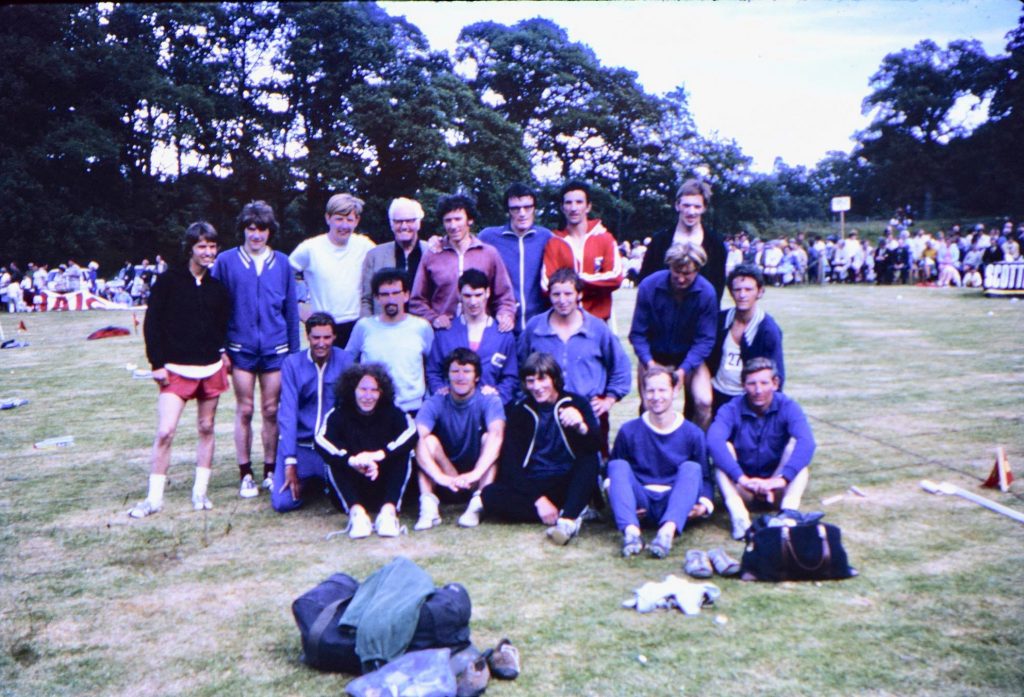 There were two different athletics codes but were there two different sorts of athletes? It doesn't seem so – all the basic personality and environmental qualities are required for them both. The pleasure in taking part in sport in the open air, the preference for individual events where the athlete responsibility for his own performance against team sports where the credit/blame is shared and there whether you are a pro or an amateur. The athlete needs to be the sort of person who trains hard almost every day of the week, for at least 50 weeks of the year for his event regardless of the code.
These of course are best developed if the young athlete is brought up in a home where sport is seen as important, where an active lifestyle is practiced and the example is added to by a genuine desire to help any children take part in their sport. These are all true whether those running are doing it for a casserole dish or for pennies.
However the two codes are not totally separate. In a country as small as Scotland with thriving professional and amateur circuits in the Borders, in Fife, in the West Highlands, etc, that would be impossible. In fact athletes often take part in both codes at one time or another in their career.
First, there are many athletes who start off on the Games circuit who, later in their life become amateur athletes and go on to represent their country and win amateur titles. An examples of this that could be cited is Alastair Macfarlane who was SGA athlete of the year in 1968, and went on to win the SAAA Marathon in 1979. A more extreme example might be Terry Mitchell of Fife who was a pro, then an amateur, then a pro again and finally an amateur! An excellent runner he was a Scottish internationalist several times over and twice won the SAAA Marathon Championship
Second, there are runners who seem to have a foot in both camps: I saw a post on Facebook about a borders runner, pictured running at Meadowbank, which read "Another pro pretending to be an amateur!" There is a very successful professional athletics scene in the Borders with meetings held in Kelso, Hawick, Innerleithen, Jedburgh and all have noble traditions going centuries back in time. All know about them – at least they know about their local games and training groups. They also know about a different type of Games – the Commonwealth Games as well as the Olympic Games, and European Games; they know that access to these is limited to amateurs and given that there are very good athletic clubs such as Teviotdale Harriers and Gala Harriers in the area as well as bigger clubs in nearby Edinburgh, the athletes have the choice of codes. And it is an informed choice.
Then there are the professional athletes who become coaches for amateur athletes and right well do most of them do it. Stuart Hogg from Kirkcaldy was a very good sprinter on the Games circuit winning races all over the country and training with Jim Bradley. Stuart went on to become an important part of the SAAA national coaching team. Eric Simpson was also a Games sprinter who coached at national level, and even worked with a GB 4 x 440 relay squad. Keith Redpath who is at present coaching in Australia was a member of the British Milers Club and coached some very good amateur athletes. John Freebairn played in goal for Partick Thistle in winter and on the Games circuit in summer. He was a very good all rounder competing in the jumps and throws and he became such a good coach that he was an SAAA national event coach. This coaching cross-over inevitably brought a degree of cross-fertilisation as they used techniques that they knew had worked for them and their group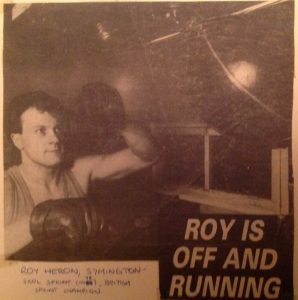 So – ideas flow back and forth. The British National Coach once said in a 'Glasgow Herald' interview that "if black English sprinters trained like white professional Scottish sprinters, then they would be unbeatable." Nowadays that would never be said in those terms but it was a clear indication that this respected coach believed the peds had something to offer. Of course the outstanding example of this was the introduction of the speedball into the training of amateur sprinters. It had been used by professional coaches for many years but it was only when Wilson Young used it with Allan Wells that people looked, discussed it, liked what they saw and heard and started using it themselves. Sledges had been towed by sprinters as a form of resistance training for decades but when the Scottish national coach found out that a former ex-ped had his athletes towing tyres, he had to investigate and soon had his own athletes doing it. However he had to go back to the pro and ask him how he stopped the tyres bouncing around all over the place: he was told to put "a wee dab of cement" inside the tyre.
Further evidence that the two codes were not as separate as they might seem. More on these topics to come.