The Thistle (in Scotland) and 5 Star Certificates (in England, mainly) were very popular with young athletes, their coaches and parents alike. I was responsible for a lot of the club organisation and in addition I did special sessions for our own two children, my sister's children and the children of friends. I'm pleased to say that they almost all came into the club via these sessions. Here are just some of the certificates issued at the time.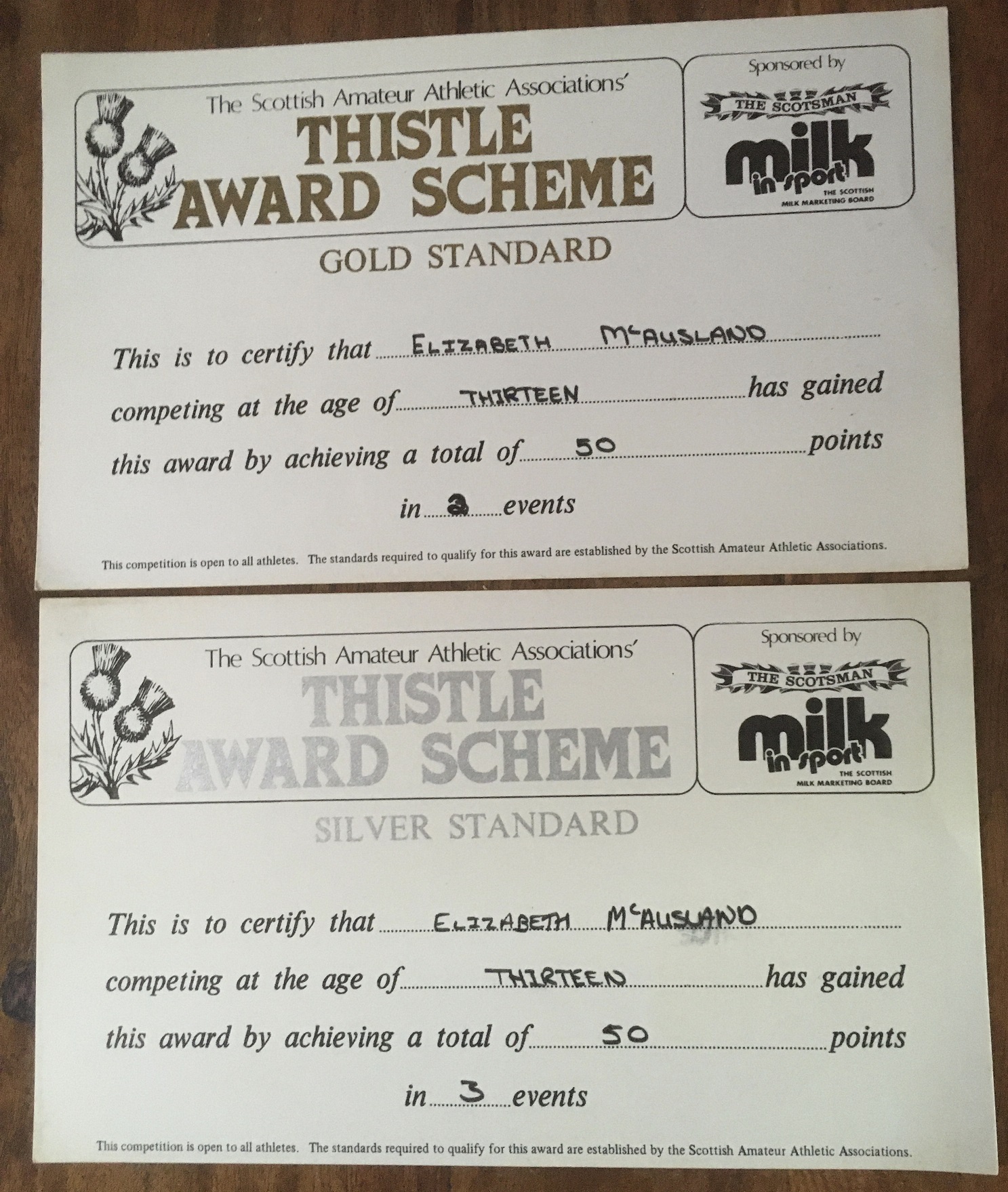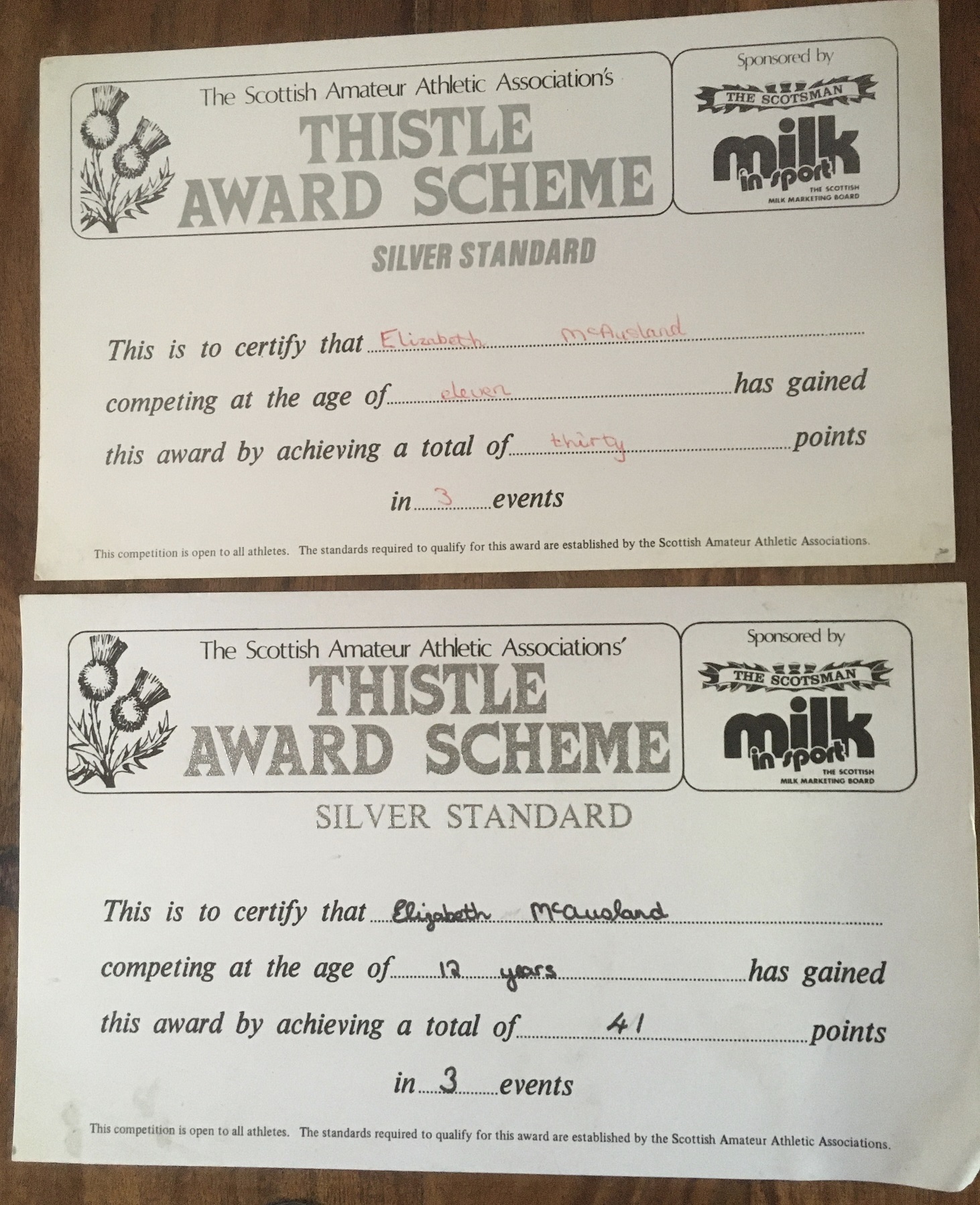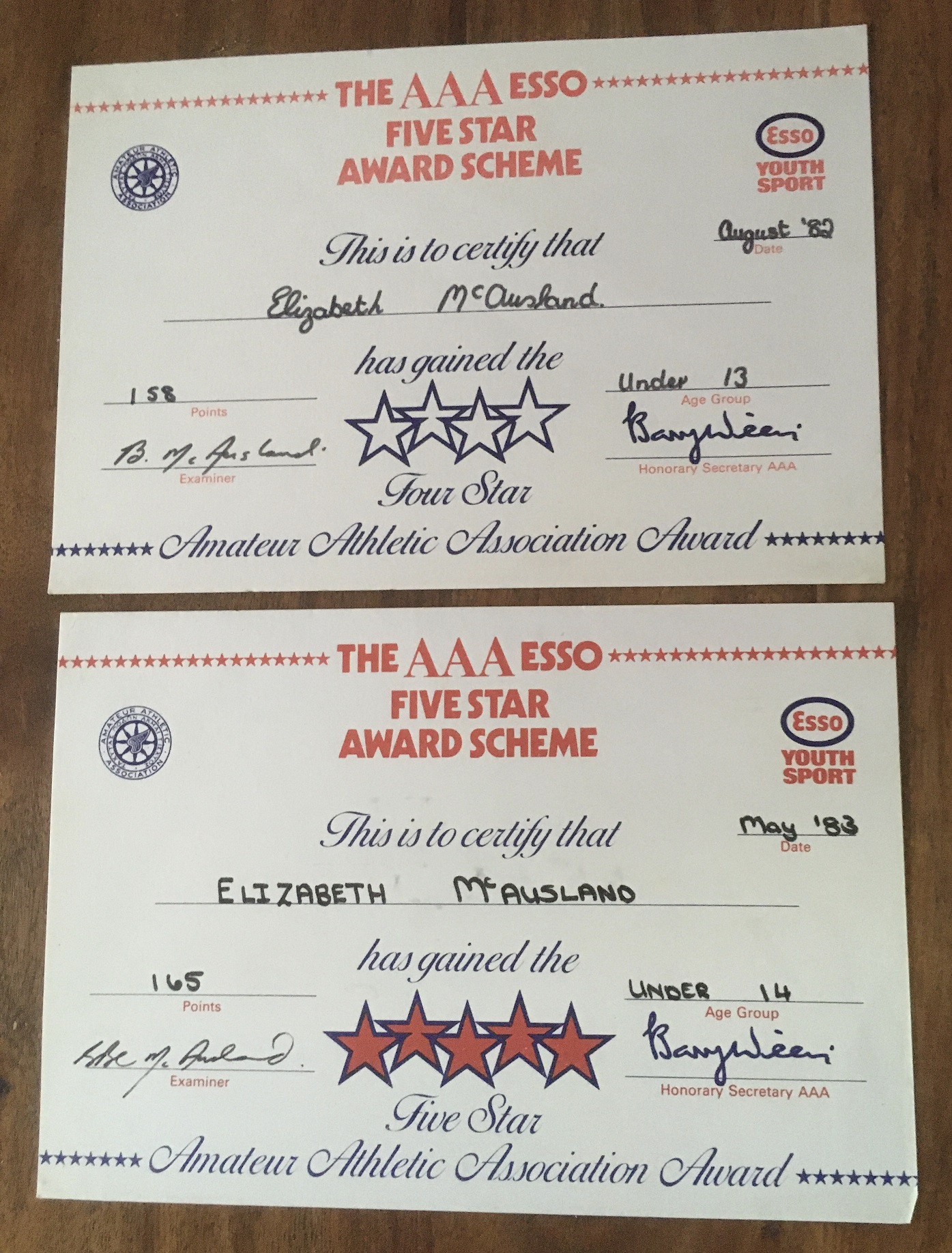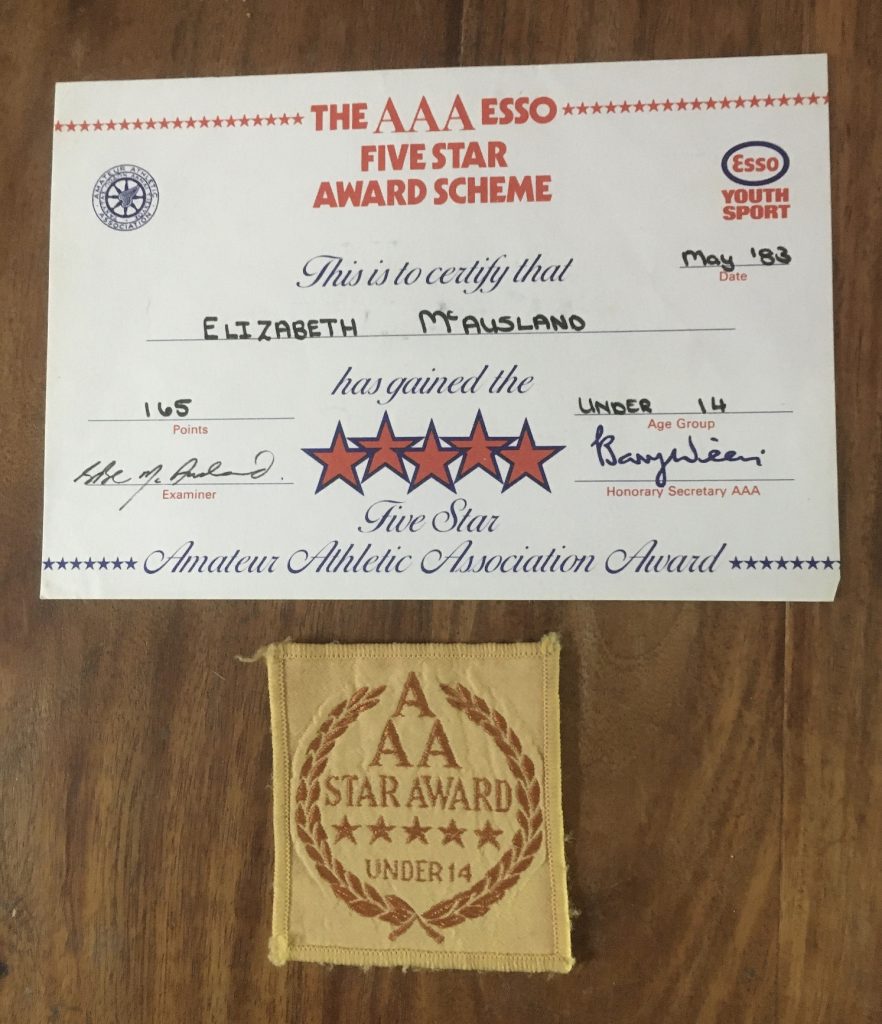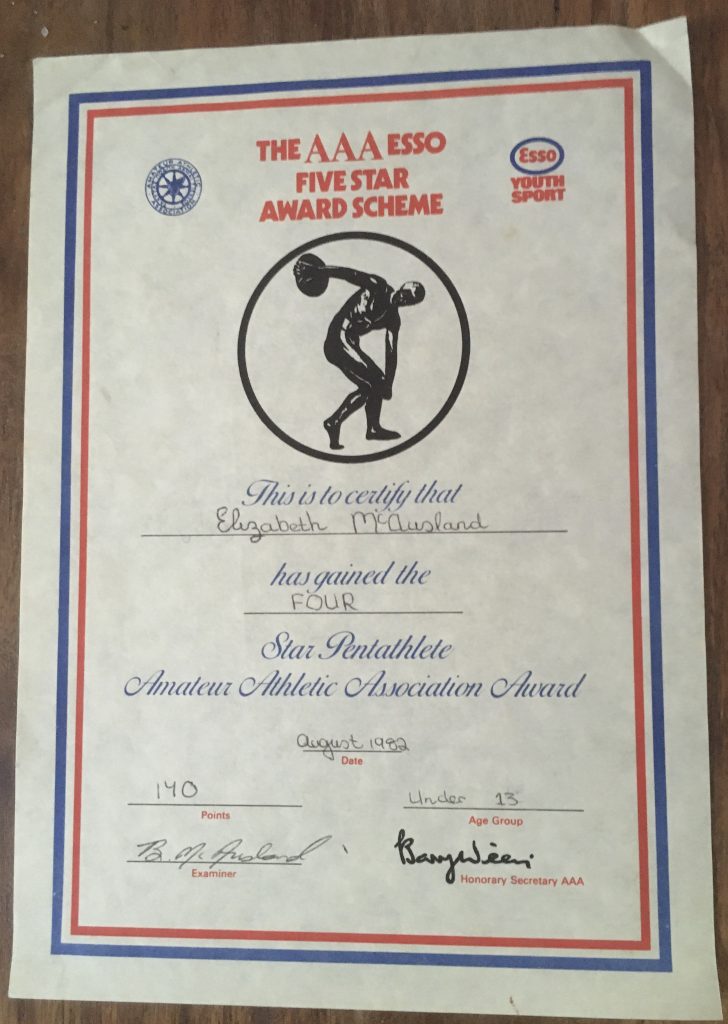 The certificates are examples of the many that were issued through the clubs and youth organisations in Scotlsna but certificates were and, I would suggest, could continue to be valuable motivators – see those below. The first is not only for completing a Fun Run but was an advertising medium too!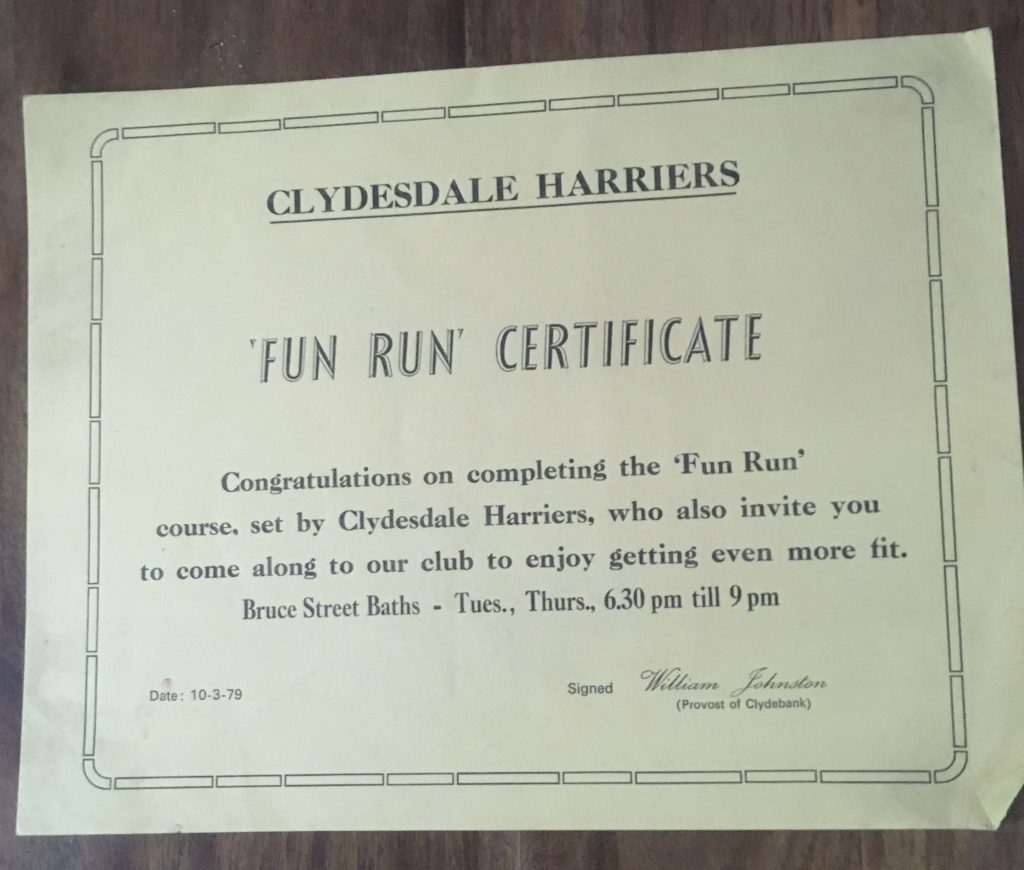 Others were for events held in conjunction with events for seniors and veterans.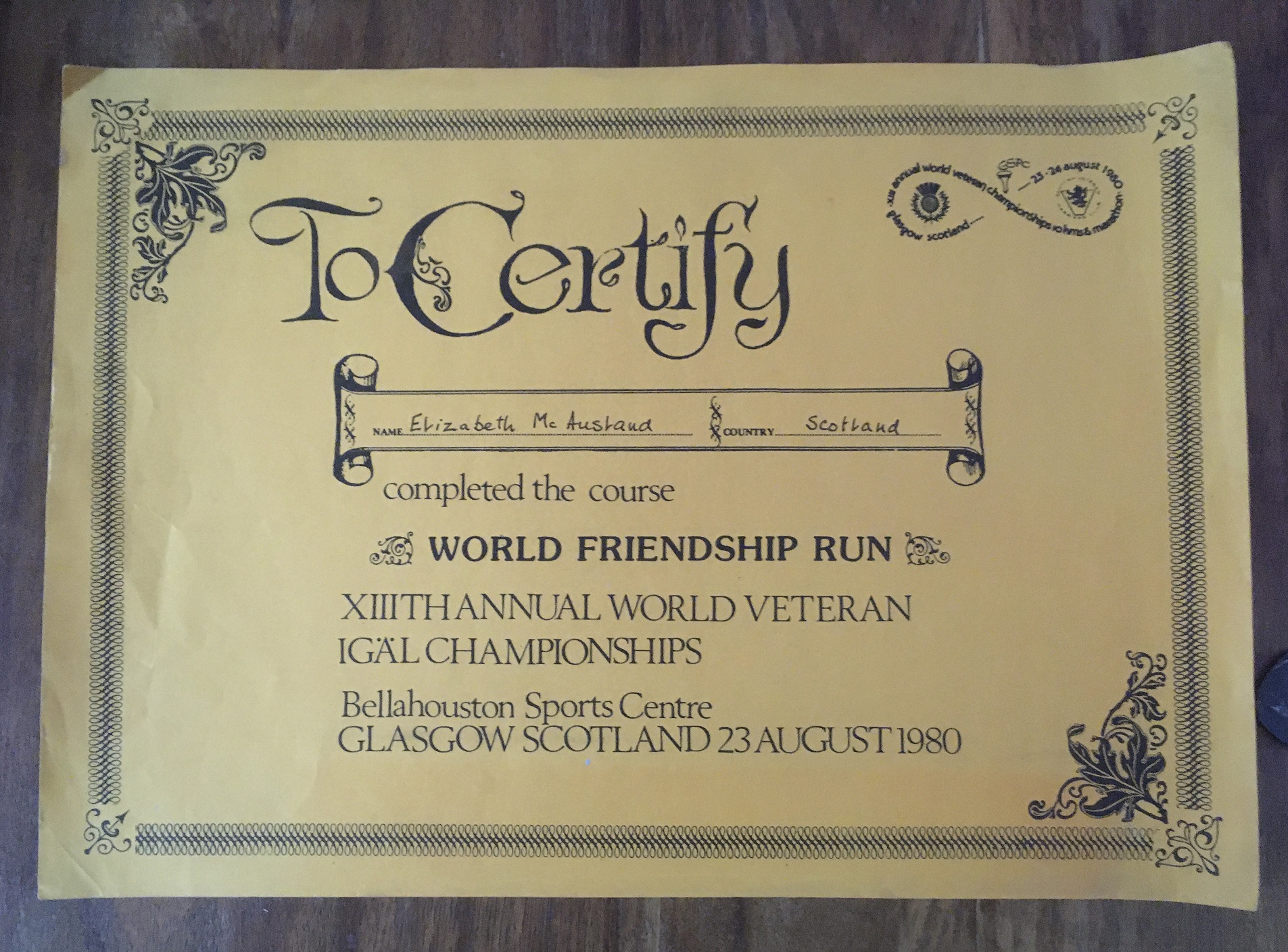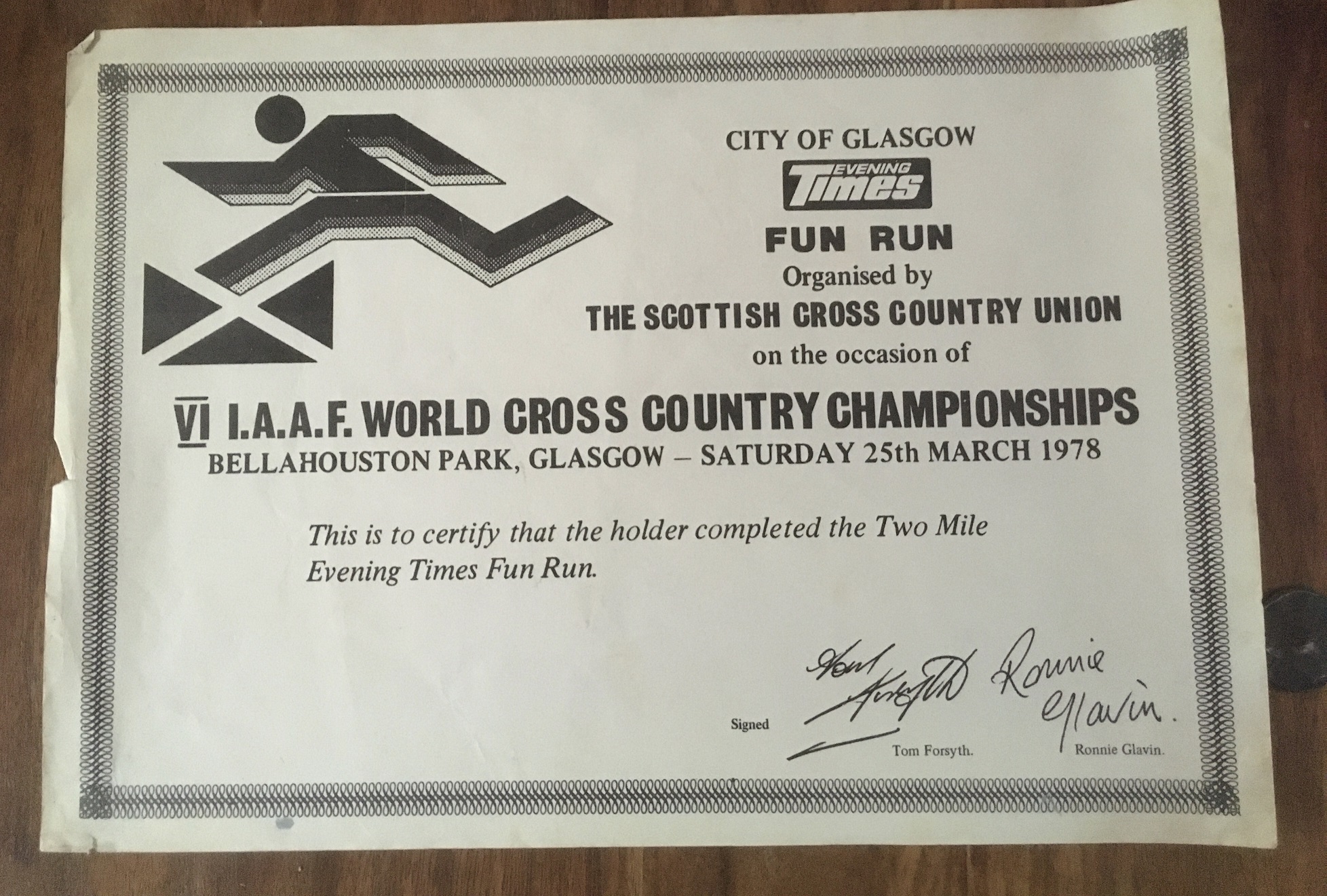 Whatever happened to Fun Runs?