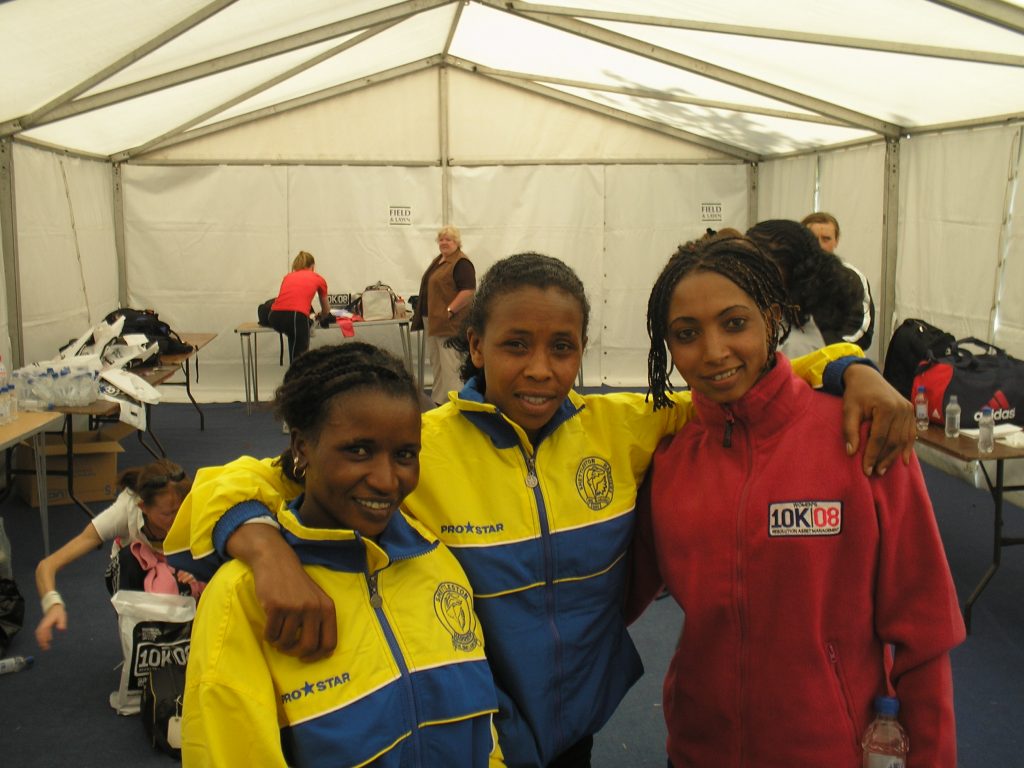 Female Athletes & Weynay Ghebreilassie
The female athletes have not made such a big impact as the men. Amlest Tewelde is the wife of Amanuel Hagos and they have 3 children all members of the club. She still runs and is always hopeful about getting back running once her children grow up. She does some coaching at the club.
Kokob Mehart only spent about 5 months in Scotland before moving to Bristol to be with family members She is now married and has 5 children.
Chici Guly only ran for a few months after coming to Scotland. She lives at Glasgow Cross and is a hairdresser.
Performances below
Amlest Tewelde
National Track championships
2nd 5000m 2008
Kokob Mehart
National Junior Track Championships
800m U/20 2nd 2008
Chici Guly
2nd LAAA XC championships 2009
9th West District XC 2009
Wayney Ghebreselassie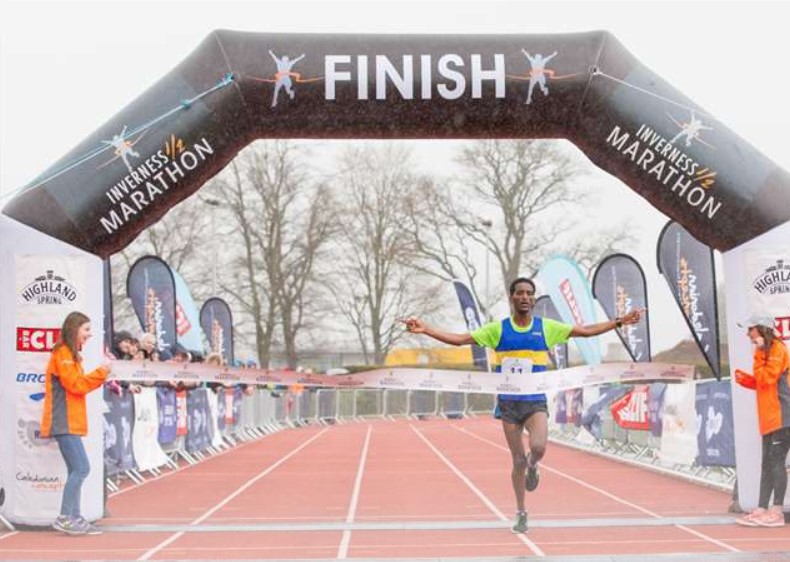 Wayney Ghebresilasie is the latest athlete from Eritrea who now has a UK passport and cleared to run for Scotland/UK. He ran the Olympics in London in the Steeplechasc (8.28.98) and was first across the line at London Marathon from the non -elite start. We are hoping he will get a place at the Commonwealth Games next year.
We also had Amlest's brother Abraham Tewelde and Negasi Desta, both international Eritrean athletes who have run for us. Lots more from Eritrea – we have close links to the large community in Glasgow.