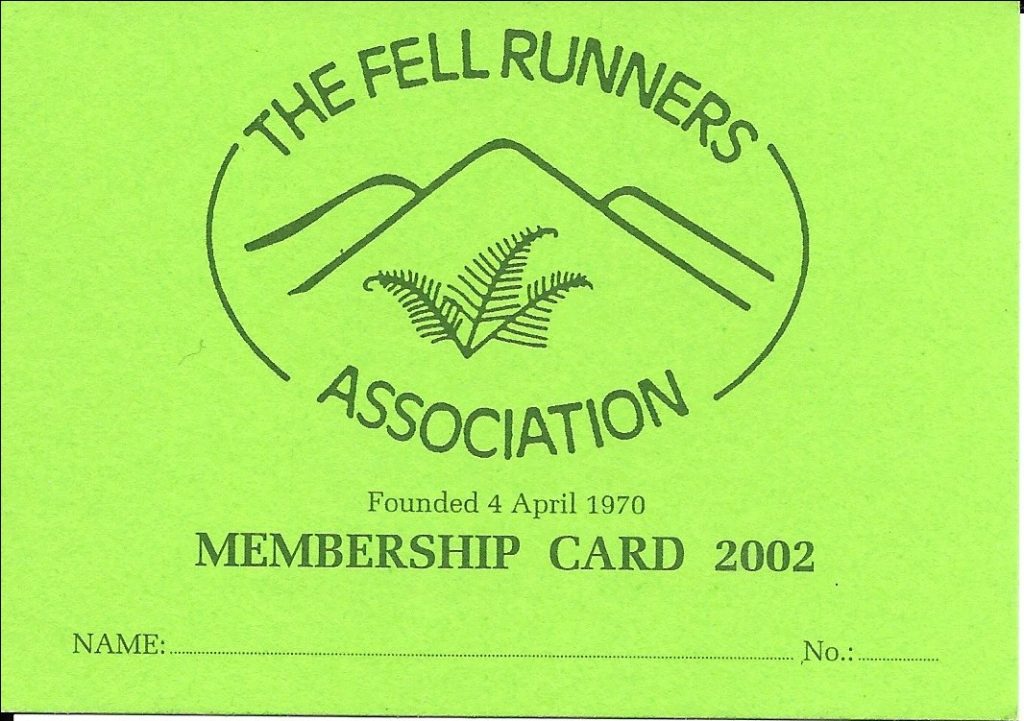 The 'Fell Runner' magazine (sometimes called 'The Fellrunner') is a marvellous publication. It is published by the Fell Runners Association and is a well produced magazine and a fund of information on the world of all who love to run on the hills of Britain – and indeed further afield. There are detailed results of pretty all hill races in the country, articles of interest fo all interested in the sport, profiles of individual runners (not all of them champions) , training hints, addresses of accommodation all over the British Isles for those looking for somewhere to stay when running in some of the more remote areas – it also has photographs. Superb photographs ('superb' was chosen deliberately) taken at great vantage points to show the nature of any particular race, to show the height that the athletes have climbed, the view down to the finish or even the feelings of the runner as displayed by his face or body posture. The magazine is a 'must have' for the fell runner. Some of the photographs will be shown here – mainly those of Scottish runners or races – from the period from Spring 1987.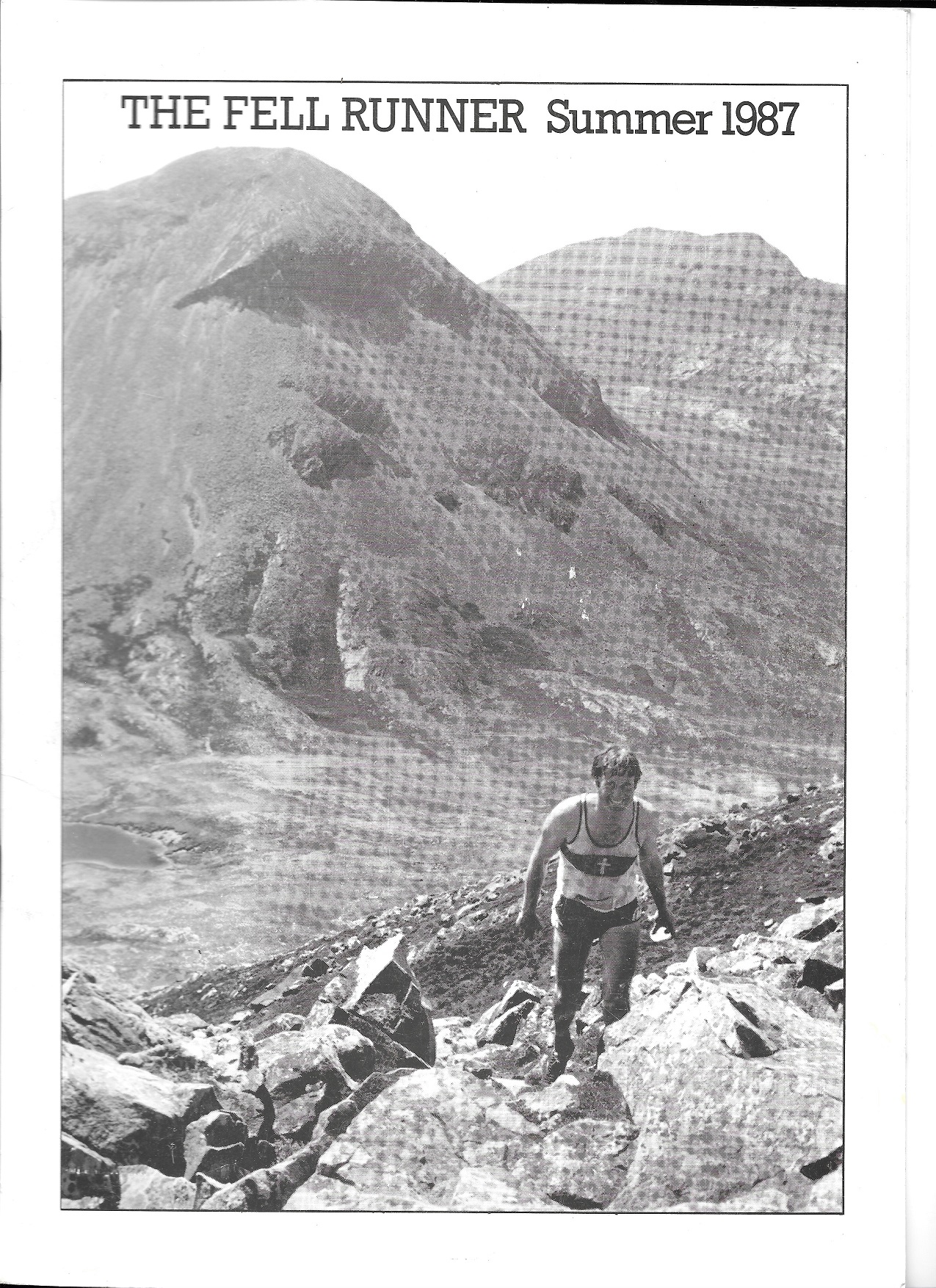 The Bens of Jura, 1987 (Photo by P. Hartley)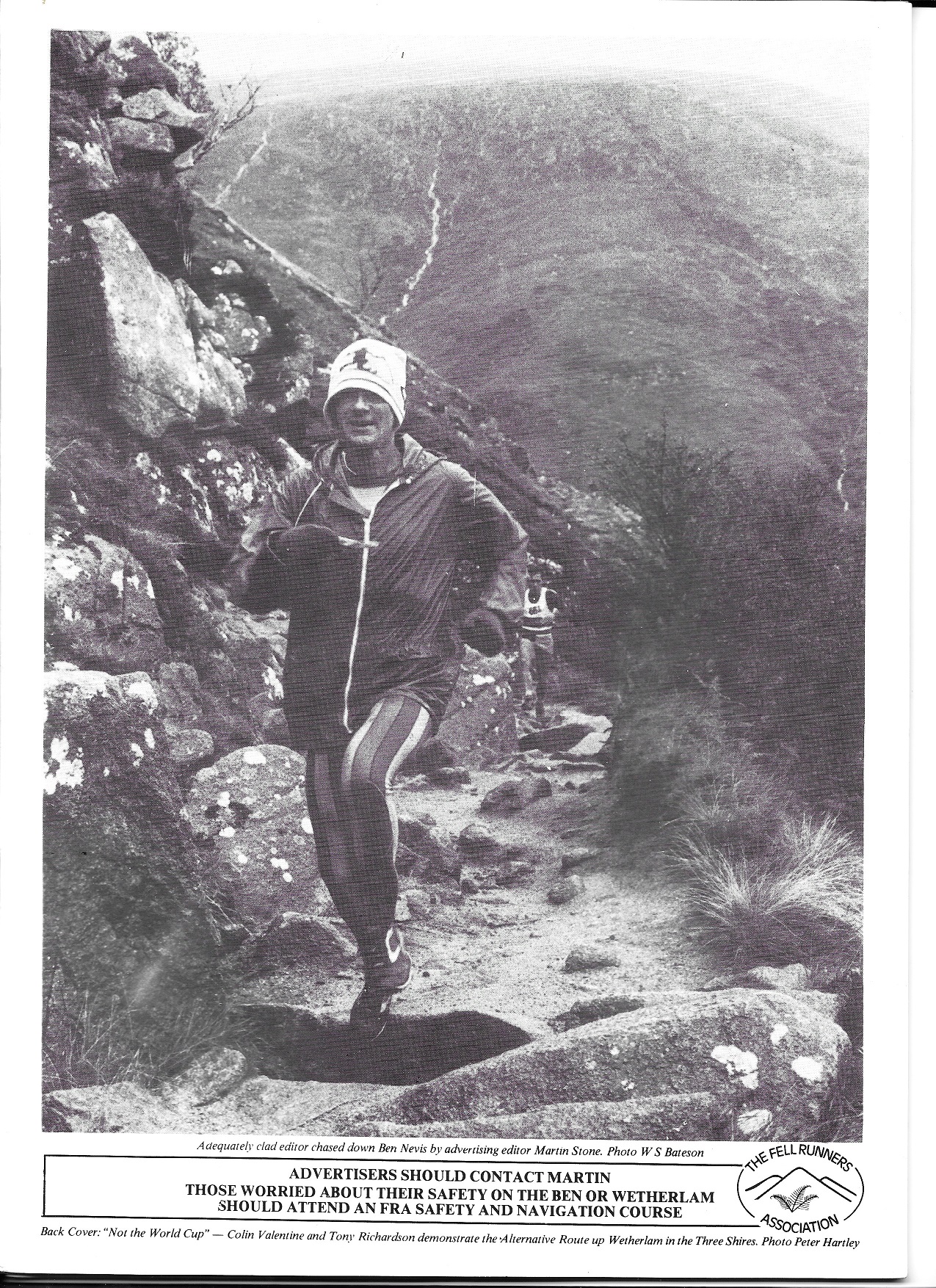 From inside back cover, December, 1988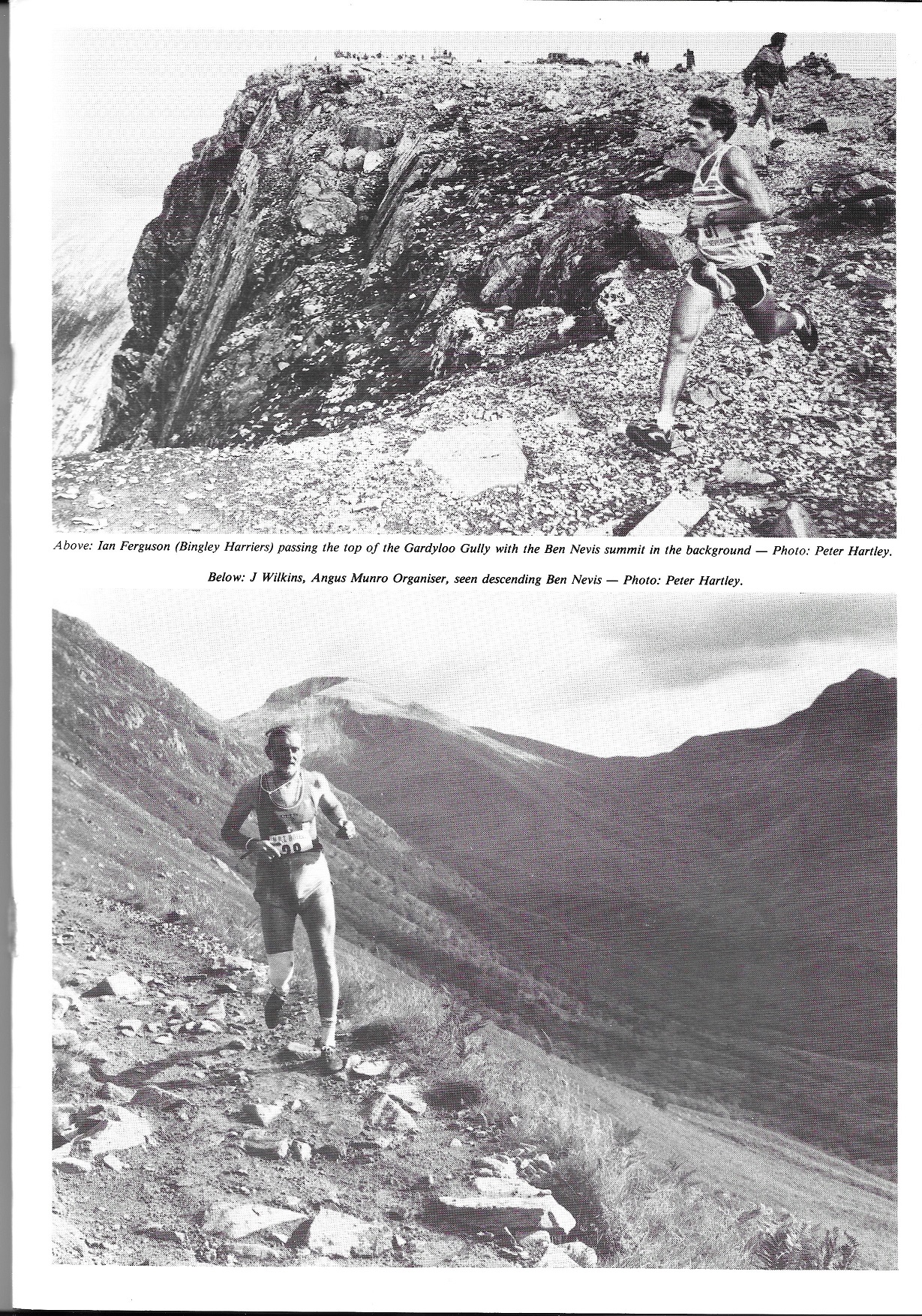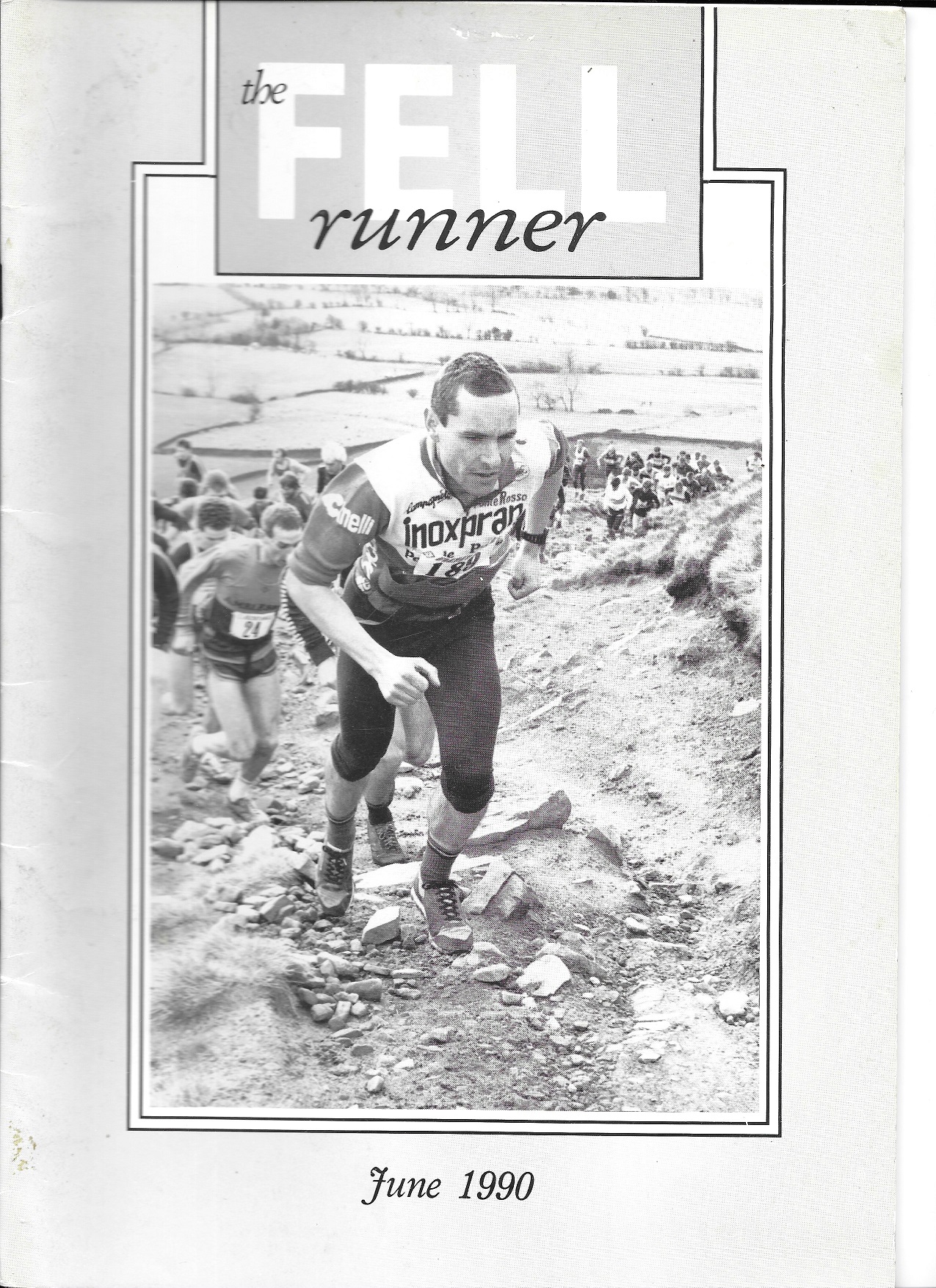 Colin Donnelly at Edale (Photo by Peter Hartley)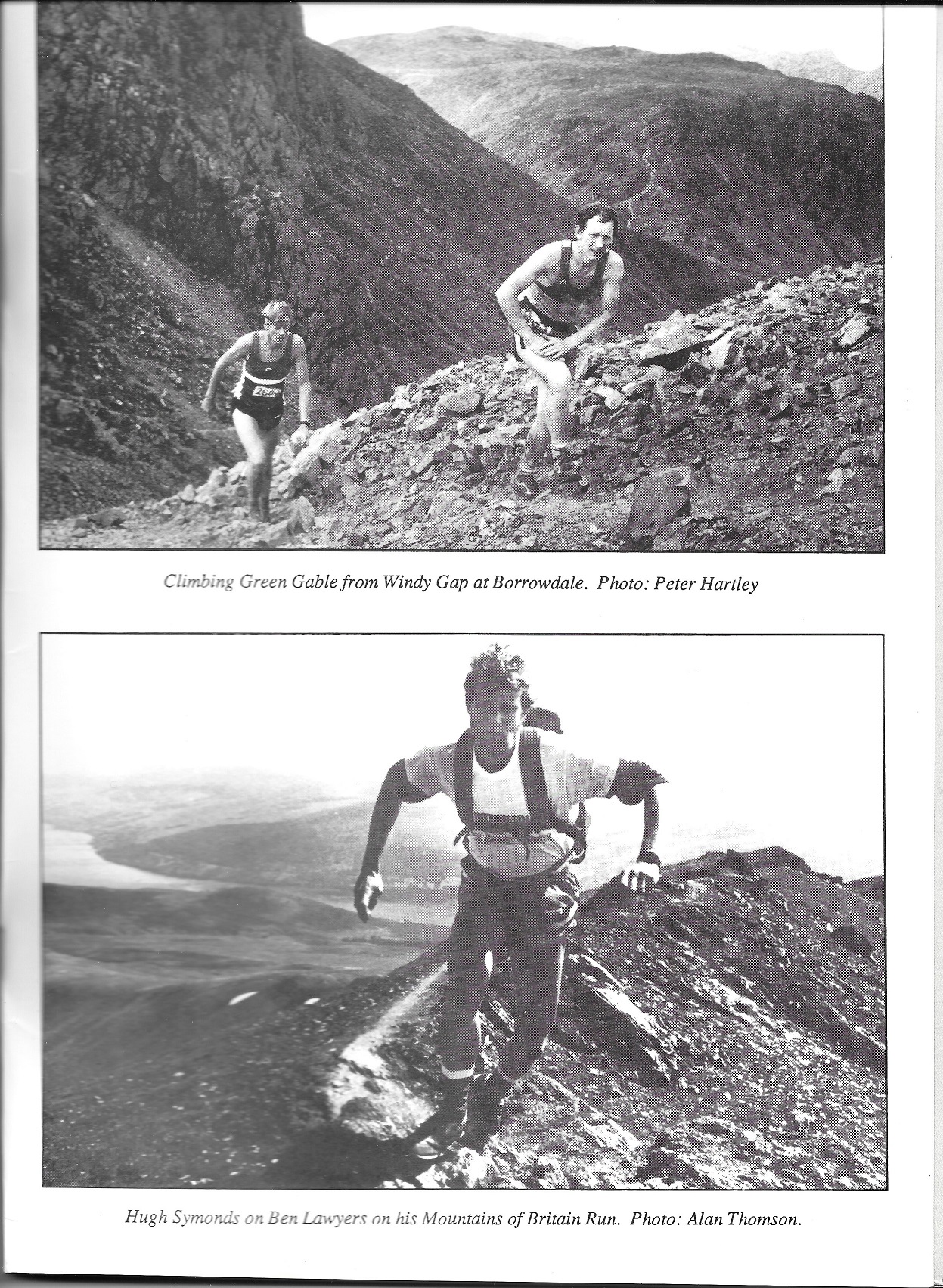 September 1990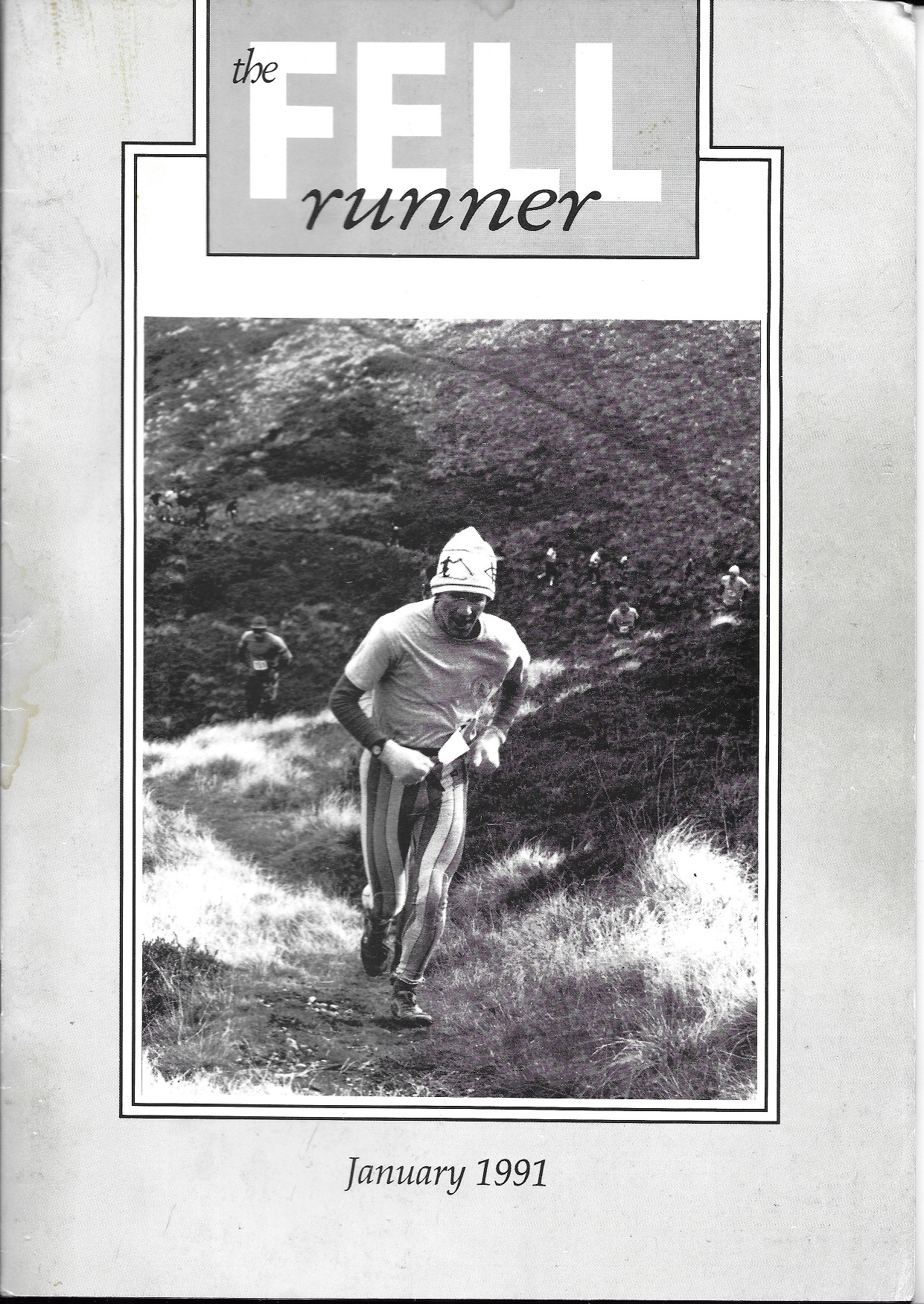 John Blair-Fish, Winner of the Pentland Skyline (Photo: Brian Covell)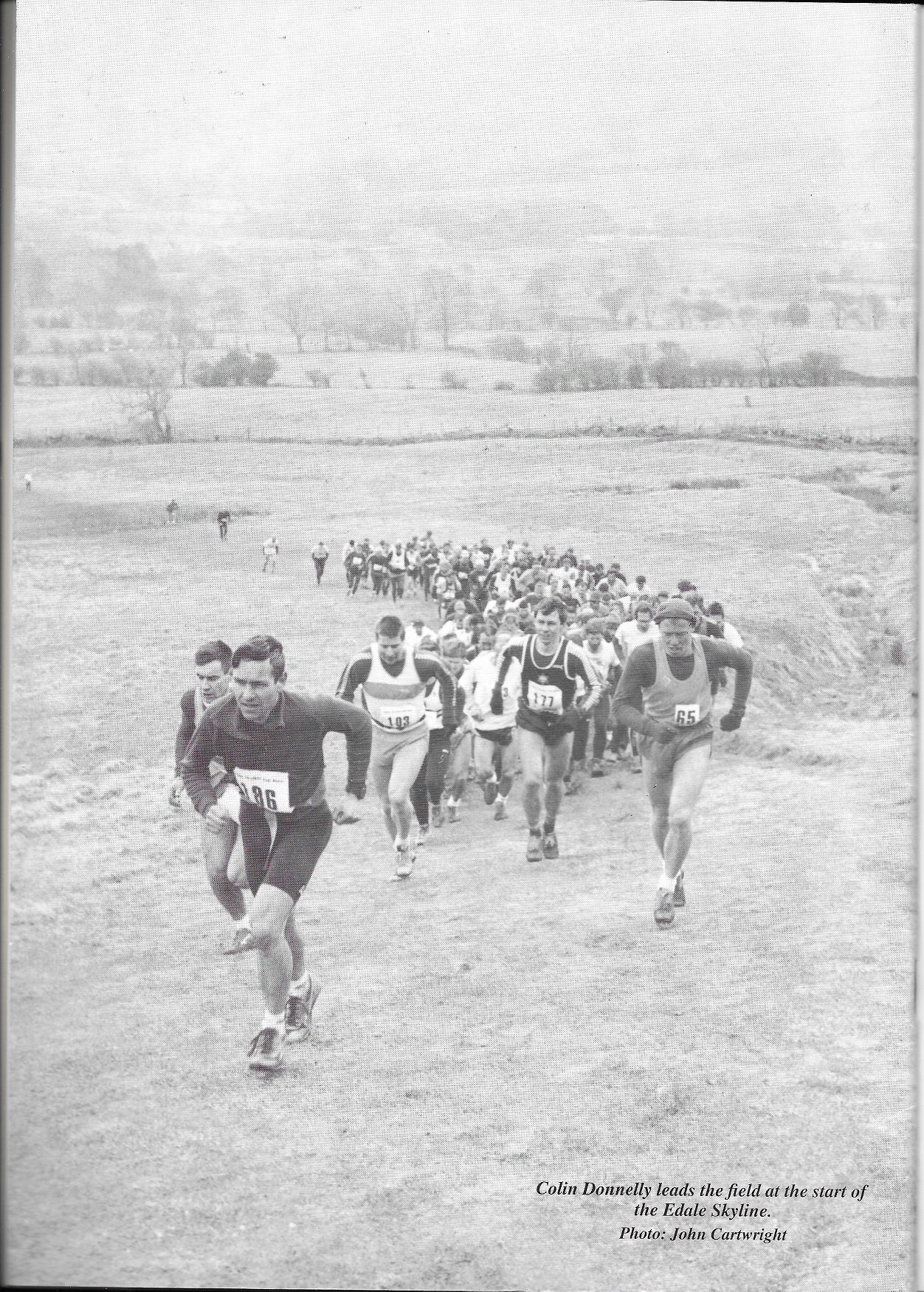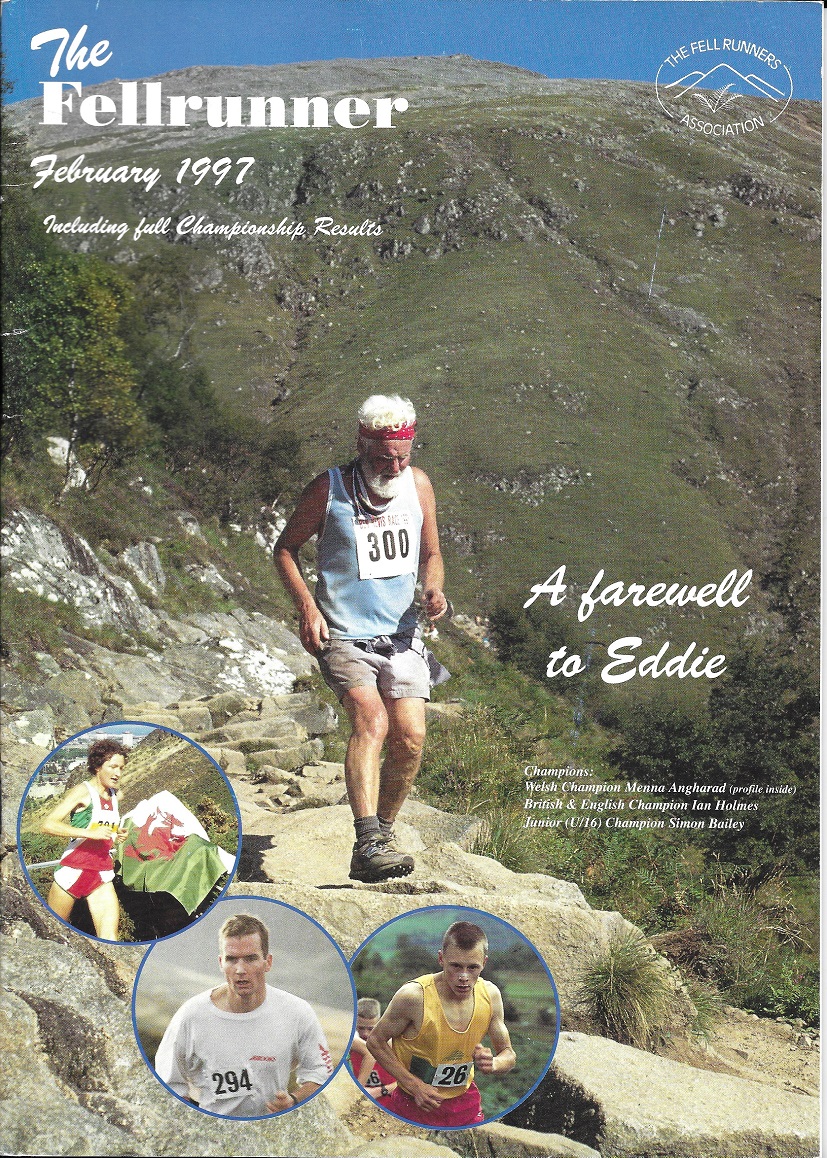 Back Cover: June 1994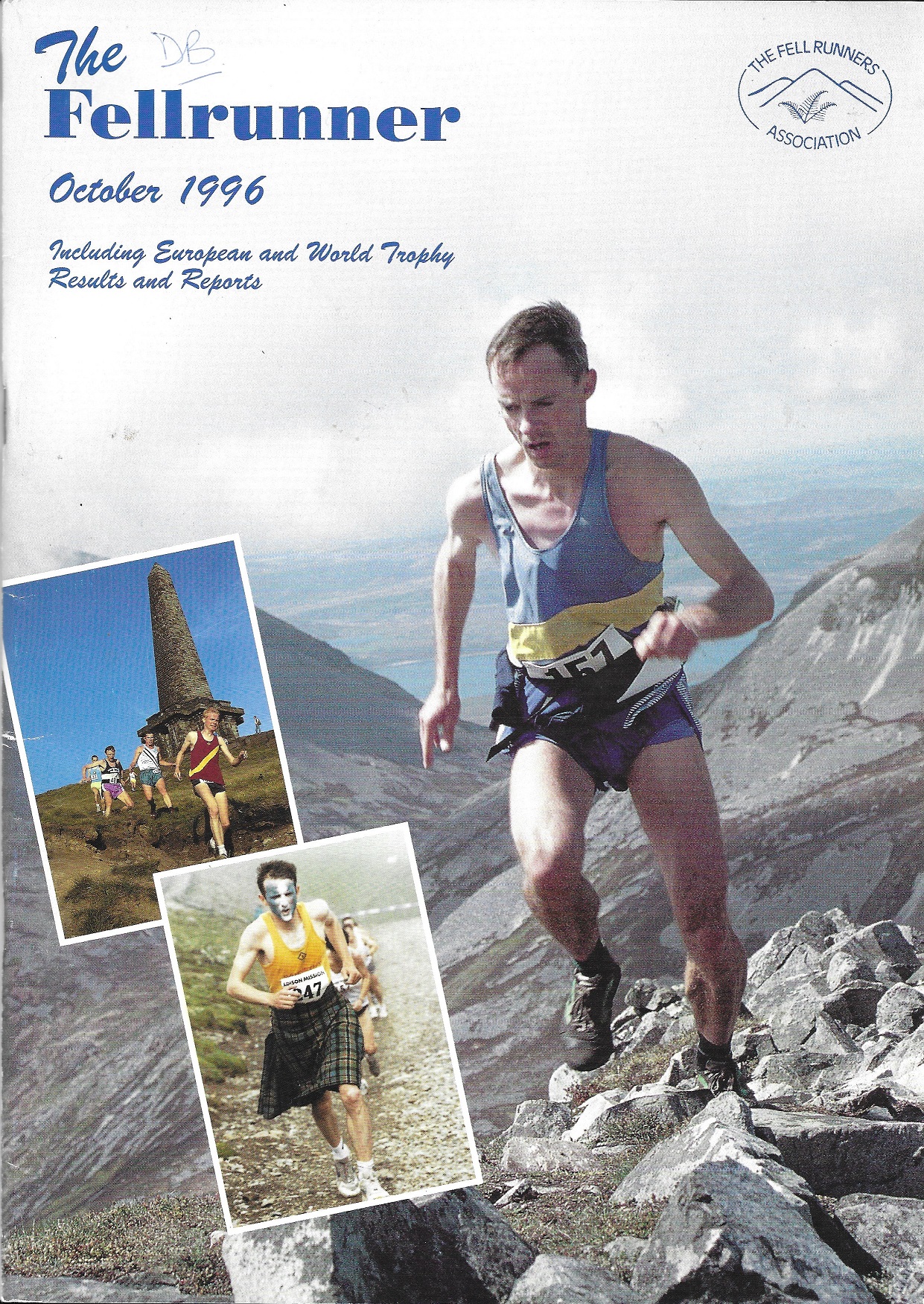 Main picture. Dermot McGonigle on Ben Shiantaich ; October 1996
.