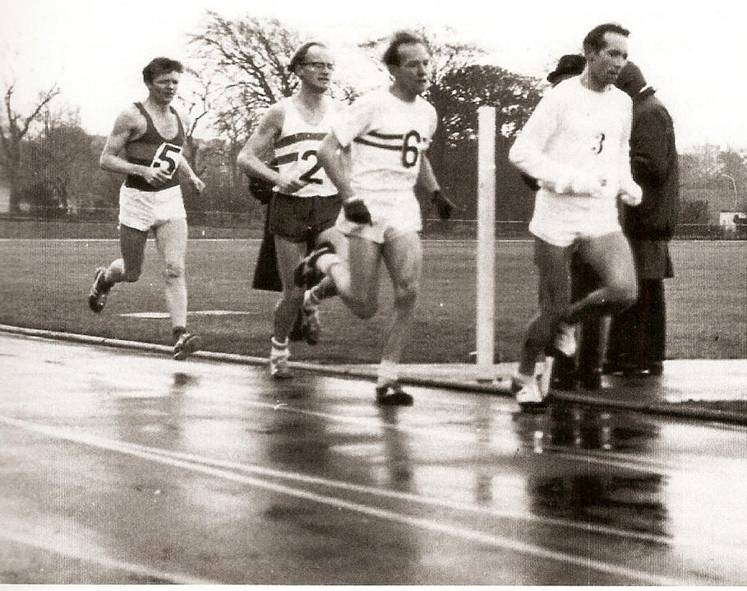 Steve Taylor (6) and Alastair Wood (2)
There are some athletes whose name and reputation precedes them wherever they go and there are others who are known simply by their first name such as Lachie and Fergus. Steve Taylor was never known or given credit for the running that he did over many years and on all surfaces. An excellent athlete he ran well on the road, over the country and on the track; he ran well as an individual and as a team member. We already have a profile of his career at the link below [click on his name] but Colin Youngson has put together this page of trophies and awards that he won over the years. There are medals, plaques [individual and team], and vests. Every one was well earned and well deserved. Spend some time reading what they were for – the range will maybe surprise you. Colin has this to say.
Stephen Taylor – (1938-2019) – (widely known as Steve and very fondly as Stevie) was an Aberdeen AAC running legend. He was Alastair Wood's most important training partner and friend and enjoyed a long and successful athletics career. He represented Scotland three times in the International Cross-Country Championships (1960 at Hamilton Racecourse; 1961 Nantes; 1962 Sheffield); and five times on the track. As well as being a very talented elegant runner, he had considerable success over distances ranging from one mile to thirty. In addition, he was fantastically strong in training and an encouraging captain who truly led by example when his beloved distance-running club proved to everyone that it was one of Britain's very best – by breaking the record in 1973 for the 850 miles John o' Groats to Land's End ten-man Relay.
His trophies and medals included the following:
National Cross Country Union of Scotland East District Youths Race team
RAF Signals Command Cross Country first team
RAF Signals Command track silver medals for 880 yards and One Mile
NCCUS East District Relay second team
NCCUS Senior National Championships second team
ICCU badges for three successive runs for Scotland
Scottish Cross Country Union Senior National Championship second team
SCCU East District Championships 1967 first team
SCCU Edinburgh to Glasgow Road Relay 'Most Meritorious' plaque 1979
Silver and Bronze team medals in the E to G
North of Scotland AAA Nairn to Inverness Relay first team
N of SAAA 2 Mile Champion 1969
1961 Welsh Games Scotland v Ireland v Wales Track International (2 Miles)
Track International Plaque for Edinburgh Highland Games Scotland v Holland
Medal for Munich v Edinburgh track 'international' in Germany
Scottish Amateur Athletic Association 3 Miles Champion plaques 1961 and 1962
SAAA 10 Miles Track Champion medal 1970
SAAA silver medals for One Mile (1960); 3 Miles (1965 and 1966); and bronze for 6 Miles 1964.
Winner of the 1971 Shettleston Marathon; and the Elgin Highland Games Road Race
1961 Morpeth to Newcastle Road Race fourth place plaque
1968 North Inch Relays first team
1973 plaque from West Penwith RDC to recognise AAAC breaking the JOGLE record
1976 Lairig Ghru race plaque
1976 Scottish Universities Road Relay first team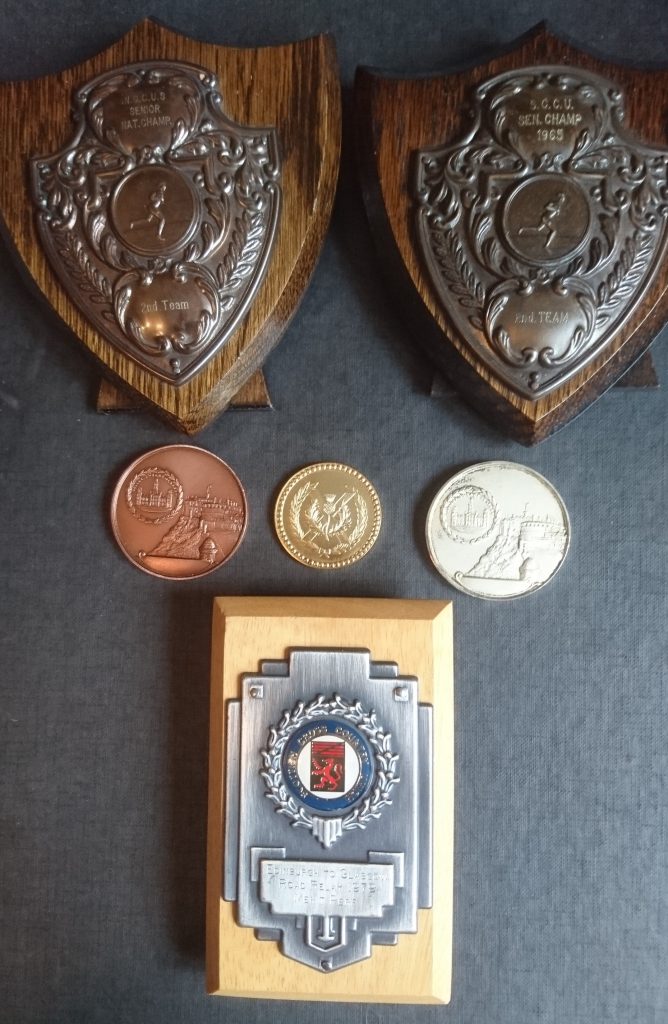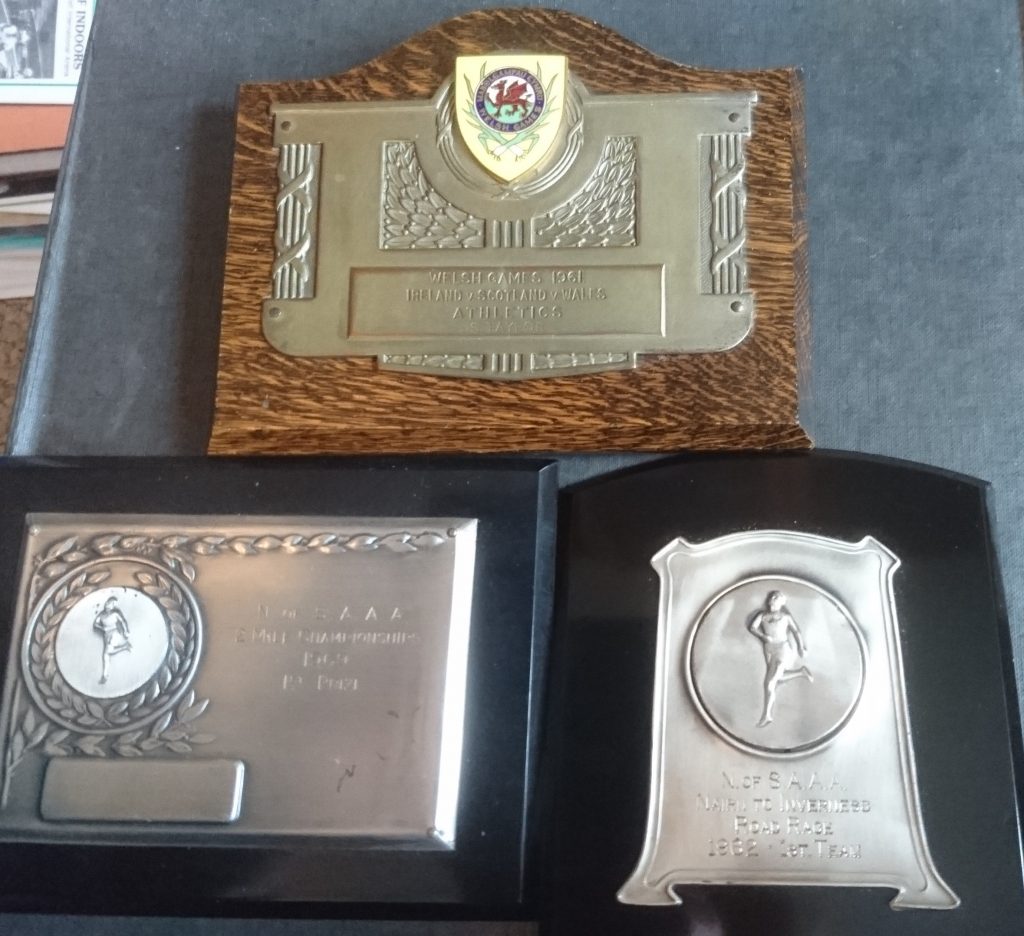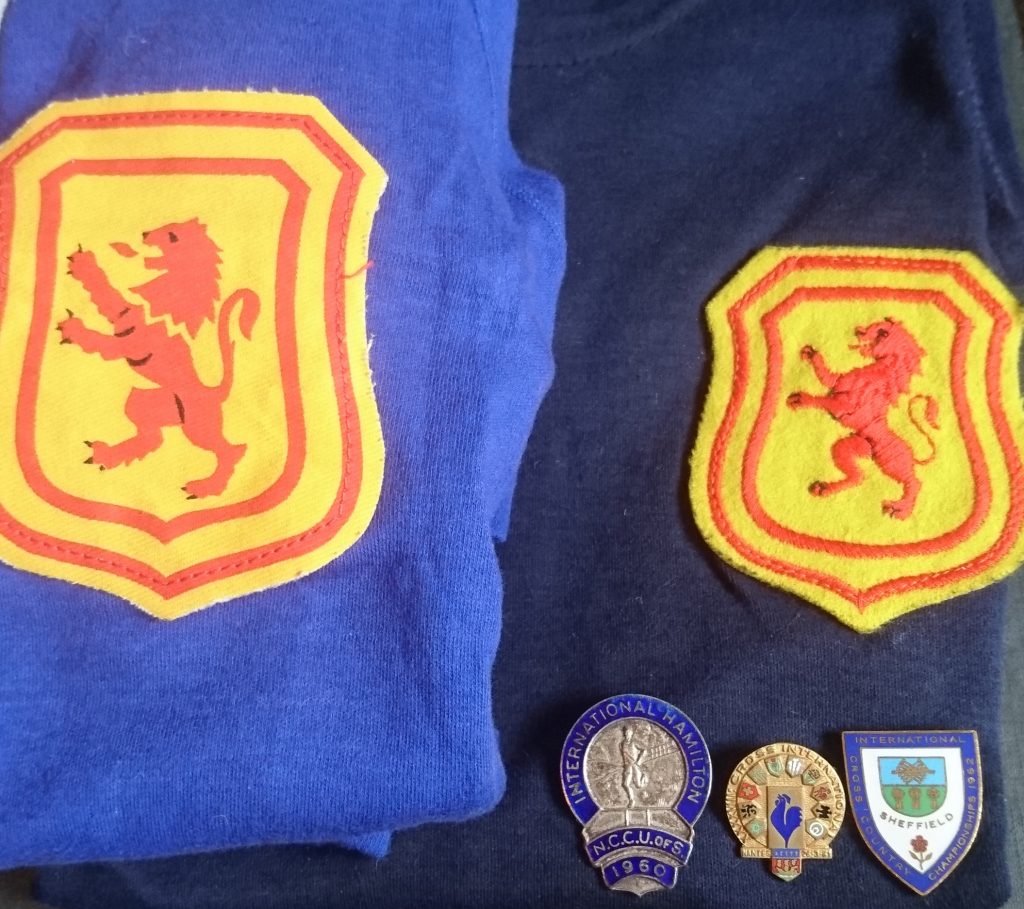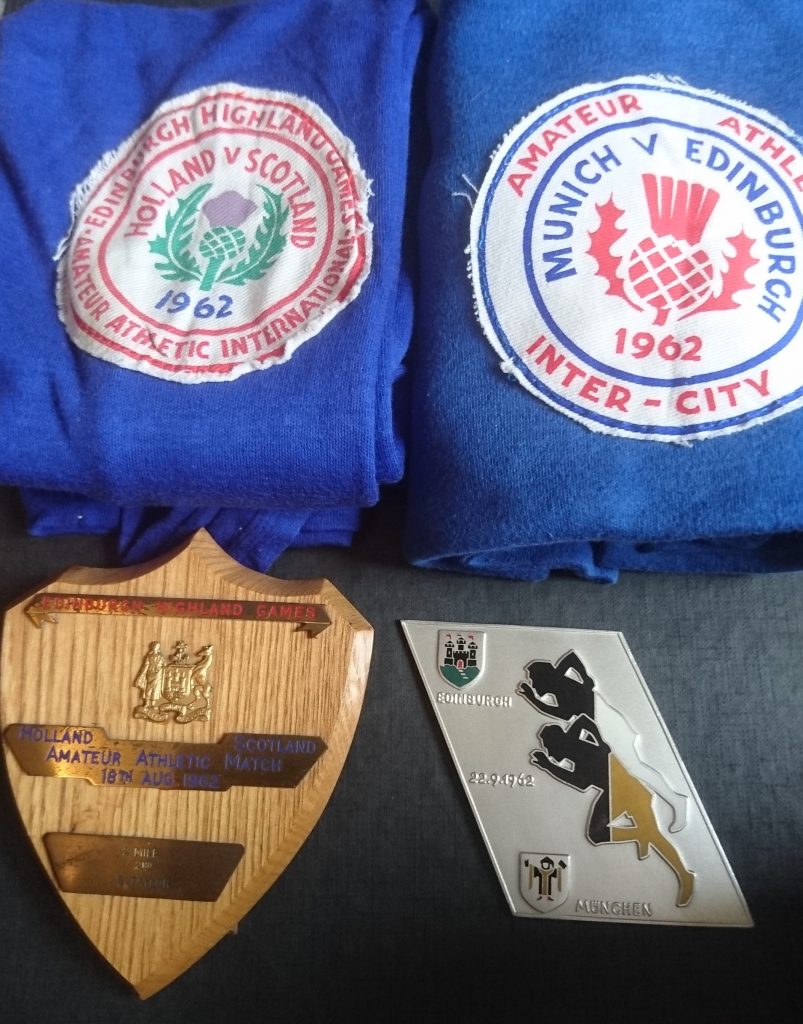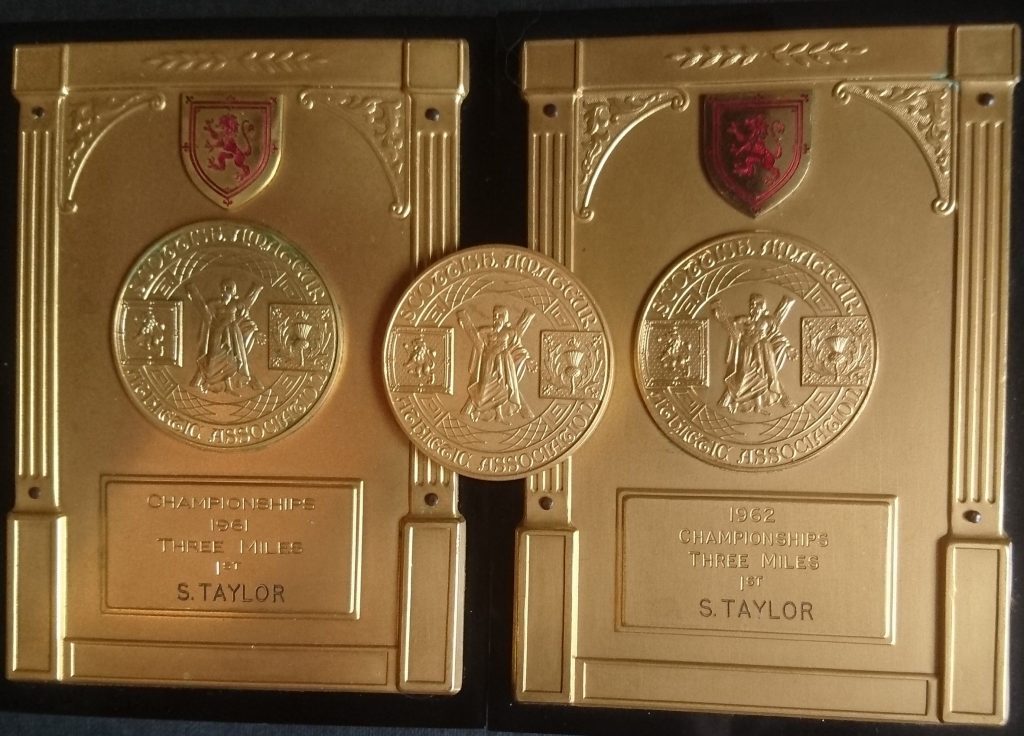 That is quite a collection: none of the above were for simply finishing a race. Colin, no mean runner in his own right, and Steve were very good friends and I thank him for putting it together.