Into the 1990's and there were so many good runners in the squads – not all at the same time – but there were the 800/1500m men of the mid 90's, the distance men of the mid and late 90's, the excellent junior men all through the period, Scottish and British internationalists, Scottish and British champions as well as many very good club runners. Let's start with a group ..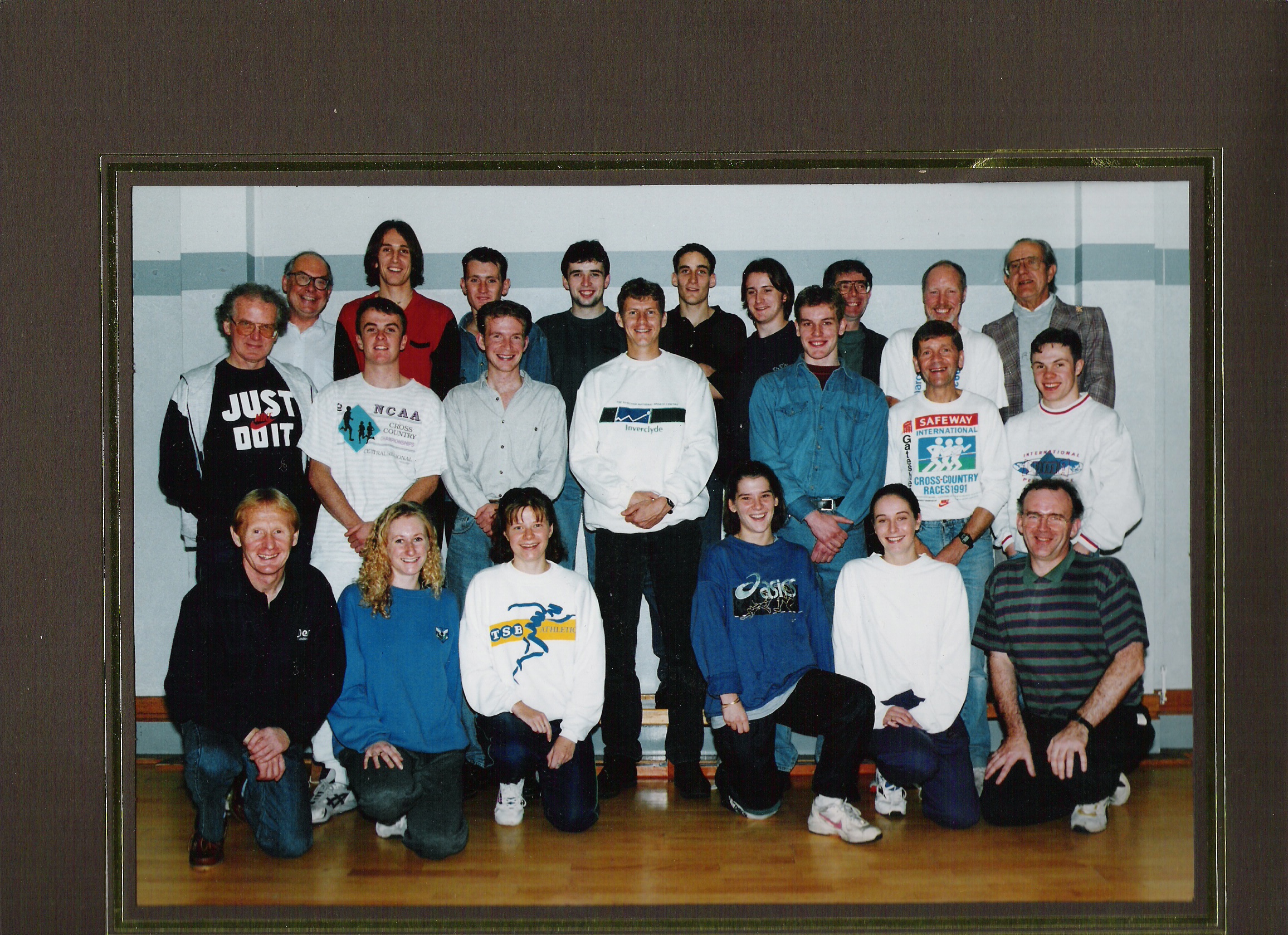 As Staff Coach, I invited Steve Cram up to talk to some Under 20 athletes and their coaches. Lots of easily identifiable faces in this one.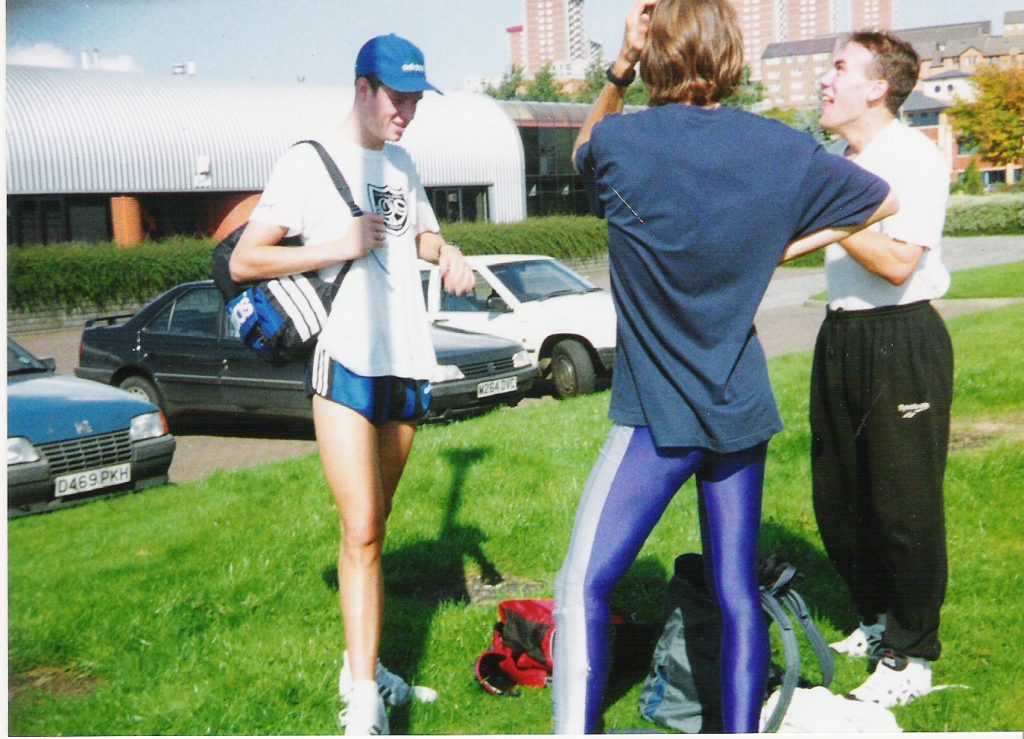 Des, Grant an Shane Daly at sponsored relay in Clydebank
Allan Adams and Des Roach on a Sunday morning run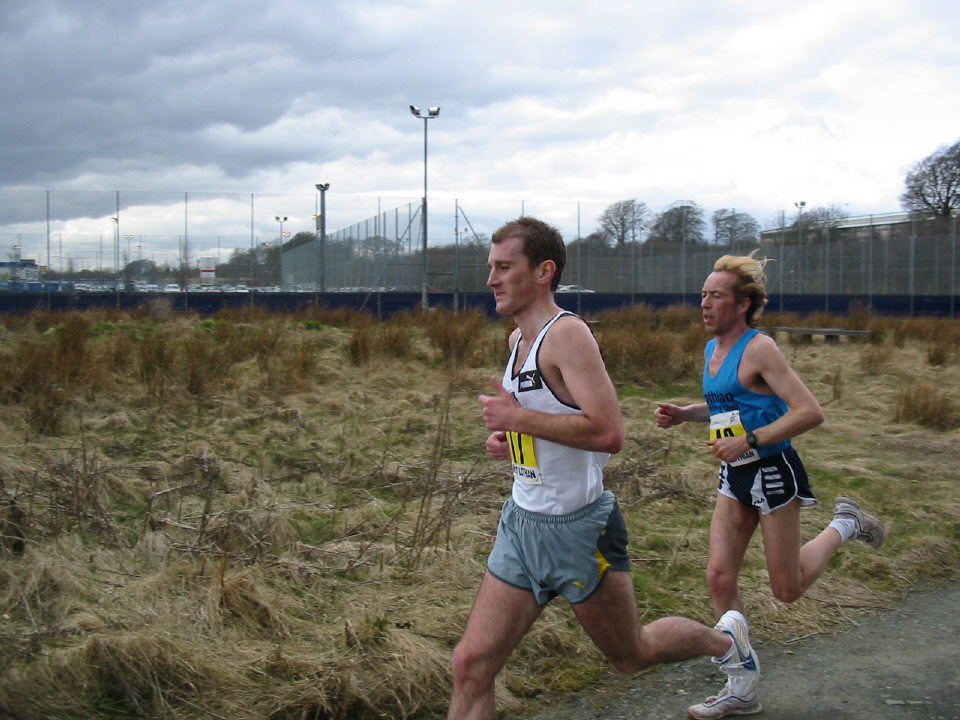 Allan Adams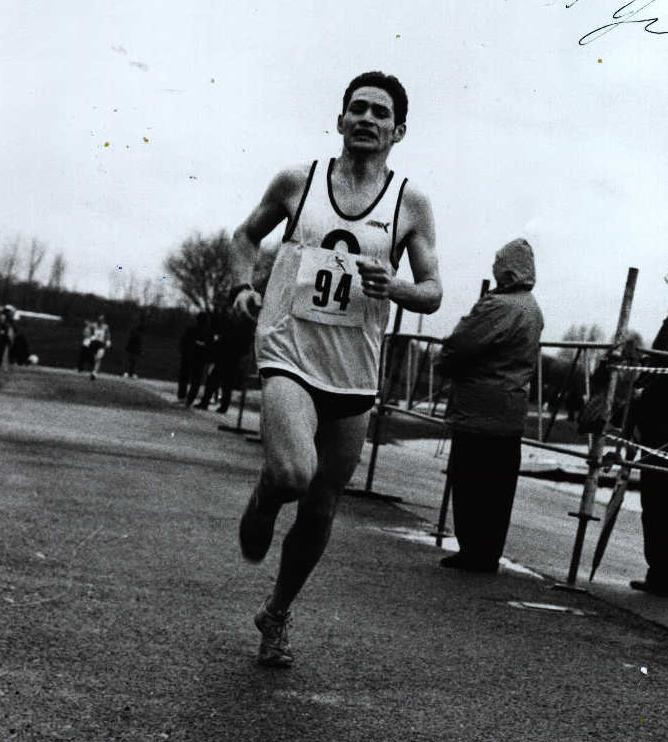 Billy Jenkins in the SAAA 10K, Strathclyde Park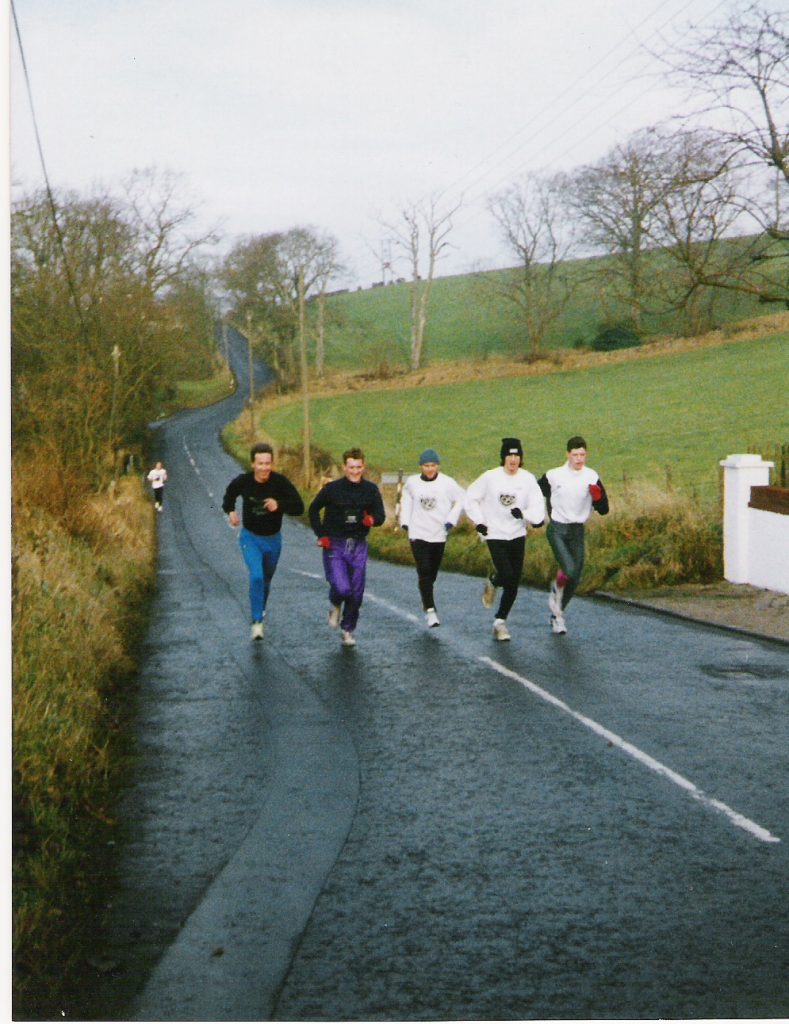 Bobby Rosborough, Allan Adams, Peter Halpin, Grant Graham and Des Roache with Mark Govan at the back (he stopped to tie a lace)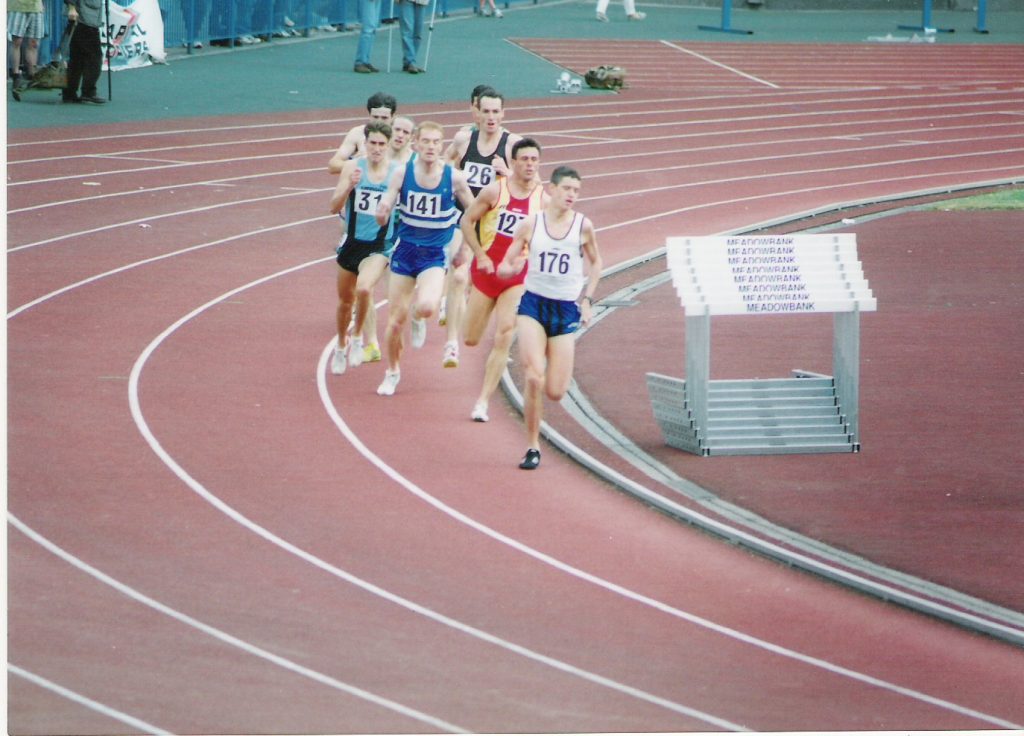 SAAA 800m final: Des leads from Tom McKean, Tony Morrell, Ewan Calvert (31), Gary Brown and Paul Walker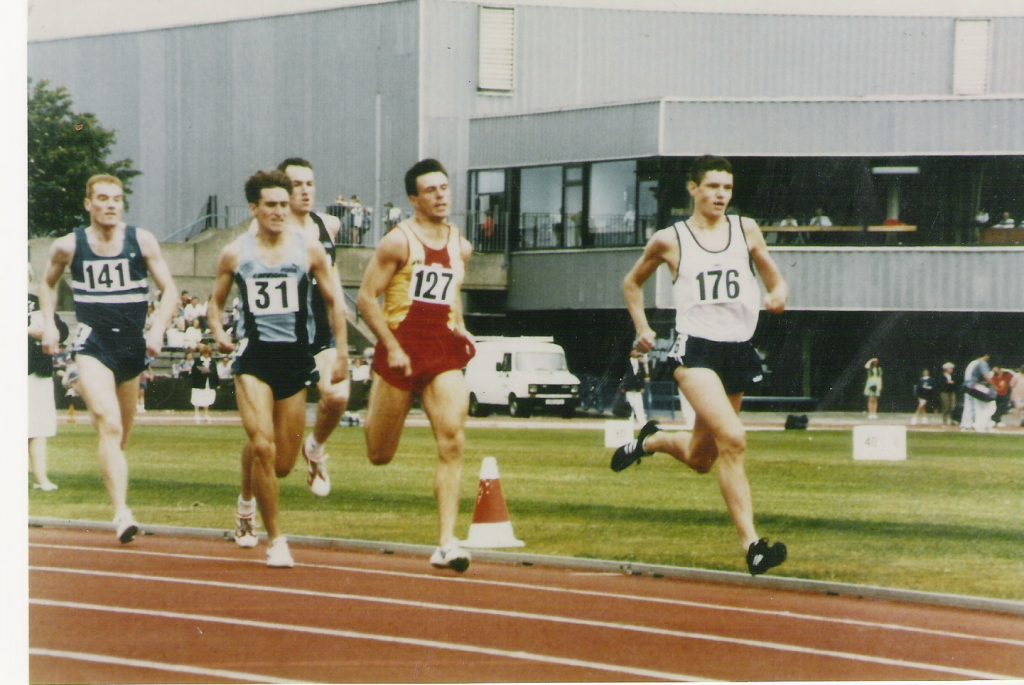 Same Cast, same race, slightly later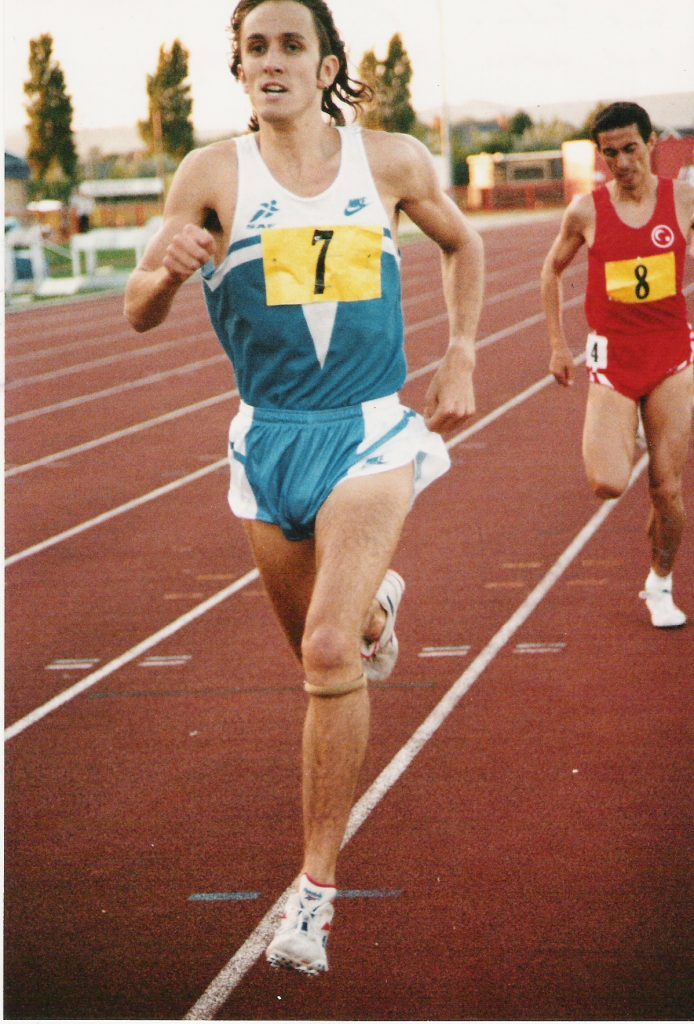 Grant Graham, winning 1500m, Small Nations International, Cardiff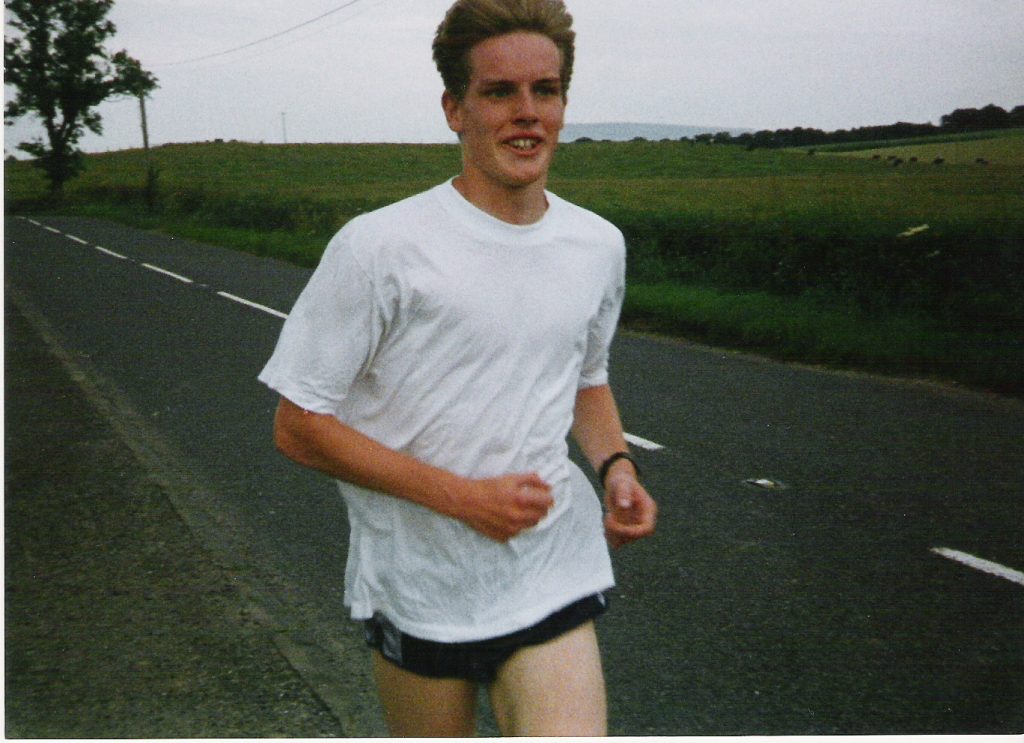 Mark Govan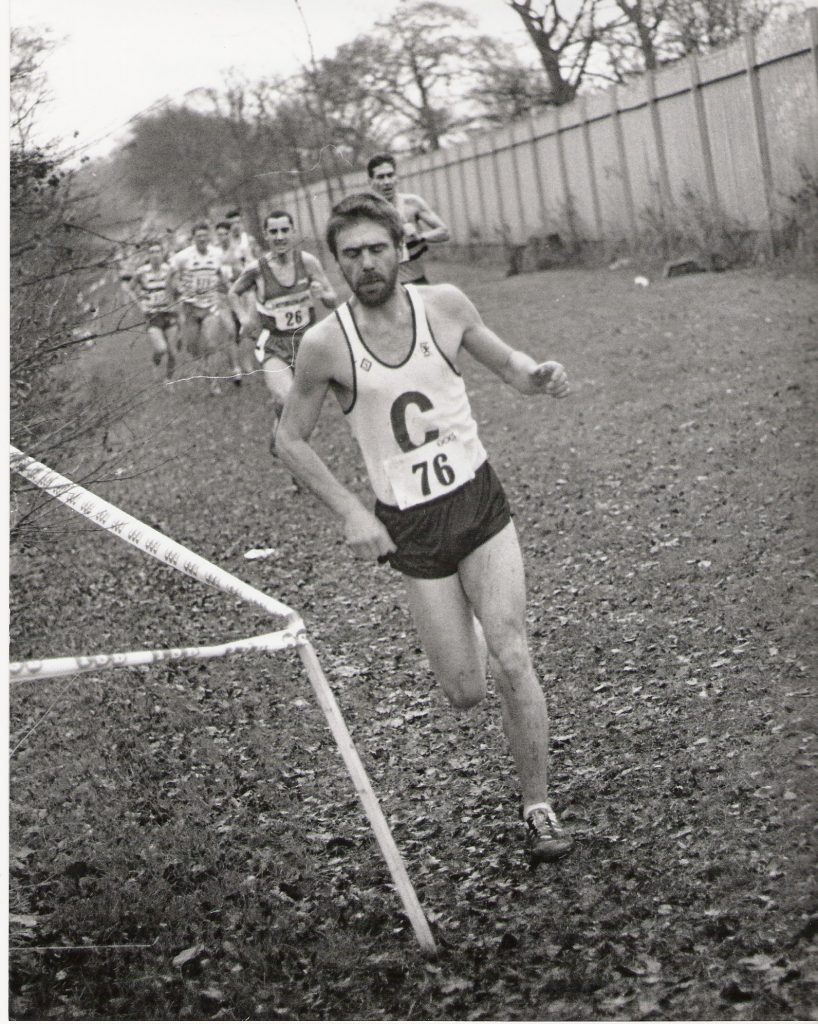 James Austin, West District Championships, Stepps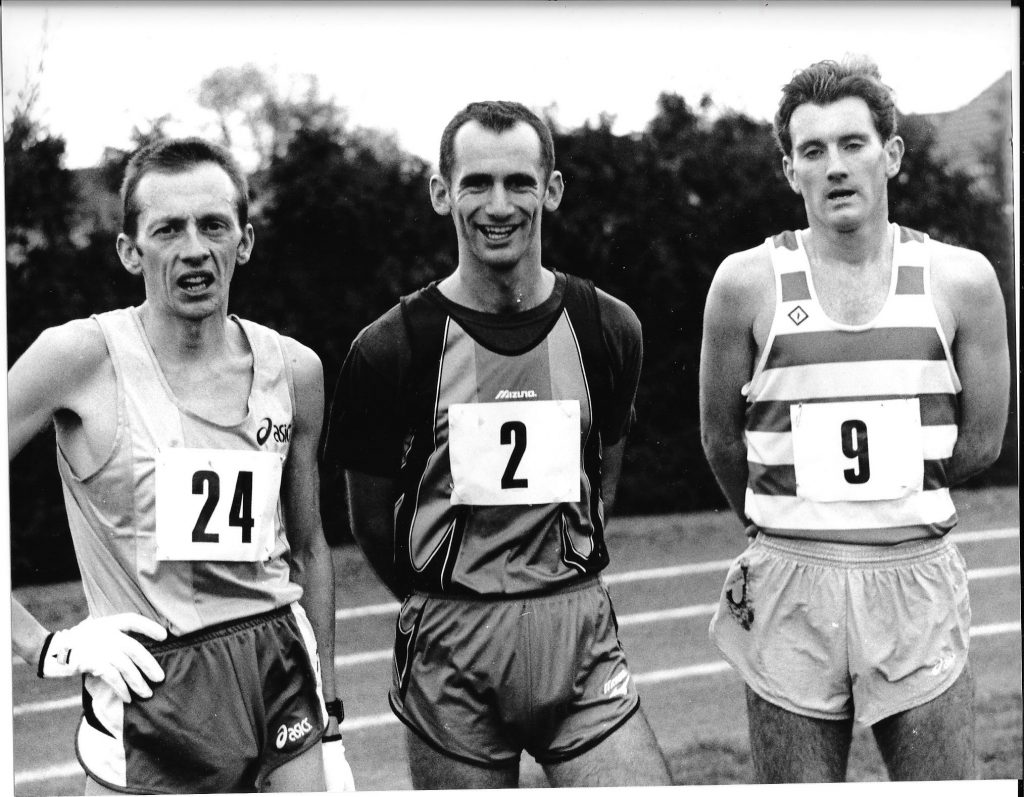 Tommy Murray, Glen Stewart and Allan Adams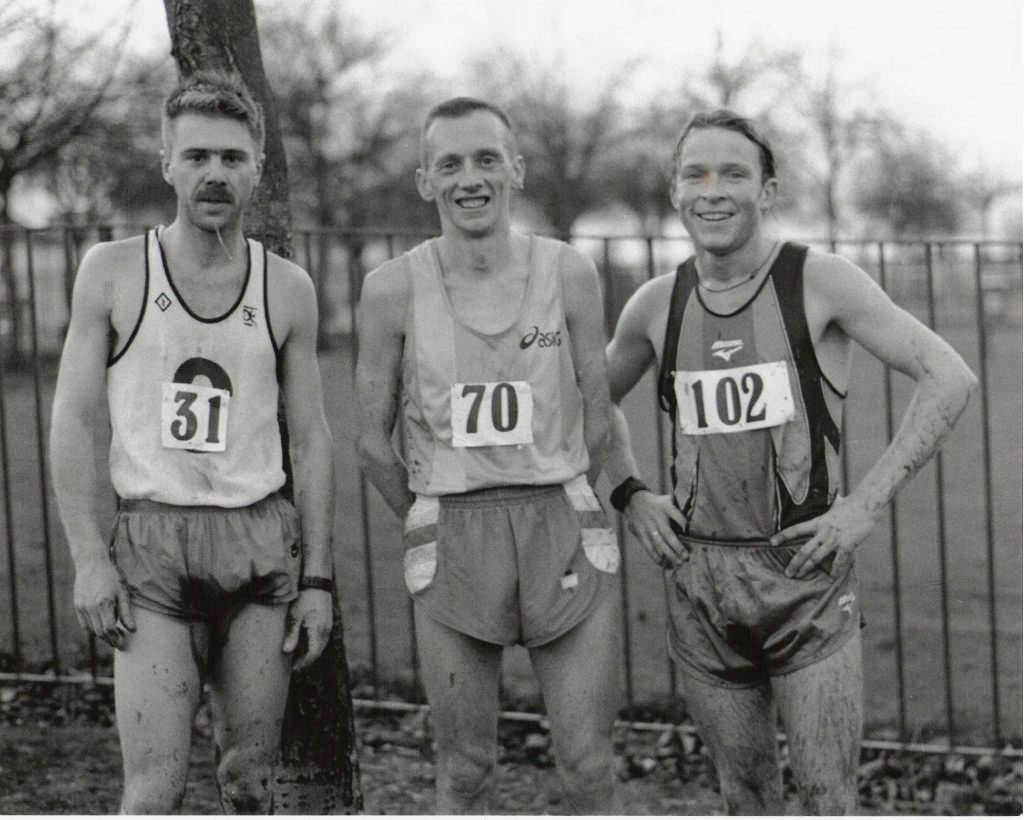 First Three, Bellahouston, James Austin, Tommy Murray, Stewart Bell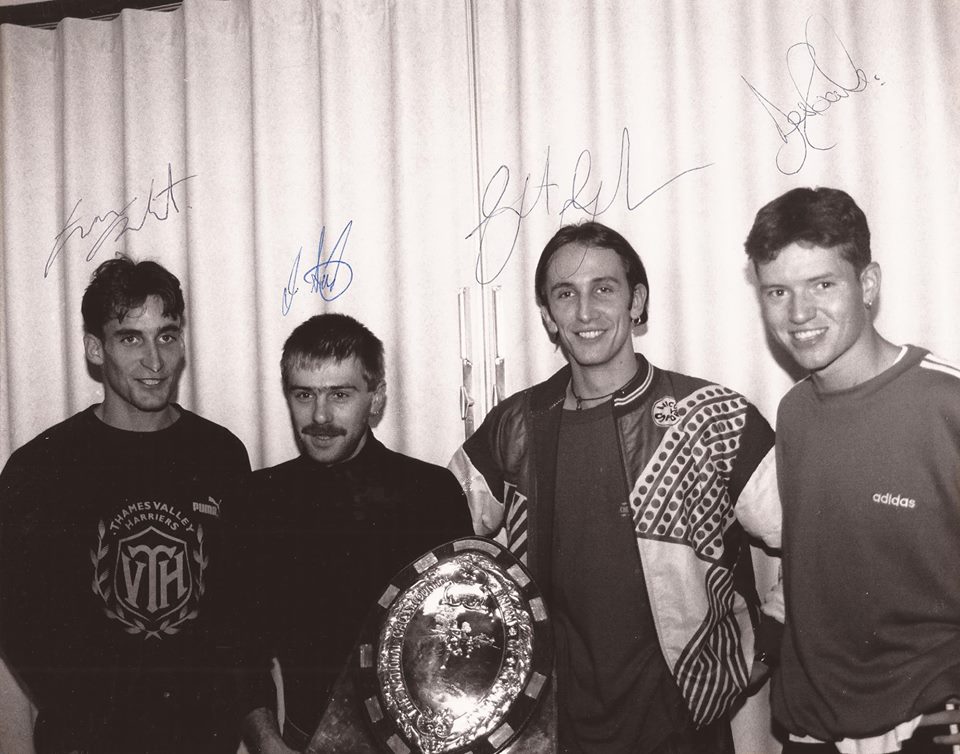 West District Relay Champions, Lenzie, 1995: Ewan, James, Grant and Des.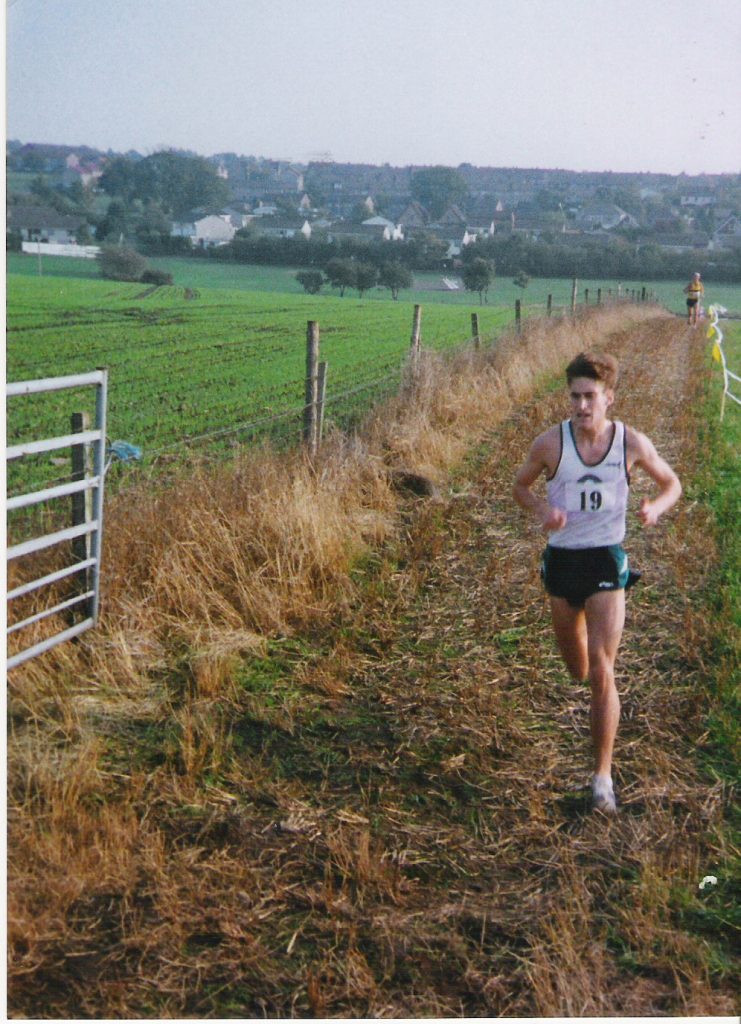 Ewan, first on the first stage in Lenzie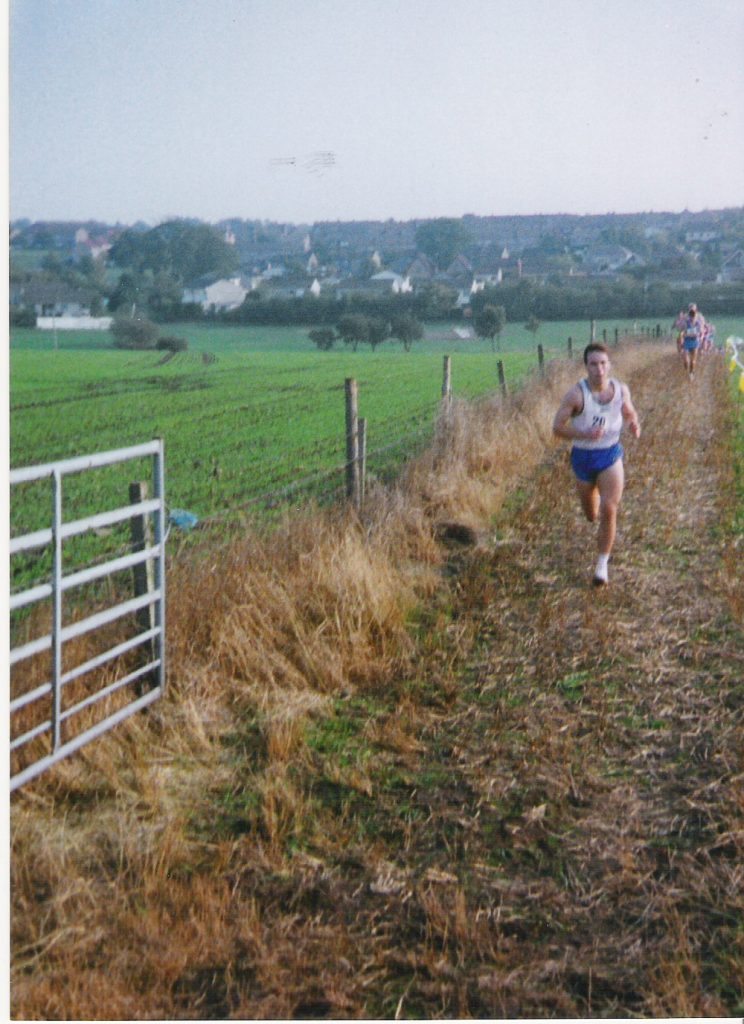 Shane, third on the first stage in Lenzie, 1995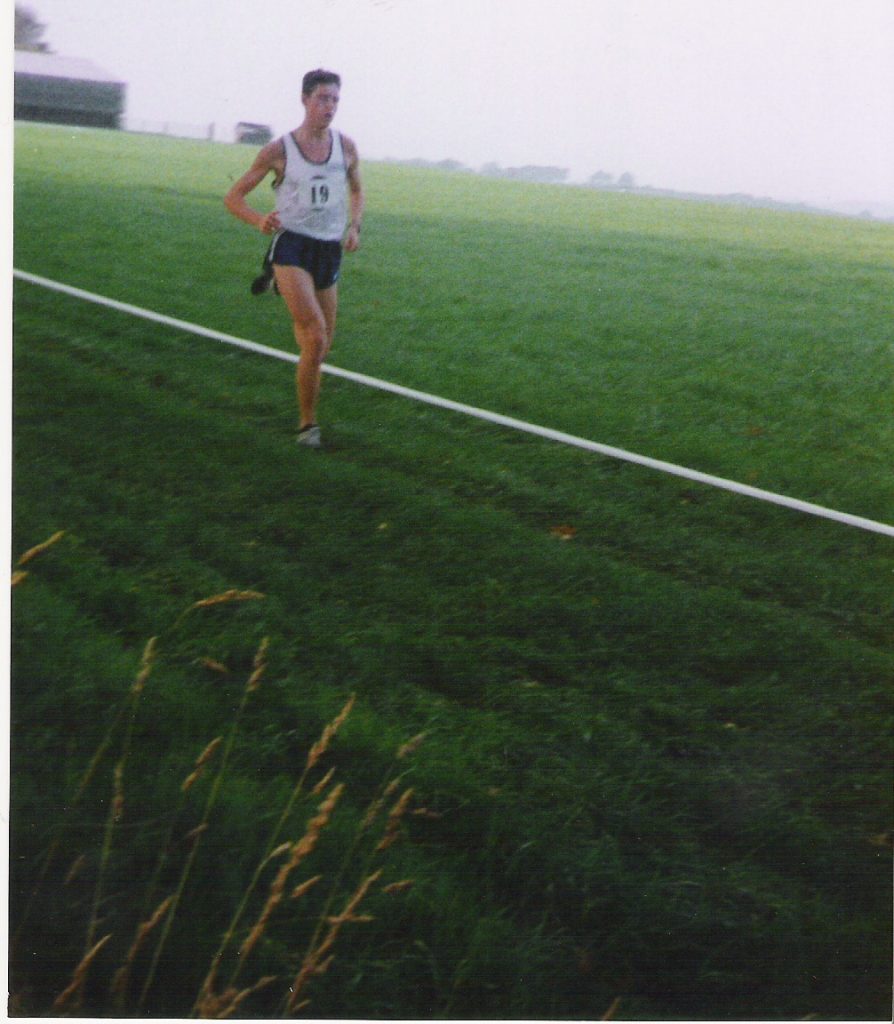 Des, first on second stage in Lenzie, 1995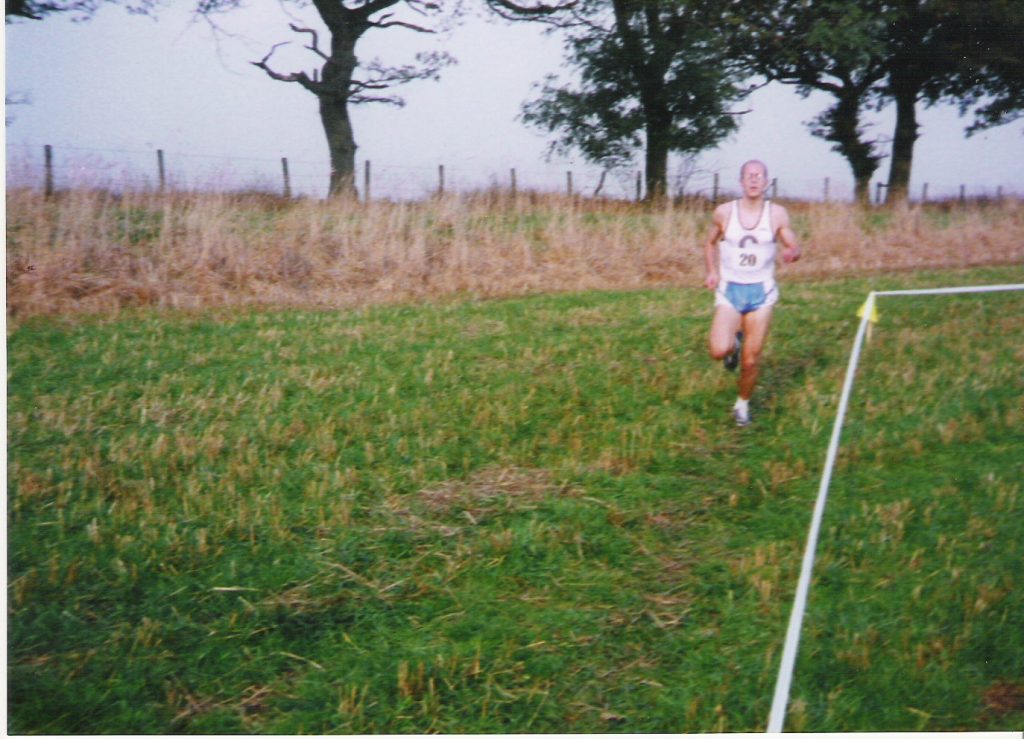 Kheredine, third on second stage for the B Team at Lenzie, 1995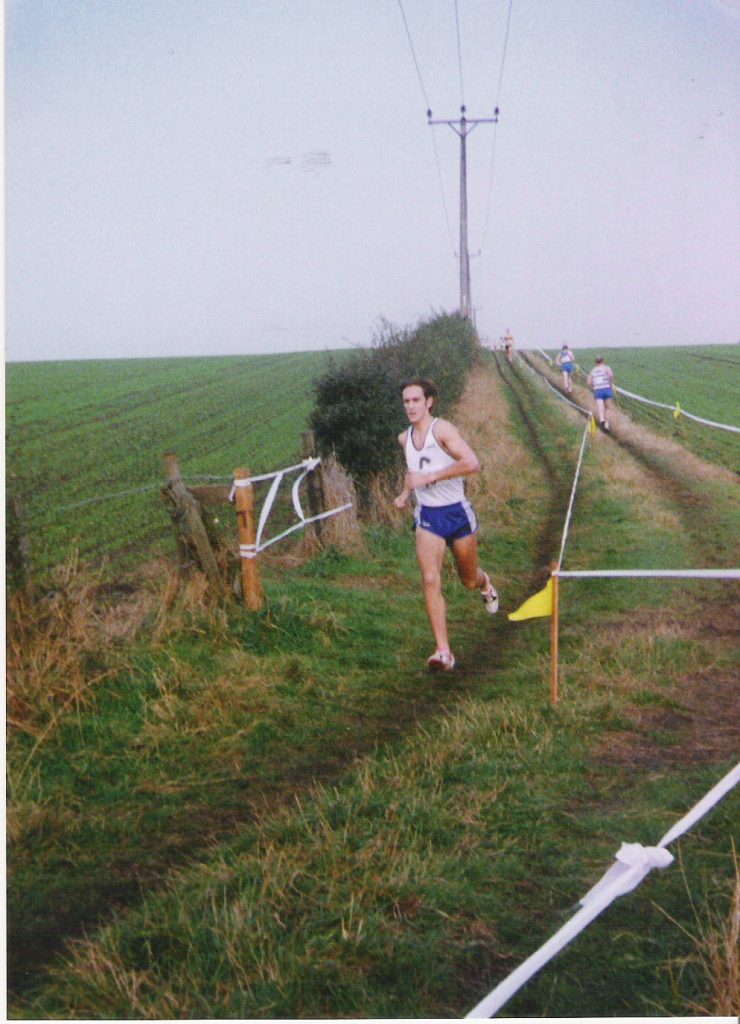 Grant, first on third leg in Lenzie, 1995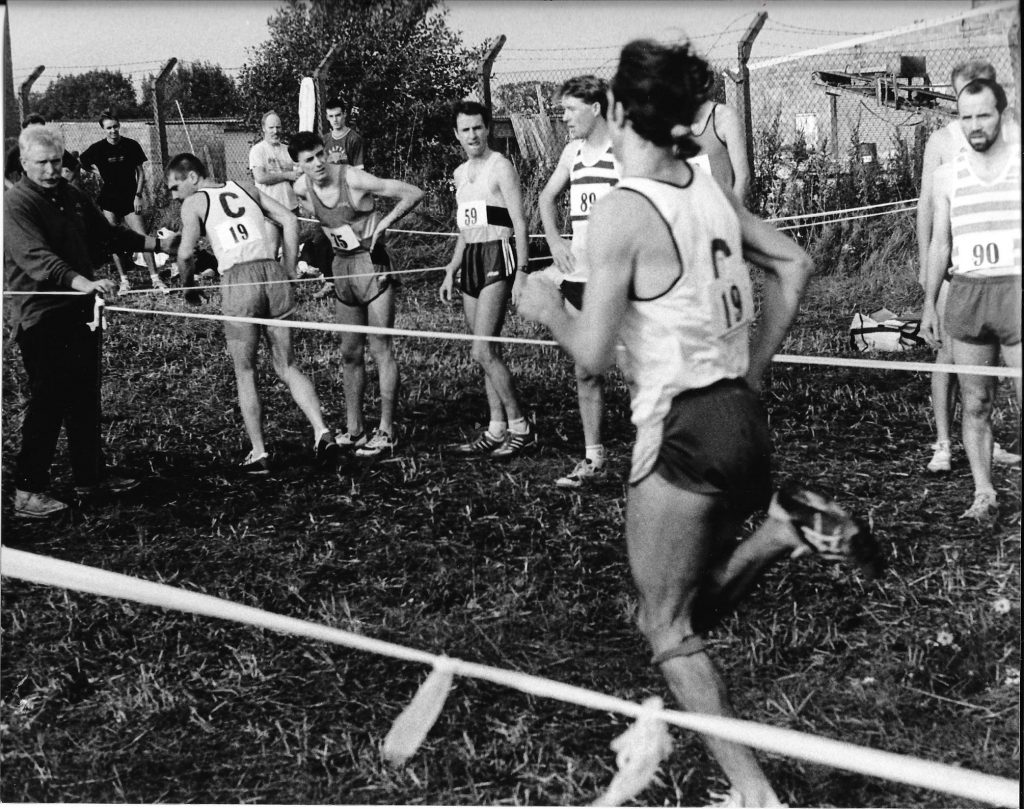 Grant to James in first place at Lenzie, 1995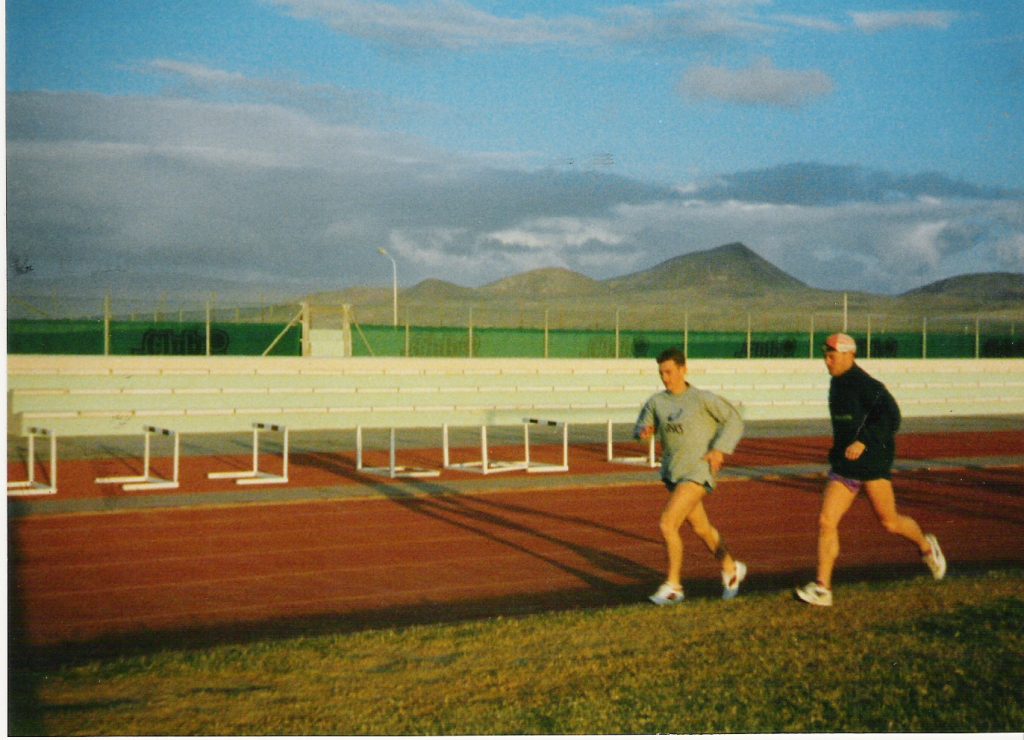 Allan Adams and Peter Halpin in La Santa, Lanzarote
Kheredine, Ewan and Grant in Alfa Mar, Portugal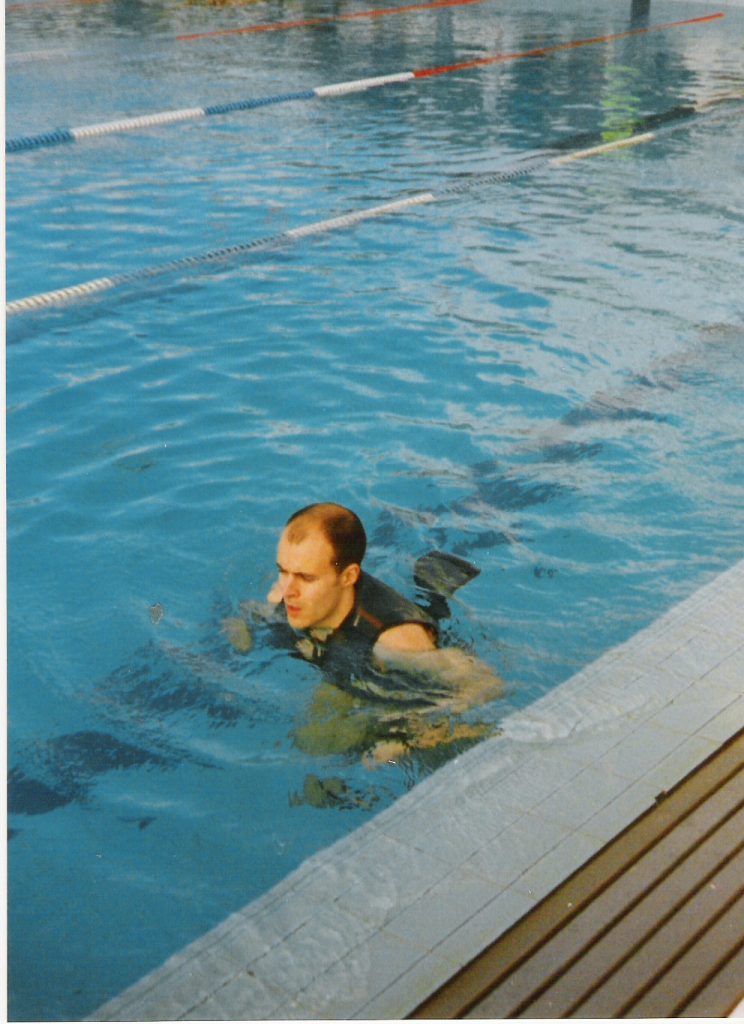 Kheredine training in the pool at Lanzarote in the flotation jacket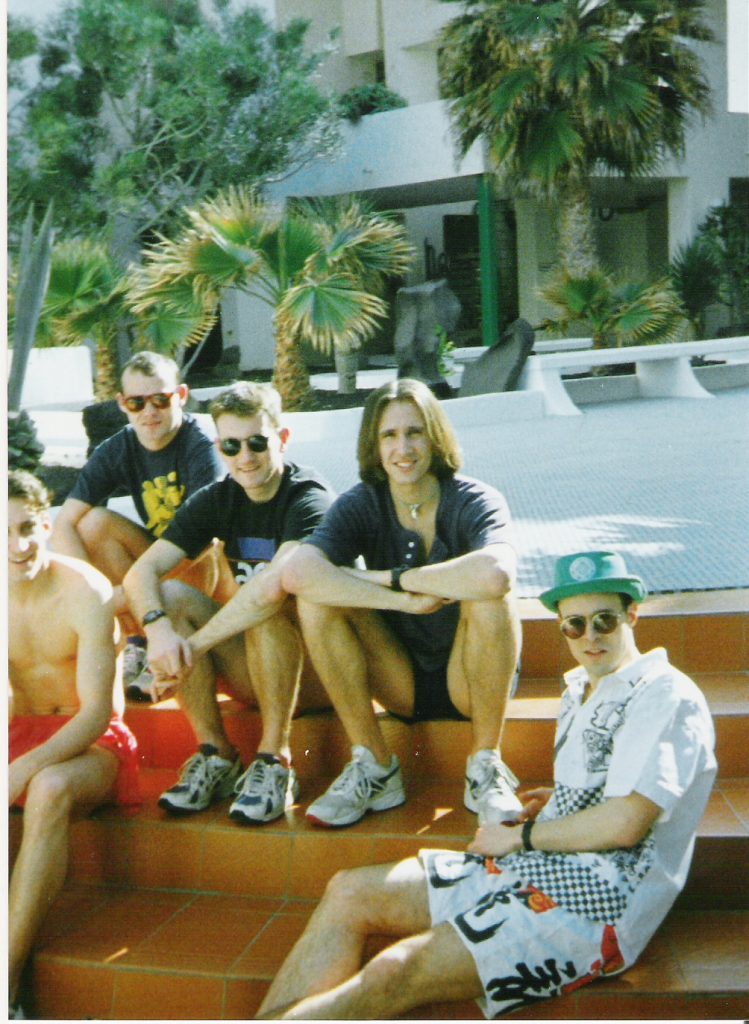 Ewan, Peter, Grant, Kheredine in Lanzarote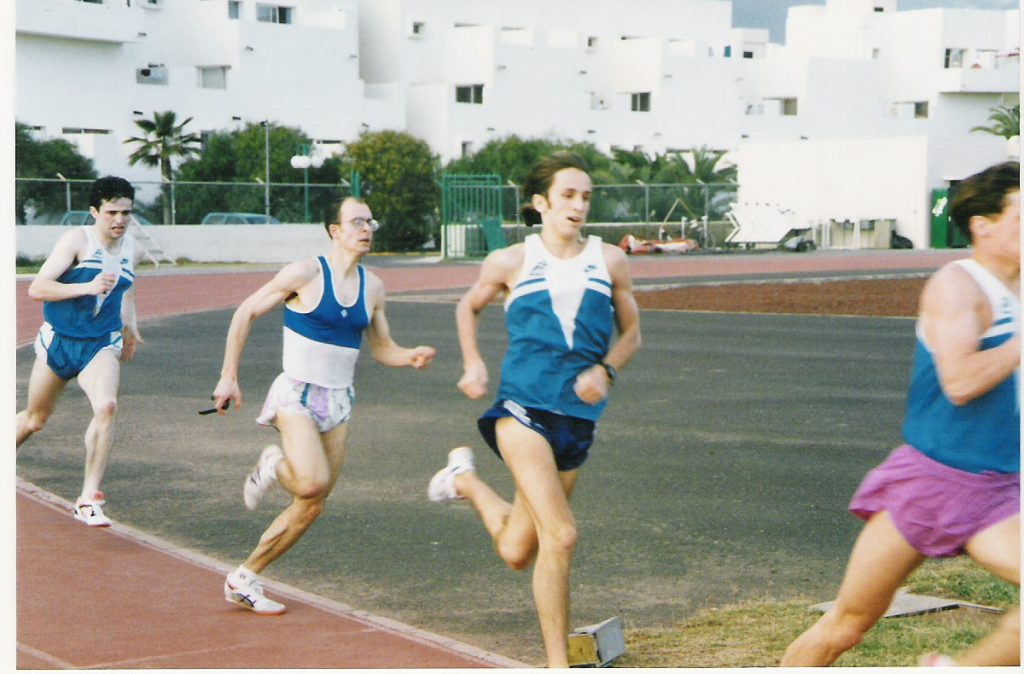 Ewan leading Grant, Kheredine and John McFadyen (Greenock Glenpark) at La Santa
Many more to come -Go to 90's Photographs Part 2