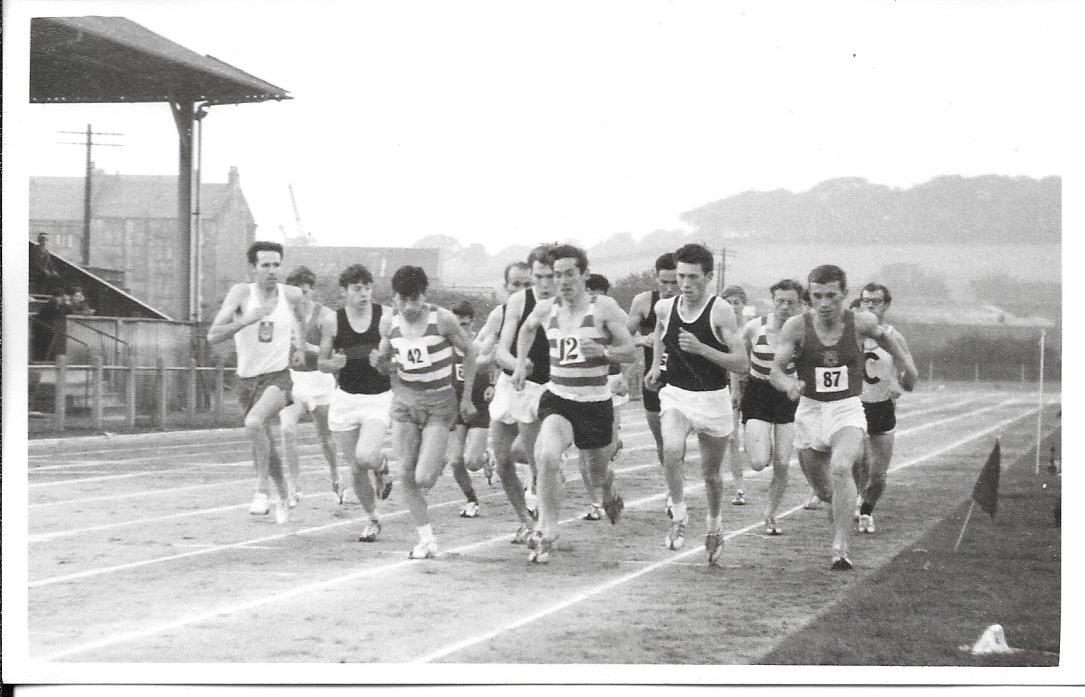 Picture above was taken at Westerlands in early 1960's – Jim Spence, Colin Martin, Albert Smith, Bert McKay, Alex Brown, Lachie Stewart, Alistair Milroy, Ian McCafferty, Hugh McErlean, Jim Brennan, Brian McAusland
I started coaching in season 1961-62 with the Ladies section and went on to coach some Boys, Youths and Juniors. The girls were very good but unfortunately I don't have a single photograph of any of the girls despite the fact that the group included Schools and age group internationals and won medals at the SAAA and, in Ann Hannah's case, WAAA level. However I was still running and racing seriously at the time and many of the photographs below are of training partners and racing rivals.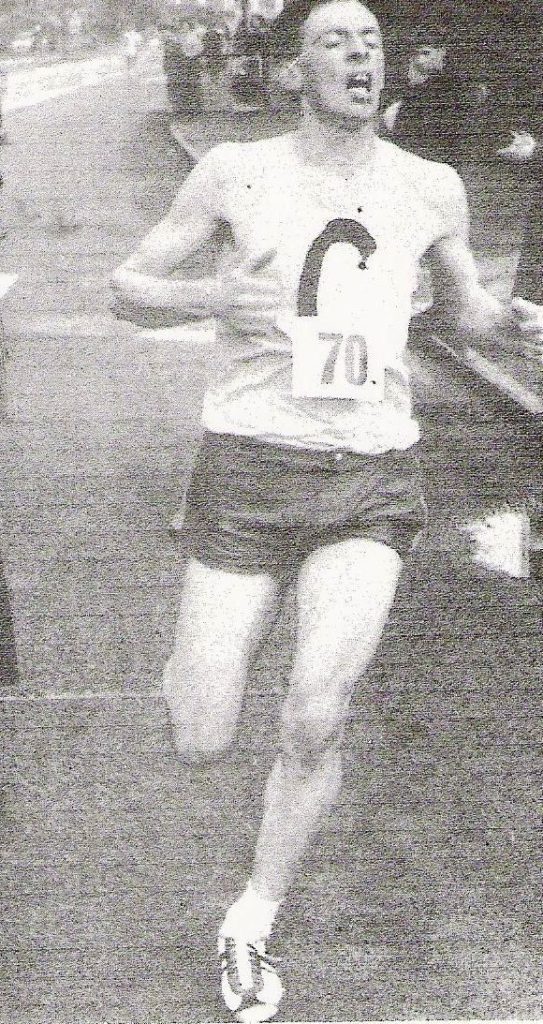 One of my all-time heroes and a great friend, Ian Donald who joined the club from Shettleston in 1964 and died tragically early in 1980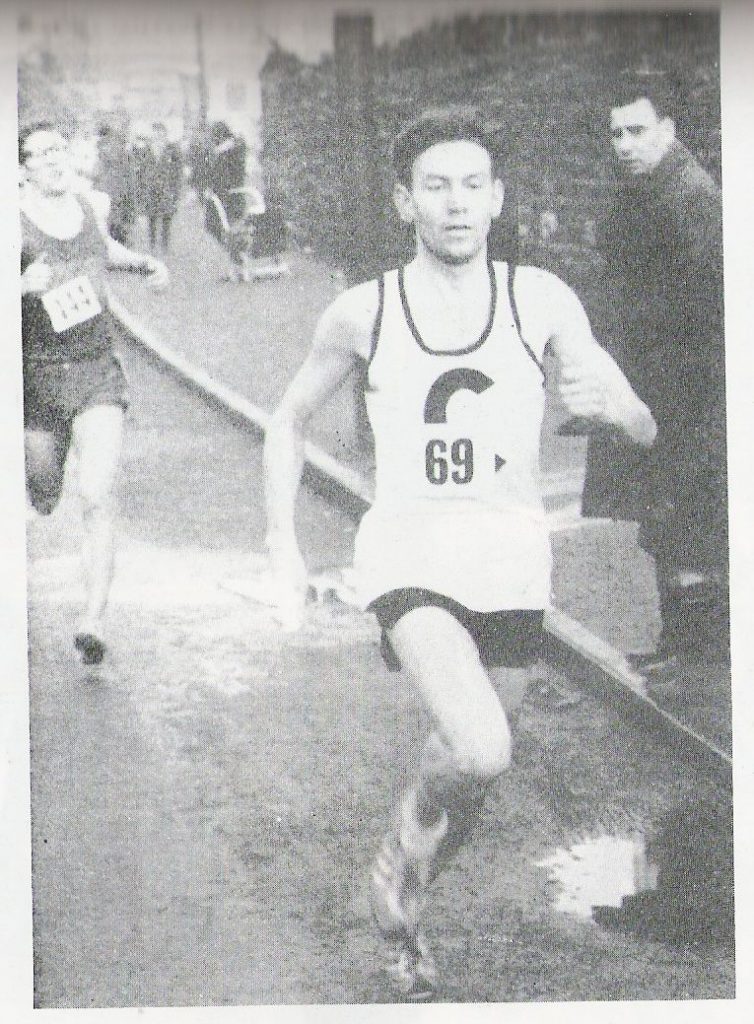 Ian Leggett, another good friend and team mate. Seen here finishing the Nigel Barge Race – the same one as Ian Donald above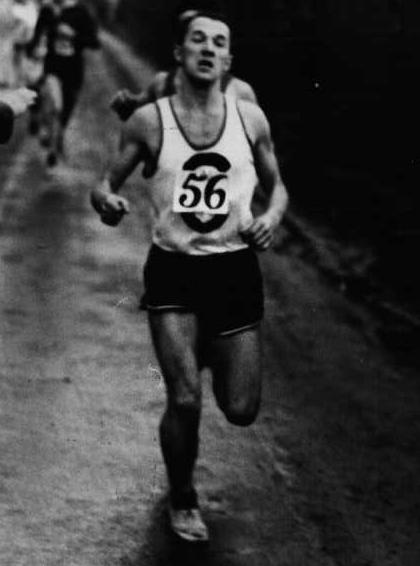 .Johnny B Maclachlan, a very good runner indeed who retired from the sport far too early
also finishing in the Barge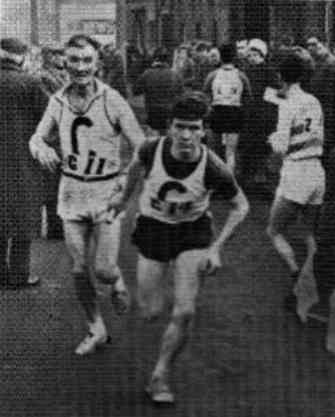 Cyril O'Boyle to Bobby Shields at the second changeover in the E-G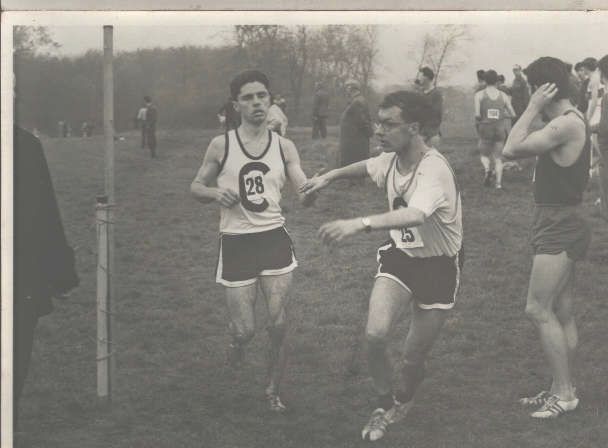 West District Relays at Cleland Estate: receiving the baton from Neil Buchanan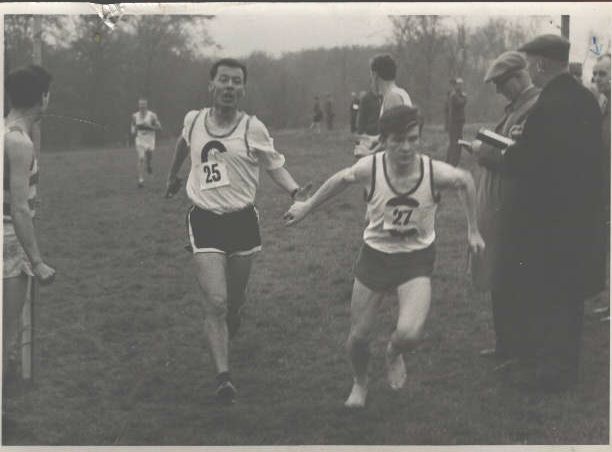 Handing over to Bobby Shields in the same West Districts at Cleland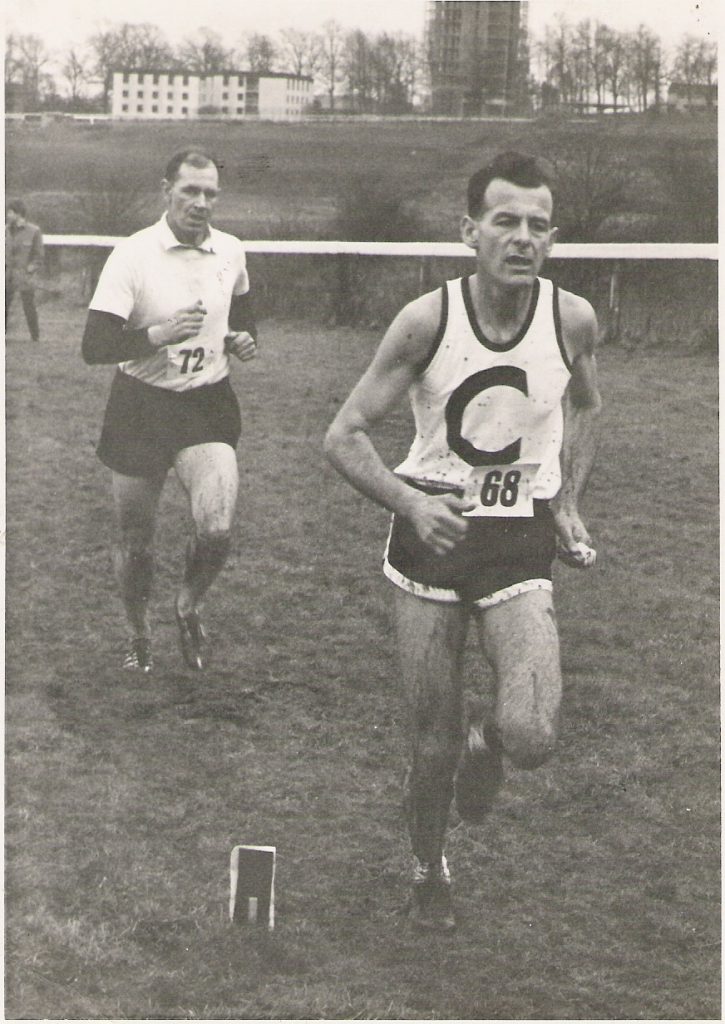 Pat Younger and Roy Clarke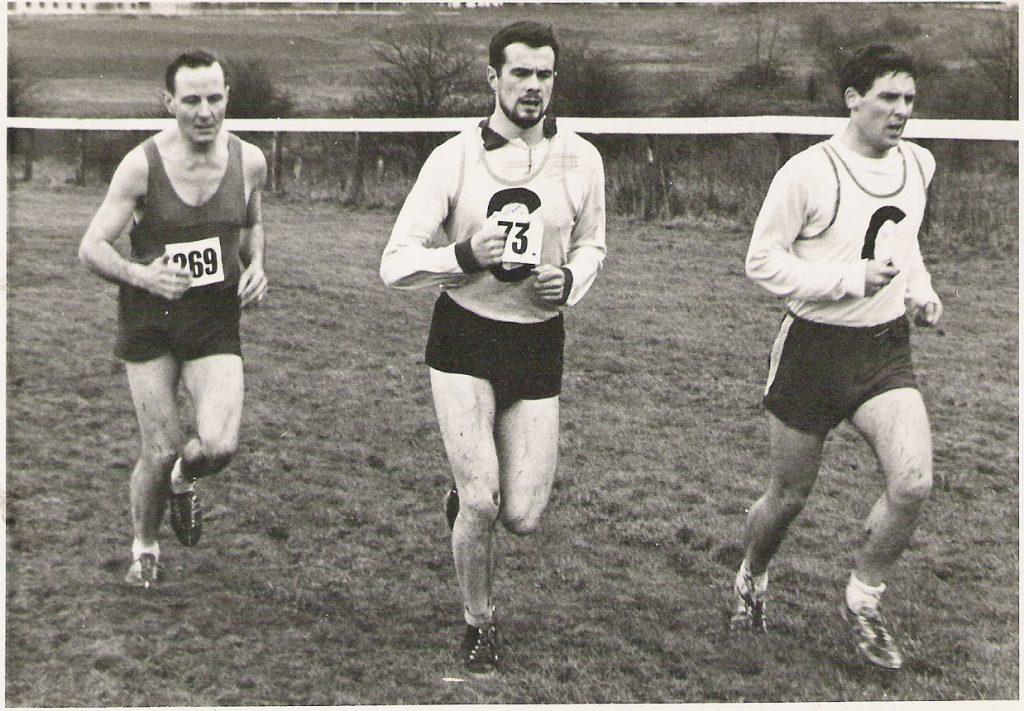 Allan Sharp (73) and Jack Girvan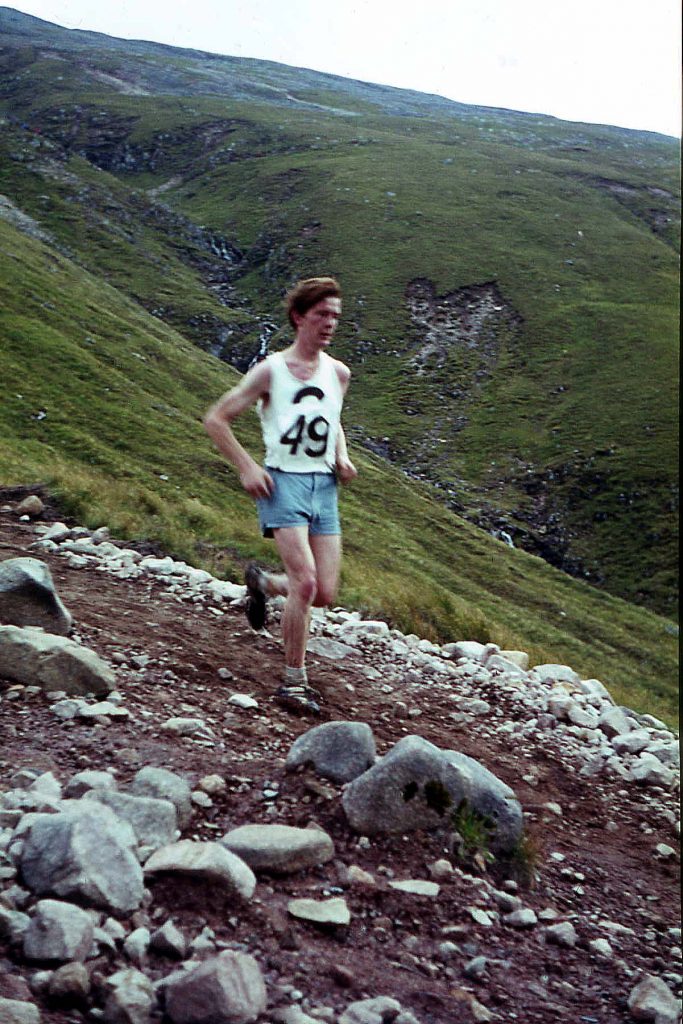 Bobby Shields in the Ben Nevis Race.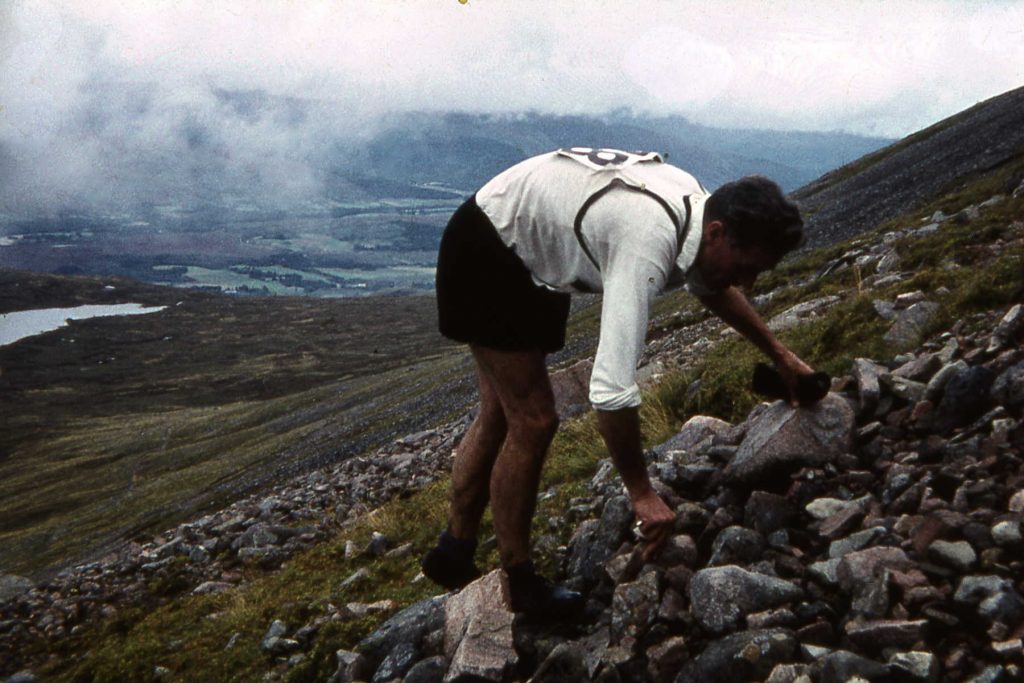 Another hero: David M Bowman who was a good marathon runner after the War and became a top class official and administrator. David was President of Clydesdale Harrier, the Dunbartonshire Association, the Scottish Marathon Club and the Inter-Counties Association in the same year. He was also responsble for a great deal of the planning for the Commonwealth Games Marathon in both 1970 and 1986. At the time of this phorotgraph he was in his erly 50's.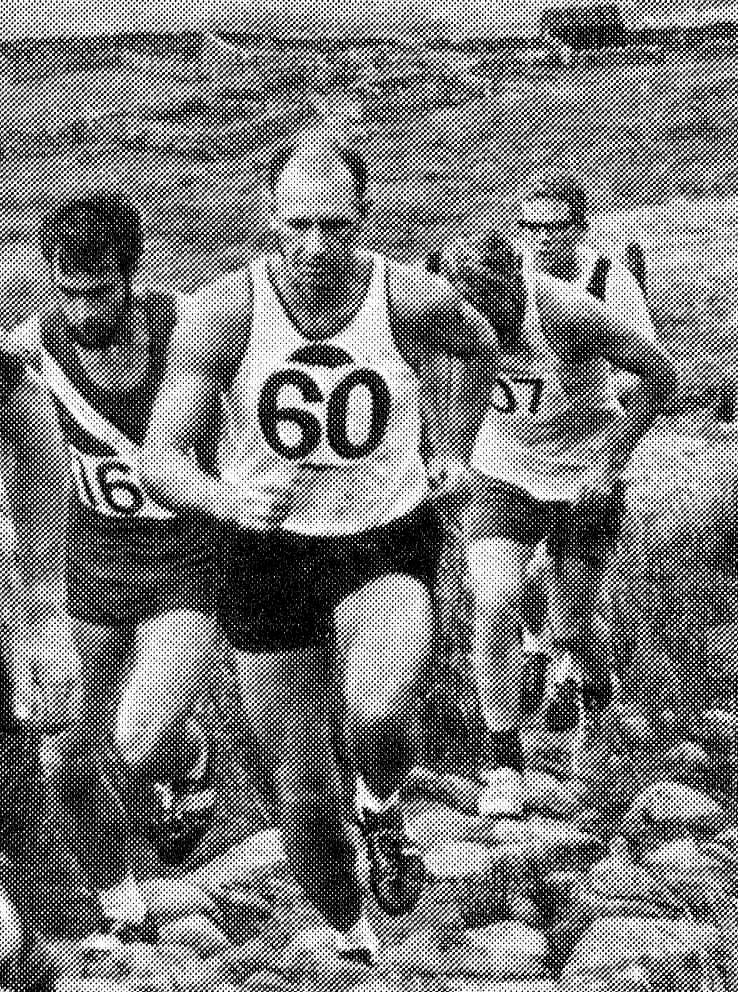 Pat Younger as a veteran running in the Ben Nevis race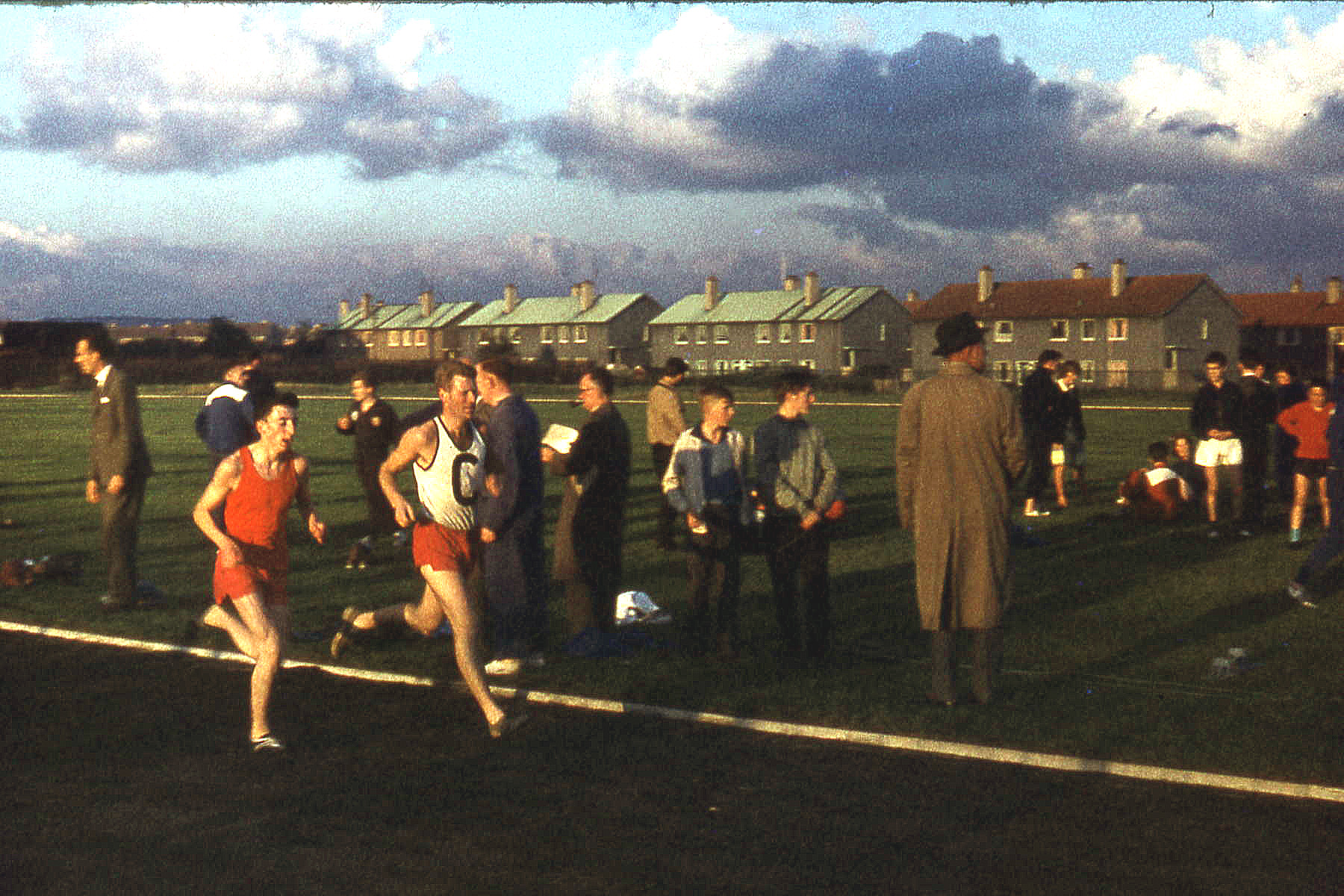 Frank Kielty leading here was a wonderful character and philosopher who would argue any case in any argument and usually win; Andy Park behind him was one of the first male athletes I ever coached. Anything but elegant he was a genuine character and people travelled across Glasgow just to see his race in the midweek league which was organised by Alex Naylor, Bert Winter and others. Any ran in everything right up to the Edinburgh to Glasgow but his career was ended when he was seriously injured with the Army in Ireland.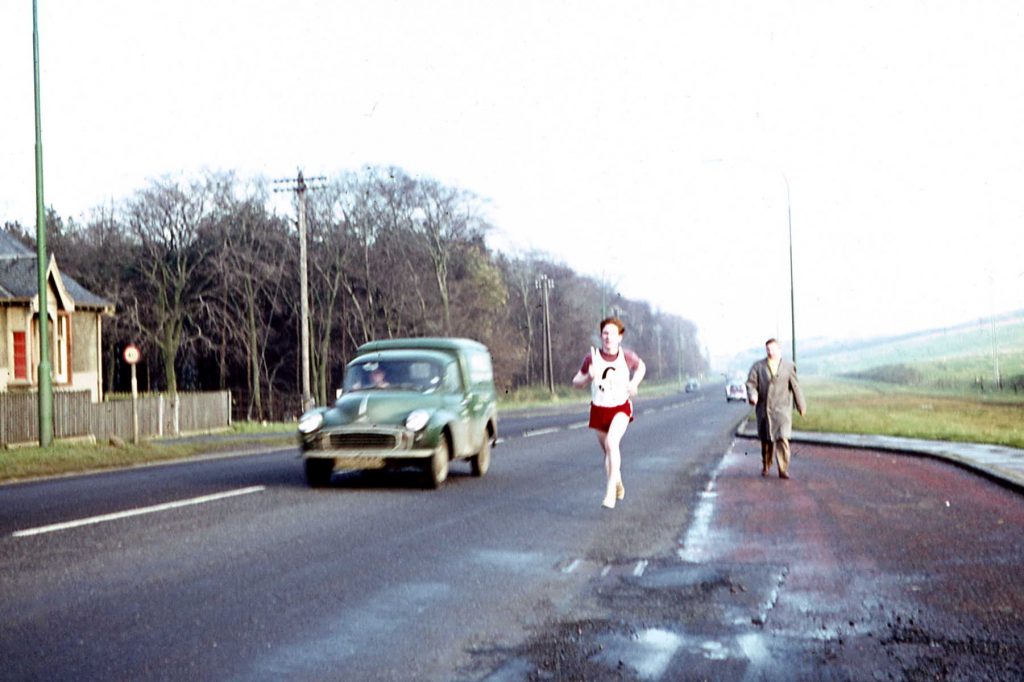 Bobby Shields running in the Edinburgh to Glasgow