Robert McWatt, on the left below, was the first Junior or Senior Scottish international athlete that I coached. He was selected for the Scottish team in February 1978. A talented athlete who raced successfully at a tremendous range of distances from 800m and he even ran a 2:30 marathon. I never coached Phil Dolan, but we ran in many a team together and even travelled to Boston in April 1977 for the marathon there.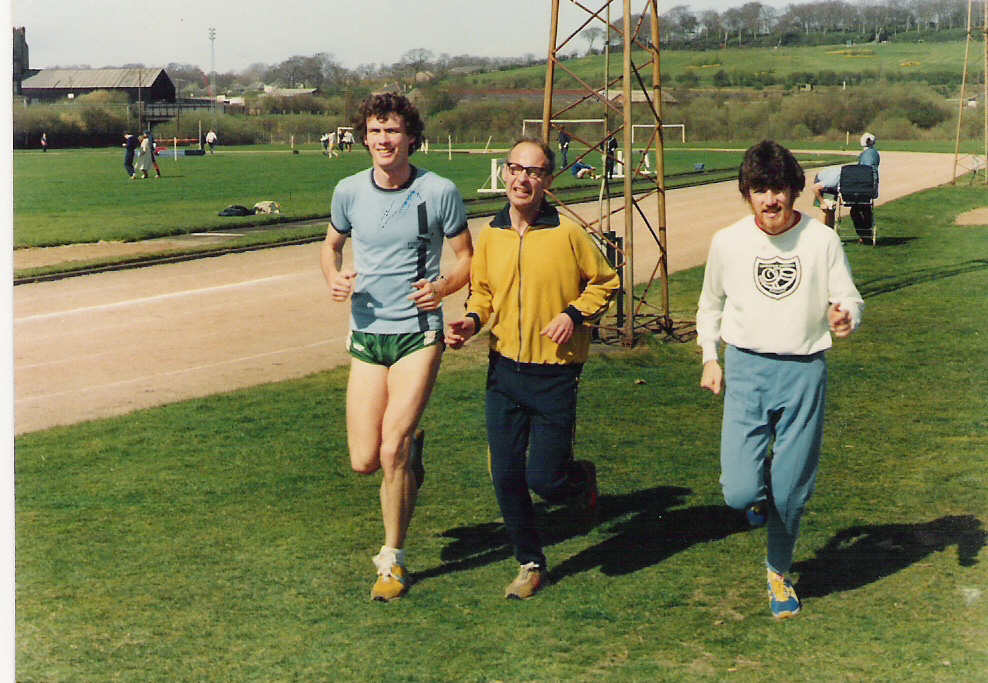 With Robert and Phil at the late, lamented Westerlands.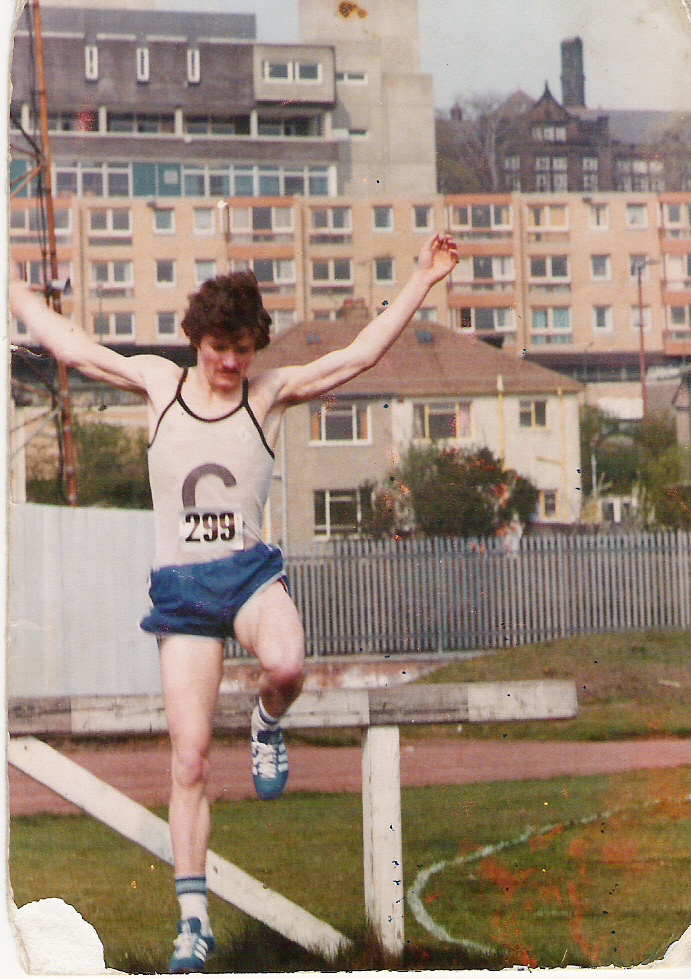 George Carlin in the steeplechase at the DAAA Championships at Scotstoun
George was one of the most naturally talented runners I worked with: a contemporary of Robert's he was good at most distance track events but probably best as a cross-country and hill runner.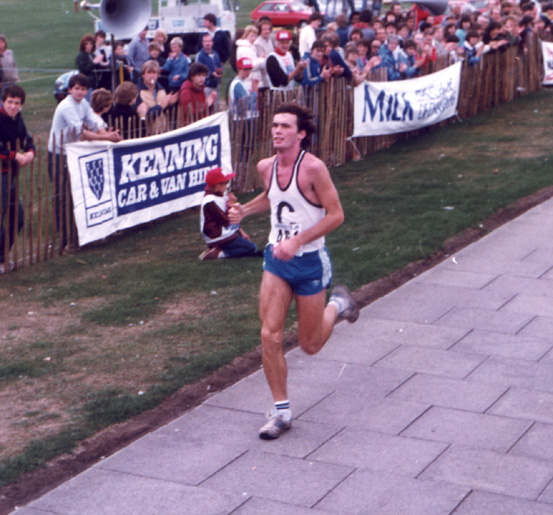 Robert finishing the Aberdeen Marathon in 2:30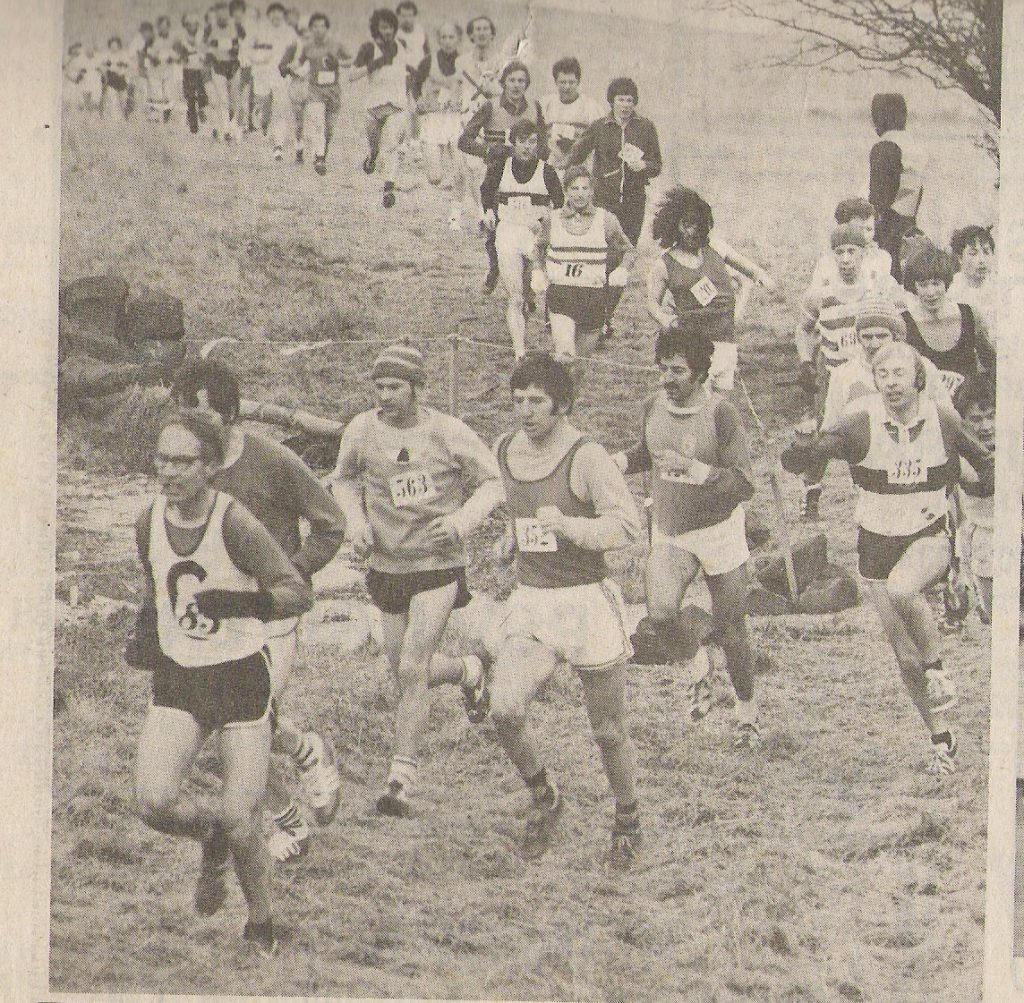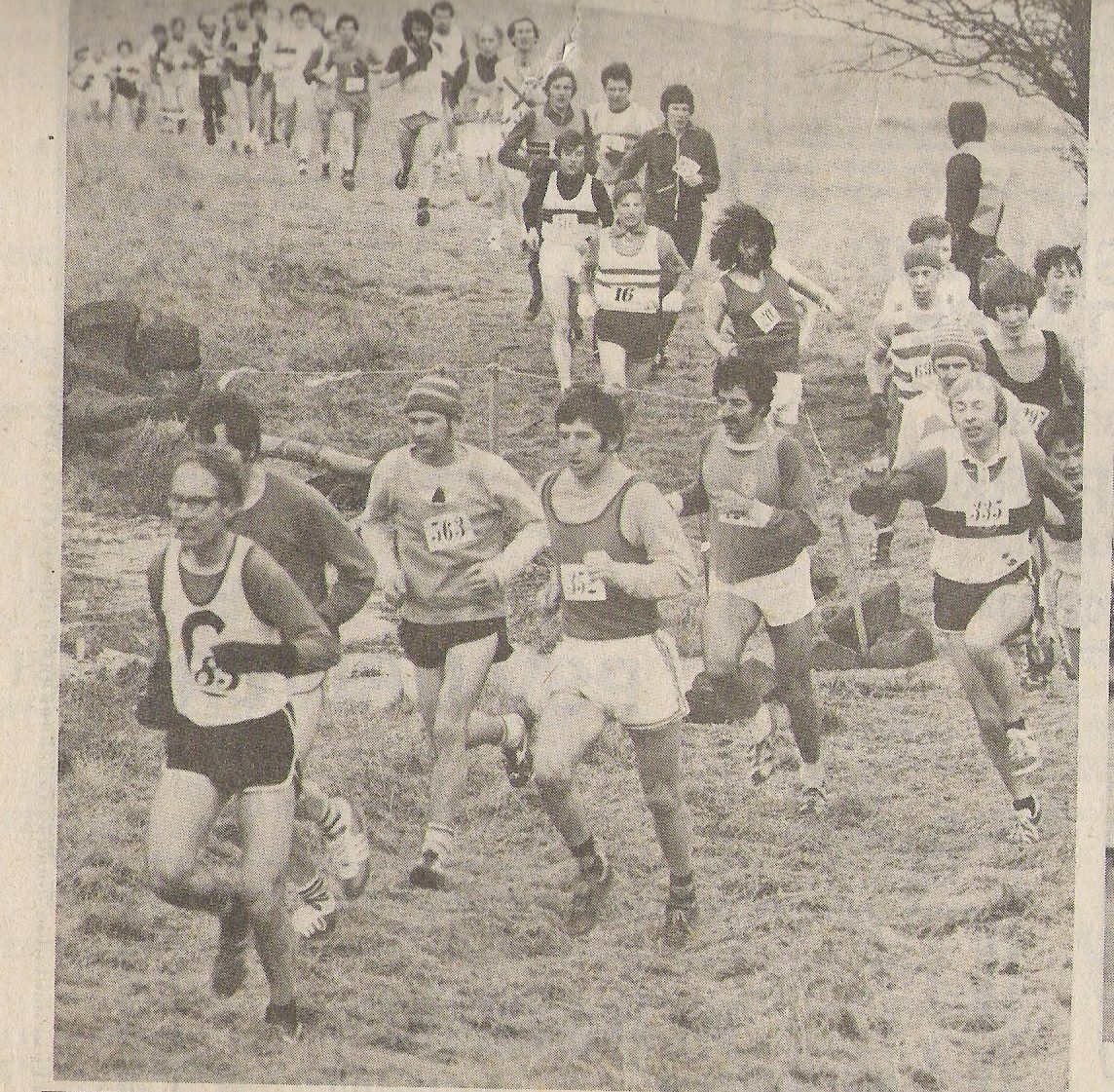 Coach leading his bit of the field in the National at Livingston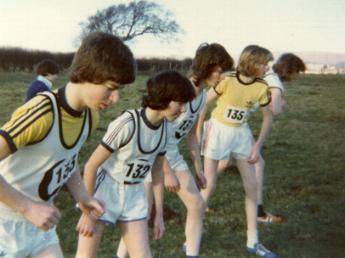 Some of the younger ones of that period: John Cassidy, Denis Williams (coached at that time by Denis McGinley), Richie McGroggan and Lawrie McLafferty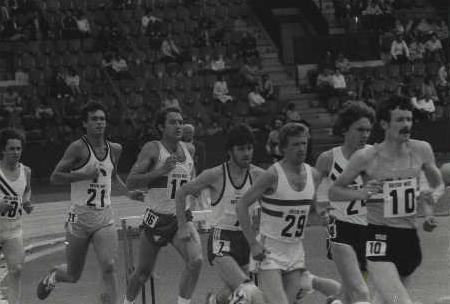 Robert (and Phil) running in the SAAA 5000m at Meadowbank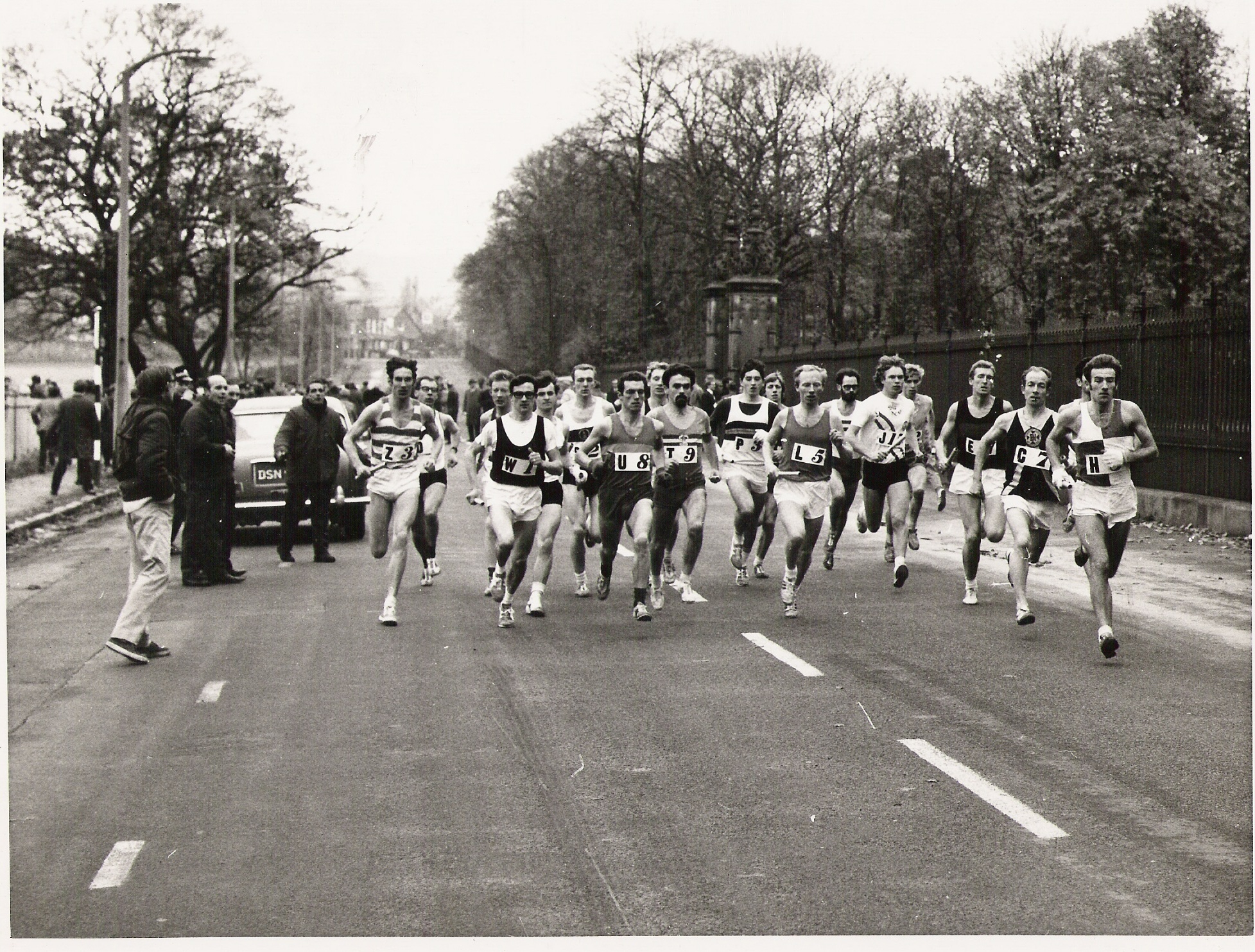 Coach, second left, starting in the Edinburgh to Glasgow at the start of the decade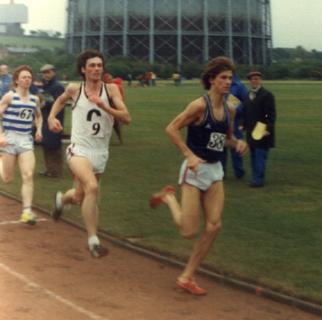 Robert in an 800m at Westerlands behind Graham Williamson and ahead of Ian Smith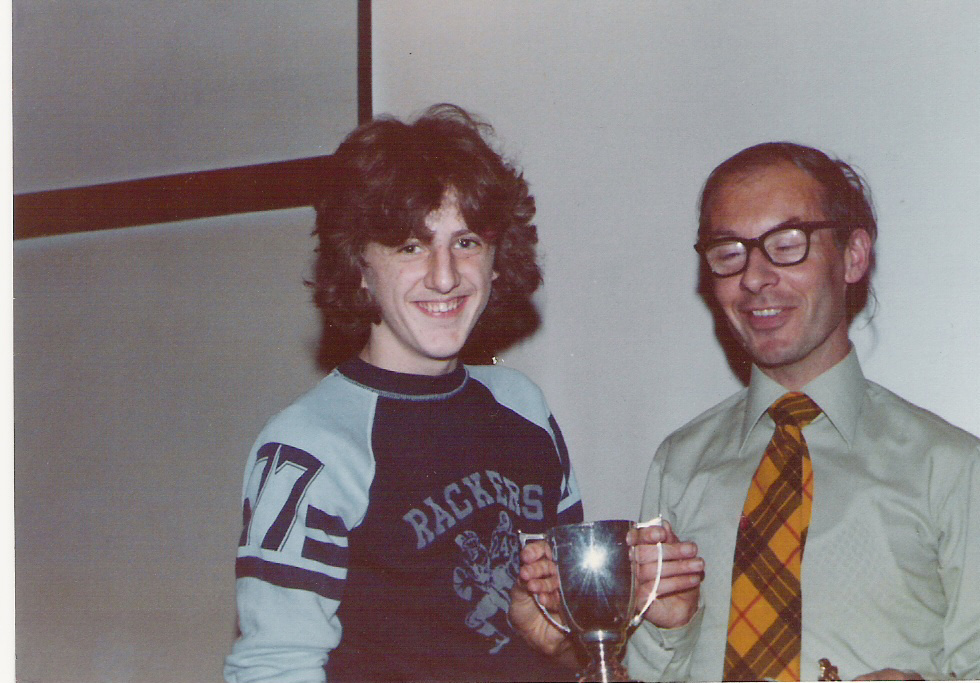 Richie McGroggan receiving the Senior Boys' Cross-Country Trophy from the club secretary
I was still running seriously for most of the 70's and, living in Lenzie, I trained regularly wit Alastair Macfarlane, Doug Gunstone and Bill Ramage. There were also the sessions at Clydebank with Ian Donald and Allan Faulds of course and the result was some of the best running I ever did.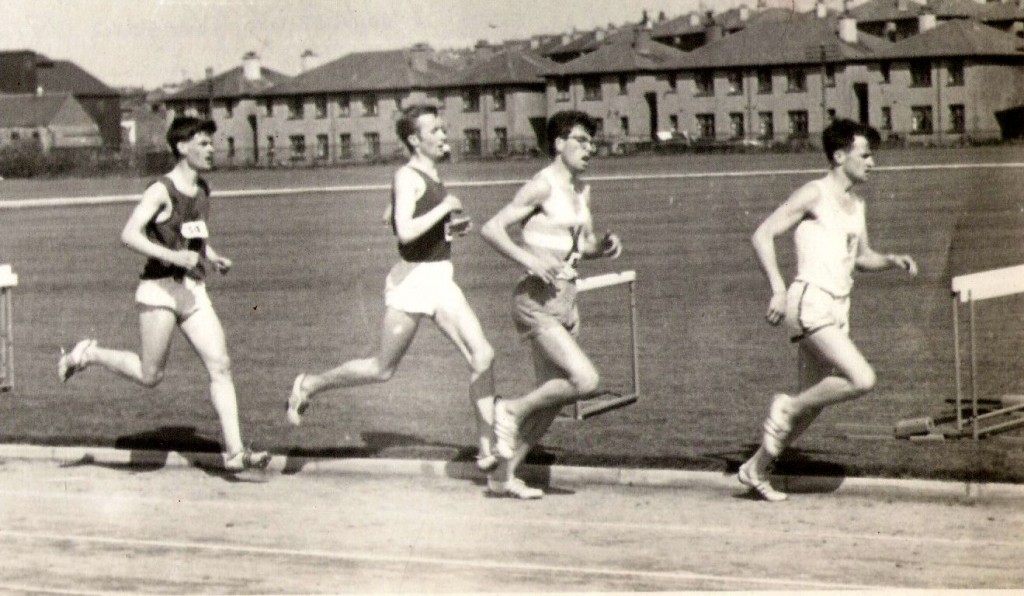 Allan Faulds leading Don Macgregor, Martin Craven and Fergus Murray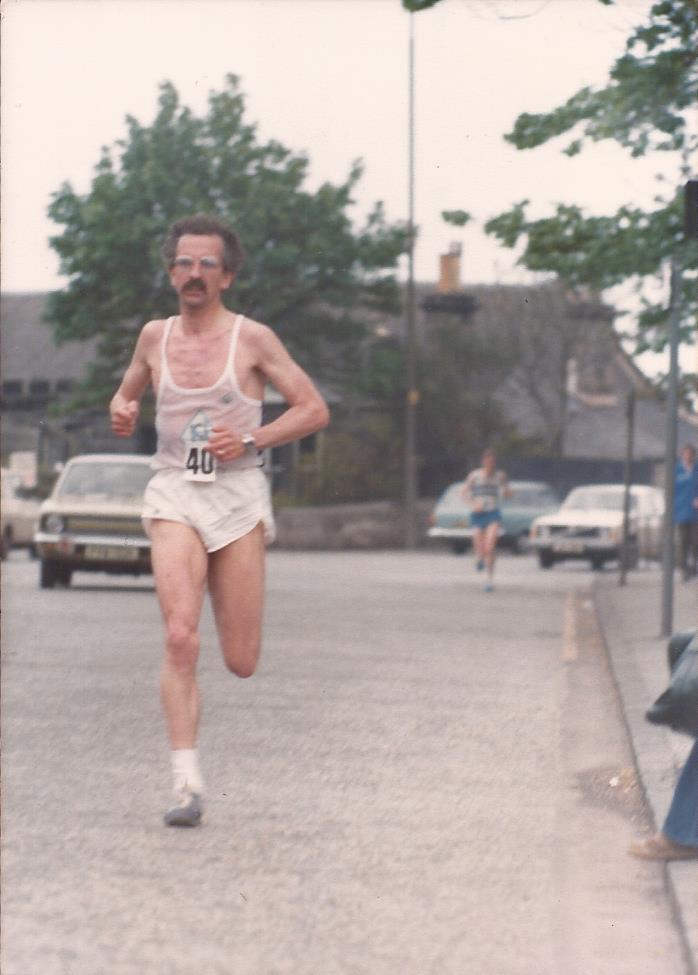 Alastair en route to winning the SAAA Marathon in 1979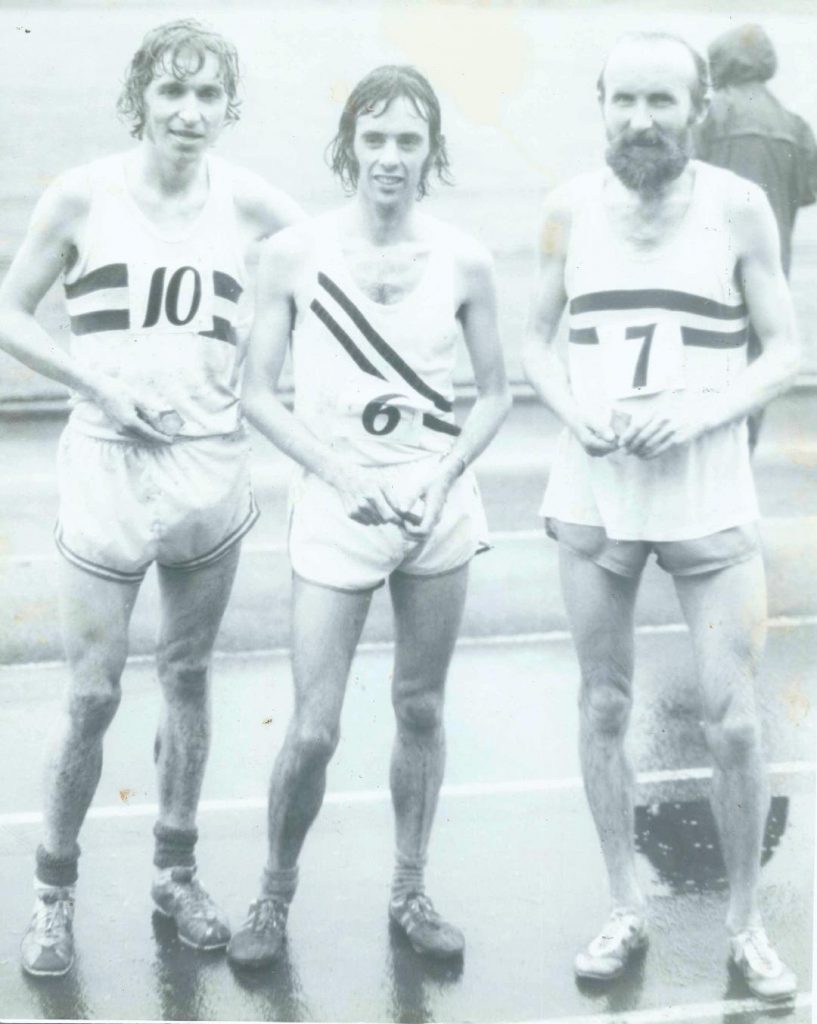 After the SAAA Track 10 Miles: Colin Youngson (2nd), Doug Gunstone (1st), Martin Craven (3rd)