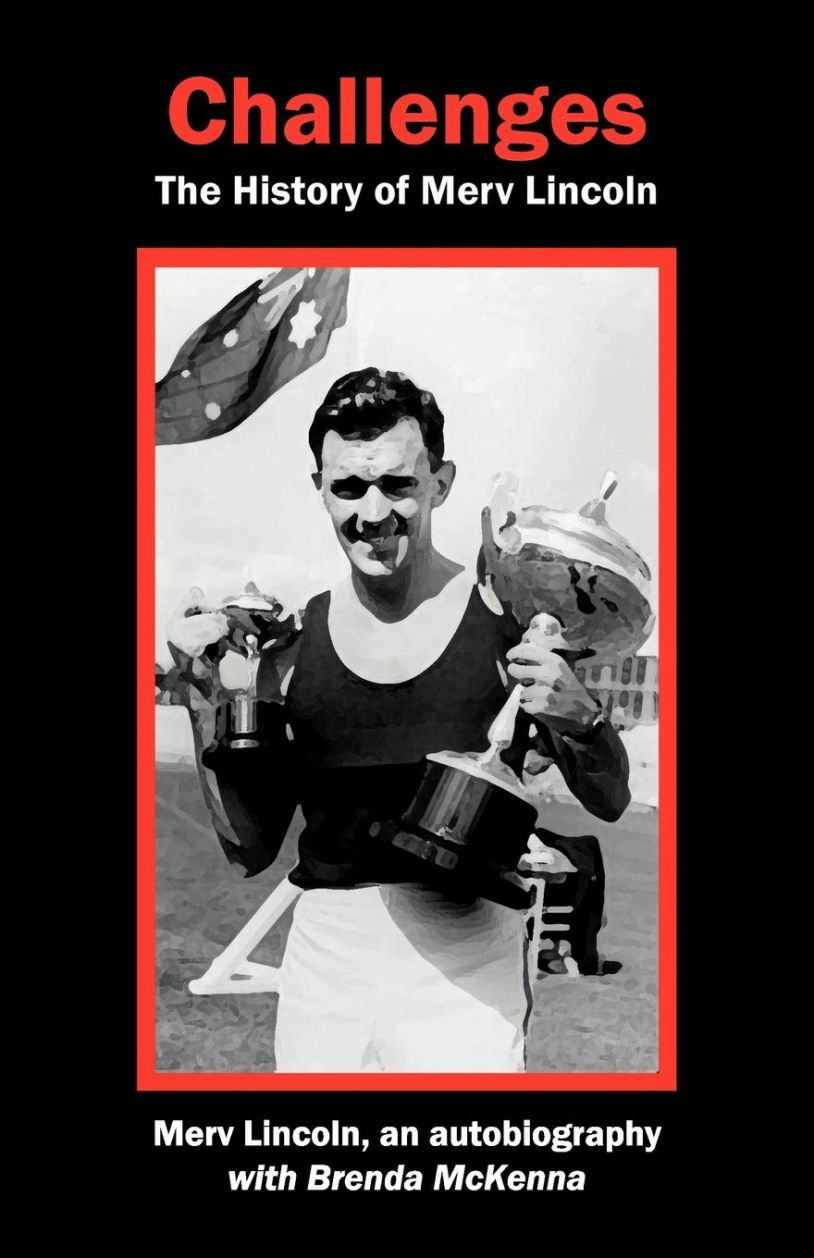 From Runners World:
Merv Lincoln, Miler Who Was Always Second Best, Dies at 82 | Runner's World 
Mervyn (Merv) George Lincoln, who was the second-best miler in the world in 1958 behind his fellow Australian Herb Elliott, died in Melbourne on April 30. He was 82.
In Dublin on August 6, 1958, Lincoln ran a mile in 3:55.9. The time was 1.3 seconds faster than the world record, yet he finished second to Elliott, who ran 3:54.5 in the same race.
Lincoln took the silver medal in the Commonwealth Games in 1958 in 4:01.8, well behind Elliott's commanding 3:59.03 for the gold. Albie Thomas, who was third, gave Australia a rare sweep.
Lincoln's misfortune was to emerge as the likely heir apparent to world-record breaking Australian John Landy, only to be repeatedly overshadowed by the even more exceptional Elliott. Track & Field News ranked them one and two in the world for the mile in 1958. One famous photo from the era shows Lincoln in a race in Perth failing by the narrowest of margins to defeat Elliott, who never lost at the mile.
After the Dublin race, where he was beaten by Elliott despite smashing the world record, Lincoln joked with Ron Delaney, Ireland's Olympic champion, that he "might as well take up tennis," according to the 1973 book Runners and Races:1500m./Mile by Cordner Nelson and Roberto Quercetani.
Lincoln held no bitterness about his string of second-place finishes.
"There's not the slightest shadow of doubt in anyone's mind, including my own, that I was inferior to both Landy and Elliott in terms of winning and losing races," Lincoln told the author Brian Lenton in his 1983 book, Through the Tape. "I never beat either so there's no point in discussing who was the better. What I think is important is what you feel you got out of it and what it did for you as a person. The fact that I was able to run against those fellows, I regard even now as a privilege. It's something my life would have been worse off for having not had."
Part of the interest in the friendly rivalry between the two Melbourne runners was that Lincoln trained mainly on intense repetition intervals, prescribed by his Austrian-born coach Franz Stampfl (who also helped Roger Bannister to the first sub-4:00 mile). Elliott was following the natural lifestyle and sand-dune resistance training advocated by Percy Cerutty.
Lincoln continued to run long after Elliott retired. For many years, Lincoln annually managed to "run his age" for the mile, running 5:00 at age 50, 5:30 at 55, and 6:00 at 60.
*