Melissa Whyte (born 1965?) ran for Inverness Harriers and enjoyed a very successful 'late-blooming' career, after keeping fit in previous years.
In 2008, she ran the fastest time at the North District XC Relays and IH won the title. In 2009, Melissa won individual gold in the North District XC Championships, leading Inverness H to the title. In addition, she won several road races in Highland and Moray.
In 2010, 2011 and 2012, she won with ease the W45 Scottish Masters XC title. Her 2012 performance was extraordinary, since she finished first in front of W35 and W40 competitors and became the oldest person ever to win the SWCC Vets Cup.
The British and Irish Masters International XC is a most prestigious annual event. Melissa Whyte was third overall in 2010 but won the W45 category; in 2011 she was fourth overall but W45 champion again.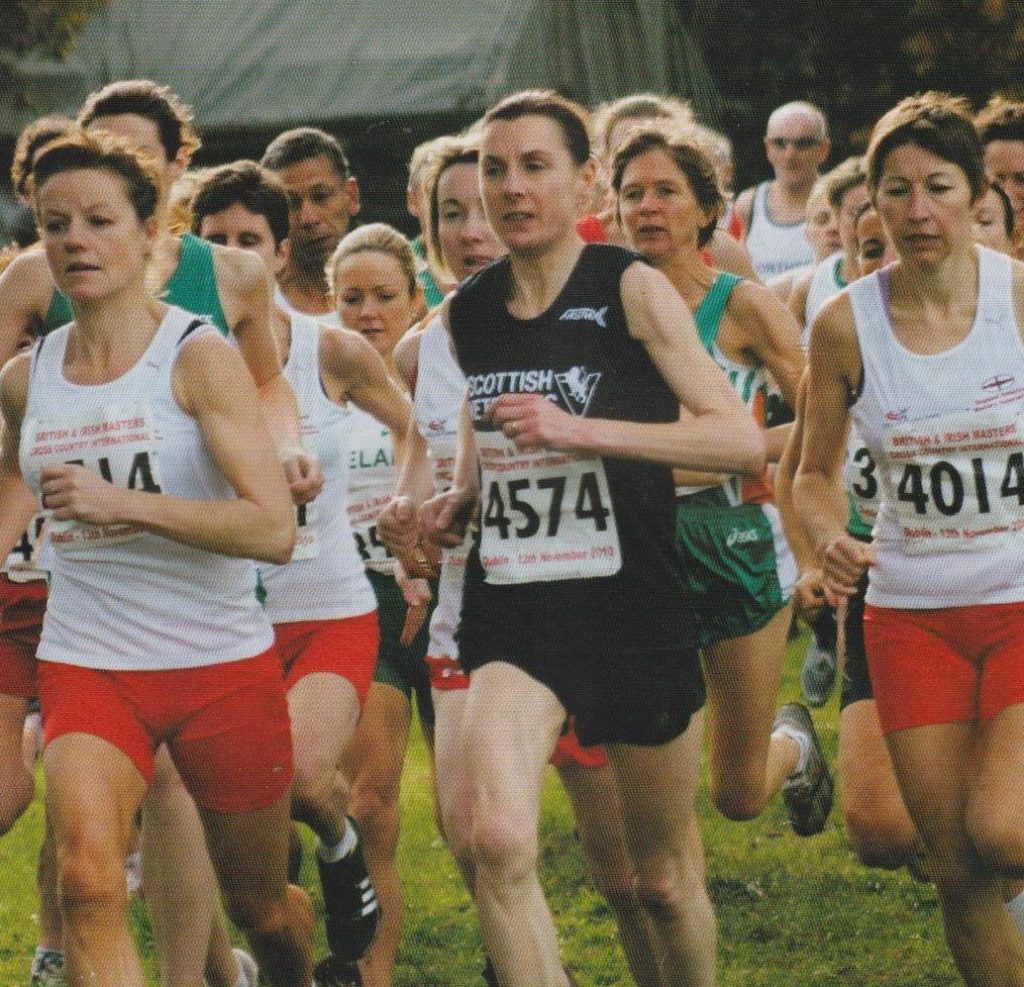 Melissa Whyte (number 4574) in the British and Irish Masters International Cross-Country
She won a silver medal in the (Senior) Scottish Half Marathon Championships in 2011 and won the Masters division.
In the Scottish Senior National XC Championships, Melissa was 8th in 2010 and 7th in 2011. Consequently, aged 45, in March 2011, she ran for Scotland in the Home Countries XC International at Antrim, Northern Ireland. Melissa Whyte finished 16th (third Scottish counter) and Scotland beat Ulster, Ireland and Wales.