Judith Shepherd was a very good athlete indeed. She competed for Bearsden Academy, Western AC, City of Glasgow AC and Clemson University in the USA. She also ran for Scottish Schools, Scotland and Great Britain. Winner of the SWAAA 3000m three times (1977, 78 and 79), she was also second in the 1500m in 1977 and second in the 3000m in 1984 and third in the 3000m in 1981. She was also ranked every year from 1974 to 1985 with consistently good times over 1500m, One Mile and 3000m. Judith's career is profiled here . Some of her medals and trophies are below with introductory comments by Colin Youngson.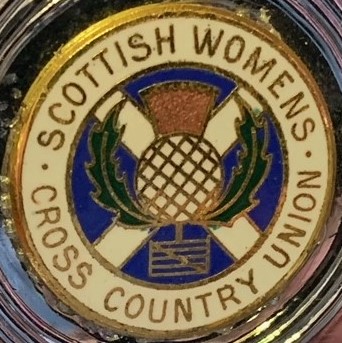 Judith Shepherd won Senior Scottish Championships on the track and over cross-country. In addition, she competed internationally many times for Scotland. Later on, she ran for Clemson University in the USA. Here are some of her awards. Many thanks are due to David Galloway, who selected and photographed this collection.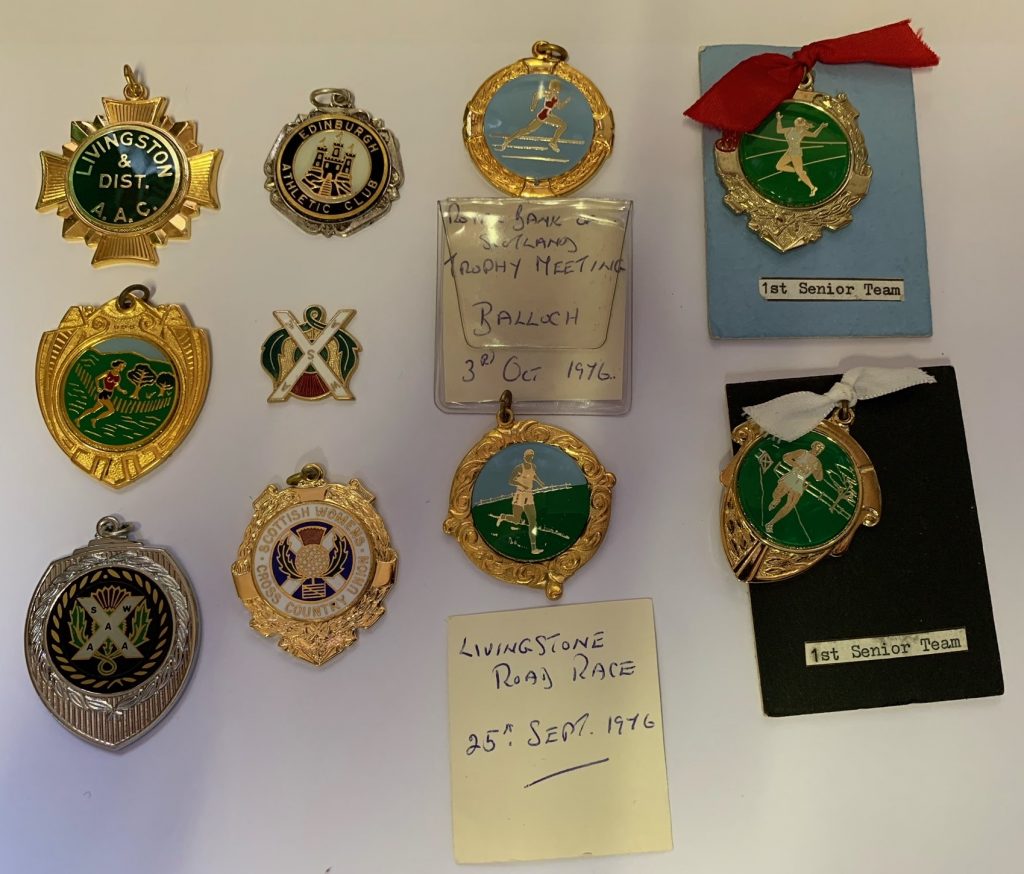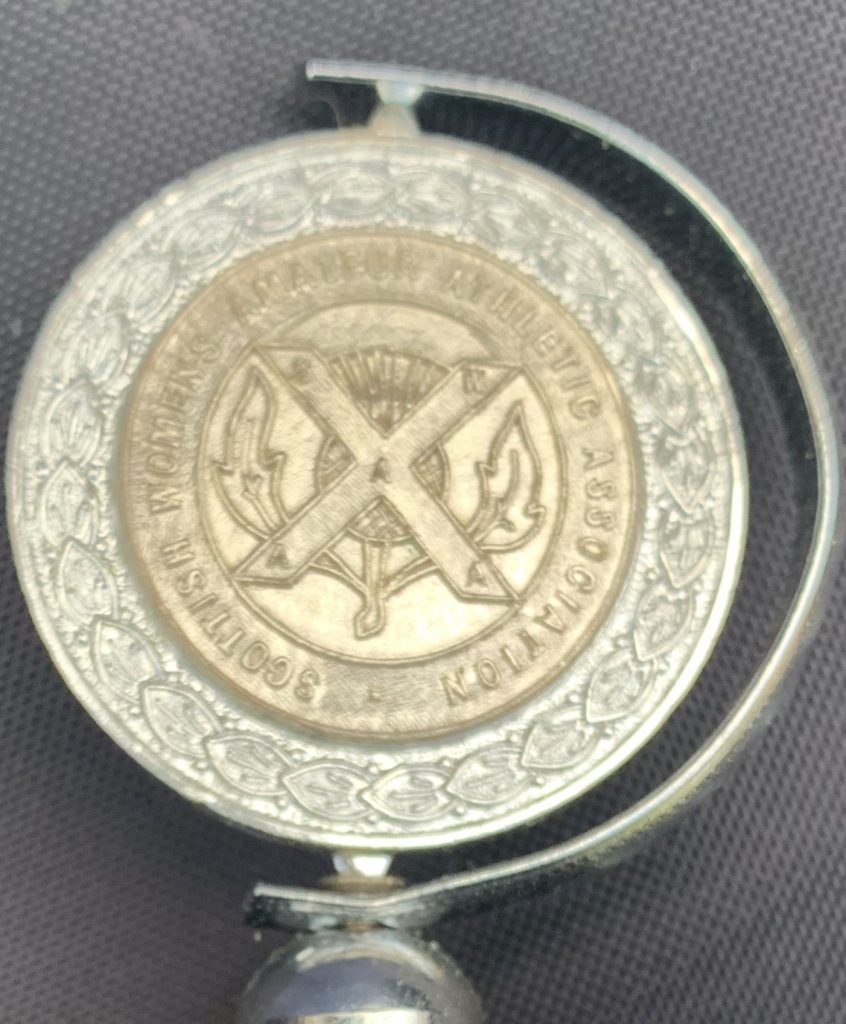 1977 1500m silver medal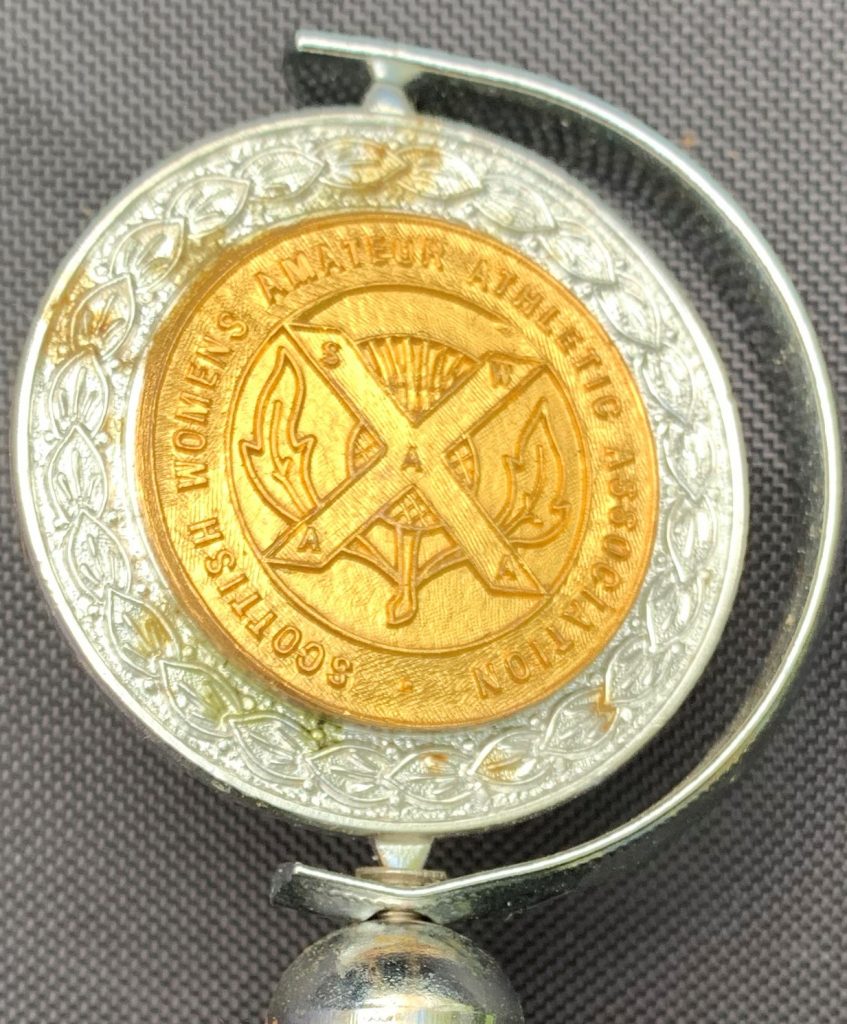 1977 3000m gold medal.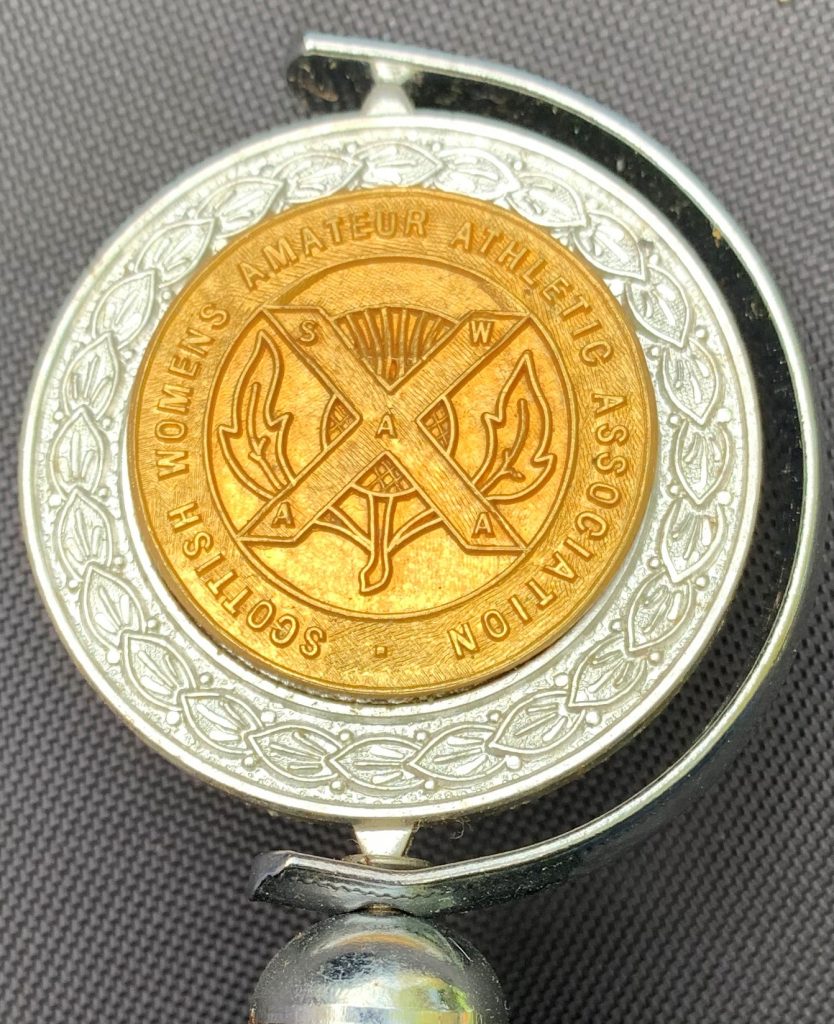 1978 3000m gold medal. Judith won this event for the third successive time in 1979.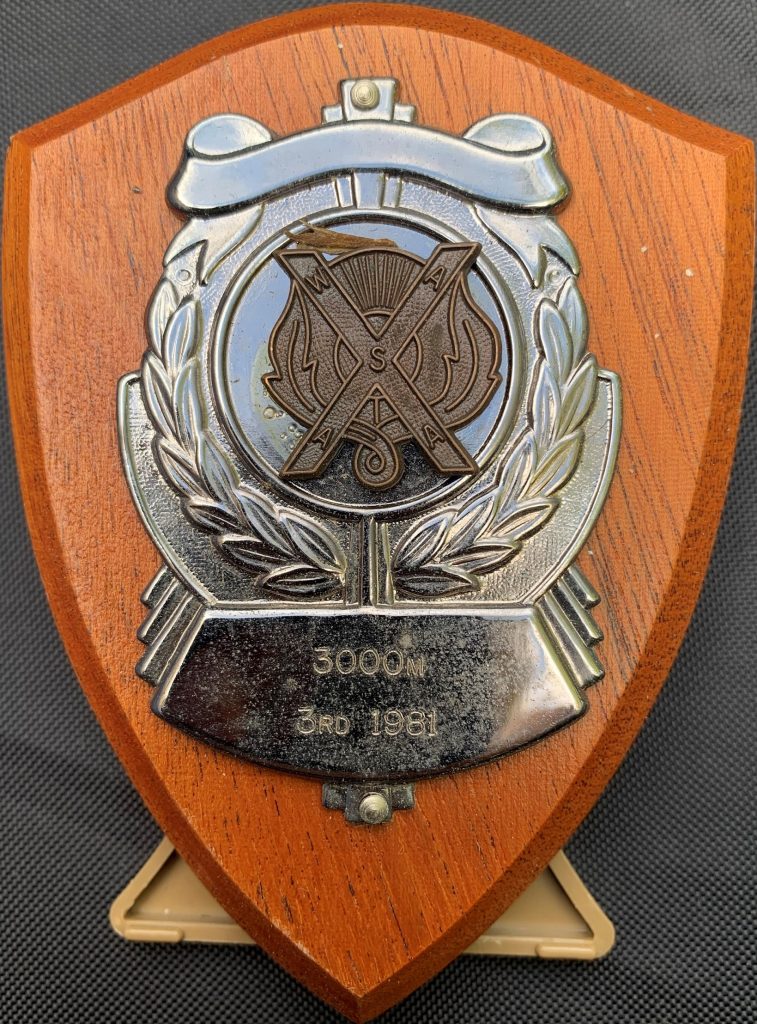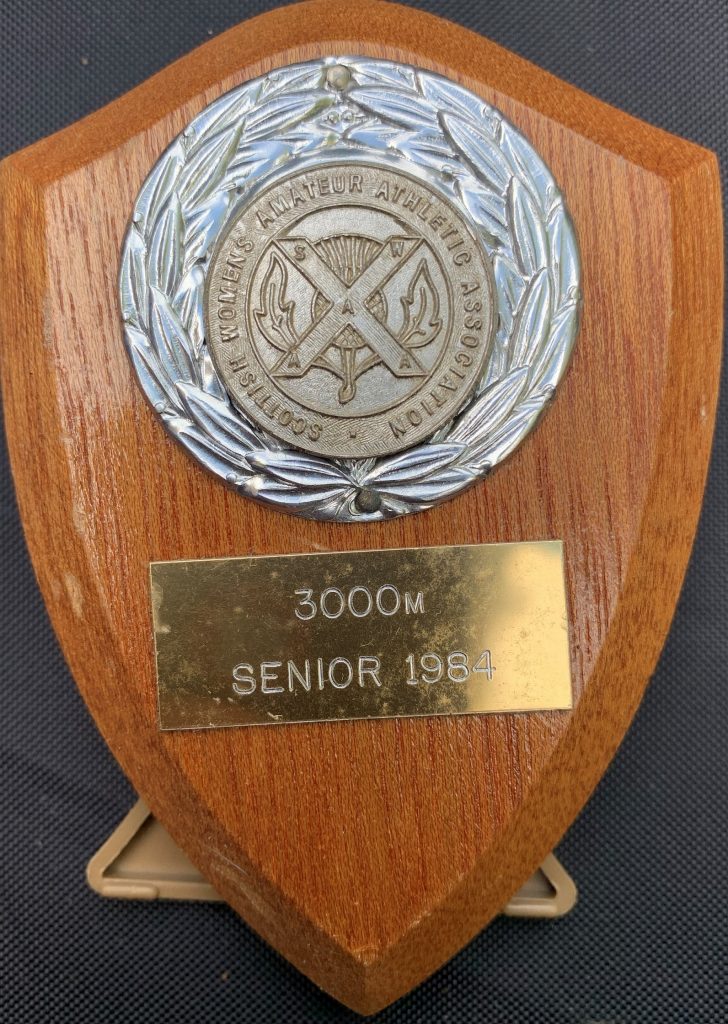 1984 3000m silver medal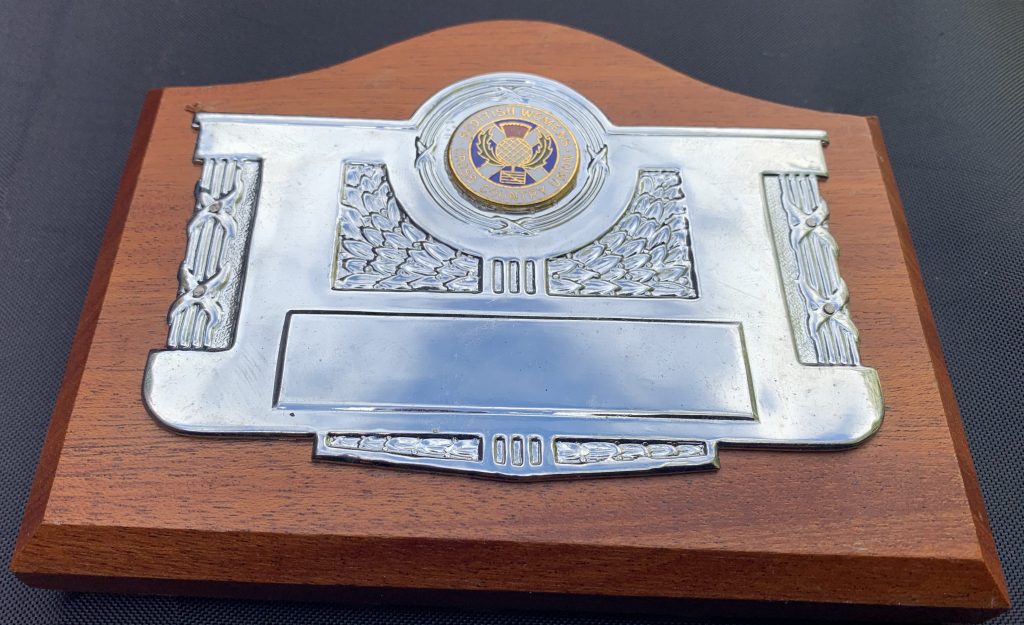 In the 1978 and 1979 Senior National CC Championships, Judith won individual gold. Her team (Glasgow AC) finished first too.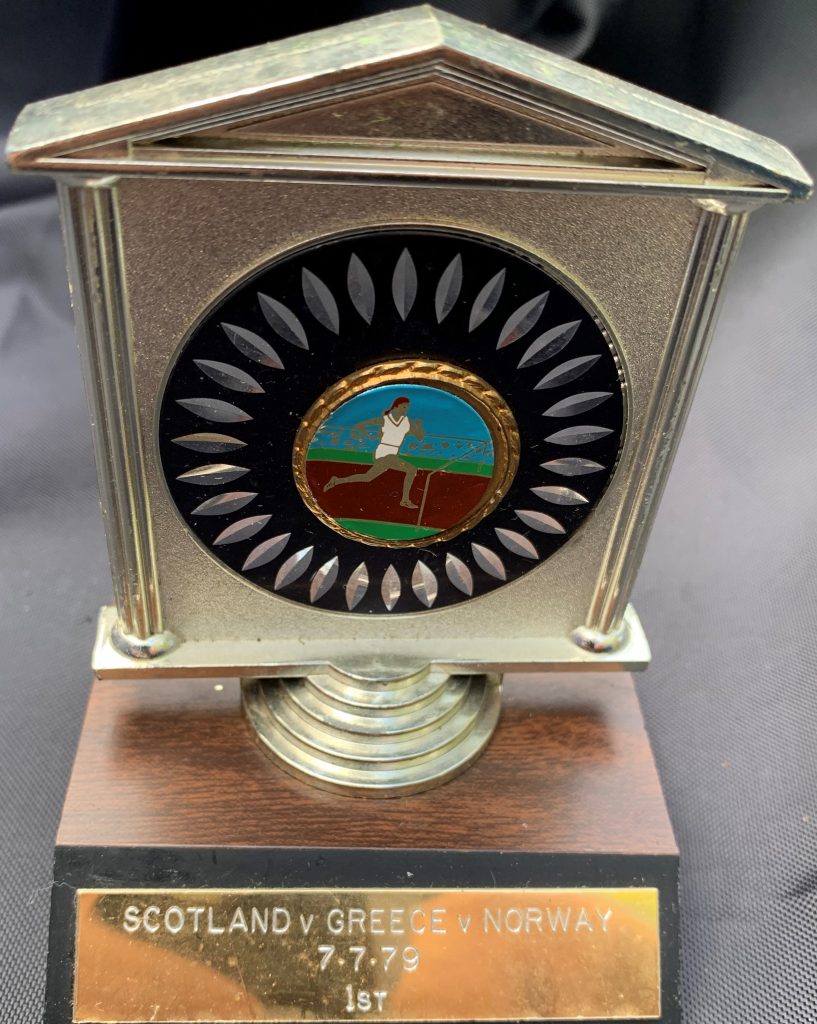 Judith won international track races for Scotland over 1500m (v Wales and Israel in 1979) and 3000m (v Norway in 1977; v Greece in 1978; and the above match in 1979).

In 1979, at Cwmbran, Judith finished third in the Scotland v France match.
She also raced for Scotland in three International Cross-Country Championships: finishing first Scot twice, including a fine 22nd overall in 1978. In three Home International Cross-Country matches, she was first Scot twice, with a best place of 5th (1978).
Below are some of her USA mementos.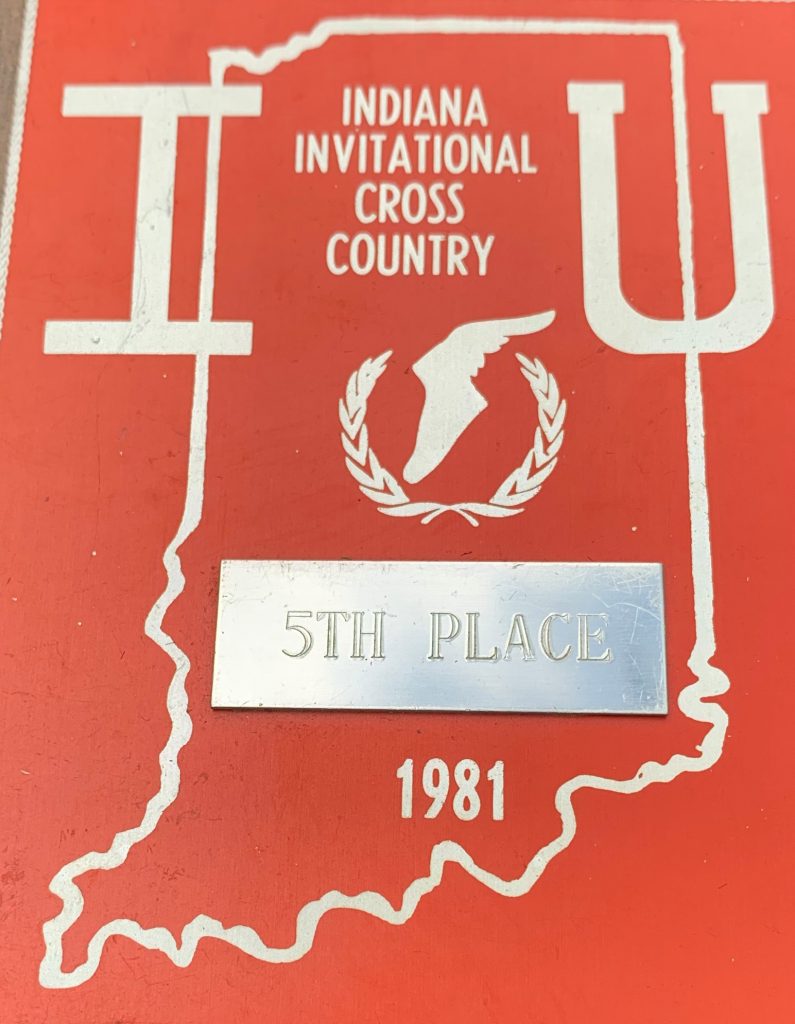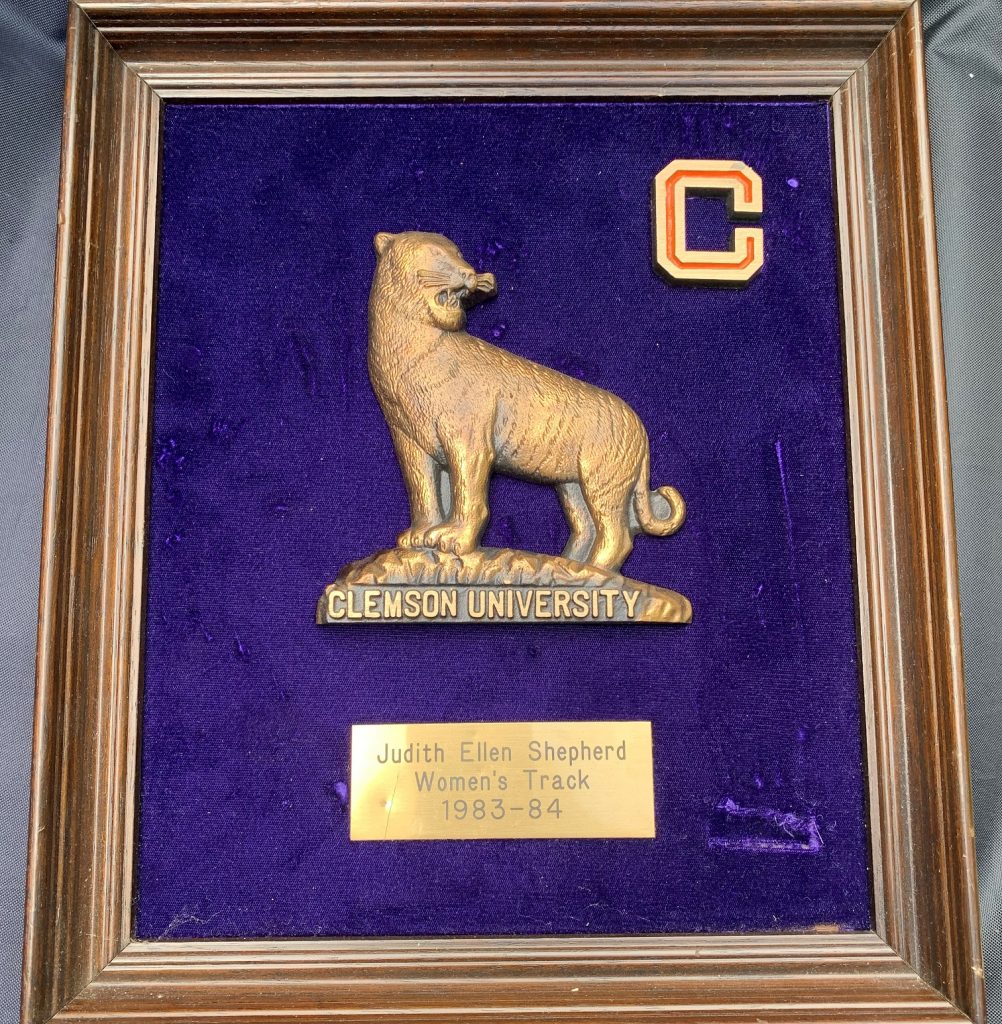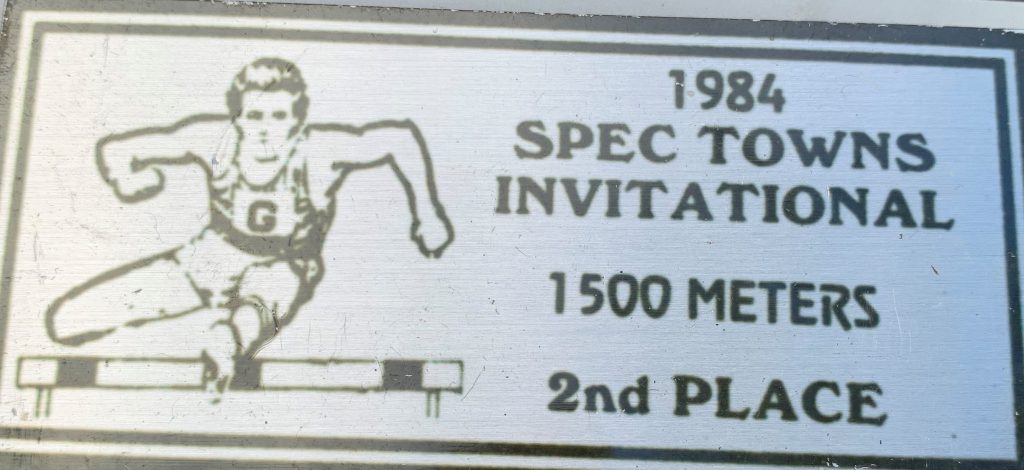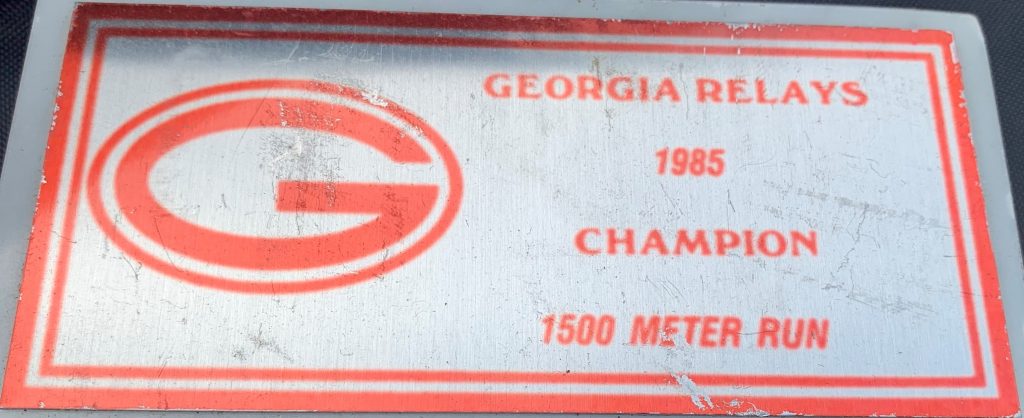 It is an interesting display. Awards and trophies awarded change over the years – medals or shields or trophies with whirlies on them or even small statuettes. Several types of trophies are shown here. It is also an indication of the range of events on track and over country that she ran in with distinction. Thanks to Dave and Colin.