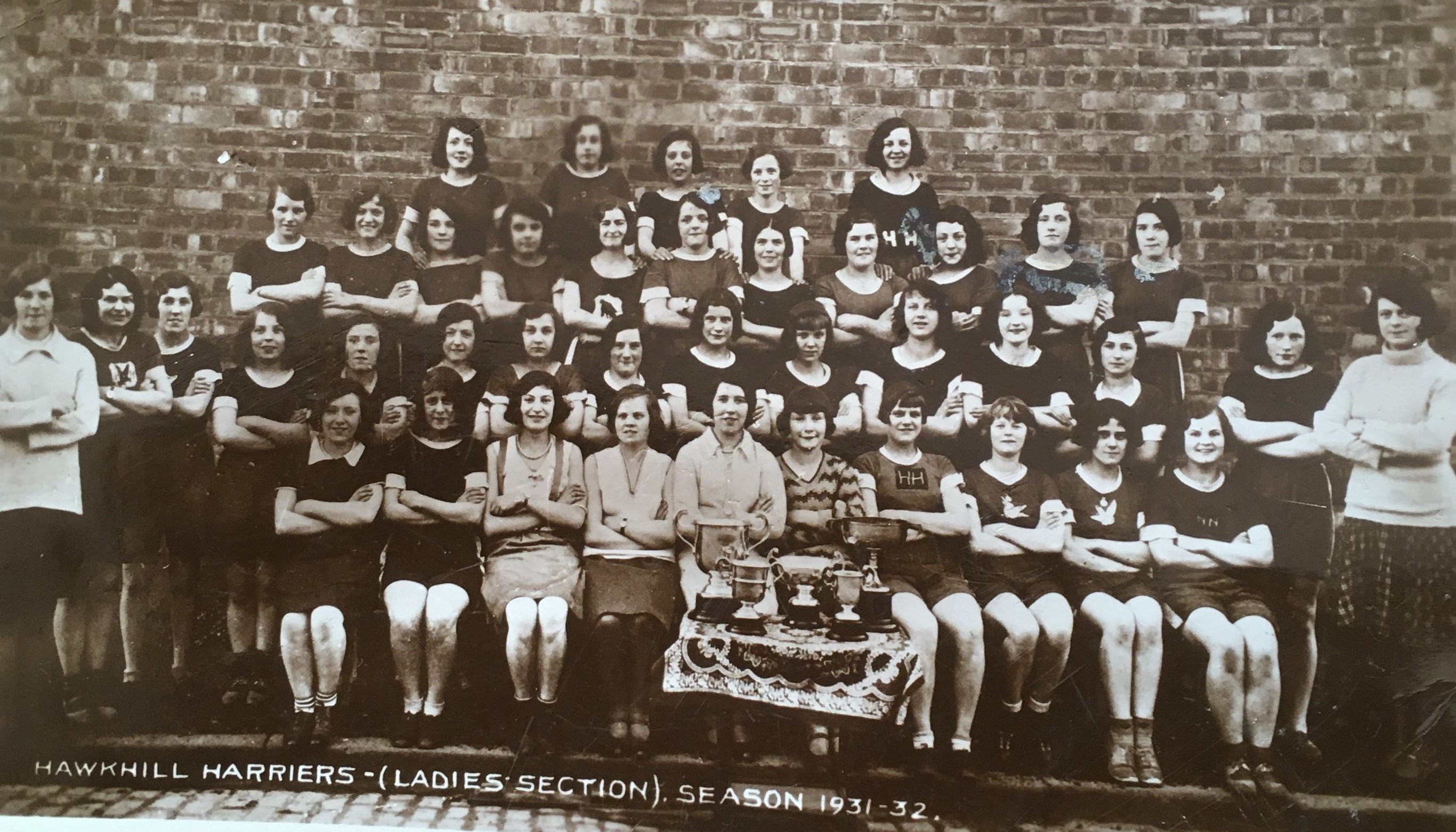 Janet Fransen was a good runner for many years and a member of Dundee Hawkhill Harriers when she met George Haskett. She was not just any member of the club – she was one of the best track athletes. It was not a small section – look at the photograph above – and she seems to have been one of the best they had on the track. Nettie is in the second row, fourth from the right.
Running as early as 1931, she ran on 1st June at Dundee Lifeboat Sports in the 220 yards. Miss N Fransen (off 6 yards) won. She must have been running well since 6 yards in 220 is a very short mark. A year later on 4th June 1932, at Dens Park, she ran in the Dundee Sports Association meeting in the Ladies 100 yards handicap open with both ladies running from 6 yards. She also ran in the relay where the team of Fransen, Laird, Christie and Robson was second to Aberdeen. Two weeks later, on 20th June, at Midmill Sports, in the 100 yards handicap, N Fransen (5 yards) won in 12 seconds.
The following summer saw her on 5th June competing in the club sports when the photograph below was taken. Two days later the report on the meeting held at Constable Park in Dundee was published. In the 440 yards championship, N Fransen was first in 74 seconds. In the Overall Championship to that point the leader was the same N Fransen.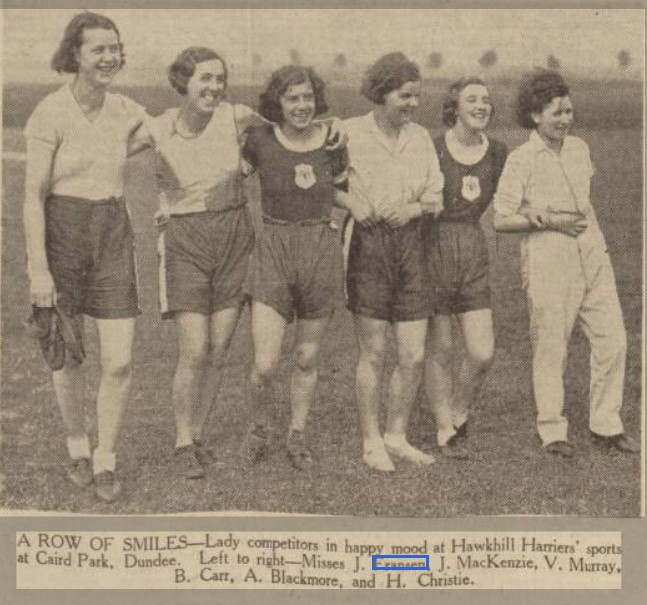 The reports on the Ladies events were few and far between but on 19th July 1934, the report on the Broughty Sports 100 yards handicap included 3rd Miss J Fransen. Jump to 1935 and on 20th May, the Hawkhill v St Andrews University match was held at the UCD grounds where for the first time a women's contest was held. N Fransen was third in the long jump and third equal in the high jump with Mildred Storrar, the cross-country champion. And then another year on we see that she was still running well when 0n 16th July 1936, at the Broughty Sports Carnival, the 100 yards ladies resulted in 1. Miss C Donnet, 2 Miss N Fransen, 3 Miss M Storrar. Chrissie Donnet was to be Nettie Fransen's sister-in-law before very long, when they married two of the Haskett brothers. Nettie would go on to marry George, the oldest brother, and Chrissie would marry Charlie (Chick) Haskett.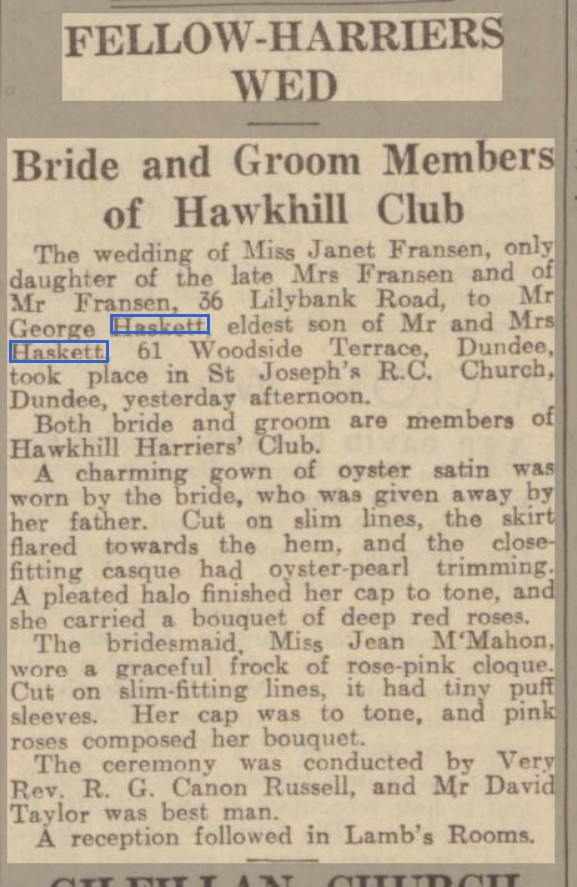 Unfortunately, as was the practice in the 1930's and 1940's marriage – for a woman – usually meant an end to sporting activity. It had however been a very good career in a sport which she seemed to enjoy very much.