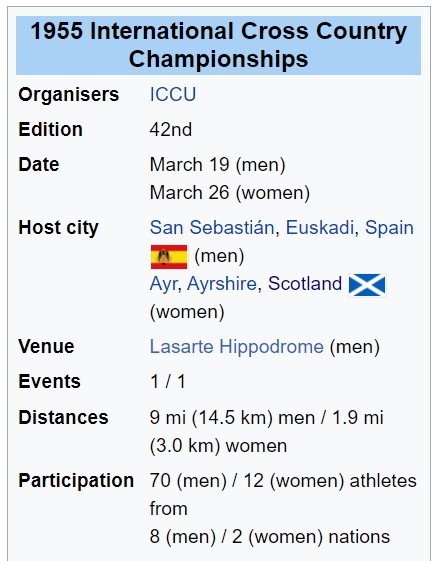 This was the first international cross-country race in Scotland although it was not an official women's championship. Still not men and women at the same venue, the men competed at San Sebastian and the women in Ayr. There were different dates (the men a week before the women and where the men had seven other nations to contend with, the women's match was against England, and only England.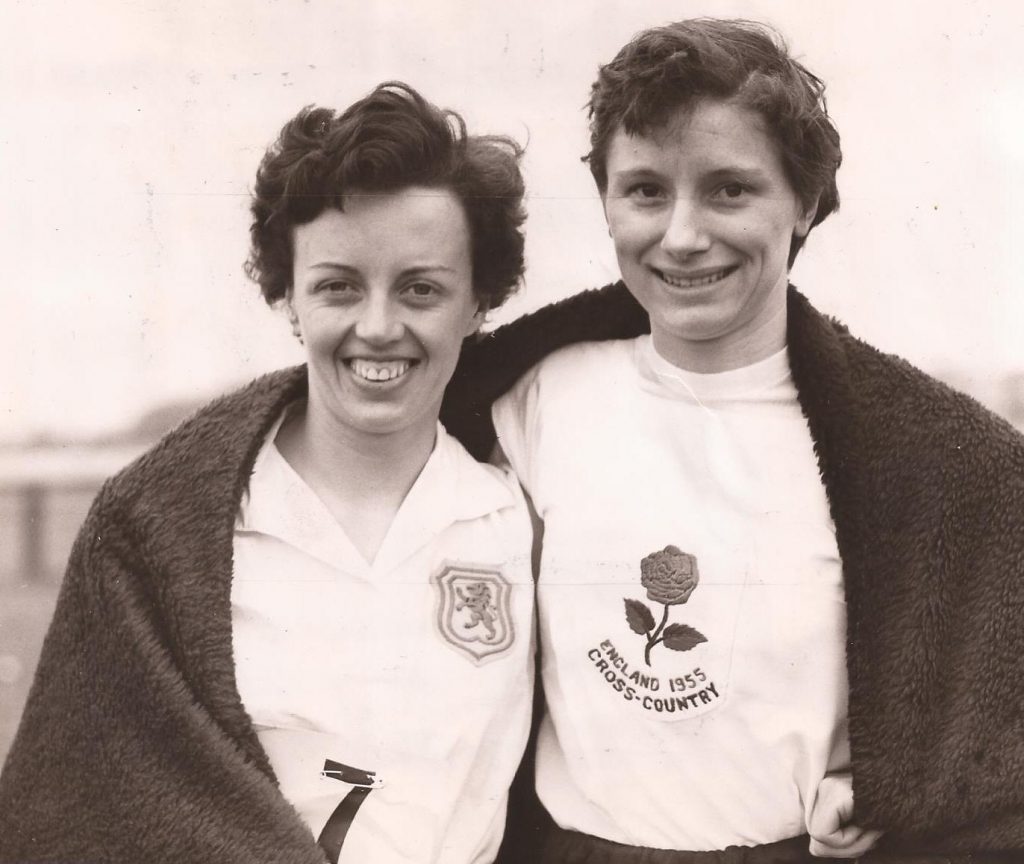 The two team captains: Aileen Drummond for Scotland and Diane Leather for England.
The first women's international had been held in 1954 at Perry Barr in Birmingham, and the second was at Ayr in 1955. Both were unofficial but they were being held, nevertheless, under the banner of the ICCU. However, regardless of whether we speak of the men's or women's race, a look at the results indicates their strength across the board.

The women's team was selected from their national championship which was held at Ayr. The result was a victory for Aileen Drummond (Maryhill) from Catherine Boyes (Maryhill), Elizabeth McLeod (Unatt), MollieFerguson (Springburn), Agnes Elder (Maryhill), Doreen Fulton (Springburn) and Mary Campbell (Maryhill). For some reason, there were no reports in any of the usual newspapers but fortunately there is a detailed one in Wikipedia. The race result from that sourse was as follows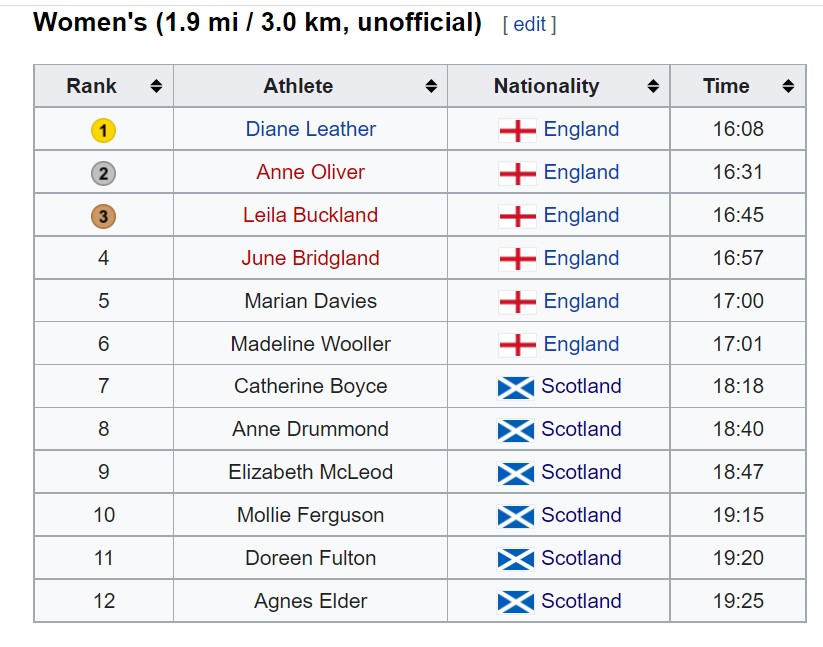 The team result seems clear enough! The women's race was the extent of the international in Scotland that time round – as already pointed out, the men were running in Spain and there was another disappointment for us. The Glasgow Herald headline alone tells the tale.