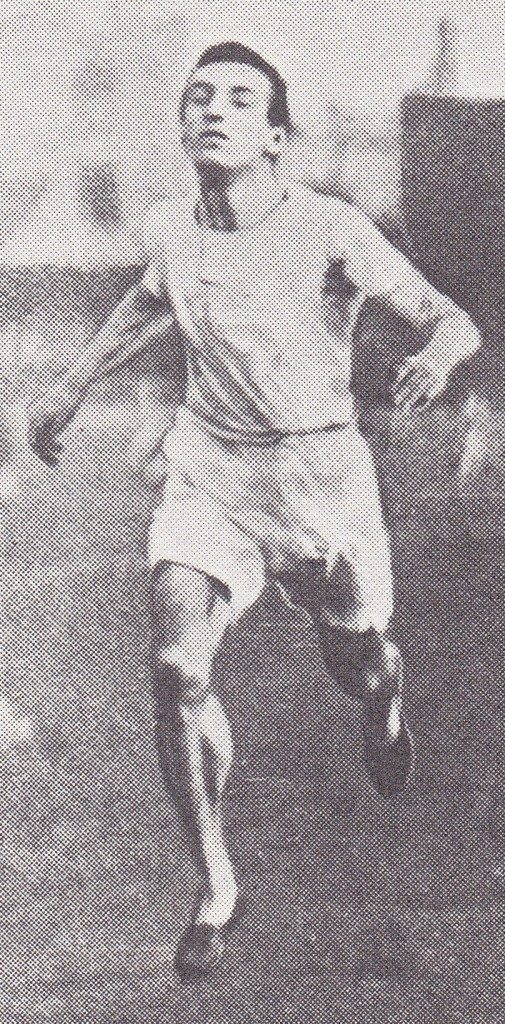 JP Stark, Glasgow
In 1905, the Inter-Varsity Sports were held on 12th June and the Scotsman printed a very full report of the event despite there being many other athletic meetings on the day. The Free Gardeners Sports were held at Powderhall (a big meeting with, for instance, sixteen heats of the 120 yards), the Abercorn FC Sports in Paisley (another big amateur sports meeting, the even bigger West of Scotland Harriers Sports Meeting at Ibrox, Cupar Highland Games, Falkirk Junior Games, Clack,annan Games, the Hawick two-day Games as well as several other smaller local meetings) so it was a busy weekend.
"Aberdeen was on Saturday the venue for the annual athletic sports between the Scottish Universities, and the recreation grounds at the King's College afforded ample accommodation for the interesting event. Fine, if slightly cold weather, favoured the occasion, and the attendance, which was good, included a considerable number of Ladies. An agreeable feature was the musical programme discourse by the band of the Aberdeenshire Royal Garrison Artillery, led by Mr James Wood. To all sportsmen the various competitions were replete with attraction. Unfortunately for Edinburgh they were without Messrs Macrae and Irons, but gave a very good account of themselves, for in the end they tied with Glasgow for leading place. There were in all ten events on the card.
The first was the 100 yards race which, as was generally anticipated, easily fell to JP Stark, Glasgow, the Scottish champion. WH Welsh, who filled DJ Macrae's place, coming in second. The half mile proved exceptionally interesting. PF Hugo and AM Mathews represented Edinburgh, C Duguid and W Smellie represented Glasgow, and Aberdeen's men were A Murray and C Twort. Mathews led all the way until the last 100 yards or so, when Hugo pressed him on entering the straight. Then amidst much excitement on the part of the spectators, Twort came away in fine form and, passing Mathews about 20 yards from the tape, ultimately beat him by about half a yard, the plucky performance evoking hearty cheers. The time – 2 min 2 4-5th sec. – is the best yet achieved at the Inter University meeting, and experts regarded it as a very good performance on grass. Hugo was third. In the 220 yards, E Russell filled Macrae's place for Edinburgh, Welsh being their second string. Here, as in the opening event, Stark (Glasgow) was again victor, covering the distance in what was regarded as the fine time of 22 3-5th sec, and beating Welsh by three yards. That fine racer however once again asserted his supremacy as the record holder for the quarter mile by winning that event, on this occasion coming in first a few yards ahead of his team mate Hugo. Always a popular race, the hurdle race (120 yards) evoked keen interest. RS Stewart and Cookson championed Edinburgh, while A Gordon and AN Gordon were Glasgow's representatives and HR Neilson and GM Bain did service for Aberdeen. This was a spiritedly conducted contest. Stewart (who had been fancied for first place) was outdistanced by both Aberdeen men, and had to take third position, some two yards behind Bain, for Neilson came in first by just a foot, his time being 17 seconds. In the Mile Mathews, as last year, proved the winner, defeating Dawson (Aberdeen) by 25 yards, while JH Bennett, the other Edinburgh runner, pluckily persevering, arrived third. The remaining three competitors dropped out. The jumping competitions came in for a good deal of notice, G Carmichael (Edinburgh) leading in the Broad Jump by 20 feet 1/2 inch with R Twort (Aberdeen) and Wilson (Glasgow) tieing for second place at 19 ft 10 1/2 in. Cookson dropped out at 19 fet 5 ins. Last year at Glasgow, DJ Macrae (Edinburgh) cleared 23 ft 2 ins. In the weights the leading honours fell to R Gunn (Glasgow) . It was after 6 o'clock before the sports terminated. … Th result of the day's contests was a tie between Edinburgh and Glasgow with 11 points ; Aberdeen gained 8 points.
It was the typical Scotsman report which beautifully wrote up the meeting from an Edinburgh point of view – note that the results of the throws competitions were not included although they appeared in the list of results that followed. For the record, Glasgow had one and two in Putting the Weight with Gunn and McDonald achieving 40′ 4″ and 38′ 2″ respectively, Gunn won the Hammer (111′ 4″) from Macpherson (Edinburgh 99′ 2″) and there was no javelin that year.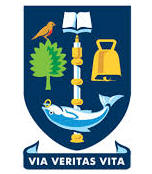 On 9th June, 1906, Glasgow Universitry held their own sports at the grounds of Glasgow University as preparation for the Inter-Varsity Games, and Aberdeen University held their Sports which included fourteen events, at the King's College Grounds on the same day. The big event was held the following week at Craiglockhart in Edinburgh on a wet and miserable afternoon where the reports all said that the performances in all events were adversely affected. The results were as follows:
100 yards:
Ht 1: 1. E Russell (Edinburgh); 2. J Walker (Glasgow) 10 3-5th sec. Stark did not compete although he was present.
Ht 2: 1. GH Weller (Glasgow); 2. ID Dickson (Edinburgh) 10 3-5th sec
Final: 1. GH Weller; 2. E Russell; 3. ID Dickson 10 4-5th sec. Less than a yard separated the men at the finish.
High Jump: 1. JB Milne (Edinburgh) 5′ 6″; 2. J Murray (Aberdeen) and J Walker (St Andrews) tie 5′ 0 1/4″
880 Yards: 1. CC Twort (Aberdeen); 2. AM Mathews (Edinburgh); 3. T Jack (Edinburgh). Time 2 min 10 sec.
Throwing the Hammer: 1. TY Bremner (Aberdeen) 96′ 1″; 2. H Macpherson (Edinburgh); 3. N McInnes (Glasgow)
120 yards hurdles: 1.. RS Steuart (Edinburgh); 2. Alex Gordon (Glasgow); 3. H Hoyland (Edinburgh). Time 17 3-5th sec
220 yards: 1. WH Welsh (Edinburgh); 2. D Dickson (Edinburgh); 3. James B Struthers (Glasgow) Time 24 4-5th sec
Putting the Weight: 1. A MacDonald (Glasgow) 39′ 1″; 2. WH Welsh (Edinburgh) 36′ 1″; 3. N McInnes (Glasgow).
One Mile: 1. AM Mathews (Edinburgh); 2. CC Twort (Aberdeen); 3. MB Ward (Edinburgh) Time 4 min 55 1/2 sec
Broad Jump: 1. HA Cookson (Edinburgh); 2. John Murray (Aberdeen); 3. HGM Wilson (Aberdeen) Distance 19′ 7″
440 yards: 1. WH Welsh (Edinburgh); 2. ID Dickson (Edinburgh); 3. D Gillespie (St Andrews). Time 56 secs.
This was the year when St Andrews returned to the meeting, their first entry since the event's restart. It was a welcome return but their lack of previous experience showed in the fourth position that they occupied at the end of the day. Team Result:
Edinburgh 40 points; 2. Aberdeen 14 1/2 Points; 3. Glasgow 13; 4. St Andrews 2 1/2.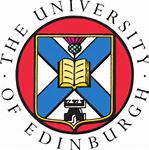 In 1906 the meeting was held on 16th June in St Andrews The report in the Glasgow Herald was interesting, apart from the report on the meeting, for what it had to say about the facilities at St Andrews. The Herald of 18th June reported as follows:
"The Inter-Varsity ended in a very pronounced win for Edinburgh University whose representatives scored 40 points against 14 1/2 by Aberdeen, 13 for Glasgow and 2 1/2 for St Andrews. This is the first time the students of the "Grey City" have taken part in the contest, and if they did not cover themselves with glory they will no doubt do much better in the future. Thanks to the generosity of their Lord Rector they have a recreation ground which is second to none in Scotland alike in regard to situation and general appointments, and it will be nothing short of a reproach to Fifeshire students if they do not make the most of it. JP Stark, the SAAA Sprint Champion, was not among the competitors, but for all that the 100 yards fell to Glasgow, GH Walker winning after an exciting finish with JD Dickson who, the previous week, won the sprint at the West of Scotland Sports. WH Welsh who seems to have got back some of his old form won the 220 and 440 yards while he was second in the weight, which was the only other first scored by Glasgow, A McDonald putting 39 feet 5 in. AM Mathew annexed the half mile and the mile for Edinburgh, and AH Cookson of the same 'Varsity covered 19 feet 3 in in the broad jump, while the modest performance of 5 feet 6 in won the high jump for Edinburgh."
*
Edinburgh won a fairly wide margin again on 15th June, 1907, when the championships were held at Anniesland in Glasgow, the result being Edinburgh 32, Glasgow 23 1/2, Aberdeen 12 and St Andrews 2 1/2. The report said right at the start that St Andrews was not up to anything like full strength. JD Dickson had three firsts in the 100, 220 and 440 yards and was largely responsible for Edinburgh's success. "There was a surprise in the half mile, Aberdeen providing first man, and thereby defeating such stagers as AM Mathews and T Jack, both of whom made short work of all opposition in the Mile event. Glasgow excelled in the hurdles, getting first and second thereby crying quits with Edinburgh who had a similar number of points (6) in the Mile. The proceedings were a little dull and it was remarked by those who have followed University athletics in Scotland this season that the quality is scarcely up to the quality of some recent years. The fact is athletics are not taken as seriously as they might be at our centres of culture."
Maybe a bit harsh at the end – among the athletes mentioned above, Tom Jack won the SAAA 10 miles 6 times, the four miles once and won other medals in the mile and four miles; Mathews was second to no less than John McGough three times in the national championships and Dickson after gaining two third places in the Scottish championships, would go on to win the 220 and 440, with a second in the 100 yards in 1909. There was a lot of talent there. The un-named victor in the half mile for Aberdeen was CC Twort who had run so well in previous Inter-Varsity events.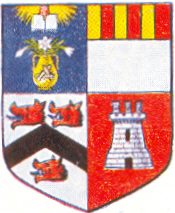 EUAC Sports 13th June, 1908;
"Favoured with splendid weather, the Scottish Inter-University Athletic Sports held at University Recreation Park, St Andrews on Saturday afternoon, were carried through with great success before a large and fashionable gathering. The contests were under SAAA rules.
100 yards race Final: 1. JD Dickson, Edinburgh; 2. EFW MacKenzie, Edinburgh; 3. R Gilmour, St Andrews Time 10 2-5th sec
High Jump: 1. GH Wilson, Glasgow, 5 ft 5 in; 2. GR MacDonald, Aberdeen, 5 ft 4 in; 3. JR Izat Edinburgh, 5 ft 2 in
Half mile: 1. CC Twort, Aberdeen; 2. JW Bruce, Edinburgh; 3. A Gray, Aberdeen. Time: 2 min 6 4-5th sec
120 yards hurdles Final: 1. EFW MacKenzie, Edinburgh; 2. T Prain, St Andrews; 3. H Hoyland, Edinburgh. Time 17 4-5th
Throwing the Hammer, 16lb: 1. R MacPherson, Edinburgh, 101 ft 7 1/2 in; 2. G Wilson, Edinburgh, 96 ft 8 in; 3. CR Glass, Aberdeen, 94 ft 8 in.
220 yards: 1. JD Dickson, Edinburgh; 2. EFW MacKenzie, Edinburgh; 3. R Gilmour St Andrews. Time 23 2-5th sec
Putting the Weight, 16 lb: 1. R MacPherson, Edinburgh, 36 ft 1 in; 2. CK Smith, Aberdeen, 35 ft 11 in; 3. RD Sivwright, Edinburgh, 34 ft 10 in.
Broad Jump: 1. G Stephen, St Andrews, 241 ft 4 in; 2. RF Twort, Edinburgh, 21 ft 3 in; 3. AJ Cookson, Edinburgh, 19 ft 2 in
440 yards: 1. JD Davidson, Edinburgh; 2. RF Twort, Edinburgh; 3. AD Donald, Edinburgh. Time: 53 3-5th sec
One Mile: 1. CC Twort, Aberdeen; 2. A Gray, Aberdeen; 3. RT Johnstone, Edinburgh. Time: 4 min 47 3-5th sec
Team: 1. Edinburgh 38 points: Aberdeen 18, St Andrews 10 and Glasgow 4.
The only event which was described at all was the Mile where the first three were separated by only two feet.
*
In 1909, 19th June was the date of the contest which was held at King's College in Aberdeen on a showery day with few spectators. Dickson of Edinburgh won the 100, 220 and 440 yards and G Stephen of St Andrews won both high and broad jumps. Results:
100 yards: 1. JD Dickson, Edinburgh; 2. EFW MacKenzie, Edinburgh; 3. WL Kinlay, Glasgow. Time 10 4-5th sec
High jump: 1. G Stephen St Andrews, 5 ft 3 in; 2. AGG Ellis, Aberdeen, and J Izatt, Edinburgh, equal 5 ft 2 1/2 in
880 yards: 1. A Gray, Aberdeen; 2. T Welsh, Edinburgh; 3. JW Bruce, Edinburgh. Time 2 min 5 sec
Hurdles: 1. EFW MacKenzie; 2. RM Chance, Aberdeen; 3. GV Bogie, Edinburgh. Time 17 2-5th sec
Throwing the Hammer: 1. RDM MacPherson, Edinburgh, 113 ft (beating record of 111 ft 10 in at Aberdeen in 1902); 2. J McCrae, Glasgow; 3. FR Cramb, Aberdeen
220 yards: 1. JD Dickson, Edinburgh; 2. T Milroy, Aberdeen; 3. TA Clarke, Aberdeen. Time: 23 1-5th sec
Putting the Weight: 1. F MacCrae, Glasgow, 36 feet; 2. HDC Craig, St Andrews; 3. CK Smith, Aberdeen
Broad jump: 1. G Stephen, St Andrews, 20 feet; 2. RM Chance, Aberdeen; 3. J Cattanach, Edinburgh.
One Mile: 1. T Welsh, Edinburgh; 2. A Gray, Aberdeen; 3. WE Glover, Aberdeen. Time: 4 min 46 1-5th sec
440 yards: 1. JD Dickson; 2. JW Bruce, Edinburgh; 3. JA Clarke, Aberdeen. Time: 54 1-5th sec
Points totals: 1. Edinburgh 37 1/2; 2. Aberdeen 13 1/2; 3. St Andrews 10; 4. Glasgow 9.
The results above are as printed in the Glasgow Herald two days after the meeting – the initials may be wrong in some places – eg is it JA Clarke or TA Clarke or were there two of them; similarly is it J MacCrae or F MacCrae or both? Whatever it is, the result was another resounding victory for Edinburgh, and for Glasgow it was two fourth places in consecutive years.