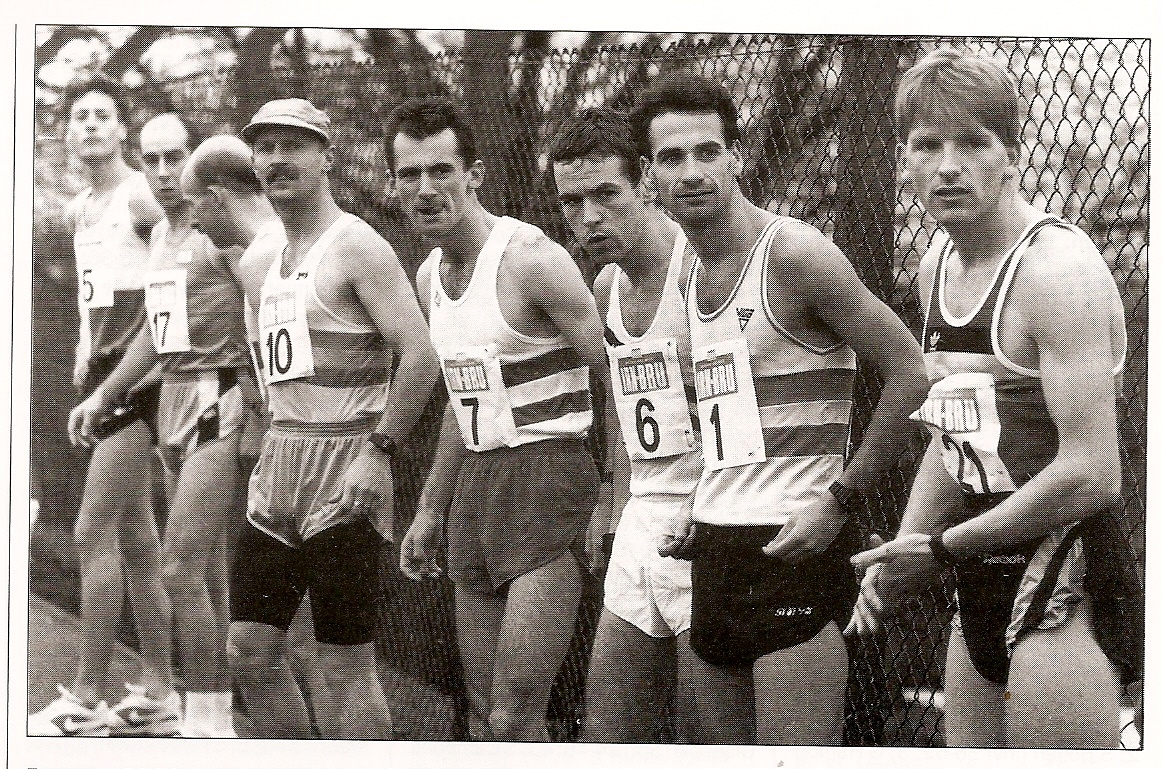 If the rivalry and anxiety were intense throughout, they were nearest the surface at the changeovers: This group includes Hammy Cox, Glen Stewart and Frank Boyne and their expressions tell a story.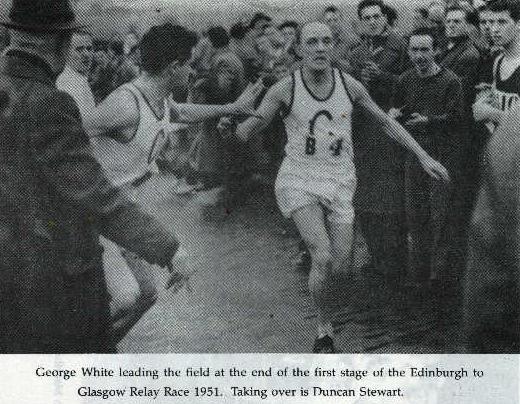 The year for the above photograph was 1952, not 1951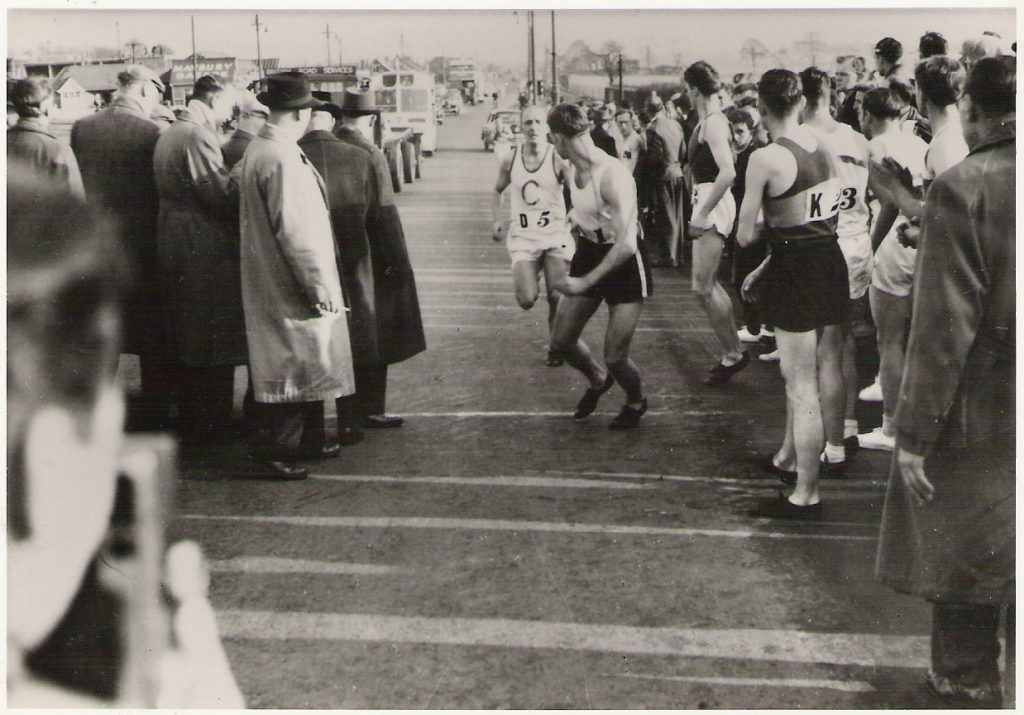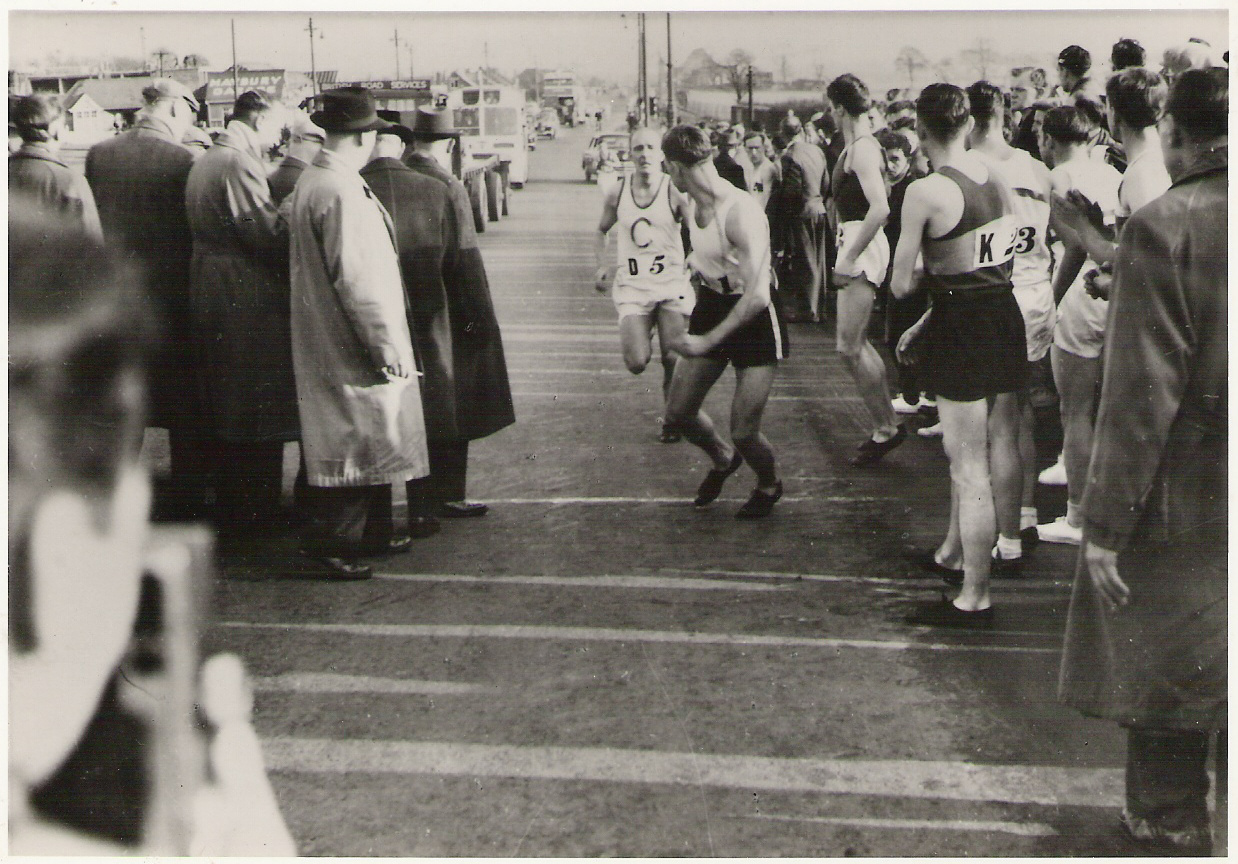 George White to Pat Younger, Clydesdale, 1954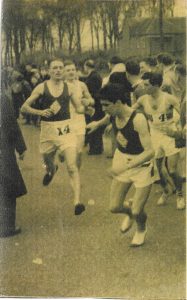 John Stevenson to Tom O'Reilly at the start of the fourth stage in 1954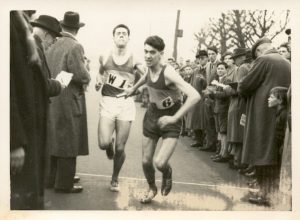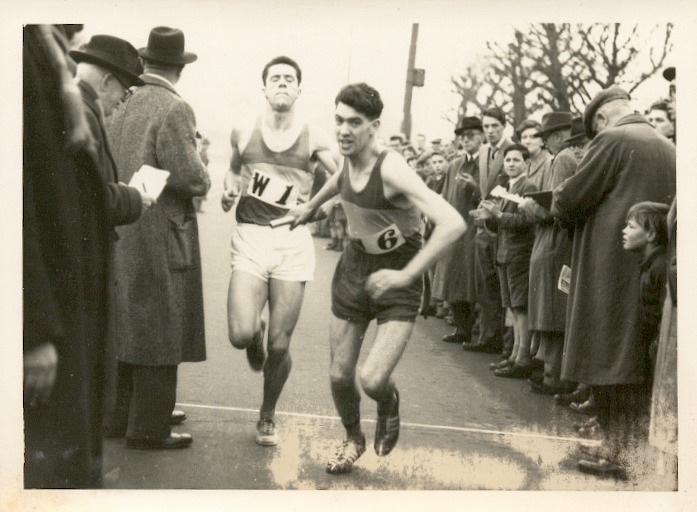 Graham Everett to Eddie Bannon, Shettleston, 1956
What follows is a series of changeover pictures. Photographs from Danny Wilmoth, Des Yuill, Graham MacIndoe, Graeme Orr and Alex Miller.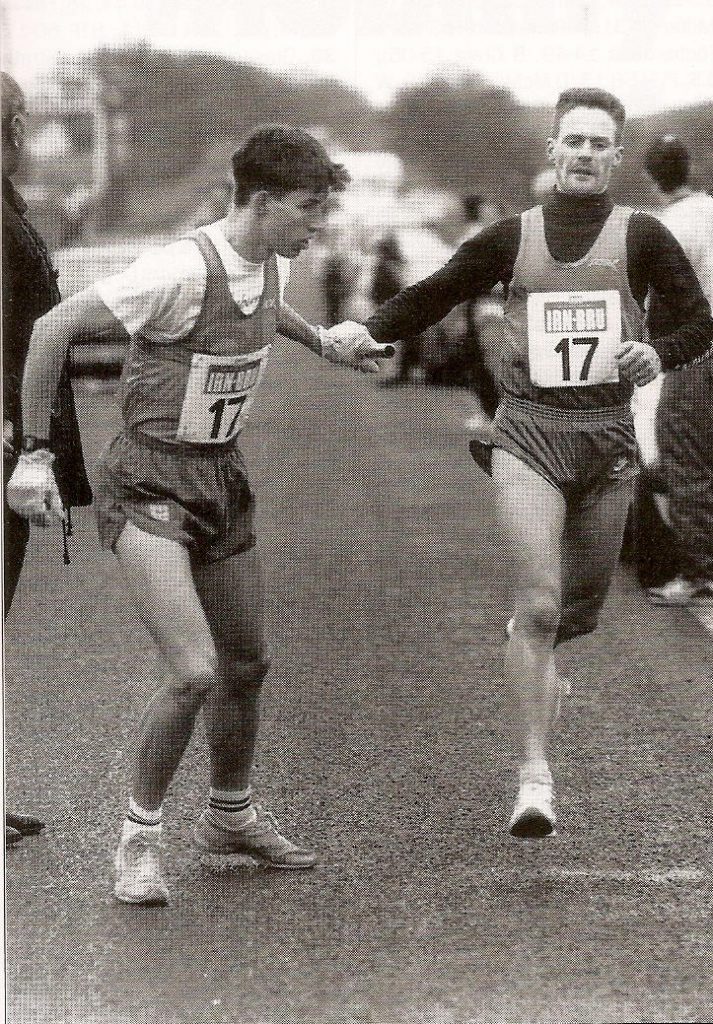 Tony Coyne to Billy Coyle (Shettleston)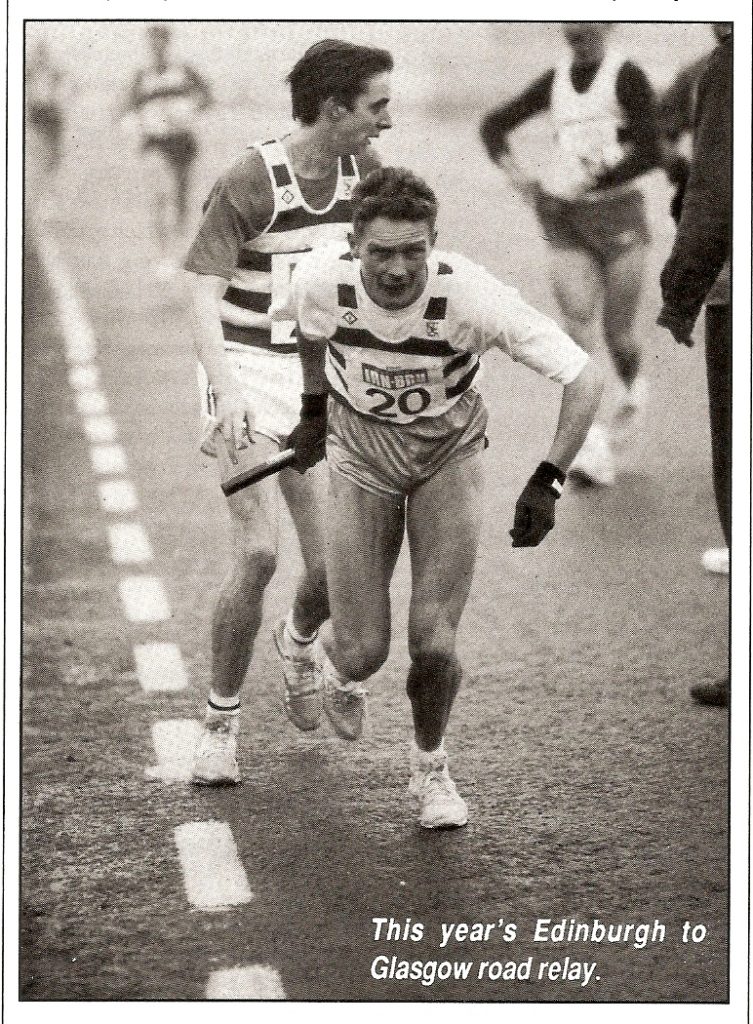 Stuart Barnett to Frank McGowan (Victoria Park)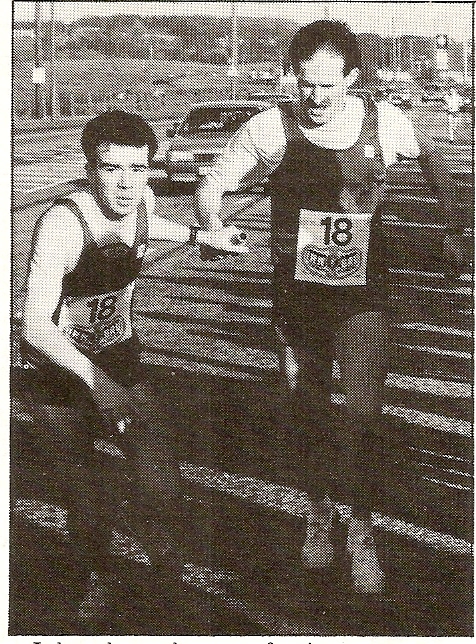 Frank Blackstock to young David Donnet (Springburn)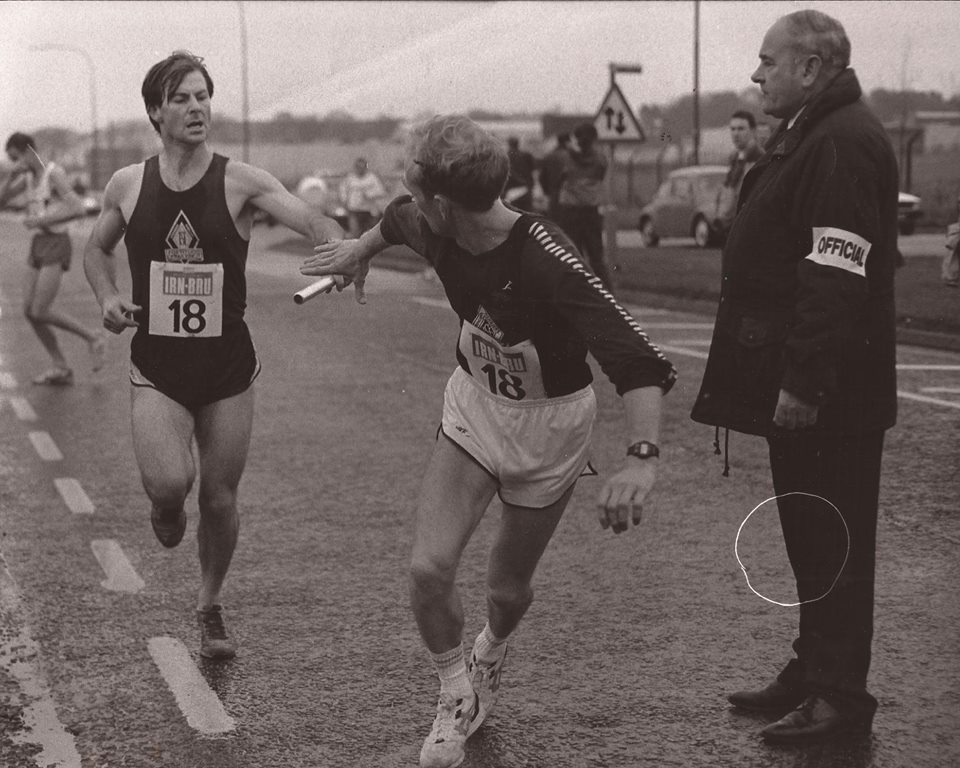 Alex McIndoe to Jim Cooper (Springburn)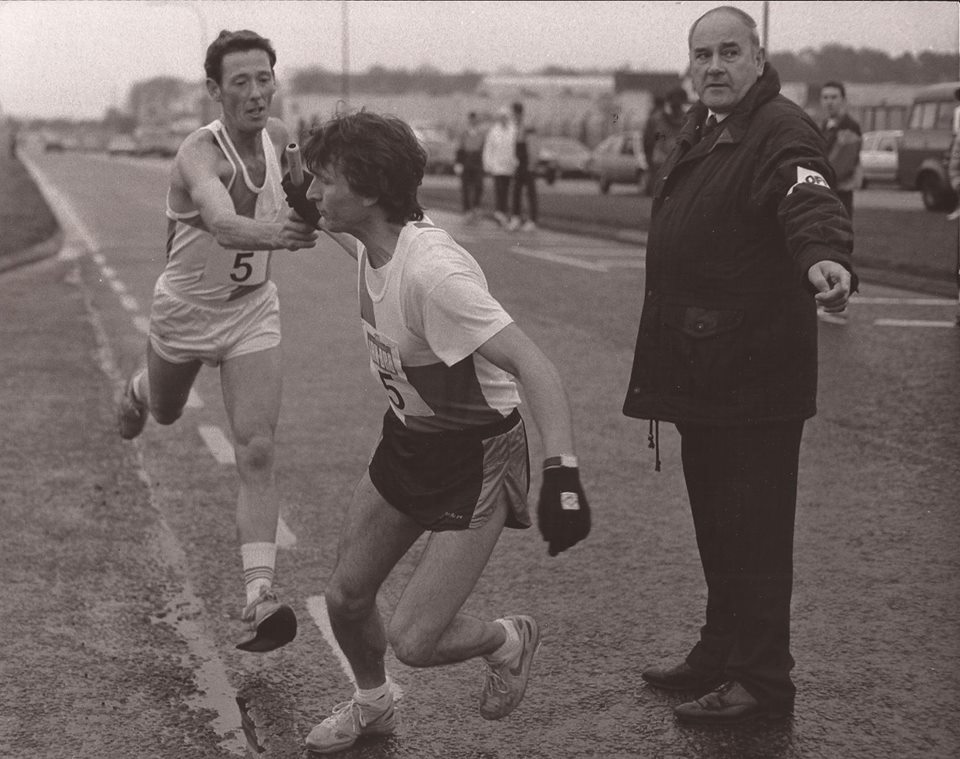 Dundee Hawkhill changeover under the watchful Danny Wilmoth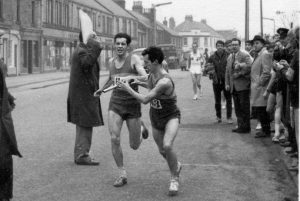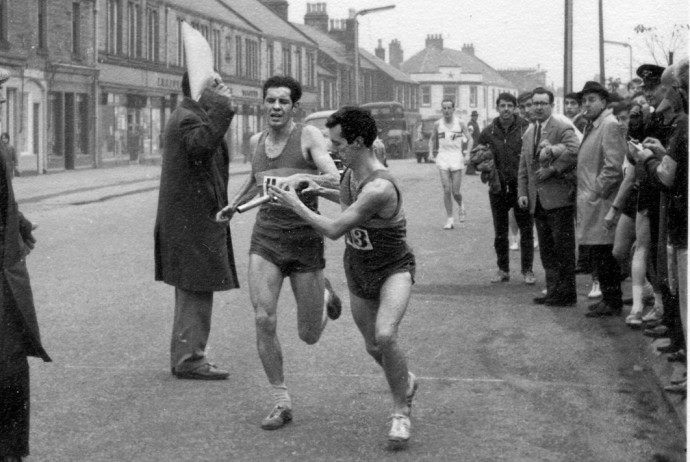 Bill Scally to Les Menelly (Shettleston) in 1967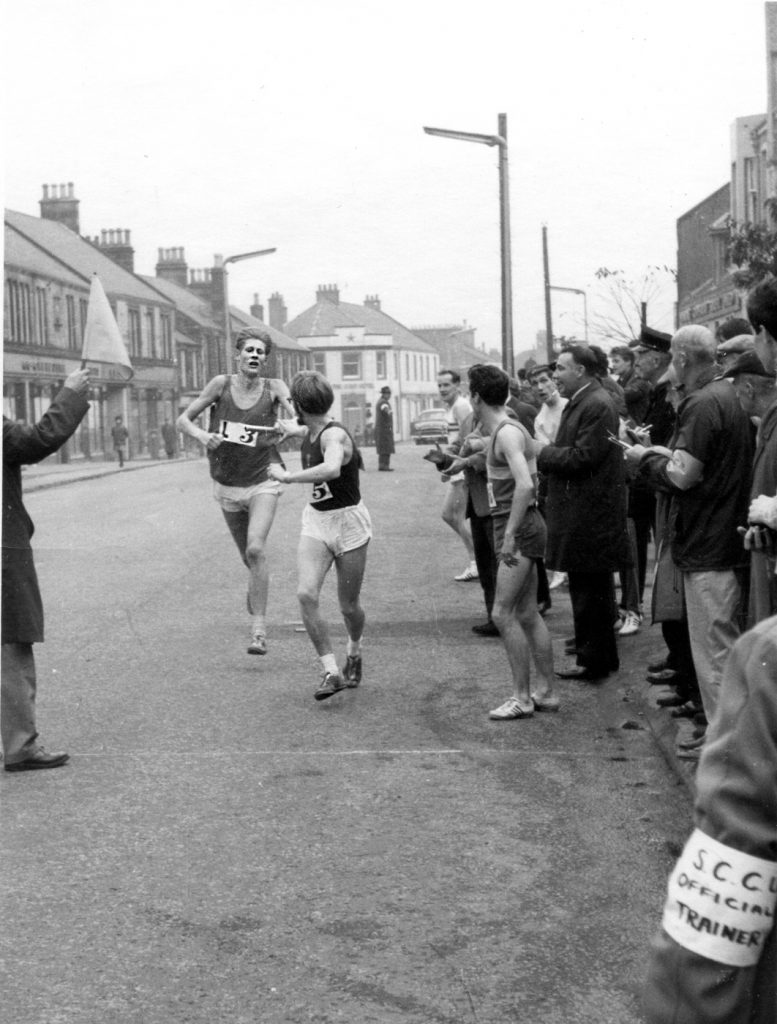 Dave Logue to Ian Young (EUH&H) in 1967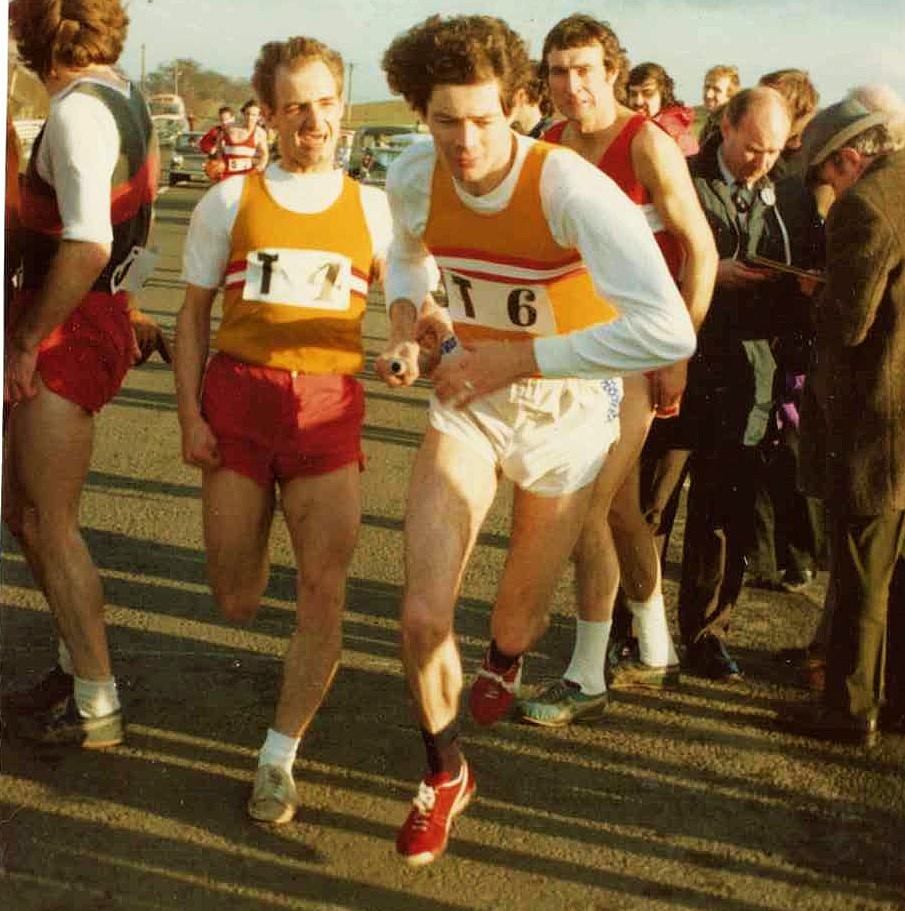 Davie Simpson to John Myatt (Law and District)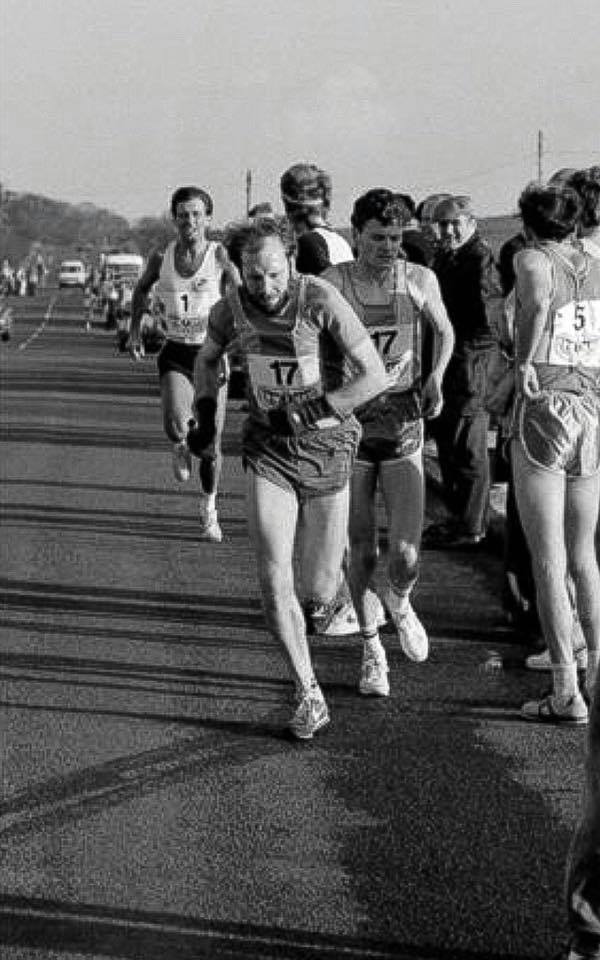 Steven Connaghan to Lawrie Spence for Spango Valley 1986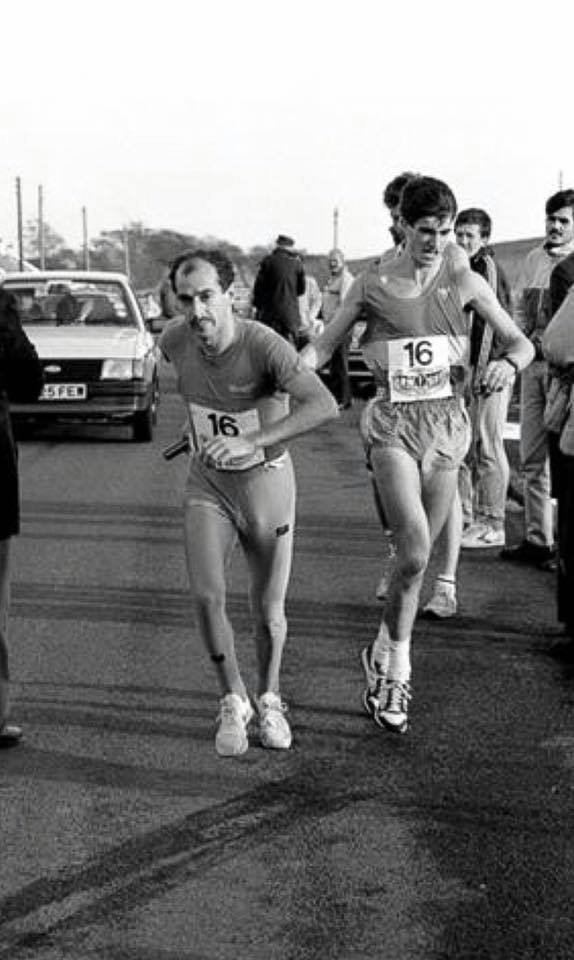 Davie Cameron to Nat Muir, Shettleston, 1985 Five to six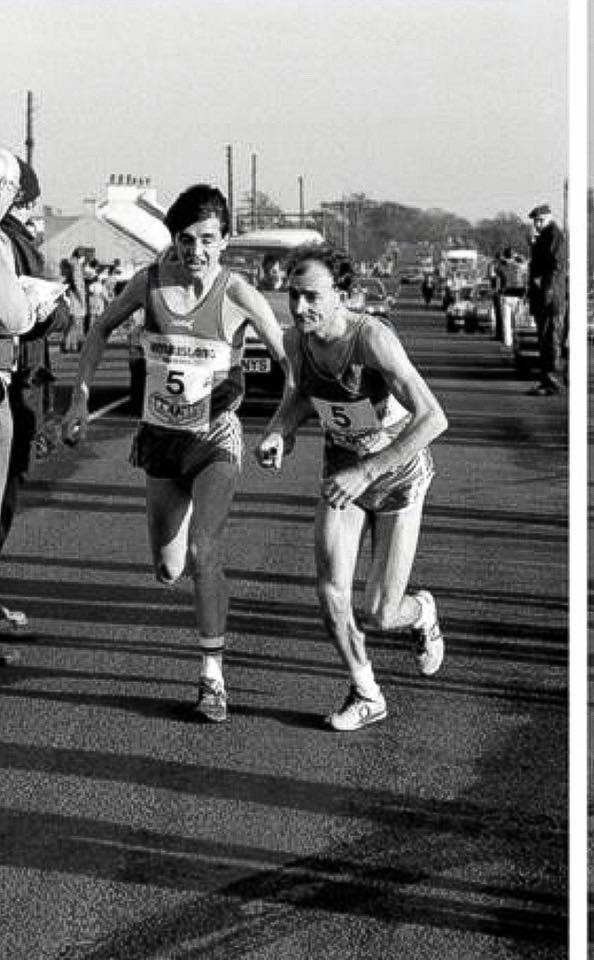 Charlie Thomson to Alex Gilmour, 1986, five to six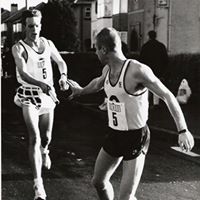 Jamie Hendry to James Austin (Clydesdale)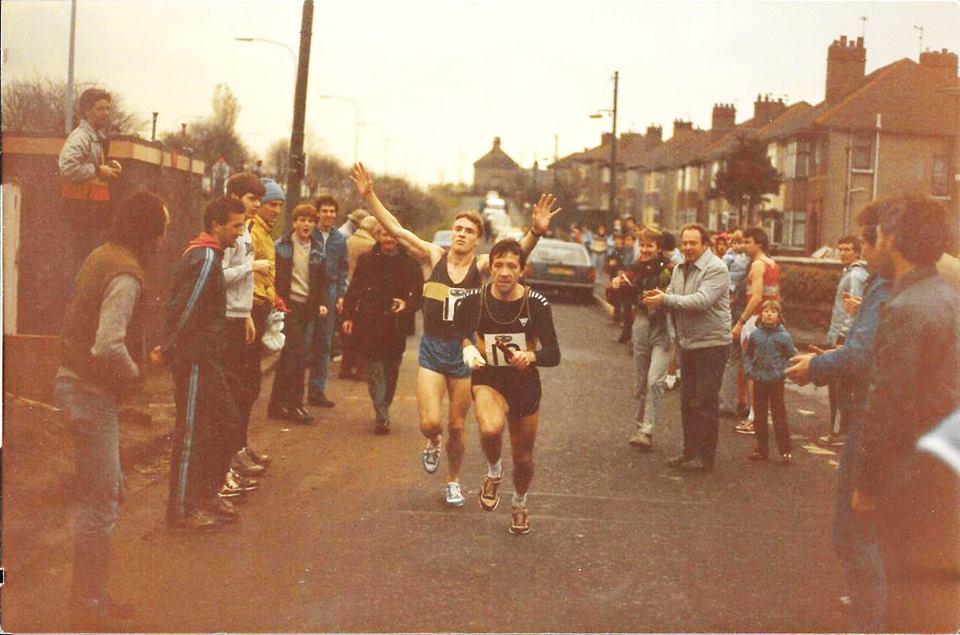 John Pentecost to Stuart Easton (FVH)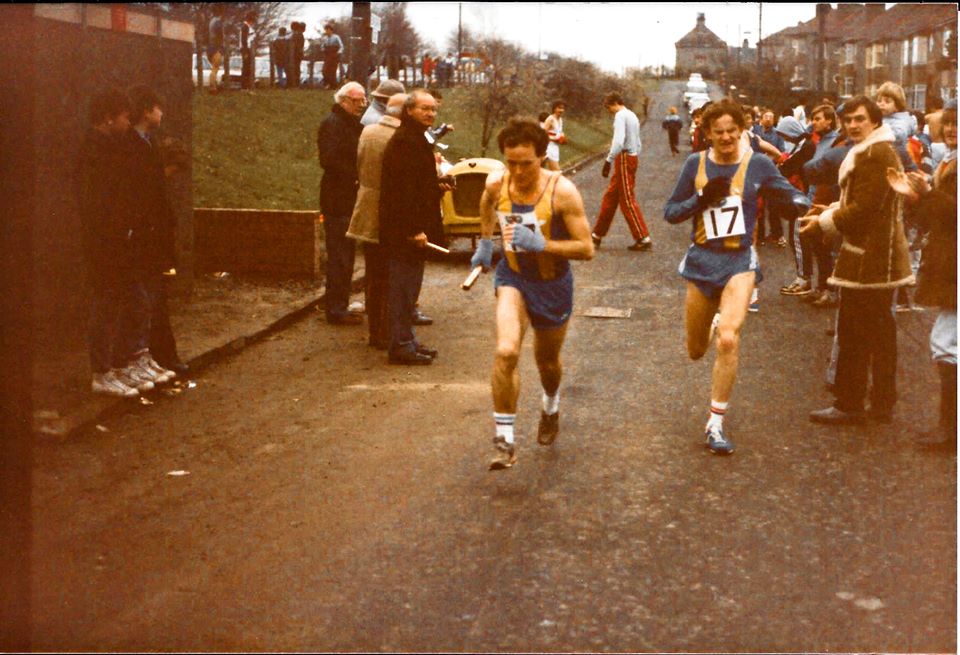 Spango Valley at last changeover, Barrachnie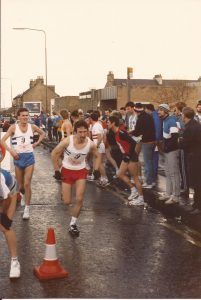 ESH, 1987, start of third leg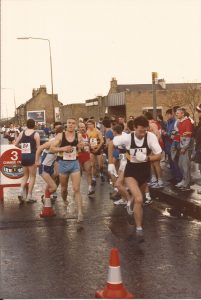 1987 Falkirk Victoria Harriers, start of third leg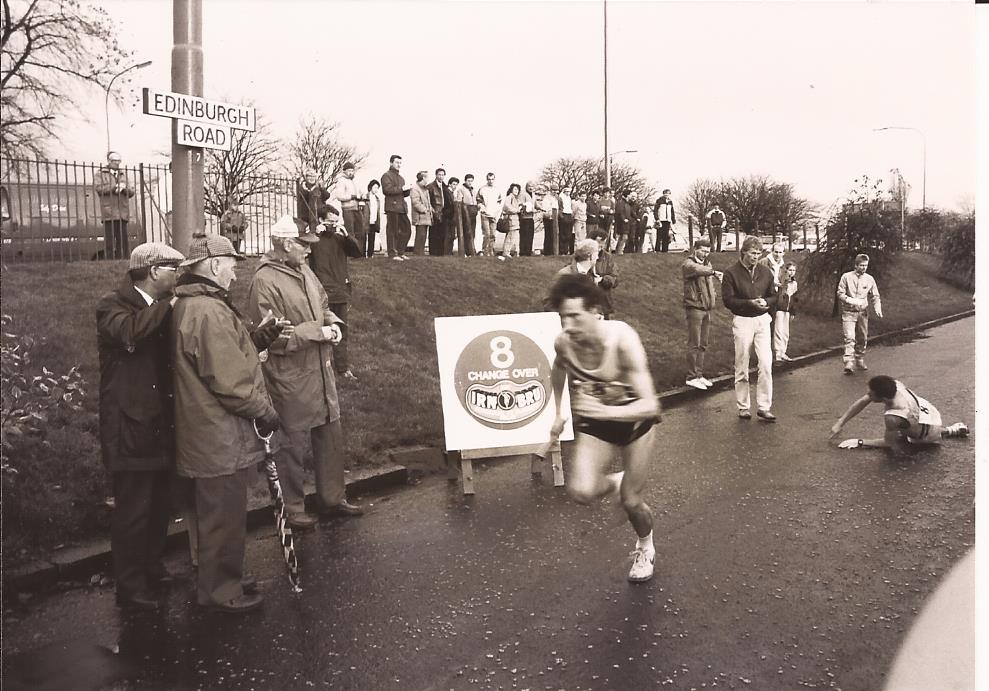 Edinburgh AC, Kenny Mortimer starting the last leg at Barrachnie