The original Edinburgh to Glasgow was followed by a meal and presentation of prizes in the Cad'oro restaurant in Glasgow with officials, administrators, the sponsor's representatives of course and civic dignitaries present. A proper sit-down, knife-and-forker with waitress service, napkins at every place setting. It was often held on the same Saturday as the Glasgow Christmas lights were switched on and was a prelude to an enjoyable evening.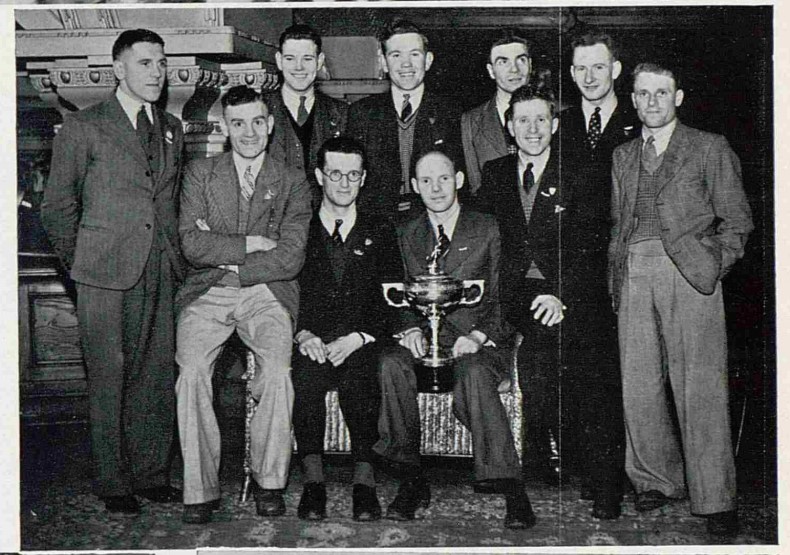 1937 Winners above; Runners-up below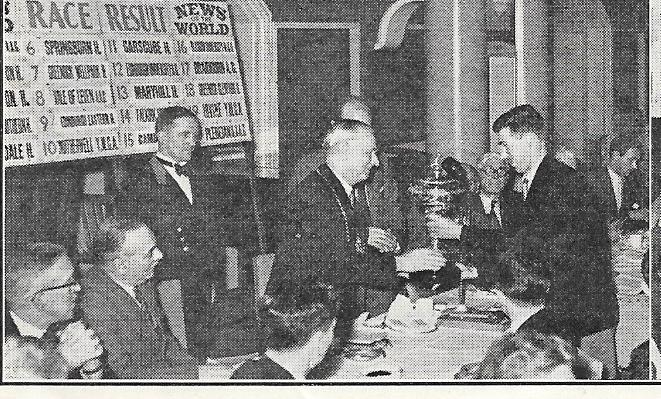 1957 Presentation: Johnny Stirling, VPAAC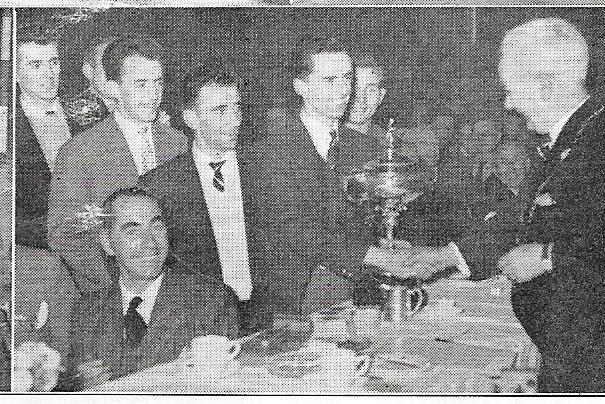 1958 Presentation: Bellahouston Harriers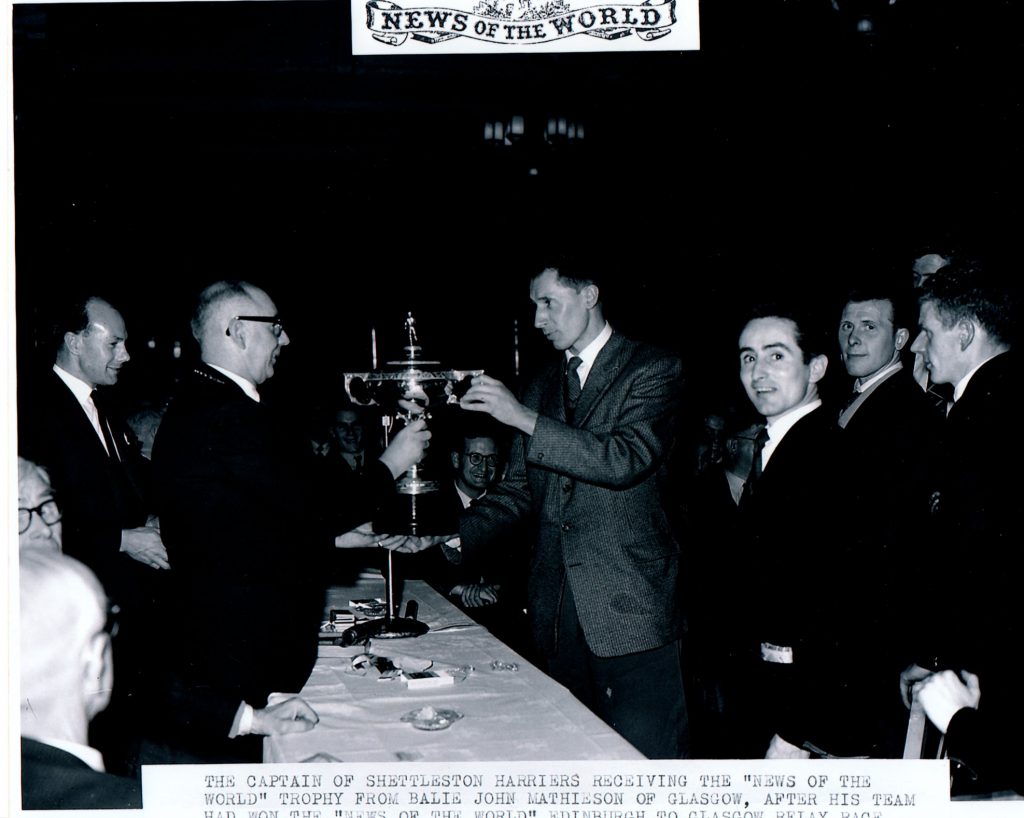 1959 Presentation: Shettleston Harriers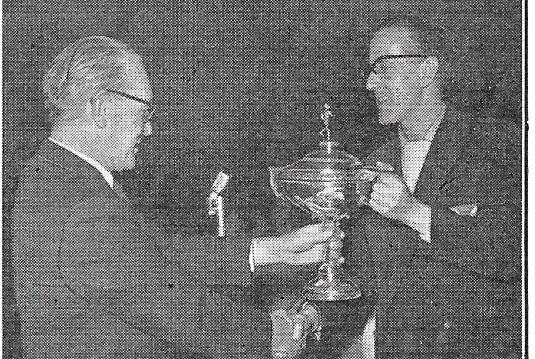 1961 Presentation: Shettleston Harriers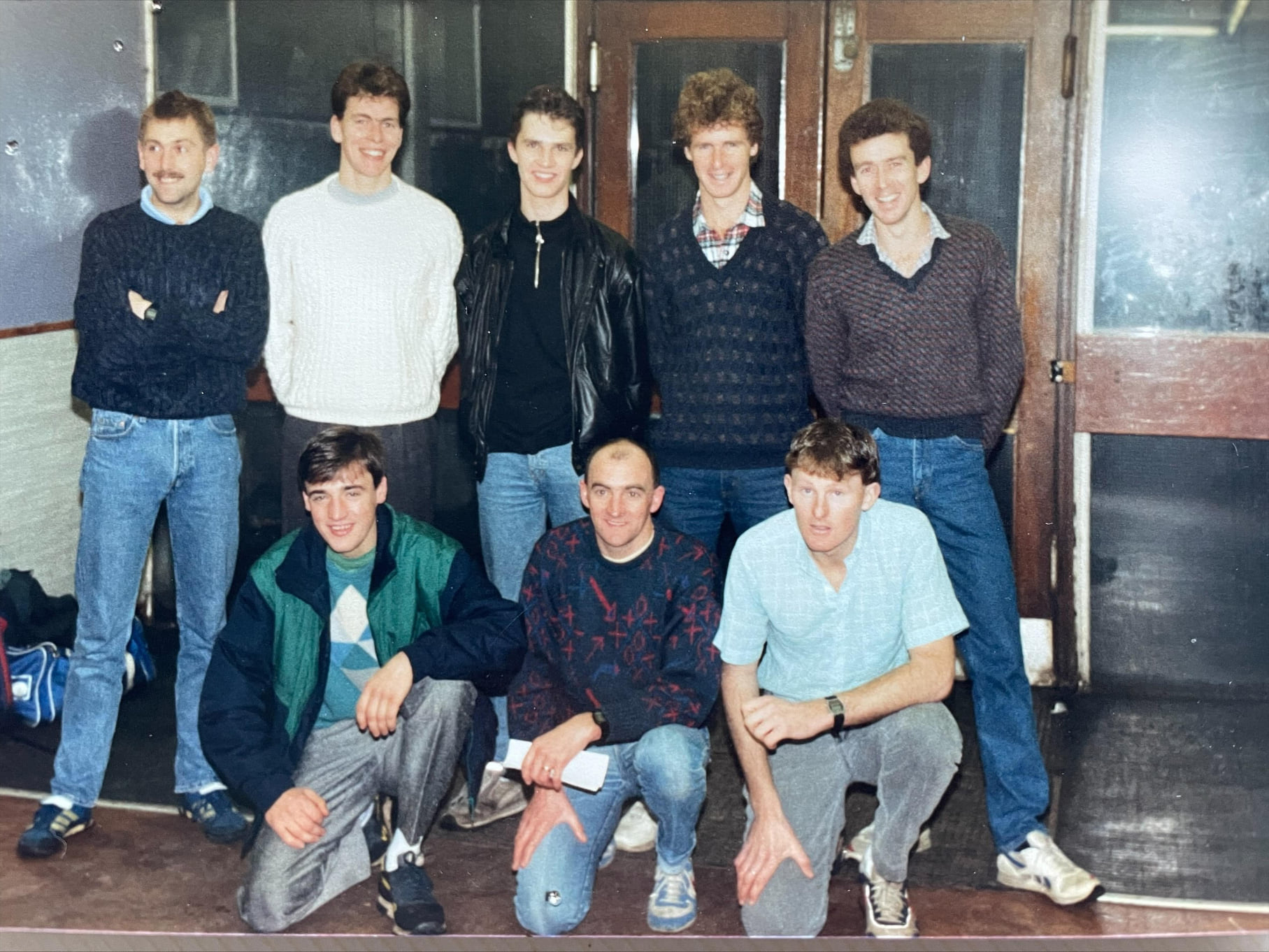 Winning Cambuslang Harriers team, 1987
When the News of the World found it too difficult to continue, Des Yuill managed to persuade Barr's soft drinks company to take over and the presentation of prizes, plus meal, was in the Strathclyde University Staff Club in Glasgow city centre. It moved again but it was the only race with such a conclusion to the day's activities. The photographs below are from Des's collection and give an indication of the nature of the occasion.
First, there is the platform party, the sponsor's logo and advertising front and centre.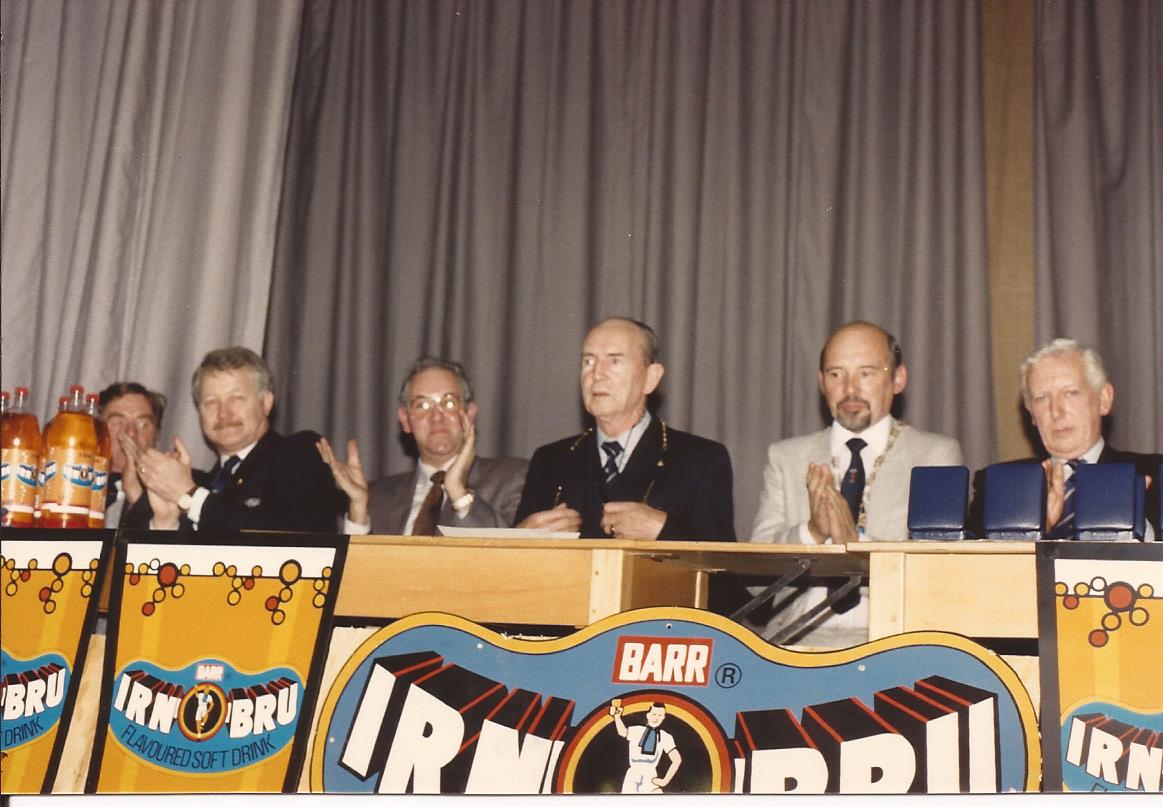 and speeches, this one by Ian Clifton, SCCU,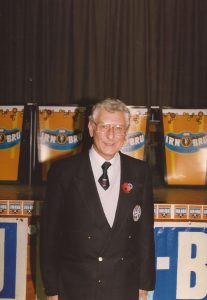 The presentation, by Des Yuill with the runners getting, in addition to the medal, a bottle of the best,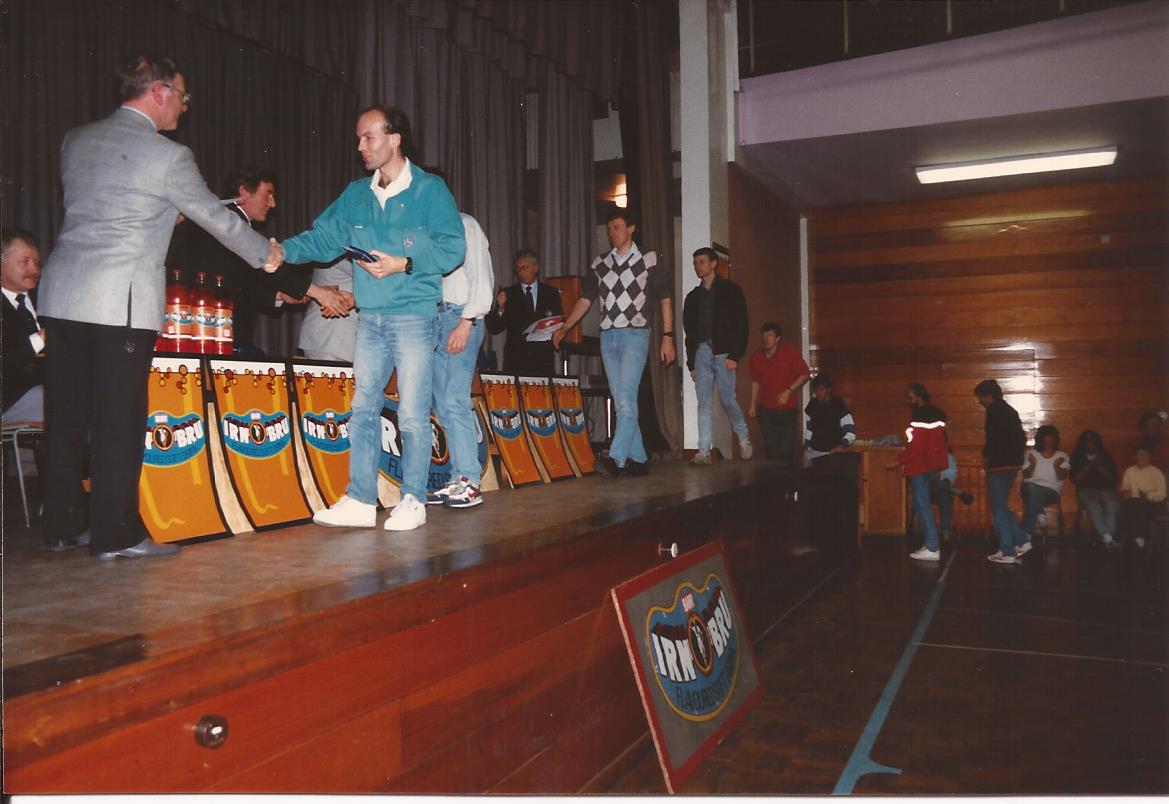 Medal and certificate in the one hand and the 2 litres of Irn Bru in the other.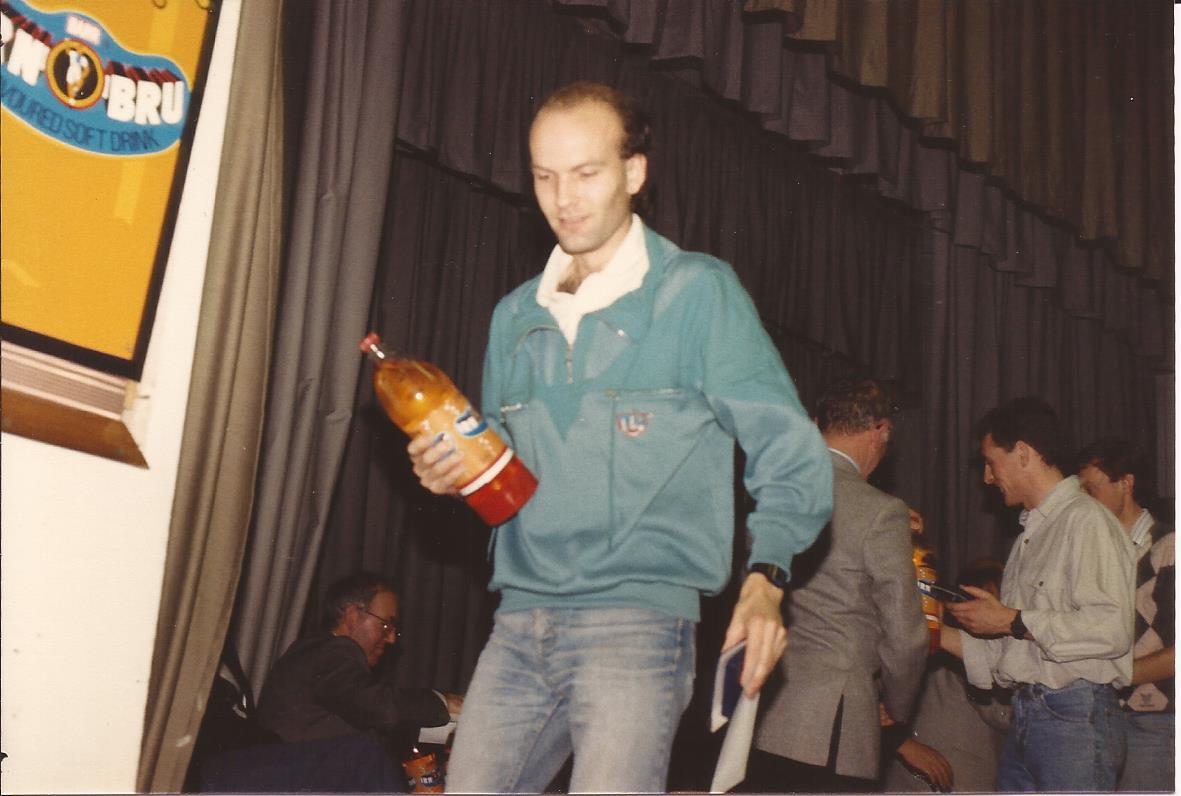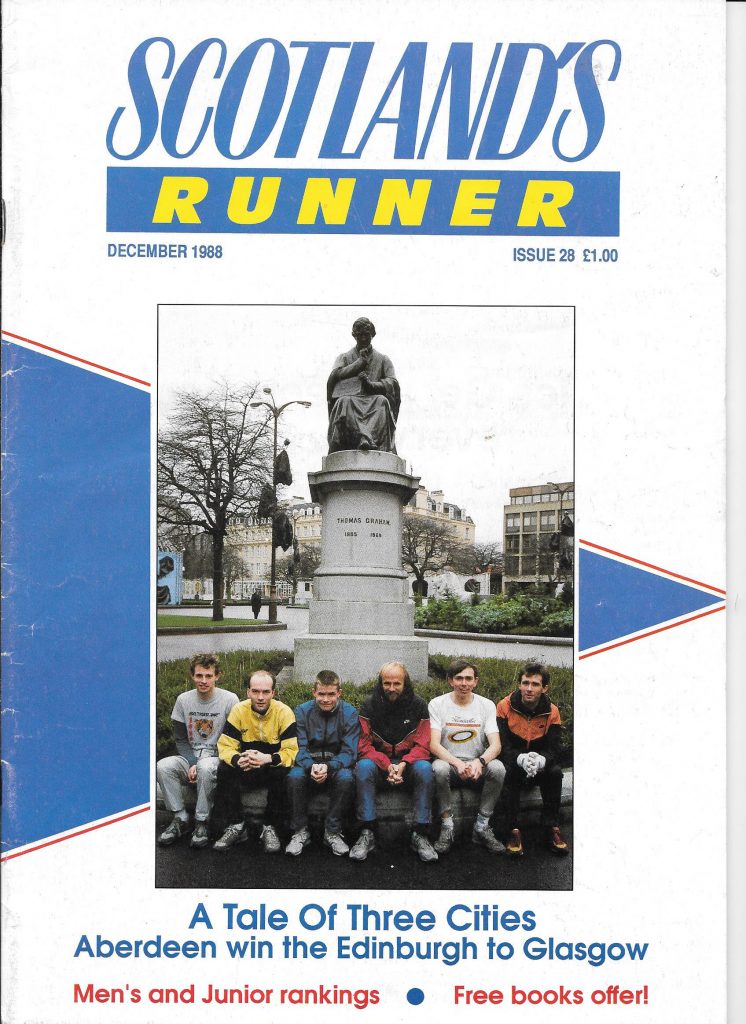 The team made the cover of "Scotland's Runner" …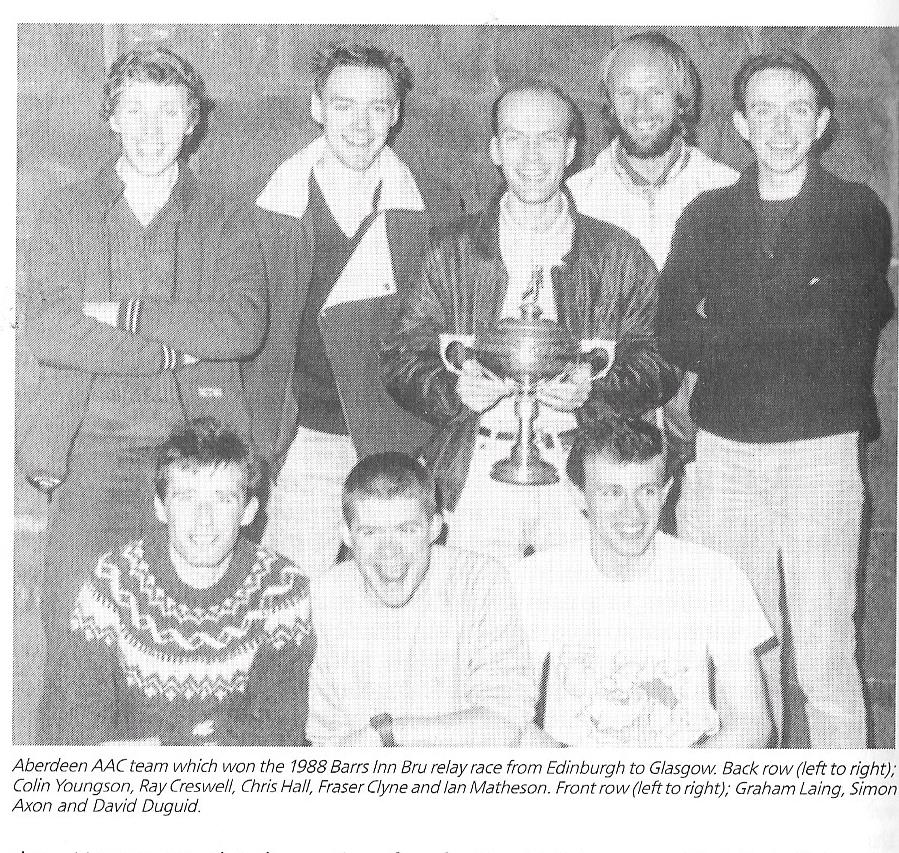 … and the runners received a name check in Colin Shields's book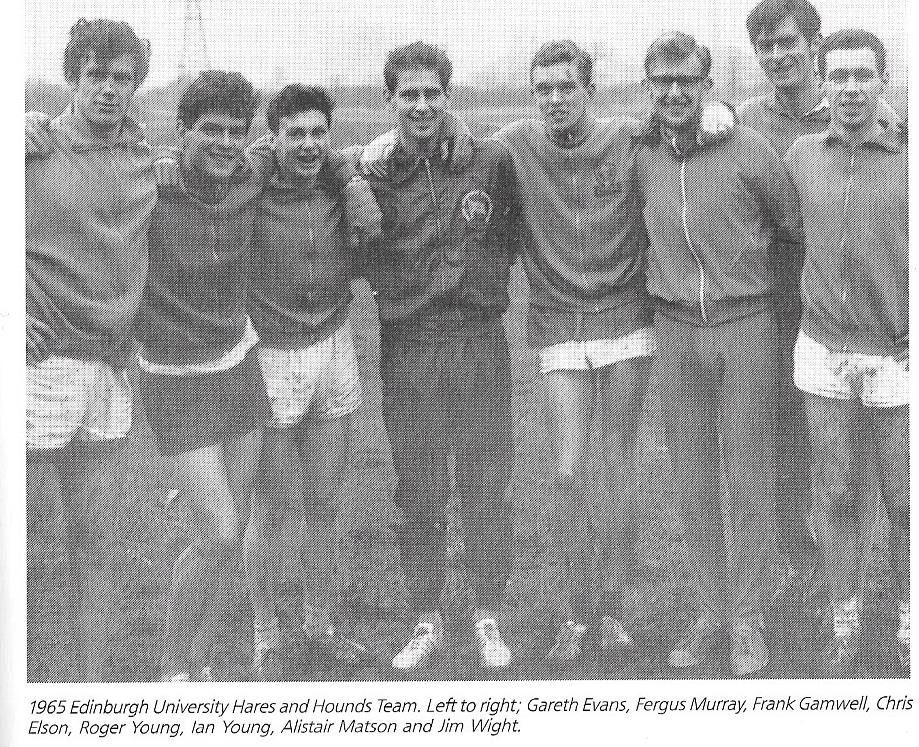 … as did the Edinburgh Univerity team of 1965 ..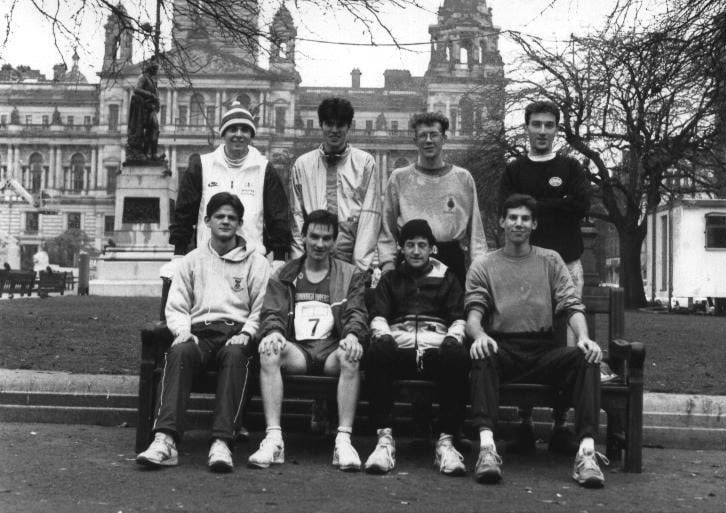 EU H&H 1992
Back: P Mowbray, R Sutherland, A Eyre-Walker, T Delahunt; Front S Birch, J Jarvis, J Pyrah, T Hely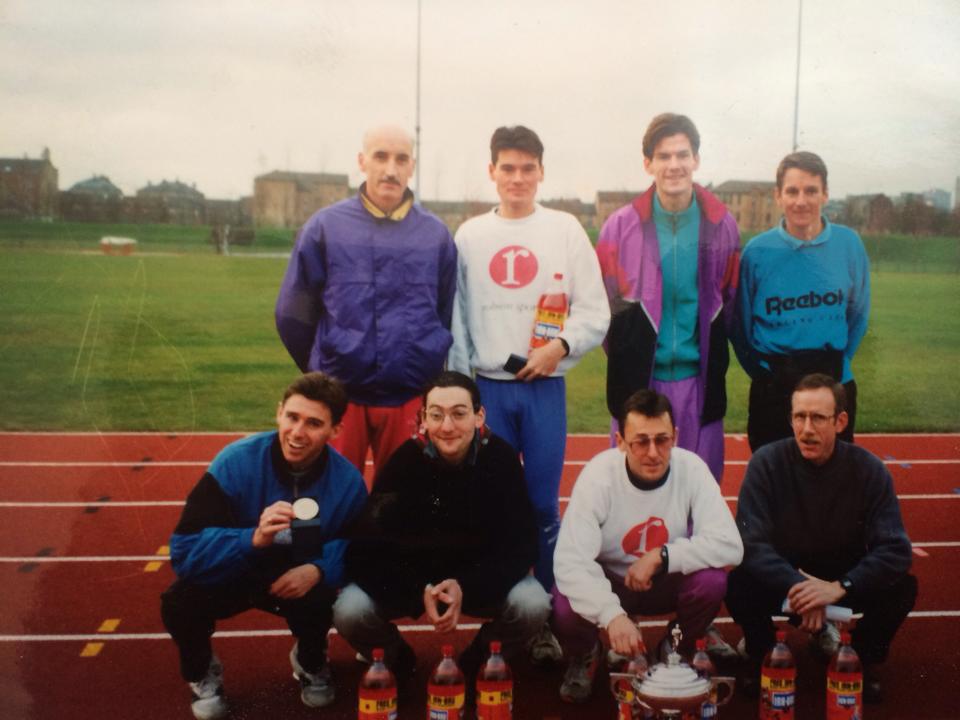 The winning 1993 team with their Irn Bru – and the trophy and medals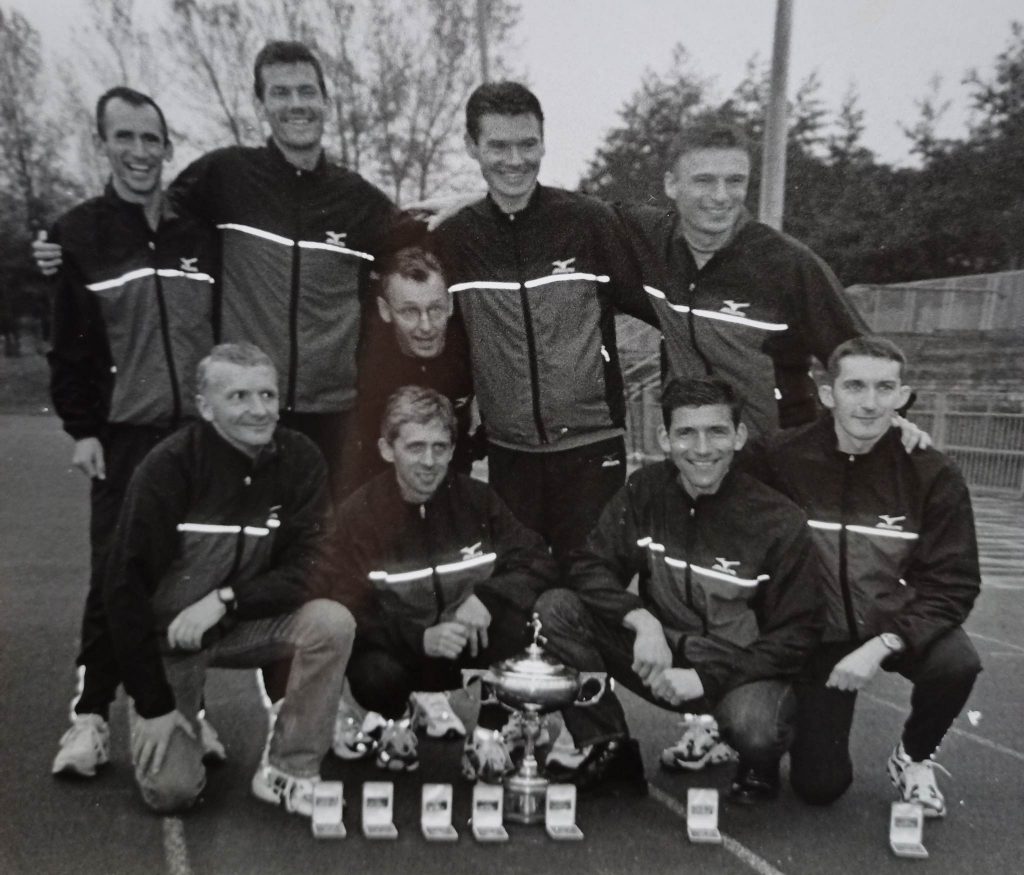 Mizuno AC: Winning team 2001