The original Edinburgh to Glasgow was followed by a meal and presentation of prizes in the Cad'oro restaurant in Glasgow with officials, administrators, the sponsor's representatives of course and civic dignitaries present. When they found it too difficult to continue, Des Yuill managed to persuade Barr's soft drinks company to take over and the presentation of prizes was in the Strathclyde University Staff Club in Glasgow city centre. It moved again but it was the only race with such a conclusion to the day's activities. The photographs below are from Des's collection and give an indication of the nature of the occasion.
First, there is the platform party, the sponsor's logo and advertising front and centre.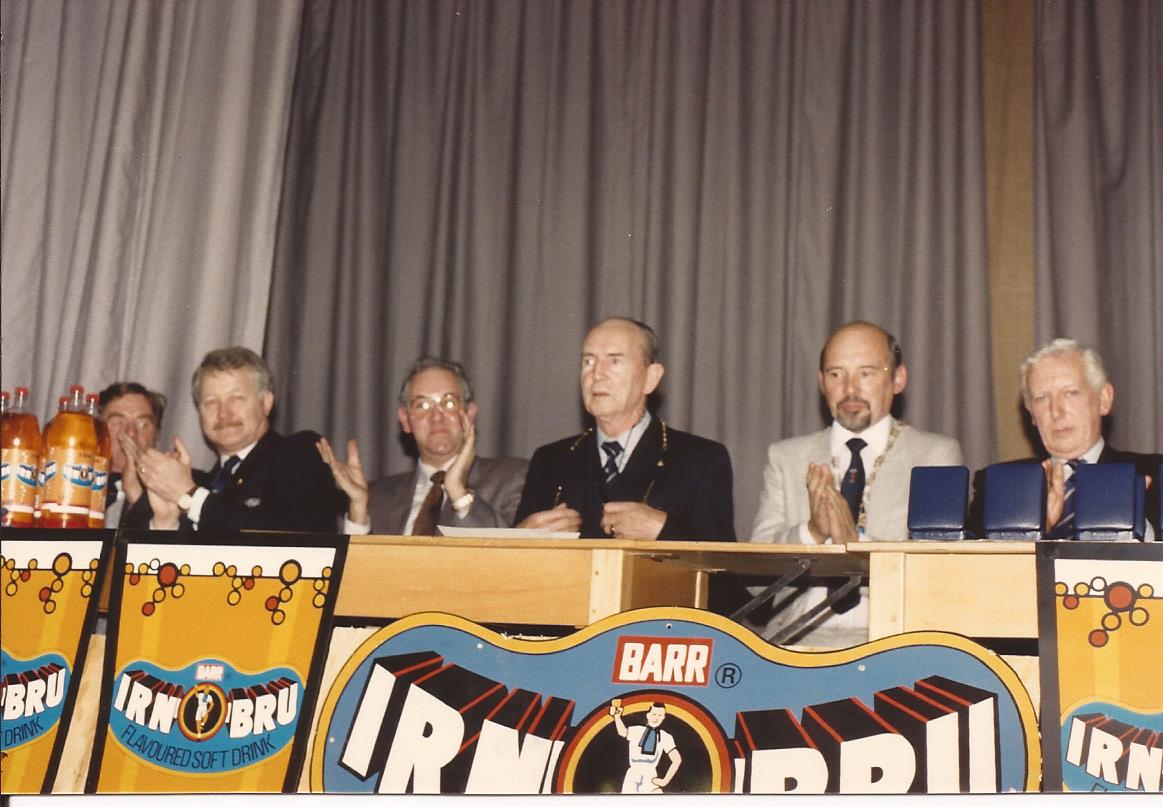 and speeches, this one by Ian Clifton, SCCU,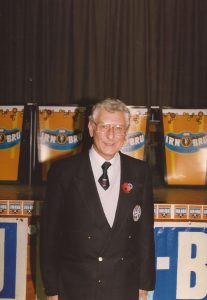 The presentation, by Des Yuill with the runners getting, in addition to the medal, a bottle of the best,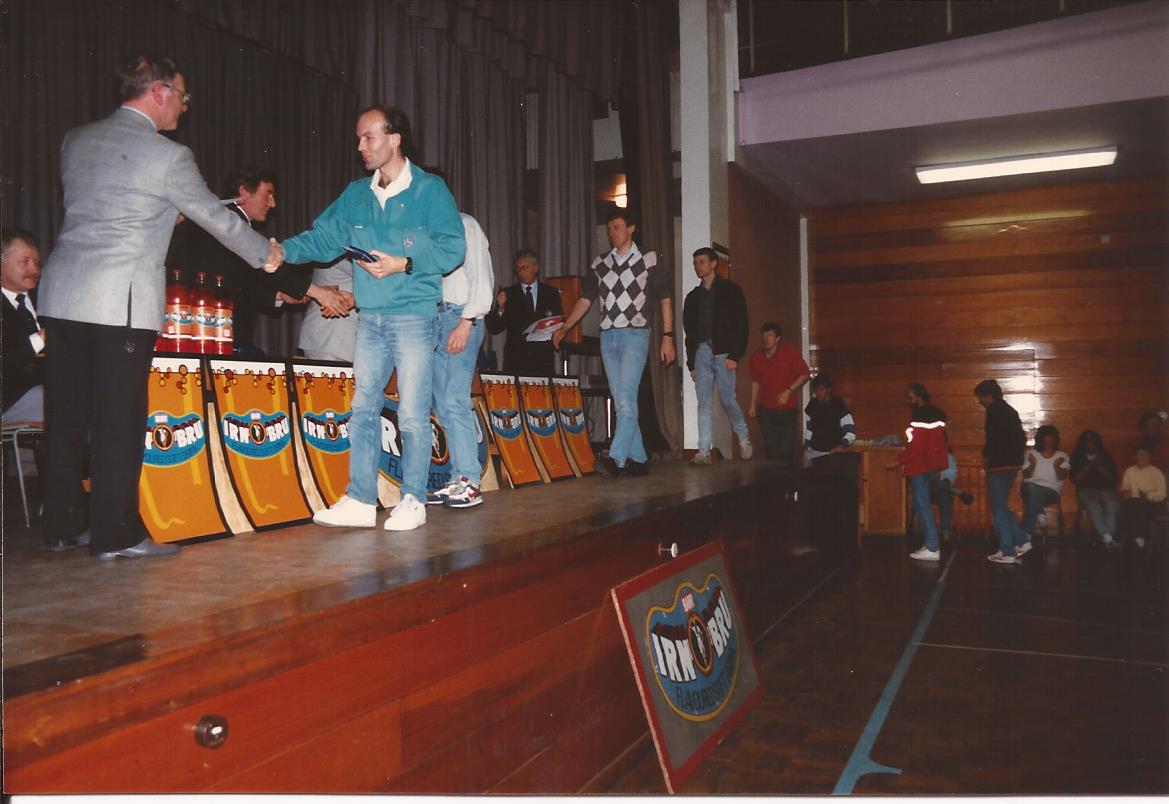 Medal and certificate in the one hand and the 2 litres of Irn Bru in the other.