The DAAA has had many very good athletes taking part in the championships, whether on the track, over the country or on the roads. Some of these competitors are pictured here. Not all are pictured in DAAA events but as far as possible they have been.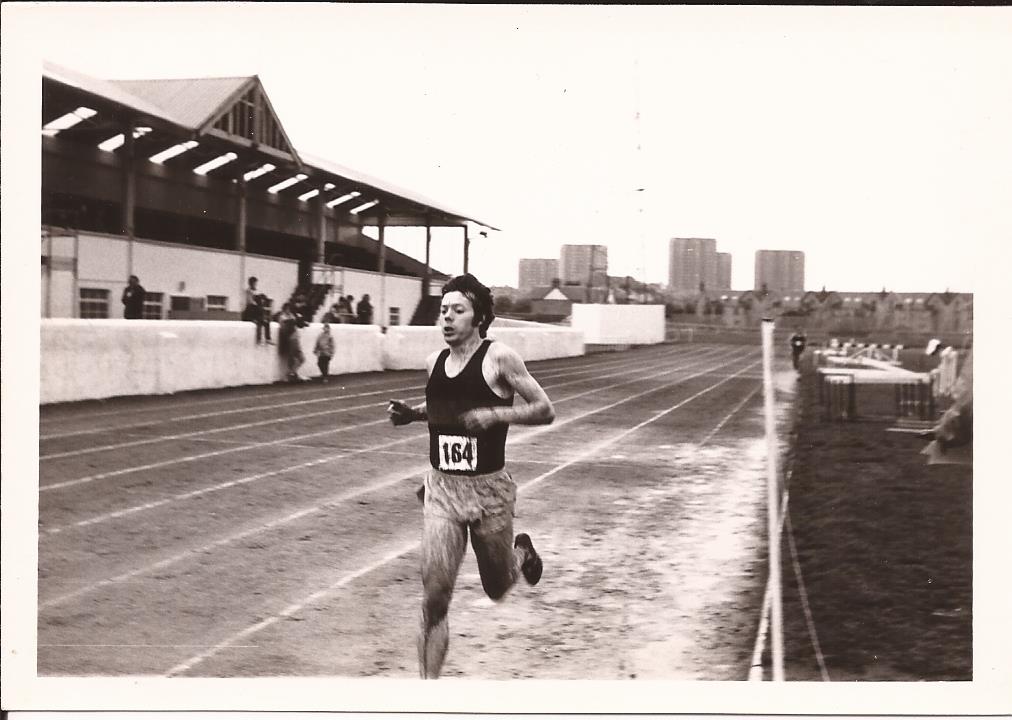 Colin Martin Winning the 5000m at the DAAA Track Championships at Scotstoun
Earlier in the same race: Bill Yate (Maryhill), Phil Dolan (Clydesdale) and Colin Martin (Dumbarton)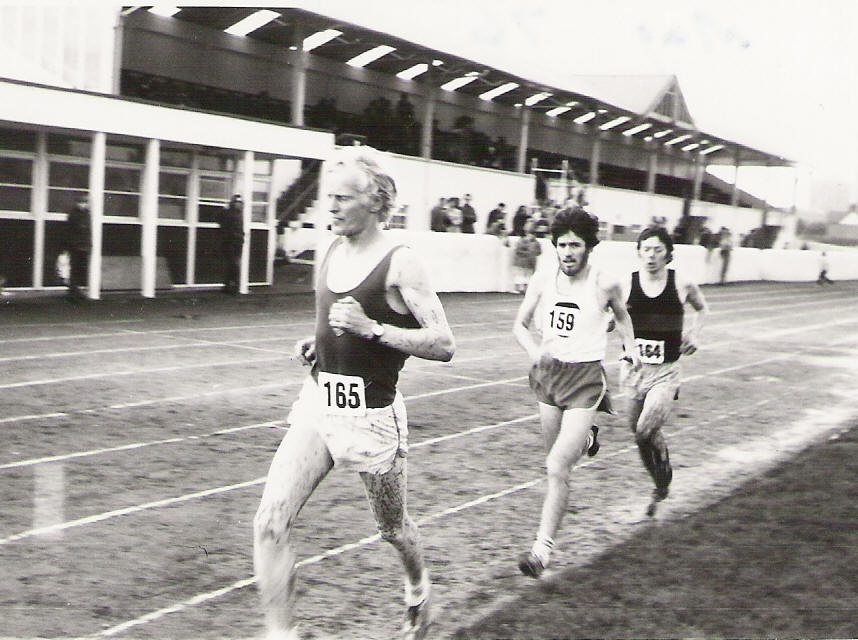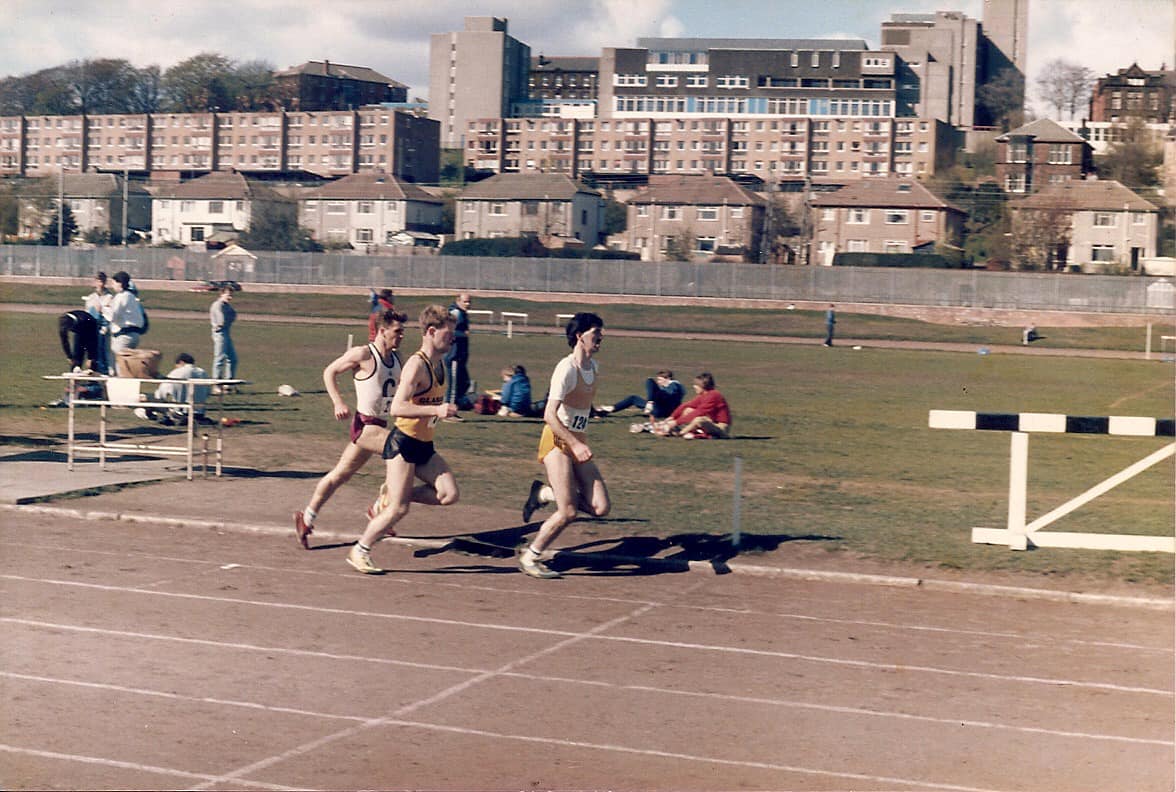 DAAA Championships at Scotstoun on a sunny day in the 1980's, Denis Williams, Alistair Kinniburgh , Derek Halpin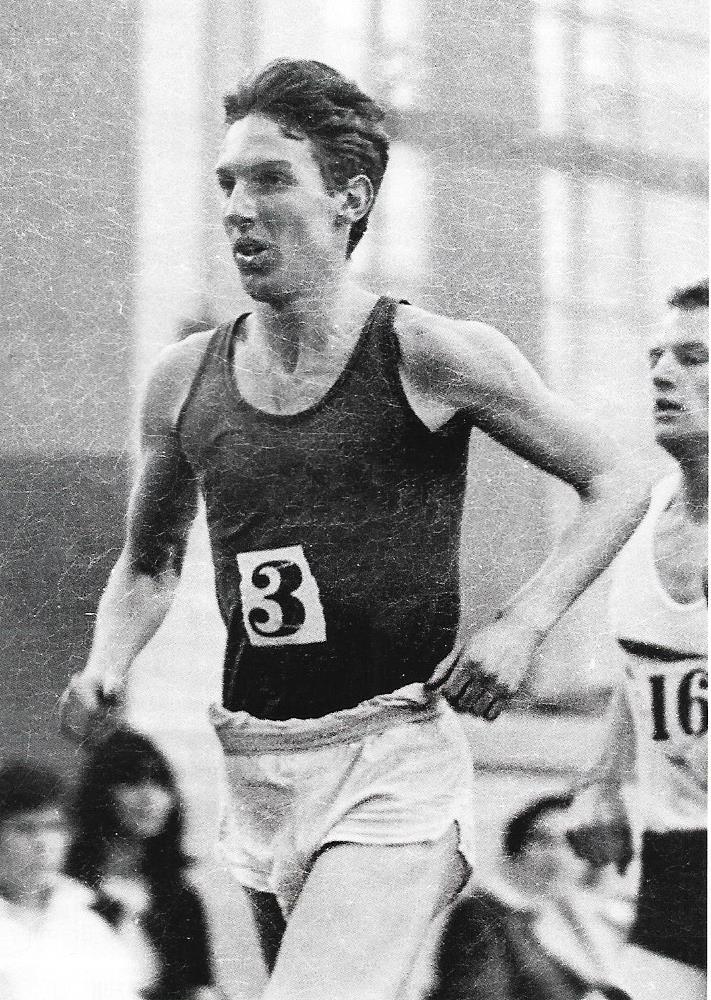 Hugh Barrow (Victoria Park) Scottish and GB internationalist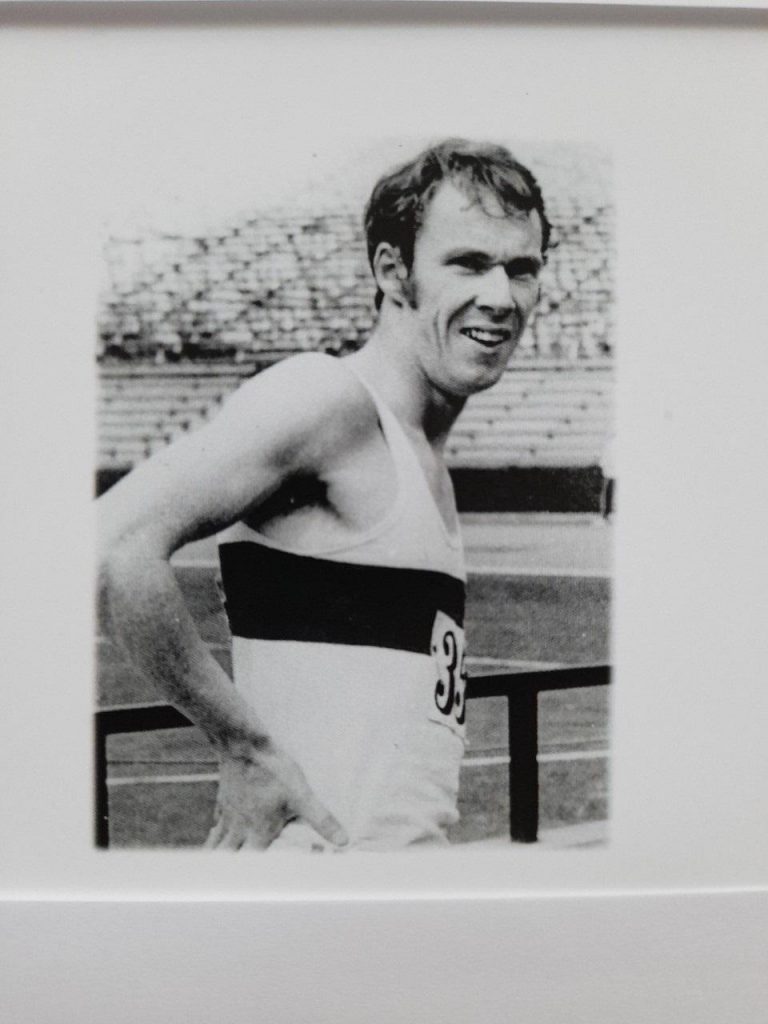 GB sprinter Les Piggot, Garscube, wearing the club colours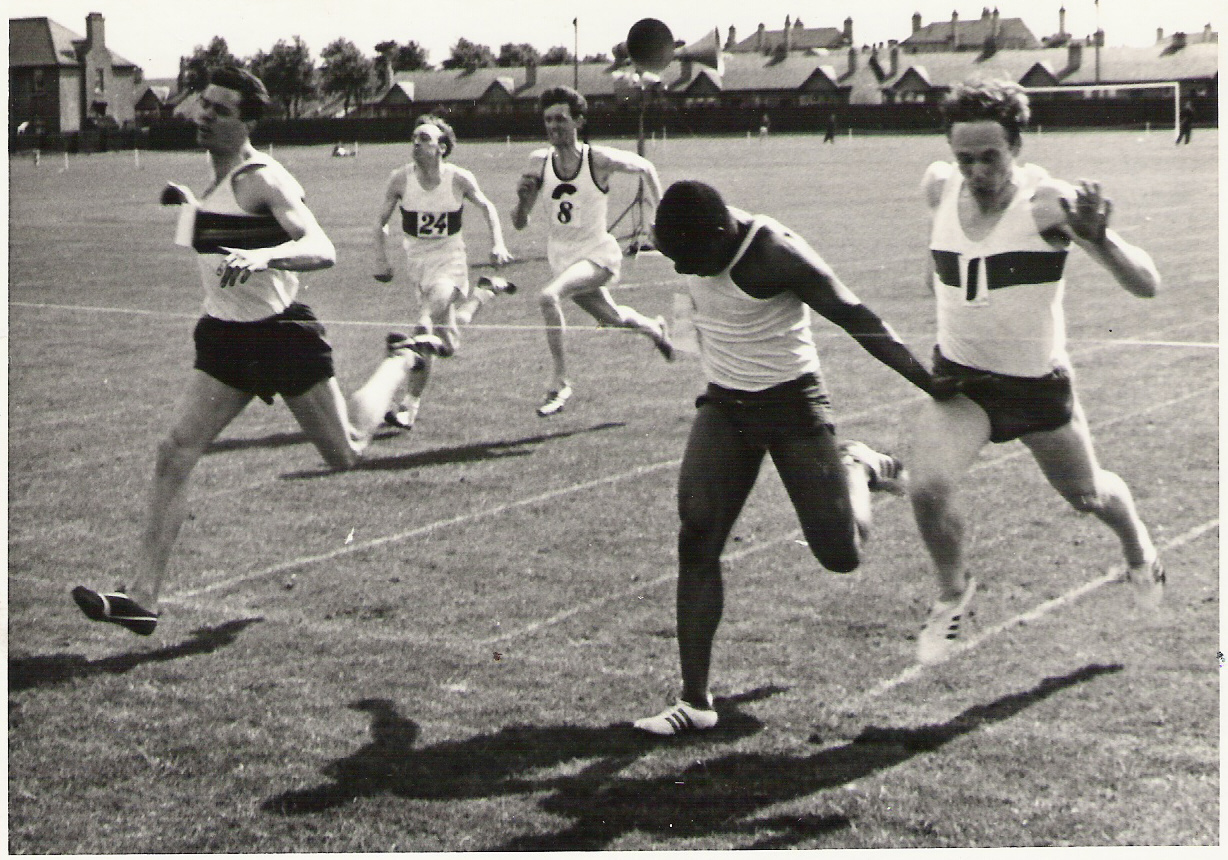 George Rodger (Clydesdale 5) and Les Piggot (Garscube 1) in a handicap 100 at a highland games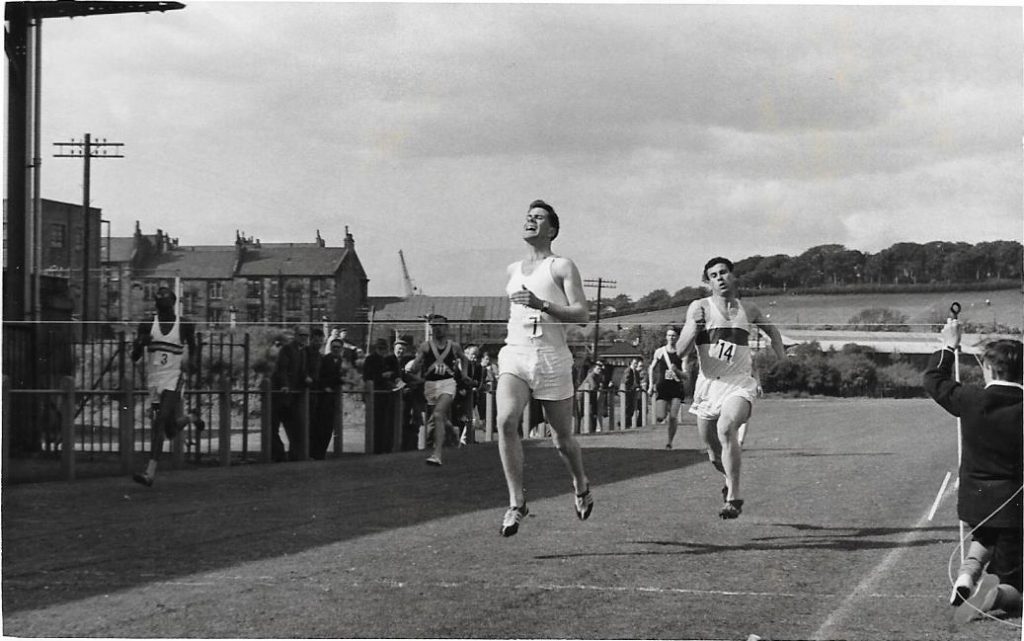 GB sprinter and captain, GB record holder, W Menzies (Ming) Campbell, Garscube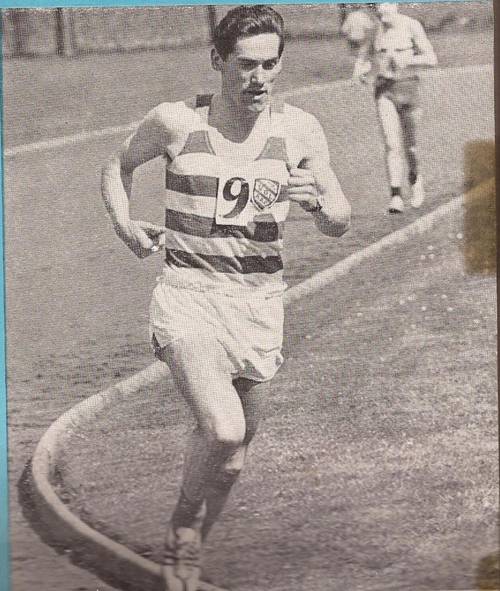 Lachie Stewart of course – not further comment required!!!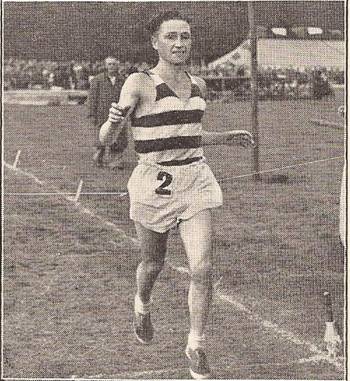 Willie Gallagher, Vale of Leven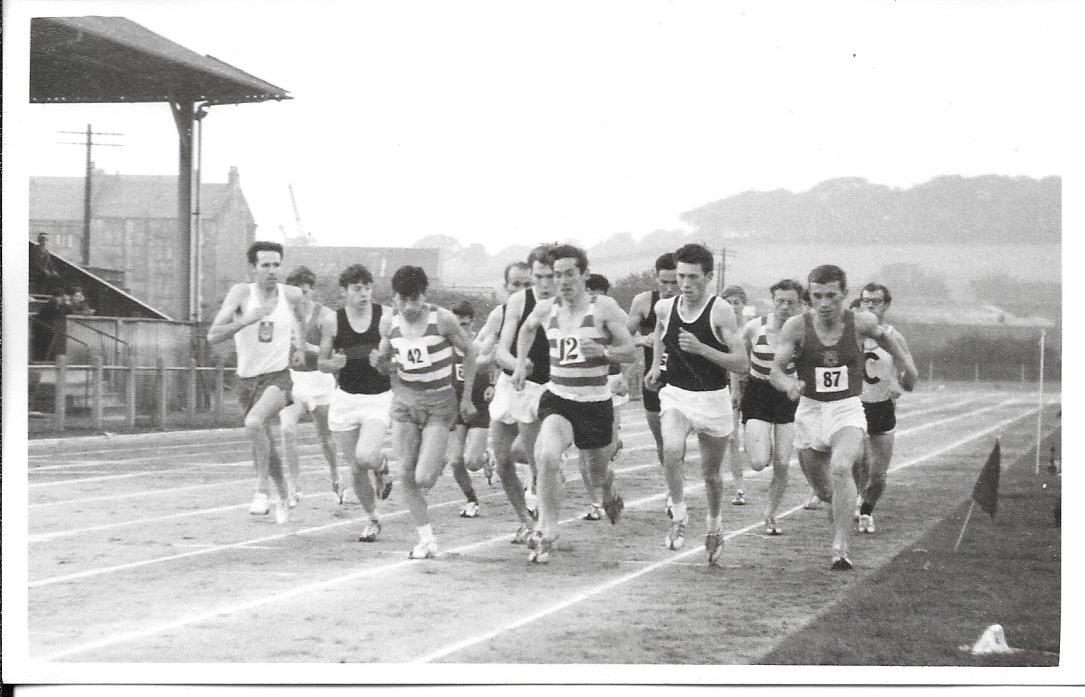 Four DAAA runners in the West District Championships at Westerlands: Lachie Stewart (VoLAAC 12), Colin Martin (Dumbarton third left), Brian McAusland (Clydesdale on the right) and Hughie McErlean (Vale of Leven, third right.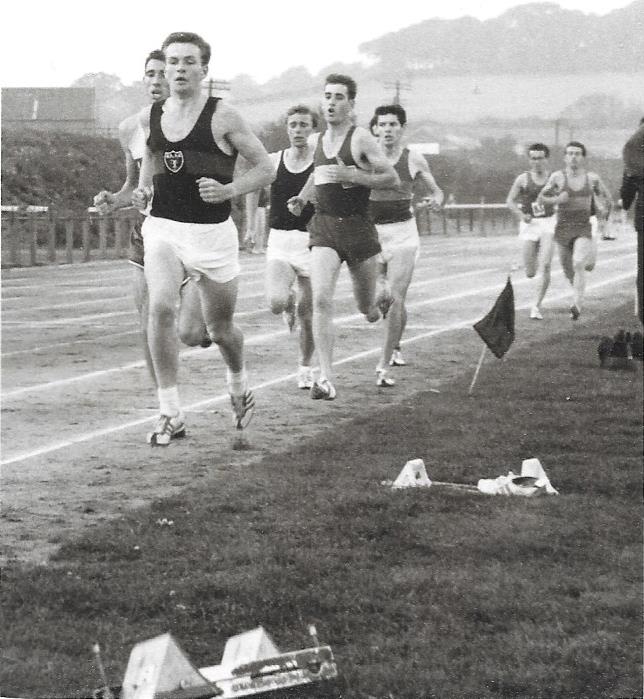 Graeme Grant, Dumbarton AAC, (Scottish and GB internationalist) leading in a half mile race at Westerlands.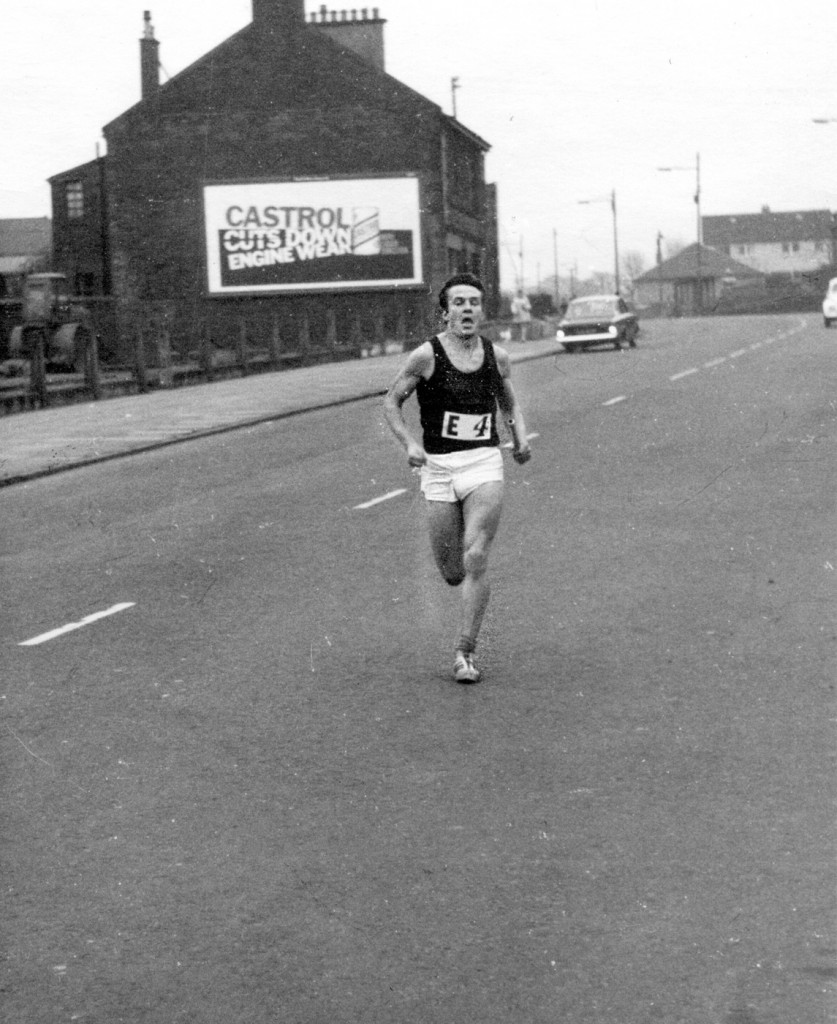 Graeme Grant, Dumbarton AAC, running in the Edinburgh to Glasgow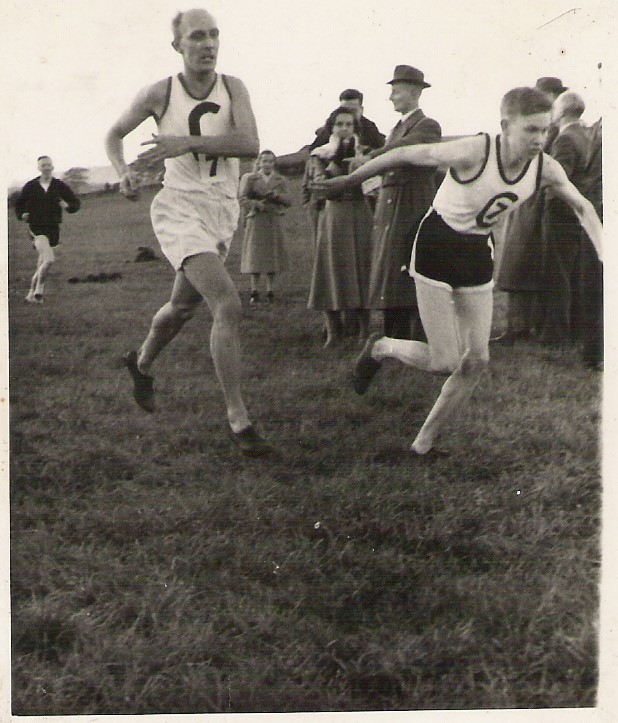 George White to John Wright (both Clydesdale) in DAAA Relays, mid 50's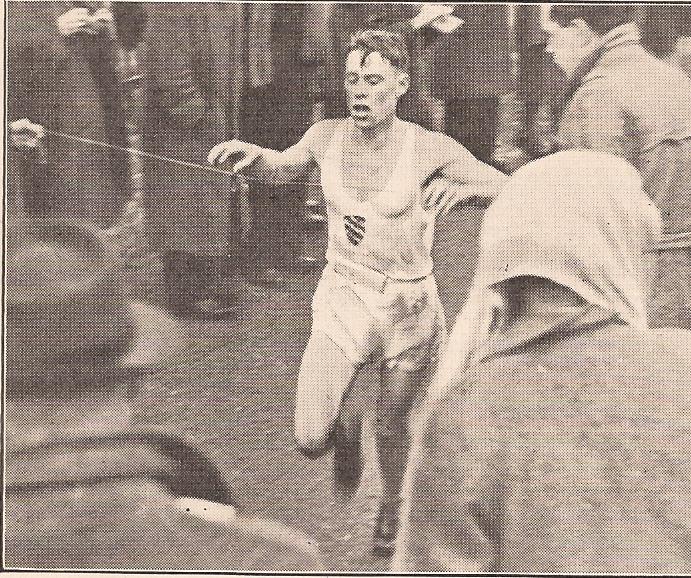 Walter Lennie, Vale of Leven AAC – note the Vale badge on his singlet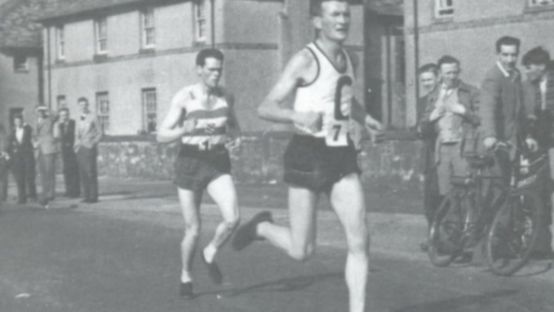 Cyril O'Boyle (Clydesdale) leading Alex McDougall (Vale of Leven) in the Balloch to Clydebank: McDougall was an international cross country runner and represented Scotland in the Empire Games marathon while O'Boyle won many championships in Ireland.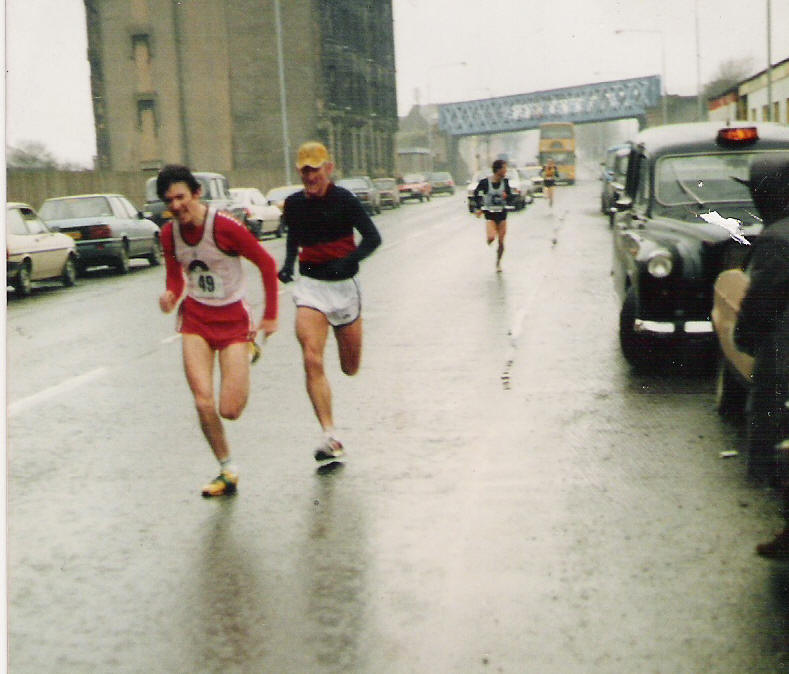 Phil Dolan (Clydesdale) leading Allan Adams (Dumbarton) in the Balloch to Clydebank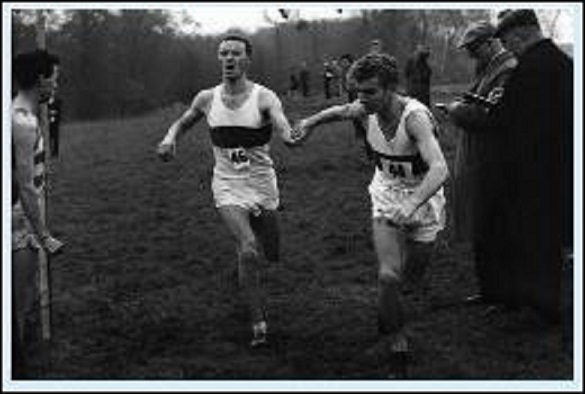 Davie Kerr to Davie Martin (Both Garscube)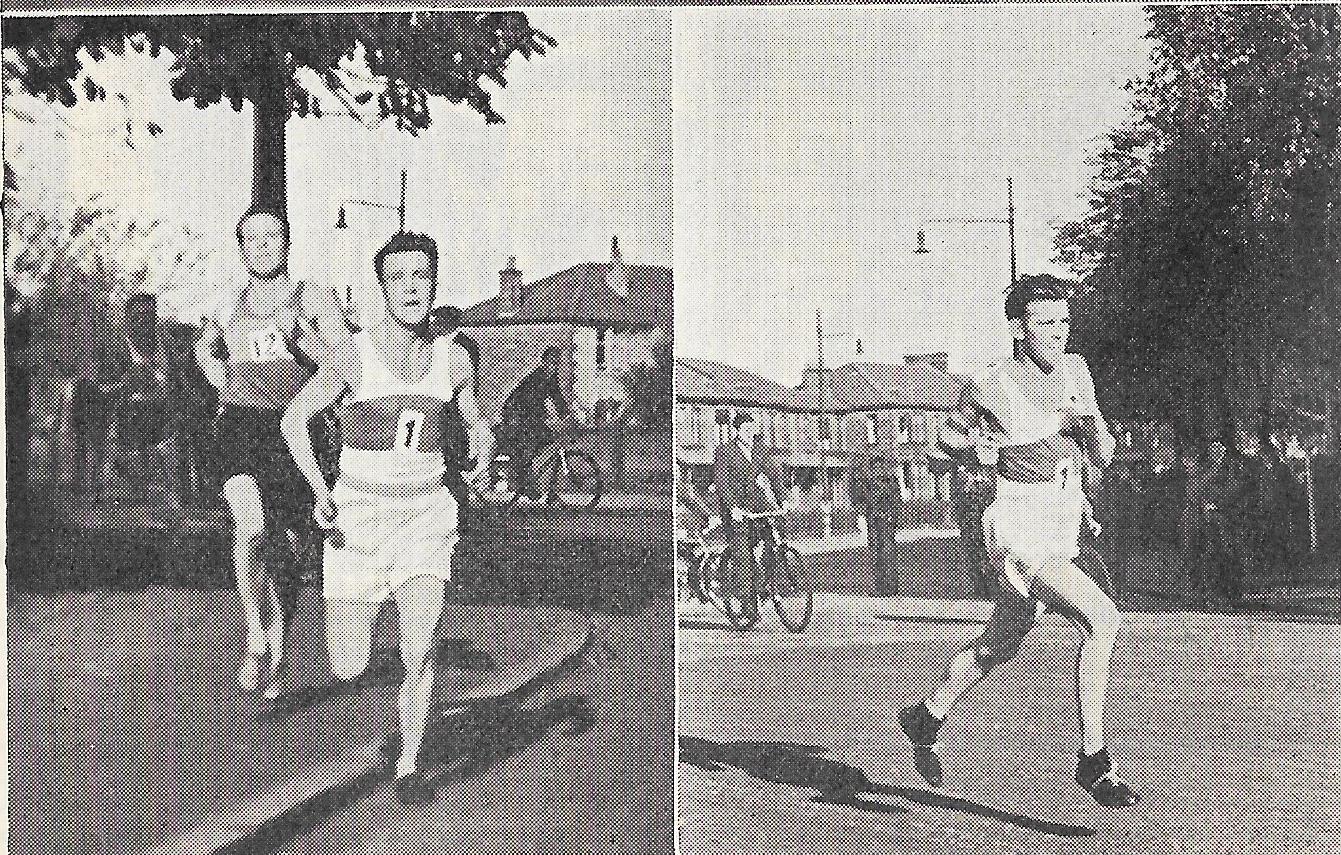 Alex Kidd and Arthur Wharton (both Garscube) running in the McAndrew Relay but both good competitors in DAAA events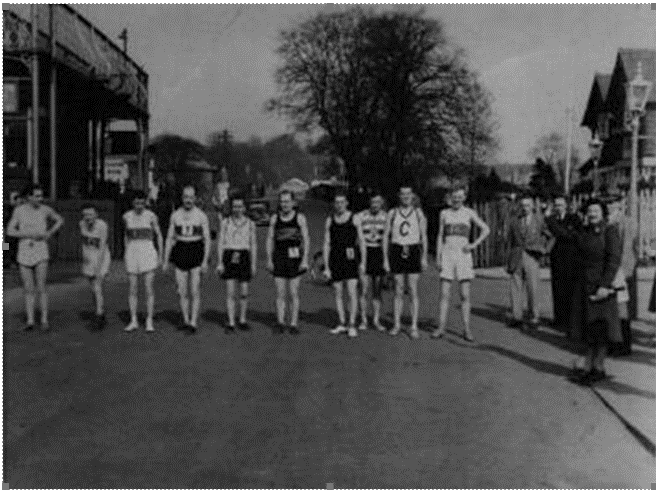 Starting Line for the Balloch to Clydebank in 1952 when it was only four clubs competing: Clydesdale, Dumbartron, Garscube and Vale of Leven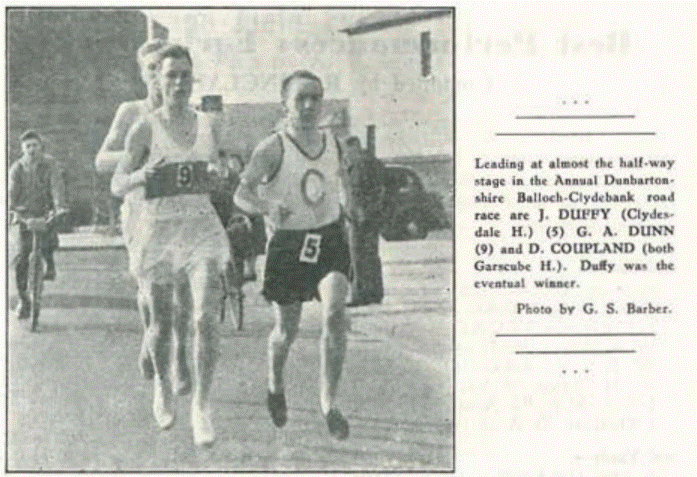 Leaders in the Balloch to Clydebank 12 Miles Road Race in 1953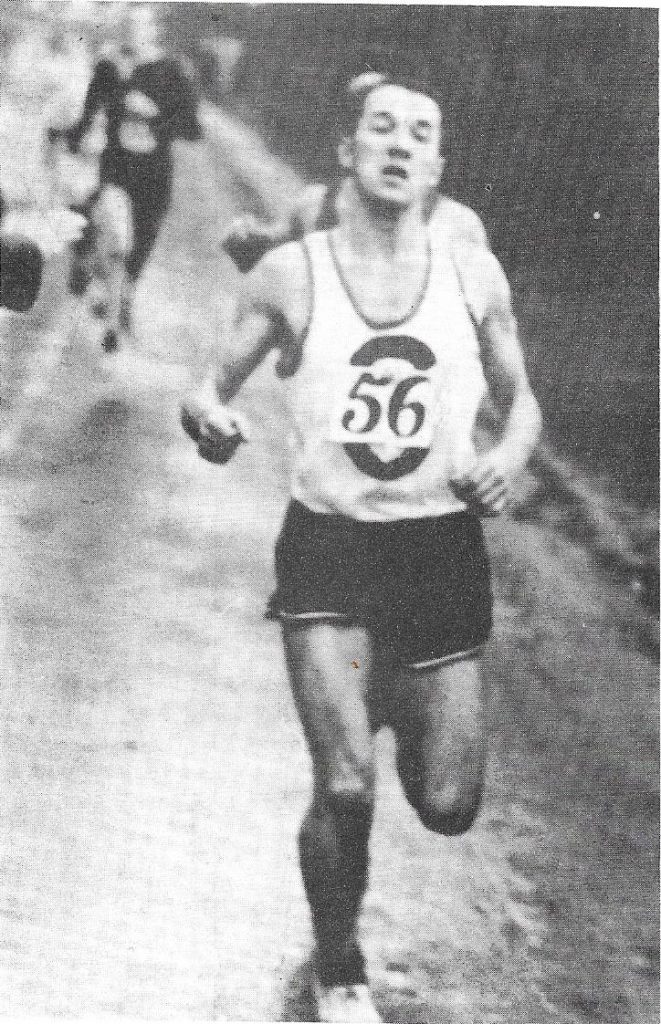 John Maclachlan (Clydesdale)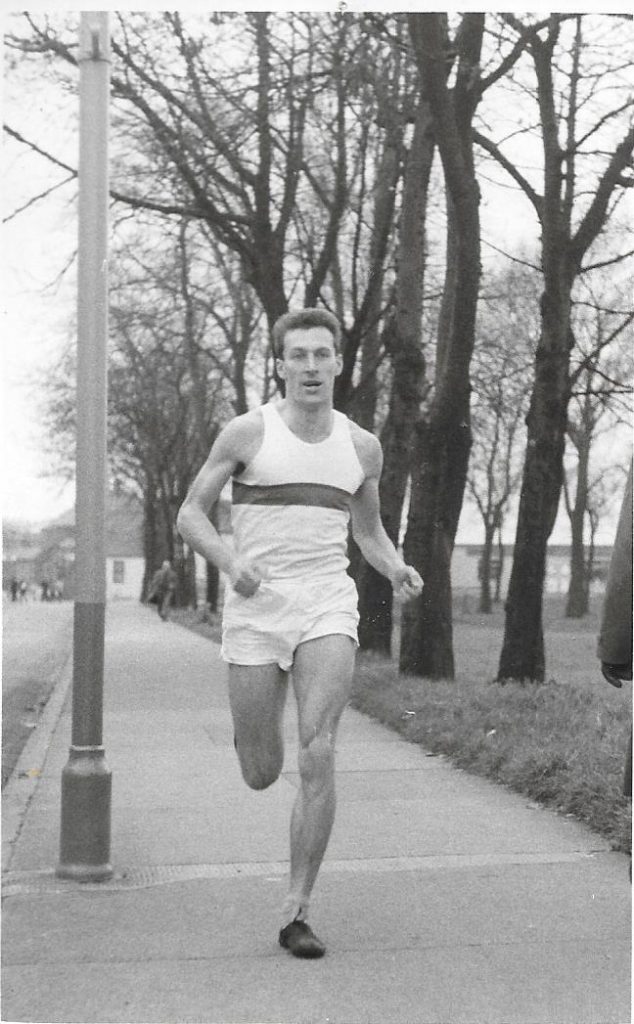 Jack Brown, Dumbarton AAC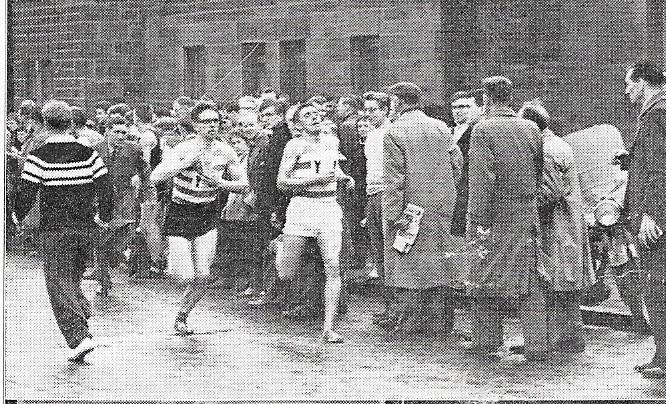 Pat Moy to Bob Steele (Both Vale of Leven) in the Edinburgh to Glasgow