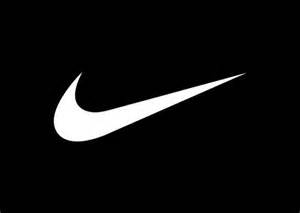 Sub 2 hours?   The winner of the race?
 WG George set a world mile record in a proper race in which there were only two  finishers – but a race nevertheless.   The story of the first sub four mile has been well rehearsed – the tactics had been well worked out and the only issue was when they would put into action.   There were those, some in positions of authority, who felt that the record should not be allowed because of the use of pacemakers.   What would any of those involved have said about the Nike Breaking 2 project to run a marathon under 2 hours?   But times change, what would the best marathon runners of today have said of the ploy?   We asked Colin Youngson, three times SAAA marathon champion, ten times medallist in the event for his thoughts on the matter.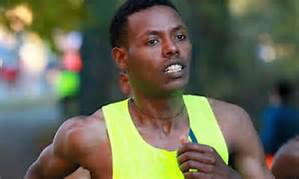 Will it be Desisa?
MUST ATHLETICS KEEP GOING DOWNHILL?
At a time when Track and Field Athletics is fighting to restore a drug-free reputation, is Nike's plan to break the two-hour marathon barrier unethical? After all, people claimed to have run a sub four minute mile in the 18th Century – even though it was said to have been achieved either down a grassy slope or on a road time trial with lots of betting involved – but it is Roger Bannister's feat in 1954 on an accurately measured track that is respected, despite the fact that he had two enthusiastic pacers (a practice frowned upon at the time) in his friends Chris Brasher and Chris Chataway.
Once the Scottish Marathon Championship started in 1946, in true blue amateur days, things were very different, compared with Nike's sophisticated plans. Footwear was either black gym shoes from Woolworth's or Dunlop Green Flash tennis shoes. Horrible blisters were almost guaranteed. Vests were water-absorbent cotton and shorts long and flapping. Vaseline had been invented, but did those hard men use it to prevent chafing? Some of them considered it effeminate to drink any water during a marathon, let alone a sugar solution. Steak was considered appropriate pre-race diet.
By the 1970s, racing shoes were much better and kit featured softer synthetic material – or string vests for hot days. The Saltin diet (from Finland) became popular, which involved running a total of 50 miles i.e. 20 Sun, 10 Mon, 10 Tues, 10 early Wed morn before work –
and masochistic avoidance of all carbohydrates from Sunday to Wednesday morning. This resulted in the exhausted runner feeling like a deep-sea diver in lead boots. There followed two manic days of avoiding protein and stuffing down cakes, bread, potatoes and pasta, which produced considerable weight gain and hopefully extra glycogen storage. On Friday a normal diet was reintroduced and the bloated 'athlete' went out for an essential digestive jog, finishing with half a mile at race pace. Marathons used to be on Saturday afternoon.  A big cup of extra strong black unsugared coffee was ingested half an hour before the gun, to produce a rapid start. If all went well, instead of hitting the wall at 18 miles, the runner might make it all the way to the finish line without fading weakly.
Very few courses were intrinsically fast, such as the Poly, Rotterdam or the Edinburgh Commonwealth Games one (on days when the headwind was light on the way to the turn and thereafter beneficial). However there was no question of drugs, unless one was a certain East German steeplechaser turned double Olympic marathon winner…
By the time that professionalism was accepted in the late 1980s, running kit had improved further, along with smoother tarmac and the introduction of flat, fast Big City Marathons like Berlin, or ones with quite a bit of downhill like London. Major cash prizes provided extra incentive. After all, even the most treasured medals rust.
Altitude training, special low oxygen tents to sleep in, physiotherapy and other medical assistance, careful nutrition, scientifically well informed modern coaches, and a range of clever but very challenging training strategies: these became normal for top professional marathon runners, although Ethiopians and Kenyans seemed to break records due to maize porridge, rough trails, tough training rivals, innate talent and being born at altitude, plus a fierce and understandable ambition to escape from poverty.
But still the Two Hour barrier remains unbroken. Welshman Steve Jones set a Men's World Record of 2.08.05 at Chicago in 1984; the current mark of 2.02.57 was set by Kenyan Dennis Kimetto in 2014 at Berlin (where the last six records have been achieved).
Now Nike has decided to promote a serious attempt to help an athlete to run a marathon in under two hours in 2016. After intensive physiological testing, three East African runners (Eliud Kipchoge, Lelisa Desisa and Zersenay Tadesse) have been selected. Talent and potential have been assessed. They have agreed not to contest lucrative Spring marathons. Instead, with a team of helpers, they will undergo a special training regime in preparation for their record attempt.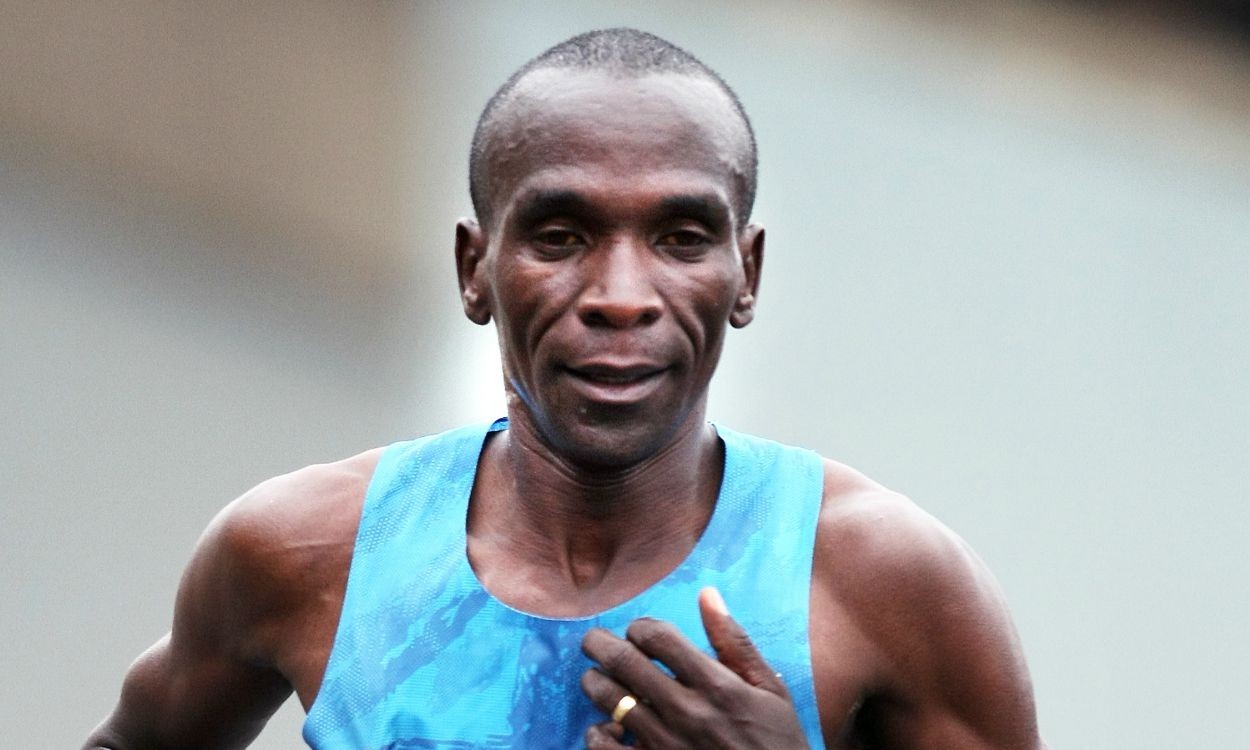 .. or Kipchoge? 
So far, so professional. But Ross Tucker, a well-known South African sports scientist, has hinted that the chosen marathon course may well be: closed to other competitors (apart from several pacers, it seems certain); in a fairly straight line from start to finish; largely downhill; and that the race will take place when there is a helpful following wind.
Now, to me, that begins to sound like cheating. How much help should any true competitor need? Any such record would be devalued, despite the strictest of drug testing. Organisers would have to be very careful not to break IAAF criteria for record eligibility, which rule out "artificially fast times" produced on courses aided by downhill slope or tailwind. Performances claiming world record status on 'point to point' courses like the legendary Boston Marathon have historically been rejected due to excessive descent and/or tailwinds. In fact "the decrease in elevation between the start and the finish shall not exceed an average of one in a thousand, i.e. one metre per kilometre."
Surely, year by year, the very best professional marathon runners are already succeeding in chipping away at the record, in flat, fast, Big City marathons, especially Berlin. Why not let the 'Two Hour Barrier' be broken naturally, at the right time, so that it can be hailed as a supreme human achievement by a truly great athlete, rather than tainted and belittled as a commercial stunt?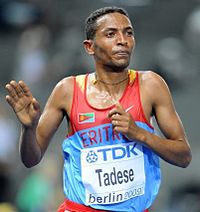 .. Or Tadesse?
That's the opinion of one of our better road runners and it chimes with almost every other marathon man's opinion that I have heard.   If we look at the progression of the world marathon record in recent times (ie since 1965 we get the following table.
Time

Athlete
Year
Venue

2:12:00

Shigematsu
June 1965
Polytechnic

2:09:36.4

Clayton
Dec 67
Fukuoka

2:08:33.6

Clayton
1969
Antwerp

2:08:18

DeCastella
1981
Fukuoka

2:08:05

Jones
1984
Chicago

2:07.12

Lopes
1985
Rotterdam

2:06.50

Dinsamo.1988
Rotterdam

2:06:05

DaCosta
1998
Berlin

2:05:42

Khannouchi
1999
Chicago

2:05:38

Khannouchi
2002
London

2:04:55

Tergat
2003
Berlin

2:04:26

Gebresellassie
2007
Berlin

2:03:59

Gebresellassie
2008
Berlin

2:03:36

Makau
2011
Berlin

2:03:23

Kipsang
2013
Berlin

2:02:54

Kimetto
2014
Berlin
It can be easily seen that the world records have been broken in races all over the world – from Japan to the United States, all over Europe – and in genuine races, albeit in races which often had pacemakers employed.   The situation is similar to that at the time of the sub-four mile in that the ultimate target is always in sight.   It seems inevitable, if it is indeed possible, that it will come in a genuine race – but which one?   Where?   When?   And that is part of the excitement for runners and enthusiasts everywhere.   The Nike stunt is really not one which will result in a record.   It is, they say, "An innovation moonshot, one designed to unlock human potential."    Legally such an event could not result in a world record.  Like Colin, I reckon that we should work towards it, chip away at the existing time and celebrate when it comes!
Finally the 'Runners World' infographic forecasts 2030 as 'the Year When…'   Go to their site for the complete article – http://www.runnersworld.com/marathon/nikes-audacious-plan-break-the-2-hour-marathon-barrier-in-2017