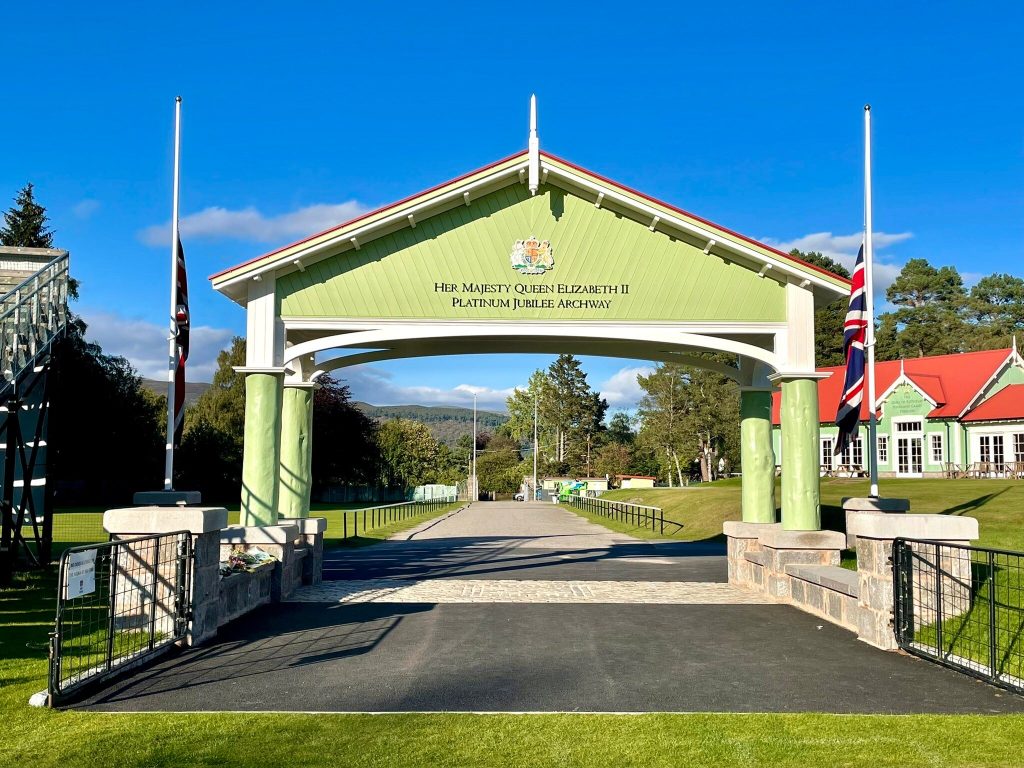 If we jump forward to 1875 , the Gathering had a wonderful press with details of accommodation available for all thoise wishing to attend the event, of the various groups of the aristocracy and their guests and, of course, the royal party whoch consisted of the Queen, HRH Princess Beatrice, HRH Leopold, the Lady Abercrombie, Hon. Miss Stopford, the Hon Miss Phipps, and more. The full list of notables took up about a third or more of a column in the Aberdeen Journal of 1st September. The gentlemen of the Press were also welcomed by now and the coverage was quite extensive compared to the 1850's. The results –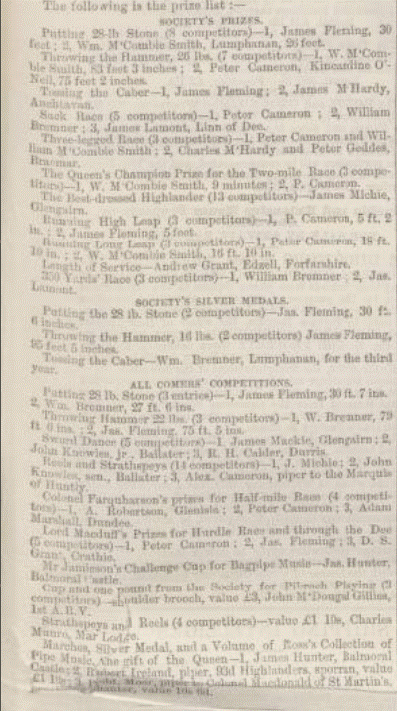 The list of events was also quite extensive in all disciplines – there was even a sack race and a three legged race. One of the teams there included William McCombie Smith who was a good athlete and member of the Aberdeen University team who had been disqualified from competition on the grounds that 'he had taken part in public or professional meetings.' He also won the Queen's Prize for the Two Mile Race, won the Hammer Throw and was second in Putting the 28 lb Weight and was third in the running long leap. There were other Games or Gatherings taking place on the same day – the Lonach Gathering had been on the same day for many decades, and there was also a Stonehavne Highland Games and all had their own traditions.
The Gathering of 1880 was not graced with royalty (the Queen wasn't there) although there was a good number of the aristocracy for what was one of the highlights of the social season. As for the Games aspect of the week, the Aberdeen Journal gave the following information in its 10th September edition.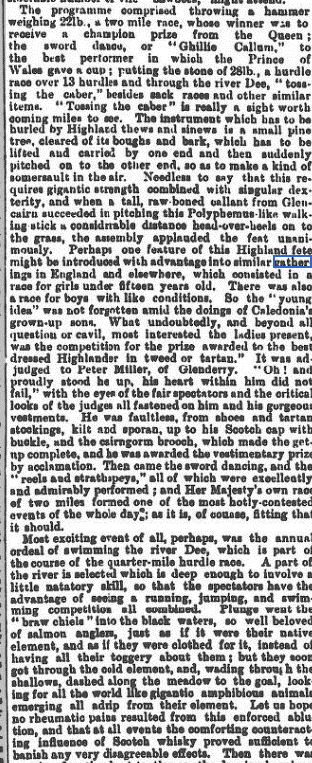 The race over 13 hurdles and through the river Dee sounds interesting, maybe especially as the race is over a quarter of a mile. Results below indicate that there were 5 competitors. The introduction of races for Girls and boys under 15 years of age and the comment that like events could be introduced into sports meetings in England. The actual results of the events are noted below.

Another good meeting with all events being contested – McCombie Smith again present but with less success than previously.
*
Came 1885 and the Queen herself was at Braemar, her arrival noted by the Edinburgh Evening News as follows –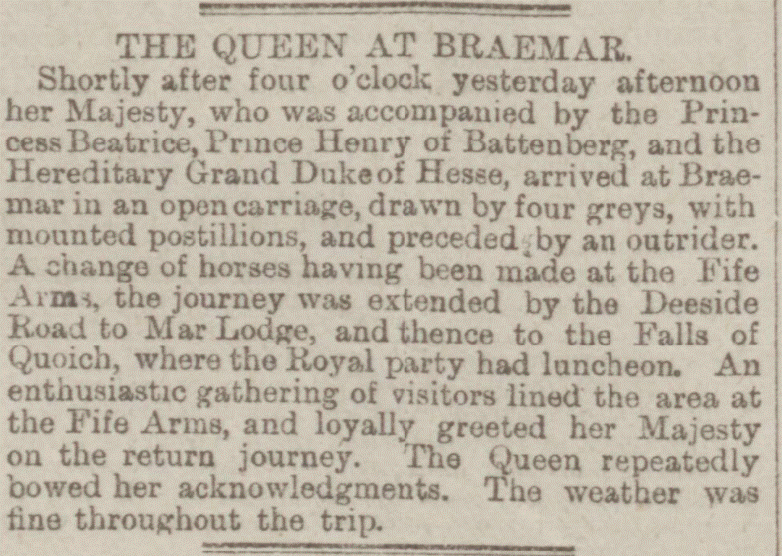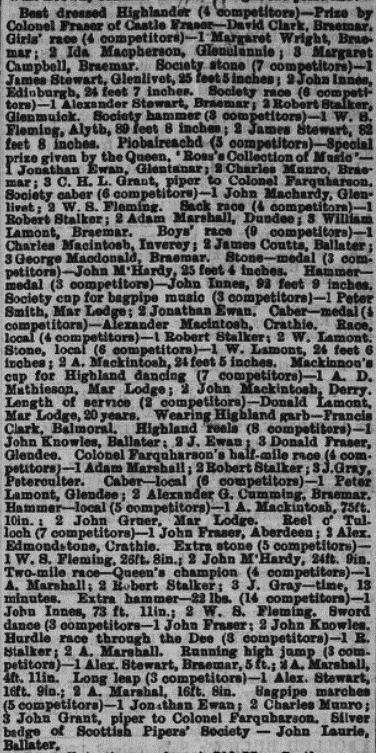 The range of events from sport results via dancing and presentations for length of service, wearing of highland garb was as wide as ever – but there is no mention of the quarter mile over 13 hurdles followed by the swim across the Dee!