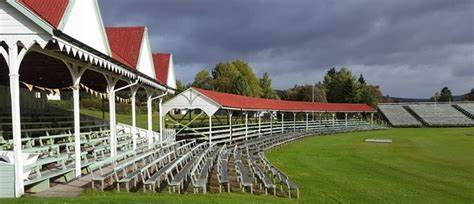 Of all the highland gatherings and games, Braemar is perhaps the most notable. That is of course down to the presence of the reigning monarch or their representative. Lip service is paid to the age of the games, connections to royalty, legendary figure to have competed there but little is normally written about the actual Gathering which encompassed the whole weekend. This was not always the case – as an acknowledgement of the history and the coverage of the event we will reproduce here some of the reports from bygone Gatherings. We will start with the Games of 1844. As ever they were held in the first week of September. Although Queen Victoria was in Scotland at the time visiting many 'tourist attractions' such as the Falls of Tummel, she does not seem to have been at the actual Games – the weather was probably the cause of her absence from the field. The report of the day however,in the Perthshire Advertiser read as follows.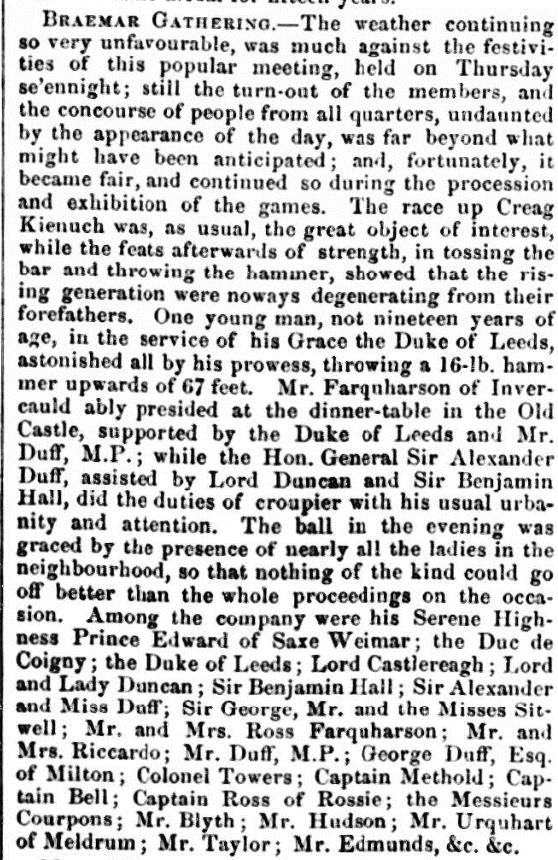 Two years later, on 27th August 1846, coverage in the Elgin Courant read as follows.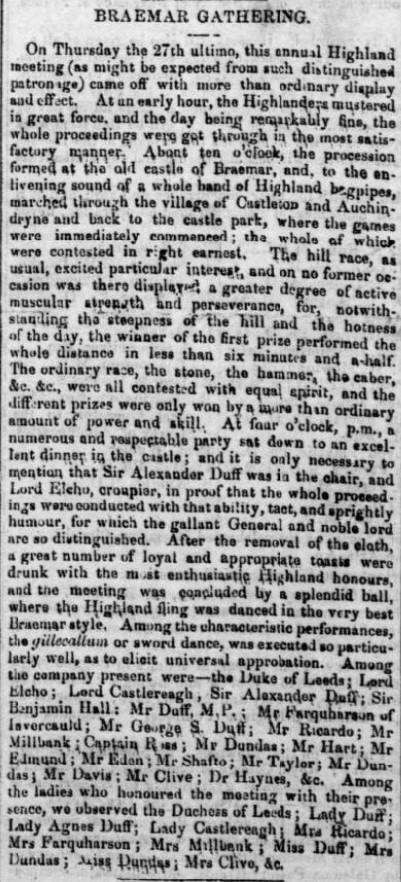 You will note the comprehensive coverage of the entire gathering with the social aspect taking priority over the athletics, but we do learn what events were contested and that the time of the winner of the hill race was taken and kept from year to year. Two years later, September 1848, the coverage in the Aberdeen Herald was even more fulsome taking up almost an entire column of broadsheet newspaper which started –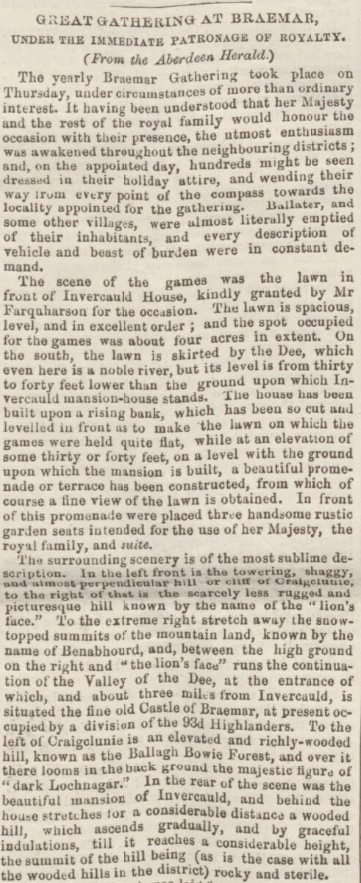 But what of the actual athletics?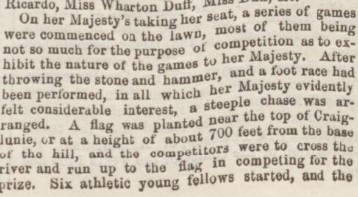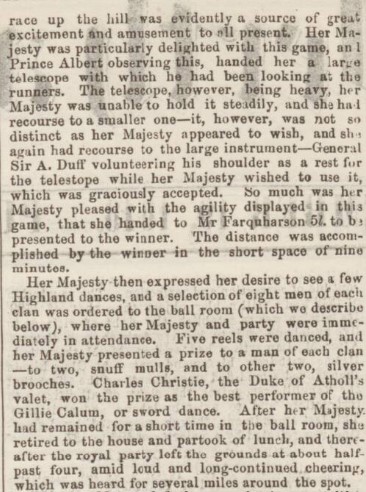 The Queen had given Mr Farquharson 5/- to be given to the winner of the hill race. 100 years later that would have made him a professional while the other prizes were in kind – snuff boxes and silver brooches – which would have kept their amateur status!
The Queen returned in 1850 to the Royal Braemar Gathering – the Royal title had been granted in 1846 – along with a large and distinguished retinue. The Games progressed satisfactorily –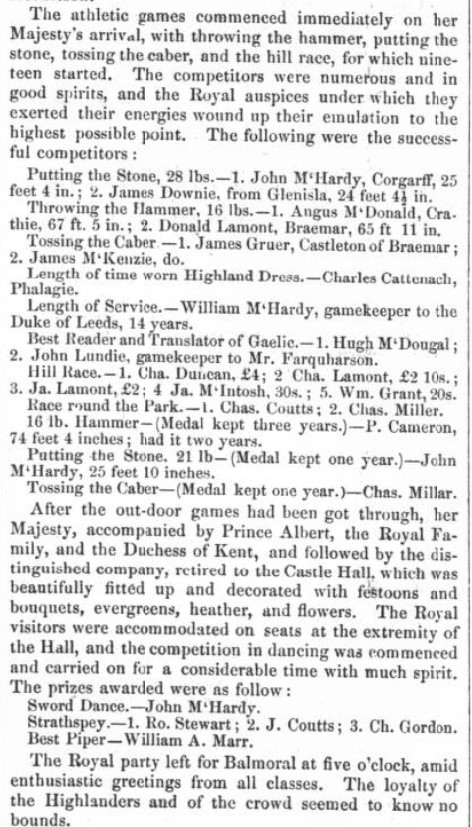 A bit more detail in this report on the 1850 Gathering in the Montrose, Arbroath and Brechin Review which also informed everyone of every detail of the week including the march of the competitors, the arrival of the royal party, the ball held afterwards, picnics on the river, shooting on the estates of the Duke of Inmvercauld, etc. There was not however a great deal of change in the events mentioned although the awards after the Games were in a wider range of categories than there are now. The modern athletes are however following in this tradition.