Alastair Macfarlane had a very successful career as a middle distance runner on the professional Games circuits. Some run only in the Fife Games, others restrict themselves to the Borders and the West Highland events have their own devotees but Alastair ran in them all – from Oxton and Grasmere in the Lake District to Pitlochry in the Perthshire highlands, from Thornton in Fife to the Games at Luss – and ran well. These are just some photographs from his collection.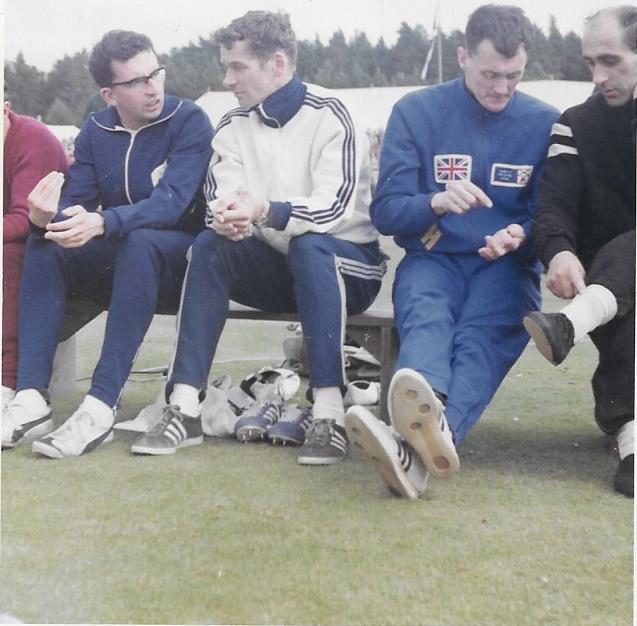 Alastair with Alan Simpson, former Olympic 1500mrunner Alan Simpson, and sprinter Stuart Hogg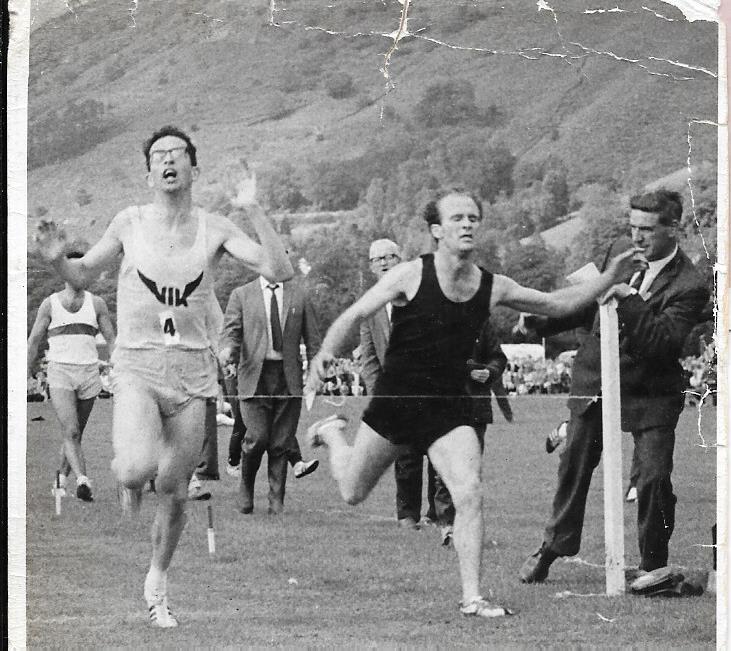 Grasmere, 1968, Finish of Mile race, won on the tape from Brian Carruthers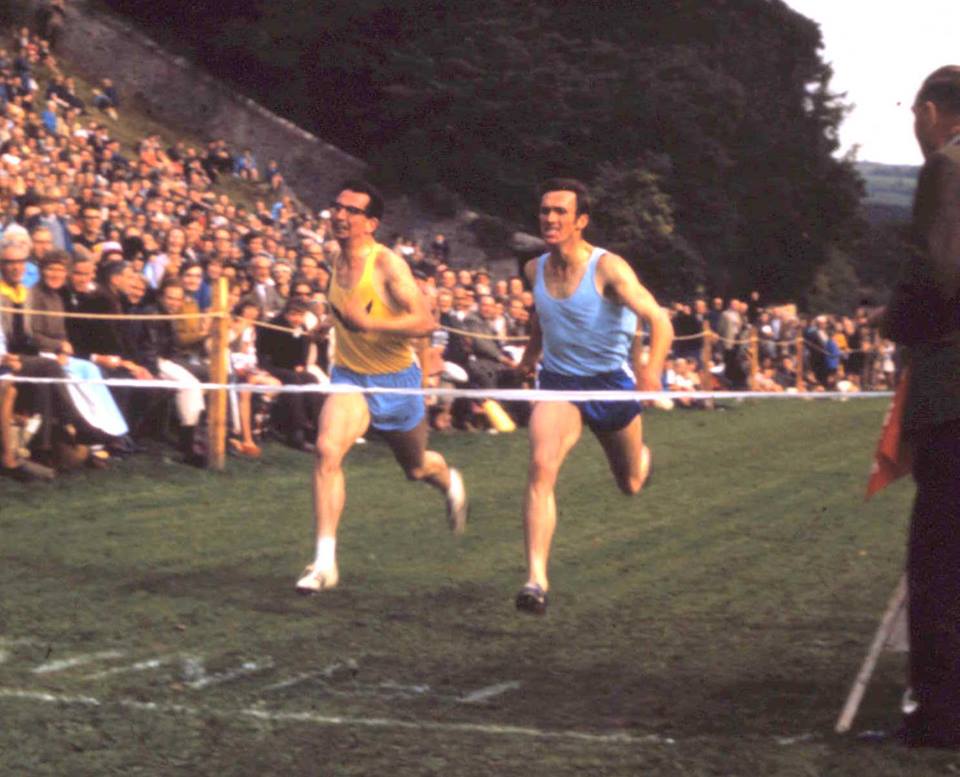 On left, winning on the line from Sandy Nelson at Pitlochry – have a look at the size of the crowd.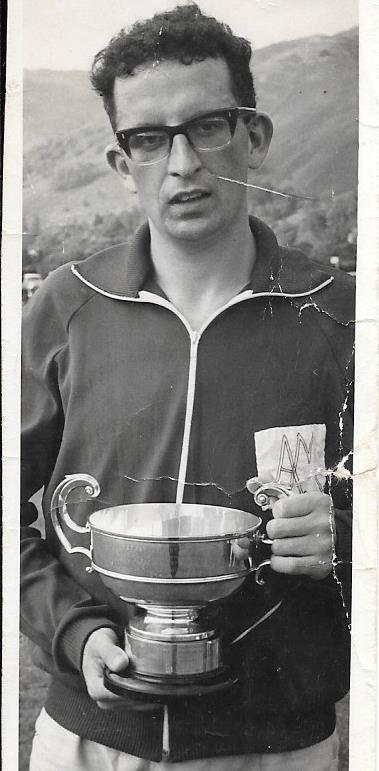 Athlete of the day, Grasmere, where he won both heat and final of the half mile, plus final of the Mile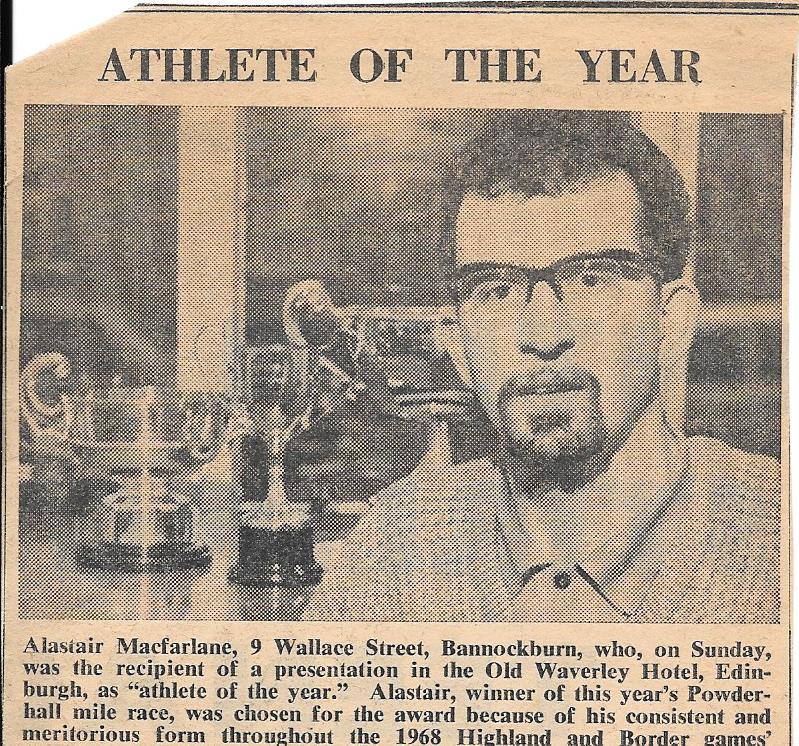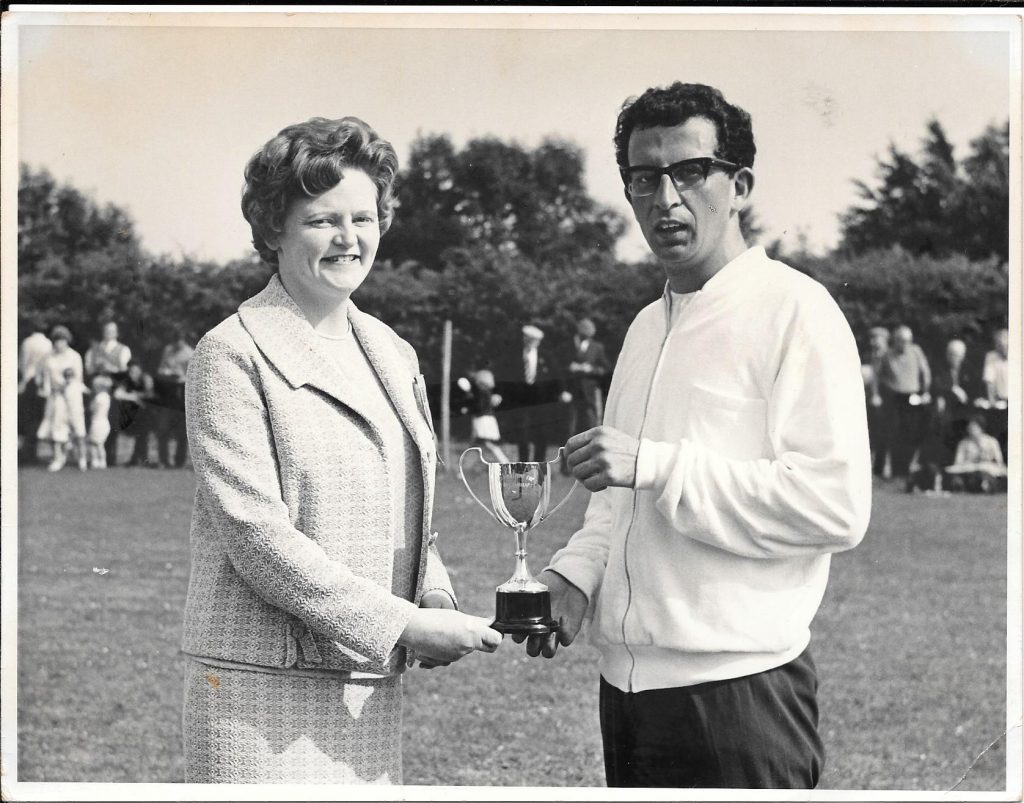 Lauder, 1968
Just some of the trophies!