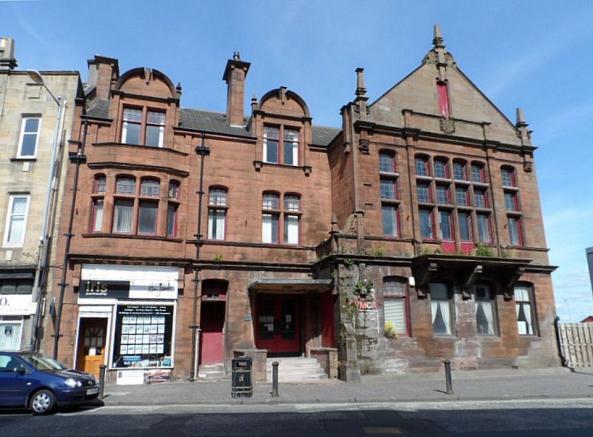 The Scottish YMCA organisation has been of real benefit to Scotland in many ways – a Christian organisation which aimed to involve and help the young men of the country in practical ways, it organised libraries, educational meetings, money raising activities, self help skills and much more. The key tenet for the movement was YMCA Mission: To put Christian principles into practice through programs that build healthy spirit, mind and body for all. Core Values: Caring: to demonstrate a sincere concern for others, for their needs and well-being. Sport was only a part of that, an important part, but it organised athletic clubs, harrier clubs, football teams, bowls clubs and more. In many communities the Y building was a familiar sight and a focus for community activities. The building above is the old Motherwell YMCA building in Brandon Street in Motherwell. The purpose of this page is to set out some of the statistics relating to YMCA Harrier clubs.
1. First, let's look at what the principal athletic clubs were. There were many that we know about, and lots that we don't know about because they were short lived or never won anything. That doesn't mean they didn't do valuable work of course. The ones we know about are –
Aberdeen YMCA, Bellshill YMCA, Cambuslang YMCA, Carluke YMCA, Dumbarton YMCA, Dumfries YMCA, Dundee YMCA, Edinburgh YMCA, Gala Red Triangle Club, Glasgow YMCA, Irvine YMCA, Johnstone YMCA, Kirkcaldy YMCA, Kirkintilloch YMCA, Lanark YMCA, Larbert YMCA, Larkhall YMCA, Motherwell YMCA, Paisley YMCA, Peebles YMCA, Renfrew YMCA. In addition the YMCA Sports Federation was affiliated to the SAAA.
2. Top officials. They contributed to the organisation of the sport at a national level and provided administrators of the highest calibre. Note the following at National level – there was greater representation at County and District committees.
| Year | Office held | Name | Club |
| --- | --- | --- | --- |
| 1897/98 | Treasurer of the SCCU | D McNaughton | Motherwell YMCA |
| 1925/26 | President of the SCCU | RF Murray | Motherwell YMCA |
| 1954/55 | President of the SCCU | G Pickering | Renfrew YMCA |
| 1966/67 | President of the SCCU | JH Gardiner | National Council of YMCA's |
There were many others who helped the sport – men like Jimmy Scott of Glasgow YMCA who, after a shortish running career, became secretary, and one of the main driving spirits, of the Scottish Marathon Club from it's foundation in 1944 until his death in the mod 70's; Roddy Devon of Motherwell who served on numerous committees including the SCCU, the Scottish Marathon Club and the Scottish Veteran Harriers club. In total the contribution of the movement across Scotland was immense.
3. There were of course International Runners (first appearance in brackets): from Motherwell YMCA: J Barrie (1904), AH Brown (1955), AP Brown (1965), JA Fleming (1949), JNH Gardiner (29), J Linaker (1963), T Millar (1908), I McCafferty (1965), D Nelson (1952), D Simpson (1962), JA Somervile (1905). W Somerville (1946), J Quinn (1987)] from Kirkcaldy YMCA: A Dow (1934); from Irvine YMCA: D Fry 1931; T McNeish (1949), CP Wilson (1929), B Morrison (1969); from Larkhall YMCA: J Egan (1984); W Burns (1970). And arguably the greatest of them all, David Gracie from Larkhall (1950)
4. Scottish National Cross-Country Team Champions: 1908 Motherwell; 1963 Motherwell.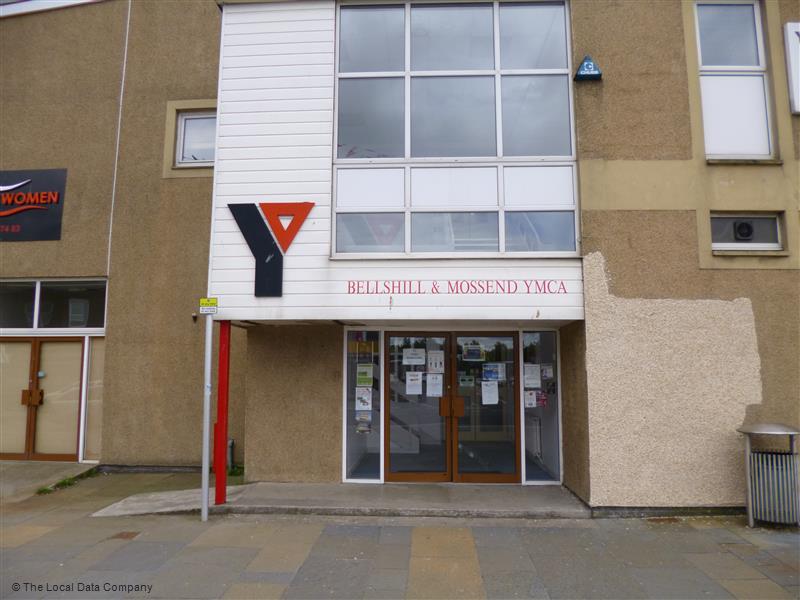 Another YMCA Building: Right in the middle of the Community
4. YMCA teams in the Edinburgh to Glasgow Relay Race:
1930: Motherwell (5th); April 1931: Motherwell (12th), Glasgow (17th); April 1933: Motherwell (13th); 1934: Motherwell ( 9th); 1935: Motherwell (8th), Larkhall (17th); 1936: Motherwell (8th); 1937: Motherwell (10th), Glasgow (11th), Larkhall (13th); 1938: Motherwell (9th), Glasgow (11th), Larkhall (14th); 1939: Motherwell (14th), Glasgow (15th), Larkhall (16th)
April 1949: none; November 1949: Kirkcaldy (13th), Irvine (17th), Glasgow (19th), Motherwell (20th); 1950: Irvine (14th), Kirkcaldy (15th), Glasgow (19th), Motherwell (DNF); 1951: Irvine (12th), Motherwell (16th), Glasgow (18th), Kirkcaldy (20th); 1952: Irvine (6th), Kirkcaldy (16th), Glasgow (19th), Motherwell (20th); 1953: Irvine 9th, Motherwell (18th), Kirkcaldy (20th); 1954: Irvine (18th); 1955: Irvine (17th); 1956: Motherwell (12th), Irvine (17th); 1957: Motherwell (10th), Irvine (19th); 1958: Motherwell (5th), Irvine (20th); 1960: Motherwell (5th); 1961: Motherwell (3rd); 1962: Motherwell (1st); 1963: Motherwell (1st), Larkhall (18th); 1964: Motherwell (1st); 1965: Motherwell (2nd); 1966: Motherwell (3rd); 1967: Motherwell (16th); 1968: Motherwell (19th).
6. Scottish Cross-Country Champions
| Year | Name | Age Group | Club |
| --- | --- | --- | --- |
| 1931 | J Suttie Smith | Senior Man | Dundee YMCA |
| 1932 | J Suttie Smith | Senior Man | Dundee YMCA |
| 1934 | A Dow | Junior Man | Kirkcaldy YMCA |
| 1949 | J Fleming | Senior Man | Motherwell YMCA |
| 1958 | AH Brown | Senior Man | Motherwell YMCA |
| 1962 | AP Brown | Youth | Motherwell YMCA |
| 1963 | I McCafferty | Youth | Motherwell YMCA |
| 1963 | JH Linaker | Senior Man | Motherwell YMCA |
| 1965 | I McCafferty | Junior Man | Motherwell YMCA |
| 1966 | I McCafferty | Junior Man | Motherwell YMCA |
| 1974 | J Graham | Youth | Motherwell YMCA |
| 1974 | J Egan | Junior Boy | Larkhall YMCA |
There were also of course team titles and places over the country and the YMCA clubs tended to be 'harrier' clubs. There did compete on the track and some of the athletes were quite outstanding. The Motherwell men of the 1960's (McCafferty, Andy and Alex Brown, Bert McKay, etc) are well known but possibly the very best of the YMCA track men was David Gracie from Larkhall – a sprinter and hurdler who specialised in the 440 yards hurdles event he broke and rebroke the national record for the event no fewer than five times. A Scottish and British internationalist he competed in the 1950′