Every club had a handbook that included club rules and regulations, past successes as a club and covered track & field athletics as well as cross-country running in general terms. In addition most clubs had a winter fixture list that dealt solely with the winter season, listing that season's fixtures as well as trophy winners down through the years and members of the winter committees. This one is the Victoria Park winter card for members to have in their pocket as a kind of seasonal vade mecum for season 1965-66. Note the lists of club champions – most impressive is maybe an understatement!
Apart from the sporting achievements there are several who are, or were, known nationally or even internationally for their work away from athletics – eg Craig Sharp who was a world renowned physiologist, and Alan Dunbar, journalist.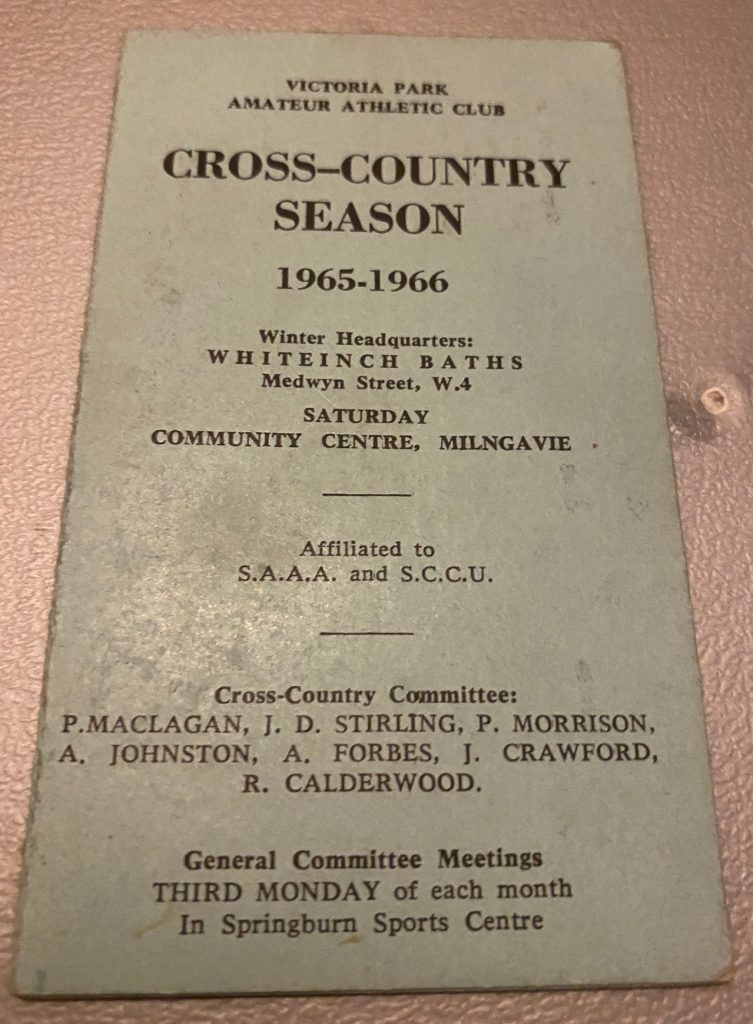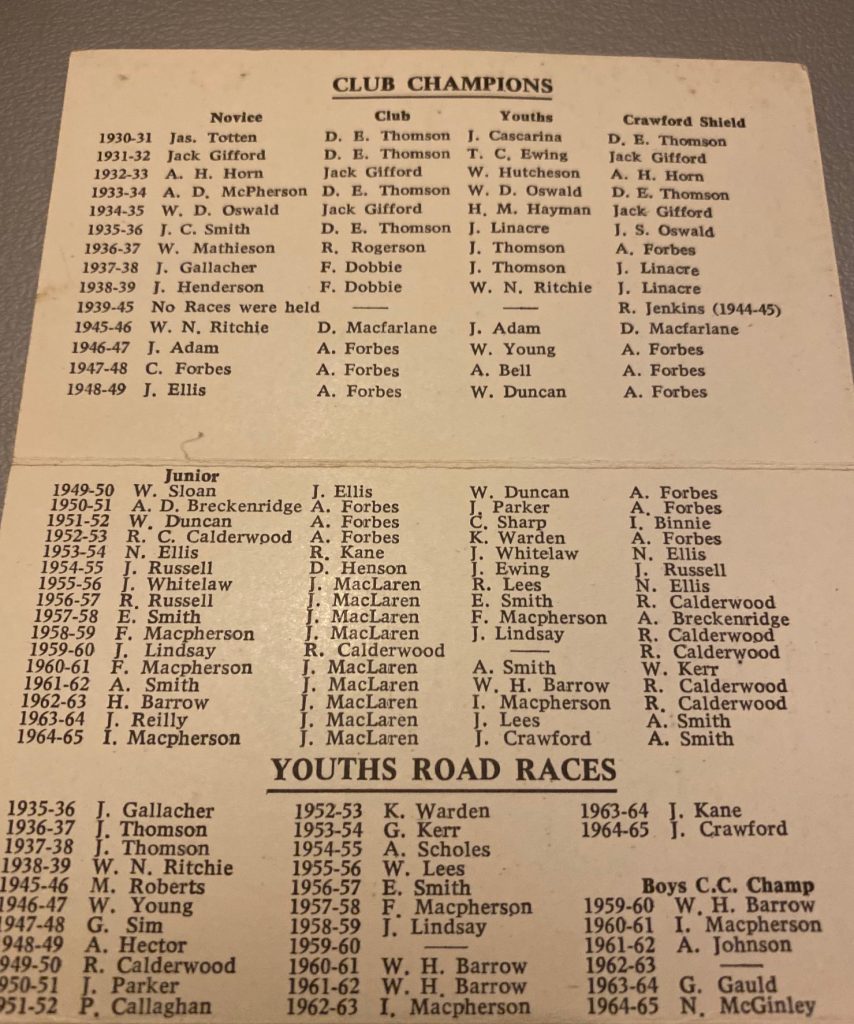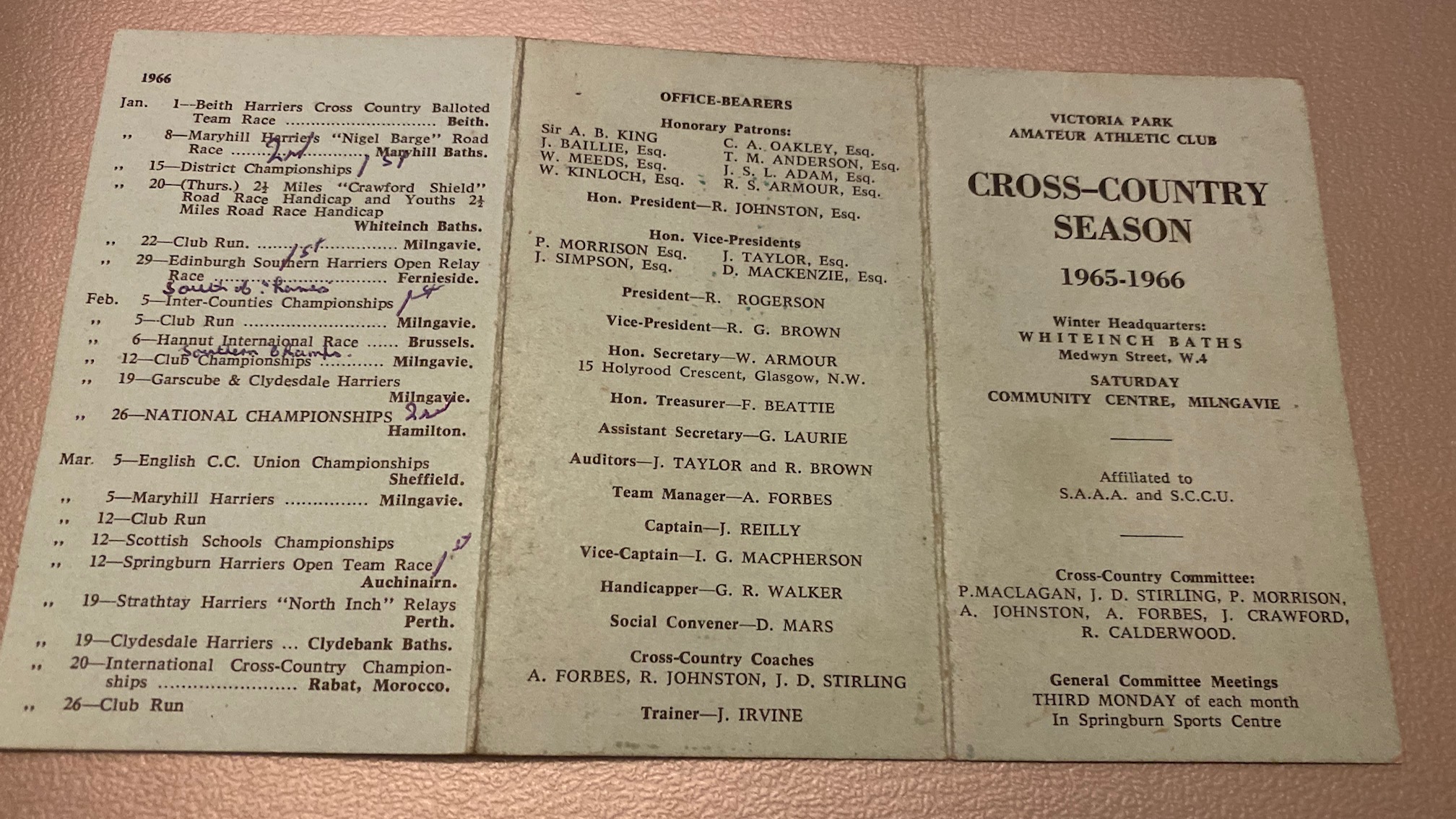 We are also fortunate enough to have Hugh Barrow's booklet for season 1958-59. A wee bit the worse for wear but it is over 60 years old! Note too that several very good club men appeared on the committee in both years.