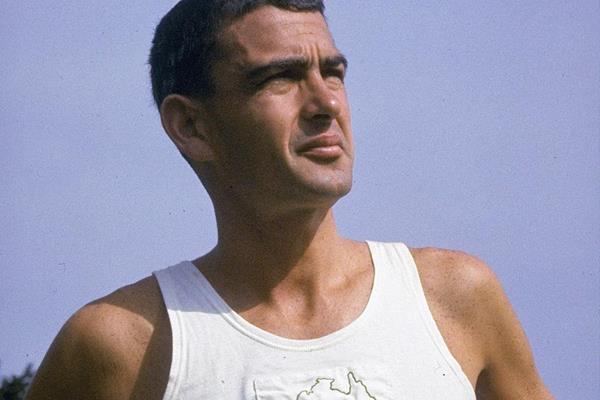 VMC member: Ron Clarke
One of the most popular pages on the website is that on the Scottish Marathon Club.   Founded in 1944, it was part of the inspiration behind the founding of the Road Runners Club.   Ironically, the SMC has gone while the RRC goes from strength.    The post-war generation really contributed more than their share to the development of the sport and we owe them a lot: it is a pity that the same intensity and drive is not present in the same quantities among administrators in the 21st century.
Across the globe in Australia a similar move with respect to road running was taking place – a wee bit behind the 1944 Scottish initiative but it was just as significant.    Hugh Barrow supplied the following documents dealing with the formation of the Victoria Marathon Club.   First there is the letter announcing the formation of the club sent out on 23rd September 1946.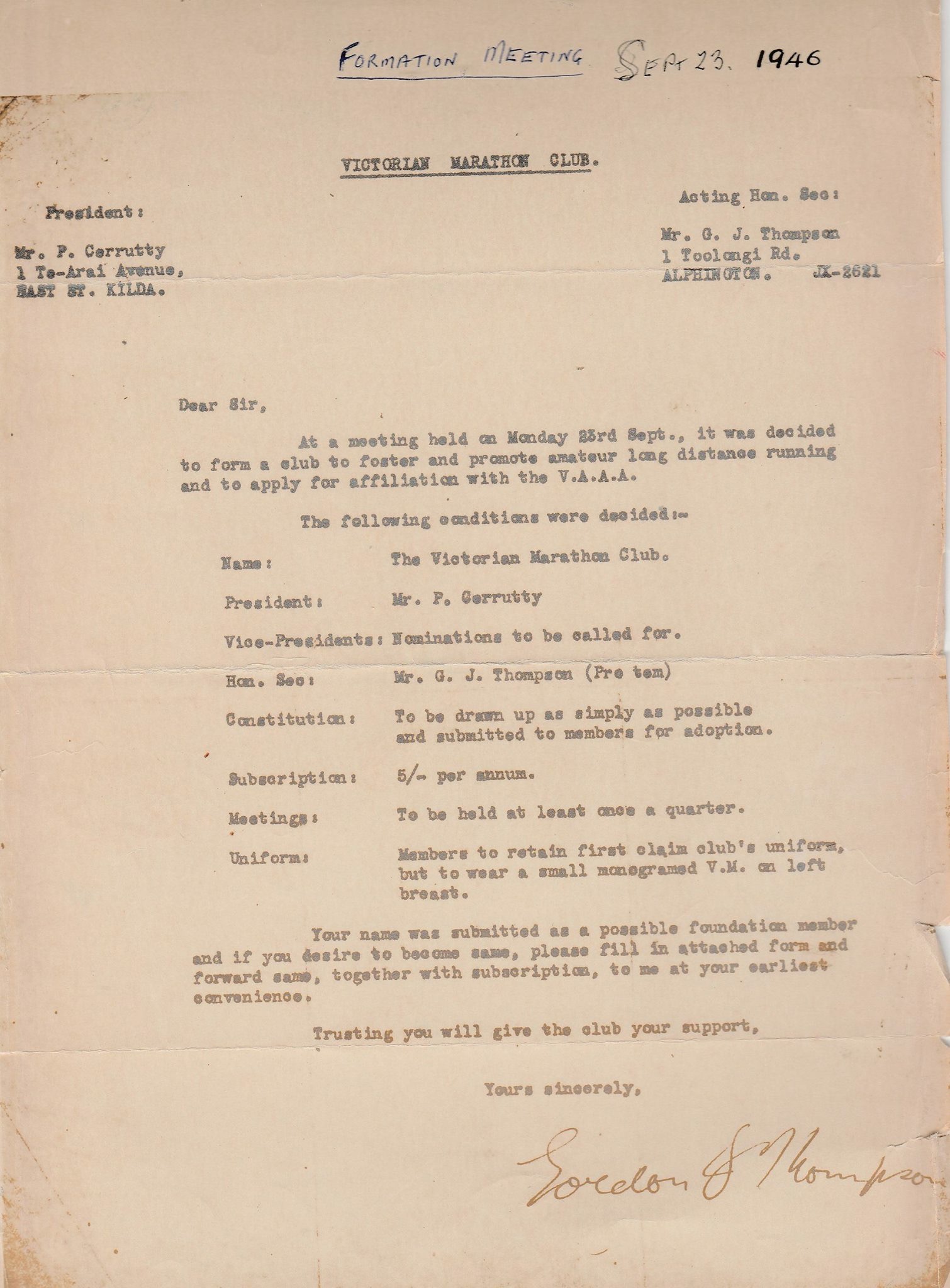 Second there is a note putting the formation of the club into context …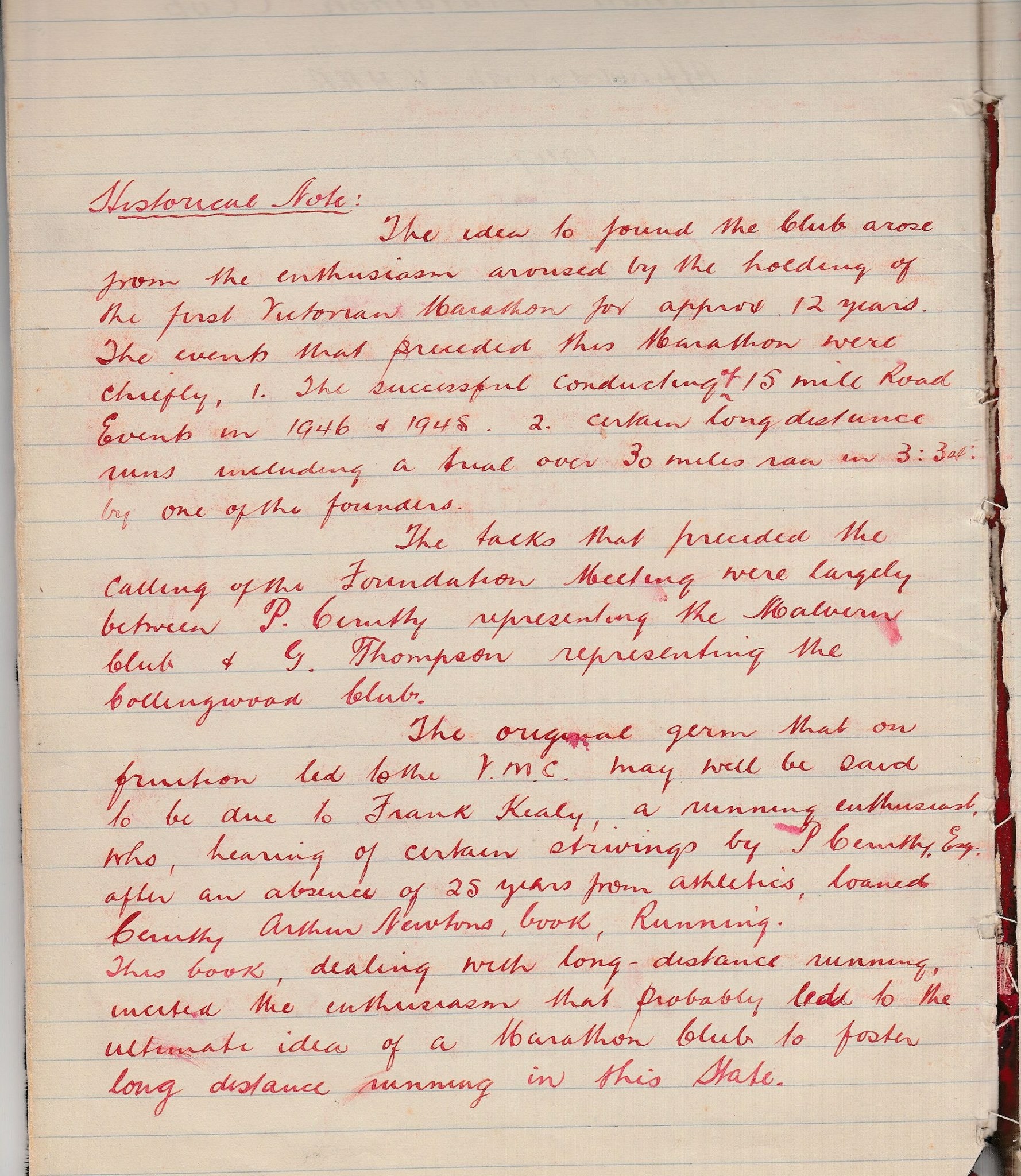 Before commenting further on the club itself, note that the first President was Percy Cerutty – we might have known he'd be involved.    It is interesting that the SMC had well known and enthusiastic Dunky Wright as one of the funder members, and, coming down a distance or three,  Frank Horwill's efforts with the British Milers Club were tremendously successful.    Of course nothing is down to one man but an enthusiastic, even eccentric, individual can add impetus to any cause.
The items below speak for themselves and show Percy with Les Perry, a very good marathon man and club member.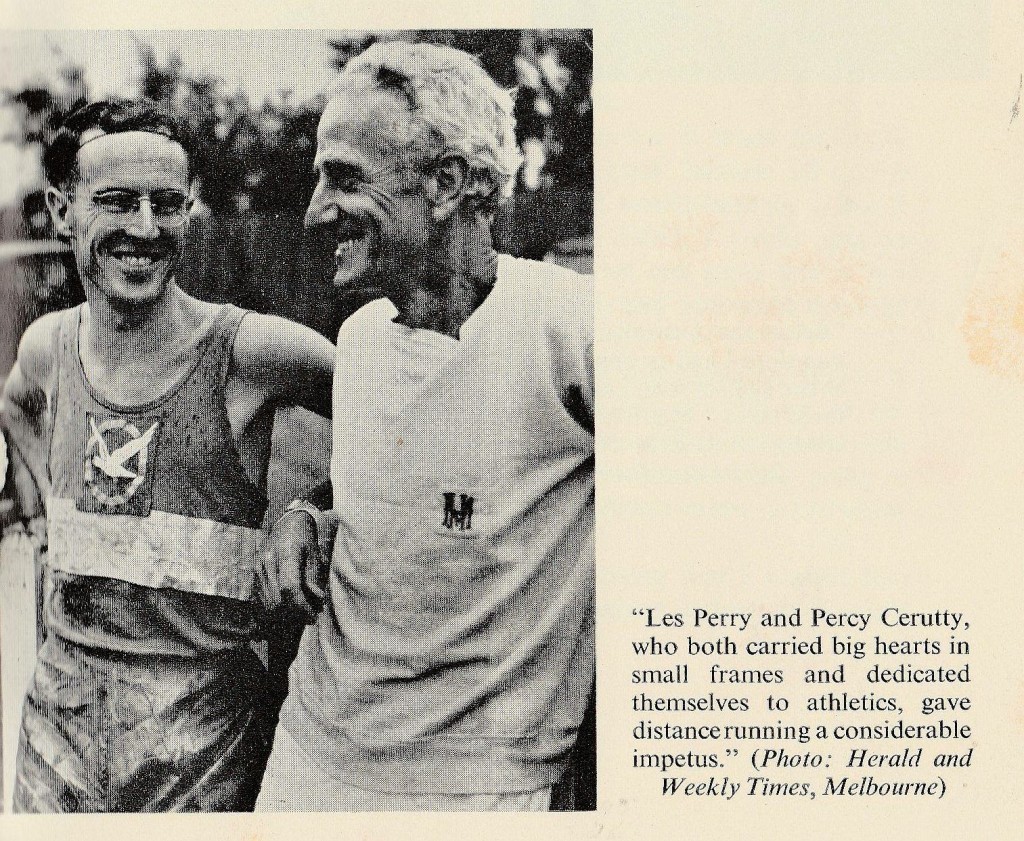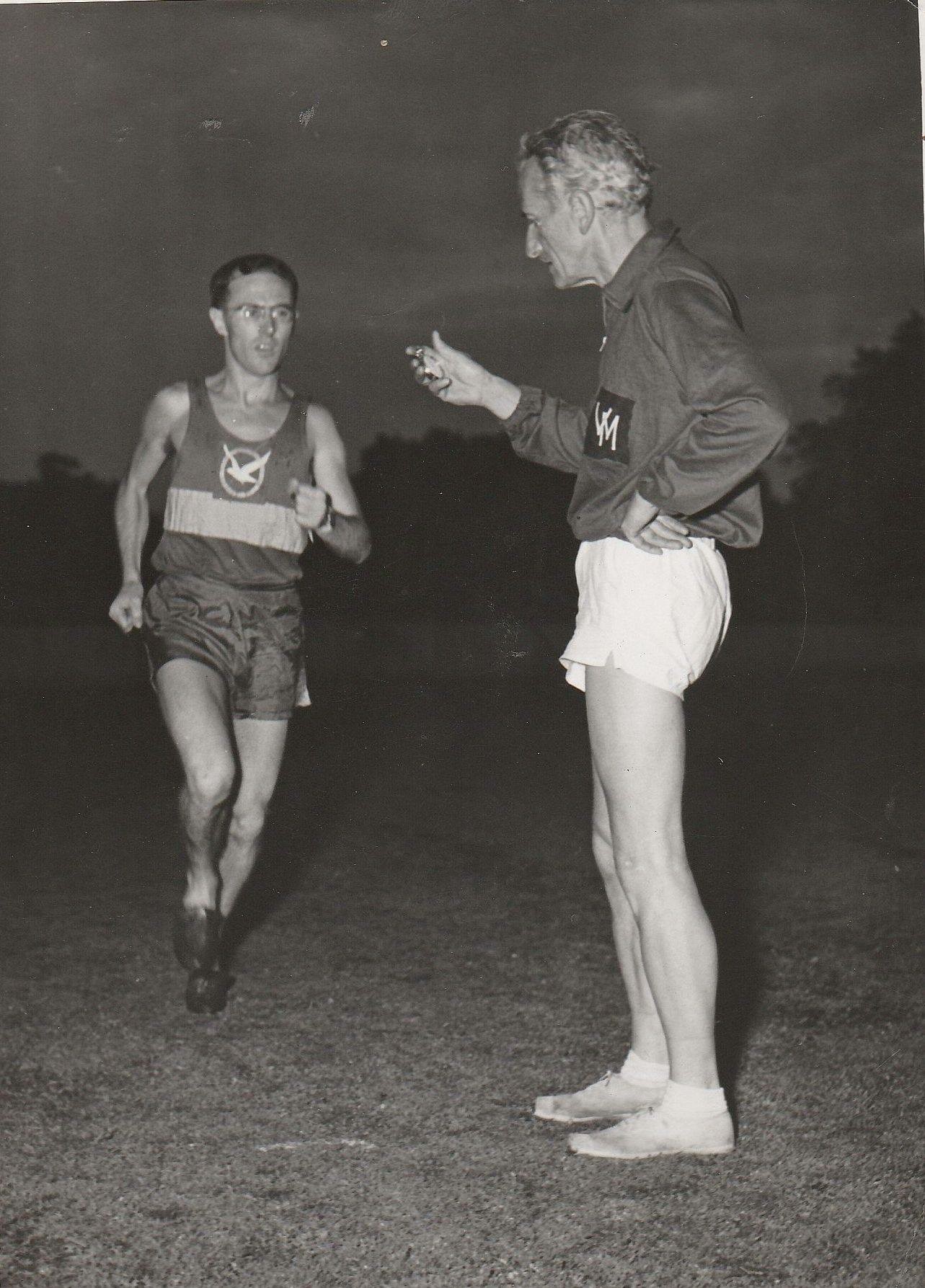 The SMC had as its objective "to foster marathon running in Scotland", the VMC was to "foster and promote long distance running".    The SMC had club championship races over 12 miles, 16 miles, 20 miles and the marathon.   The VMC comments on 15 mile road races in 1945 and '46, and a 30 mile time trial.     I quote from the minutes of the club newsletter in Autumn, 1968:
"All members may wear a plain VMC club badge (50c.). Those
who have completed a Marathon in 3:30:00 or better may add a star,
those who have been inside 2;50:00 may add two stars, members
having broken the 2;30:00 limit are entitled to wear the VMC badge
with Laurel Wreath (60c.)".
There were obvious similarities between the two clubs.    Hugh comments: