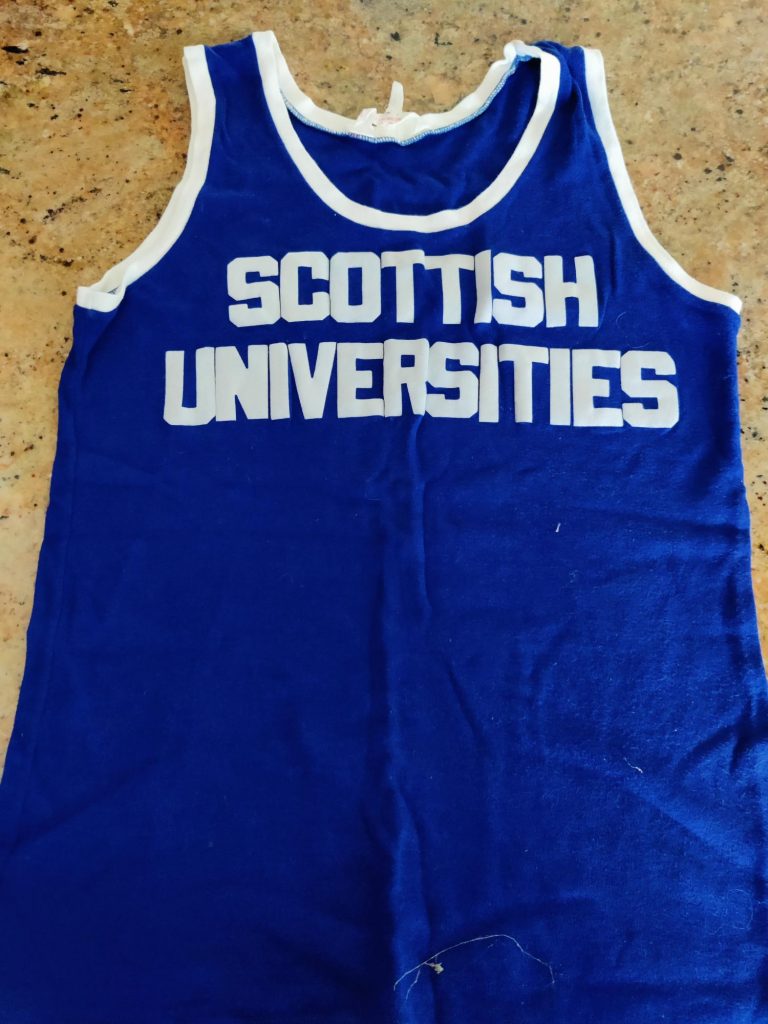 The traditions of the various university blues and colours awards across Scotland varied from one to the other with procedures as documented on the University Blues and University Colours pages which can be accessed via the links. Graham has kept much of the correspondence dealing with his awards and adds to his comments on the Blues page:
You could only be awarded a Full Blue once per sports club; – this was the top award – allowing you to purchase a scarf. Unlike some other universities there was no blazer.
The second level award was "Colours".This entitled you to purchase a tie which unfortunately I no longer have but which I clearly wore for my graduation in 1981! ( See photo below).
Similar to Full Blue ,you could only be awarded Colours once, but you could be awarded both, albeit in different years as I was ie:
Cross Country
Full Blue 1978/79
Colours 1979/80
Track and Field
Colours 1978/79
Full Blue 1979/80
Interesting is that I was awarded my Full Blue in Cross Country before Colours while it was the other way around in Track and Field. Also that in both years, I was awarded both a Full Blue and Colours albeit from different sports clubs ! I guess that this did not happen very often.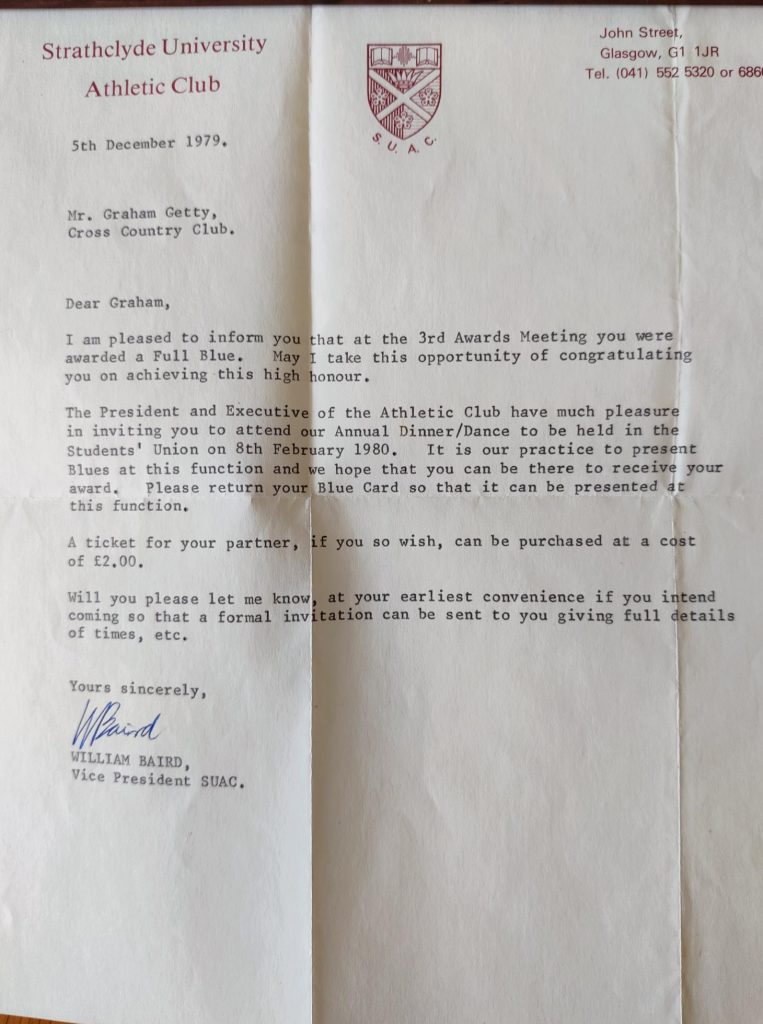 Notice of Award of Full Blue for Cross Country in 1979 and for Track in 1981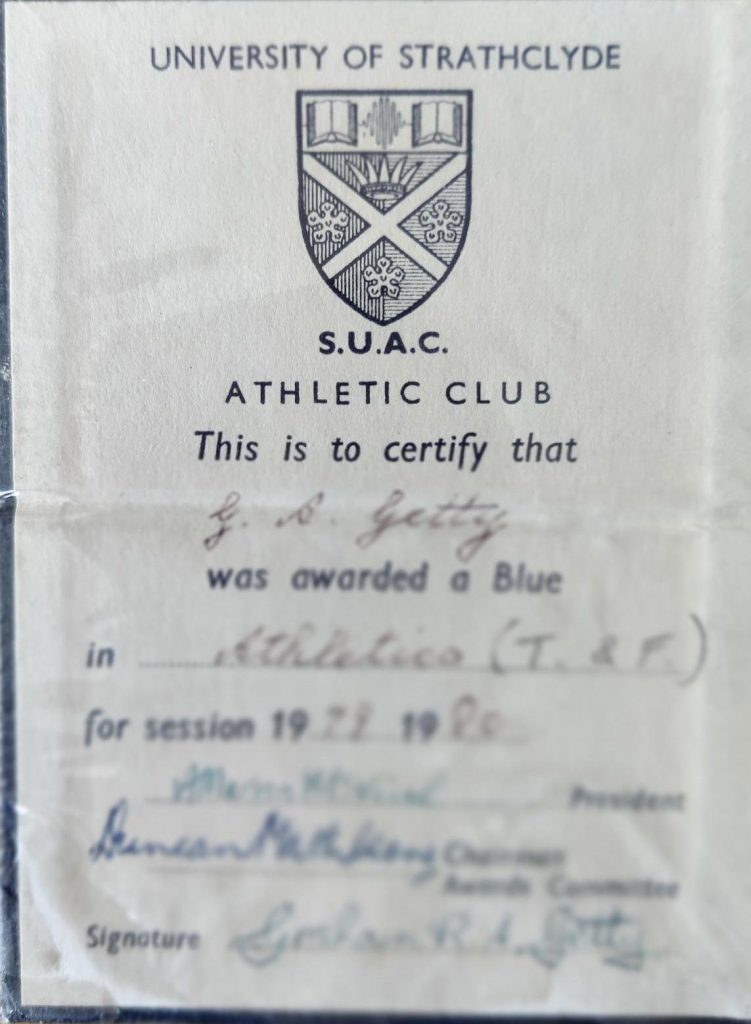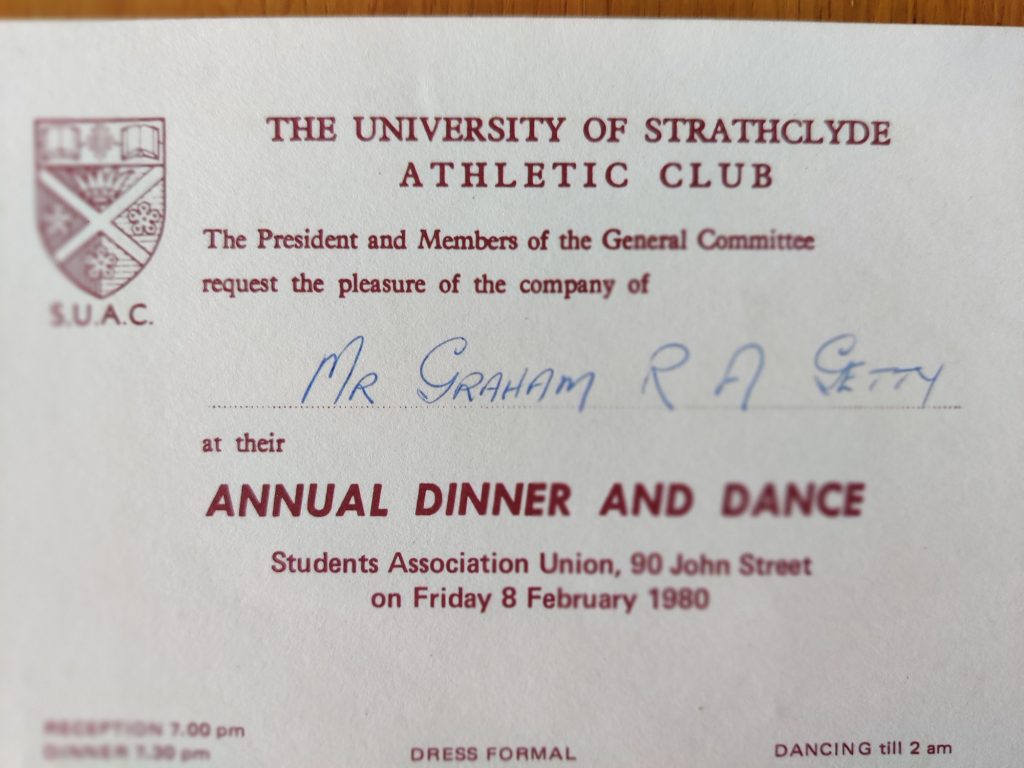 Invitation to the Ball in 1980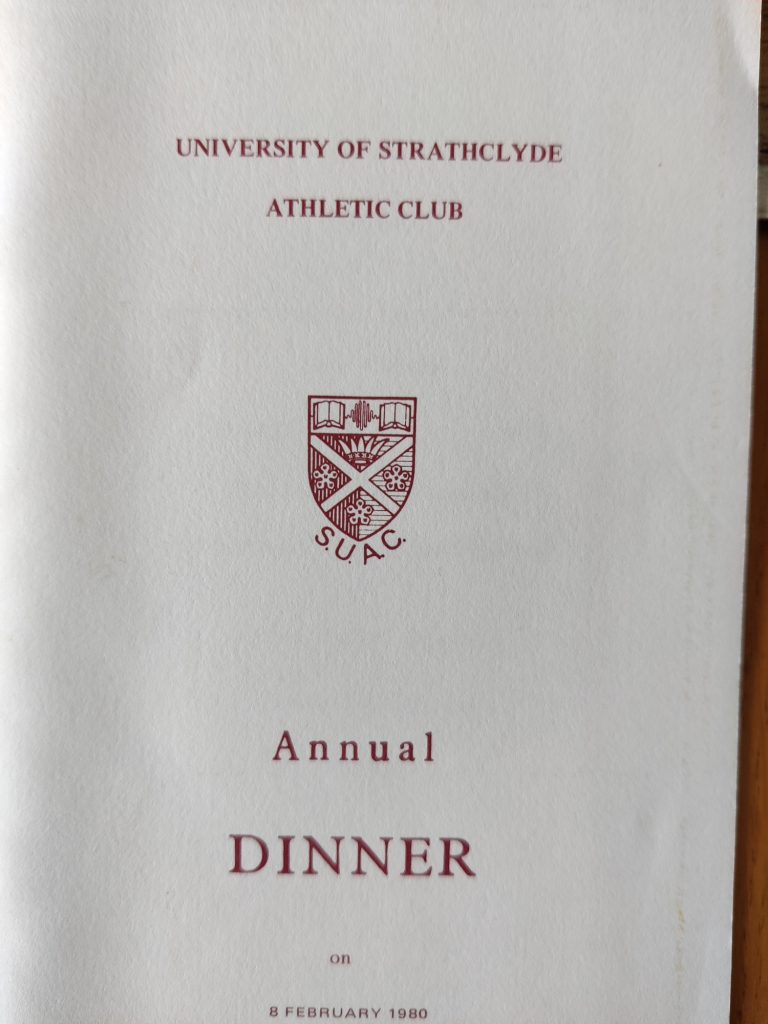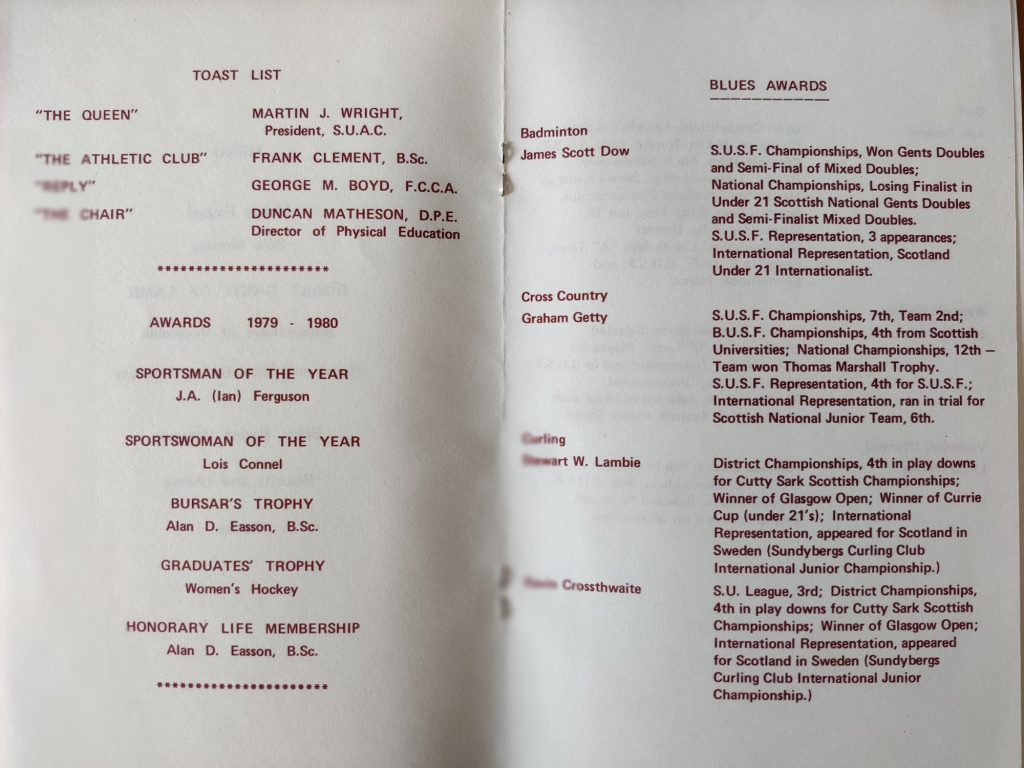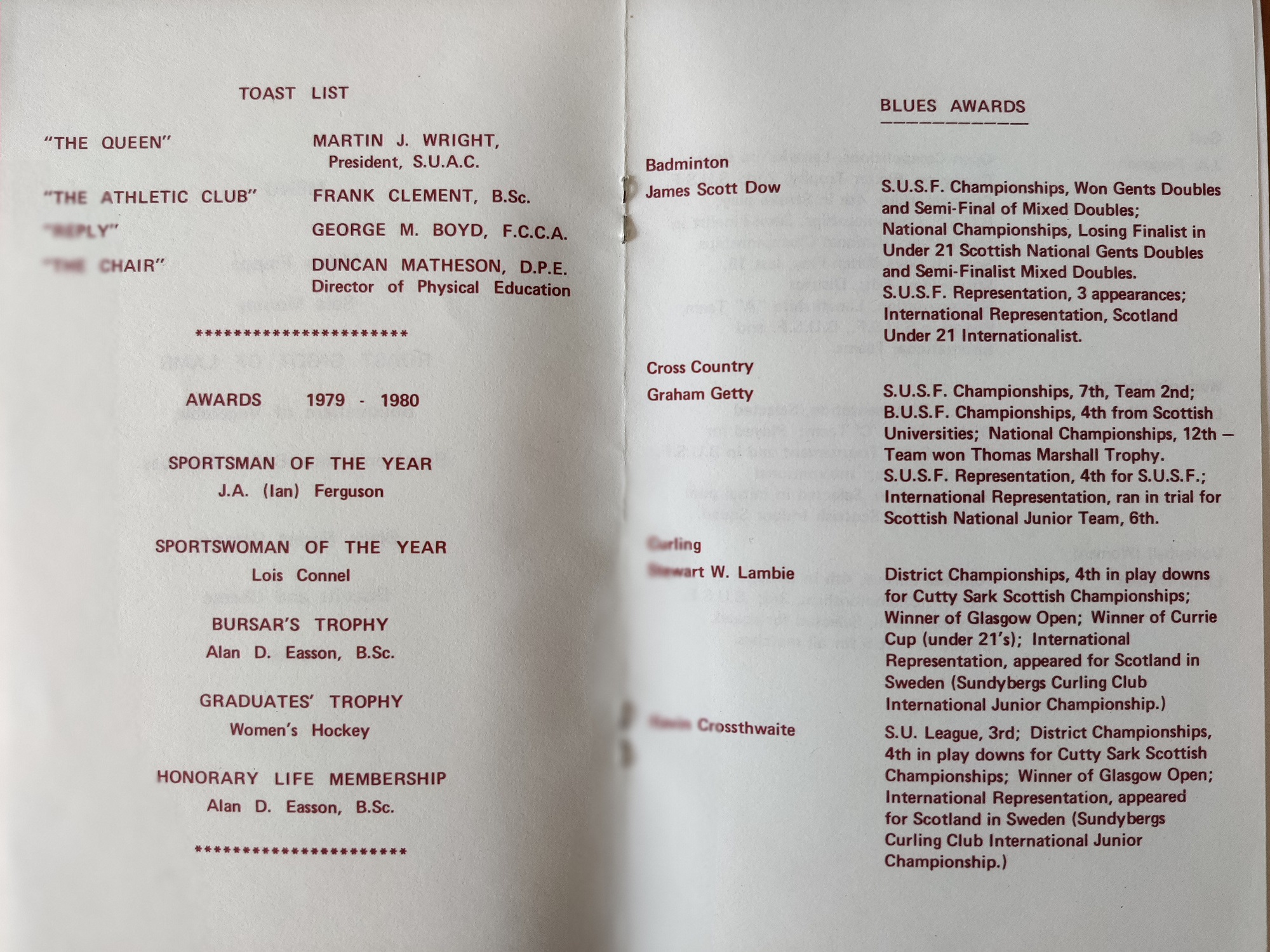 Citation to be read at the presentation in 1980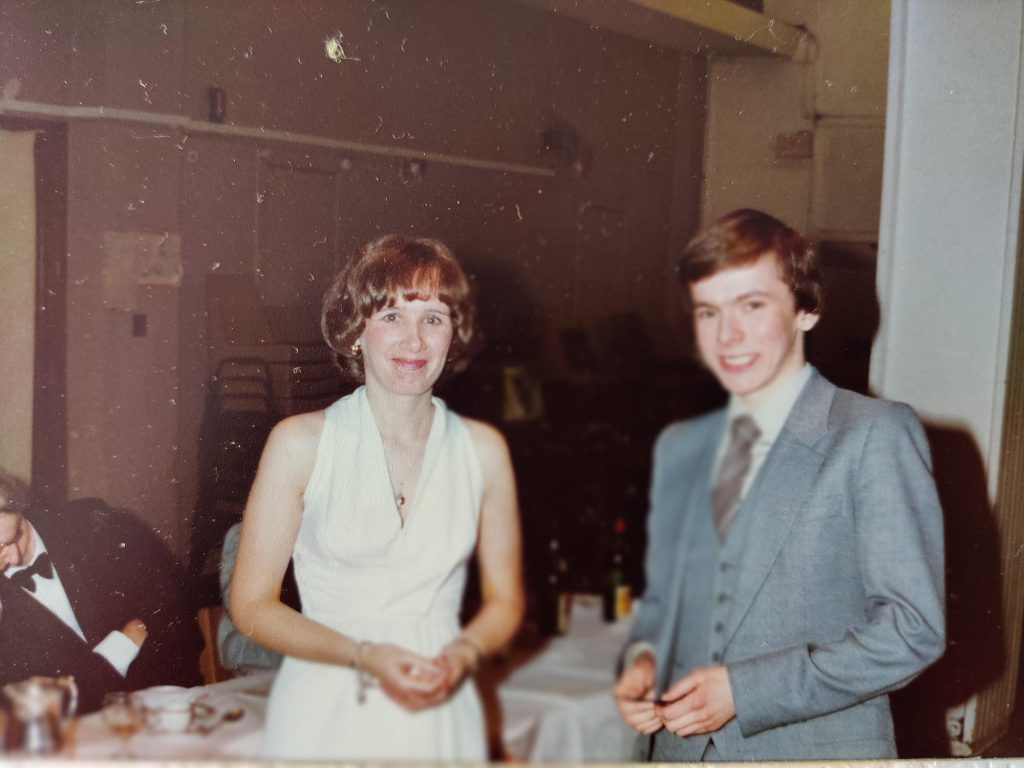 The actual Presentation by Mrs Frank Clement
Into 1981 –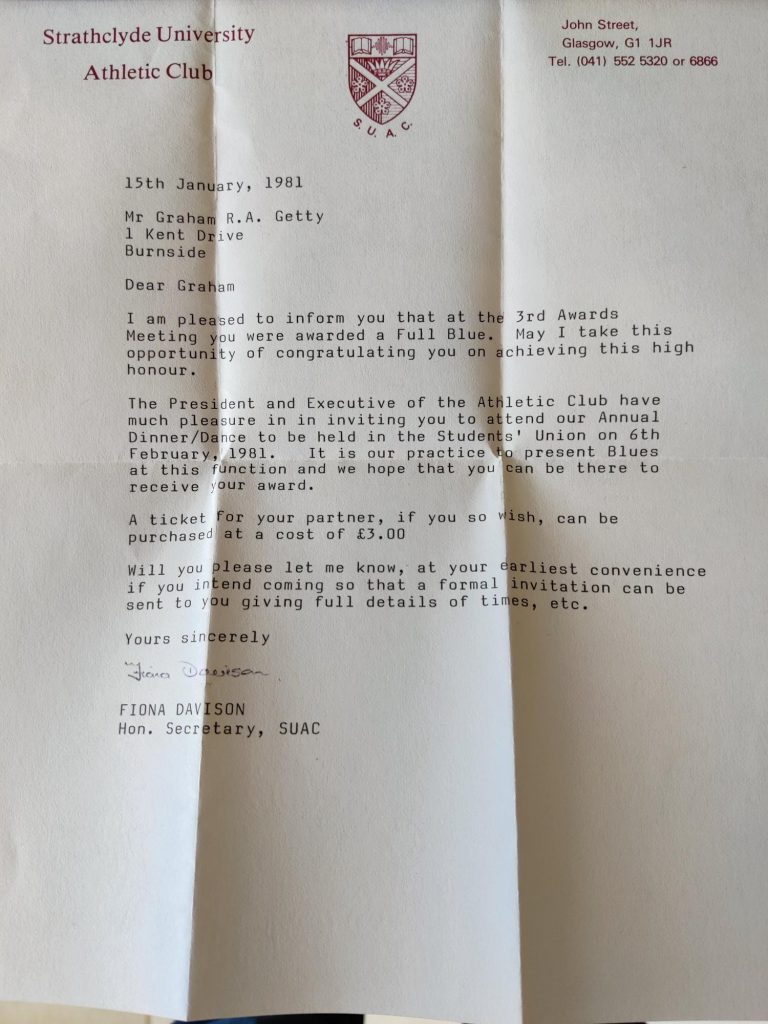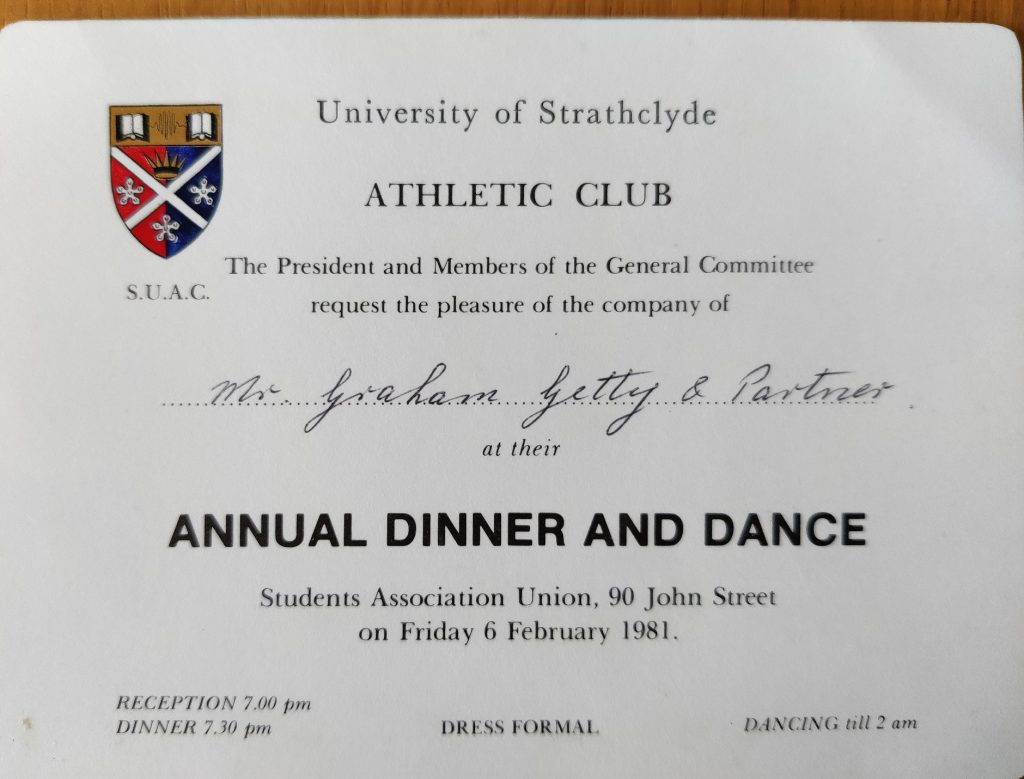 Formal invitation in 1981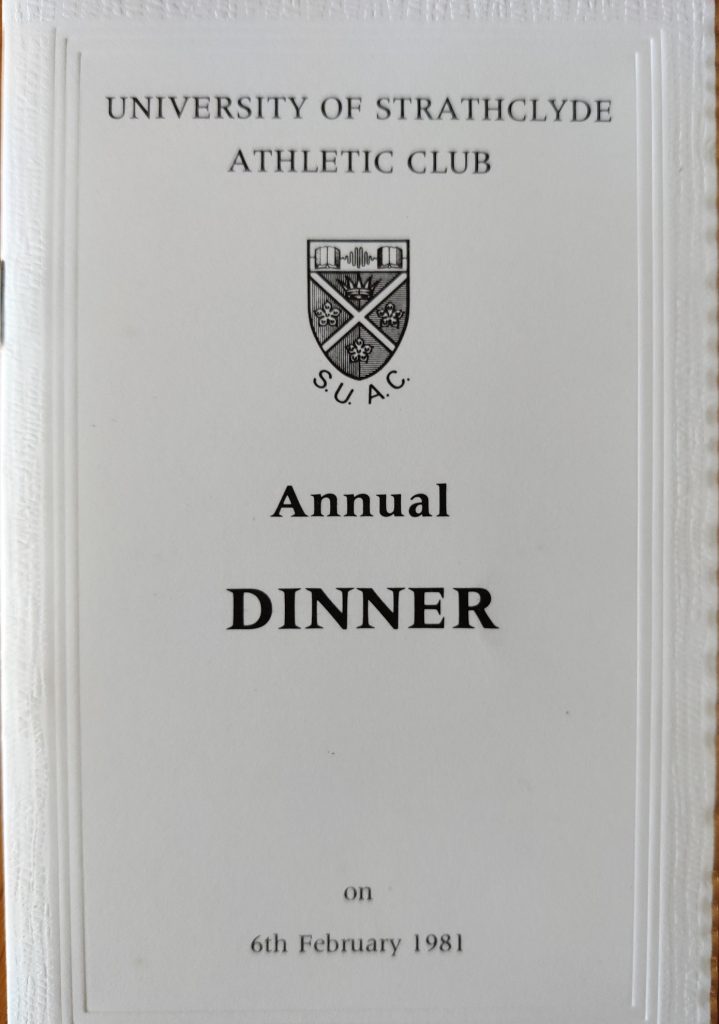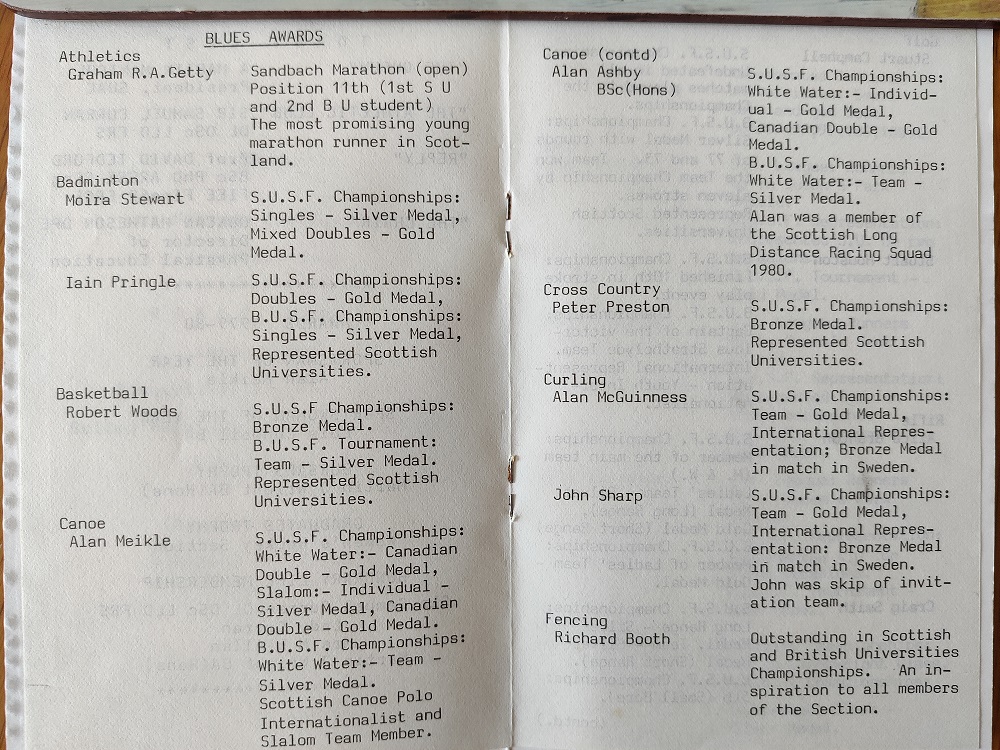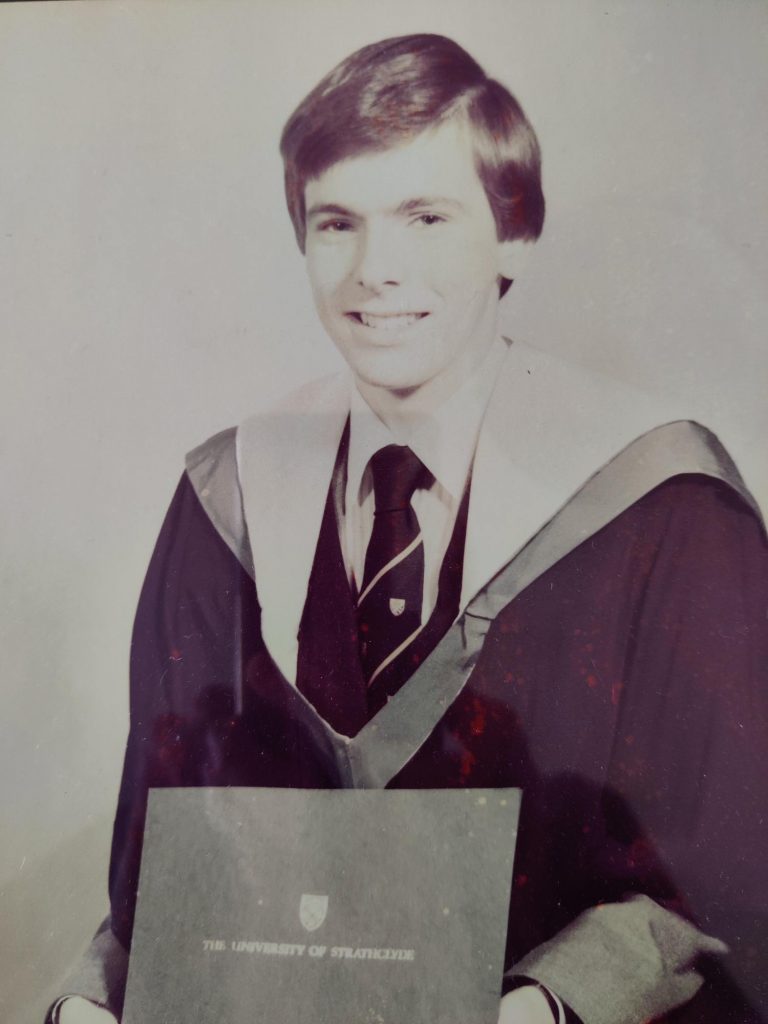 Graduation photo to display the Colours tie.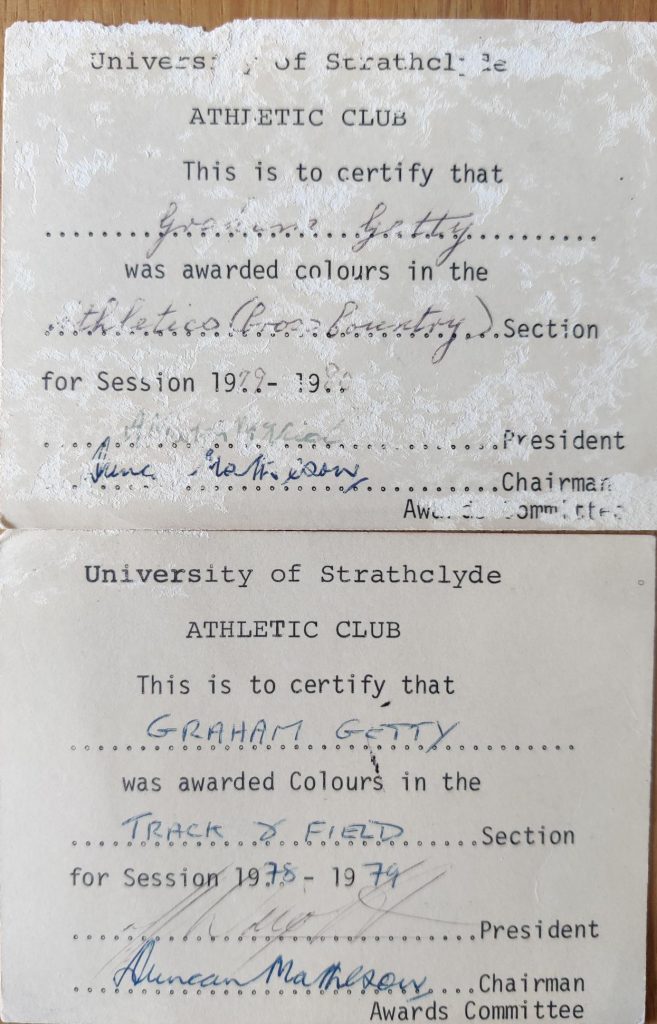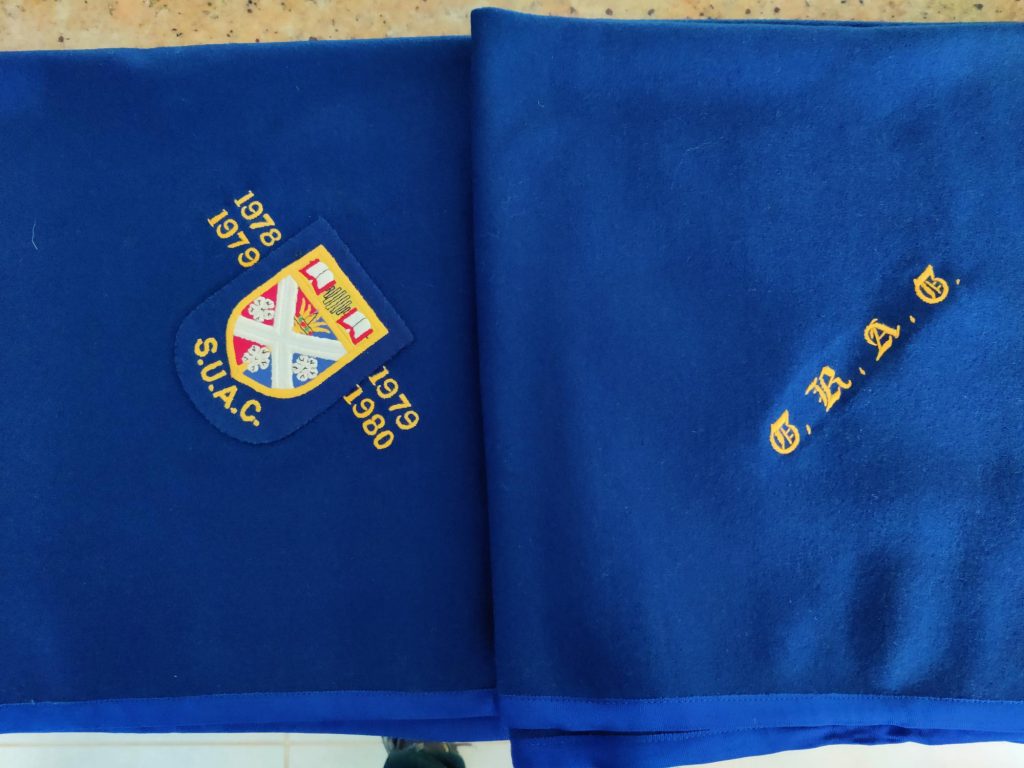 The scarf showing the years on one side and his initials on the other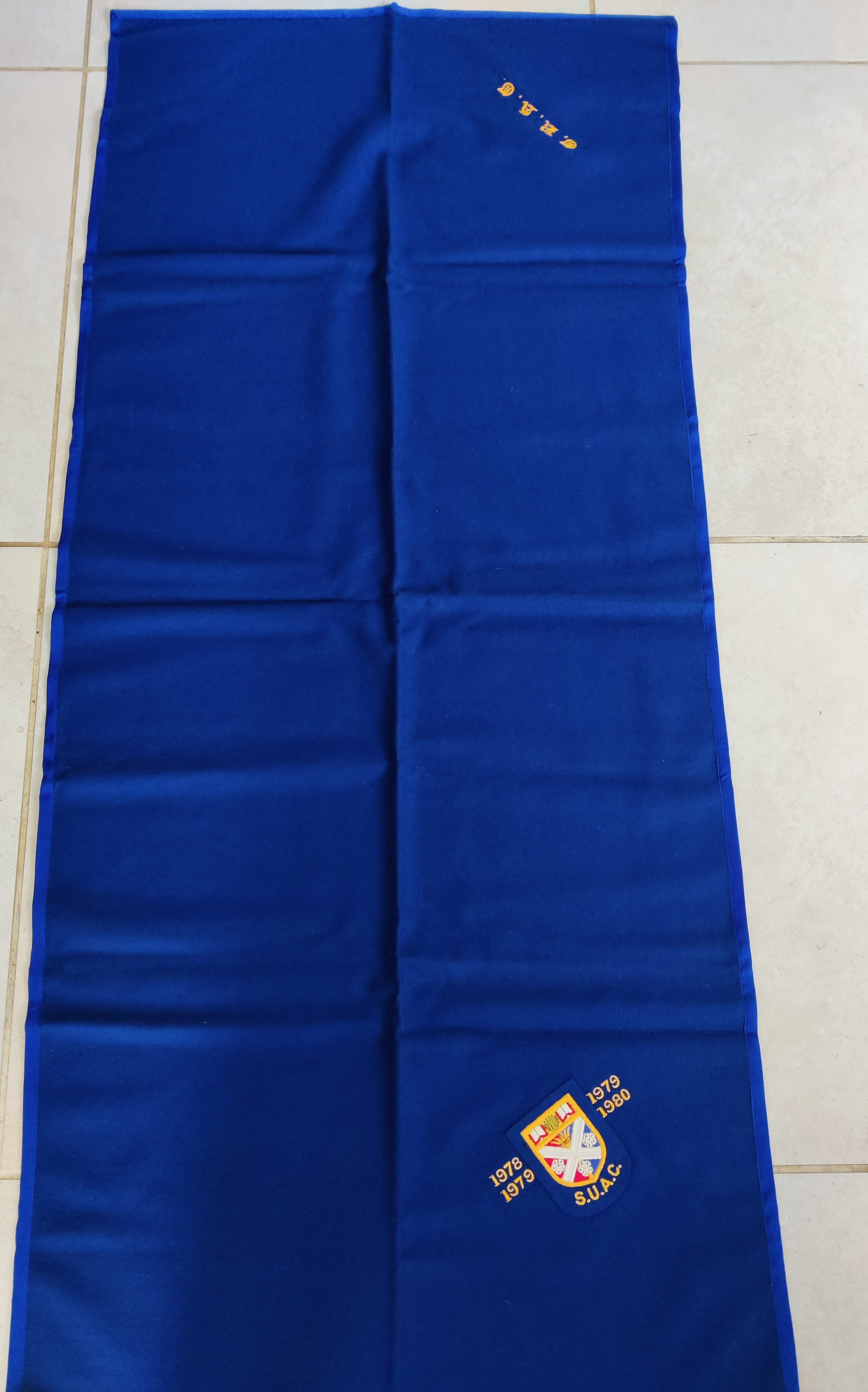 In which we see the scarf (large, nay huge square) in all its glory.