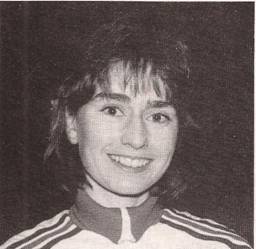 Lynne McDougall
John Anderson has had many athletes pass through his hands and they almost universally have good memories and entertaining tales to tell, Some of these tributes are set out here – appreciations of help given and friendships made and maintained. I await more which will be added once I have seen them. First of all there is Dave Hislop who has known John since the early 1970's. Dave ran for Edinburgh AC and Birchfield Harrierss with pb's of 53.08 for 400m Hurdles and 49.25 for 400m flat. He ran for Scotland no fewer than 10 times between 1978 and 2004. Details of his career can be found at
http://www.scotstats.com/sats/uploads/ARCHIVE%202013/Final%20Profile-Men%20G-L.pdf
He says:
John Anderson -A Few Words! Perhaps a contradiction of terms but here goes…
I have had the privilege of knowing John for some 40 years during which time he has fulfilled a number of role in respect of me and my family ranging from coach, friend, employer, mentor, confidant, advisor, godfather to our son to mention but a few. He is undoubtedly one of the few people I know who is capable of carrying out all of the above and more…
Without his influence there is no way I would have achieved what I achieved in my sporting career or my professional career. John is the type of person who gives people the skills to enhance their life it is then up to them to take these opportunities.
The sheer number of international athletes John has coached not to mention those who may not have attained international level but who reached heights that they would not have achieved without John's guidance, speaks for his prowess as a coach.
I could write a book on the experiences, as could the hundreds if not thousands of others, I have shared with him over the years and still continue to do so but this is not the purpose of these words.
I would like to take this opportunity to publicly recognise the impact John Anderson has made on not only my life but the lives of my wife, Kay and son, Jordan. The world of athletics has certainly benefitted from his input to the Nth degree.
To finish then I would just like to say a massive thank you John for all you have done for me and my family and also from those who have been fortunate enough to have been part of John's life."
It's a sound testimonial to John's ability to inspire and educate in a way that is not narrowly focused on sporting success, but to go a wee bit further than that – or maybe a big bit further!
***
Second up is Lynne MacDougall whose career is documented at www.scottishdistancerunninghistory.co.uk in the section entitled The Milers.
"I first met John in Portugal at an International Athletes' Club training camp in the spring of 1983. John had organised a paarlauf session on the cross country course for the endurance athletes there. As usual he was very enthusiastic about the session and turned it into a bit of an event. He has a very loud voice and used it to effect to encourage all of the athletes to work hard! John certainly made an impression on me that day.
At that time my coach, Ronnie Kane had just died and I was looking around for a new coach. Jimmy Campbell got in touch with John and asked if he might take me on.
John lived in Coventry with his wife Dorothy and I used to travel down to stay with them so that I could train with his group, which at that time included Dave Moorcroft, Judy Livermore, Eugene Gilkes, John Graham and the Australian 1500m runner Pat Scammell. I have heard critics of John say he only worked with 'stars' who came to him fully formed, but that is nonsense as he worked with many people from when they were young and unknown and also with many club athletes who were never going to become international athletes. However, he expected all of his athletes to be committed to training and to take a professional approach to their athletics whatever their standard. He and Dorothy opened their house to athletes and it was always full of people dropping in for advice or staying over to train. Dorothy is a wonderful lady who went out of her way to look after all of the athletes and make them feel welcome. I was just 18 when I first met Dorothy and being looked after like this when I was away from home meant a lot to me.
With John's guidance I began to get on track with my training after having lost my way a bit after Ronnie's death. In my view, John's training is based around principles of specificity and speed endurance. There is no periodisation in the strictest sense, but training in the winter and competition seasons are different as in the winter the emphasis is on training and in the summer on competition. Typical sessions included 4x600m with 5 mins recovery; 8x300m with 3 mins recovery; 150/300m x6 with the same distance jog recovery; 10x400m and 4x1000m for 5k runners. I also did 10mile runs and 'stepping stones': runs which are runs where you run 1mile at, say, 6min per mile followed by a mile at 6.30min per mile for 4 or 6 miles. I also did 20min fast runs.
With this training schedule and the support from the group I made a lot of progress over the winter of 1983. John's encouragement was a significant factor in this. He was always very positive and encouraging of his athletes and has a great belief in them. My belief in myself did not always match John's and I guess this was the one difficulty we had in our relationship. But I think that the training system works very well and I based my training around it when I was coaching for a short time with good results.
In 1984 I took around 10 seconds off my pb for 1500m and made the Olympic team. I remember the Olympic Trials in Gateshead well. It was the first time my parents and sister met John. My 18 year old sister did not have a ticket, but this was no problem for John. He liked to play a game with himself involving getting into every stadium he ever visited free. He put his arm round my sister and walked her into the stadium talking intently but every once in a while shouting out hello to passers by. As he expected no one checked whether they had tickets or accreditation because he looked like he was perfectly entitled to walk through the entrance. Alison got one of the best seats in the stand!
John was one of the British team's coaches in LA, with specific responsibility for multi-events. As a 19 year old it was great to have my coach in the Olympic village with me. One day I went with John and two of the decathletes in the team for a stroll in Venice Beach. Venice attracts a weird and wonderful crowd of people and it was probably one of the few occasions I spent with John where he was one of the least flamboyant characters around!
Mostly, though John was the centre of attention! Gradually all of his athletes got used to this and it was just what they expected of John. I saw this quality being used to great effect though a number of times. One night we were at a charity event part of which involved an auction. The bidding was very sluggish and items were being sold for very small amounts. 'Watch this' John said to me getting up and taking over the mike from a timid announcer. In the next 20 mins John got the whole room so enthused that the bids tripled in value. The crowning moment was when he convinced someone to pay £250 for a photograph of two gladiators from the show he was working on at the time! This anecdote highlights some important aspects of John's character and why he has had such an impact on many athletes and coaches lives: he sees opportunities when others might not, he does not think something is ever a lost cause, he is willing to pull out all of the stops to make things happen and he keeps on going until they do.
John is also fearless. He made much of his upbringing in the tough and mean streets of Glasgow (which was firmly tongue in cheek to those of us actually from Glasgow!) to develop a certain reputation. However I did see this toughness on one occasion when we were on a training camp in Spain. One of the girls in our group came running in and told us there were thieves in one of the athletes' rooms. John was out of the door faster than Usain Bolt heading to the room which was in another building. He single handedly grabbed the two thieves and held them both against a wall until the police arrived! The police also took John down to the station to investigate this citizen's arrest as the thieves complained about his treatment! However he was released a short time after and the athletes got all of their stuff back.
I continued to work with John all through the 1980s at the Commonwealth Games in Edinburgh and Auckland where he was an England Team coach. I stopped competing for a time in the early 1990s but then in 1995 I decided to start training again more seriously. I had a couple of people who helped me but eventually I got in touch with John again. He was living in Dunfermline and so I was able to see him again regularly. As I was older it was a different sort of relationship. It was more about chatting through ideas. It was great to have John and Dorothy's support again and to know there were other people I could turn to when I had problems. John helped me train for the 5000m and I had a fairly successful season in 1997.
My track career did not end very well. I dropped out of the AAA's 5000m and I felt that I was done with running. However, I started to run more on the roads and began to enjoy it again. Once again I went to speak to John about coaching. As I said earlier he does not give up on lost causes and suggested I train for the marathon! Despite having no background in distance running (I had never even done a half marathon) and my not exactly successful career to date he believed I could make the Olympic team!
Training for the marathon involved longer runs, but was still built a lot on 'speedwork'. For example I did the 'stepping stones' sessions – but they were 9 miles long; a common session was 5miles fast/five steady/five fast; track sessions were about 10km in length; long runs were about 15miles to 20miles once a week.
In the end I ran 3 marathons. I did not get the Olympic qualifying time but was selected for the 2002 Commonwealth Games. However, I developed a back injury and could get no-one to treat it effectively. I felt I had lost too much training and gave up my place in the team. I think John was disappointed about this decision as he believed I could have competed. I retired soon after.
I will be ever grateful for the time John gave me and his support over the years. I am glad that through this profile a wider group of people will get to know about and develop a better appreciation of John's contribution to athletics. "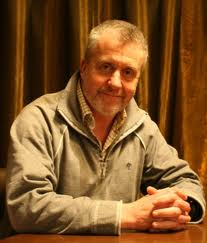 Hamish Telfer
Early in his career he coached Hamish Telfer and his friend Cameron McNeish. Cameron went on to become famous as a climber and hill-walker with many books and publications to his name and Hamish became a top class coach in his own right. If you want a review of his career go to
http://www.theleisurereview.co.uk/events/HamishTelfer2.pdf
Hamish sent some of his recollections of his time with John and they are presented below, just as he worded them.
"I understand John was born and brought up in Govanhill, Glasgow. He attended Queens Park Senior Secondary School which was then in Battlefield before its move to Toryglen. I think he may have a sister but I am uncertain. I also understand that he was a fairly competent all-rounder at sport while at school and represented Scottish Schoolboys playing alongside Ally MacLeod. I believe he played centre forward. He may also have played for amateur Scotland. He was also a reasonable gymnast.
He attended the Scottish School of Physical Education at Jordanhill College, Glasgow. I am uncertain as to how many schools he may have taught at, but I certainly remember him telling me he taught at a pretty tough east end school in Glasgow where, to instil some discipline into his charges, he started a gymnastic club which went on to do well at either the full Nationals or the School nationals (possibly winning something). It was at this time in his career that his ambitions coincided with track and field athletics and he got involved as you know with Maryhill Ladies (in all its various early forms). I recall him telling me that in order to realise the ambition of getting to the top of the pile in about 5 years he had a simple dictum. If a parent brought their kid to be coached, they had to do something for the club. John had worked out very early on that he couldn't get to grips with coaching if he was also the club secy., treasurer, dogsbody etc . He seemed quite ruthless in this demand, as I remember him telling me that there were a number of times that parents took kids elsewhere and he had to watch undoubted talent prosper at other clubs when he would have wished they were with him and his team of coaches. It was around this time that he applied for and got the Scottish National Coach's job. Maryhill went on to develop and prosper further under the fantastic Jimmy Campbell (as did my own coaching career). [NB: Jimmy had been brought into the sport by John when he was coaching his daughter Mary at Maryhill Ladies AC]
I can't remember exactly when I first met John but I suspect it was about the time I was 15 (1965). I trained with Cameron McNeish and we were good friends. Cameron was a sprinter long jumper as was I, but he was much better and it was in Cameron that John took an interest. We were members of the now (sadly) defunct West of Scotland Harriers (who also had Ian Walker make it to a Scottish vest at 400 – now a folk singer) and he took over Cameron's coaching form the coach at the club who was John Todd. In doing so, he also took on me. Much later in my life on one of the occasions when I asked John why he took on a 'good' but not really talented athlete, he responded by telling me that apart from the fact that he knew I was a committed athlete (more of that later), he knew that to split up the training partnership could be detrimental to both of us. Cameron and I thus joined John's 'National Squad' at a very tender age. This being the case, I remember John sitting us both down and 'telling it like it was' with regards to conduct. If we even sniffed any alcohol (John was, and I think still is, an abstainer), we were out on our ears. Same applied to smoking. We even got lectured about manners and conduct to others, especially women as well as our appearance. We were left somewhat traumatised by the experience but left in no doubt who was boss. I think he did this as he recognised we were very young and he certainly didn't want anything getting out of hand. Application and hard work also had to be applied to school too.
He was very strong in his views about egos. He encouraged us to believe in ourselves and to feel that there was nothing we couldn't achieve with hard work and application but he had no truck for big heads (although he did coach David Jenkins which, given David's ability to appear grandiose on numerous occasions, seemed slightly at odds). He had numerous ways in which he could deflate athletes who believed their own hype and I saw it in action on a number of occasions. I later found out, much to my embarrassment, that my mother, concerned that I was spending considerable amounts of time seemingly with a stranger, sought him out ( I have no idea how) and grilled him. He told me later in life that he could now see the funny side of it but at the time my mother who was a small, slight woman of only 4'10'', really put him on the spot, especially with regards to training interfering with my school work.
As soon as we joined the squad our training patterns changed under John's direction. He arranged for us to train with Maryhill Ladies mainly in the winter and I well remember the Friday night sessions at Westbourne School (Madge Carruthers was head of PE there). In addition there were the (mainly winter) sessions at the (newish) Grangemouth Stadium. He also encouraged us to train with the better women sprinters in his charge, and I spent some considerable time training with Avril Beattie and in effect acting as her training partner. She worked in a bank I think, but would get changed at work and meet me near the Queens Park and we would do rep sessions in the park at least once a week in the dark and having to climb over railings to get in and out again. Cameron and I also trained with Anne Wilson (a PE teacher) who was a Scottish International at sprints and LJ. Anne was terrific fun and was the instigator of mischief as well as all of us getting T-shirts bearing the legend 'Nohj Squad' (she always addressed John as Nhoj and got away with it). The squad took great pride in its identity and identification with John. Some of the other names I remember were Hugh Baillie, Bob Lawrie, Dunky Middleton, Stuart McCallum, both Jenkins brothers, Lindy Carruthers, Moira Kerr (with whom I did weight training twice weekly at Springburn Sports Centre). There were undoubtedly others but I am uncertain whether they were the core group or simply joined us: Fergus the steeplechaser from Edinburgh Uni, Dougie Edmondson, Lawrie Bryce, McPherson another thrower, Hugh Barrow, Ruth Watt, Adrian thingymabob who was a miler/1500, John Lyle etc etc. My memory needs jogging as to who was around at the time.
John held sessions at Springburn Sports Centre every Tuesday in the winter which was a combination of weights and conditioning. They were hard graft! I remember one occasion when John was called away to the phone at the start of the conditioning session and we wondered what to do as more than 10 mins had elapsed and he hadn't returned. We decided to carry on (Dunky Middleton was one of the ones in the session so it was a mixture of senior and youth athletes). When John came back 50 mins later we were still going! Knackered but still going. Cameron and I would walk from our schools in the south side of Glasgow to get to these sessions as we only had enough money for a fare one way, so decided to get the bus for the homeward journey. We called in to my Gran's flat in Springburn often after the session where she would feed us both with bacon and eggs.
John also used Cameron and myself as 'athlete demonstrators' on coaching courses both during the week and at weekends and have particular recollections of him picking me up and taking me to Ayr, Inverclyde and various places around Glasgow and Edinburgh. Quite exciting for a young, impressionable athlete. One of the reasons that he was able to do that was he had a firm belief in all-round conditioning for all his young athletes (not the case with the Seniors who he took on). All youngsters in his squad had to master all decathlon events and when the Scottish Schools Easter Athletics Course was under his control, part of the week was dedicated to two days of decathlon competition. This was part of his philosophy that although we start out in one event we may of course end up in another.
Other anecdotes stand out. Cameron and I used to sing in the showers at Grangemouth and this started something of duel between the women in the next changing room who could hear us and the rest of the male squad. It became a standard feature of sessions for a while as to which changing room could outdo the other and John would join in although not so good with the falsetto part in The Righteous Brothers 'You've Lost that Lovin' Feeling'.
Three other incidents stand out.
When Cameron and I were about 18 or so, we bought motorbikes to help us get around to training. This made it easier to get to John's house too. We often went over to his place at Hamilton to help him splice films for his Specto analyser which he used on coaching courses. This allowed us unparalleled access to his knowledge and to quiz him and to see repeated footage of the likes of Eddy Ottoz going over hurdles. This was without question where I started to chart my career path, as I realised I had a thirst for this and indeed, something of an aptitude. John must have been a bit sick of never being able to get away from us but never complained and his then wife Christine (who was a lovely young woman) must have felt we were like contraceptives. In one particular incident however, I remember going to John's to get picked up to go to Grangemouth early one Sunday morning. It was in the depths of one the coldest winter spells and it was well under zero in temperature and i was on my small 50cc motorbike. By the time I had got to John's from south side Glasgow to Hamilton I was more than a bit cold. I got off the bike (just) and made it to his back door and then must have collapsed against the door with hypothermia. I remember nothing until coming round laid flat out in front of the fire in the front room with my head on Christine's lap. While she was concerned, John wasn't! He got me up as quick as he could, bundled me into his car (a Volvo after his little VW beetle) and with the heaters in his red Volvo going full blast, we made it to Grangemouth where his only concession was to 'allow me' to miss the morning track session substituting it for a 10 mile run (to warm me up again) and then into the afternoon track session.

John took Cameron and myself down to Cosford to run indoors when we were about 16 or 17. While I can remember one visit entailed staying at the student halls in Loughborough sleeping on the floor of the rooms of the likes of Mike McKean, Mike Varah and co., I also remember one trip undertaken in dense fog either on the way there or back. On the trip with the freezing fog ……. John asked Cammie and me to get all our clothes on; everything we could put on that we had. Perplexed we obeyed. He then put me in the back with Cammie and then he instructed us to open the windows (one of us on each side) and lean out a bit and give him instructions as to when he might either cross the white line or hit the verge so he could drive a bit faster. I remember these trips usually entailed us getting to John's the night before to sleep over in order to get up at something like 3am to set off. My life with John always seemed to have theme of 'cold'.

On which note – John was proud of a particularly vicious session he used to inflict on us called 20 second runs. Usually reserved for the Grangemouth sessions, it was indiscriminate in its(his) ability to reduce quality athletes to crawling about the track barfing up what was left in their stomachs. I remember Hugh Baillie being left prostrate on more than one occasion as was Bob Lawrie. The one that sticks in my mind was the session he sprung on us on Christmas Eve one year (which happened to fall on a Sunday, hence Grangemeouth). Thinking we would have one of his fun sessions of a continuous relay with all events involved for fun, he sprung the 20 second run session on us. It was also snowing very heavily. I still have memories of crawling on to the infield after 'hitting my mark' and seeing a pair of snow covered feet in front of me and hearing him bark 'make or not?' When I responded 'only just', he simply bawled, 'go again' and moved on to the next victim. We never saw him through the snow in that sheepskin trade mark jacket of his, but we heard him. We were wearing vests and shorts!
Cammie had left athletics by the time he was about 20 as by then he was in the Police Force and the shifts were difficult to fit in and he had also met his future wife and got married at 21. I got a bad injury at PE College and stopped competing in 1970 too. However without a doubt John, for all his faults (and he had many – temper, pig headedness, obstinate, argumentative) was a wonderful influence on me and I owe virtually everything in my career to John's influence. Indeed it was interesting to hear some people remark that I was a mini version of John when I taught and coached. I would not have had the career I did without John's help and encouragement.
Later on when I left PE teaching in Scotland in 1975 to take up the post of National Technical Officer (National Coach) for the Royal Life Saving Society, I was then the youngest full time National Coach in any sport in Great Britain. I have since been a GB team coach in Wild Water Canoeing (don't ask) and also back in my own sport of athletics for cross country. At the top in 3 sports and much of it down to John and his grounding in confidence, learning, knowledge and hard work.
My final 'memory' was of the only time John paid me a real complement (this from a man who once described my start from the gun as 'like watching milk turn' in terms of 'response'!) and in true Anderson fashion it came when it mattered; in front of my peers. I was heavily involved in the British Association of National Coaches in the middle part of my career and was one of the ones charged with considering moving the Association forward from its rather elite membership of past and present National Coaches to meet the demands of widening audience of coaches who needed a 'Coaches Association' to get their voices heard (we are still waiting!). We invited John as a speaker to our annual conference one year. At this point John and I had not been in contact for some time. We briefly chatted before his session before he went on to talk to the assembled National Coaches from all sports. The talk was about the 'coach athlete relationship' or something along those lines. There were just over 100 in the room.
He started his session by saying 'There is someone in this room who epitomises what a hard working, committed athlete is. Without such athletes, coaches such as yourselves cannot achieve the highest levels of success since talent alone seldom, in my view, is enough without the ability to work hard. That person is Hamish Telfer.' I can remember it almost verbatim and was quite overwhelmed as I knew it was not in his nature to say things like this. In typical John fashion he had his punch line however. He continued by saying (I suspect in order to lighten the moment) something like … 'Without a doubt he was the hardest working athlete I have ever coached but unfortunately for Hamish he possessed not a grain of natural talent.' I still felt quite chuffed but do remember when the laughter died down saying 'and it's taken you 20 years to tell me I was crap then Anderson?'
Despite the flaws he inspires fierce loyalty and when I talked to Cameron that is what he remembers too. "
***
Finally, Eric Simpson from Fife paid a wonderful tribute to John and I simply quote it in its entirety.
John and I first met when I did my Senior Coaches in London a few years ago at least 25 years ago. There were 5/6 of us on the course and from the 1st minute John and I hit it off. There are so many stories but relevant to John ,from the beginning I realised that with John you either loved him or hated him a bit of the MARMITE man. I loved him because I always felt he was honest , he called it as he saw it, it might not be politically correct but hell great athletes and coaches are not made by being P.C.
I always considered John my mentor and if I needed help he would always be there on the end of the phone he was working in London at the time. I managed to get through to him in his office one day and he started laughing because he wanted to know how I had conned his secretary into putting the call through. John was the reason I got my chance to work with the G.B. squad in Birmingham and plans were in place for me to be developed in this area. Then as usual politics got in the way and I think it was B.A.F. went "tits up" I still was invited to work with Adrian Thomas on the G.B. Junior squad and this gave me a great insight into the working of the sport at the top end. Again John was always there in the back ground.. When Katie Skorupska came on the scene John was the catalyst in getting her sponsorship with Nike, in his house one day (he had moved to Dunfermline by this time,) telling the Nike rep on the phone that he had better get her now because a year down the line he would get no where. He duly said o.k. a pair of trainers just because it was John . A year later she had a "gold" card with Nike and all that entailed.
Johns 65th Birthday party when he turned up at his house in Dunfermline totally oblivious the people waiting to greet him, some of the top people in the country administrators , athletes and coaches.
John can be an abrasive character but he doesn't suffer fools gladly. The 1st Senior international that Kt was picked for at 17 caused all sorts of fuss. John was adamant she was going to run and I know he forced it through selection , He had approached me at Birmingham the week before and asked if I thought that Katie was ready for a 5k I said it was planned for at least one that year, and how did I feel about her running the international. I think people were hoping that it would blow up in his face instead she ran brilliantly to win it and set a mark for the seniors to beat, which they did not. John and I crossed sword occasionally but my respect for him never waned and I missed him badly when he moved back South but will always consider one of the major influences in my life, John never gave you the answer as a young coach , he told you were to go and find it then come back and discuss it with him. I have used this technique with the young coaches that I mentor now and tell them how lucky I was to have John as my guide. I travelled a round trip of over 1000 miles to see John when he lived in London , I learned more in the seven hours I spent with him than I had learned in the previous seven years , an inspiration and a great person in my eyes. Like few of the coaches now gone we will NOT see his like again because John is very much a ONE OFF: get him and TOM McNAB together and you will have a master class in Bloody minded , single minded fantastic coaches who don't care for niceties, but get the job done and the people who matter, the athletes, hold in the highest regard.
I have more stories but this is turning into a novel. I would be grateful if you could forward Johns e mail A wee story to finish which shows the man. One day at Meadowbank during a meeting John is walking across the track carrying a bag………" Hi John, is that you been relegated to carrying the bag" sharp as a tack he replies "Aye, Eric but I'm the BEST bag carrier" Brilliant this is the man to a tee only the best was good enough.
Back to John Anderson