`999 was a good year for the Scottish Hill Runner – 4 fat issues plus the shiny covered 36 page journal. Mark Rigby had been editor for some time and had done a marvellous job in regular porduction and improving the standard of the magazine and this year was the best yet.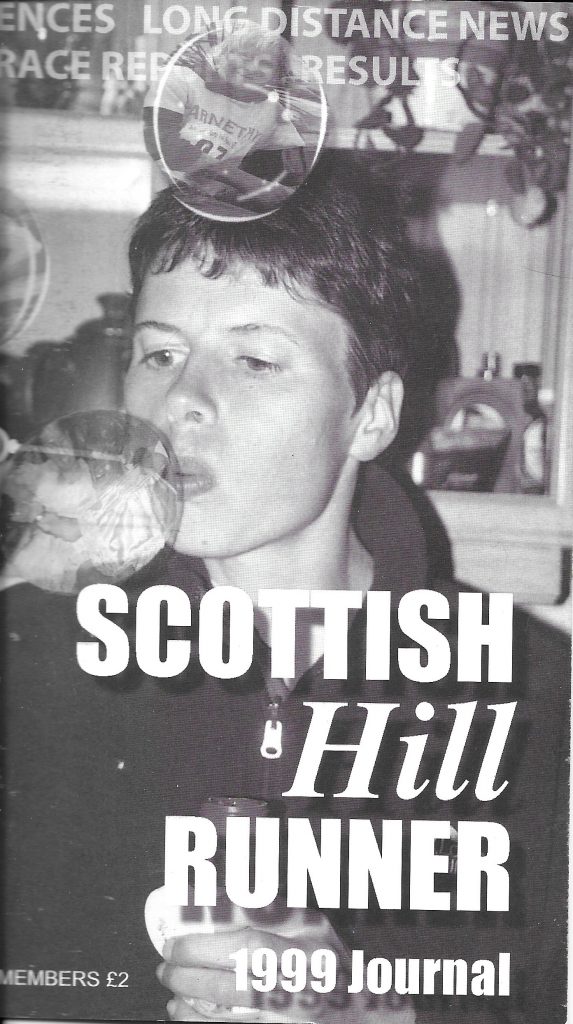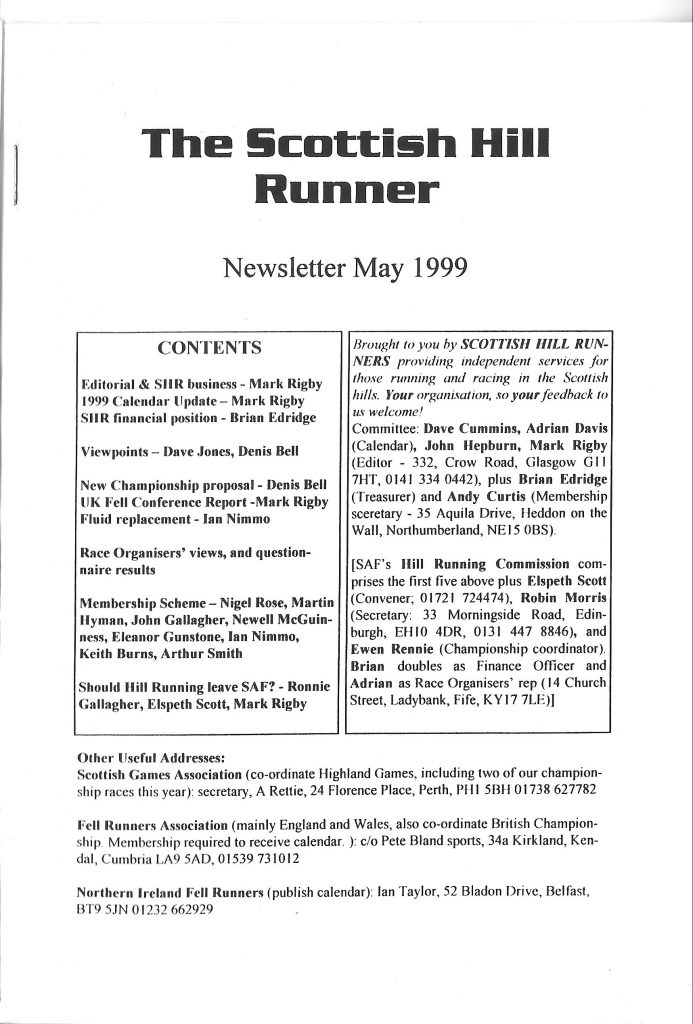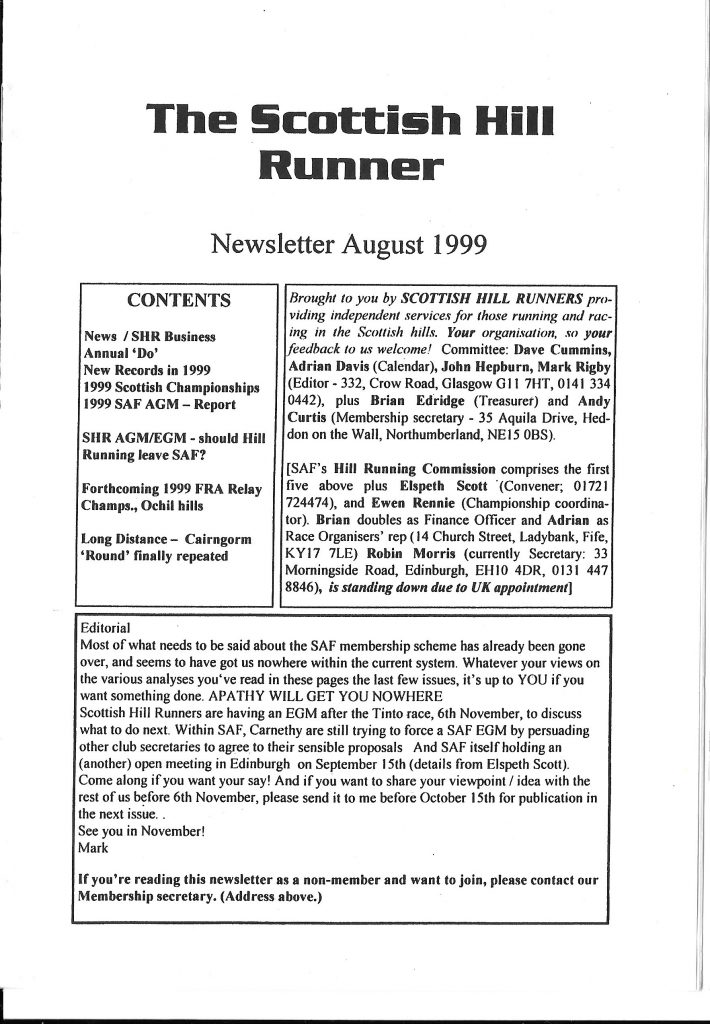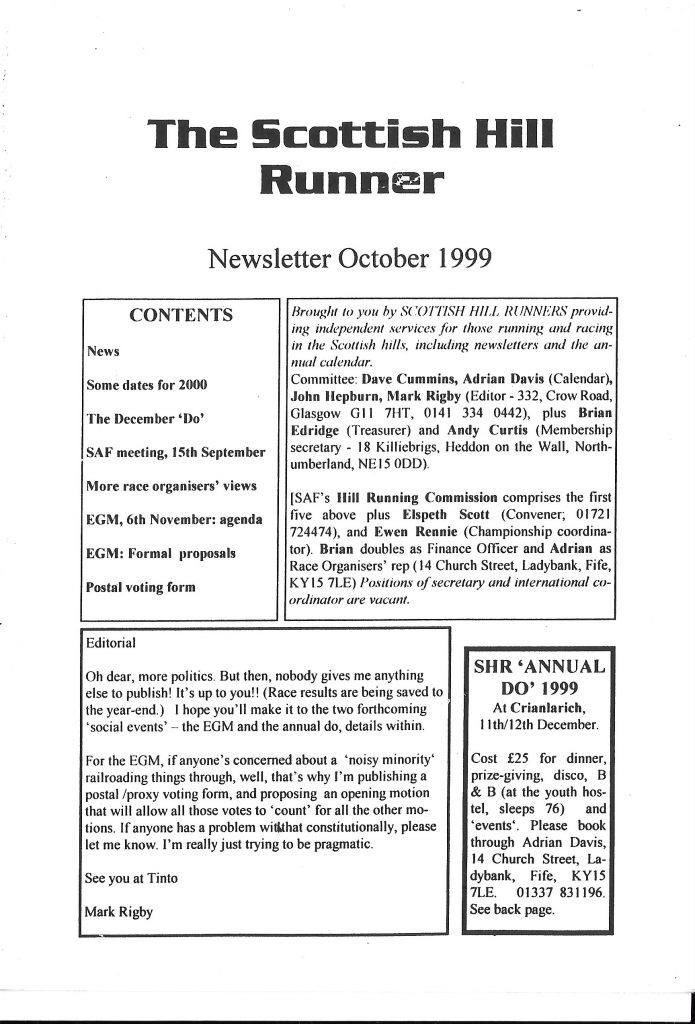 This was the format that would be used for some time to come – no picture but quite a lot of information.
.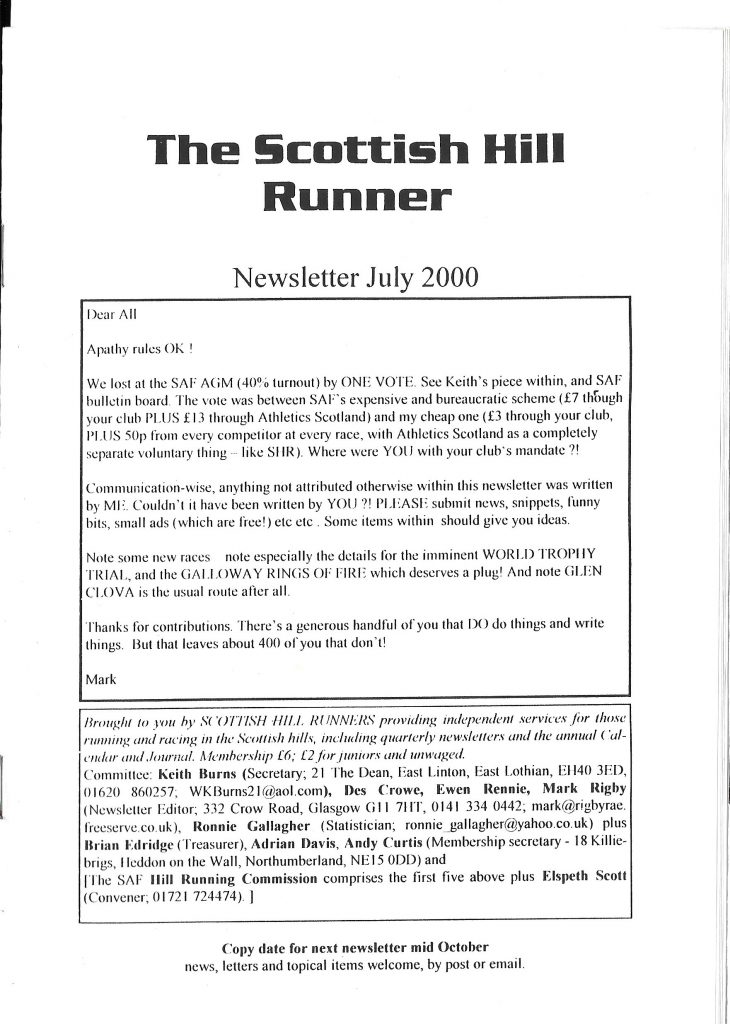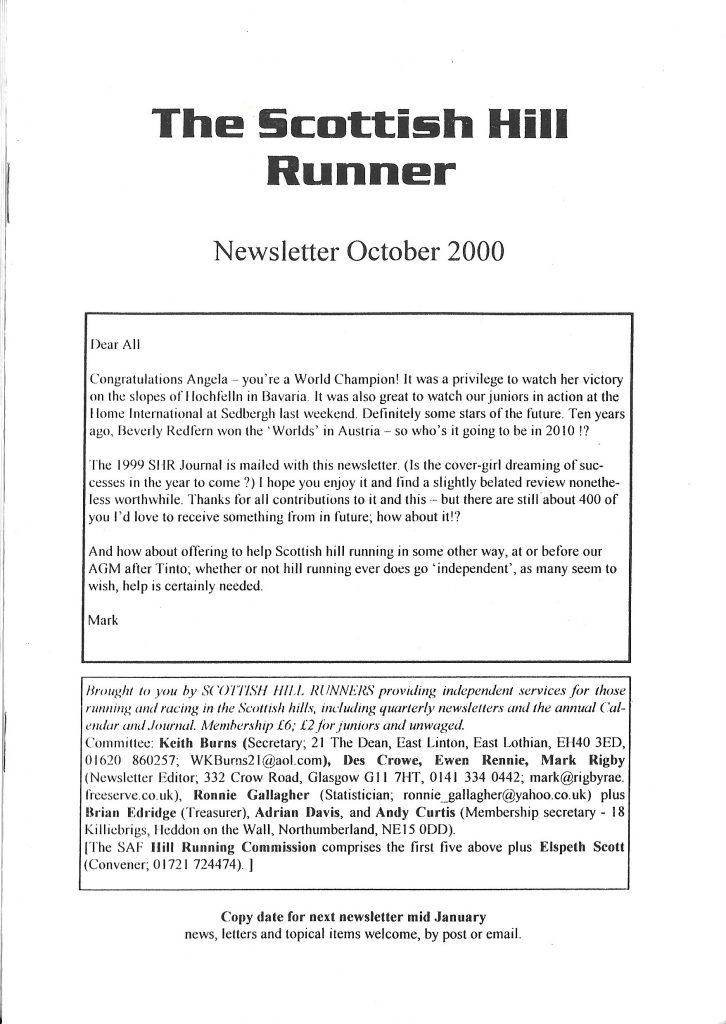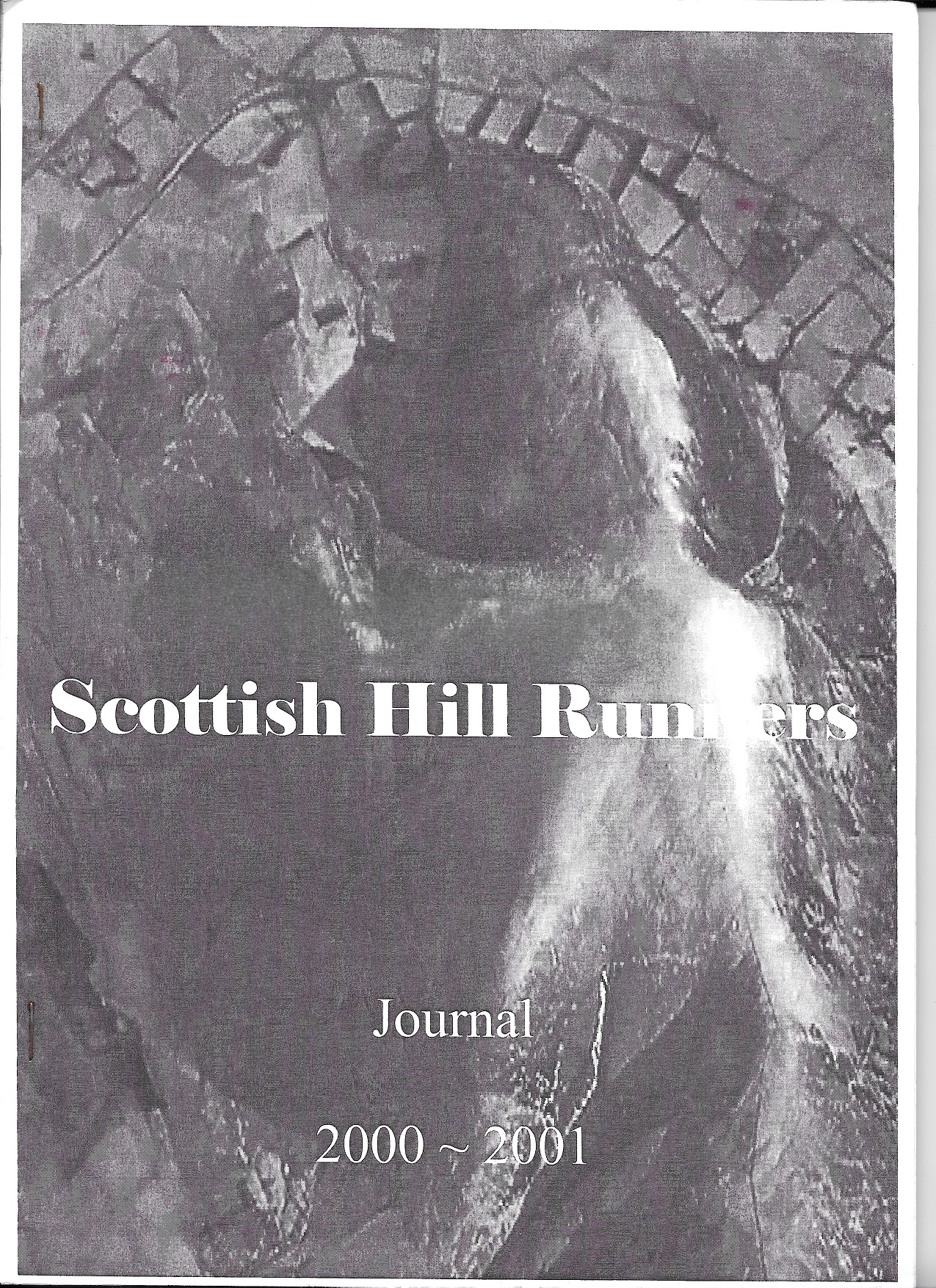 The Journal for 2000 – 2001 was A4 sized and ran to 82 pages. Front page above, back pagebelow.