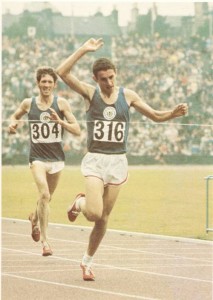 Ian Stewart wins the Commonwealth Games 5000m in 1970 from Ian McCafferty
The tale is told of a young Ian Stewart being defeated by the experienced German Harald Norpoth after a really hard battle after which they were both totally drained; Lying on the ground Ian saw a TV cameraman passing and called him across. Looking into the camera he is quoted as saying something like "That was bloody hard Harald and you won this time but I'm telling you now, you can expect more of the same every time you come up against me!" This illustrates his reputation a a hard opponent – the word 'gritty' is used (mainly by the London Press it has to be said), the tabloids called him 'The Sandpaper Kid' at one time but the title was too long to stick, but he was surely one of the toughest endurance runners that Britain ever produced.
Ian Stewart was born in Birmingham of Scottish parents on 15th January 1949. He became involved in athletics as a teenager and joined Birchfield Harriers where he was coached by Geoff Warr. He was a famously hard worker and early on he won the English Midlands Youth cross-country title in 1966 and both Midlands and National titles as a Junior in 1968. At the age of 16 he set a UK age-best for 2 Miles of 9:12.8. In 1968, his final year as a Junior, he set European Junior records of 8:01.2 for 3000m, 8:35.32 for 2 Miles, 13:28.4 for 3 Miles and 13:53.32 for 5000m. Clearly he was an athlete of talent and as a Senior in 1969 he won not one but two European Championships: indoors in Belgrade he won the 3000m in 7:55.4 and in Athens later in the year he won the 5000m in 13:44.8 where his last lap was 56.6 to destroy the field. He also had his first real head-to-head with a man who would be a regular opponent over the years to come – Ian McCafferty of Motherwell. They met in the Invitation Mile at Reading on 11th June. The pace-maker took them through the lap in 58.1 and the half mile in 1:58.9. McCafferty went in front at that point and a mere 220 yards further on Stewart went to the front. With 220 to go, McCafferty took the pace again and held on to win in 3:56.8 and Ian Stewart was second in 3:57.3 with brother Peter third 3:58.7.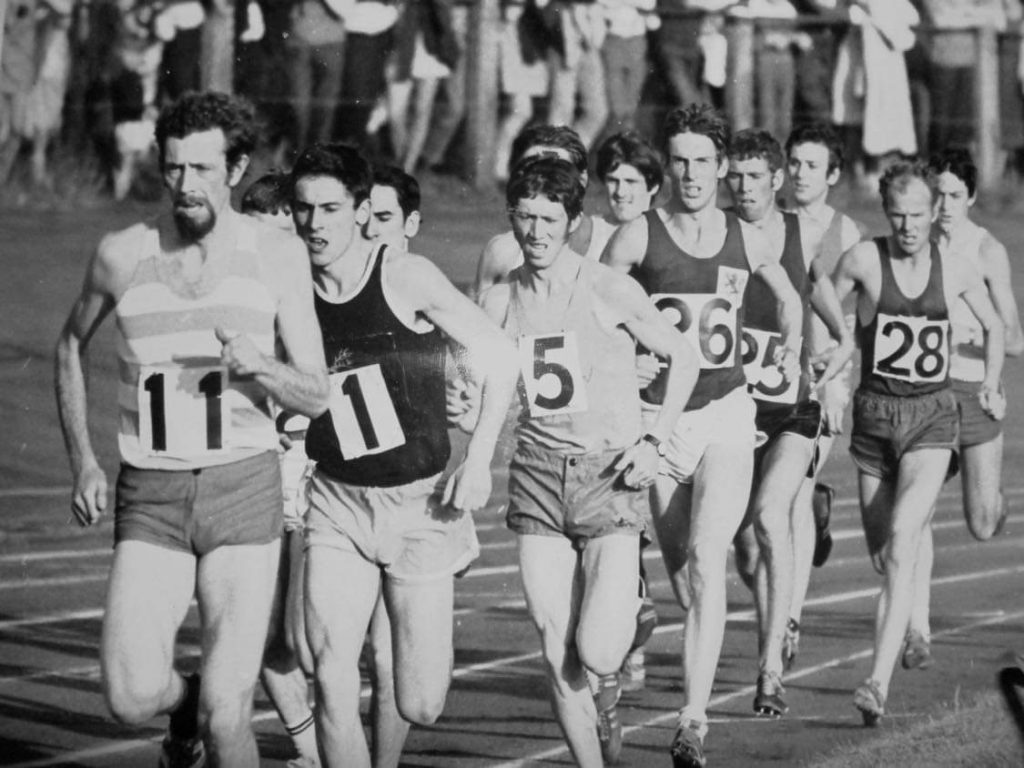 The famous Sub-4 mile at Reading in 1968: Ian Stewart (1) with Peter's face showing behind, Ian McCafferty (5), Hugh Barrow (26)
Later in 1968, on 1st September, Ian Stewart ran 3:39.0 in a GB v France at Reading – the time was a British record. In 1970 he declared that he would henceforth compete for Scotland, his parents' country – it is interesting to note that his brother Peter who is better remembered as a 1500.Mile runner was actually born in their parents' home town of Musselburgh. Doubt has been expressed about Ian's Scottish qualifications but Colin Youngson from Aberdeen explains it as follows. The father of Carol, Ian, Peter and Mary Stewart was a Scot from Musselburgh and Peter was actually born there. This was the reason that Ian chose to run for Scotland although Peter and Mary ran for England despite Mary winning the Scottish Under 17 cross-country title. Peter chose to run for Scotland after Ian did and both ran for Scotland at the 1970 Games. A friend of the Stewarts at Birchfield Harriers in Birmingham was Tom McCook who later married Carol Stewart. Tom came from Inverness and had been a promising runner for Inverness Harriers at cross-country. Tom had been a second-claim member of Aberdeen AAC. When Ian was looking for a Scottish club in 1970, Tom recommended Aberdeen AAC. Peter ran for them in the Scottish National Cross-Country Championship in 1968 when they finished second team to Edinburgh University by a single point. Then in that year's prestigious Edinburgh to Glasgow Relay, both Peter and Ian ran for the AAAC which again finished second. In 1972, Ian took part again setting a fantastic new record on the classy second stage which still exists. Finally Ian ran in the 1973 Aberdeen team that finished third in the E-G and so did Tom McCook. Nowadays Tom McCook is President of Birchfield Harriers, one of England's most famous athletic clubs. Since 2008, Ian has been the successful European coach for such runners as Mo Farah".
Both were to take part with distinction in the Commonwealth Games in Edinburgh in 1970.
His first race in Scotland had been at the SAAA Championships on 6th June at Meadowbank where the Games would be held. On that day he won the 5000 metres from Lachie Stewart (no relation) in a Championship record time of 13:47.8. Brother Peter won the 1500 metres from Ian McCafferty on the same day but just one week later at the same venue, Ian won the family duel in the Emsley Carr Mile with 3:57.4 being the time allocated to them both. Ian McCafferty was second to Dick Taylor in the 5000 metres with 13:29.6 making him the second Briton to run under thirteen and a half minutes for the 5000m. The build-up to the 5000 metres continued. The Games had started with a great win for Scotland in the first Final of the Games when Lachie Stewart defeated Ron Clarke and Dick Taylor in a very good race which set the tone for the Games. Lachie was also in the Final of the 5000 metres on the last day of the Games along with Ian Stewart and Ian McCafferty. Dick Taylor of England drove the pace on until with 800 to go Ian McCafferty took over and upped the pace. Only 200 yards later Stewart went to the front and kept there although McCafferty had another go at him over the last 200 metres – he even looked like catching him at the start of the finishing but Stewart's famous determination kept him in front to win by less than half a second in 13:22.85. Keino was third. The Scots times (McCafferty was 13:23.4) put them second and third on the all-time list and gave Stewart new European, UK and Scottish National records and McCafferty had a Scottish native record. Ian was later reported as saying of the race, "That has got to be regarded as a highlight. I couldn't hear the lap times because of the noise the crowd was making and so I was surprised the time was so fast. When we came up to the bell, I just kicked and tried to make Keino run wide. If people wondered why I ran for Scotland, that was it."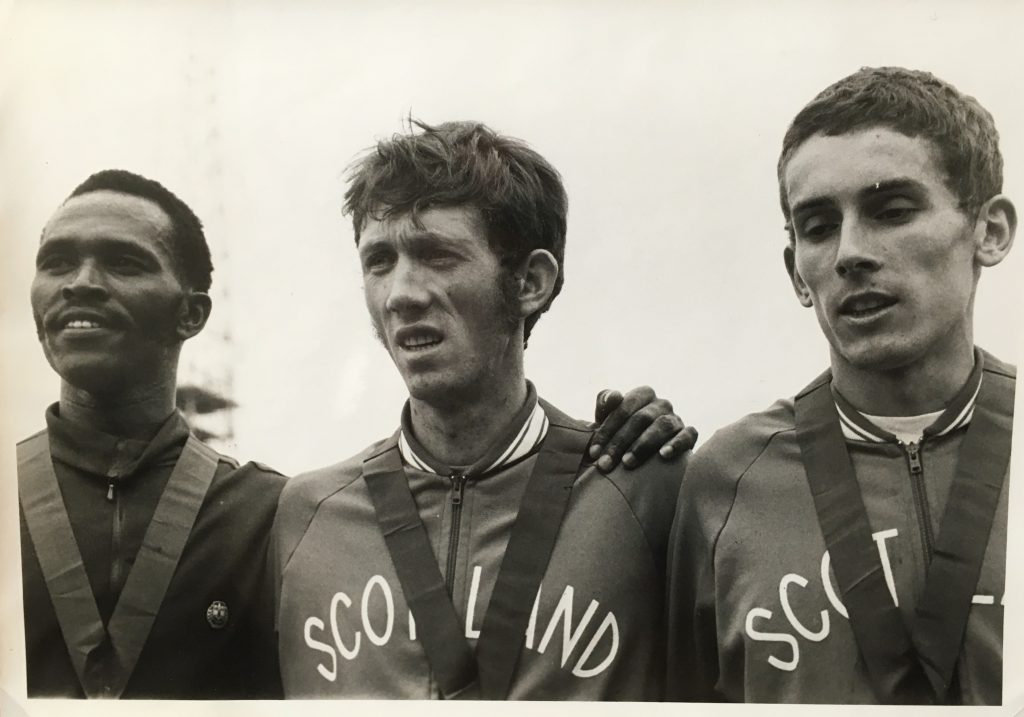 After 1970, 1971 was a bit of an anti-climax. Stewart was ill for most of the year which he had started with a UK All-Comers' best of 7:50.0 when winning the AAA Indoor 3000m Championship. 1972 however was Olympic year and both men were determined to go and determined to pick up medals. The 'trial' from which the team would be selected was the AAA 5000m Championship at Crystal Palace on 15th July. David Bedford knocked the idea of a trial out of the window when he just ran away from the field to win as he liked in 13:17.2. McCafferty pulled away from Stewart with three laps to go and closed the gap on Bedford who was still nearly three seconds up on his 13:19.8 with Stewart content to qualify in third place with 13:24.2. In Munich they both seemed to be in the shape to do great things: in the Heats McCafferty won with 13:38.2 (last lap – 54.7) and Stewart qualified in second place in Heat 2 behind Vaatainen (Finland) with a time of 13:33.0. Bedford also qualified for the final which was to be held on 10th September but none of the three did himself justice in the Final. John Keddie describes that race thus: "After a fairly leisurely 3000m (8:20.2) the Finnish winner of the 10000m, Lasse Viren, made an irresistible prolonged run for home and was never headed over that 2000m which occupied only 5:06.2. McCafferty alas, probably suffering from anxiety and sleeplessness over a race he knew he could win, rather went through the motions and was dropped along with Bedford and Vaatainen over the last few laps. They finished 11th to 13th, McCafferty clocking 13:43.2 behind Viren's 13:26.4. Ian Stewart fared better and probably lost because he let a gap develop 800m from home. He did however come with a rush over the final to 200m to snatch the bronze medal in 13:27.6, but he too was disappointed. What is not mentioned is the fact that Stewart was knocked by the American Steve Prefontaine and lost ground that maybe cost him the race. He only overtook Prefontaine in the last 90 metres to get the bronze medal. There was something else that happened in Munich at the Games – the Black September gang forced their way into the Village to capture Israeli athletes and there was a stand-off at gunpoint before the athletes were killed in an airport shoot out. Did this affect Stewart and the others? When asked about it by the 'News Chronicle' in June 2006 Ian replied as follows: "Stewart could easily hide behind the gruesome stake-out when crack German marksmen targeted terrorists and hostages alike, but, typically he does not. He alone, he says, was to blame for his failure. Failure, incidentally, brought an Olympic bronze medal in the 5000m which many would view as great success but Stewart says, 'You don't win a bronze medal, you lose a gold medal instead.
Of that terrible day, Ian told me, 'It was weird to be truthful. The break-in occurred during the night and it was only at breakfast that I discovered what had happened. the Americans have talked since of hearing gunfire and the like, but I certainly didn't. It all took time to sink in – the full horror only hit me afterwards. But in no way do I blame it for my performance. That failure was down to me and me alone. I'd trained in San Moritz with Brendan Foster and was in the best shape of my life. I should have won the 5000m going away from the field, but I ran a stinker. I was absolutely sick – the Olympics come around only every four years so you probably only have one shot at a gold medal when you are at your peak both physically and mentally and in terms of form."
Ian Stewart returned to the track with a victory early in 1973 when he won the AAA Indoor 3000m in 7:58.0. In 1974 he took part in his second Commonwealth Games in January 1974 with deeply disappointing results. In the 10000m he was sixth in 28:17.2 in an event won by Dick Tayler of New Zealand in 27:46.4 and in the 5000m he was fifth in 13:40.32 with Kenya's Ben Jipcho winning in 13:40.32. To make matters worse, two of his domestic rivals finished second in the events – Brendan Foster was second in the 5000m in 13:14.6 and David Black was second in the 10000m in 27:48.6. Like McCafferty after the Olympic disaster of 1972, Ian retired from athletics and took up cycling. Unlike McCafferty, however, he was unable to stay away and returned in December that year. The results soon started to come and he had two magnificent victories in consecutive weeks in March, 1975. On the ninth at Katowice in a British vest he won the European Indoor 3000m with a time of 7:58.6 and the following weekend he won the IAAF International Cross-Country title in Rabat, Morocco wearing a Scottish vest. The quality of the field in this race is well worth noting. With 173 finishers the first ten were :
| | | |
| --- | --- | --- |
| Place | Time | Athlete |
| 1. | 35:20 | I Stewart |
| 2. | 35:21 | Mariano Haro |
| 3. | 35:27 | Bill Rodgers |
| 4. | 35:45 | John Walker |
| 5. | 35:46 | Euan Robertson (NZ) |
| 6. | 35:47 | Franco Fava |
| 7. | 35:50 | Ray Smedley |
| 8. | 35:51 | Klaus Hildenbrand |
| 9. | 35:55 | H-J Orthman |
| 10. | 35:57 | Gaston Roelants |
Other runners included Emiel Puttemans, Waldemar Czierpinski and Frank Shorter.
In 1976 he had hoped to run in the Olympics in Montreal but dropped out of the 'trial' at the Kraft Games and refused to take part in a run-pff for the third slot against Bernie Ford which ruled him out. He did however qualify for the Olympic 5000 metres where he could only finish seventh in the Final which was won by Viren. At the bell he had been on Viren's shoulder but he just did not have the pace to finish the job. It was a very good run but not what he had wanted. 13:27.8 was the time – a season's best but a journalist quoted by Keddie in his centenary history of the SAAA remarked "it was the sort of race in which earlier in his career he might have flourished but the world has moved on."
In 1978 he ran in the English National Cross Country Championships for the first and only time and finished second to Bernie Ford and retired that summer. He was awarded the MBE in 1979 – his career as a runner was over but a new career within athletics was about to open up. Before that, let's look at some of his achievements as listed on the UK Athletics website:
International Championships
1969: 1st 3000m European Indoors; 1st 5000m European Championships 1970: 1st 5000m Commonwealth Games 1972: 3rd 5000m Olympic Games
1974: 5th 5000m, 6th 10000m Commonwealth Games 1975: 1st World CC, 1st 3000m European Indoors 1976: 7th 5000m Olympic Games
International Cross-Country: 1968 – 6th Junior, 1971 – 9th, 1972 – 3rd, 1975 – 1st UK Internationals – 18 (1968 – 1977)
Won AAA 5000m 1969, UK 10000 1977, Indoor 3000m 1972, 1973, 1975, National Junior CC 1968, Scottish 5000m 1970
| | | |
| --- | --- | --- |
| Event | Time | Year |
| 1500m | 3:39.12 | 1969 |
| Mile | 3:57.3 | 1969 |
| 2000m | 5:01.98 | 1975 |
| 3000m | 7:46.83 | 1976 |
| 2 Miles | 8:22.0 | 1972 |
| 5000m | 13:22.8 | 1970 |
| 10000m | 27:43.03 | 1977 |
| Road: | | |
| 10 Miles | 45:13 | 1977 |
In addition to the above times, he ran a 10 miles road race at Stoke in 1991 in 49:17 as a M40 veteran. He was one of six children three of whom were GB Internationalists and all three won European indoor championships! As well as Ian, Peter won the 3000m in Sofia in 1971 and sister Mary won the 1500m in San Sebastian in 1977.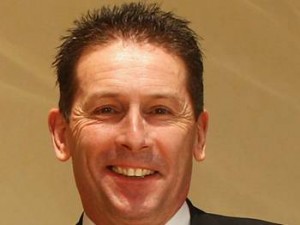 Ian Stewart: Promotions Officer
After he retired from running, Ian became a coach and worked with some excellent young talent – Darius Burrows being maybe the best of his protégés. he was a keen motor-cyclist and got involved in motor-bikes and athletics simultaneously after he stopped running. It started when he rode to Oxford to watch an athletics road race and the BBC asked if they could put a cameraman on the pillion seat to film the race while it happened. It went well and he ended up working for many British and foreign TV stations at all sorts of road events such as the Tour de France. He is quoted as saying, "It was crazy – lashing down mountains on the wrong side of the road with the cameraman standing up on the pillion! It was also great fun!" He did that for about eight years until in 1994 he was appointed to succeed the notorious Andy Norman as Promotions Officer for British Athletics. Andy was very controversial – a demon to some (and I know of several Scots international athletes who have been on the wrong side of the man) and a hero to others because of his effect on their careers – but he had lots of power and Ian inherited that power. He was made responsible for putting together the top-class fields for the international meetings that took place in Britain every year. The 'Evening Chronicle' article has this to say about the job: "It wasn't very pleasant for the first three years. What I quickly learned was not to take any rejection personally. Athletes and their agents will let you down, change their minds. I'm always on the move, all over the place," he said. "However I'm single and I only have myself to please." Reality doesn't seem to depress Stewart and well it might not. He is rich in memories and achievements, has gathered about himself not a little fame and has worked continuously in a sport which clearly is the real love of his life. That is enough for any man."
In addition to the job of race promoter for Fast Track he is now Head of Endurance for British Athletics tasked with restoring success to a branch of the sport which has fallen somewhat from the standards of his day.
Looking back at his career, does he have any regrets about the lack of financial rewards or envy of the present generation? "There's no question that if Bren and I were running today we would very quickly have become millionaires," Stewart told me. "We got expenses whereas now the top men and women demand figures in noughts. I remember Bren and I clashing at Crystal Palace. Our photos were splashed all over the cover of the Radio Times because the meet was live on telly – but Bren ran for the price of a train ticket from Newcastle and me for a ticket from Birmingham. When I was only 20 back in 1969 I was in the GB squad against the USA at the White City. All the great Americans were on display and 50,000 squeezed into the stadium to watch us – me and Dick Taylor were the only GB one-two all night. I appeared for my £3:10:00 rail fare and then haggled over the cost of my breakfast!" Surely that must gnaw at a man renowned in his pomp for being brash, controversial and just plain bloody-minded. "Athletics has moved on greatly and in the main it has been for the good, insisted Stewart", perhaps surprisingly.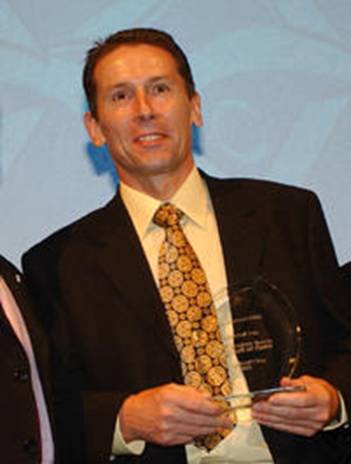 Ian was inducted into the Scottish Sports Hall of Fame in 2002