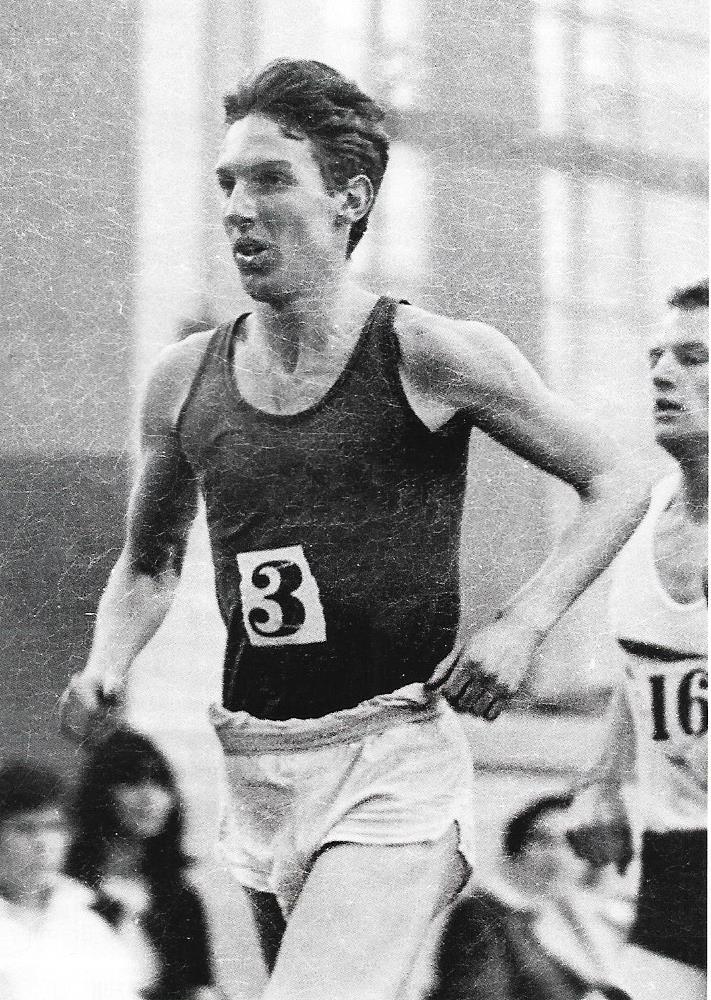 Hugh was awarded the BMC's Frank Horwill Award for outstanding service to the British Milers Club for 2018. A well deserved award the citation reads:
I served as Scottish Secretary of the BMC for about 10 years and when I was first appointed, Hugh was a tremendous help to me. The first conversation on putting on races was held at the Allan Scally race when we had a long chat on the pavement surrounded by sweaty bodies. Then when we had three BMC training days at Huntershill, Hugh arranged for us to have the use of the premises and for the cafeteria to be open. Not only that but he put Frank Horwill up at his own home – Frank really appreciated it (and it saved us money on accommodation costs!) Then there were the lunchtime chats in his office in Bishopbriggs which led to the organisation of the 'Gallery Mile' races held in Kirkintilloch when the Luddon/Strathkelvin Half Marathon was taking place. These races brought the likes of Yvonne Murray, Lynne McDougall, Liz Lynch and company to the streets of Strathkelvin and were very popular. When the BMC rand Prix races were held at Scotstoun at the start of the millennium, Hugh was there and was even encouraged to present some of the awards. The award is well deserved.
Hugh is pictured below at the Scotstoun GP having made a presentation to Hayley Haining. Former miler Phil O'Dell (Bedford) on the right.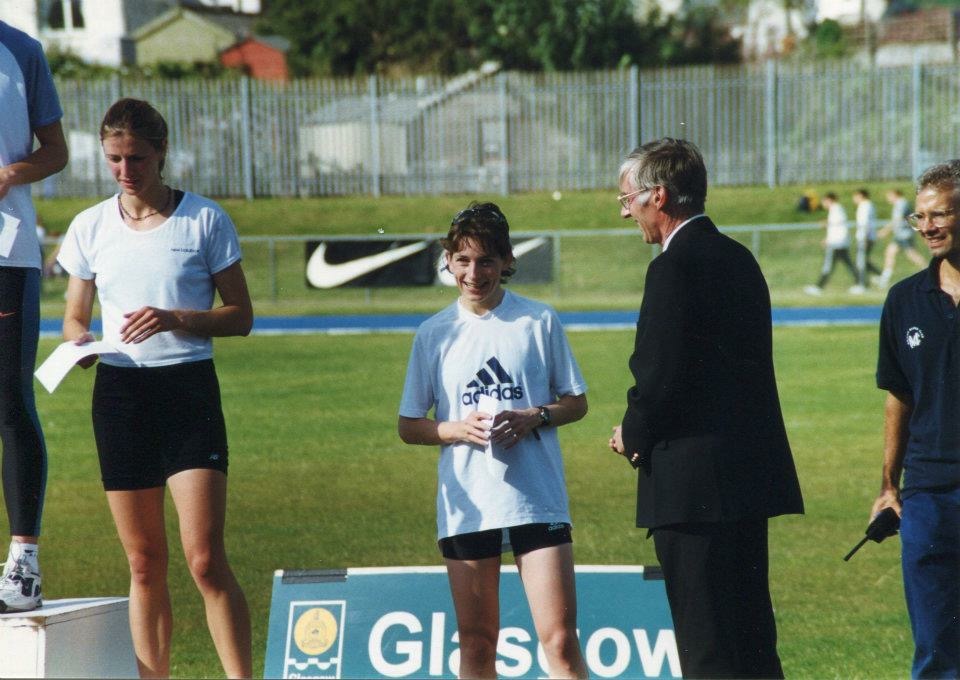 Hugh was presented with his award at the Emirates Arena in Glasgow on 4th January 2019 by BMC Treasurer Matthew Fraser Moat who had flown up from London specifically to present two awards – one to Hugh and one to Laura Muir as BMC Female Athlete of the Year. However, after Hugh received his award, he was asked to present Laura with hers. It was a memorable occasion and some of Bobby Gavin's photographs are below.
Hugh receiving his award from Matthew Fraser Moat.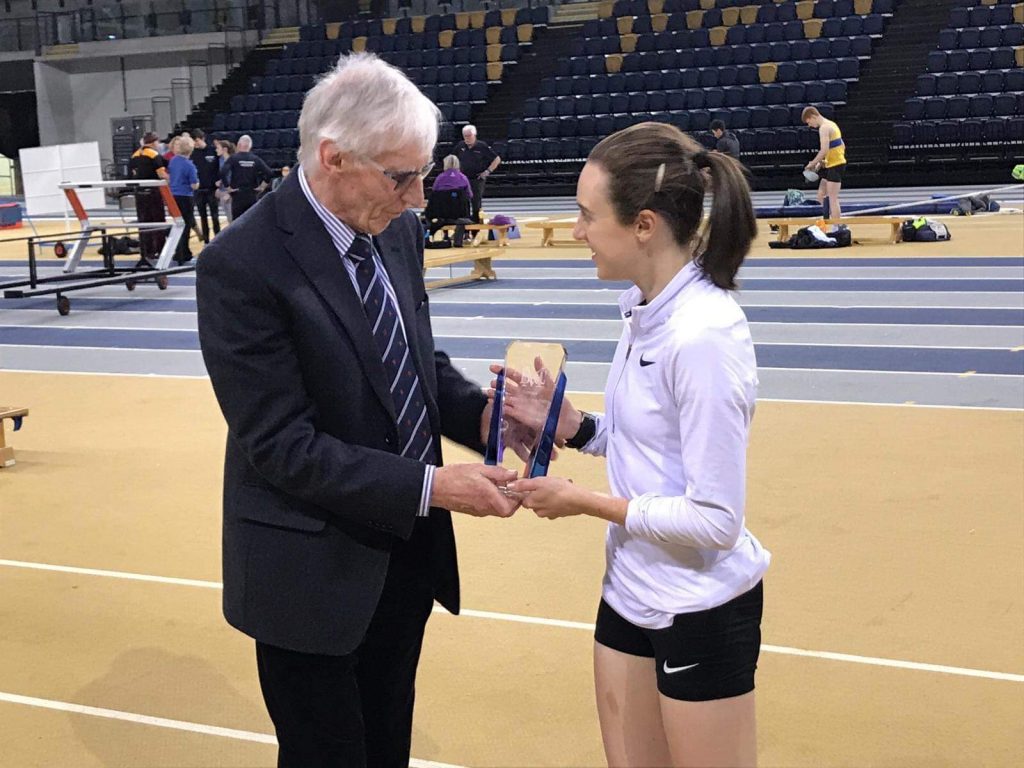 Another Bobby Gavin photograph: Hugh making the presentation to Laura Muir
Matthew, Laura and Hugh
,,